I still remember that day. Curled up in a blanket beside my mother, I was listening to her story – "and Siddhartha left his house in search of the true meaning of life," she said. It rained all night, our room smelled like the earth's belly, black fumes from the candle tried to touch the ceiling.
"What if Siddhartha goes hungry?" I asked. How stupid was I? For Siddhartha is God.
Then, 18 years after, I came back to the same room. It was raining – drops trickled down the windowpanes. Curled up in a blanket beside me, my mother was listening to the news. "Half a million migrants have walked to their villages from India's big cities since the 21-day lockdown began."
The question remained the same: what if they go hungry?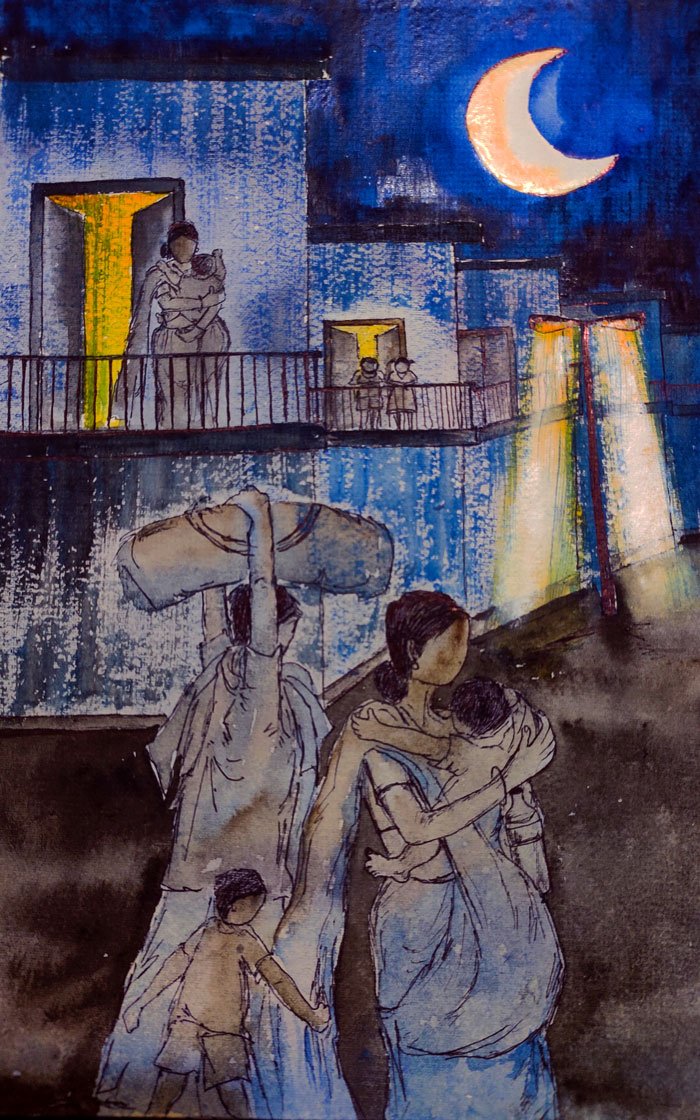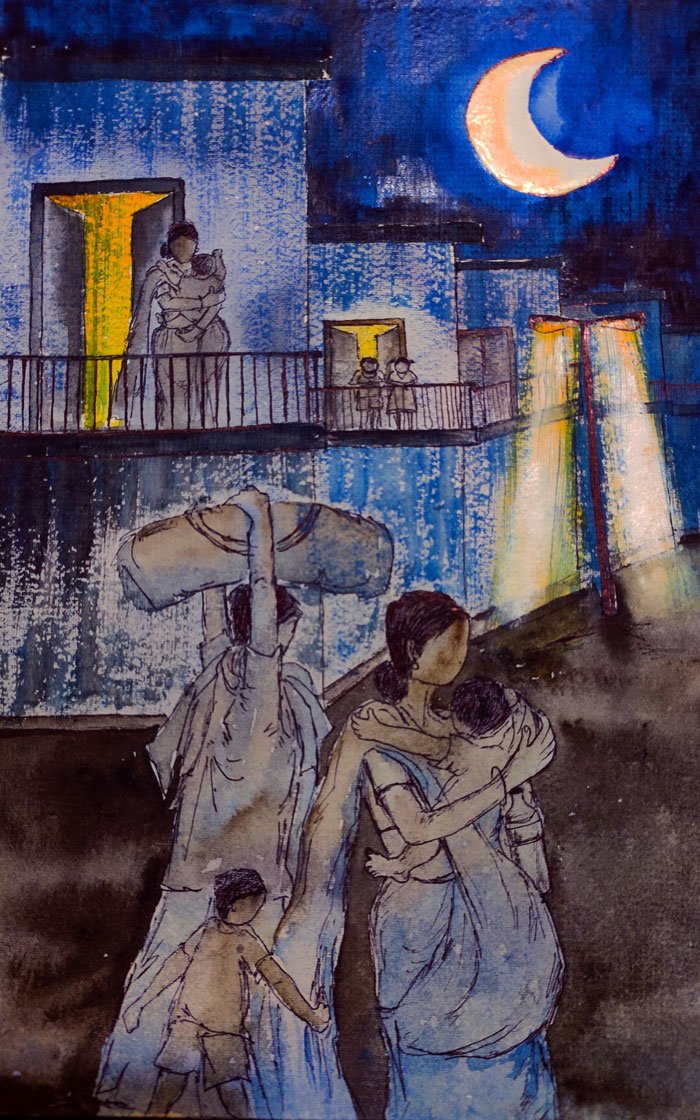 PHOTO • Labani Jangi
A trail of blood
Through the small window I saw,
people walking – like a trail of ants.
Children did not play,
babies did not cry,
silence conquered the abandoned roads.
Or was it hunger?
From the little window, I saw
men walking with bags on their heads,
and fear in their hearts –
the fear of hunger.
For miles, they walked
their feet now bleeding,
leaving behind
proof of their existence.
Earth turned red, so too the sky.
From the little window, I saw,
A mother with shrunken breasts
feeding her child.
The trail ended.
Some made it home,
some died midway,
some were sprayed with bleach,
some, like cattle, were stacked on trucks.
Sky became black and later became blue,
but the earth remained red.
As for her,
the bloody footprints were still on her breasts.
Audio: Sudhanva Deshpande is an actor and director with Jana Natya Manch, and an editor with LeftWord Books.