"The liquor shops are scattered around like chai kaddas [stalls]. Earlier, the shops were far away so it wasn't easy for people to walk there. Today, there is one three kilometers from here and if you cannot walk to it, then auto drivers will deliver it to your home."
So today, April 18, when 32-year-old M. V. Shantini, a Kattunayakan Adivasi, will walk for two kilometres across a desolate mud road from her house to a government school to cast her vote for the Lok Sabha elections, it will be with this request: "To whoever the incoming government is, please bring peace back to homes that have been broken by the bottle."
Shantini, who lives in Machikolli, a hamlet of 15-17 houses, says she is unaware of who the candidates are in the election. Her hamlet, in Devarshola town panchayat in Gudalur block, right next to the Mudumalai Tiger Reserve, is in the Nilgiris Lok Sabha constituency of Tamil Nadu.  The total number of electors (registered voters) for this seat in 2014 was around 12.70 lakhs.
But Shantini is clear about what the winner can do to make her life better.  Like many other women from low-income families in the state, Shantini is aggrieved by the mushrooming government-owned liquor stores. These are locally called TASMACs, after the Tamil Nadu State Marketing Corporation, which has a monopoly on wholesale and retail vending of alcohol in the state since 2002.
"Our husbands, most of them agricultural labourers, drink away their daily wages. The Rs. 250 they make isn't enough to buy alcohol and afford food for the family. That's when the situation gets violent at home," says a distressed Shantini, who spends her time looking after her three kids, the oldest of whom is 10 years old.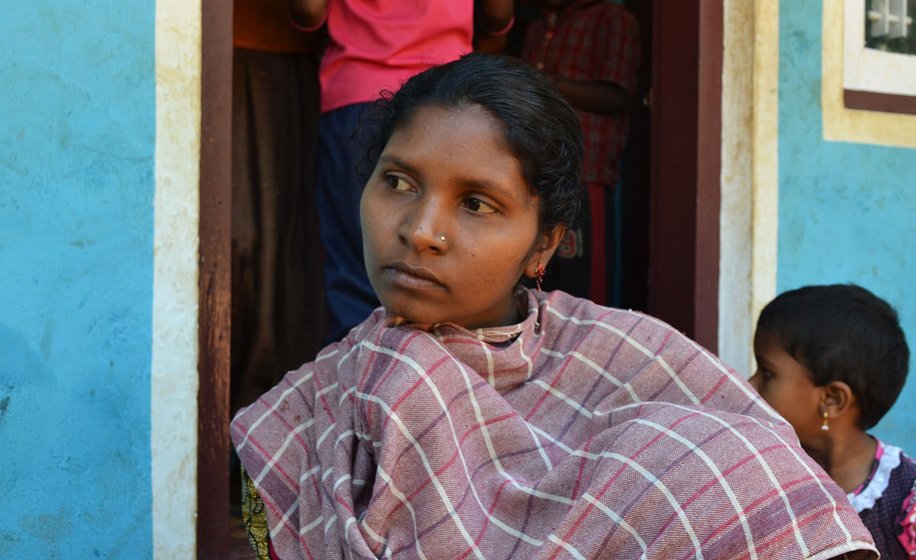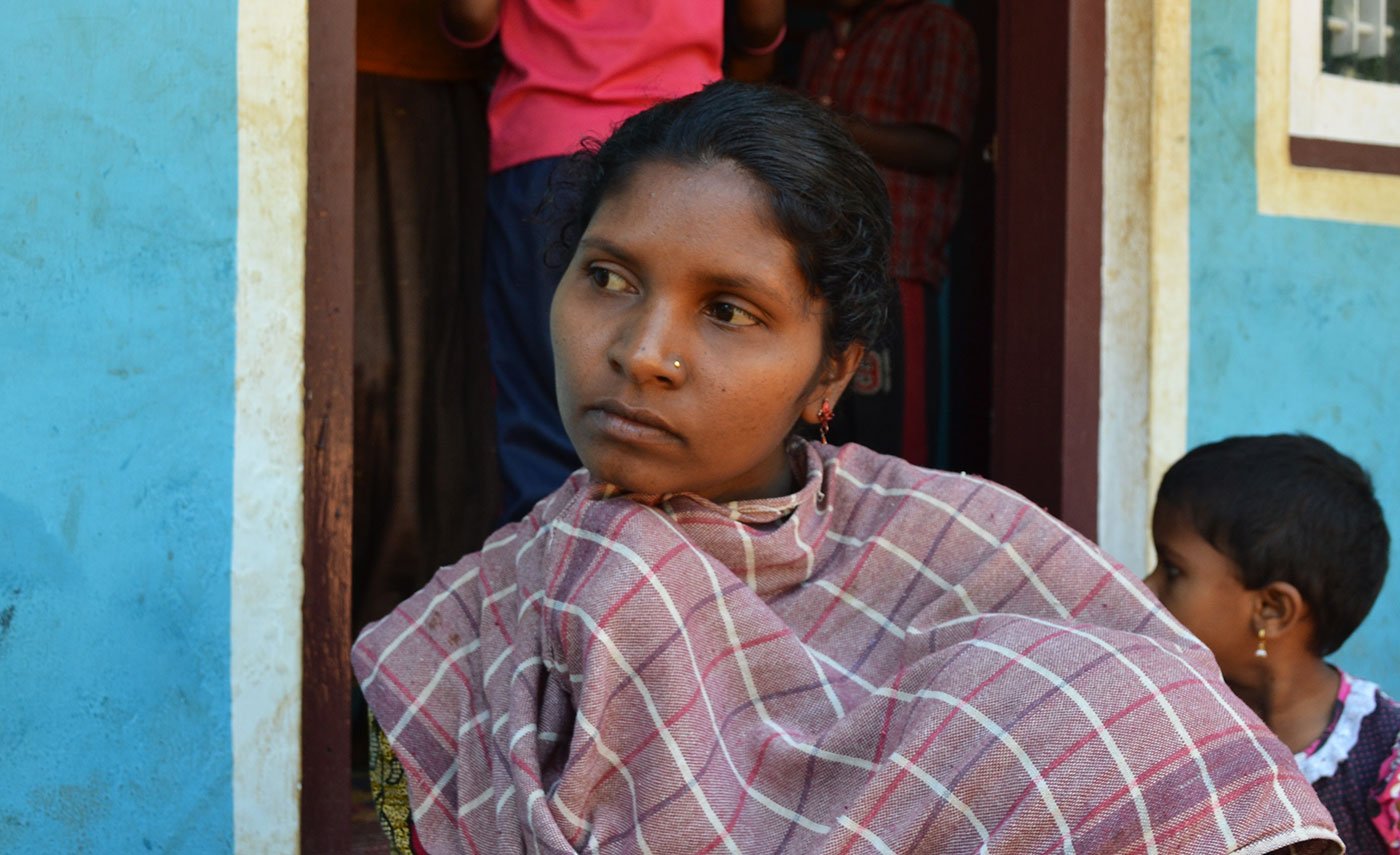 PHOTO • Vishaka George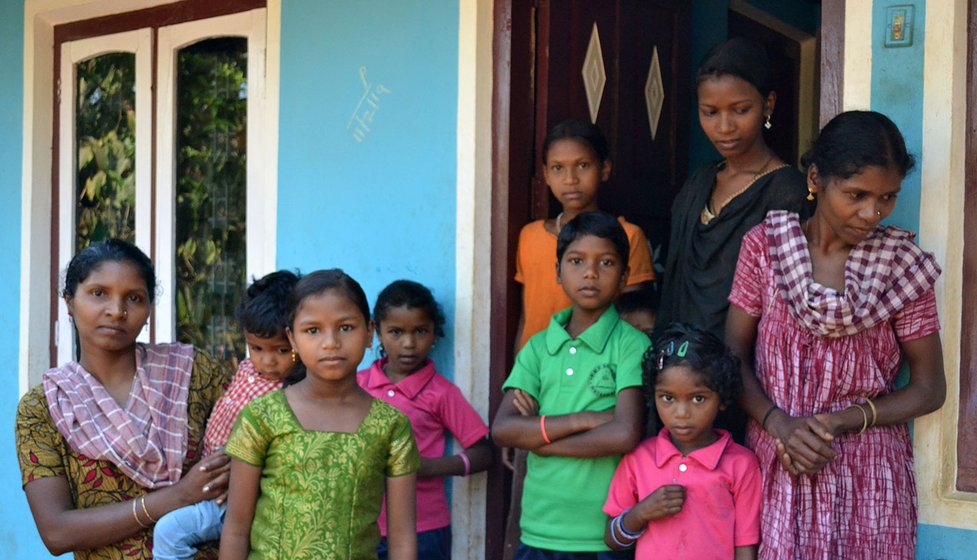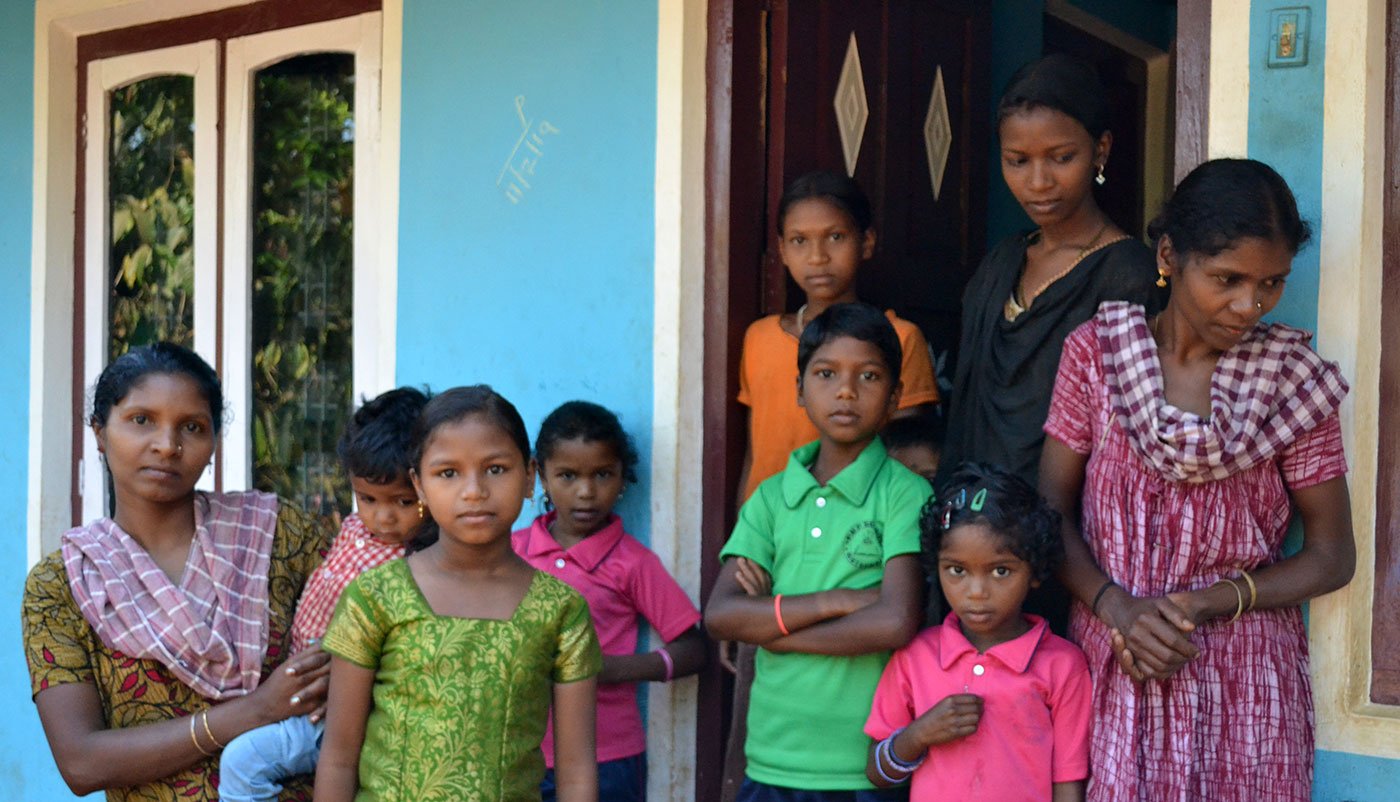 PHOTO • Vishaka George
"Tribal communities used to make their own alcohol from paddy, rice and fruits. But after the government cracked down on illicit liquor, tribal men started to depend on TASMACs. Today, there are TASMACs in the interiors that are close to tribal areas too," says A. Narayanan, a Chennai-based development activist who has worked on alcohol and substance abuse related issues in Tamil Nadu for 15 years.
The TASMAC site says the 2016-2017 financial year's total revenue from these shops was Rs. 31,418 crores. "This is a very substantial amount in the state's income. I do not think any party which comes to power will bring in total prohibition. At the maximum, the hours of trade in the retail shops may be reduced," says Justice K. Chandru , a retired judge at the Madras High Court.
In Tamil Nadu, TASMACs are either stand-alone shops or next to a bar auctioned by the state to the private owners. "There is lot of hanky-panky in the matter of granting permission to run a bar and most of the bars are run by powerful local politicians," Justice Chandru adds.
"As of now, no preventive steps are being taken to stop the spread of addiction and abuse," says Narayanan. "With the revenue generated by TASMACs, it's clearly the case of the government holding the tiger by its tail. It cannot let go even though alcohol abuse is a major development issue."
Tamil Nadu now has 5,198 TASMACs, according to the state budget for 2019-2020. While this is a reduction from 7,896 retail TASMACs selling IFML – Indian-made foreign liquor, and the government claims these closures were aimed at controlling the alcohol problem in the state, Justice Chandru point to other reasons. One of these was the Supreme Court order of 2017 that disallowed a bar within 500 metres of a state or national highway.  "The state, however, found a way to circumvent this by renaming some highways," the former judge says. "So in reality,  the reduction was just about 10 per cent because many have reopened as a result of the loopholes."
In some instances, TASMACs were in close proximity to schools, colleges and places of worship. "These had to be shut down because it was going against the law," Narayanan says.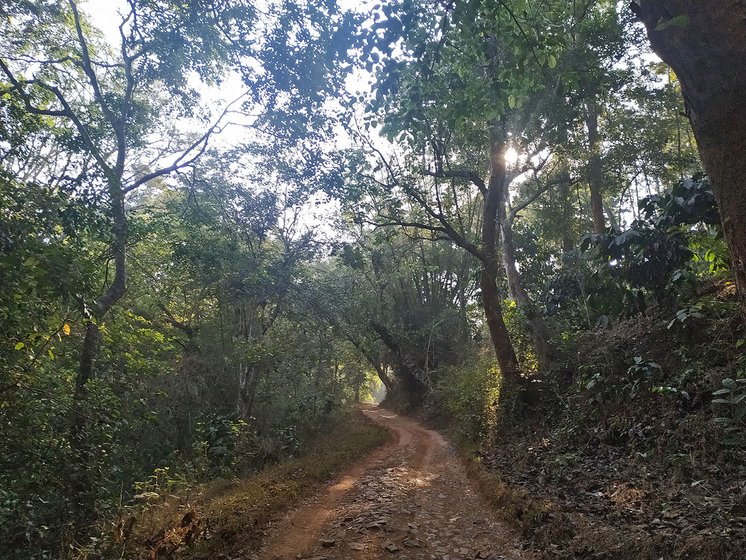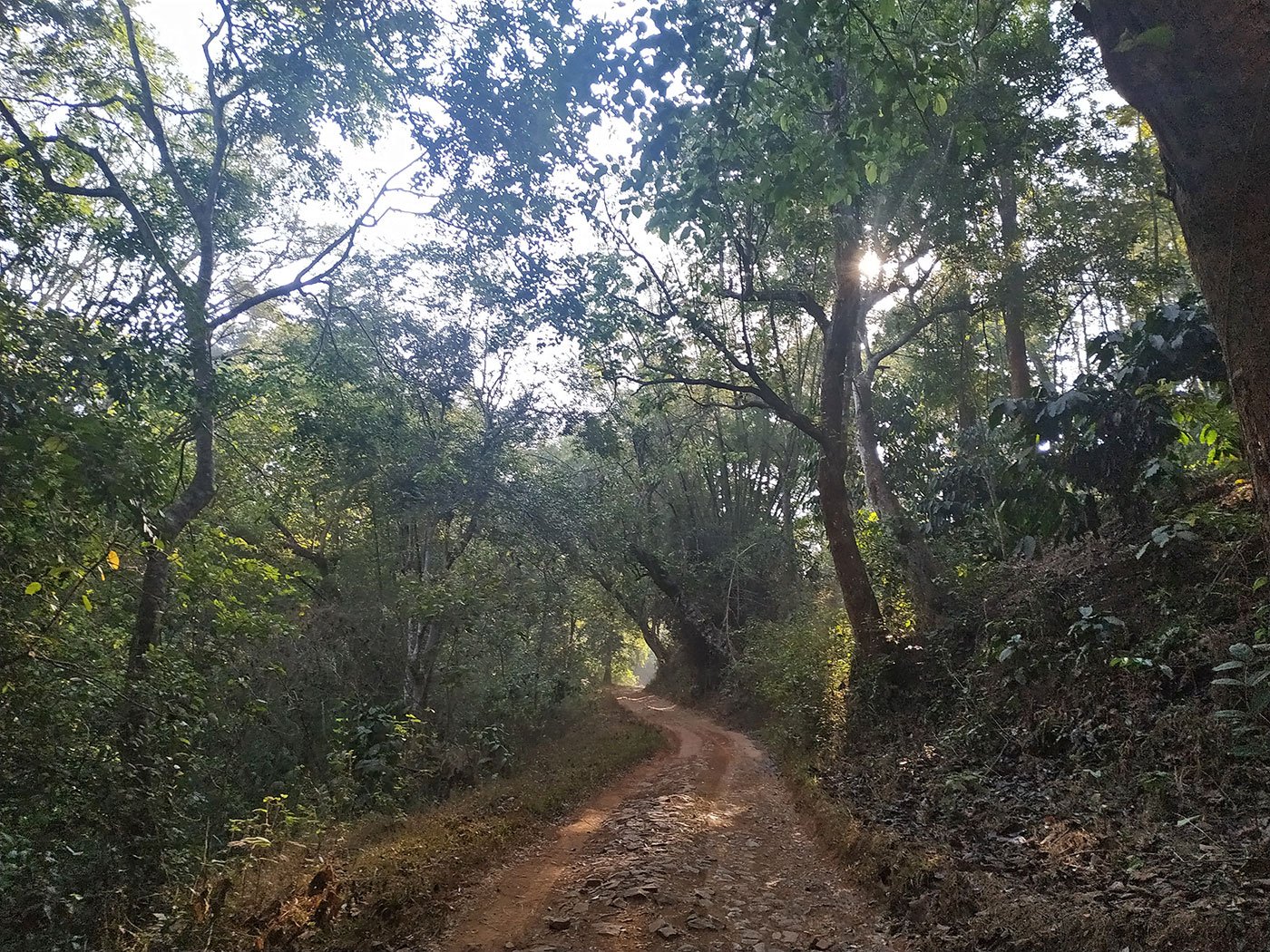 PHOTO • Vishaka George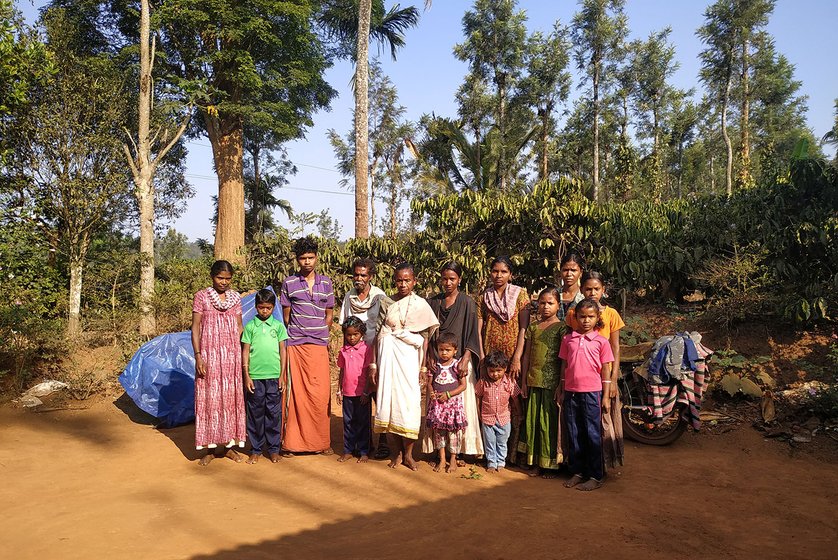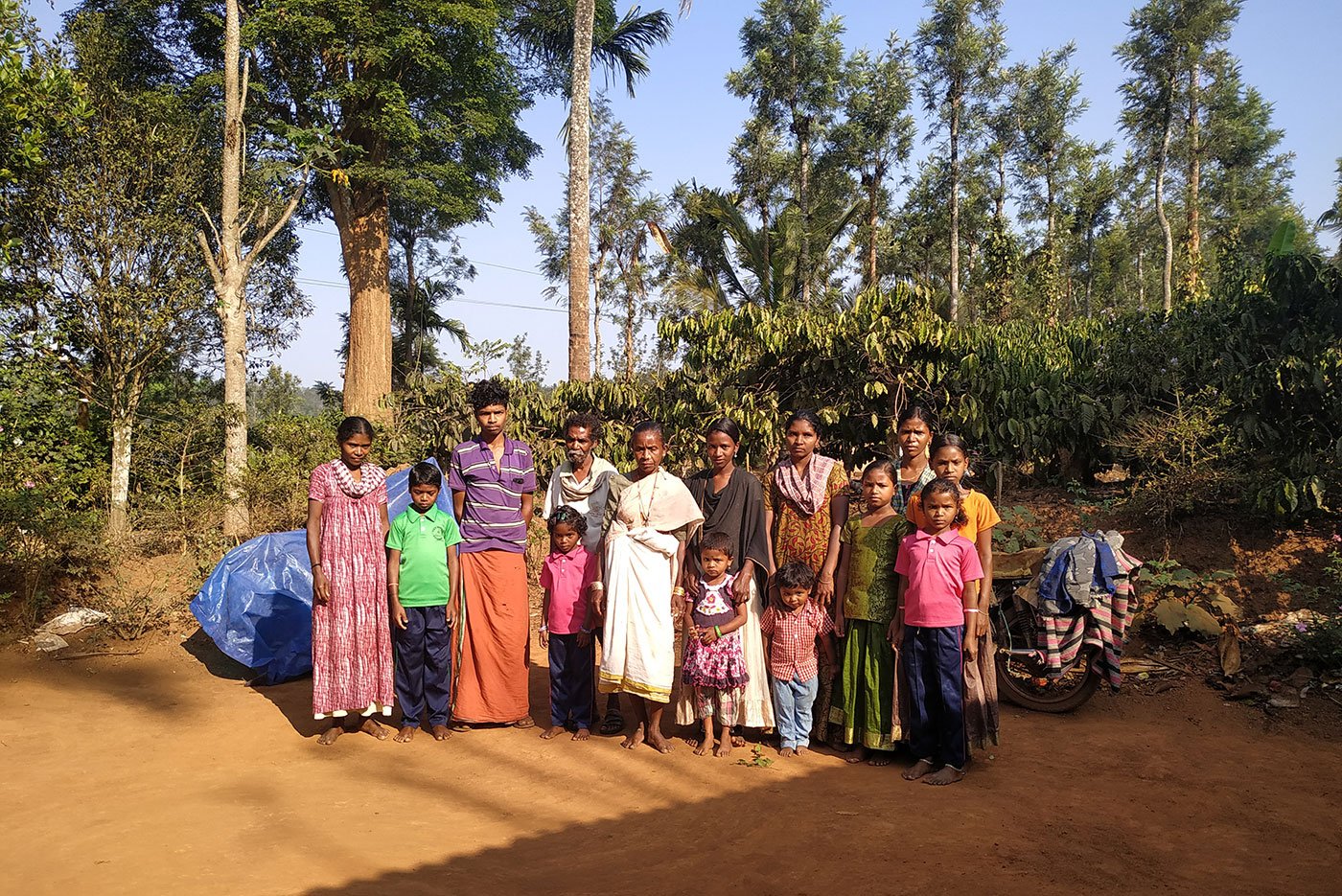 PHOTO • Vishaka George
In reality, the debilitating issue of alcohol abuse for villagers like Shantini is a non-issue for the candidates in this Lok Sabha election. Former Union telecom minister A. Raja, accused and then acquitted in the 2G spectrum scam, is the Dravida Munnetra Kazhagam (DMK) party's nominee from the Nilgiris. M. Thiyagarajan is All India Anna Dravida Munnetra Kazhagam's (AIADMK) candidate. Ashok Kumar R. is the Bahujan Samaj Party's nominee.
The DMK's manifesto, say newspaper reports, makes many promises, including these: that Rs. 50,000 will be given to a woman in each family living below the poverty line to start a business; as many as 50 lakh people will be given jobs in private companies at Rs. 10,000 per month; and the number of work days under MGNREGS will be increased to 150 a year.
The AIADMK, news reports say, wants to start a poverty eradication scheme that will directly transfer Rs. 1,500 per month to people below the poverty line, destitute women, widows without an income, differently-abled persons, landless agricultural labourers, rural and urban manual labourers, destitute senior citizens and others.
"Neither the candidates in the fray for the Lok Sabha nor the candidates in the by-elections to the Assembly [for 22 seats, in other parts of the state, not in the Nilgiris] have anything to say on prohibition. It is really a non-issue in the election. Maybe after getting elected some of them will voice these concerns sometimes in public and occasionally in the House," says Justice Chandru.
But for those who face the brunt of alcohol abuse, it is a difficulty that drains them every day. "Not enough money to buy food has our children falling sick so often, and then we cannot take them to hospital because who can afford those bills?" says a helpless Shantini.
The debilitating issue of alcohol abuse for villagers like Shantini is a non-issue for the candidates in this Lok Sabha election

Around 15 kilometers from her village, in Gudalur town, the state-aided privately-run Ashwini Health Programme offers subsidised services to Adivasis. Dr. Shailaja Devi, its founder, attests to Shantini's distress: "In the last few years, the number of patients coming in because of alcohol-related abuse has gone up significantly." One in every three women, she says, come in with various problems related to alcohol abuse in the family, including depression and stress. The rise in such cases has prompted the hospital to work on a study about the correlation of paternal alcohol consumption, maternal depression and child malnutrition among tribal communities. A few women consume alcohol too, Dr. Devi says, but their number is significantly less.
"TASMACs are popping up everywhere. There has been some resistance to this, but the enemy is too strong for us," she adds.
Back in Machikoli, Shantini's aunt Kulli, seated by her side in the porch of their two-room house, says, "Women cannot walk peacefully on the street where the TASMAC is. Children cannot either. They get harassed and catcalled." If there is any way governments can make Adivasi women's lives easier, she adds, then stopping the spread of TASMAcs is the shops is the first step.
When asked how they feel about the ruling central government, Kulli says," We live in the forests. There are no TVs and no newspapers reaching us here. What will we know about them? Our lives are centered around our survival. We are trying to not to stay hungry."
This lonely hamlet has not seen any campaigning from local parties so far (till April 10, when this story was being reported). "No one has come here yet. They should come here soon though, and when they do we will get some tea and biscuits. As if that helps anyone," says Kulli.
Despite her frugal hopes in government, today, April 18,  Shantini will vote (Kulli has decided she won't vote). When asked why, Shantini pauses and says, "We Adivasis don't really know what good voting does for us, but it's what we have been doing year after year, so we have got to keep at it."