"This patra is very useful. Our pada [hamlet] is still in darkness. So I am marching today. Give us light at least now," said Mangal Ghadge, 47, balancing a tablet-size solar plate on her head, at the farmers' rally in Nashik on February 20-21, "Sunlight directly falls on the patra [metal] and collects the heat. We use it in the evening to charge mobile phone or torches. It has given us some relief."
Like Mangal ( in the cover photo on top ), many of her neighbours use solar plates in their hamlet  of 40 households, around half a kilometre from Shindwad village of Dindori taluka in Nashik district.  All the inhabitants of this pada belong to the Mahadev Koli community – a Scheduled Tribe. Most of them cultivate paddy, ragi and tur on forest land. The poor rain in 2018 has meant that they have all lost their crops or got very low yields.
Mangal bought the solar plate a year ago. "Someone in my pada bought a patra . And I asked him to get one for me too. Then many others also started buying this. It costs Rs. 250 rupees – one day's wage for people like us," she said.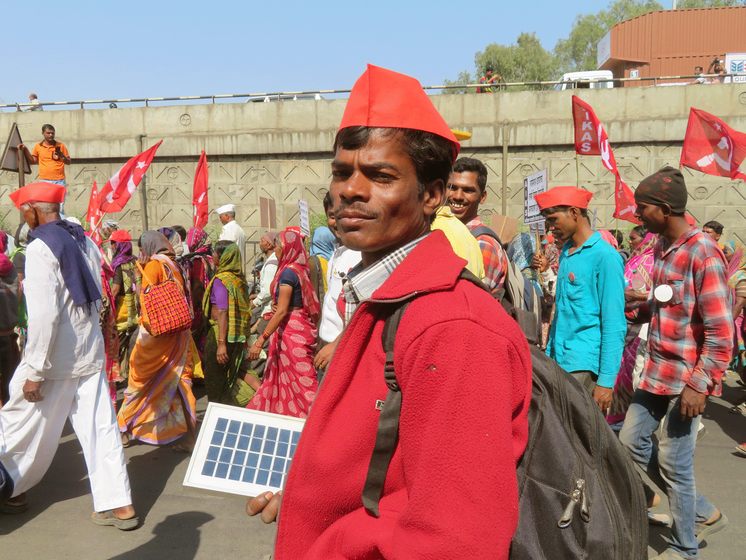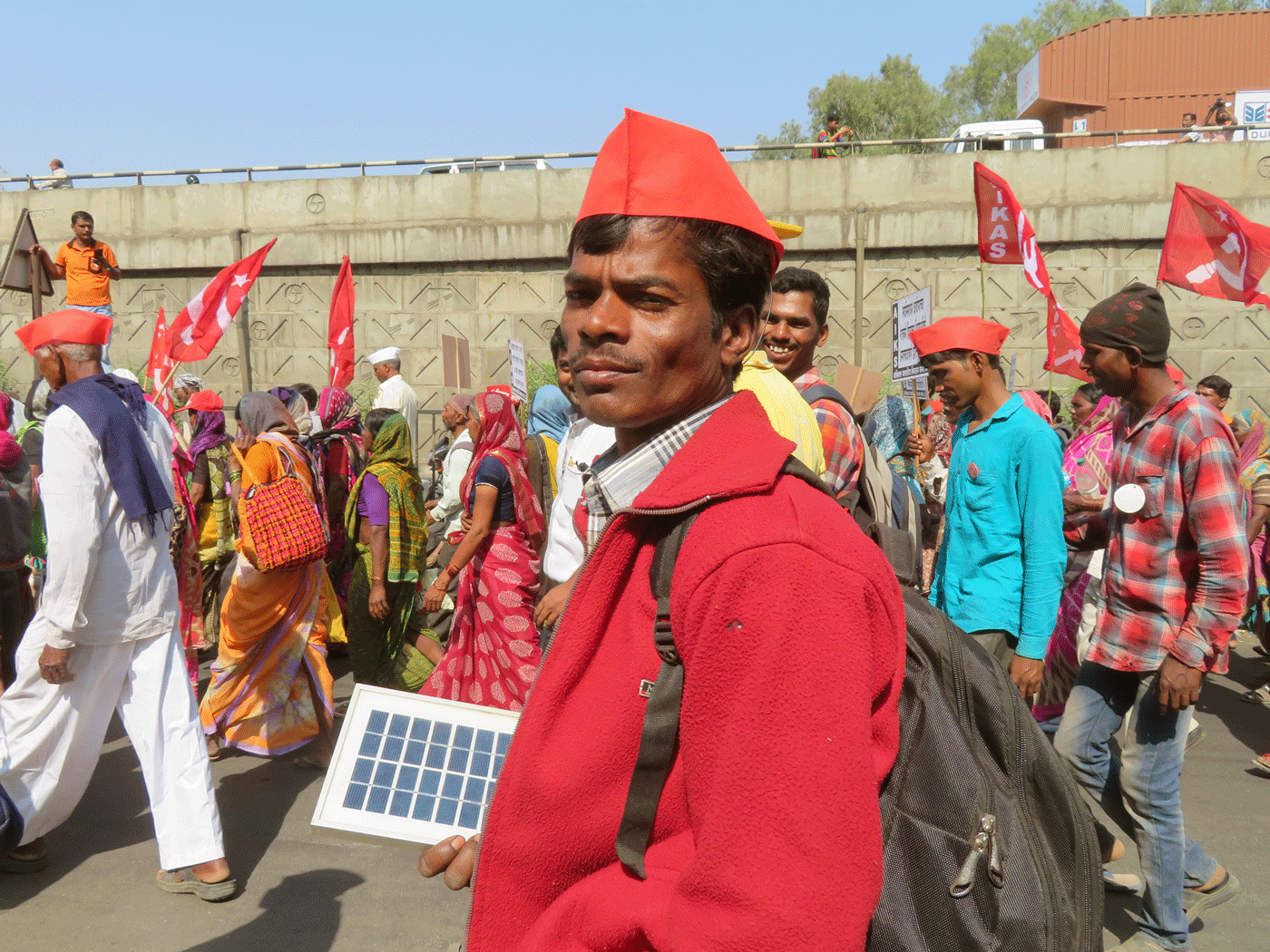 PHOTO • Jyoti Shinoli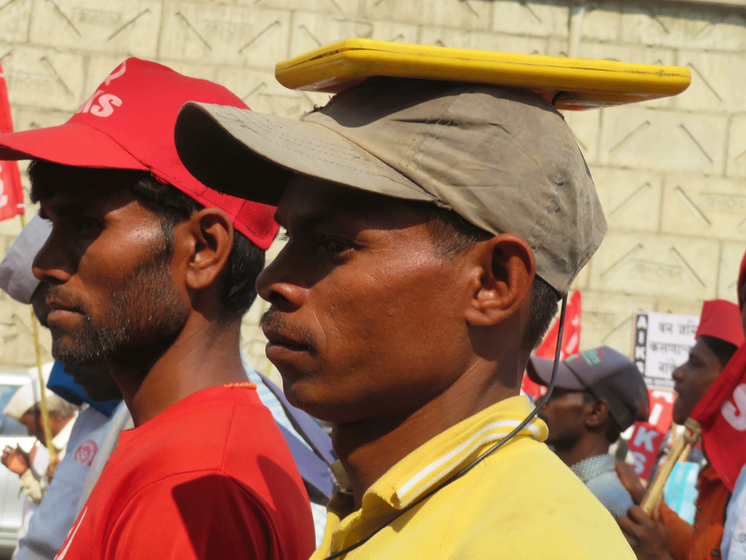 PHOTO • Jyoti Shinoli
Mangal has a rechargeable lamp at home, which her son, now in Class 10, uses to study at night. "With this patra he can at least study. That's at least some hope in this darkness," she says with a smile.

Many others at the farmers' rally carried similar solar plates or panels on their heads or in their hands. Among them were Pawan Sonu, 28 and Janu Tokre, 30, from Payarpada, a village of 108 households (Census 2011). They too spoke of water shortages and crop failures.
"Our 12 huts are at the outskirts of the village. The main village has light. We don't. How will our children study in the dark?" asked Pawan. "We get two litres of kerosene a month on ration. How much do we use for cooking and how much to light lamps? The government is neither giving us rights over our land nor providing basic facilities. Why should we have to make our own arrangements by buying such things [solar plates] with what little we earn?"