Nine-year-old Shilabati Murmu goes to two schools every day in Chachanpur village – a government-run primary school and, some 500 metres away, an 'alternative' school run by Reba Murmu.
Along with around 40 other kids, ages ranging from 3 to 12, all from Santal farming families, Shilabati comes to Reba's school at 6 a.m. in the summer, half an hour later in the winter. The older students sweep the floor, recite a Tagore song as prayer – which broadly says 'Fire is a philosopher's stone, let it touch me and make me pure' – and begin the day's lessons. Part of this school is also a crèche where little kids can come to play and sleep.
Rebadi – as she is addressed by everyone – started the school in a mud hut owned by her family in 2010. She had inherited roughly three acres, transferred to her family under a state government land redistribution programme in the 1970s. But the land here is not too fertile. So Reba leased a portion of her holding to a Kolkata-based farming group, and used the money to start the school. She now grows vegetables and fruits – cabbage, potato, papaya – on a small plot and sells them in the local market.
Despite her family's modest income, 53-year-old Reba, also a Santal, managed to get a BA degree from a college in Chhatna town, around 15 kilometres away, where she'd go on a bicycle.  Her two brothers and a sister – along with their families – all live together in this village in West Bengal's Bankura district, and support her school. It's named after their mother – Lakshmi Murmu Prathamik Bidyalaya.
Around four years ago, two organisations from Kolkata – the city is around 185 kilometres from Chachanpur – donated some money and helped Rebadi build three open classrooms – six concrete pillars with an asbestos roof. Two teachers, recruited by her with the help of one of the organisations, watch over the students, teaching them mathematics, Bengali, history, geography and other subjects. Meanwhile, Rebadi makes breakfast and an evening snack for the kids – puffed rice with jaggery, or roti and boiled white peas with gravy – the menu varies.
At 9:30 a.m. they run home and prepare to go to the government school, which too was in a dilapidated hut but is now in a pucca (permanent) structure with four rooms. Here, only on elderly teacher, Ananto Babu, struggles to teach all the students all their lessons. The mid-day meals served in the government school are more attractive for the kids, as are the textbooks supplied free of cost.
The children return to Murmu's school by 4 p.m. They play till it is dark. They then get an evening snack and sit down to study. They are home by 9 p.m.
Besides the school, Reba Murmu also started the Chachanpur Adibasi Mahila Bikash Society in 2008, to bring together women in her village.  Among other activities, the Society has collaborated with another organisation from Kolkata to train the women on getting the best out of small plot of lands.
Reba remembers a time when her aunt, also a vegetable seller, couldn't tell a 50 paise coin from a one rupee coin. This drove home the importance of reading and writing. "'We know that the government has provisions to employ us  [Scheduled Tribes], but who to employ [if they are not educated]?" she asks. If just one generation is properly guided, she says, better days will begin to roll on their own.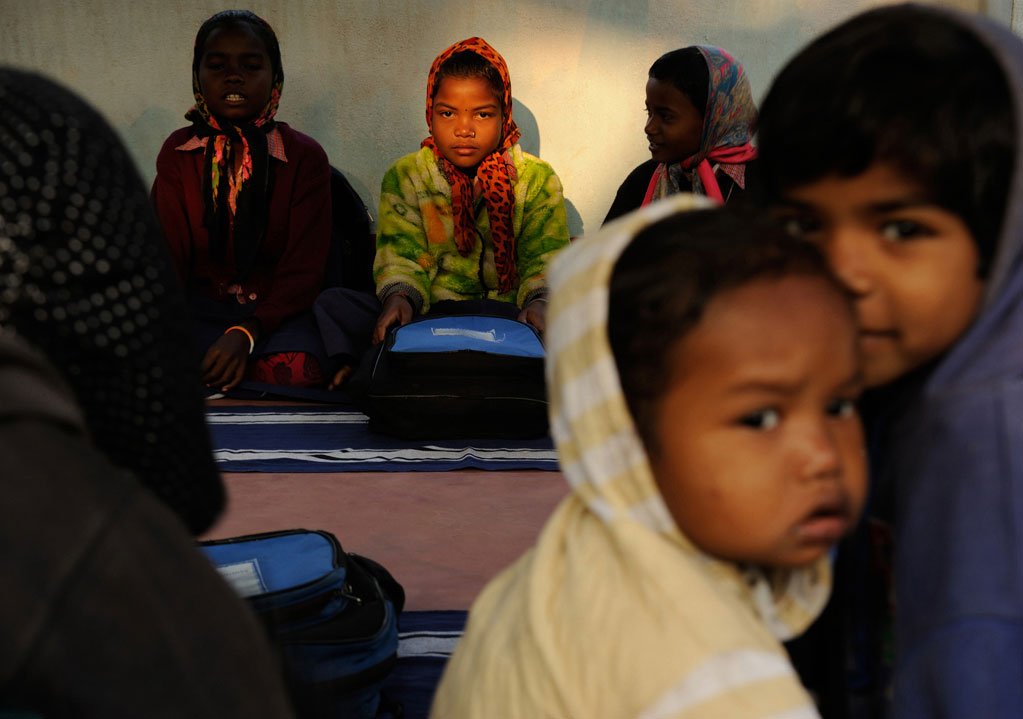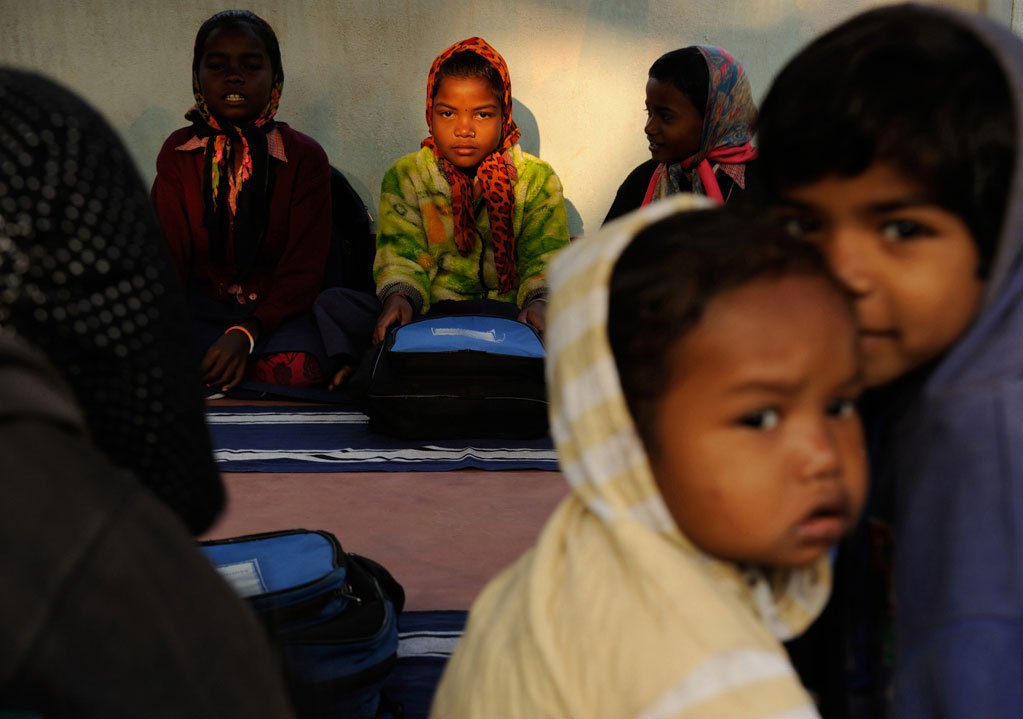 PHOTO • Joydip Mitra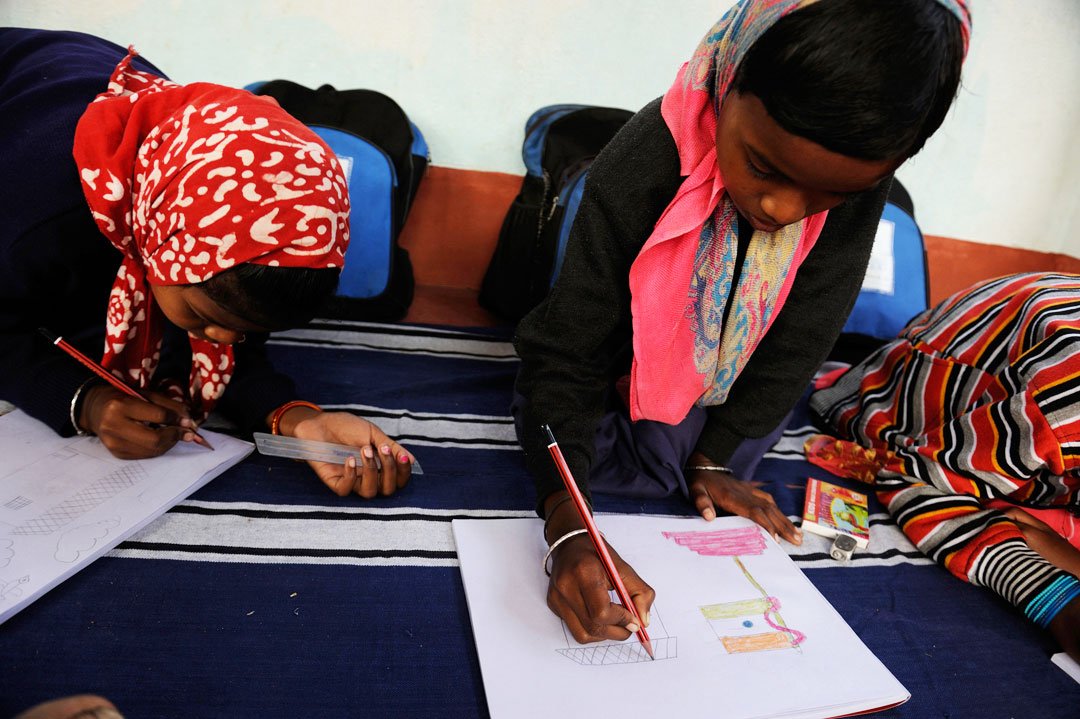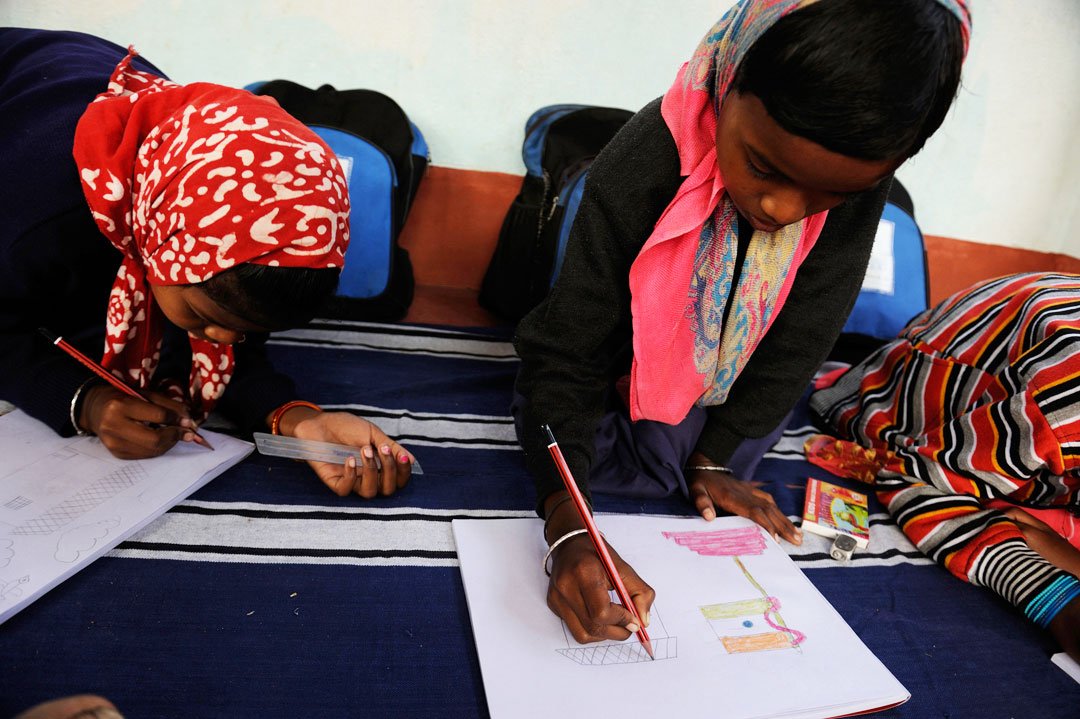 PHOTO • Joydip Mitra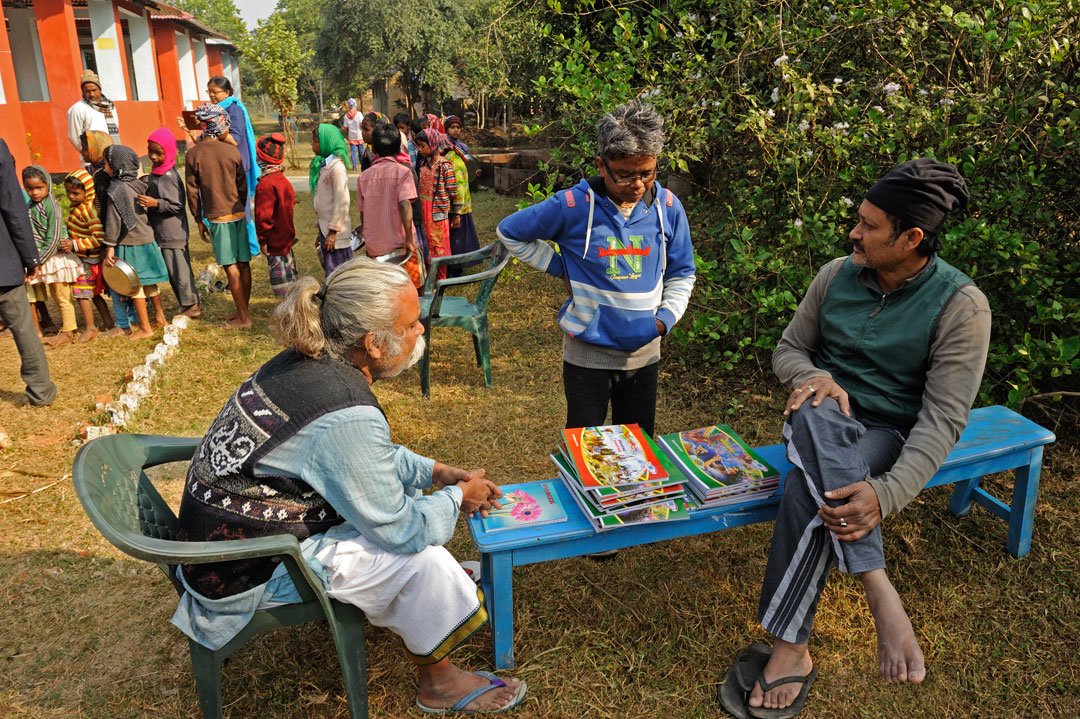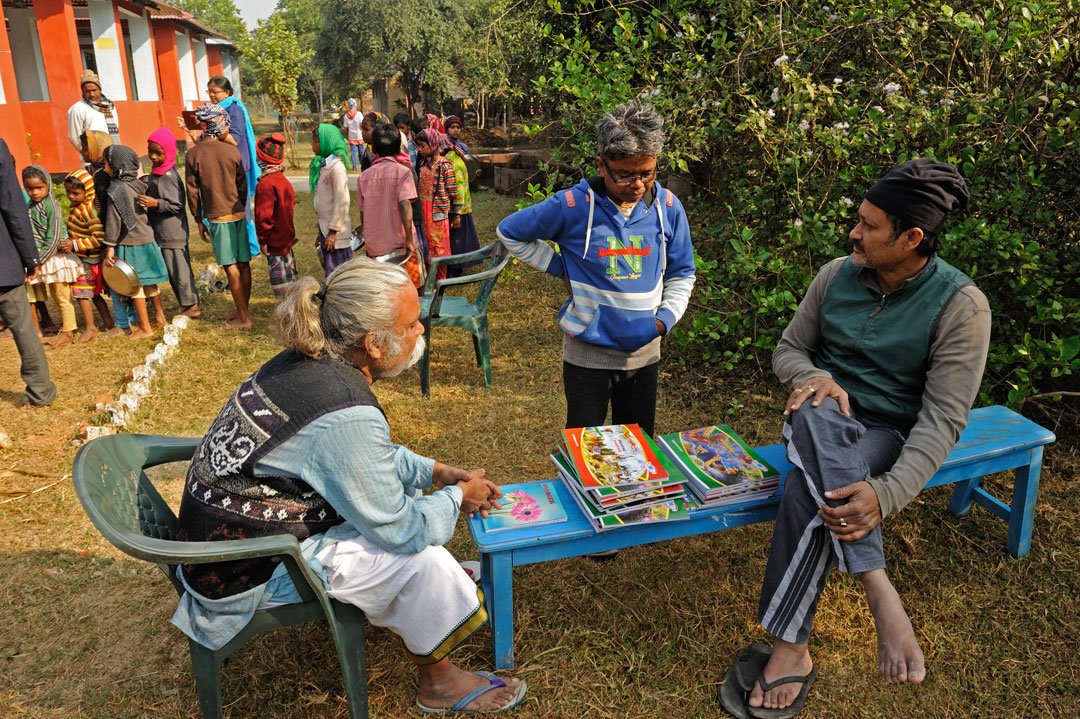 PHOTO • Joydip Mitra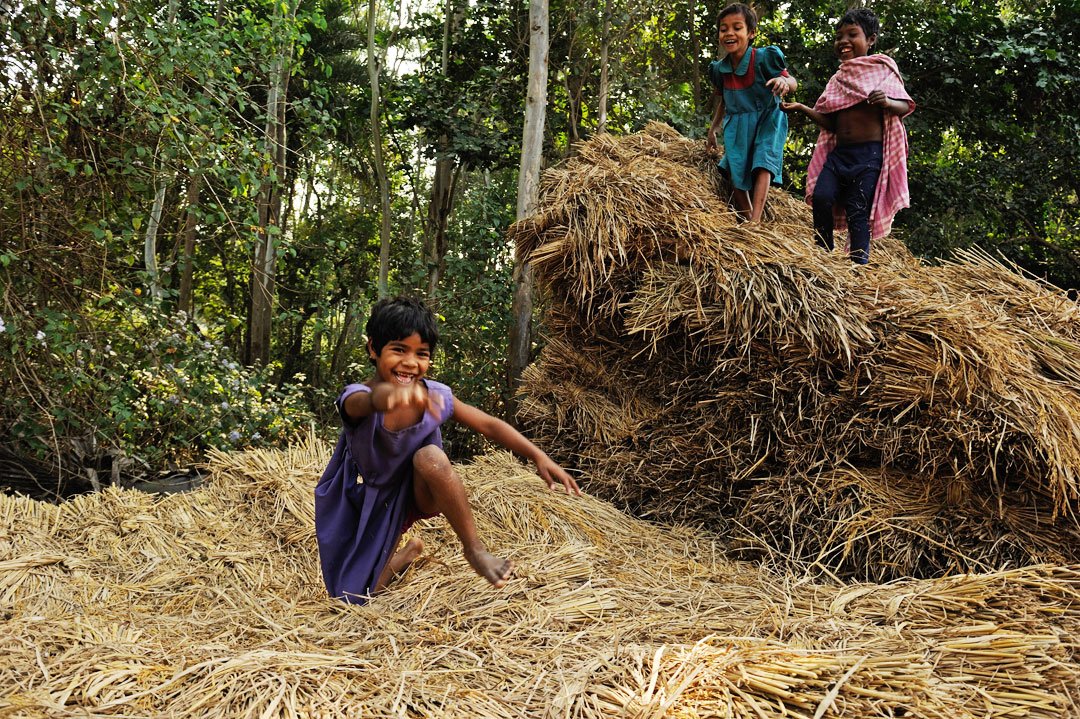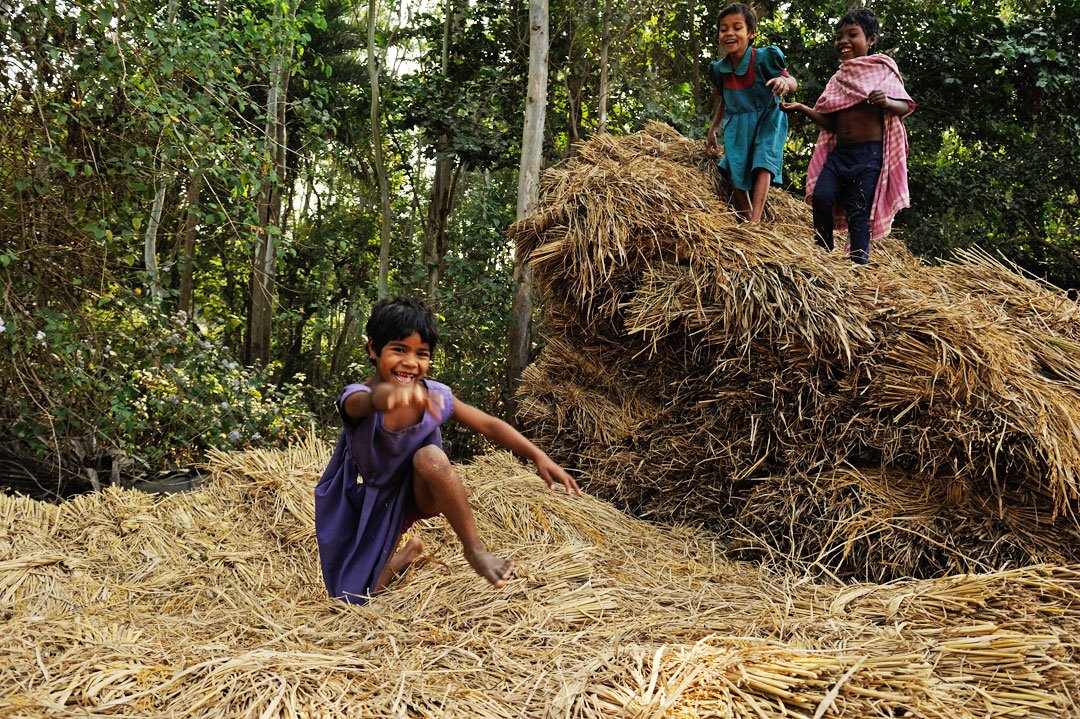 PHOTO • Joydip Mitra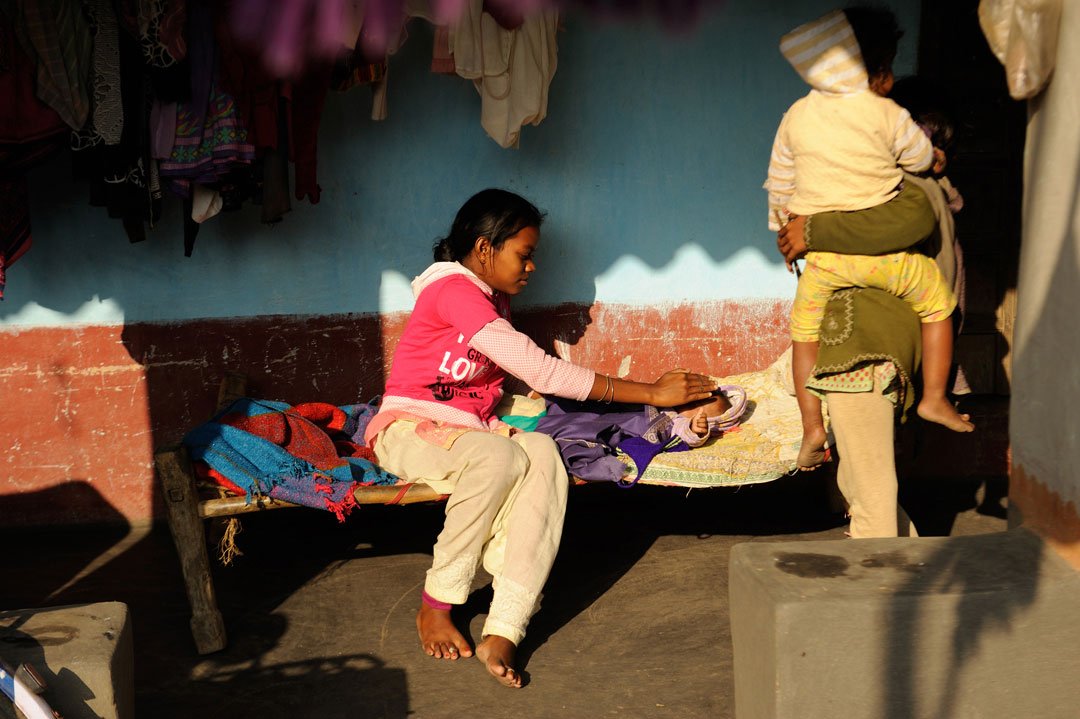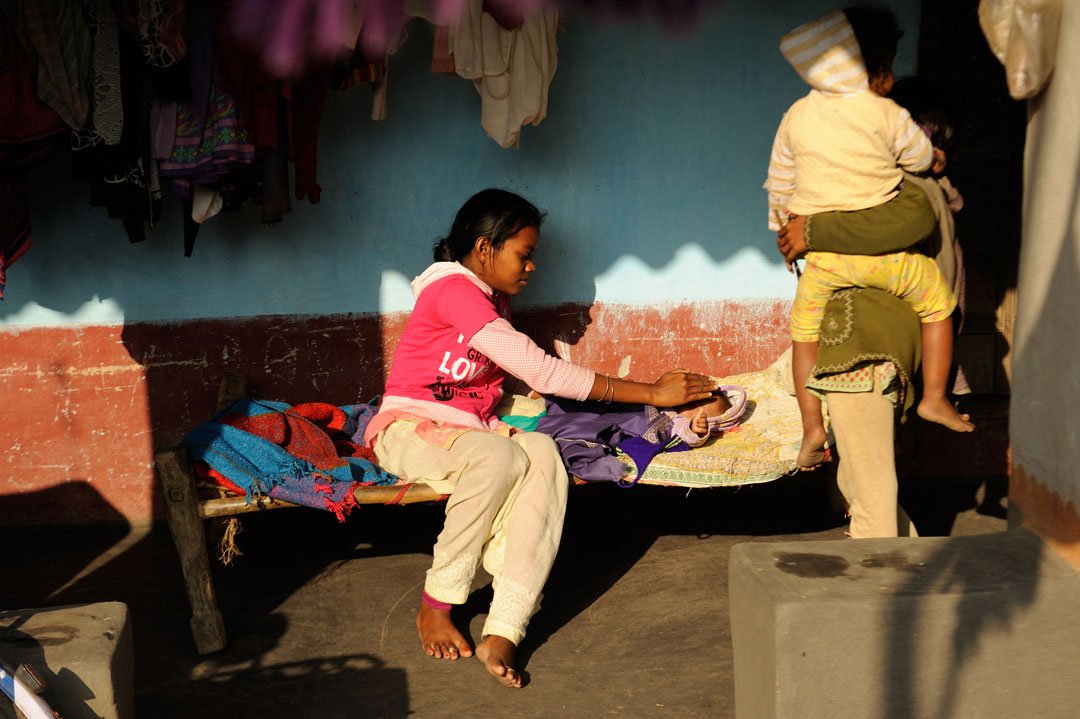 PHOTO • Joydip Mitra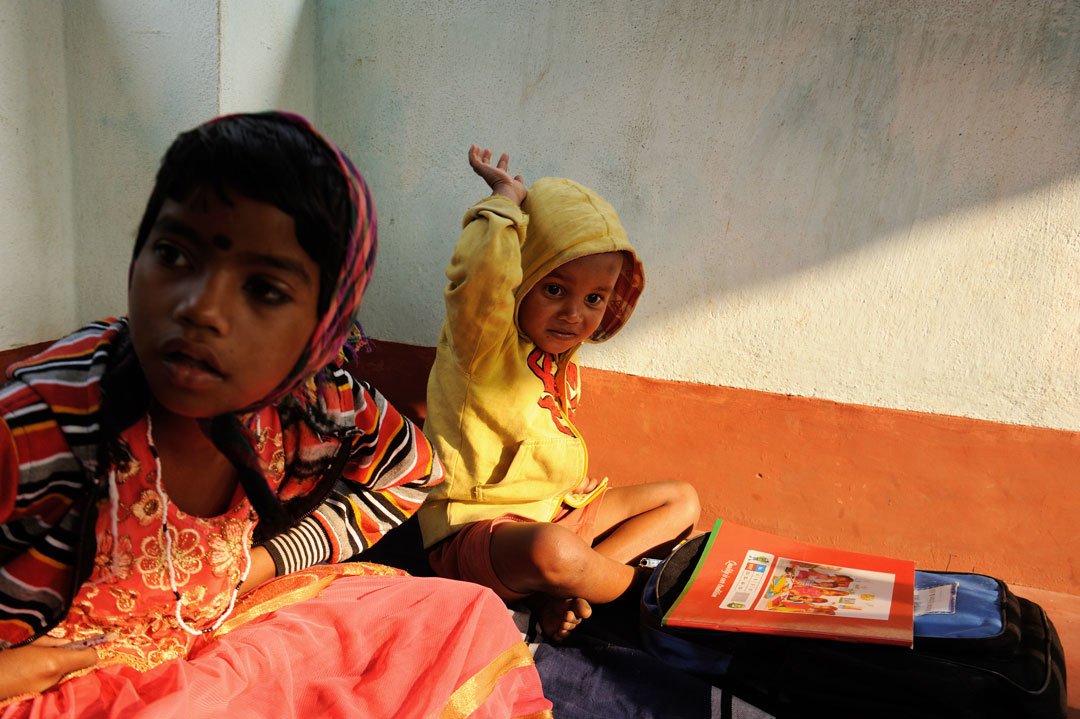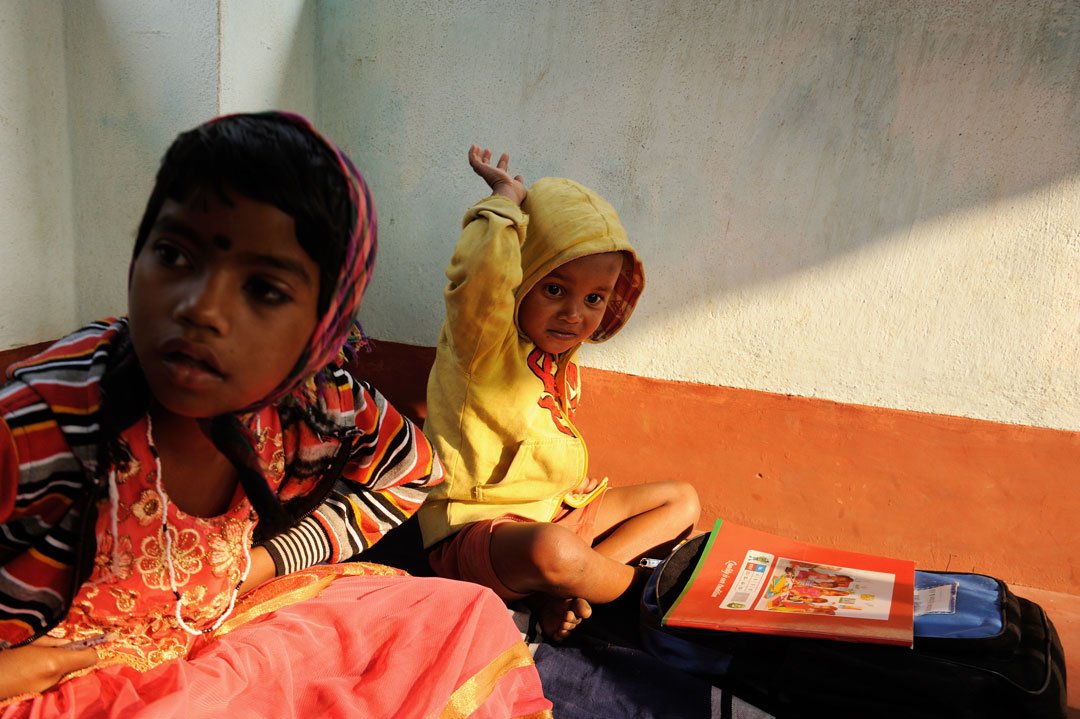 PHOTO • Joydip Mitra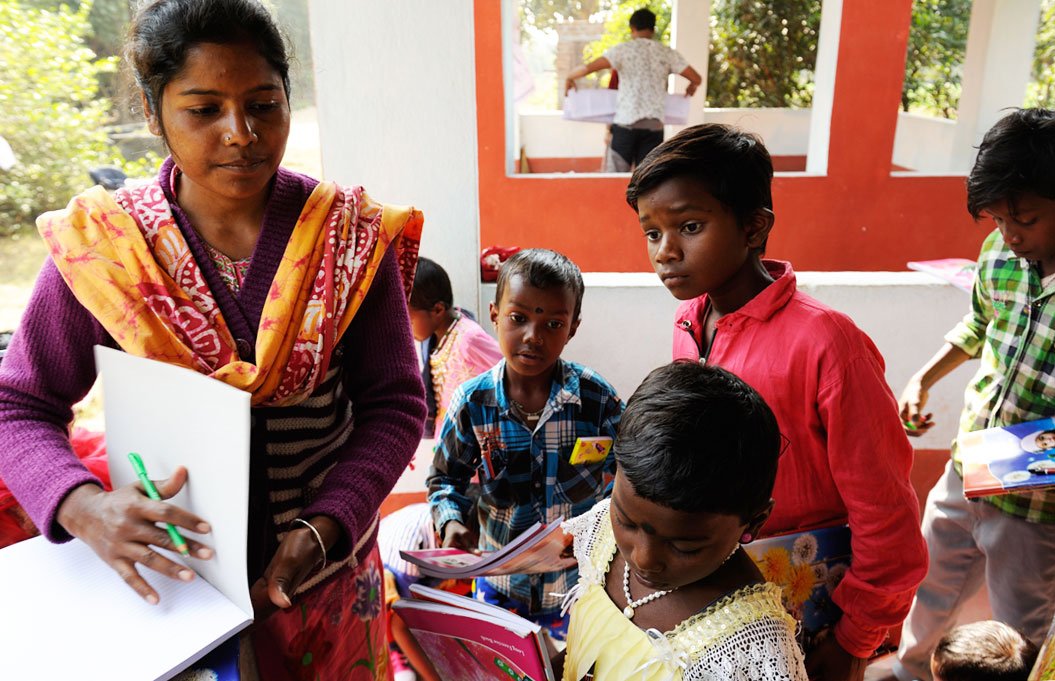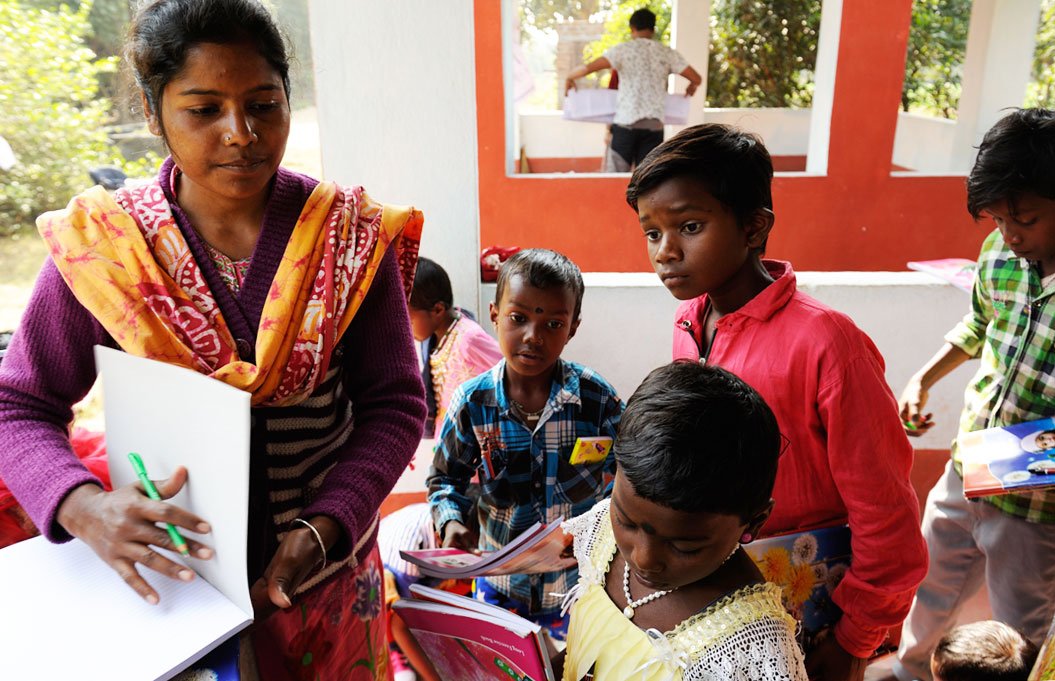 PHOTO • Joydip Mitra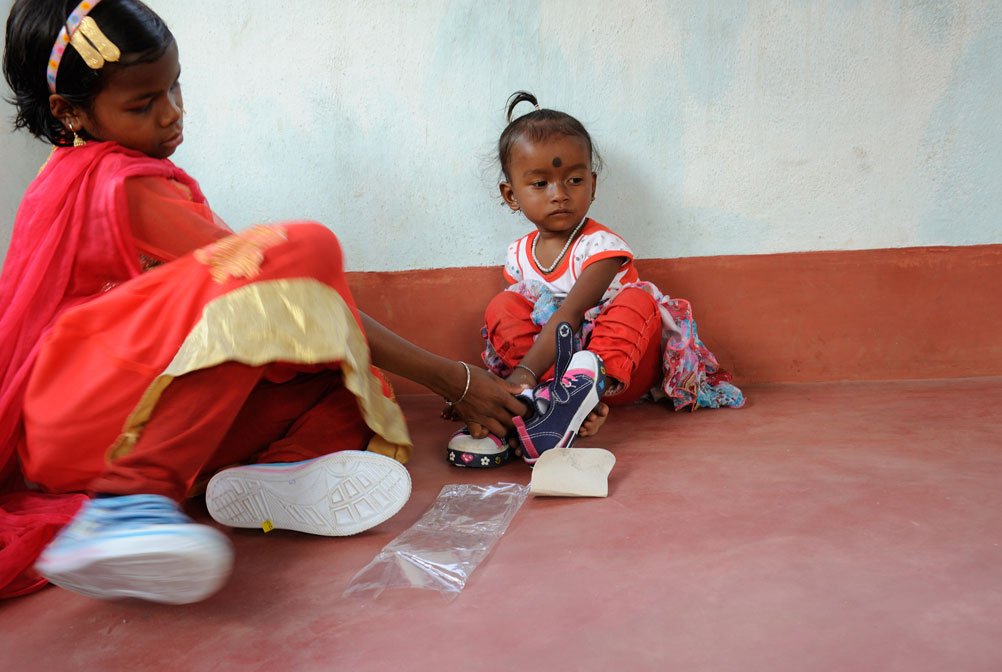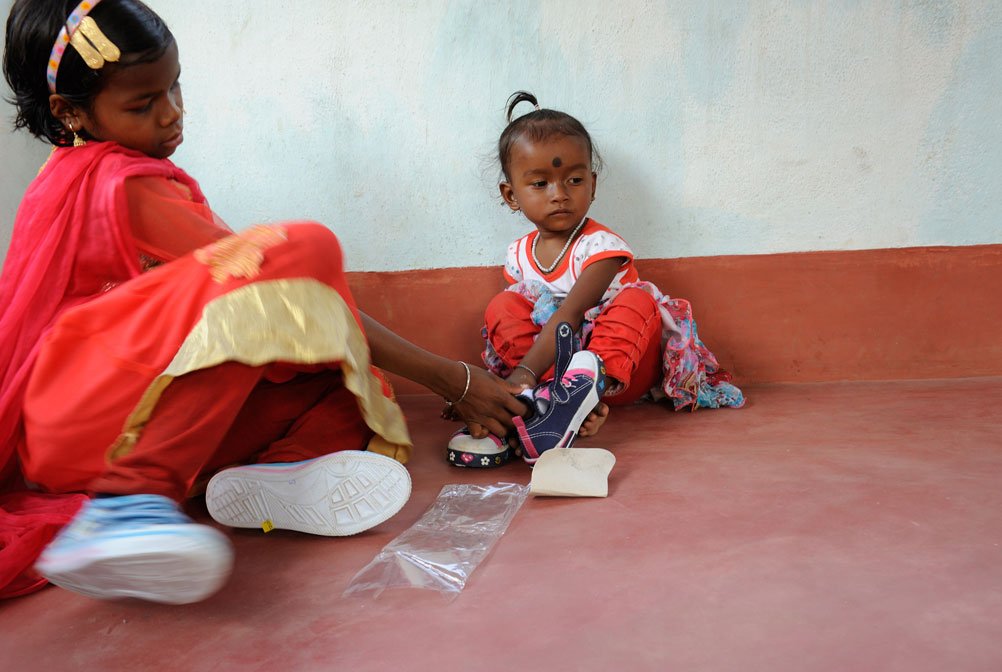 PHOTO • Joydip Mitra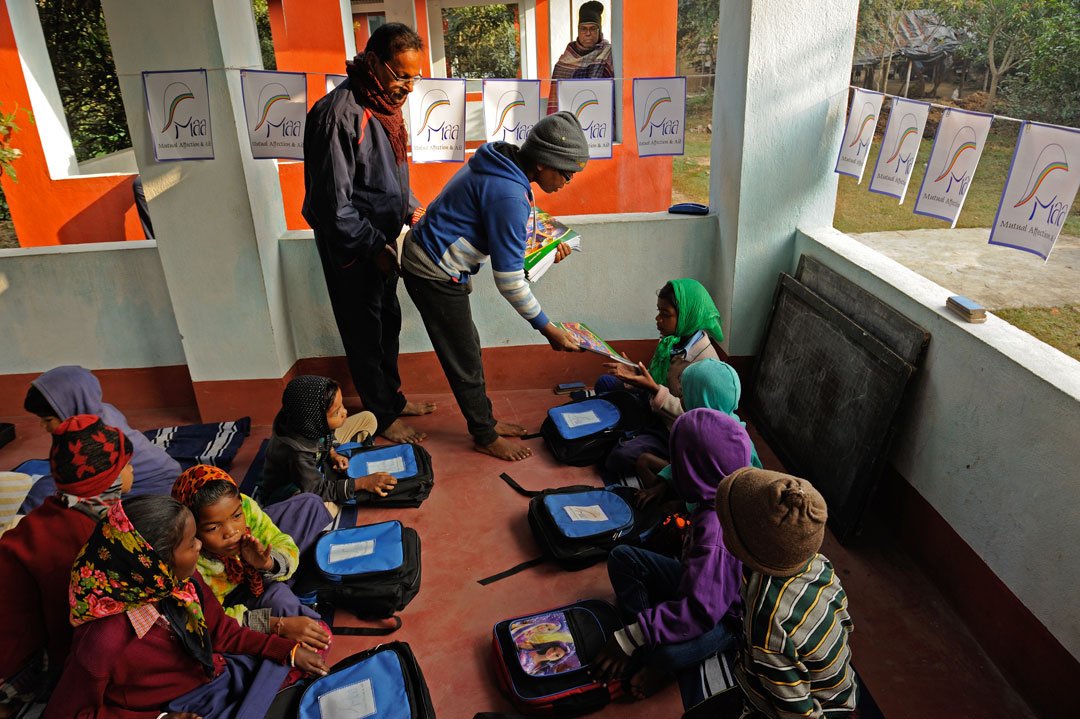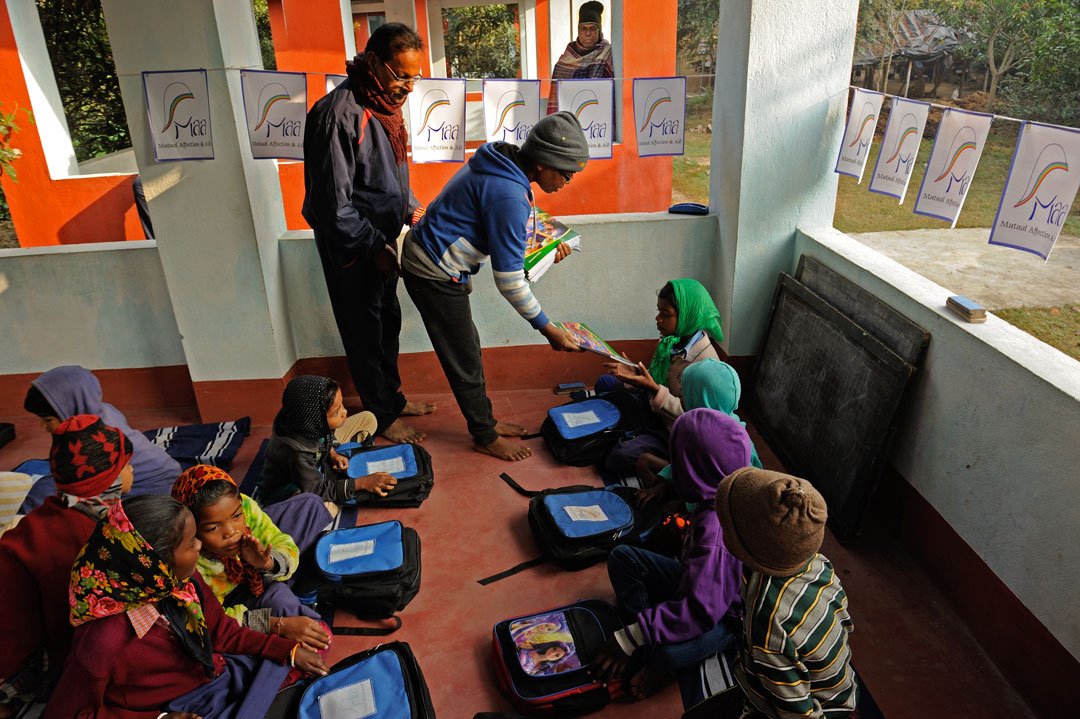 PHOTO • Joydip Mitra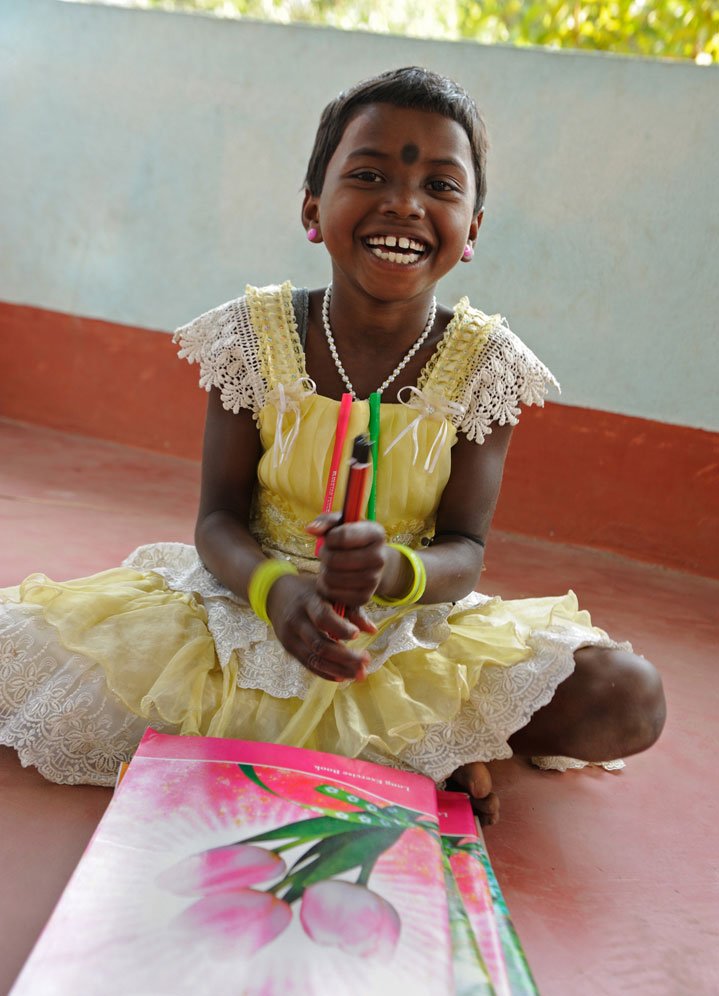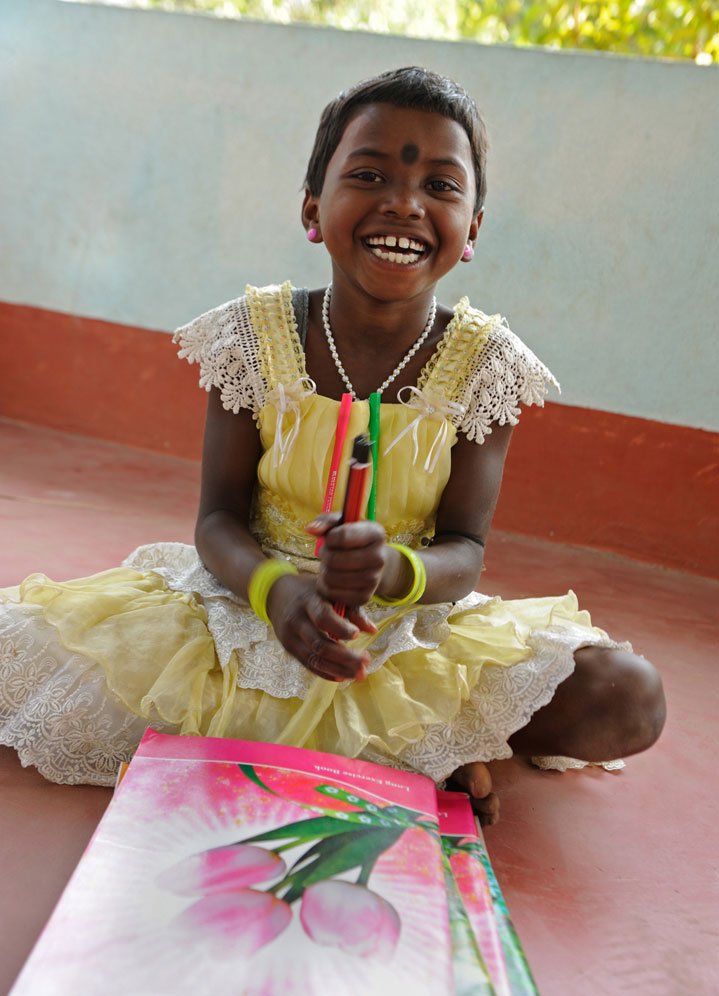 PHOTO • Joydip Mitra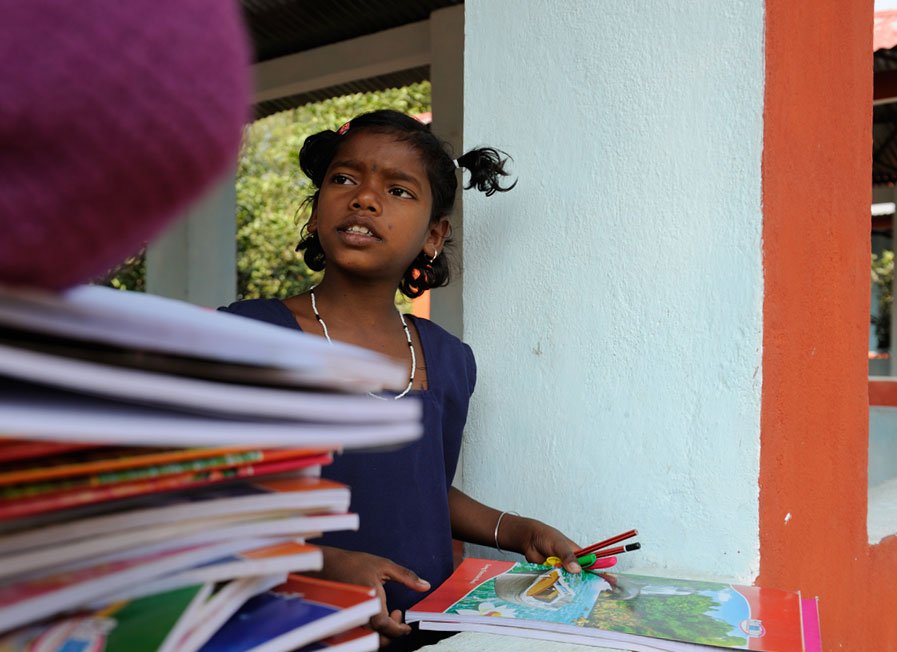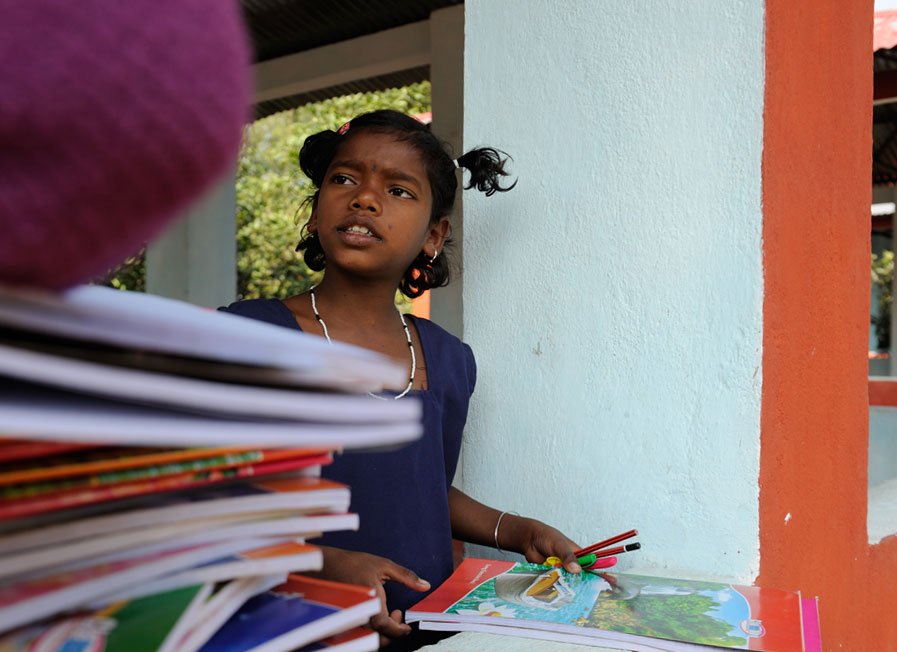 PHOTO • Joydip Mitra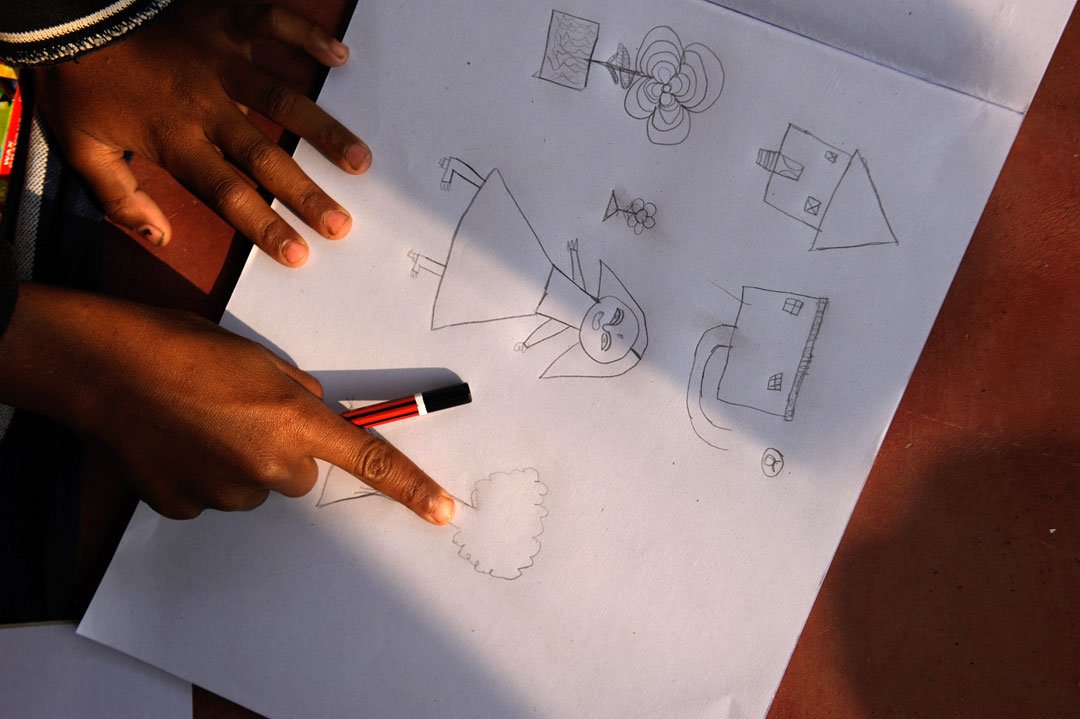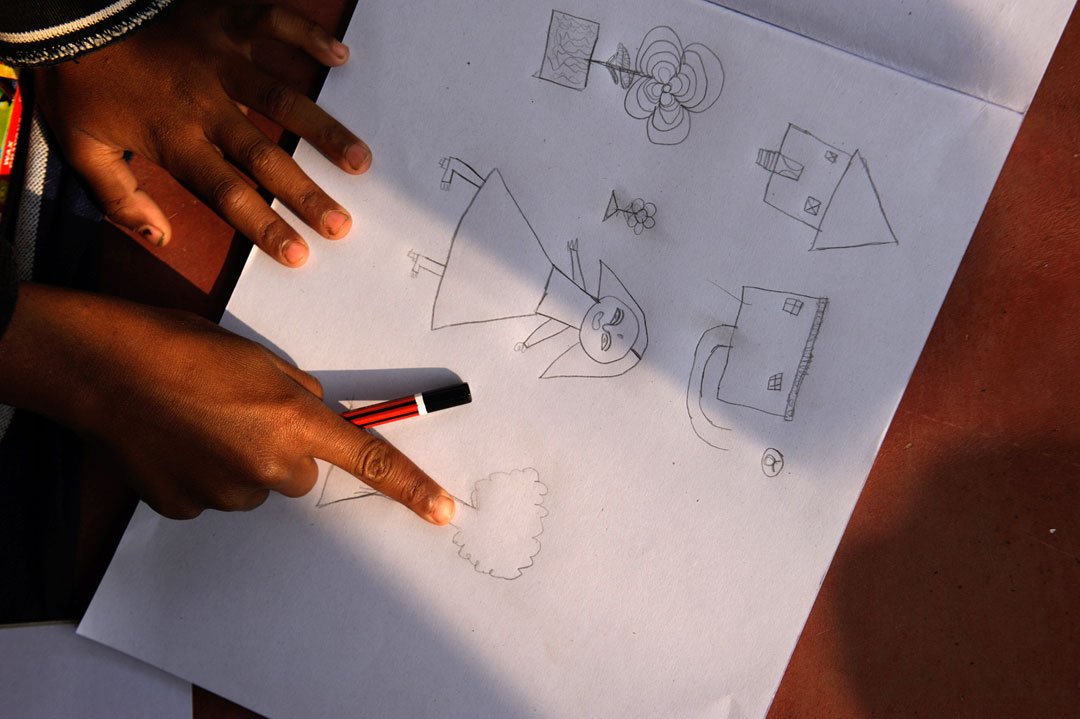 PHOTO • Joydip Mitra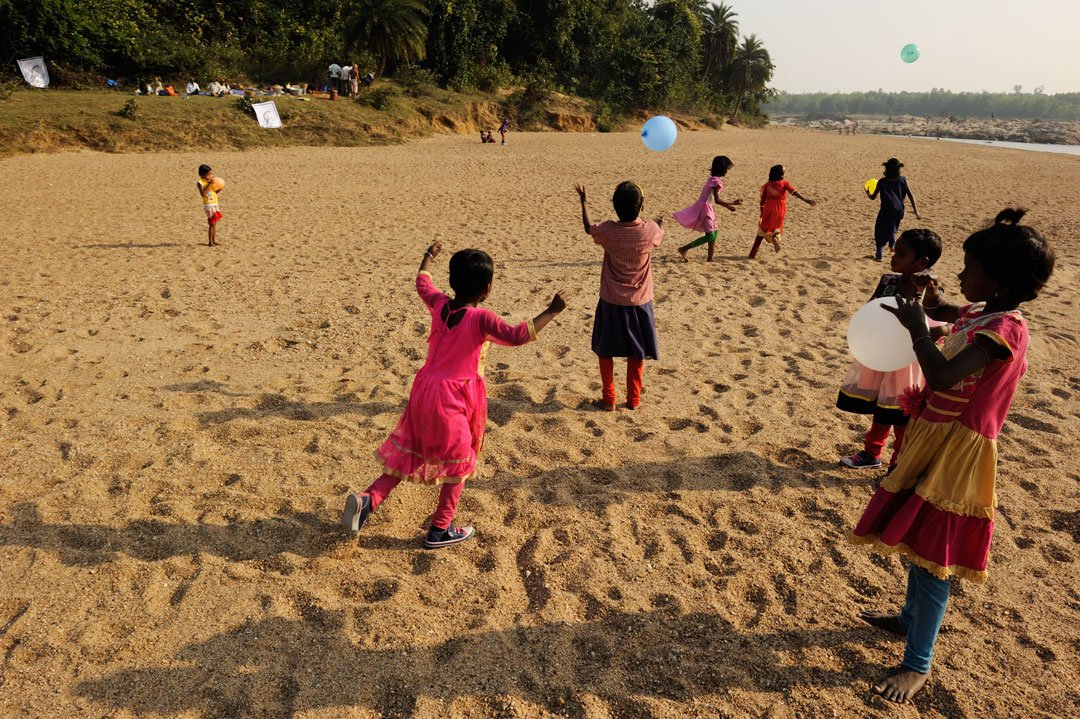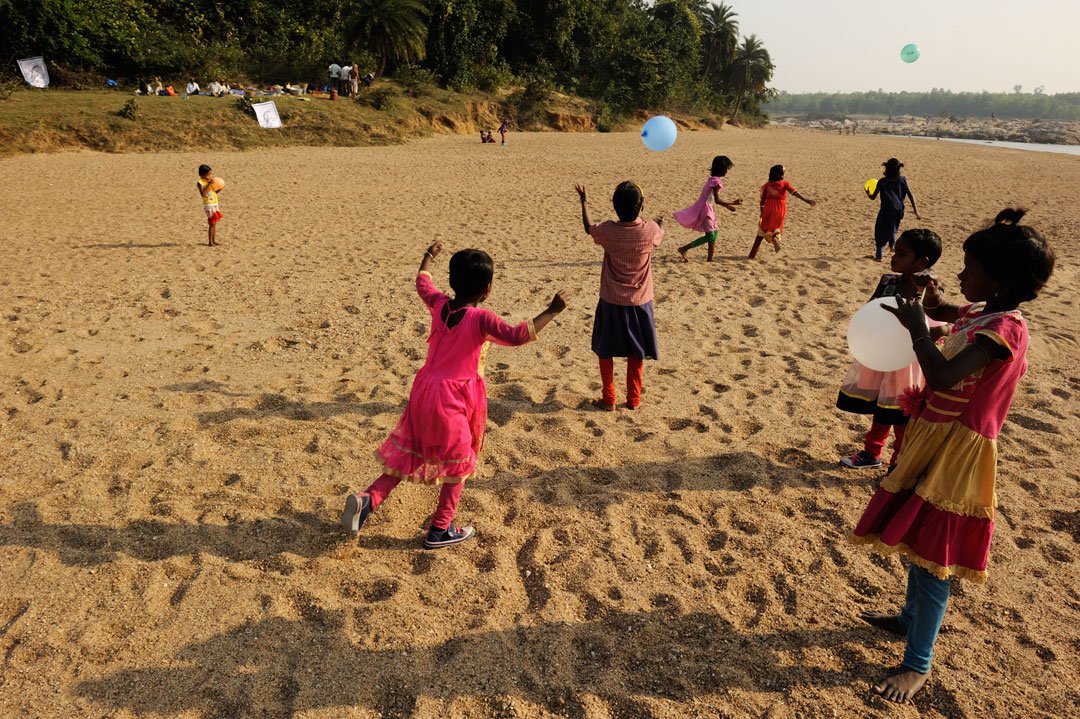 PHOTO • Joydip Mitra
Since March 2017, the author has been part of a group that helps Reba Murmu's school with pens, pencils, notebooks, drawing sheets, warm clothes, shoes and books; they also give a monthly sum to cover the children's daily tiffin. Murmu has modified two rooms in her home for visitors to stay. The author's group urges friends and relatives who have kids to visit Chachanpur and stay there, so that their children become friends with Rebadi's students and "learn about the pressures and pleasures outside their cities."