"Mind your head," cautions Mohammed Ilyas, as he and Shabbir Hussain guide me through the dwellings of Hunderman Brok. We have come to this abandoned settlement, eight kilometres uphill from Kargil market in Ladakh, by journeying across a narrow winding road that can make you dizzy with its sharp bends.
More than four centuries ago, drawn by its fertility, abundant water sources and location amid the towering Himalayas, around 30 families from two Kargil villages, Poen and Karkechu (listed as Poyan and Karkit in the Census), settled in this brok (in the Balti language the word means summer haven for cattle-grazing). The settlement was built with stone, wood, earth and husk in six steps or levels. The mountain supports and holds the weight of the whole near-contiguous structure, which blends into the rocky canvas at an elevation of 2,700 metres.
Each of the units here is intricately connected to the other, so that residents could minimise venturing out during the severe December to March winter months that bring 5 to 7 feet of snow. "The roof, doors and windows of the houses were kept small and low in the old days to retain as much heat as possible. The roof of each level has rooms with one windward wall made of knitted willow branches for ventilation and to enjoy the cool summer air," explains Ilyas as he takes us up the broken stone stairs to one of the rooftops.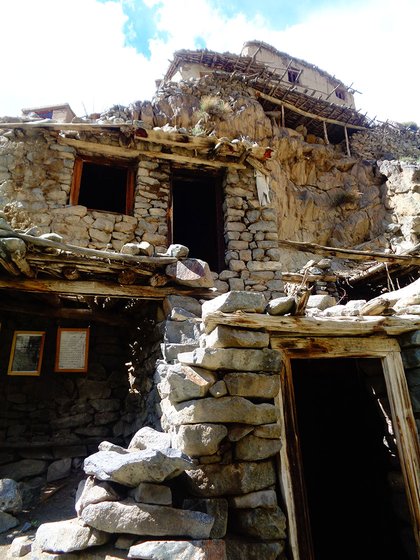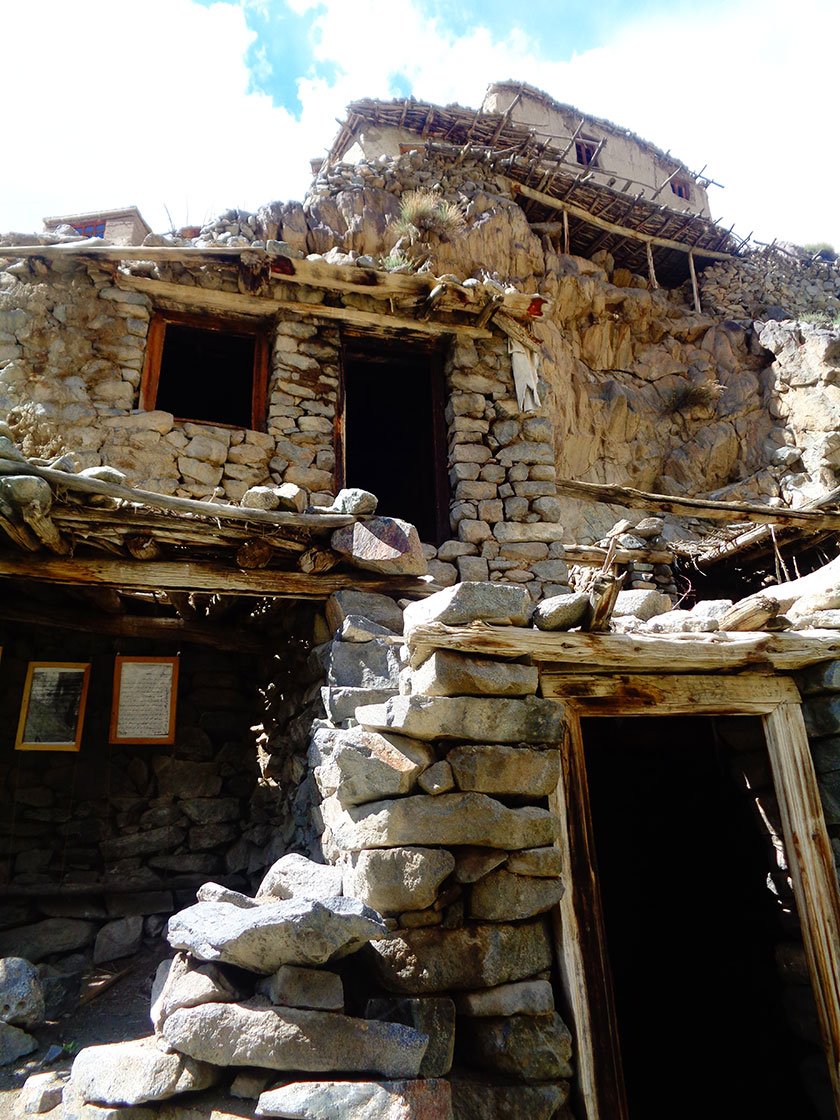 PHOTO • Stanzin Saldon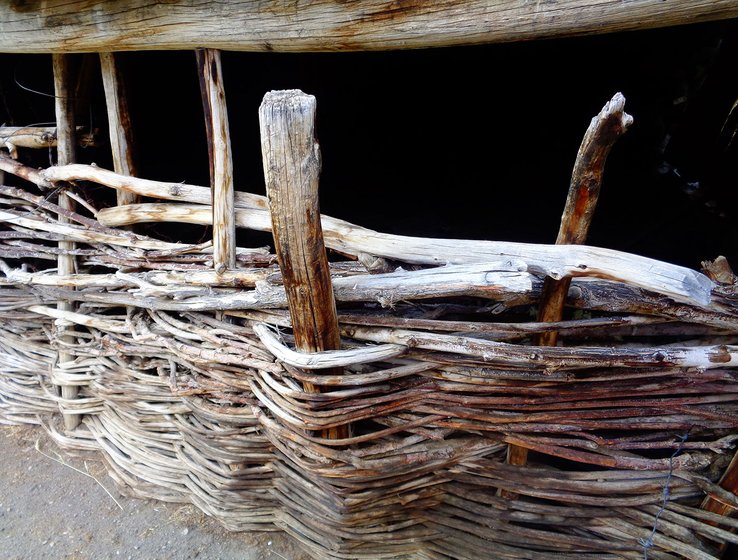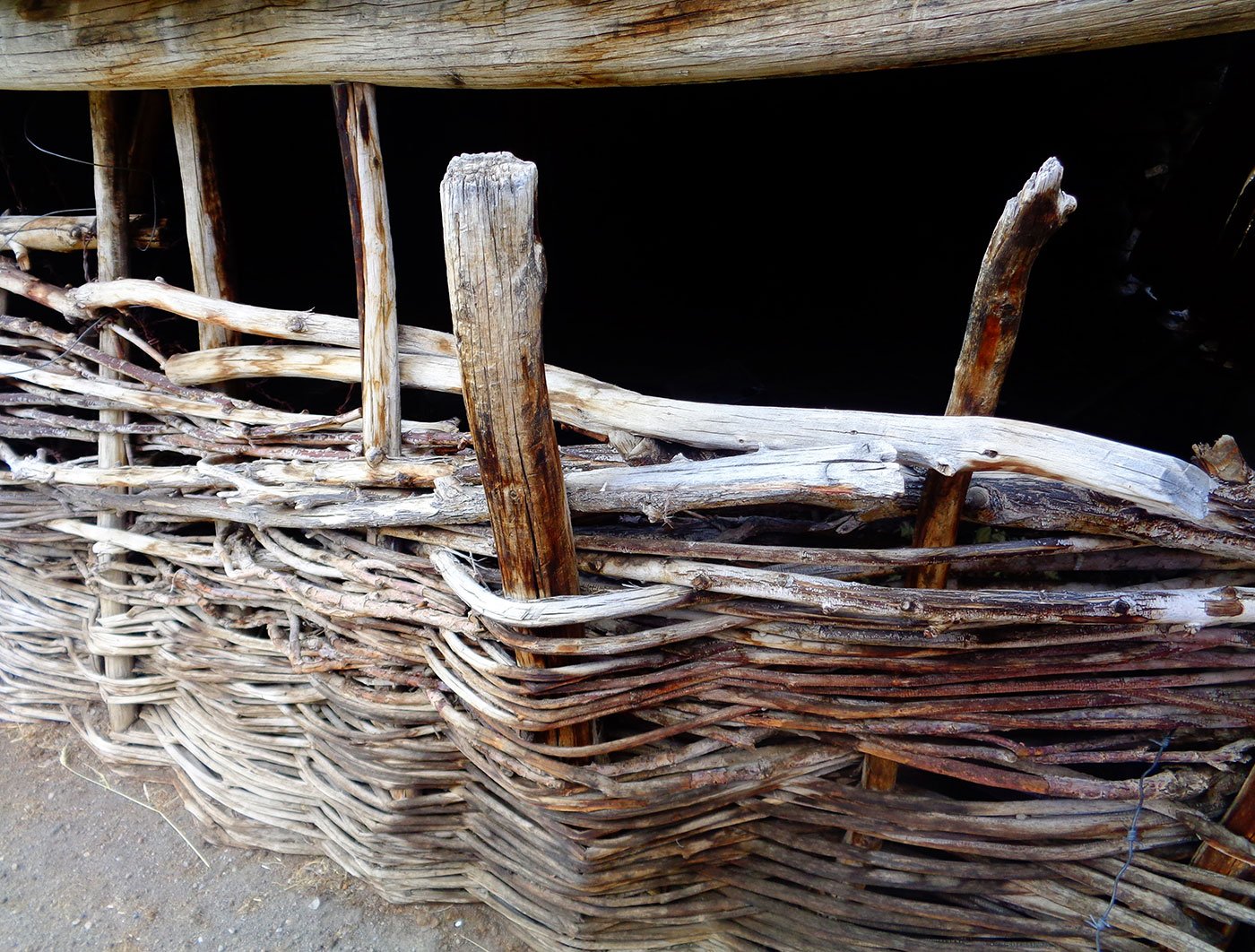 PHOTO • Stanzin Saldon
Ilyas and Shabbir, both in their early 30s, spent their childhood in this village. Ilyas now runs a small printing press in Kargil and Shabbir drives a taxi – the one that brought us here. Over the last few decades,  all but two of the families that lived in Hunderman Brok  (which, in government records, is a hamlet of Poen village)  have shifted to a higher, more spread-out area about one kilometre uphill –  first because of the India-Pakistan war of 1971, then also to accommodate growing families (a combined population of 216 according to Census 2011) and avoid the danger of avalanches in winter. The new settlement is also called Hunderman.
The brok, the old settlement, was being used as a shed and storehouse for livestock until a civil engineer from Kargil discovered its historical and cultural treasures around six years ago. He brought it to the attention of Ajaz Hussain Munshi, a prominent Kargil resident and museum curator, who convinced some residents of the new settlement of its tourism potential. Together, they began to develop Hunderman Brok as a heritage site, and created a small three-room museum housing ancient and more recent cultural artefacts. This space, now called the Museum of Memories, is part of one of the old stone structures, the low-roof ancestral home of Apo Hassan, who lives in the new settlement, where he cultivates barley and vegetables.
As we walk around the museum, seeing some movement in the brok , Mohammad Musa rushes down a slope to greet us with an 'Assalam Alaikum!' and a smile. "Do you see that foot trail over the mountain?" asks Musa, a former porter in his 50s, who now works as a labourer with the electricity department. "In my childhood, kids used to take an hour or two by foot to reach their school in Brolmo, the 'sister' village of Hunderman. That village is now in Pakistan."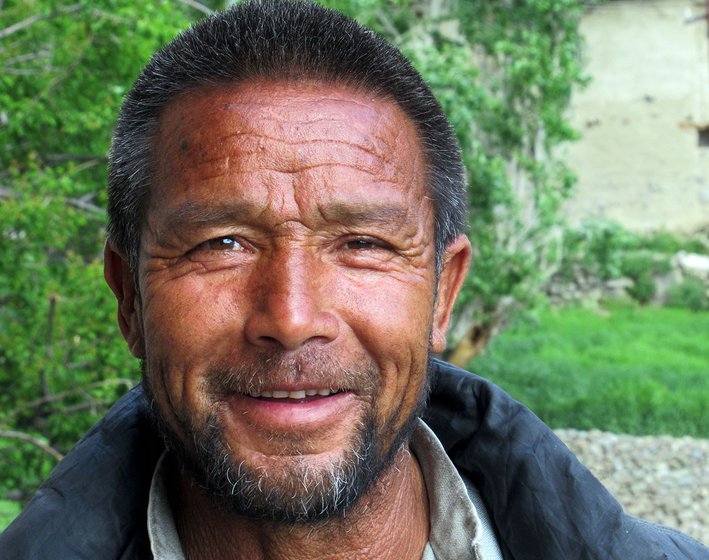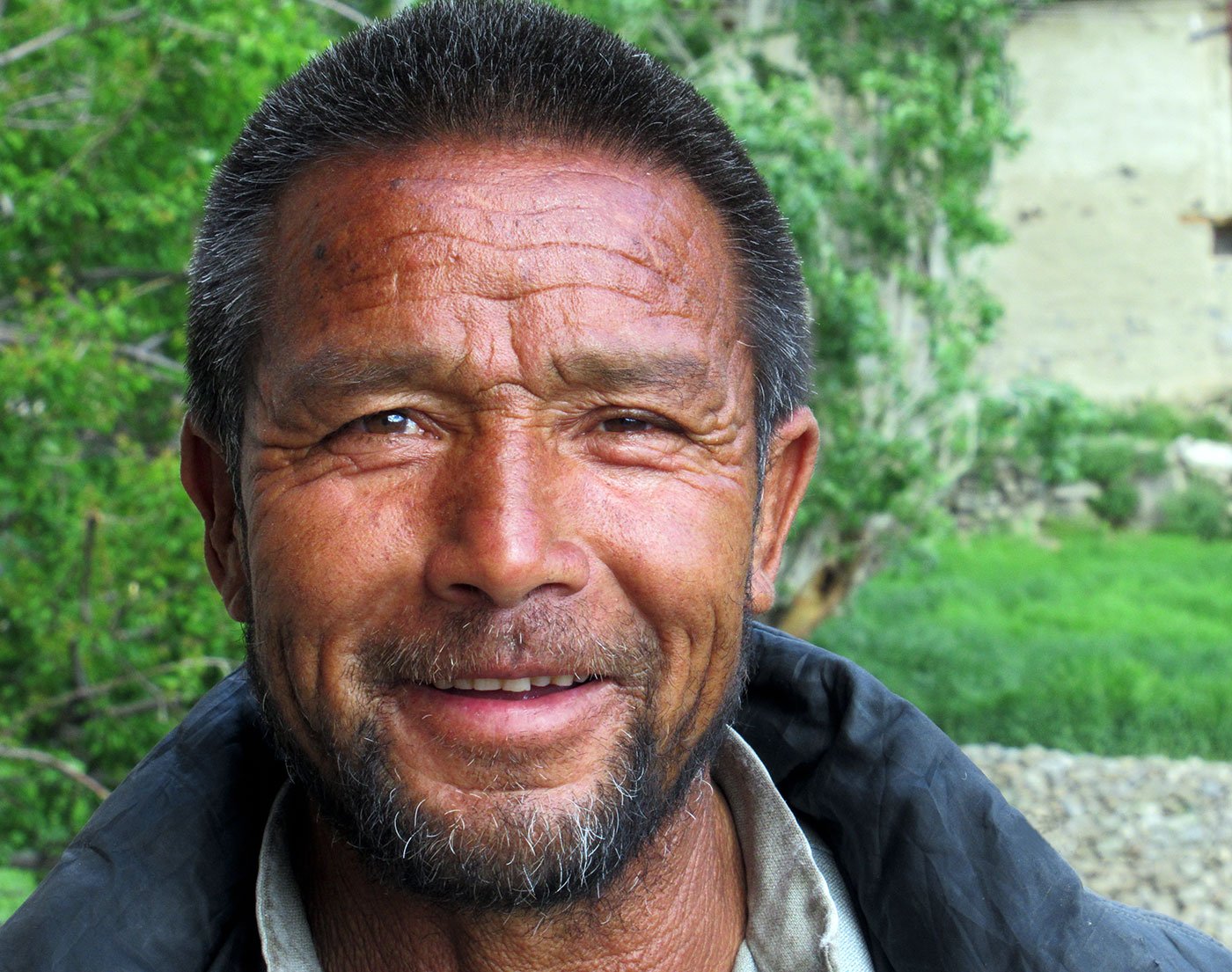 PHOTO • Sharmila Joshi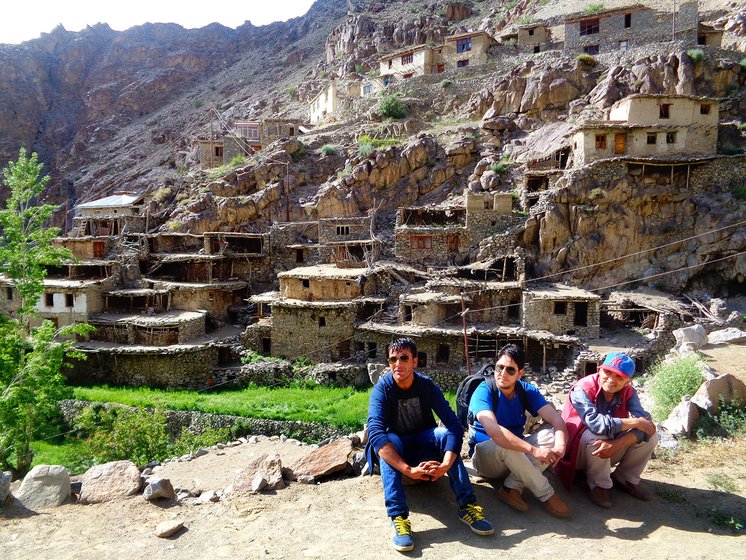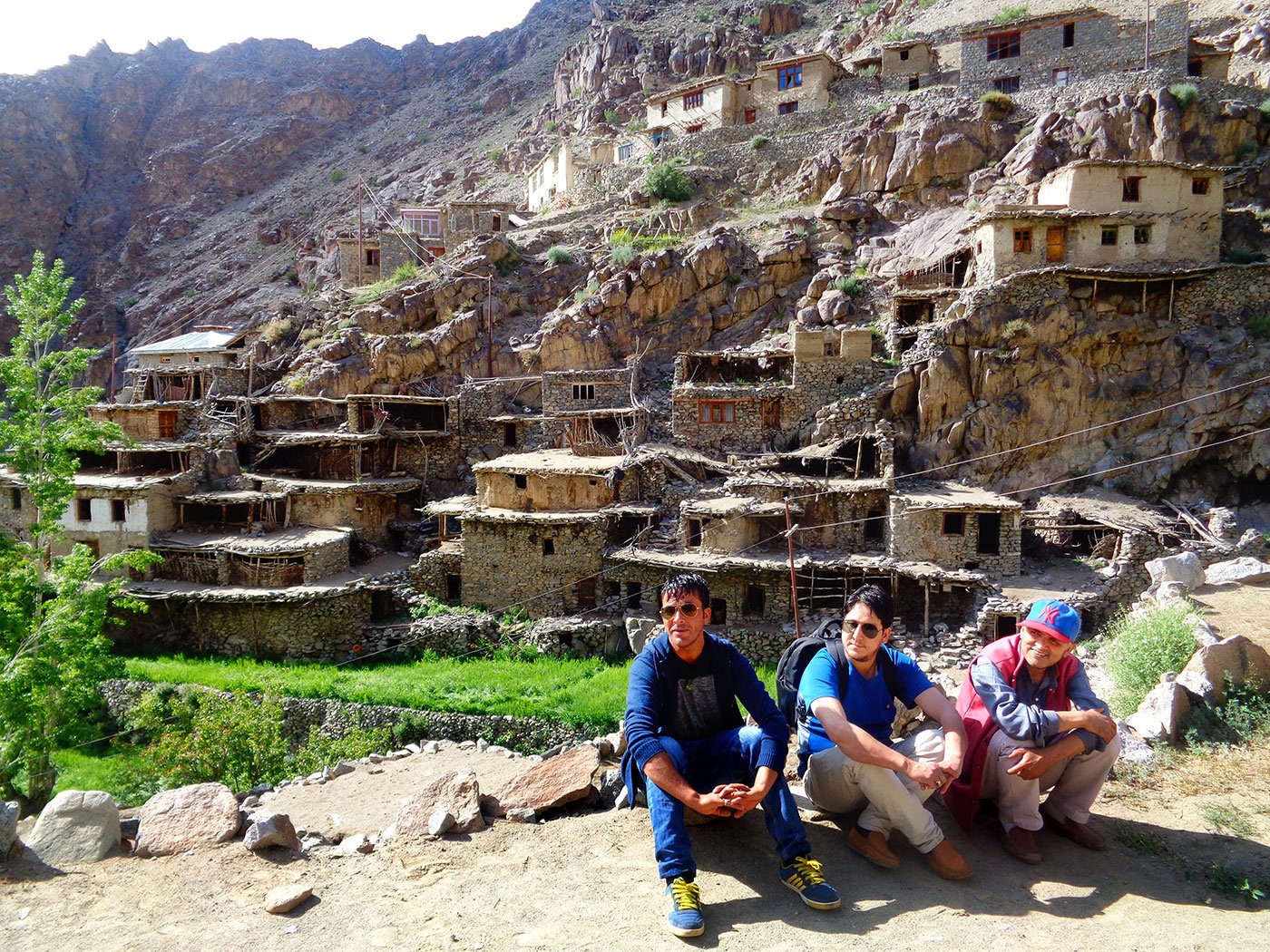 PHOTO • Stanzin Saldon
On the uphill winding road to Hunderman, at a scenic break in the high mountain ranges, parts of Brolmo can be seen across the valley, around five kilometres away. These settlements are located north of Kargil, along the Line of Control between India and Pakistan. The army is, therefore, a constant presence.
According to local narrative, like Brolmo, the Brok was originally called Hundermo; locals says it later came to be known as Hunderman as a tribute to Major Maan Bahadur of the Indian Army, whose role was crucial in pushing back Pakistan's forces from that territory in 1971. Until 1965, the area was part of Pakistan. After the India-Pakistan war of 1965, it became  'no man's land'. It was only in 1971 that Hunderman was officially declared a part of India, while Brolmo, Bilargu and Olding went to Pakistan.
"Many Muslim families from this region decided to shift to Pakistan in 1971," says Musa. "Those who could not bear the thought of leaving their homes decided to stay back." Families thus came to be divided by the borders and hostilities between two nations.
Ilyas hunts out some photographs of his cousin's wedding across the border. "Look, this is my uncle with his daughters. We could not go for his daughter's wedding. It is sad  that now it takes months to complete the formalities to visit their home, whereas it took only a day to get there from here earlier. Many other families have been similarly separated, so distant despite being so close to each other in geographical terms."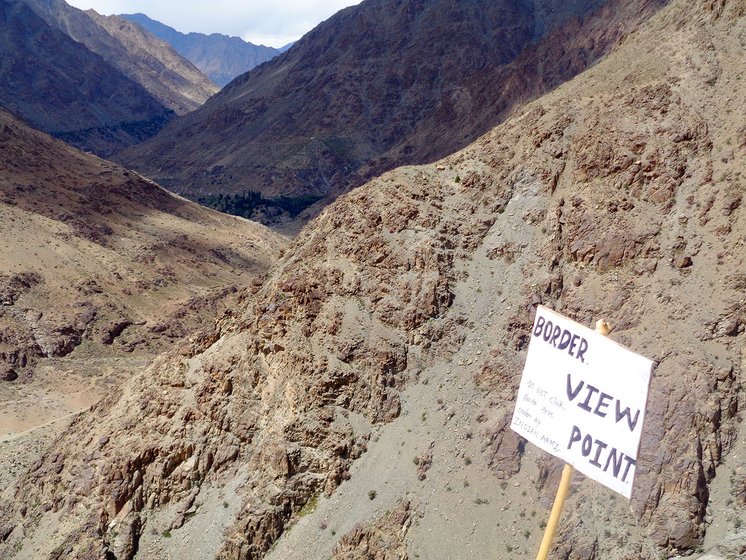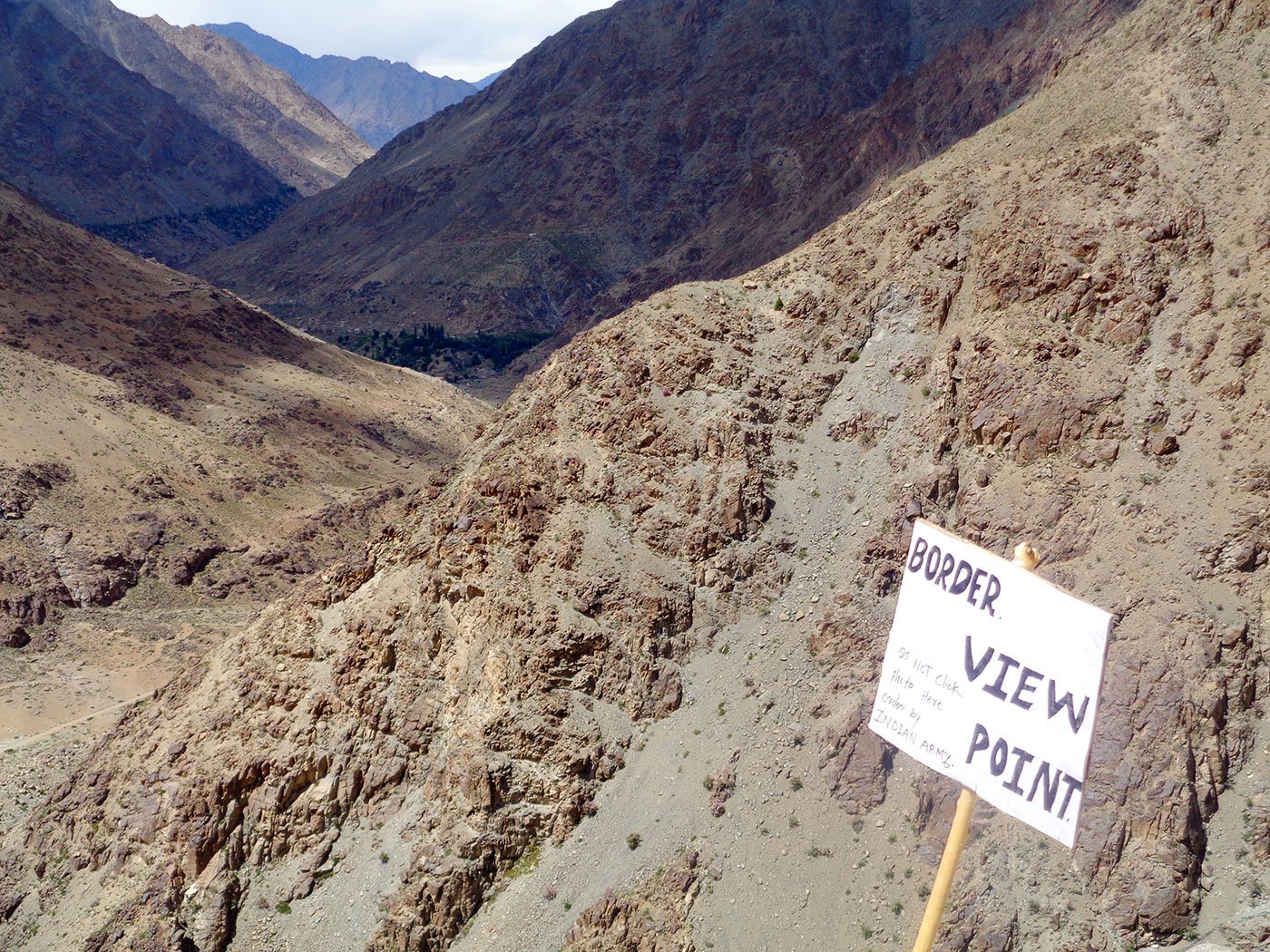 PHOTO • Stanzin Saldon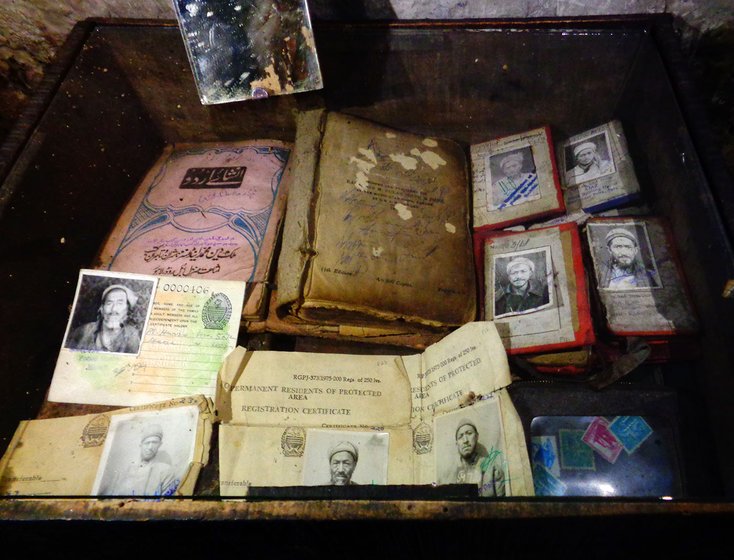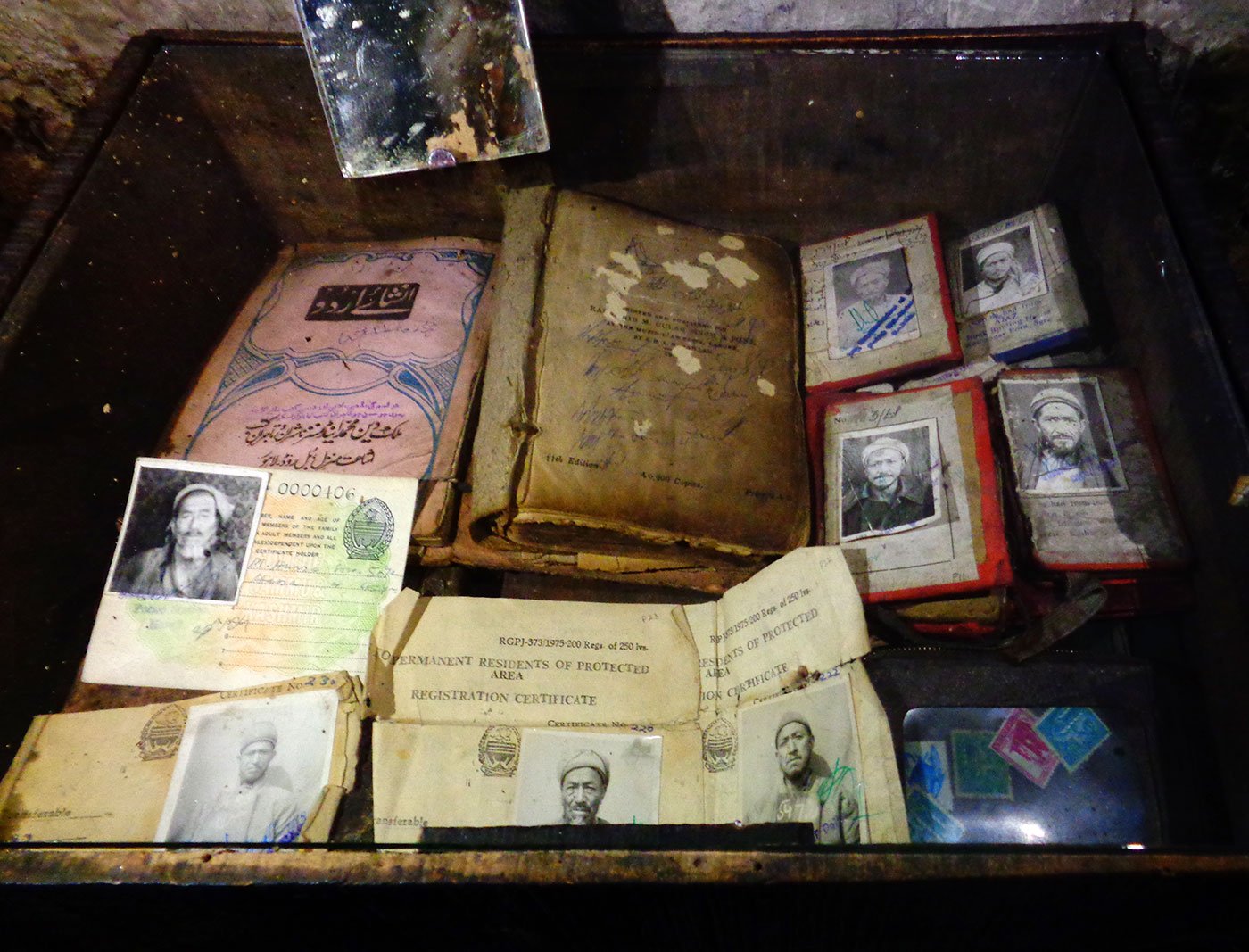 PHOTO • Stanzin Saldon
"Until six years ago, no traveller or tourist was allowed to visit Hunderman without special permission from the army," adds Ajaz Munshi, the curator from Kargil, (the Munshi Aziz Bhat Museum that he has put together in Kargil will make another story) as we bask in the sun on the Hunderman museum's doorstep. "Given the tourism potential and rich heritage of this place, however, the army was approached to allow the outside world to access this heritage site." This took a lot of time and persuasion.
Creating an environment for a restoration project at a border village to the north of Kargil – a town where tourism is a recent concept – also entailed financial and cultural hurdles. So far, the resources have come from voluntary work and individual donations. Some of the villagers were initially resistant, fearing a dilution of their cultural and religious values. "It was and still is challenging to make the people and the administration realise the value of conservation and restoration work here for tourism," says Muzammil Hussain. He runs the Roots Collective in Kargil, which works on conservation, culture and other issues, and is among those driving the Hunderman project. "They were surprised in the beginning to see people taking an interest in those old, broken homes. There was also a negative notion about influences from the outer world. But with time people are becoming more accepting, especially the young, and are supporting our efforts more."
In 2015, a group of student architects from Gujarat and Maharashtra, along with others from France and Germany, helped the villagers come up with an architectural plan for the brok 's restoration. Since then, the Museum of Memories has slowly become a storehouse of a past life. On display are cultural artefacts (from the mountainous village homes) such as ancient kitchenware, tools, clothes and traditional indoor games. There is memorabilia from the India-Pakistan wars, including personal belongings left behind by Pakistani soldiers, and photographs of villagers who have moved across the border. There are letters on display too – one, from Ilyas's uncle, asks about the family back here, and he sends his blessings to his people in India.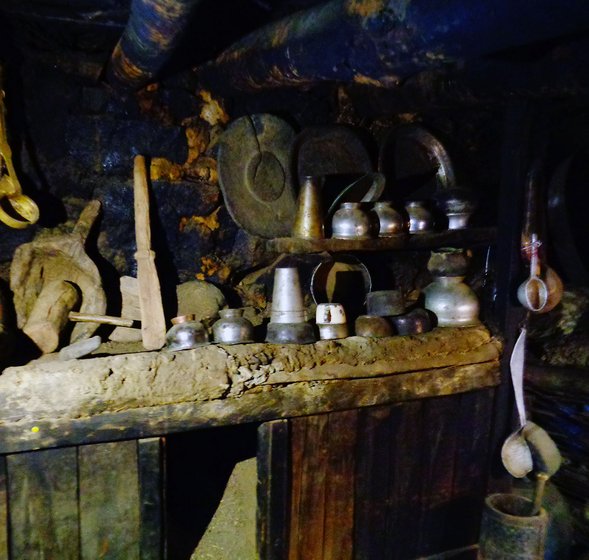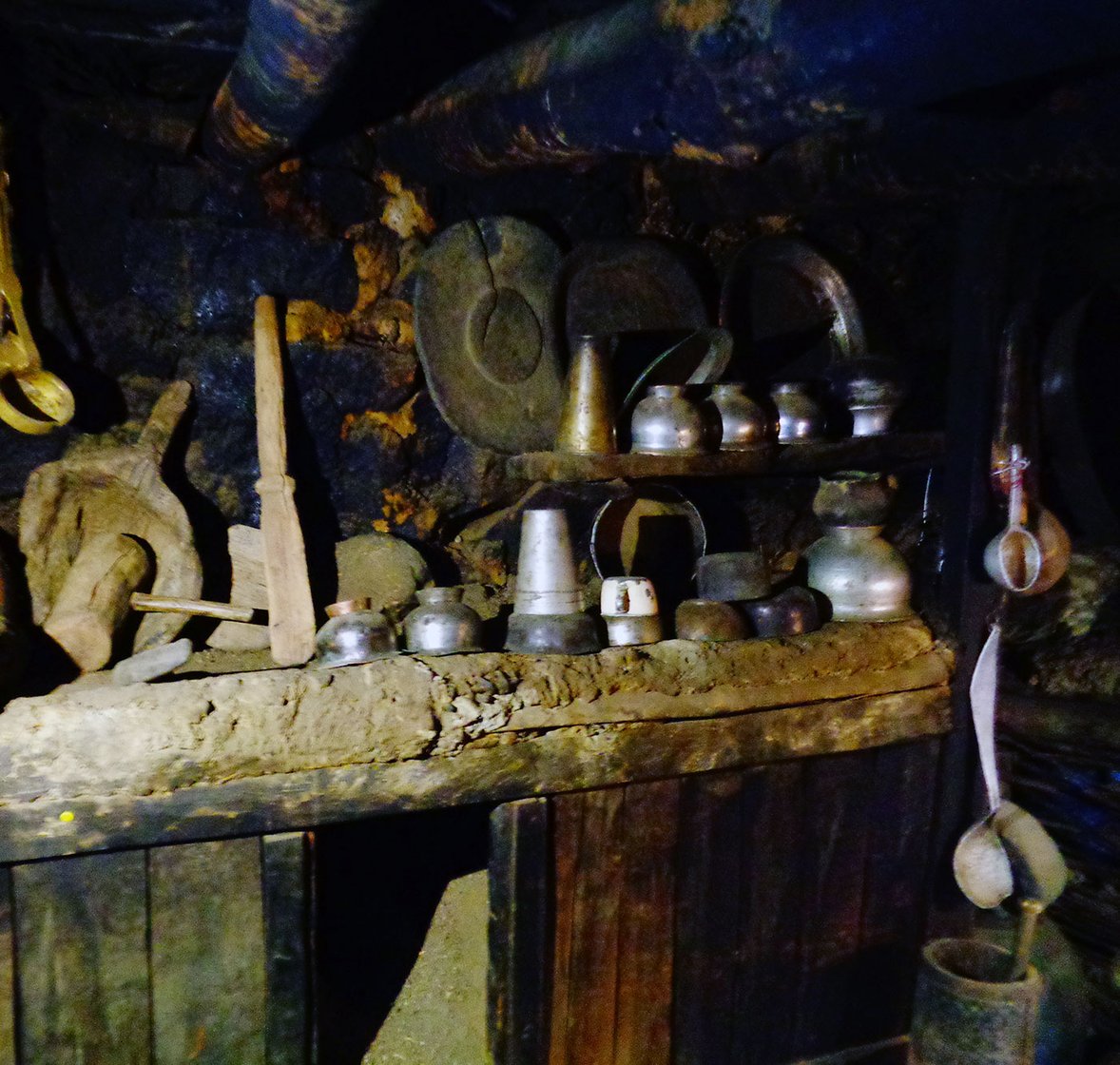 PHOTO • Stanzin Saldon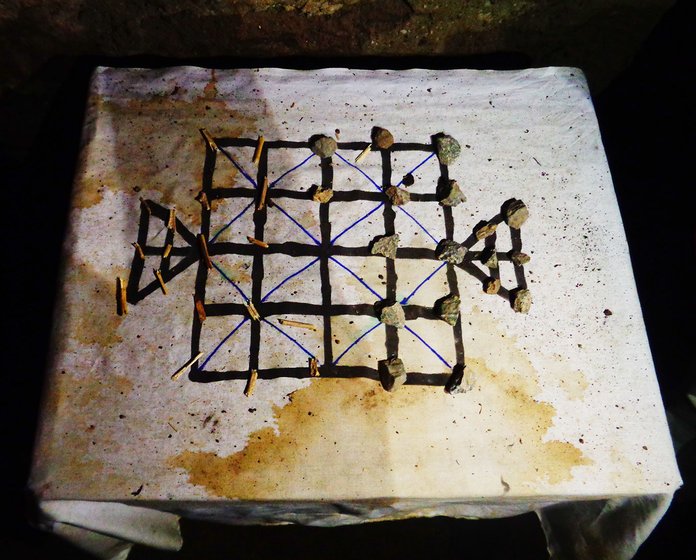 PHOTO • Stanzin Saldon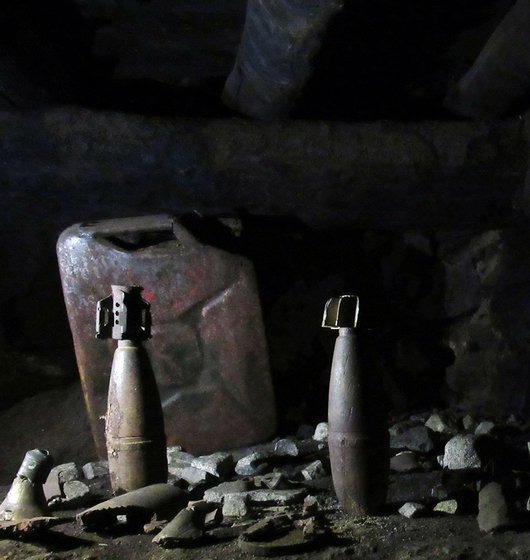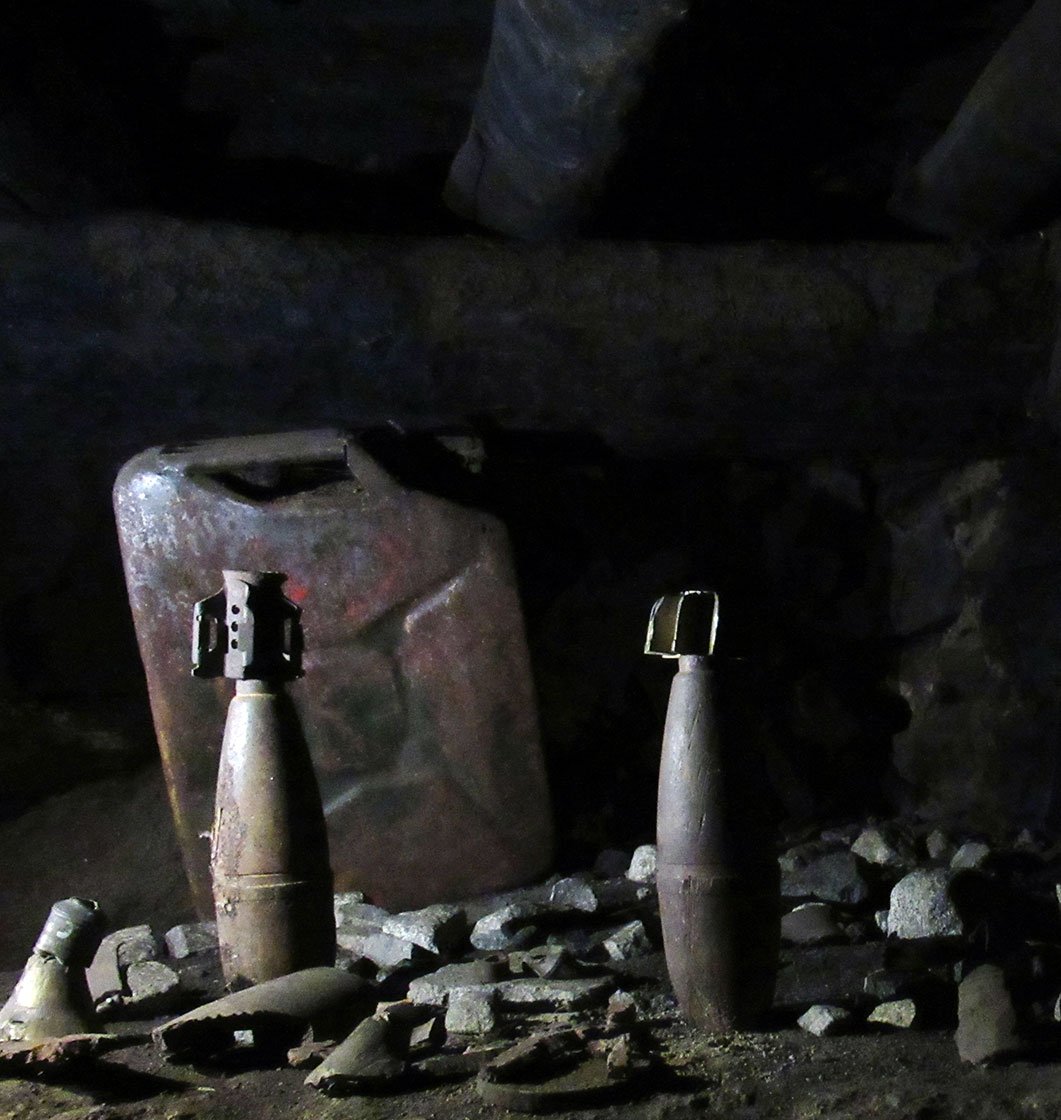 PHOTO • Stanzin Saldon
Bullets, remnant of missiles, guns and pistols are here too, the artefacts of the wars between India and Pakistan. "I've lived through those wars, spending almost 30 years in this settlement," Musa says. "My father, like most of the men of our settlement, worked as a porter for the Pakistani army, while I and most of the men my age have been porters for the Indian army. All kinds of supplies [food, ammunition, medicines, and numerous other items] have been taken up the mountains on the back of my donkey.  This museum holds a lot of memories which should be conserved for people to connect with the past. I would love others visit and explore the story of Hunderman and its people."
The curators of the museum have chalked out various further plans.  "We are looking forward to creating reading spaces, meditation rooms, and a restaurant serving Ladakhi delicacies alongside the museum," says Ajaz Munshi, "but we have not succeeded in finding support for this yet."
The economy of the village is slowly changing, however. With the area opened up to visitors, new employment avenues are emerging, apart from farming, livestock and transportation. Small shops where villagers sell local products and refreshments are cropping up. Shabbir, who has accompanied us all this while, says, "It's been nine years since I'm driving a taxi and the number of visitors to Hunderman is increasing. During the peak summer season I make at least three trips a day to ferry visitors [locals, Indians, foreign] to Brok from Kargil market, and I am not the only one."
Along with the hope that the family histories and memories of Hunderman Brok can now be shared with the world beyond Kargil, the residents remain concerned that if not adequately conserved, all this could be lost to history forever. "We need to work quickly. The more summers wasted before the rest of the restoration work begins, the more damage the winters will bring," Ilyas says. And, after decades of being in the crossfire between India and Pakistan, he, like the villages other residents, want peace: "We don't want any more wars. We want peace to prevail in order to make this dream of ours – the heritage site – a reality."