Kodanda Ramireddy was no ordinary farmer. At 26, he had an MBA degree and wanted to change the farming techniques and methods used in his village.
His family jointly owned around 20 acres in Rayampalli village in Andhra Pradesh's Anantapur district. They had taken several loans – an agricultural loan, an educational loan from a bank and other loans from private moneylenders.
His parents had mortgaged the family's land, and Ramireddy was in the process of retrieving it from the private moneylenders. He needed to pay off the money his family owed the bank. Only then could he sell two acres of their land and repay those loans owed to moneylenders.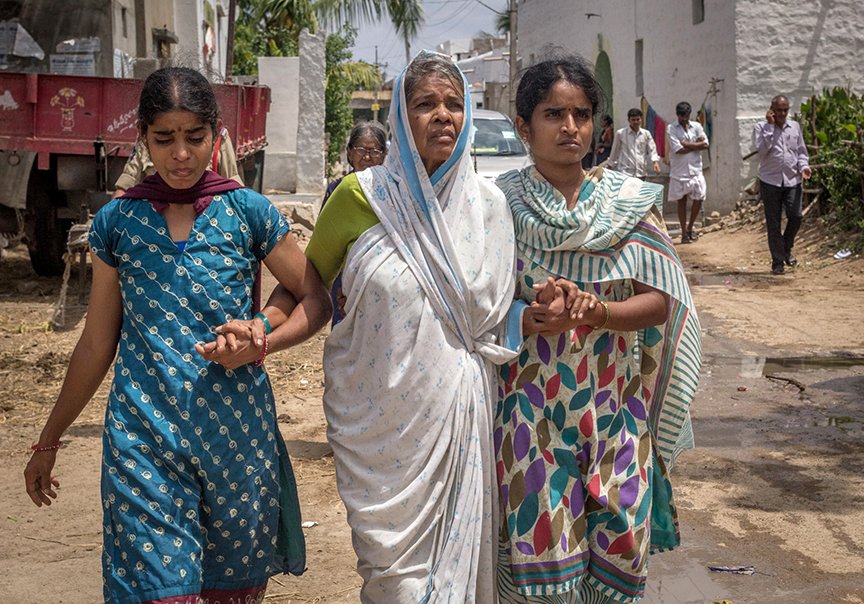 PHOTO • Rahul M.
While trying to save his land, there were bank procedures to follow and other loans to be repaid, which he had done. But the pressure exerted by bank officials took a toll. In exasperation and pain, on July 2, 2015, Ramireddy drank poison on the bank's premises.
"All that the boy wanted was his mother's passbook (and accompanying land documents). That would have enabled him to sell a part of the land and get it released from mortgage," a friend of Ramireddy said. "But the bank manager refused to give the passbook to him for two weeks."
For many days, Ramireddy kept going to Syndicate Bank in Uravakonda town in Anantapur. His daily visits to the bank had made him a familiar face there, and many knew about his problem. All he wanted was the passbook, so that he could get his land back and get started on the natural farming methods he had learnt, without the use of pesticides and fertilisers. He was eager to move ahead.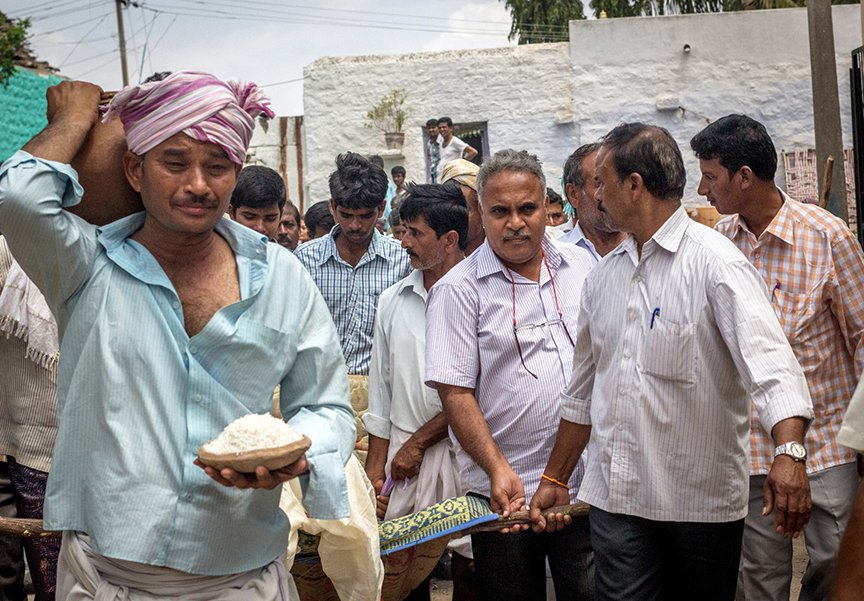 PHOTO • Rahul M.
"The private moneylenders would have grabbed our land in 3-6 months," Ramireddy's brother Srinvasareddy said. "We thought we will get the passbook back, sell two acres, and pay the moneylenders."

So Ramireddy repaid his mother's bank loan on June 19 and was hoping to get his documents back to move ahead with the procedures. The bank branch, known for its toughness in extracting outstandings, wouldn't let go of the passbook till the family repaid another borrowing – an education loan.

"My father gave the surety for the education loan for our sister and he is no more," Srinvasareddy said. "But the bank can't deny us the passbook on the grounds that we have not yet paid back the education loan. It was for education. There are at least 50 families with an unpaid education loan in our village, who do have their passbooks."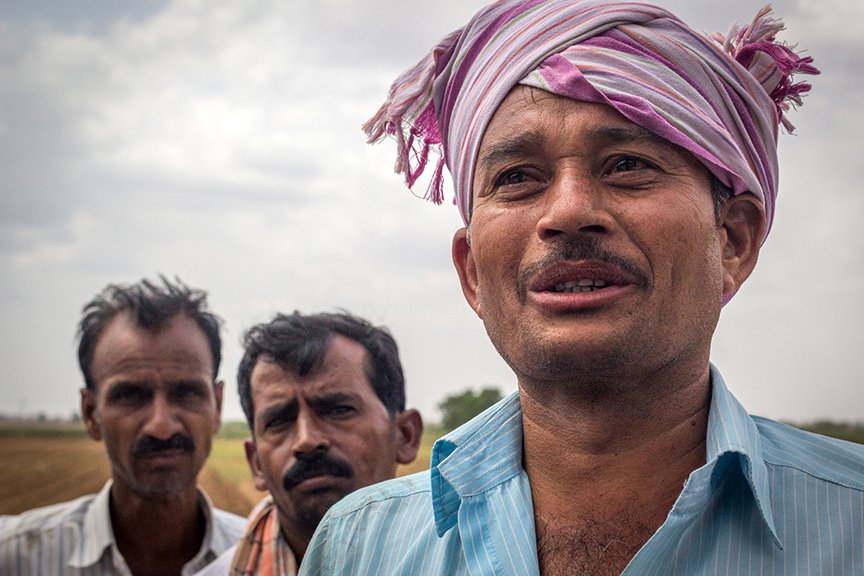 PHOTO • Rahul M.
Ramireddy went to the bank and kept requesting the manager for the passbook. "Last week, at the bank manager's urging, the police took Ramireddy to the station. They even beat him up," Ramireddy's uncle Nagireddy said. "He had a good education and he had committed no crime. When the police sided with the manager, he was very angry and ashamed."
But Ramireddy still didn't lose hope. On the day of his death, he called his uncle around 8.30 a.m. and said: "I have spoken to a minister's personal assistant. They will give us the documents back, and everything is going to be fine."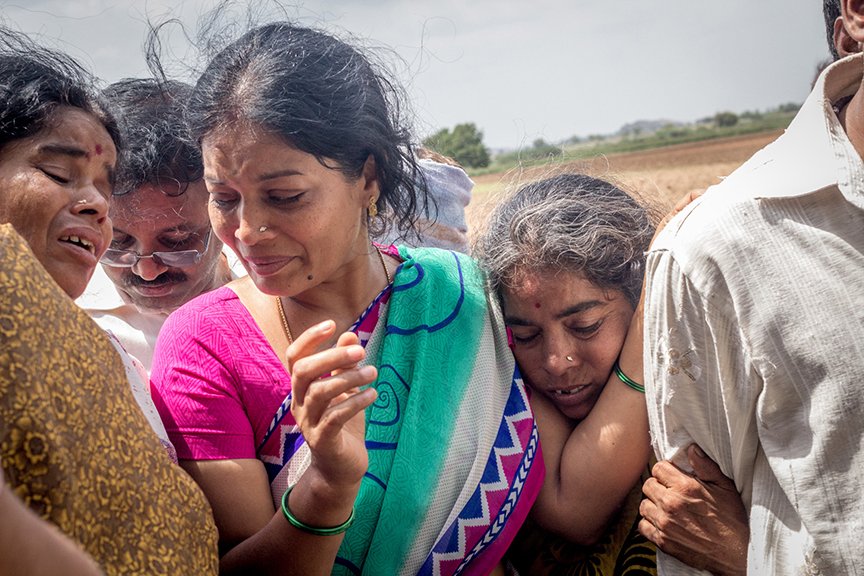 PHOTO • Rahul M.
"I never thought for a second that he was going to take his life away," the young man's uncle said.
On July 2, Ramireddy went to the bank as usual and once again requested the manager to return his passbook and papers. Yet again, he was turned down. Ramireddy returned to the bank around 1 p.m. with a bottle of monochrotophos (a pesticide). He told the manager that he was going to take his life if he didn't get the documents back.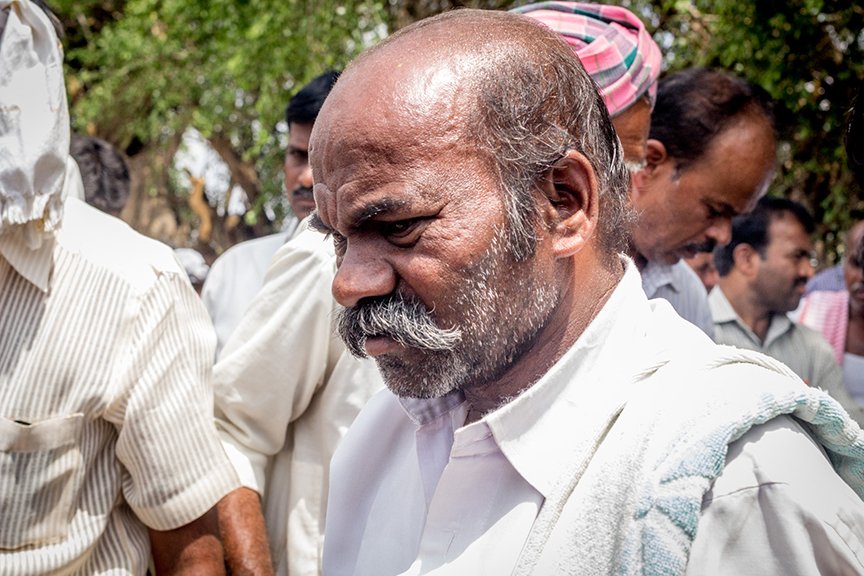 PHOTO • Rahul M.
"He sat in the waiting area and drank the monochrotophos," said K. Anand Rao, an Uravakonda-based journalist with the Telugu daily Vaartha . "Although the bank was crowded, people did not notice Ramireddy for at least 20 minutes after he drank the poison. And when they finally took him to the hospital, the doctors couldn't save his life."

There was a suicide note in Ramireddy's pocket. It read: "Shivashankar sir has become a puppet in the hands of political lords and rich lords and he is wilfully agonising me. Syndicate Bank manager is responsible for my death. On Friday evening he made the police beat me up. Yours, Kodanda Ramireddy, a farmer's son."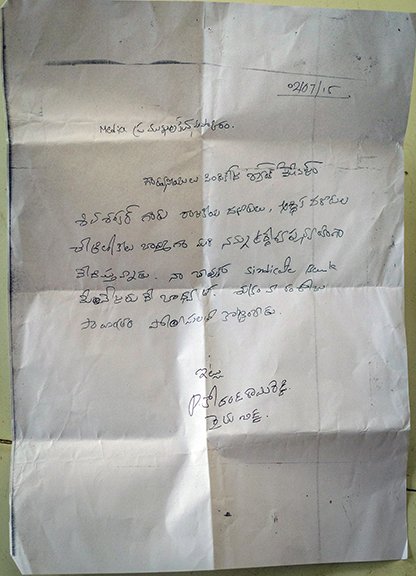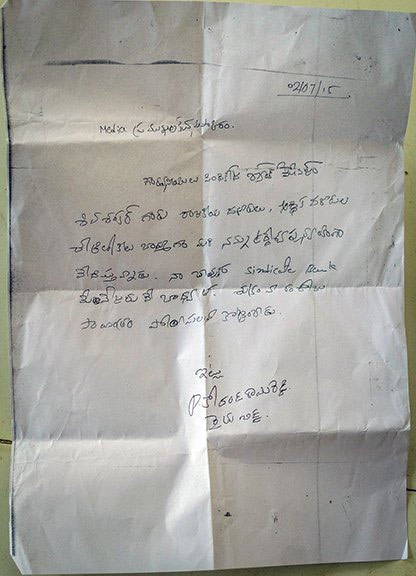 PHOTO • Rahul M.
Ramireddy was a hot-headed idealist. He would read something in a newspaper and go in pursuit of it. He was enthusiastic and went to Vishakhapatnam to learn about Palekar's zero-budget farming . He went to Karnataka to learn about solar electricity.

And his family was supportive of his endeavours. "I was proud of him and we let him take the money to do these things," Srinvasareddy said, breaking into tears. "Oh my brother! He wanted to better farmers' lives. Instead he has gone into the soil and will never come back."
And this is how a young entrepreneur farmer, aspiring big, got caught in financial tangles and gave up. His skills and dreams are forever lost.


PHOTO • Rahul M.