"I haven't eaten anything since morning," said 50-year-old Kundabai Gangude, a farmer from Ahiwantwadi village in Dindori taluka of Nashik district. It was around 1:30 p.m. "I will only eat once my villagers reach here."
Kundabai was cooking rice for 50 farmers, along with several other women and men who had come ahead of their taluka contingents to prepare food for the farmers embarking on the protest march last week. Nearby, Gangubai Bhavar ( in the cover photo on top ), who had came from Sonjamb village in Dindori taluka of Nashik, was cooking brinjal and potato. "The farmers from our taluka have together brought grains, flour, and vegetables," she said.
A kilometre from Vilholi village in Nashik taluka , the farmers had halted for lunch around 2:30 p.m. on February 21, after walking for 11 kilometres from Nashik. They had reached Nashik from their villages on February 20. (Late at night on February 21, the All India Kisan Sabha, the organiser of the march, called off the protest after protracted talks with government representatives, and after the government gave a written commitment that it will meet all the demands of the farmers).
Even during the Long March of 2018 from Nashik to Mumbai, Kundabai, who is from the Mahadev Koli community, a Scheduled Tribe, had cooked food for the people of her village.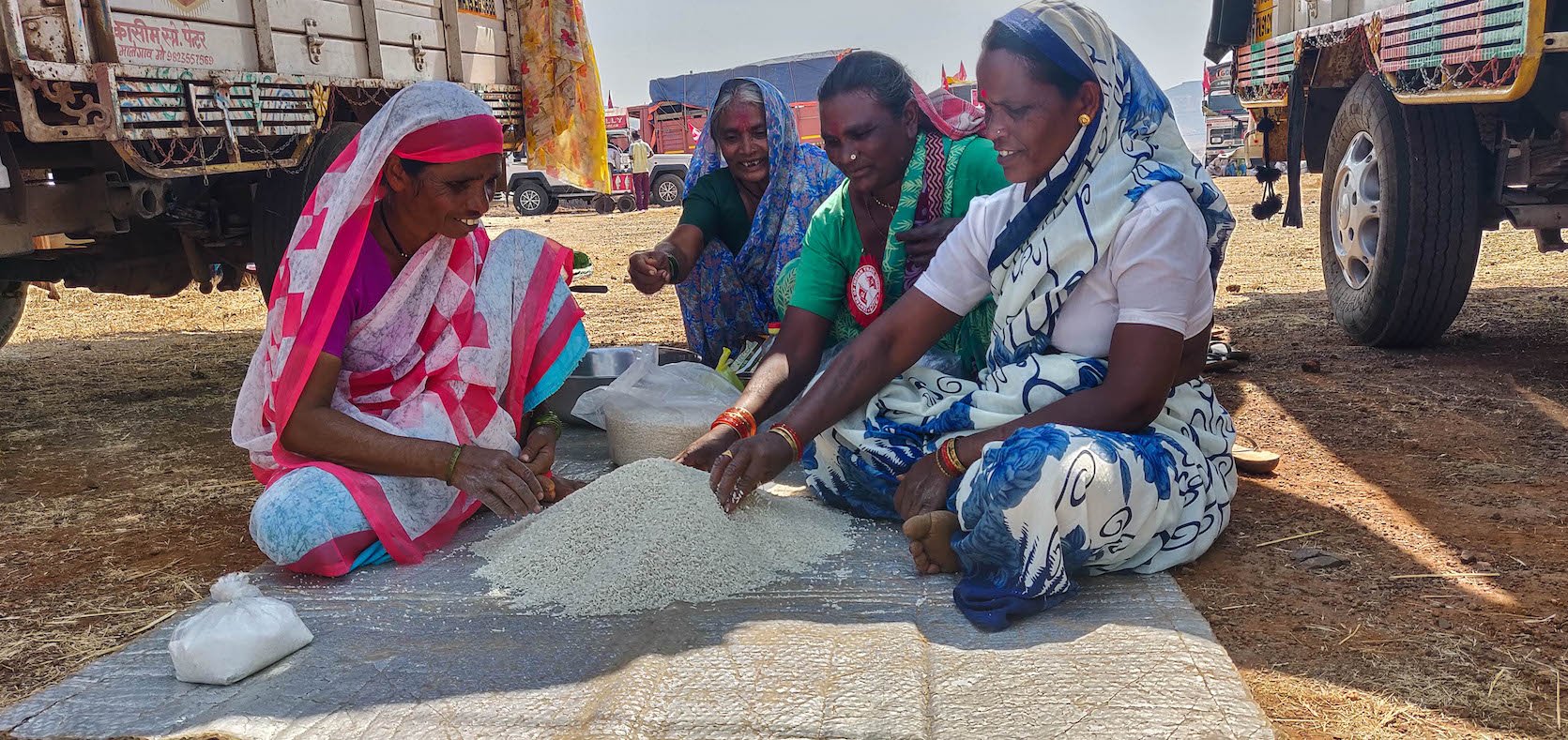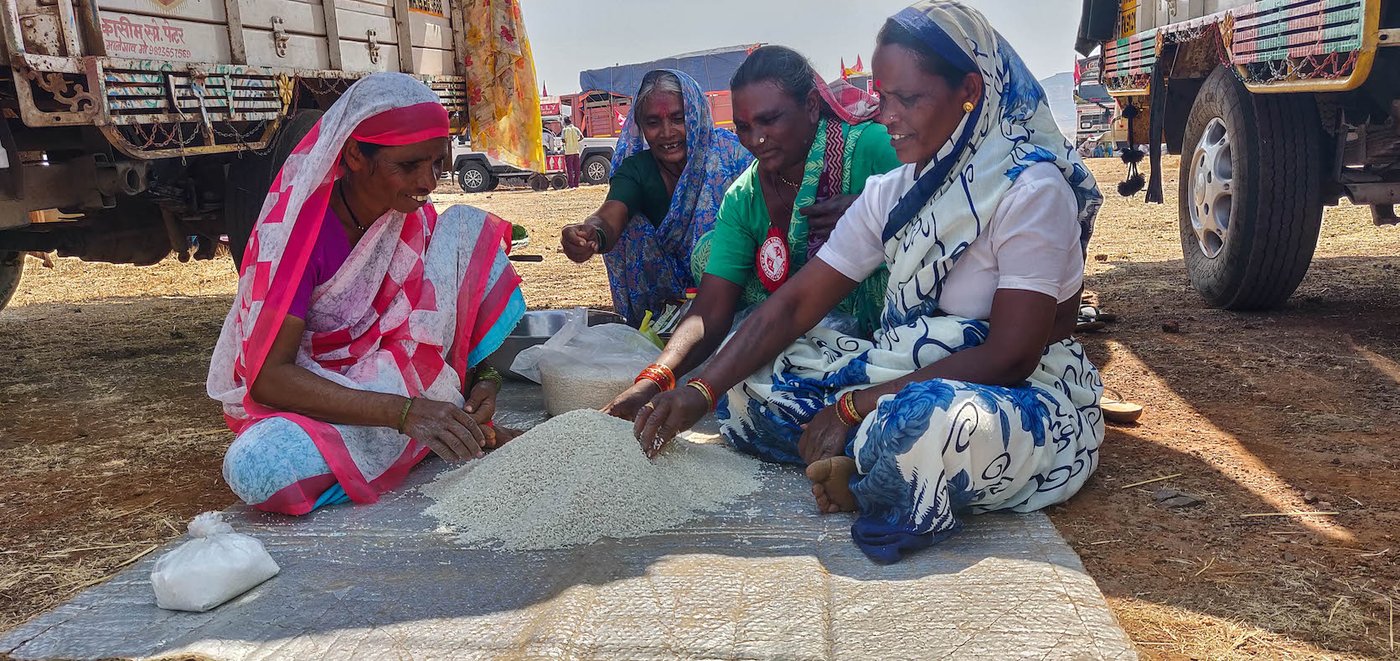 PHOTO • Sanket Jain
This time too, the farmers had collectively pooled in grains in their villages and brought the supplies in tempos and other vehicles. Just like the previous Long March, they had divided the tasks among themselves. Some were cleaning the grains, others were making dough for bhakri, some were doing the cooking or washing utensils.
Among them was Pandurang Pawar, from Nirgude Karanjali village in Peint taluka of Nashik district. For nearly 90 minutes, he laboriously chopped a 15-kilo log for firewood. Pandurag is an agricultural labourer, and earns around Rs. 200 as daily wages for a 10-hour work day. He belongs to the Kokna community, a Scheduled Tribe.
When I asked him why he had come again for a march, he said, "The government didn't fulfil any of its promises. We don't get ration. We don't have any agricultural land. What will we do?" He added that if this time too, if the government does not fulfil its promises, he is ready for a third march, where "we will bring the entire family including children and farm animals. We won't stop now…"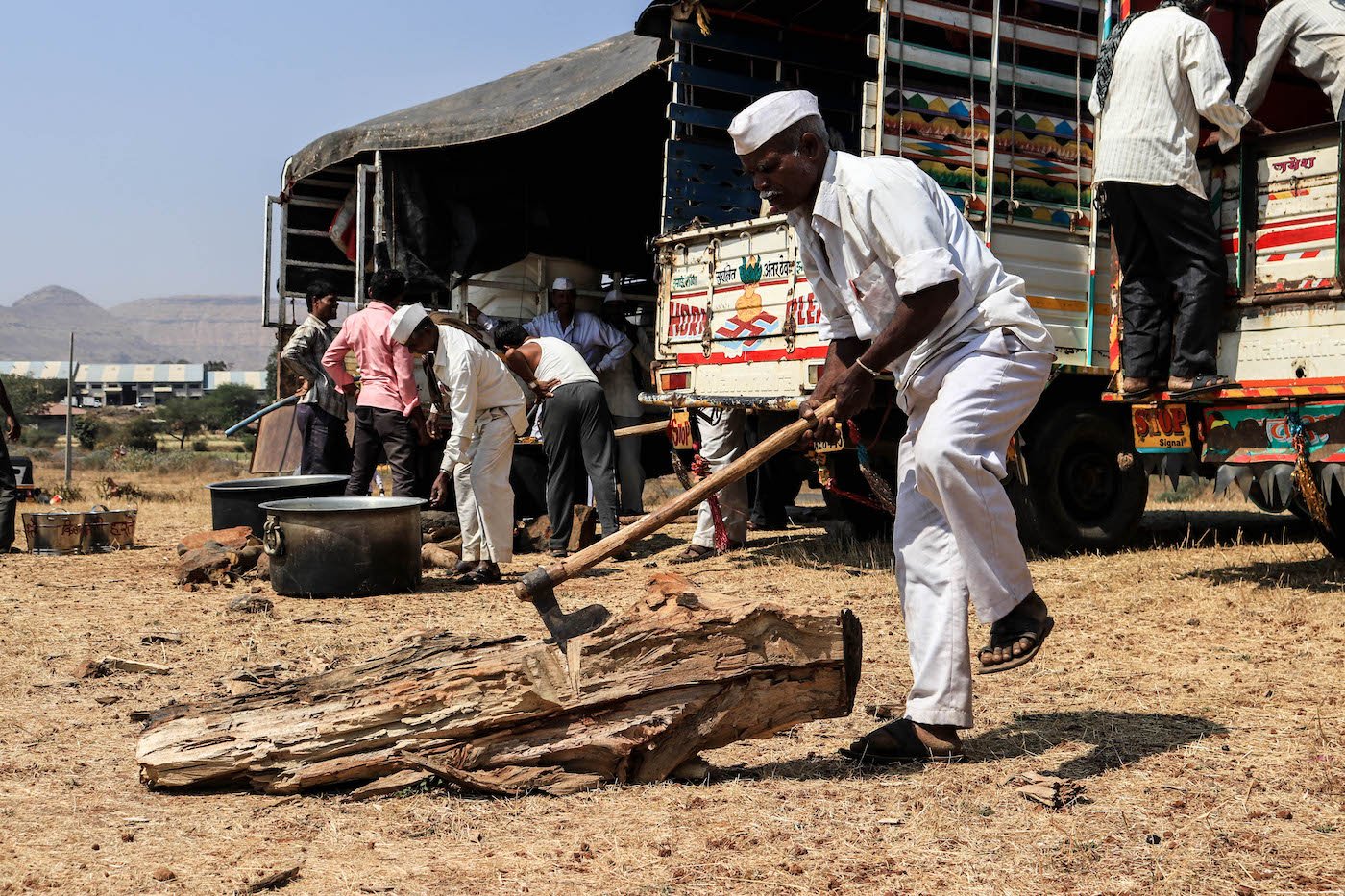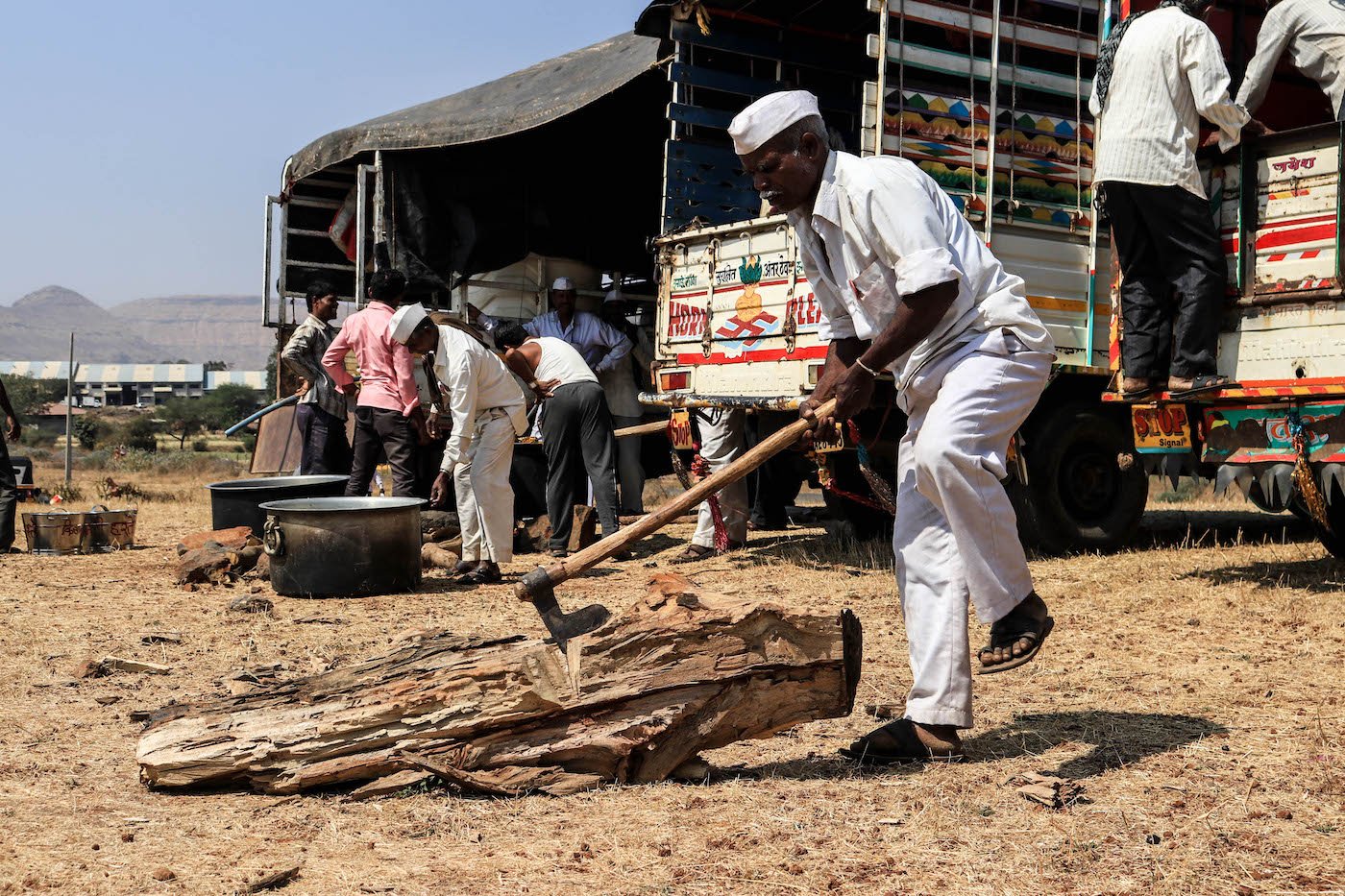 PHOTO • Sanket Jain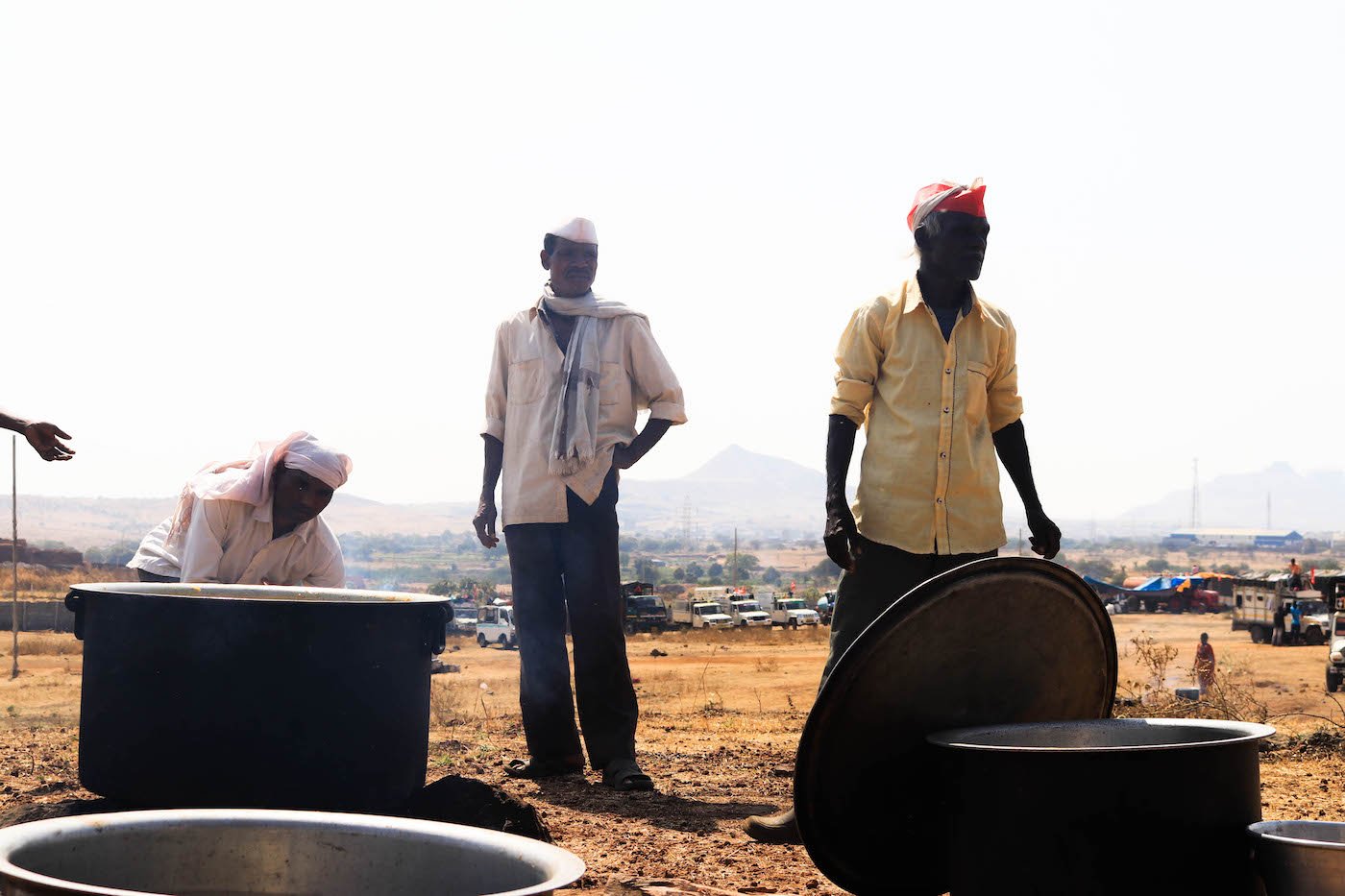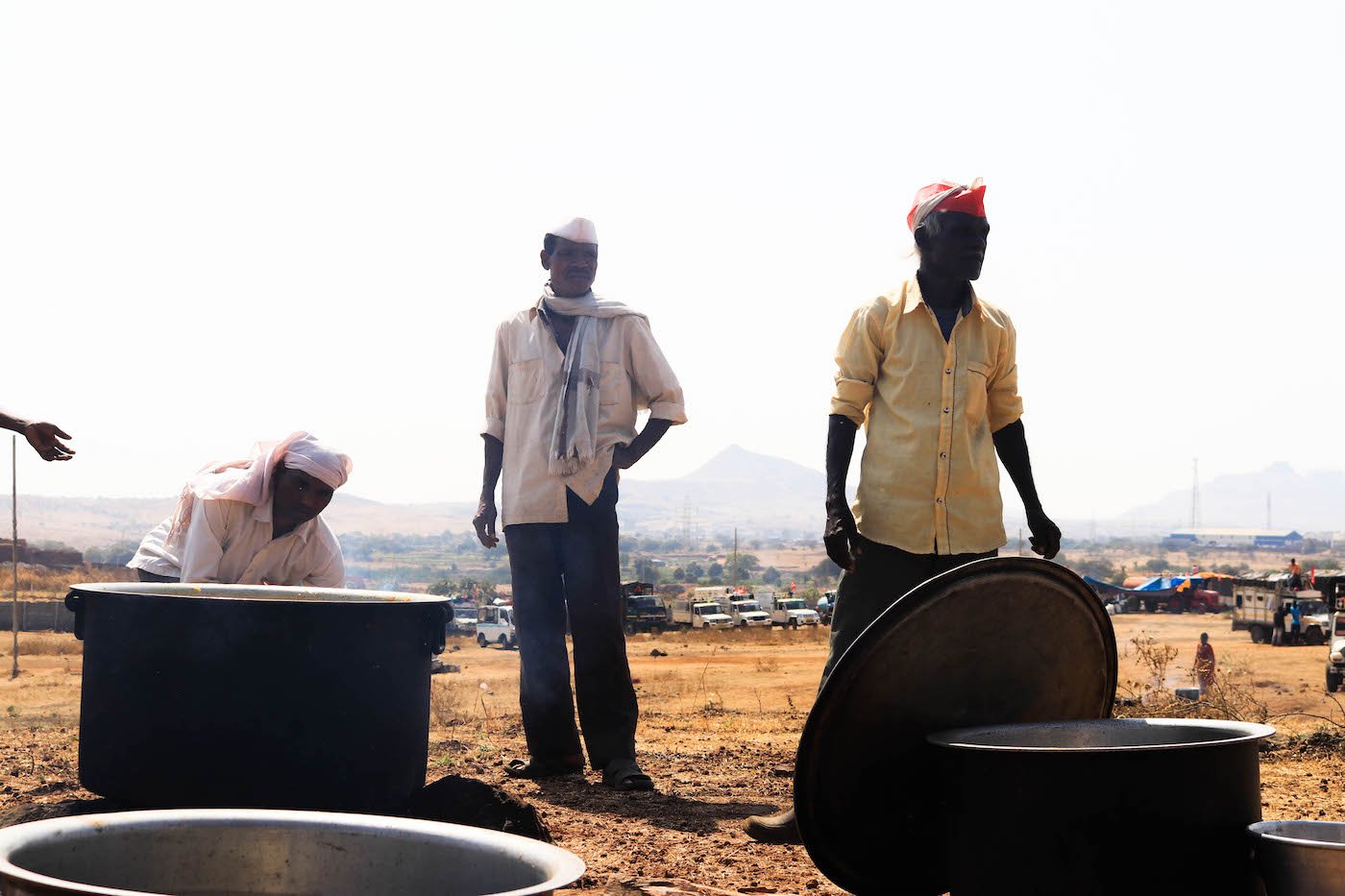 PHOTO • Sanket Jain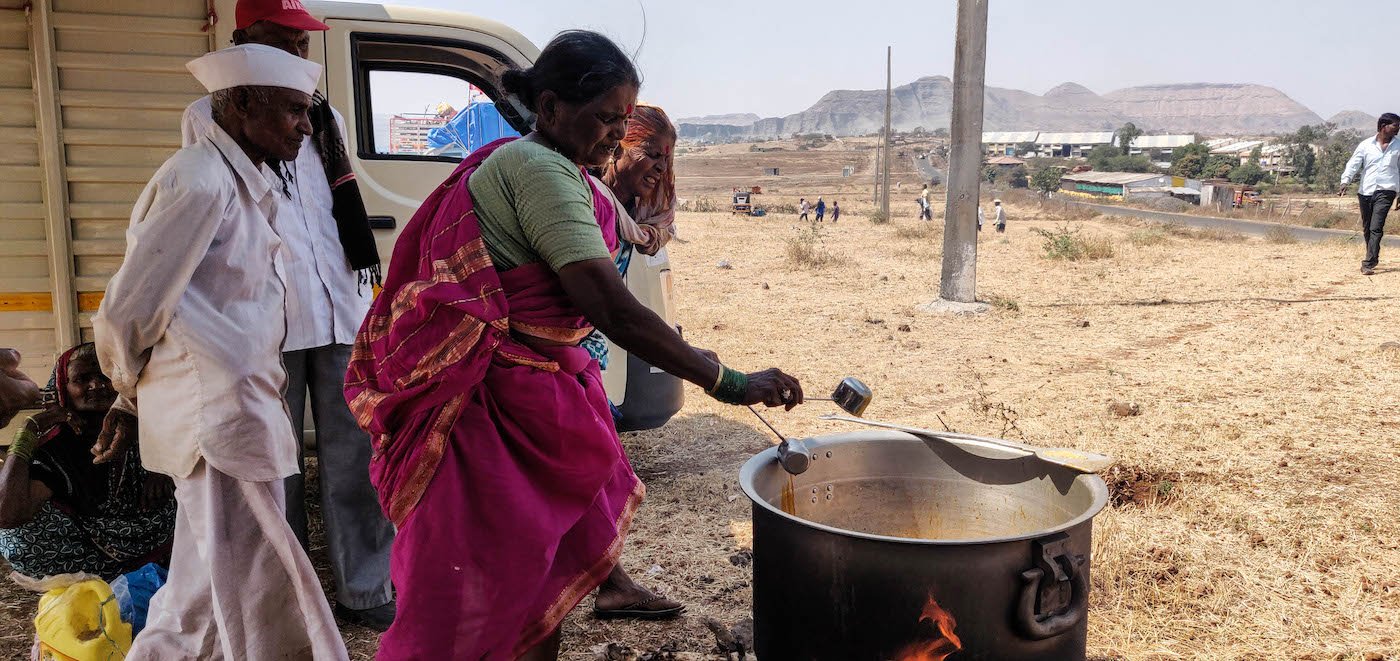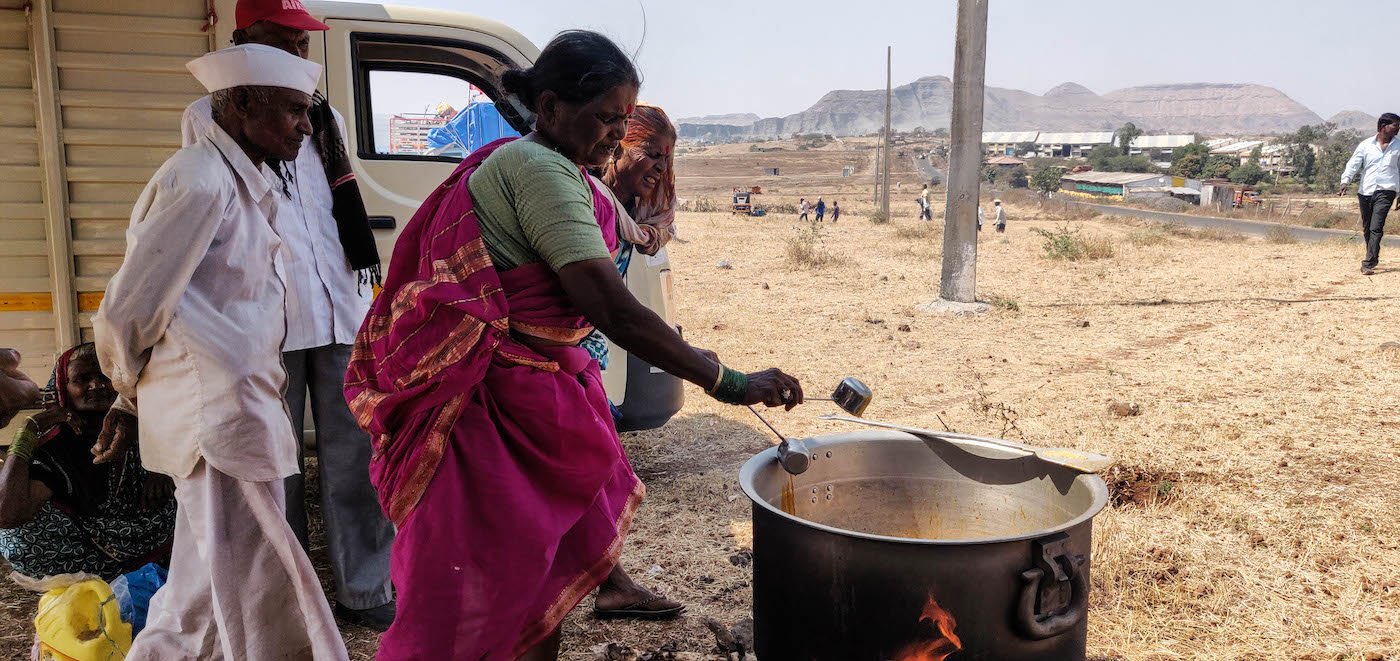 PHOTO • Sanket Jain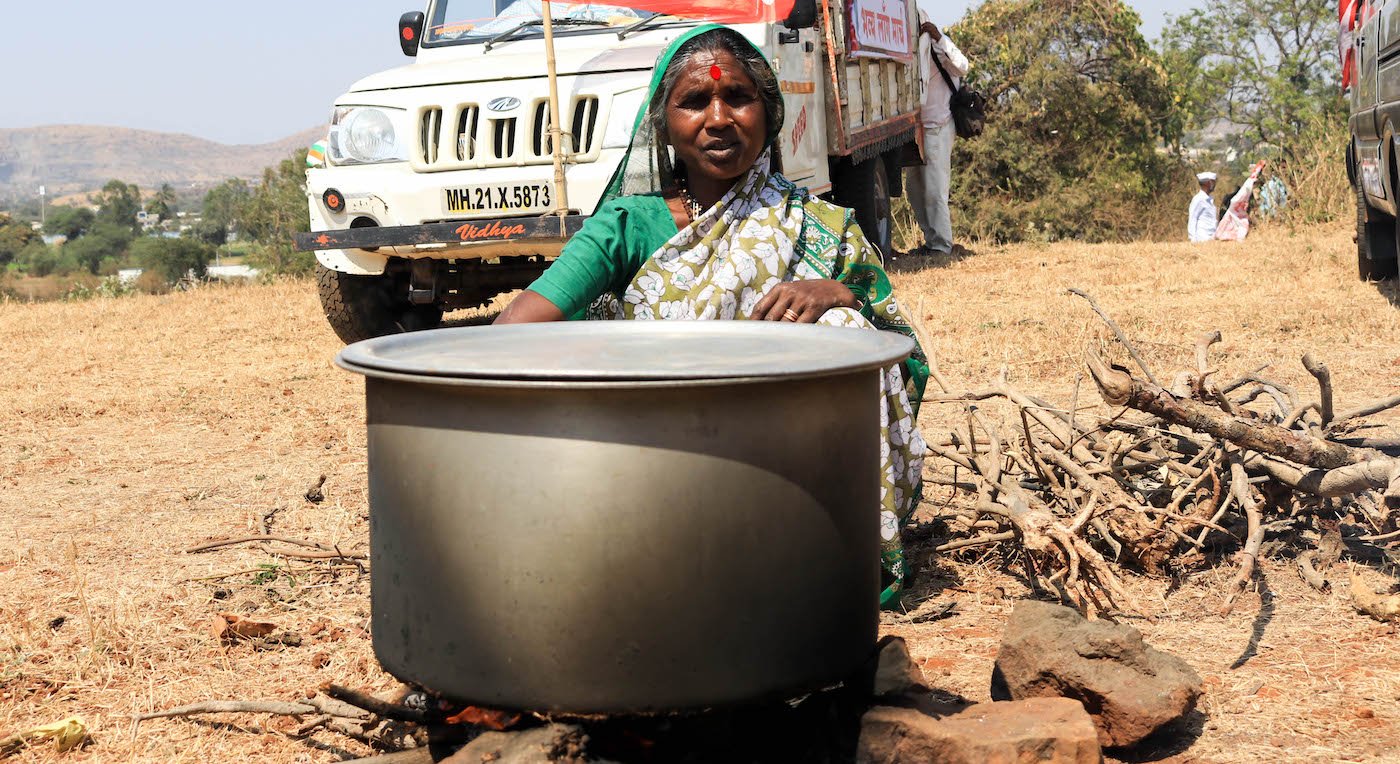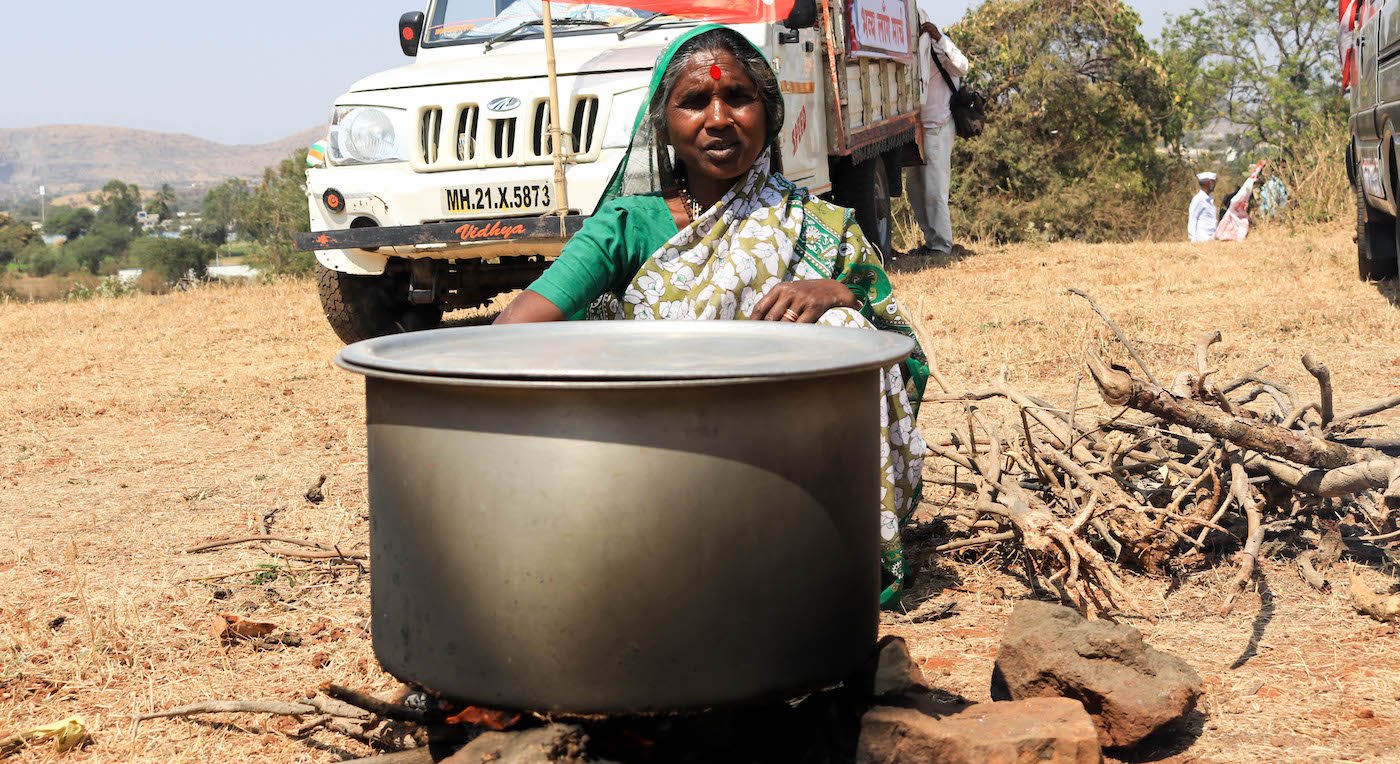 PHOTO • Sanket Jain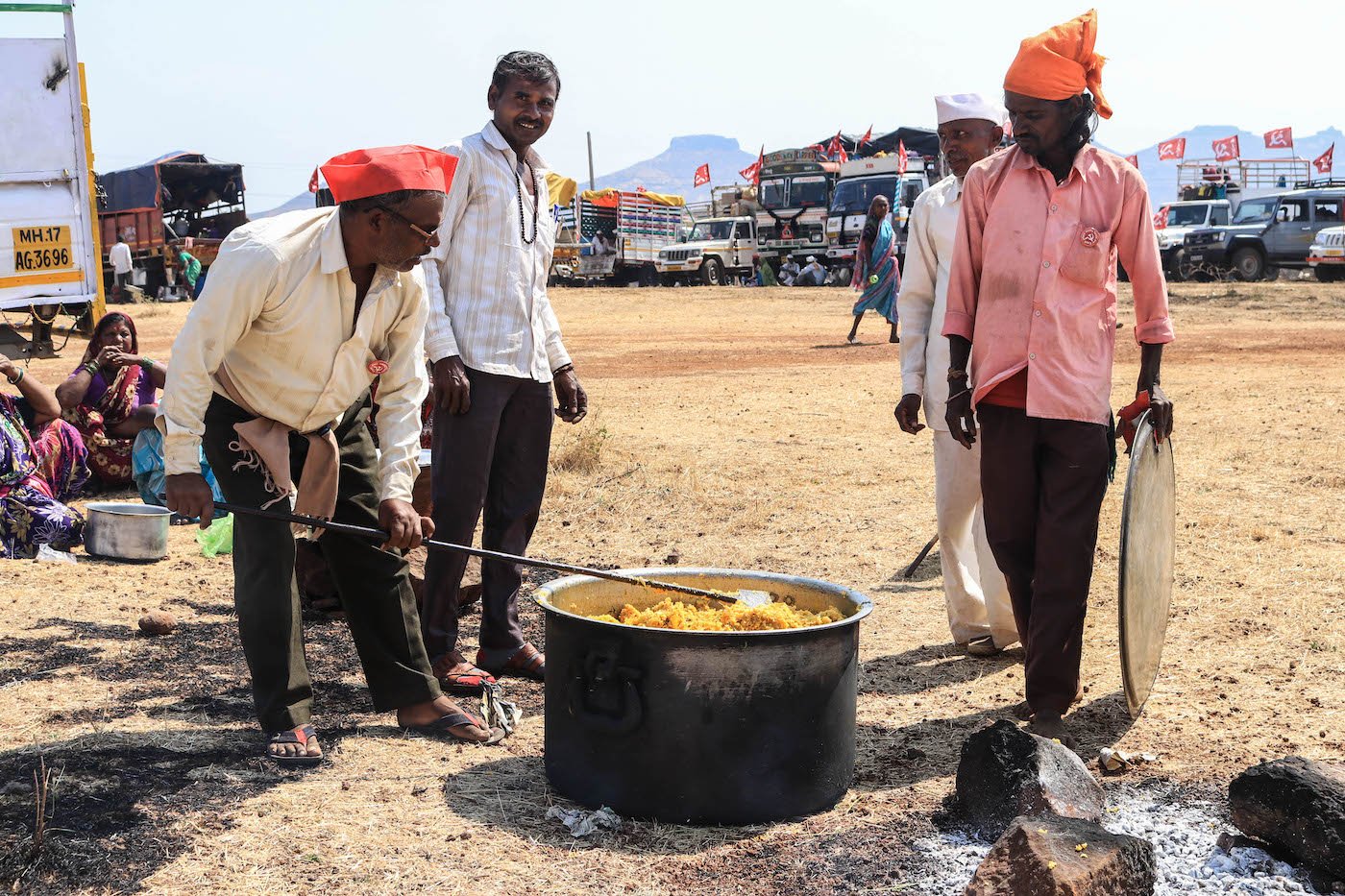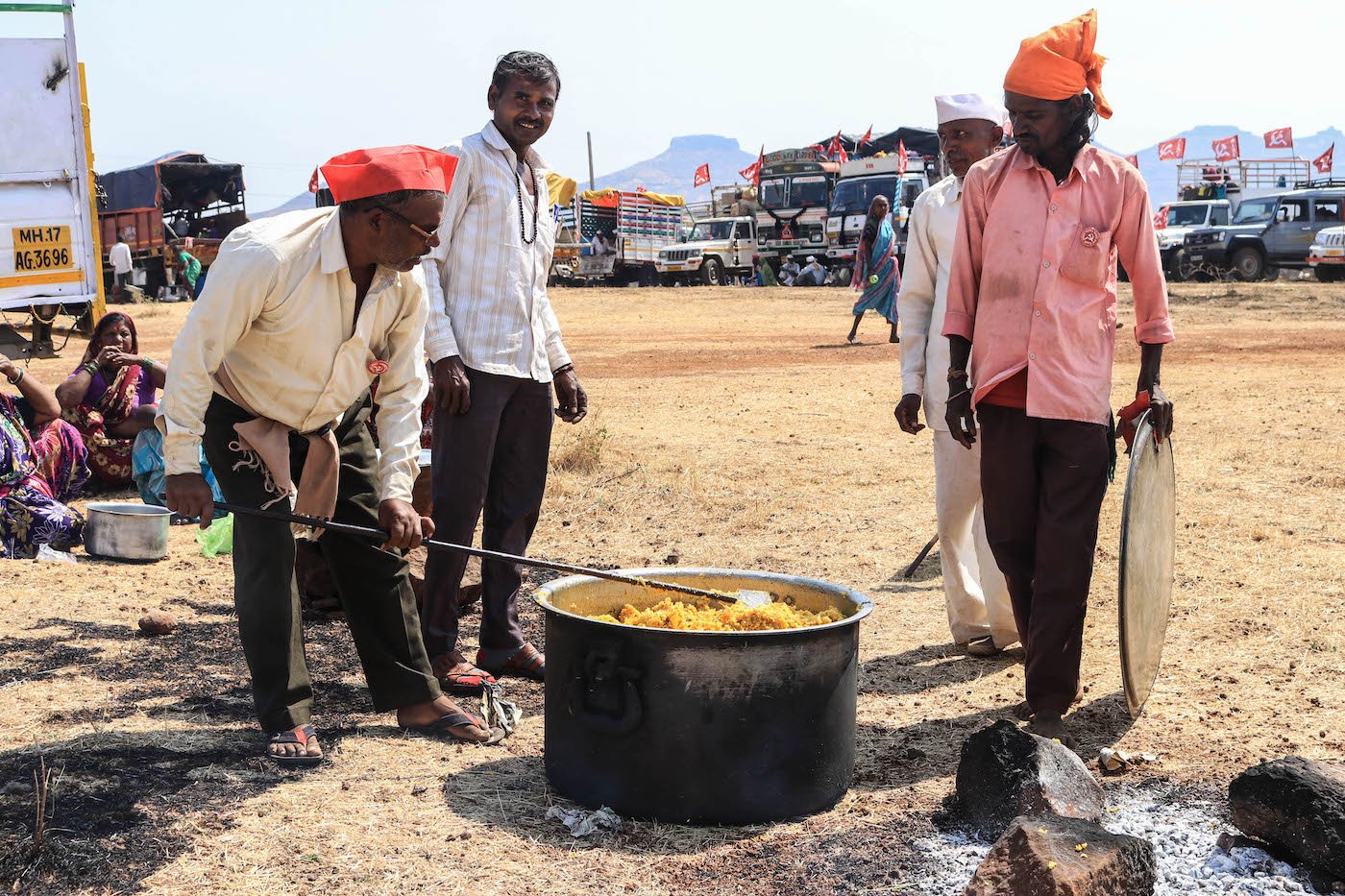 PHOTO • Sanket Jain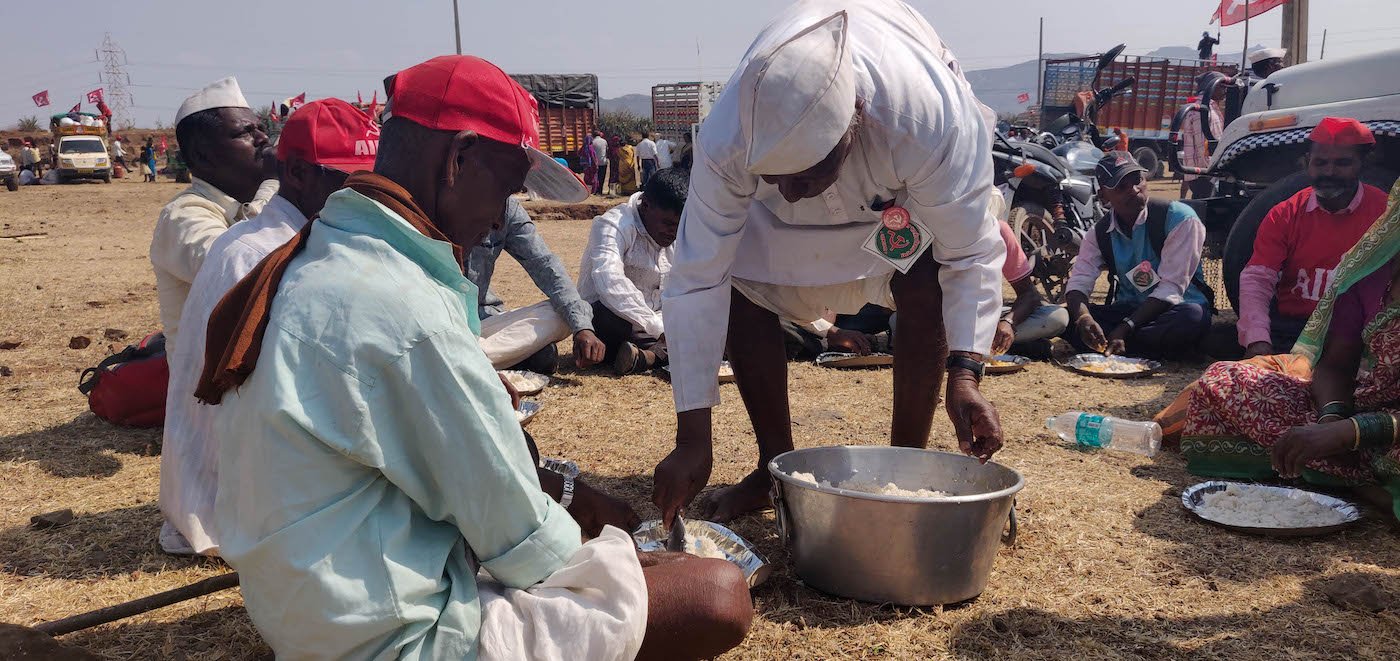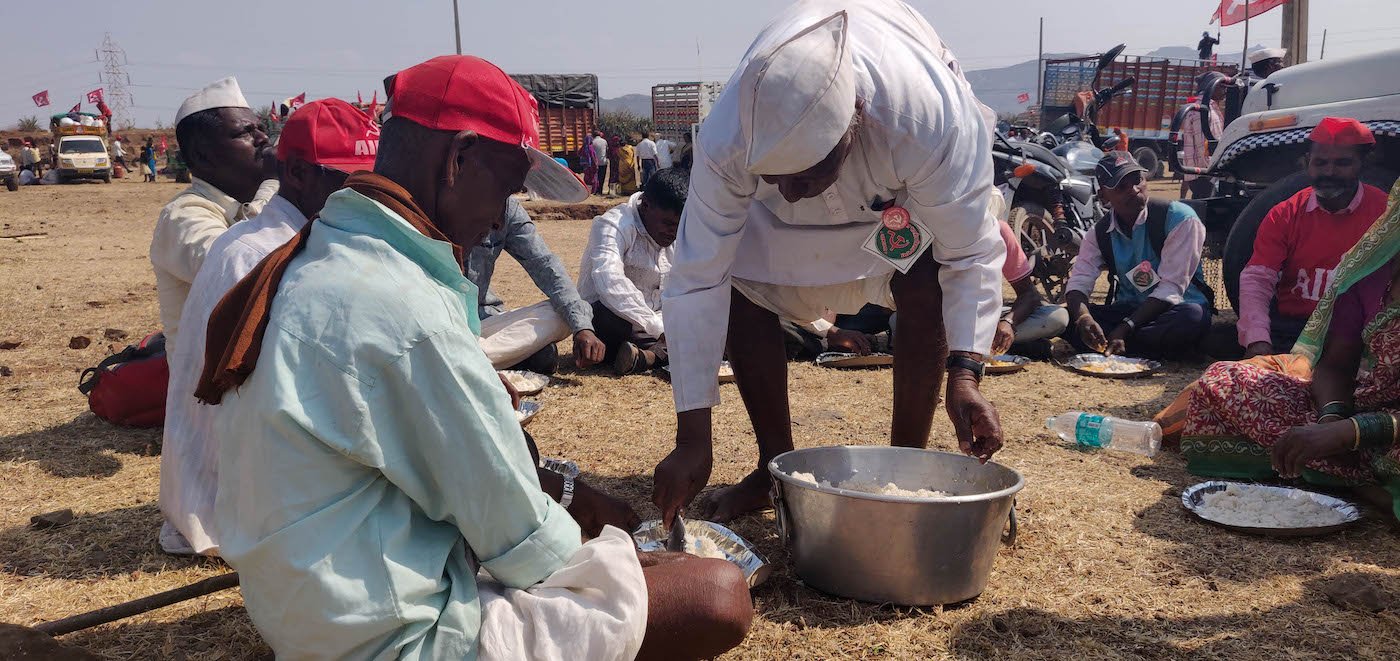 PHOTO • Sanket Jain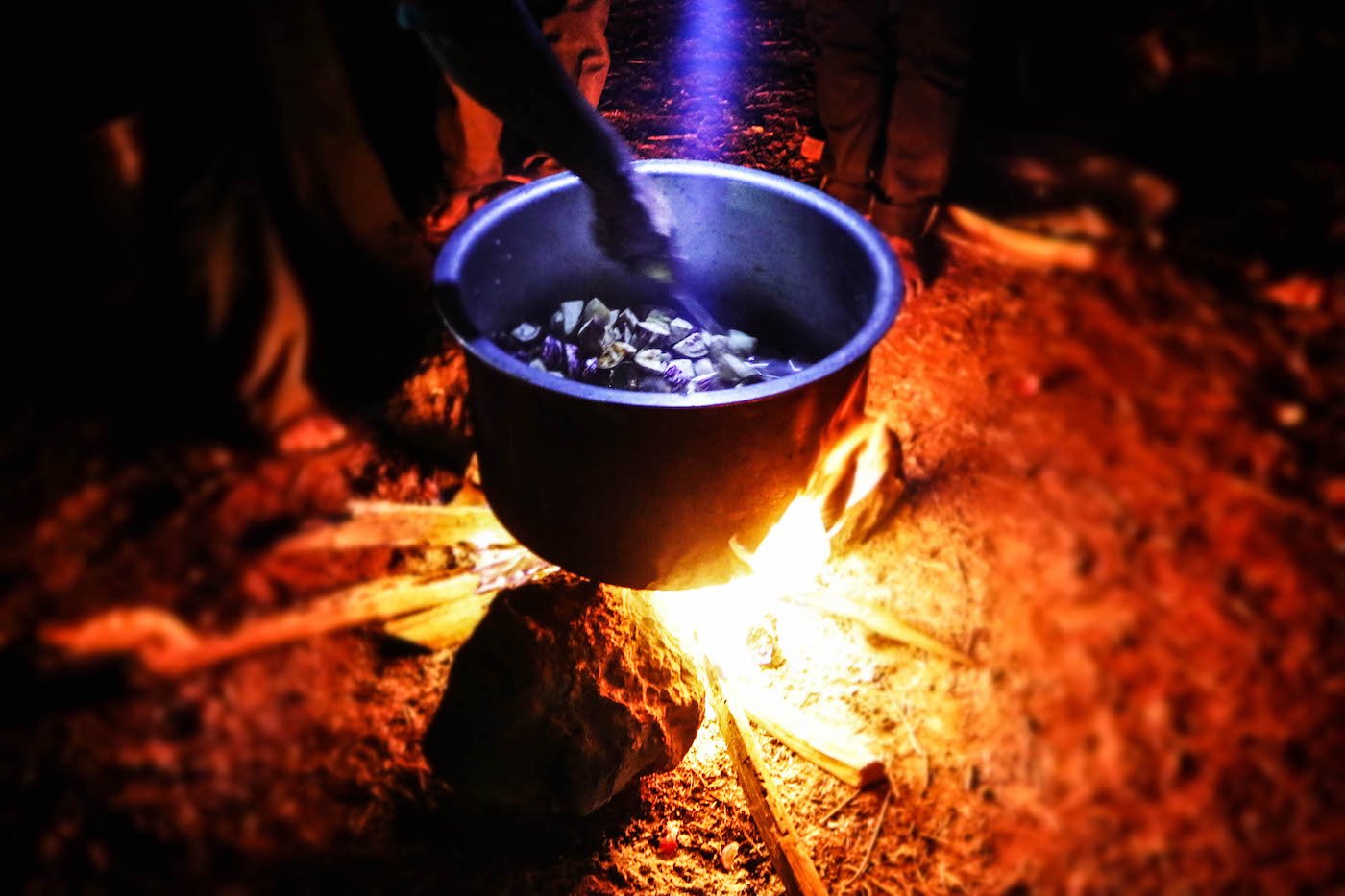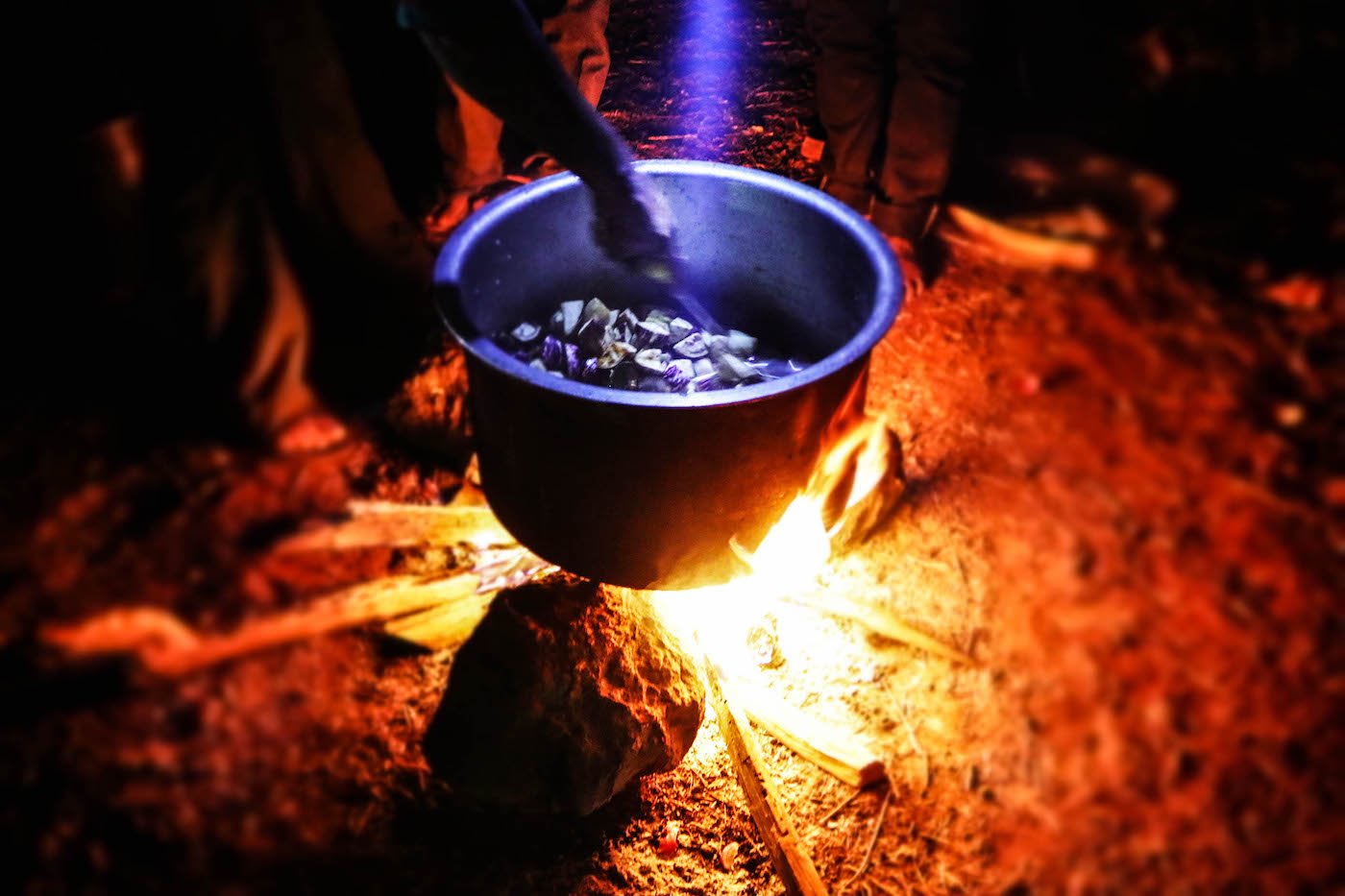 PHOTO • Sanket Jain