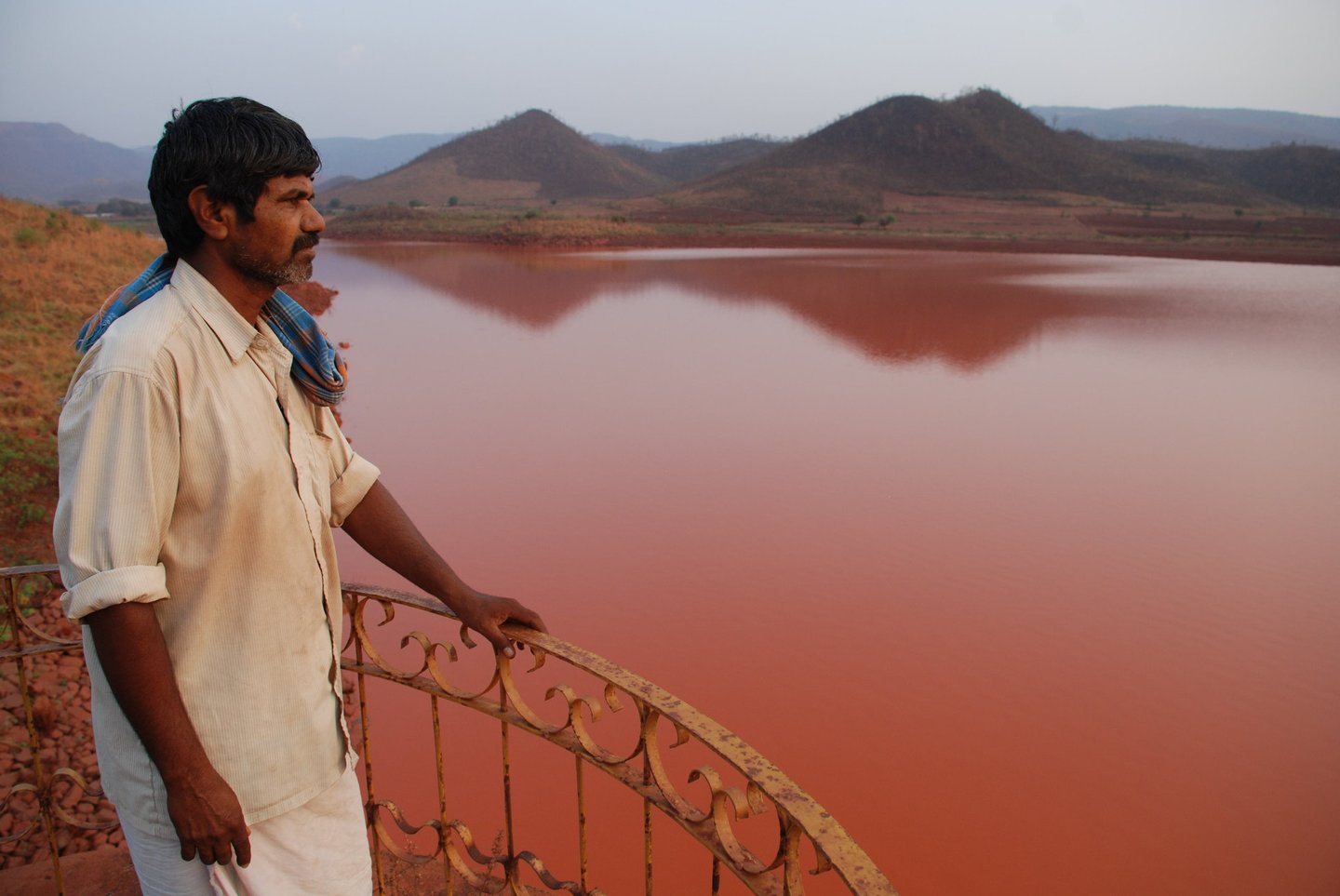 PHOTO • Chitrangada Choudhury
FOR G. Janardhana Reddy, life has never looked this good.
The 42-year-old mining tycoon and BJP minister in the Karnataka state government has made untold wealth in recent years, exporting iron ore to China from the hot and dusty mineral-rich district of Bellary, 290 kilometres north of Bangalore.
On a recent morning, emerging from a meeting to engineer the defection of two opposition councilors to make the 35-member Bellary Municipal Corporation a complete BJP sweep, a buoyant and nattily dressed Reddy says: "Even I do not know how much money I have made in the last five years… I am currently building a Rs 20,000-crore steel plant in Cudappah (in neighbouring Andhra Pradesh)."
Within weeks of coming into power, Reddy drafted a mining policy for the state under which fresh mining leases would be given only to applicants who could "value-add".
In other words, industrialists like him.
"My personal worth must be around Rs 1,500 crore," Reddy estimates.
That's more than the cumulative income of over 50 per cent of Bellary's 15 lakh voters, and not a bad showing for a police constable's son who entered business in 1989 by pooling Rs 35,000 with friends to set up a financial savings firm.
Today, Reddy's wealth has translated into two personal helicopters, numerous luxury cars, and vast political power as he cements his party's reversed fortunes on election eve.
Till 1999, the backward Bellary district was undistinguished on India's political map, and a Congress stronghold. The party had won every Lok Sabha election since Independence, and chose Bellary to deliver a win to party head Sonia Gandhi in her debut election against Sushma Swaraj.
Today, things could not be more different.
Three legislators from the district, including Reddy and his elder brother, are ministers in the state cabinet, and at the centre of the BJP's power in the state.
Reddy's elder brother won the party its first Parliamentary seat here in 2004, and Reddy promises a repeat by the BJP's candidate and sister of a local MLA J. Shanti in the elections on April 23.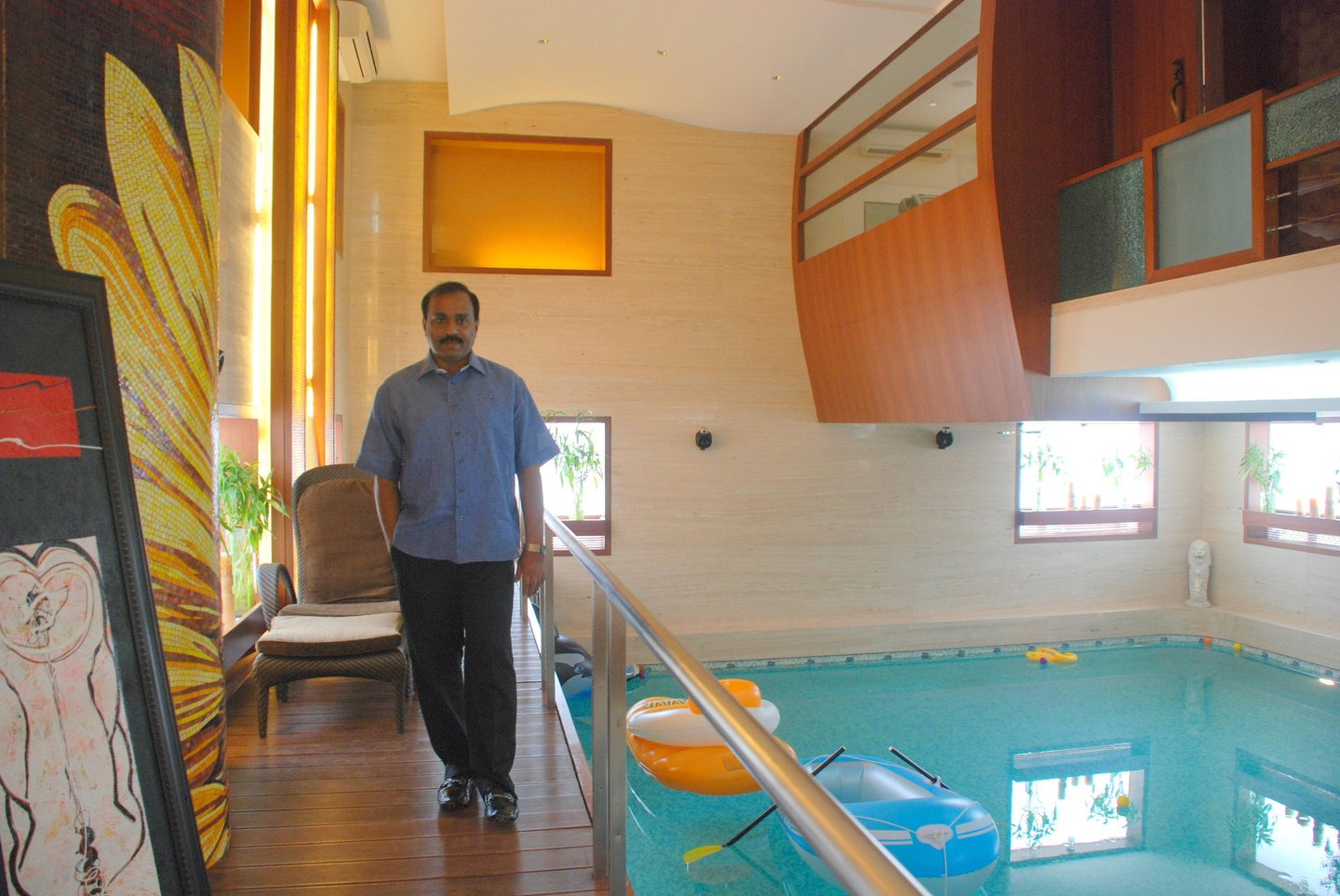 PHOTO • Chitrangada Choudhury
Lounging at the cool, blue swimming pool at his Swiss-style chalet being built at the foot of Bellary's sprawling rock mountain, the businessman says: "I am guaranteeing an unimaginable majority for her."
Since her painful loss in 1999, Madam (Sushma Swaraj) has mentored the Reddy family and its entry into politics. Their wealth from mining has been deployed to bankroll multi-crore electoral campaigns in the region, and the state.
After the 2008 Assembly polls, election commissioners speaking to seminar audiences in Delhi and Mumbai criticised the rank display of wealth, saying it was "destroying democracy". Back in Bellary, the criticism means little.
Reddy laughs off charges of bribing voters, saying: "I don't need to do all that… Deve Gowda [chief of the rival Janata Dal (Secular)] does."
In the slums of Bellary, peopled mostly by Dalits and Muslims, contrary voices tumble out.
"The day before the elections, all parties came and gave Rs 1,000 for every voter," Carpenter Gannana (45) says of the Assembly polls.
Gannana is unsure if the money, a third of his monthly salary, and the vote, are empowering people like him.
"When I went to the mayor for help some months ago with a small loans government scheme for Dalits, she brushed me off, saying, 'Did you vote for me for free?'"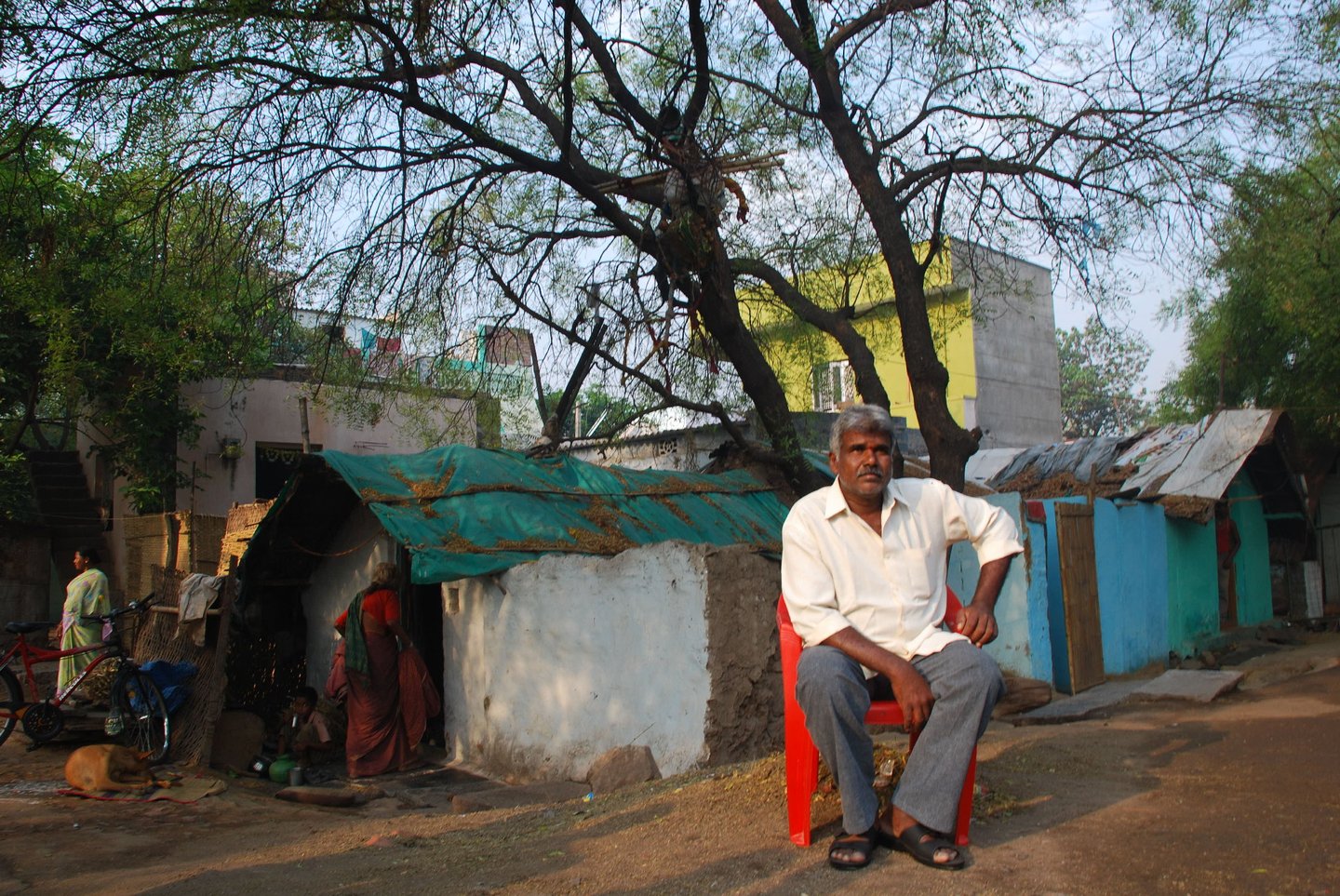 PHOTO • Chitrangada Choudhury
In his modest home, physician T. Ramanath, son of Tekur Subramaniam, Bellary's three-time Member of Parliament from1947, takes a yellowing album down from a shelf to show five-decade-old pictures of his father breakfasting cross-legged on the floor of their house with a visiting Lal Bahadur Shashtri.
"We became poorer after my father became an MP, because his salary was less than what he had been earning from his legal practice," the medic says. "Can one say that about any politician today? They are all bribing and making money."
Ramanath is ambivalent about the recent changes in Bellary.
"A handful of people have made money from mining. Industrial development is spreading, which is good. But pollution has increased, forests are being cut down, and locals are increasingly suffering diseases like cancer and tuberculosis."
A 65-kilometre drive over broken roads leads to the red-smog-clad Lakshmipura village at the heart of Bellary's mining flurry.
Residents like farmer Mulemani Eranna are livid at how the rush for iron ore is turning their world upside down.
Staring at the Holi Kunte, a vast rainwater reservoir nestling between mountains, where waters have turned rust red and laced with poison from the iron ore dust, the unlettered farmer in a mud-stained lungi says: "This is the water that once irrigated our farms. Our lands and waters are being polluted, and our forests destroyed."
"We want a stop to this. But miners are rich ministers, so why should the government listen?"
A version of this story appeared in The Hindustan Times in March 2009