In June 2005, the Odisha government signed the country's biggest foreign direct investment deal yet with the South Korean steel manufacturer Posco for a $12 billion (around Rs. 65,856 crores) plant near Paradip in the mineral-rich state. Livelihoods in eight existing agricultural and fishing villages were to give way for the project that was intended to be spread over 4,004 acres, of which 2,958 acres are forest land. The steel mill would be accompanied by a captive port, power plant and township.
Nearly eight years on, the plan continues to see pitched battles between authorities and villagers, as well as divides communities on the ground.
The village of Dhinkia remains the heart of the opposition. It has held out a steadfast non-violent resistance, refusing to have its profitable betel vineyards, paddy farms, community forestlands and homesteads jettisoned by the proposed industry. Residents have dug in their heels, barricaded their village, petionned courts about the project's numerous violations, and made desperate pleas to be allowed to determine their future.
State authorities have resorted to brute police force, destroying vineyards and taking over lands in neighbouring villages in intermittent police operations, including a particularly violent one in recent weeks. Through the years, they have also slapped over 200 criminal cases, which include charges of sedition and obscenity, against hundreds of villagers in a bid to incarcerate them and end the opposition.
But the villagers of Dhinkia – especially women – say they are not giving up, even as their defiance turns fatal.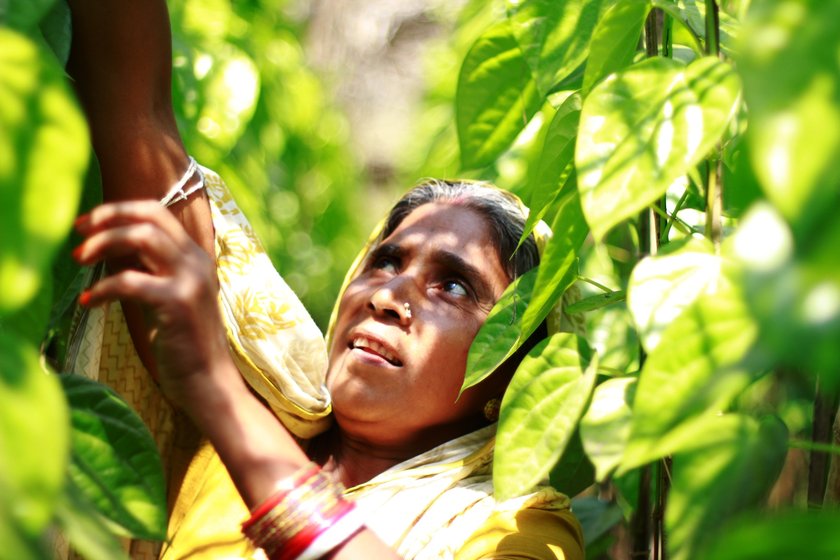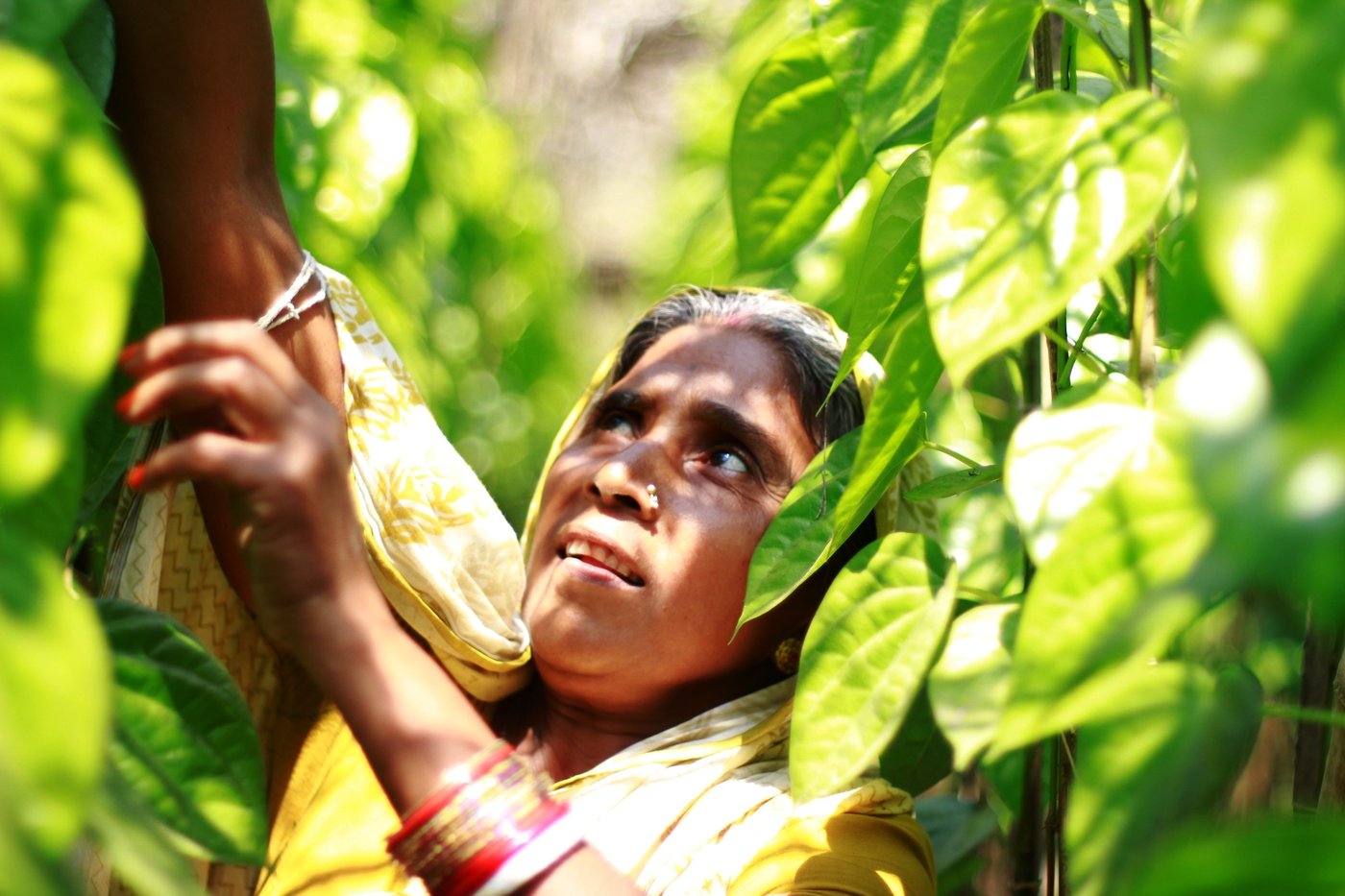 PHOTO • Chitrangada Choudhury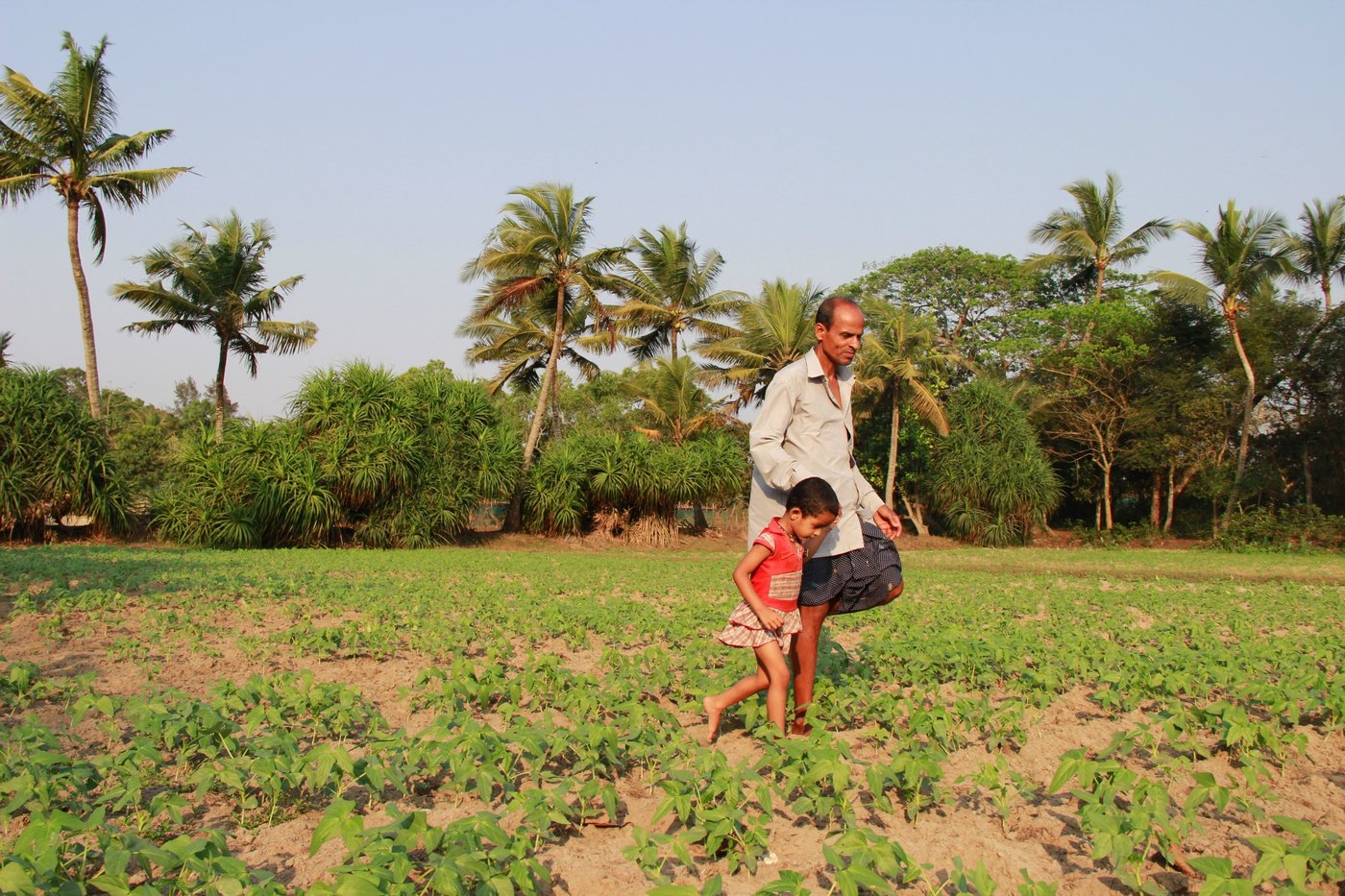 PHOTO • Chitrangada Choudhury
Ahilya Behera echoes the views of many betel vineyard owners and cultivators in the village when she says they are attached to the village's agrarian economy because it ensures them livelihood security and self-employment, while the surrounding landscape provides for numerous food and fuel needs. "This sandy soil is critical to our betel vineyards," she says. "If we have to move elsewhere, how will we grow this? The vineyards are giving us sustenance now and they will do the same for future generations in the village. We are farmers – we cannot get engineering jobs in a company like POSCO. We will be reduced to low-paid casual labour or get a one-time monetary compensation. And then what?"
Village priest Birendra Samantray takes a walk in his lentil farm with granddaughter Haripriya. In March 2012, hearing a petition filed by Birendra, the country's apex National Green Tribunal suspended the environmental clearance given by the government to POSCO, and ordered a review, whose findings are still not out. "That suspension finally gave us some happiness," said Samantray. "But our hopes were clearly misplaced given the ferocity with which authorities are now back to acquiring land for a project, even when it lacks green clearance and has no clear provisions of where it will source its iron ore and water from."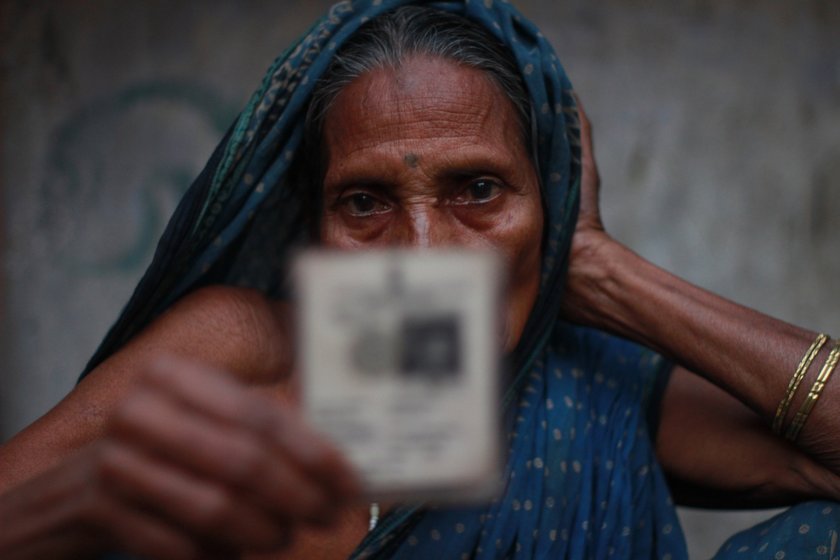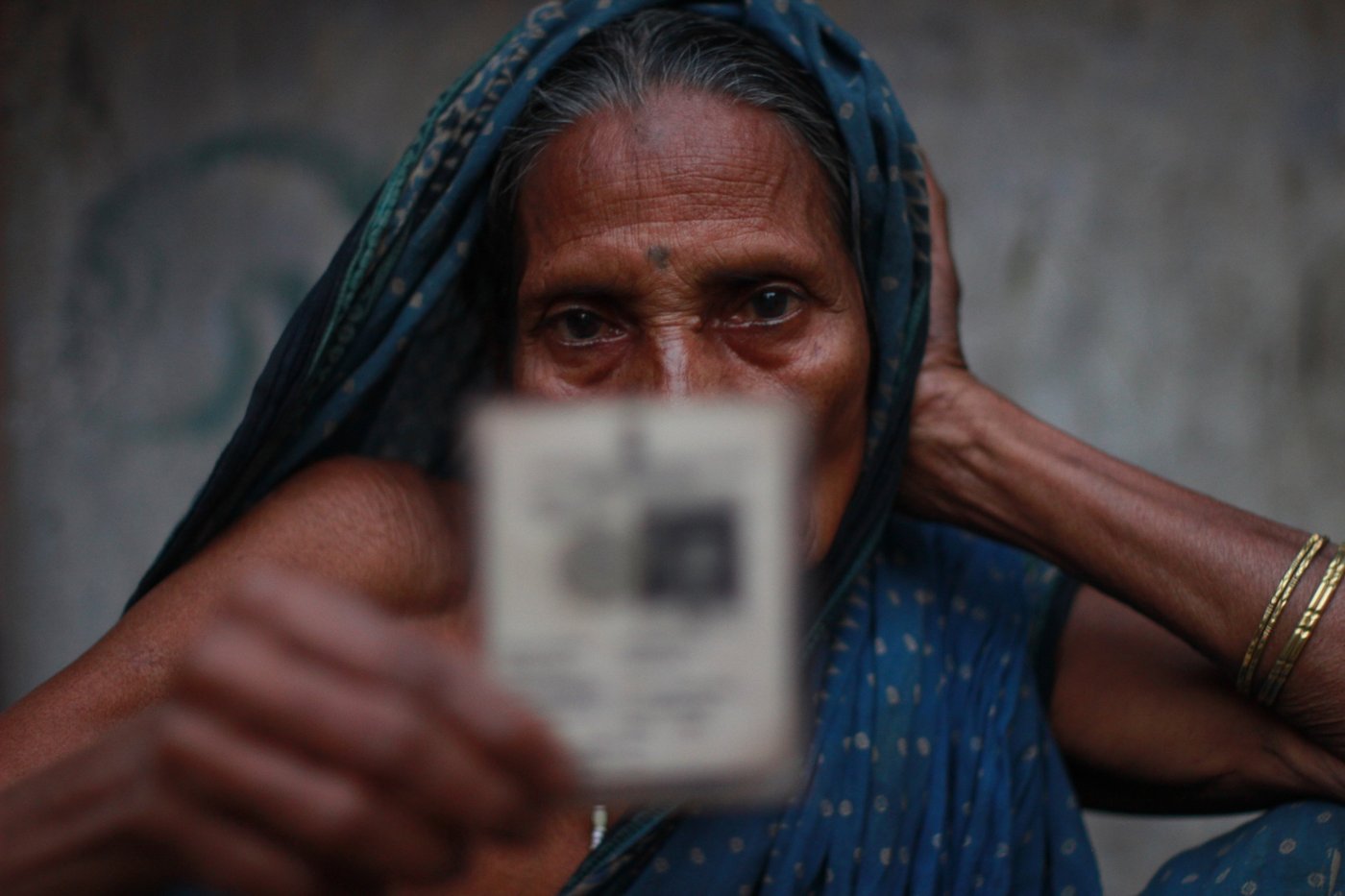 PHOTO • Chitrangada Choudhury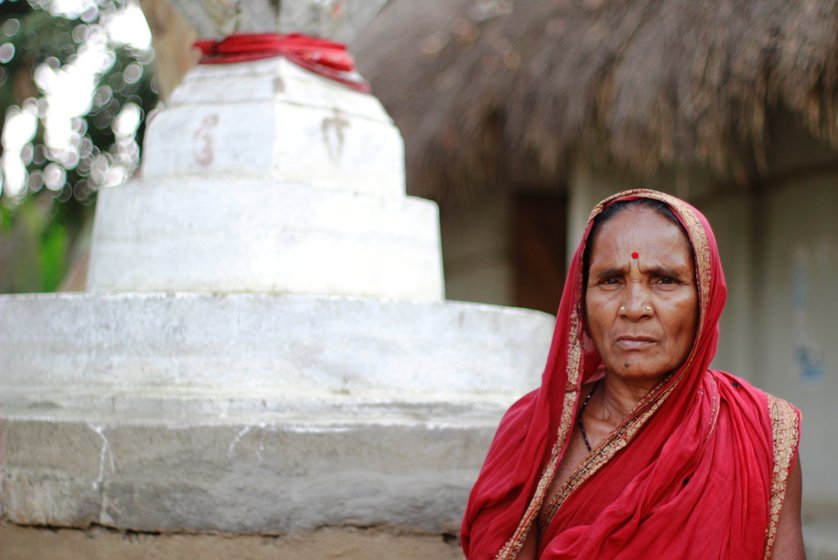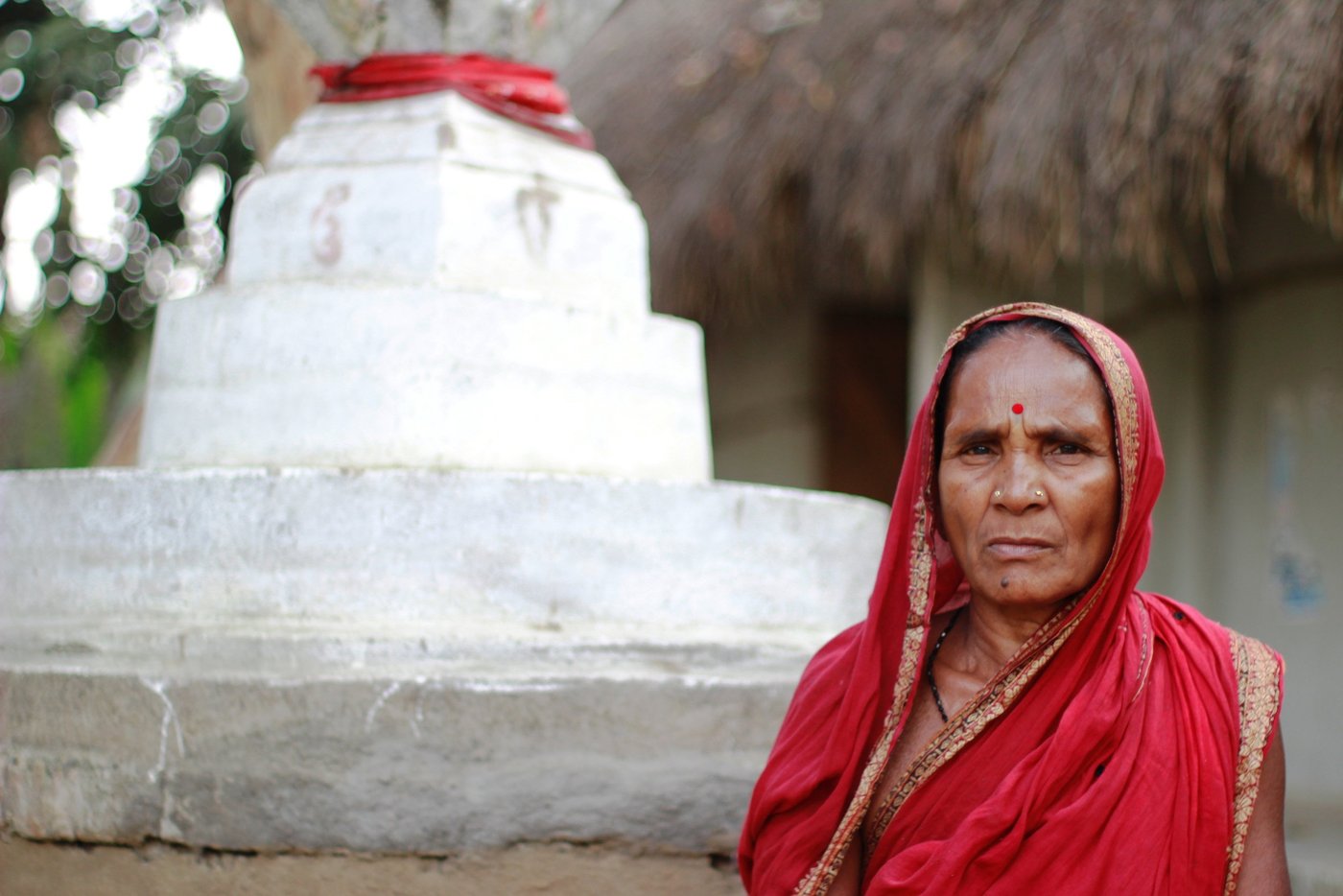 PHOTO • Chitrangada Choudhury
The grieving Hemlata Sahu shows a voter ID card of her son Narhari Sahu, 52 who was killed along with two other protesters in an evening bomb blast in the village on March 2. Hemlata alleges that her son was attacked because he was at the forefront of the protest movement, and the bombing is not being fairly investigated by local authorities. "Despite numerous calls, the police did not arrive at the scene till the next morning. When my daughter-in-law went to register an FIR [first information report], the police station turned us away and refused to file our complaint. They have not even bothered to take the statement of the sole survivor of the blast (he is now in a hospital recovering from injuries). My son has paid the price of opposing the project with death."
Lata Parida, an unlettered, feisty grandmother and betel leaf cultivator aged 52, has a dozen criminal cases filed against her. Most recently the police have charged her with obscenity, alleging that she resorted to a semi-nude protest during a march against land acquisition on March 7. Showing bruised limbs, Lata says, "We are now reaching breaking point. Either the company goes or we die. Have you seen a country where a people are protesting since seven years, living under the constant fear of arrest, violence and dispossession, but have got no relief?"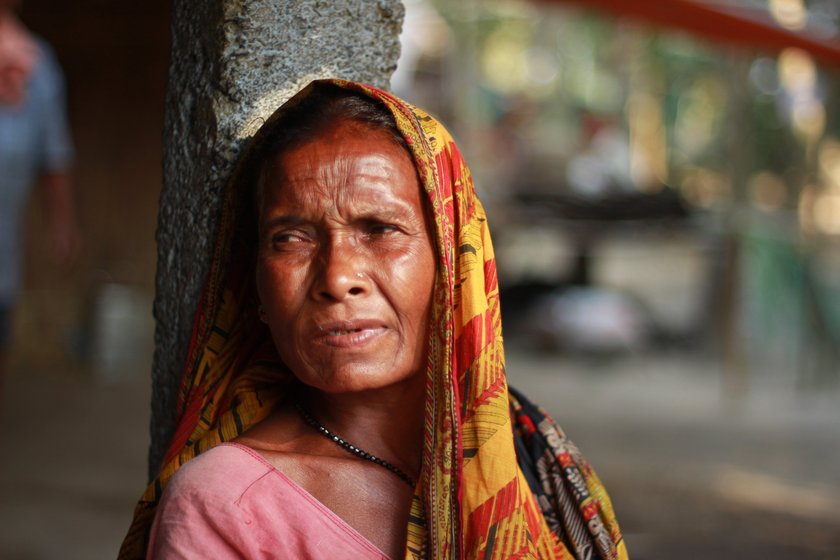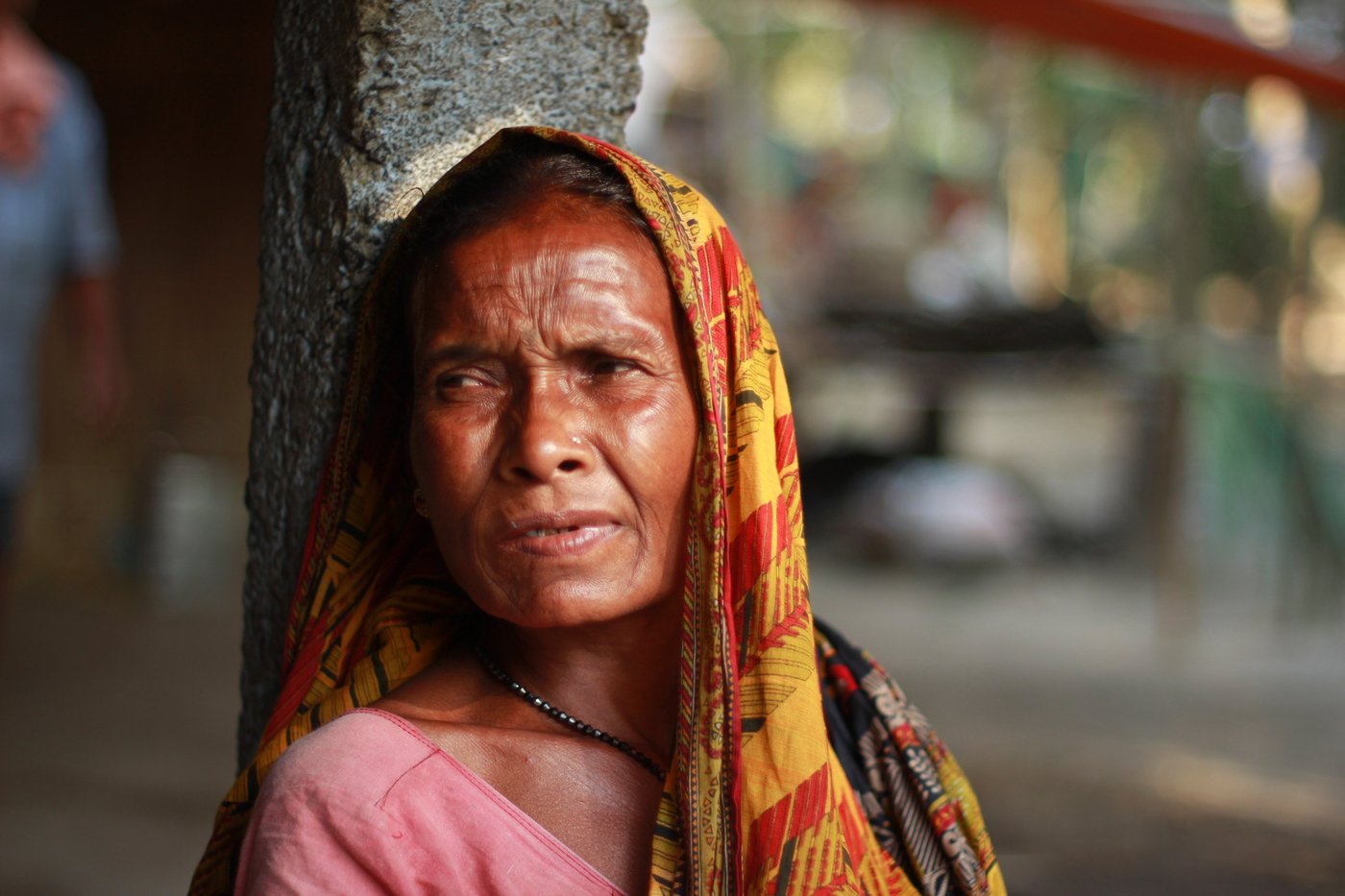 PHOTO • Chitrangada Choudhury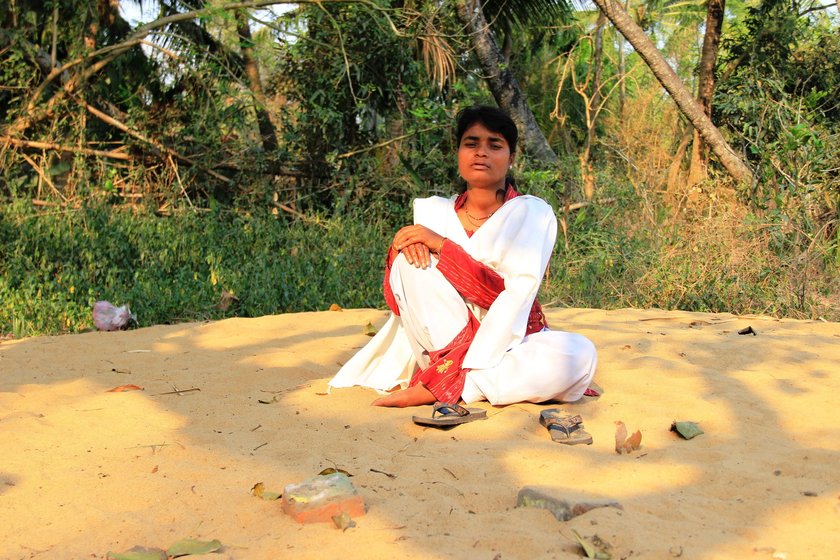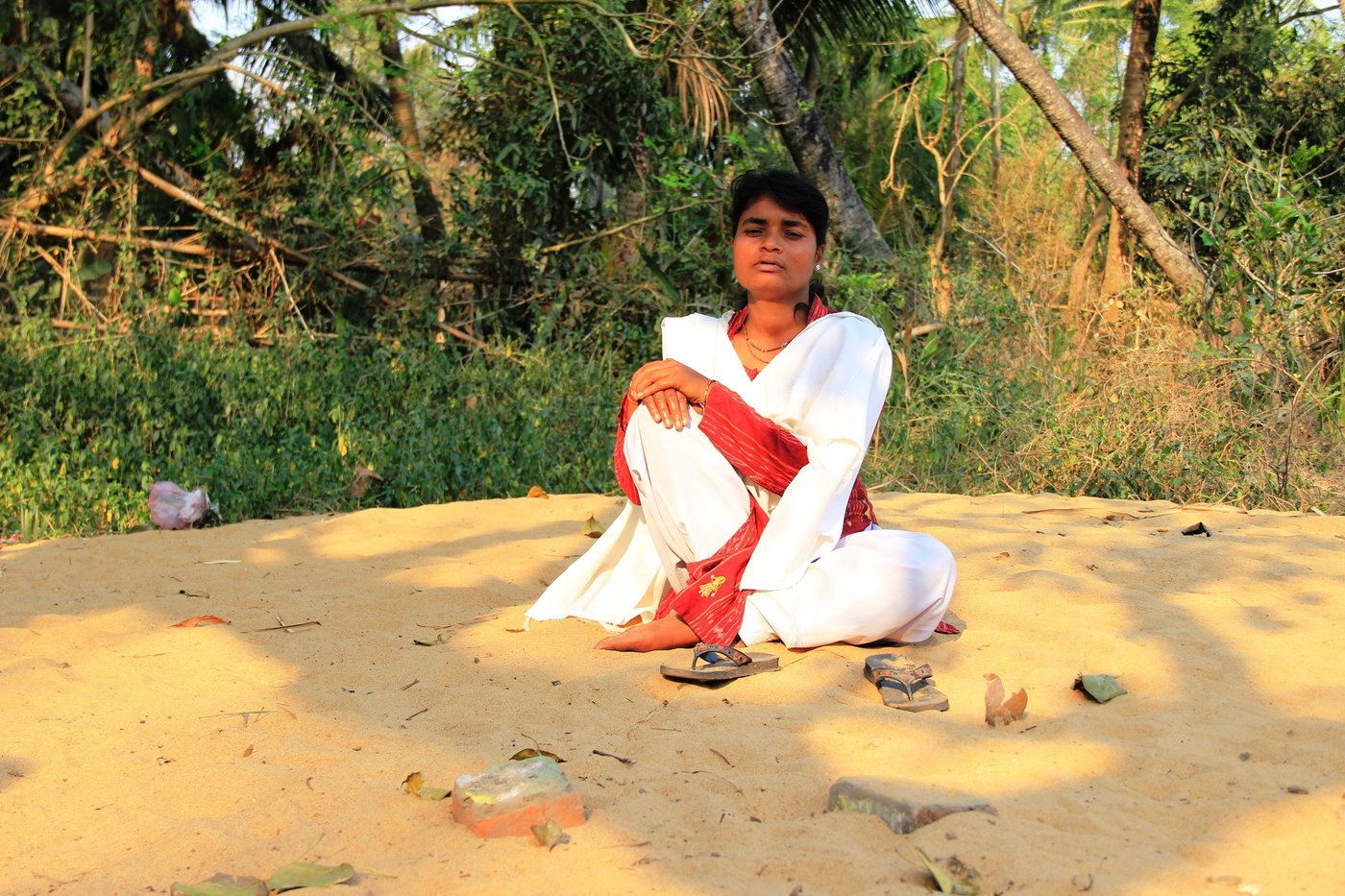 PHOTO • Chitrangada Choudhury
Shanti Das has over 30 cases in her name, and sports a broken little finger from injuries sustained from during a lathi charge. She says she feels humiliated by the government's attempts to carry out land acquisition despite intense opposition from the village. "Can we just stand and watch while our vines are broken and our sources of income destroyed?"

Former school teacher Manorama Khatua, 29, heads the women's arm of the anti-POSCO protest movement. She has 27 criminal cases registered against her, and says she has not left Dhinkia in six years, fearing arrest and imprisonment by the police. "When I close my eyes I relive the scenes of police lathis on our bodies and chilli smoke [tear gas] in our eyes. But our resolve is unbroken."
This story was originally published in 'Mint' on April 5, 2013, and can be accessed here .