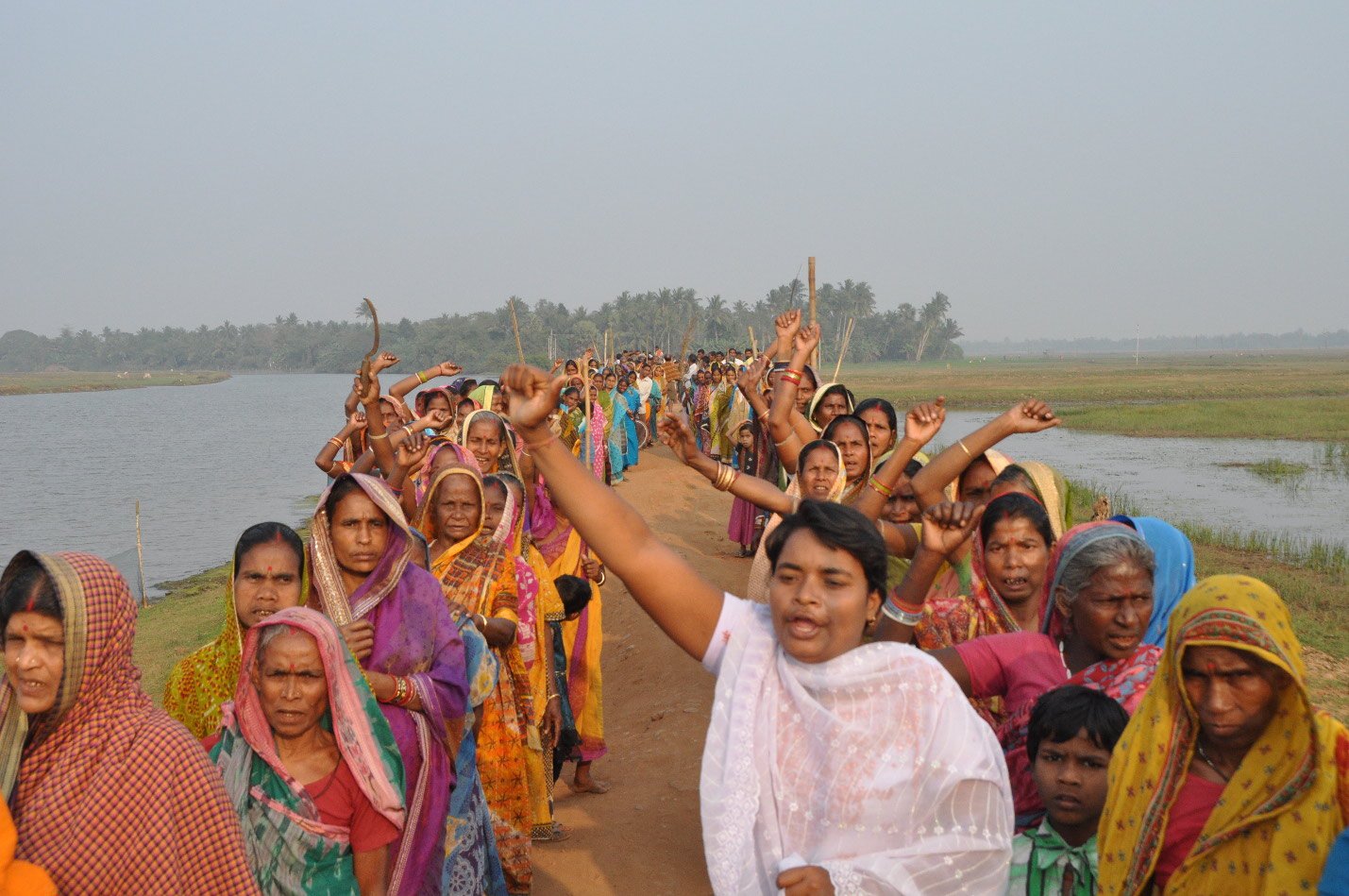 PHOTO • Shalini Singh
Two villages have prompted environment minister Jairam Ramesh to keep on hold the forest clearance to Posco's steel plant in Orissa — the country's biggest FDI.
Dhinkia and Gobindpur in Orissa's Jagatsinghpur district have claimed their rights under the Forest Right Act (FRA) have not been settled and they have not given consent to the R52,000 crore steel project, a mandatory condition under the Act.
"Ignoring these two palli (village) sabha resolutions and not allowing them to be subjected to...process of law as enshrined in the FRA 2006 would tantamount to violating the very essence of this legislation…," Ramesh said.
The minister, citing his January 31 order of conditional forest clearance to the project, on Thursday asked the Orissa government to complete the process of recognition and verification as per the FRA Act.
A day earlier, the state had submitted an assurance saying that FRA was not applicable to the forestland as no other traditional forest dwellers (OTFD) exist in the proposed site. It had sent its reply to allegations made by the Posco Pratirodh Sangram Samiti (PPSS) that "assurances" of FRA implementation were "false" and "illegal".
In a letter to the ministry, the PPSS had said the gram sabha resolutions of Dhinkia and Gobindpur — passed in February — stated that residents were eligible as OTFDs and they had rejected consent to the forestland diversion.
Voices on the ground too said the decisions of the gram panchayats had been bypassed.
"The district administration refused to admit the claims, let alone help villagers file them. The Centre's own committees — NC Saxena and Meena Gupta — couldn't have come to conclusions about violations and existence of OTFDs without documents," said Biswajit Mohanty, secretary of Orissa Wildlife Society and member of the National Board of Wildlife.
Rabi Das, head of civil society organisation Orissa Jana Sammilani, said: "The Centre's committees have verified that OTFDs reside in the area. The state government is lying again."
This article was done under the aegis of CSE media fellowships and was published in the Hindustan Times in April 2011