The voices of musicians singing at the entrance of the Shri Bhadriya Mata Ji temple begin to fade as we descend a flight of stairs below the almost 200-year-old structure. Suddenly all sounds die out completely – we are now 20 feet below ground.
A labyrinthine library spread across 15,000 square feet opens up ahead. Narrow corridors lined with 562 cupboards, holding over two lakh books, are placed at intervals. Leather-bound texts, an old manuscript on bark, old editions and paperbacks on subjects ranging from Hinduism, Islam, Christianity and other religions, to bristling new titles on law and medicine, philosophy, geography, history and more. The fiction section too is well endowed with classics and recent novels. A majority of the books are in Hindi, with a few in English and Sanskrit.
It was Harvansh Singh Nirmal, a religious scholar from Punjab whose idea it was to set up the library. He is said to have lived in solitude in a cave on the temple's premises for 25 years, and decided to build the library underneath it. Nirmal passed away in 2010, but not before drumming up funds for his causes – education and animal welfare.
"He was a humanitarian. All religions have the same message: that man's skin may be different, hair may be different, inside we are all the same," says Jugal Kishore, Secretary of the Shri Jagdamba Seva Samiti, a trust that runs the temple and the library, and manages the trust's shelter for over 40,000 cows.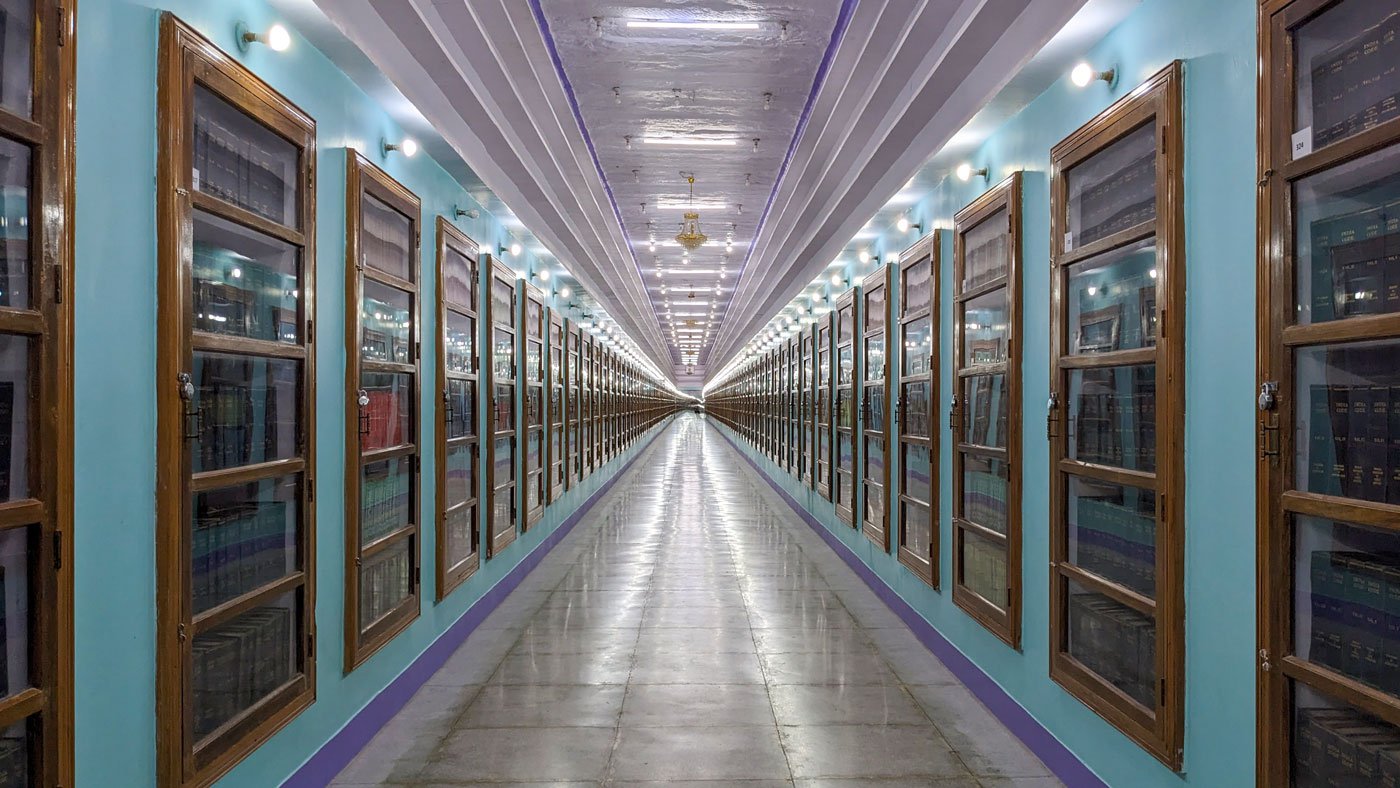 PHOTO • Urja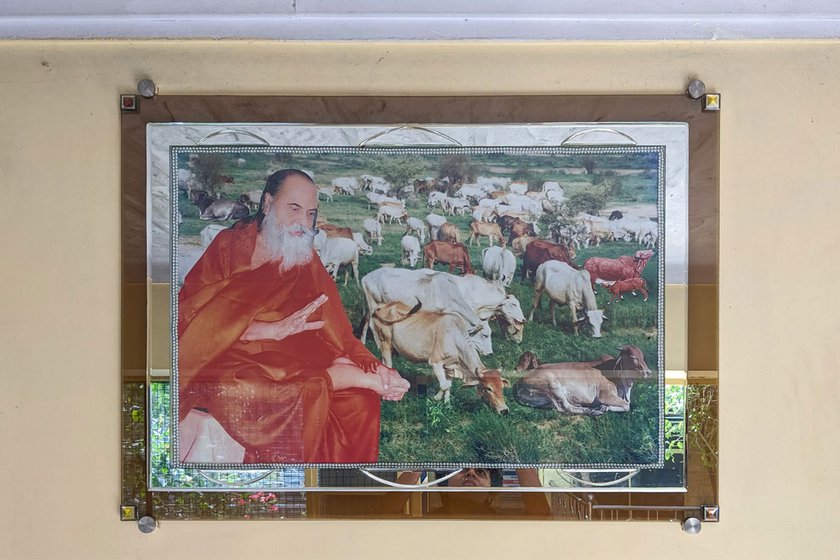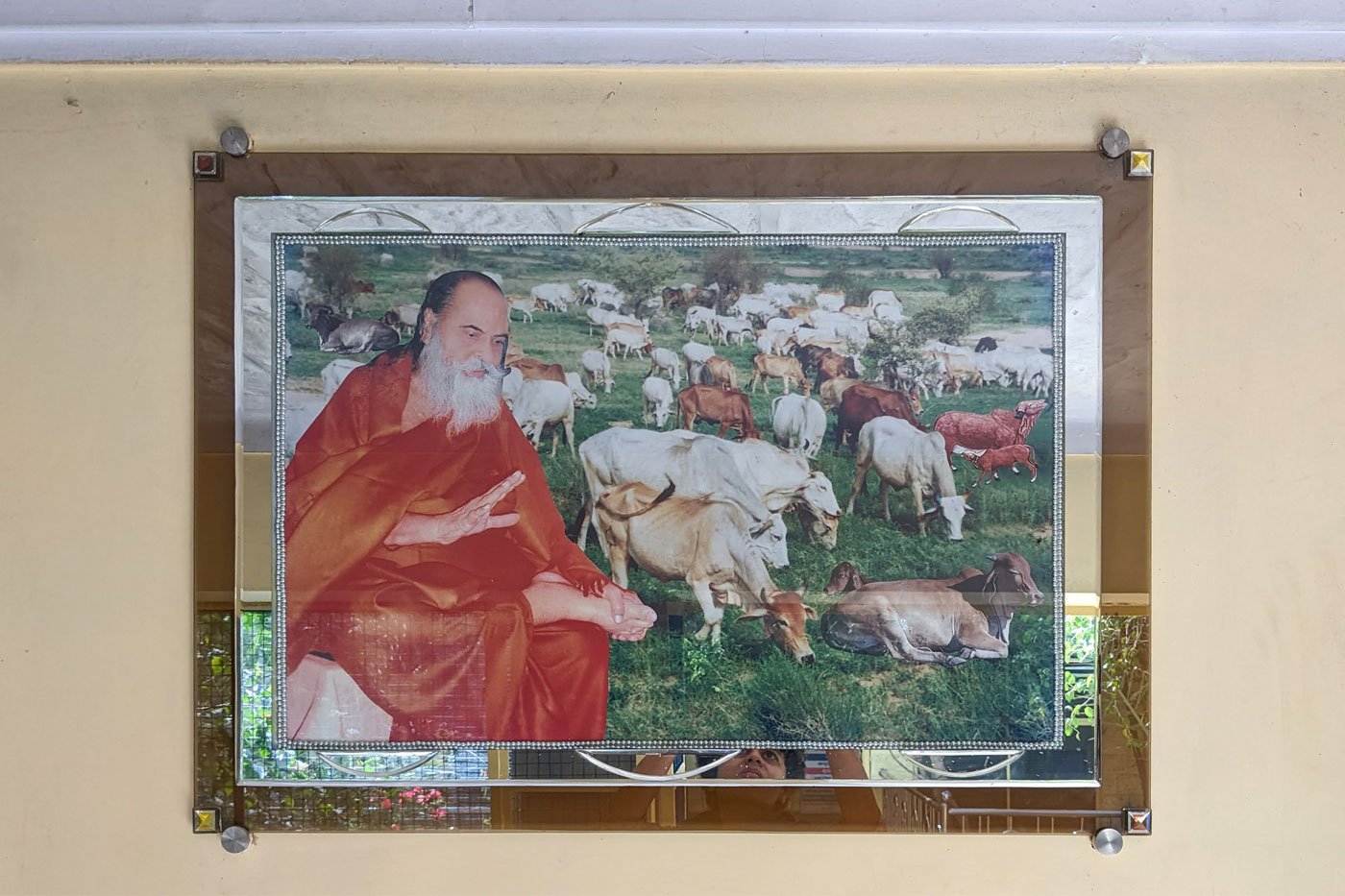 PHOTO • Urja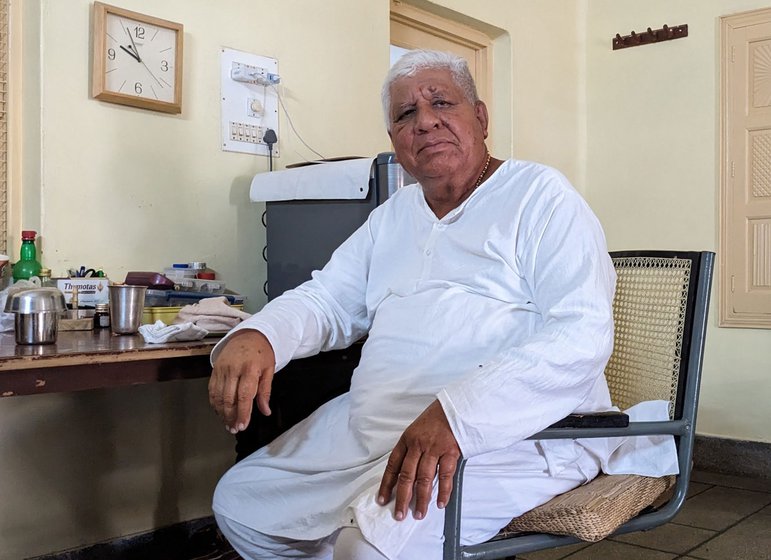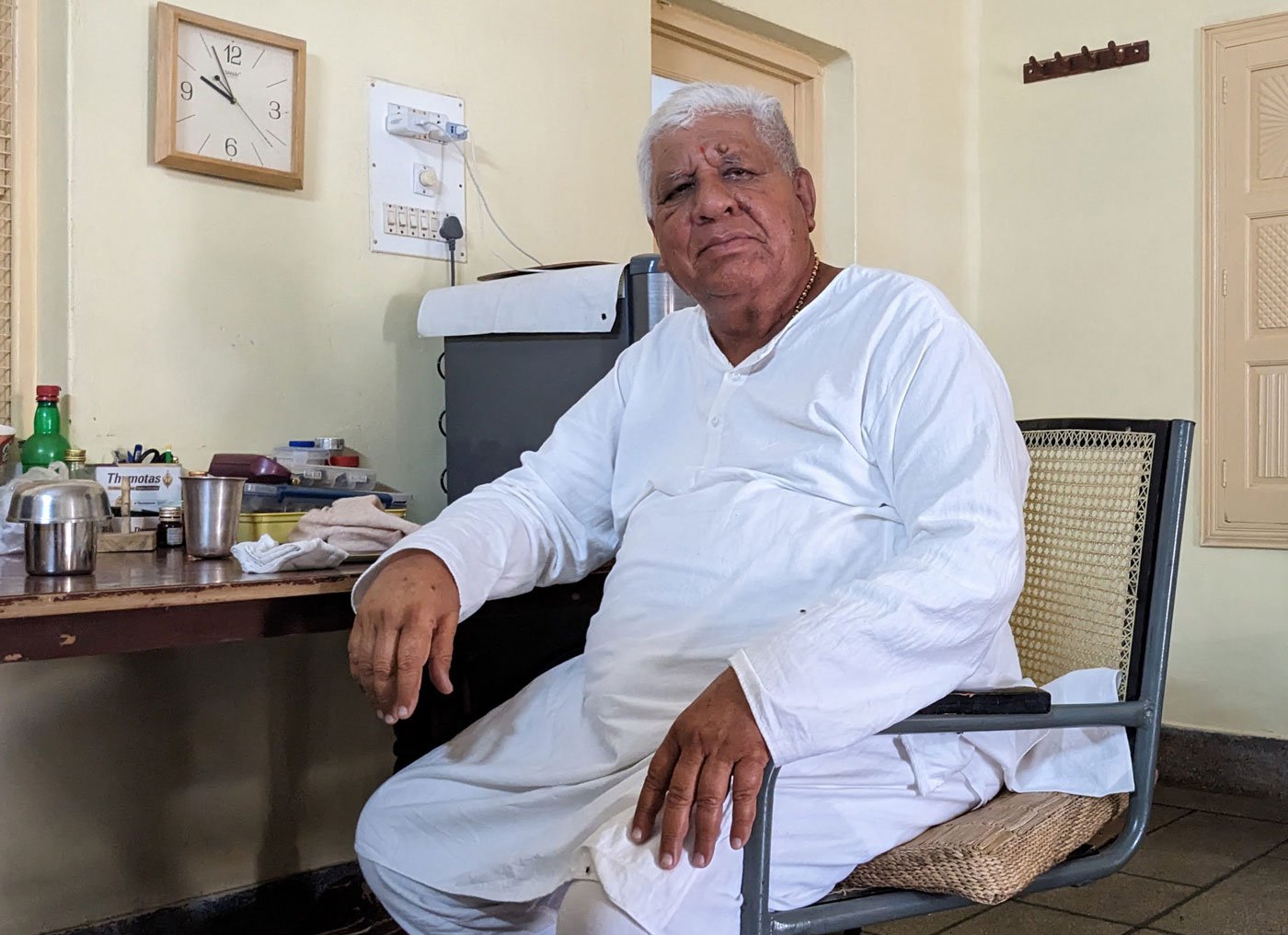 PHOTO • Urja
Work on the library started in 1983 and the structure was ready by 1998. After that began the search for books. "He [Nirmal] wanted this to be a centre of knowledge, a university," says Kishore, "Maharaja ji wanted people to seek out this place, and see that those in search of knowledge should find it here."
The underground location was chosen, say the library's administrators, to minimise damage and dust – the Indian Army's firing range, Pokaran is 10 kilometres away, and when the wind stirs up in Rajasthan's grasslands, dust is everywhere.
Ashok Kumar Devpal works in the library maintenance team. He says it is kept dry with six large exhaust fans; camphor is routinely burnt to dry out the air. To keep out the mould, "We open the books and allow them to air. Seven to eight of us do this work over two months."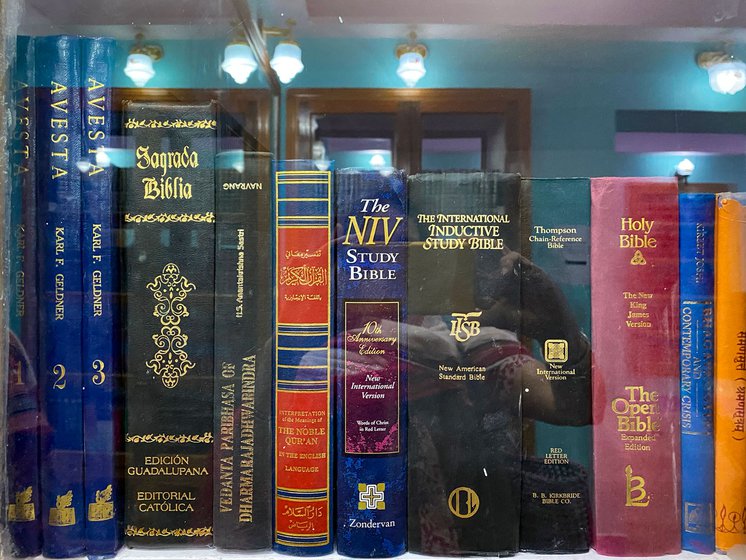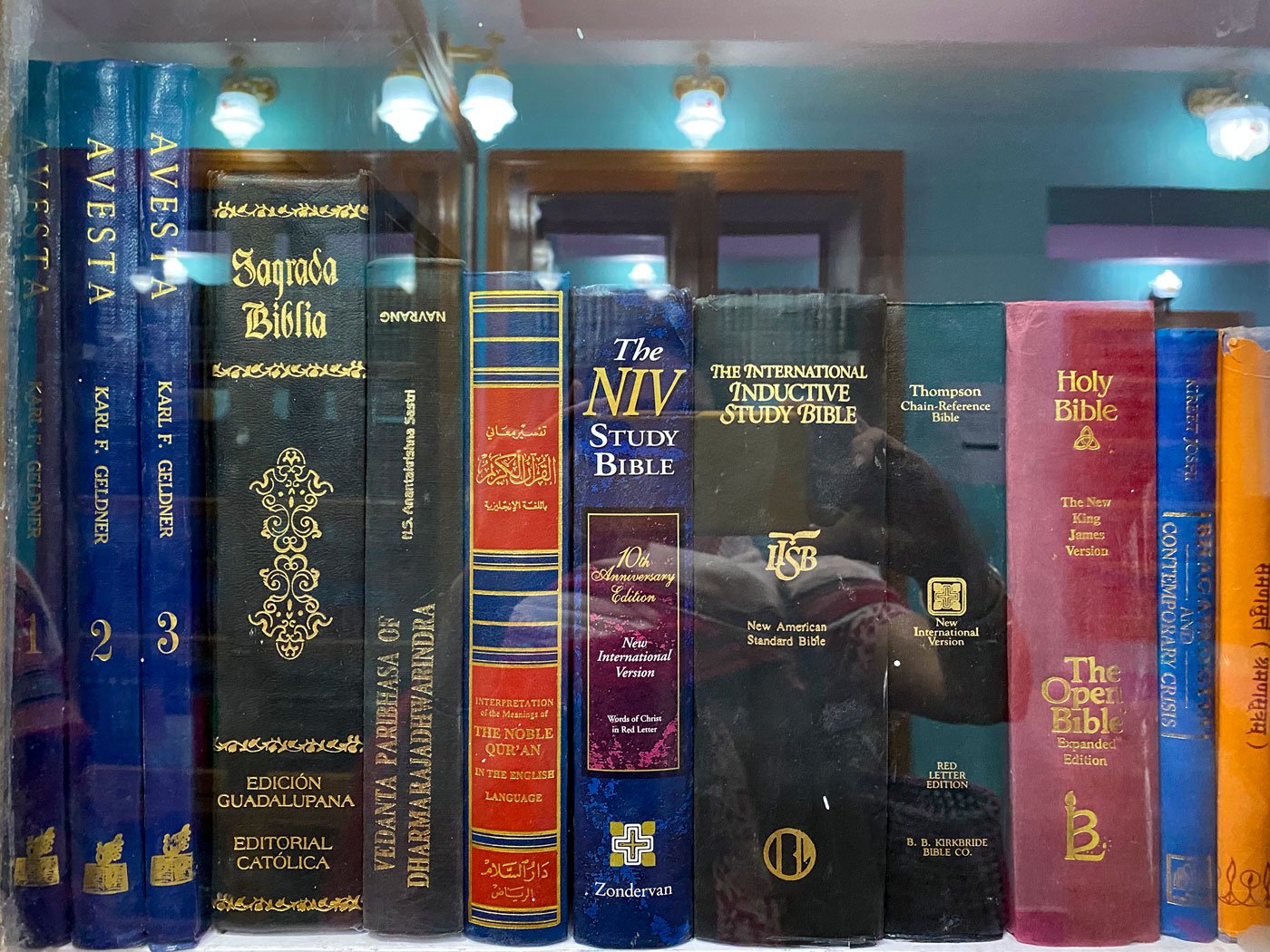 PHOTO • Priti David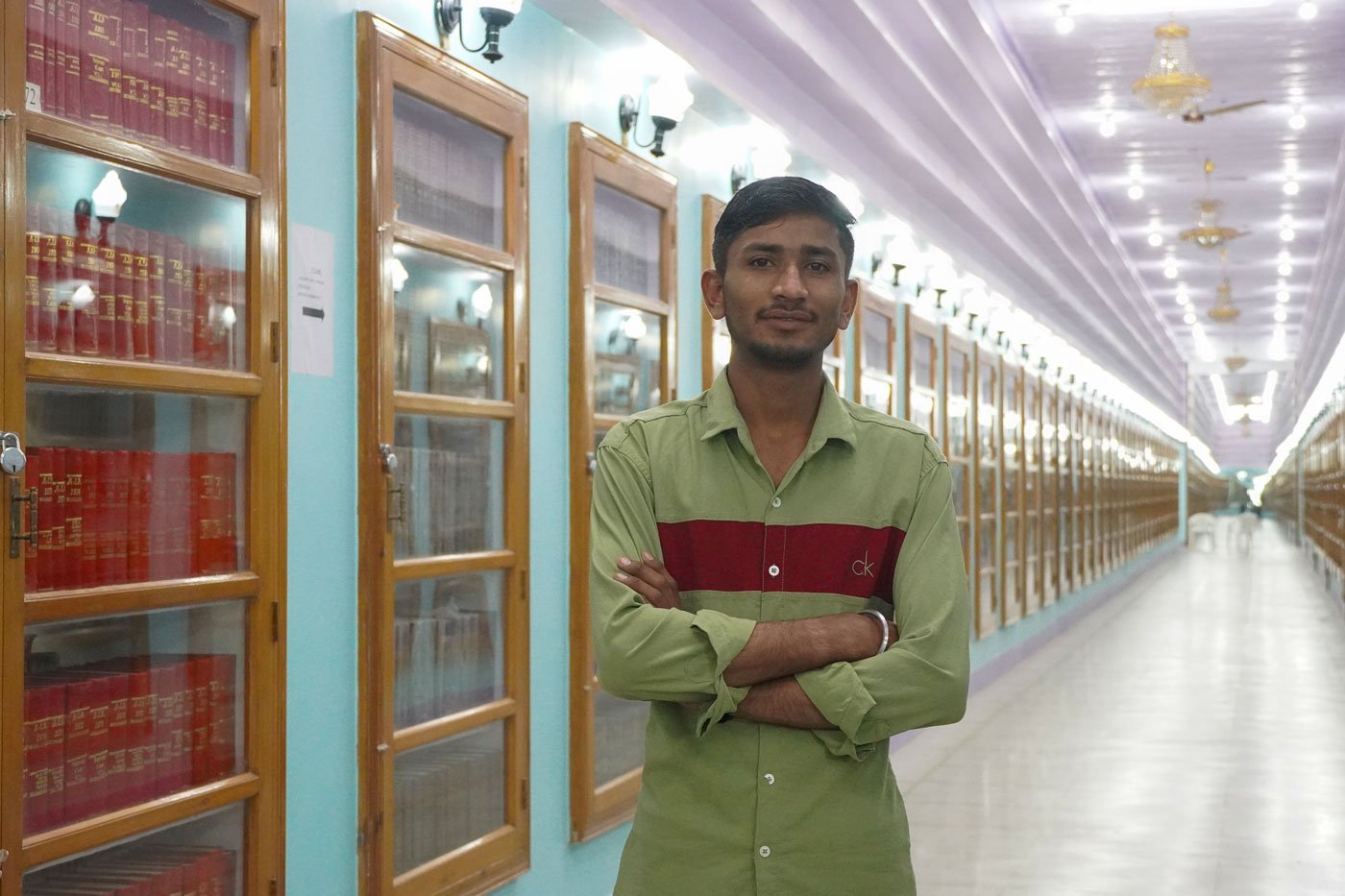 PHOTO • Urja
The temple's trust owns 1.25 lakh bighas (roughly 20,000 acres) of land which is the Bhadariya oran (sacred grove) where tradition decrees that, "even a branch cannot be cut," says Kishore, who in his seventies, also manages the trust's shelter for over 40,000 cows. In a year, roughly 2-3 lakh people visit; Rajputs, Bishnois and Jains are among the communities that come during the four annual festivals. At the moment, until the library is inaugurated, they make up the visitors who descend to have a look.
Besides the library, there is a sprawling gaushala (cow shelter) manned by 150 staff. Tens of thousands of cows and bulls of different breeds – Gir, Tharparkar, Rathi and Nagori. "The oran is for the birds and animals," says Ashok Sodani, Administrator of the Trust. The animals are brought here when they are no longer productive and 90 per cent are male. "We have 14 tubewells for the gaushala , and the Trust spends annually around 25 crore [rupees] on fodder," says Sodani and, "3-4 truckloads come in every day from as far as Haryana, Punjab and Madhya Pradesh." He says the money for this upkeep comes from donations.
As we emerge into the sunlight, Prem Chauhan and Lakshman Chauhan from the Dholi community are still playing the harmonium singing about the deity, Shri Bhadariya mata , who reigns over the temple and everything below and around it.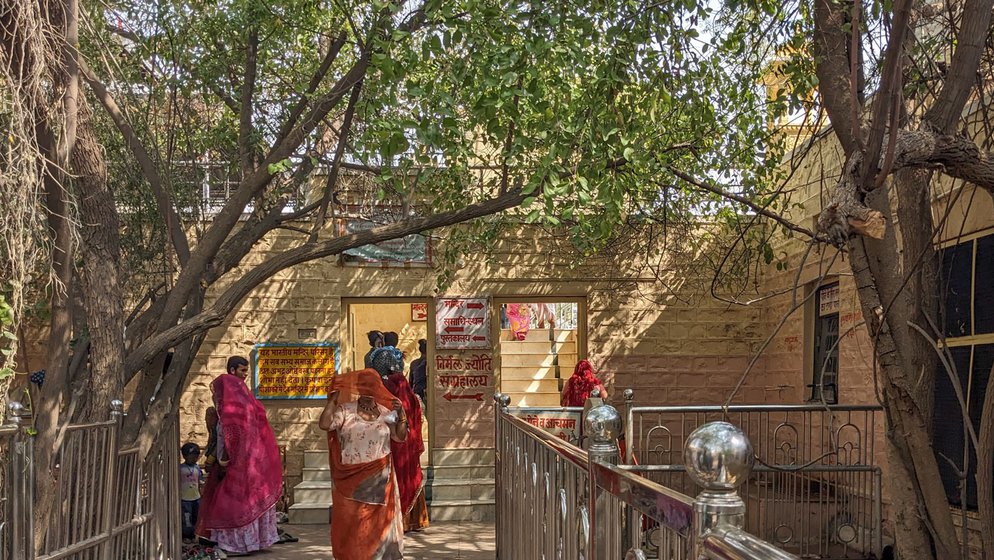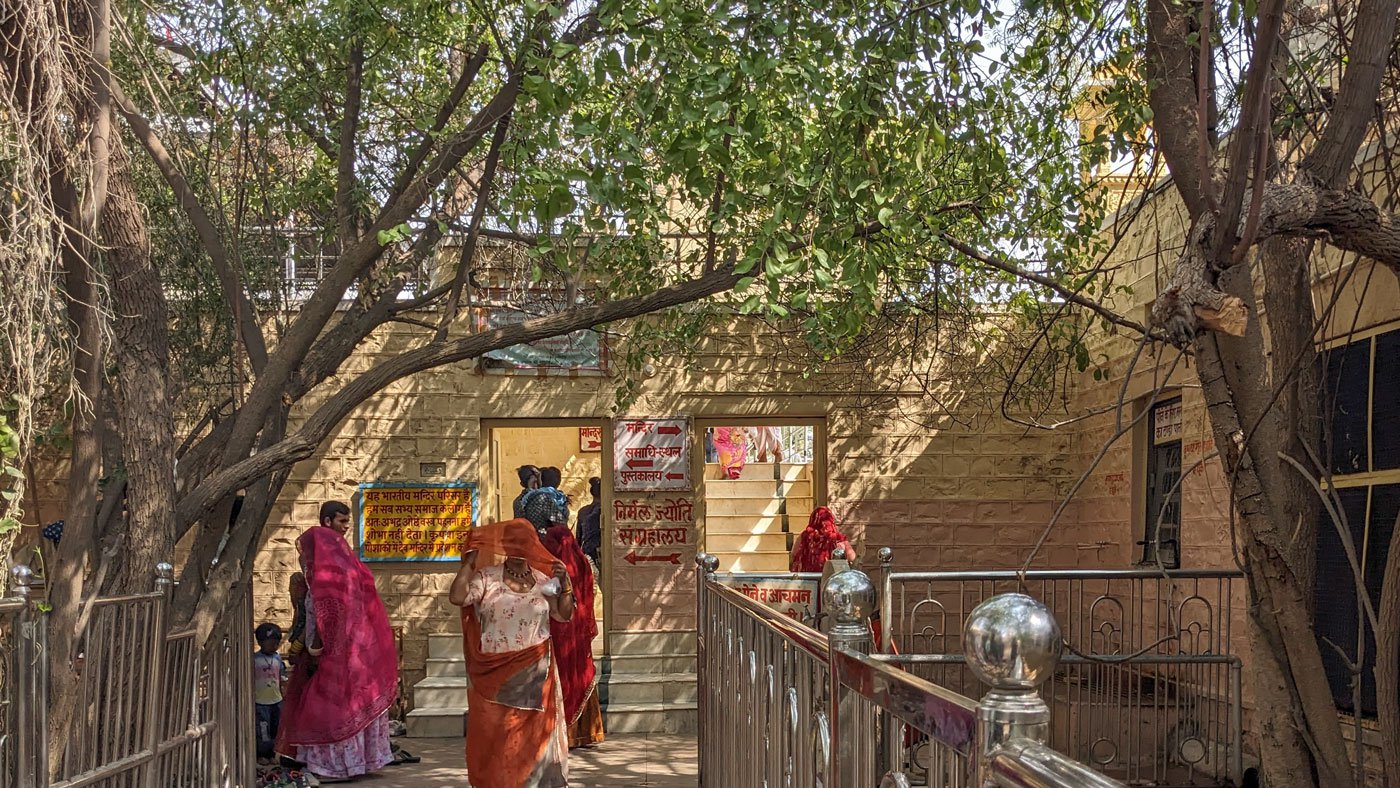 PHOTO • Urja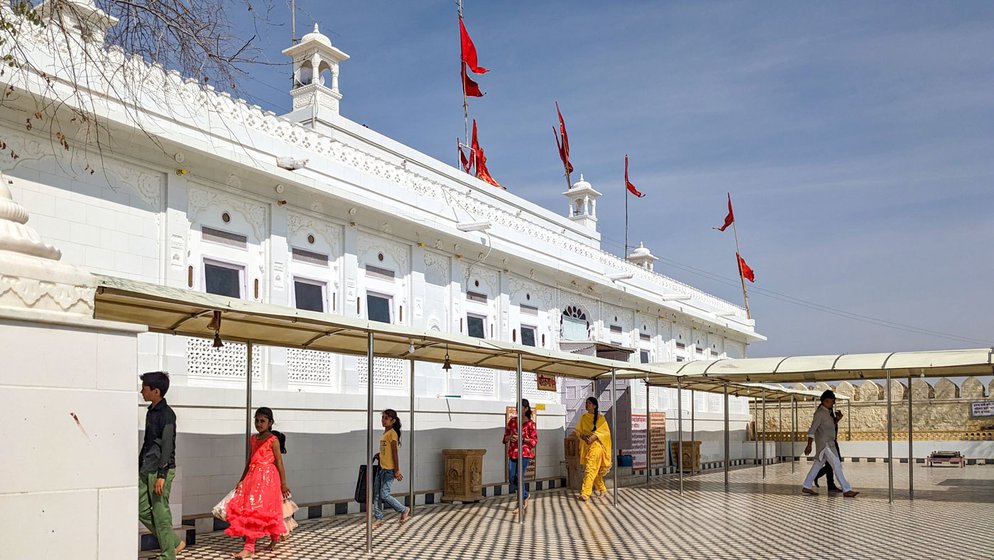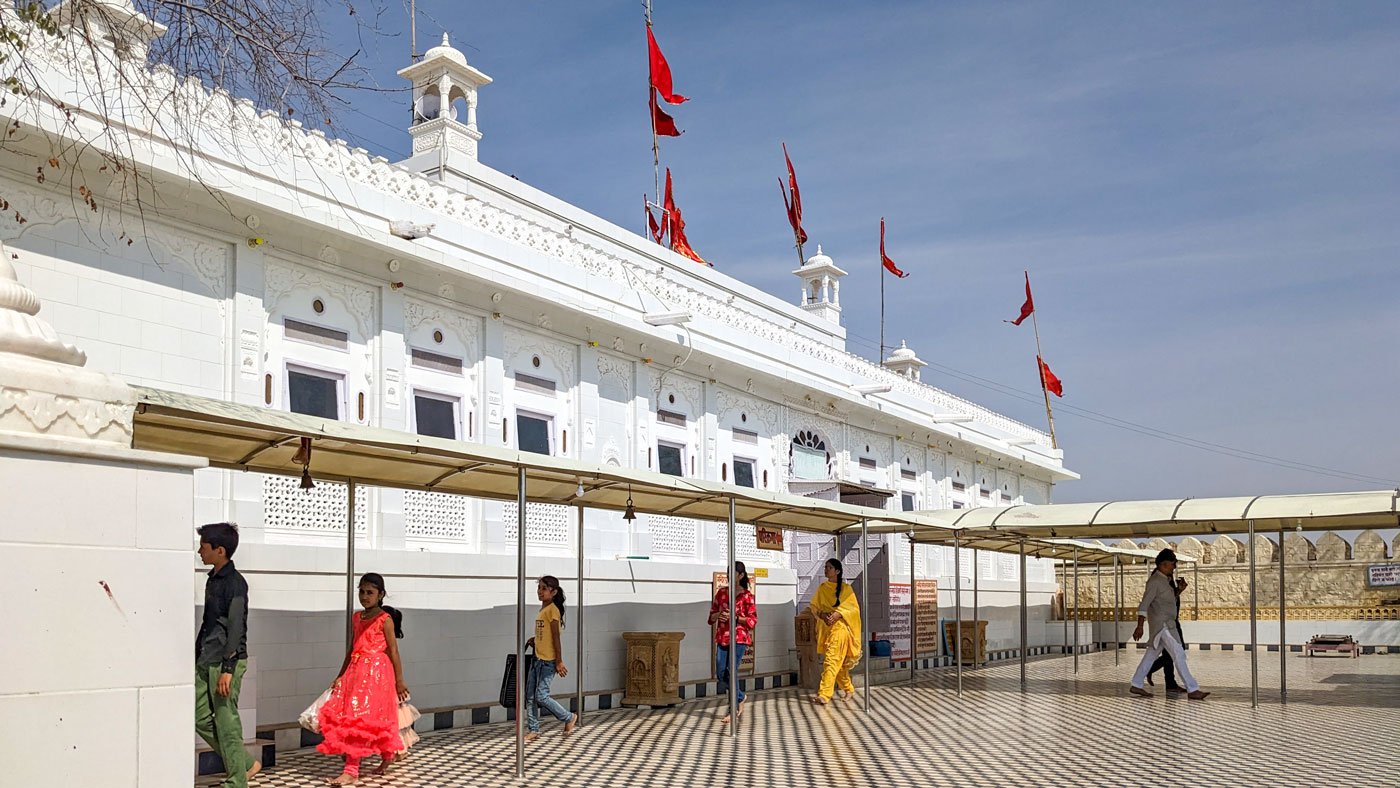 PHOTO • Urja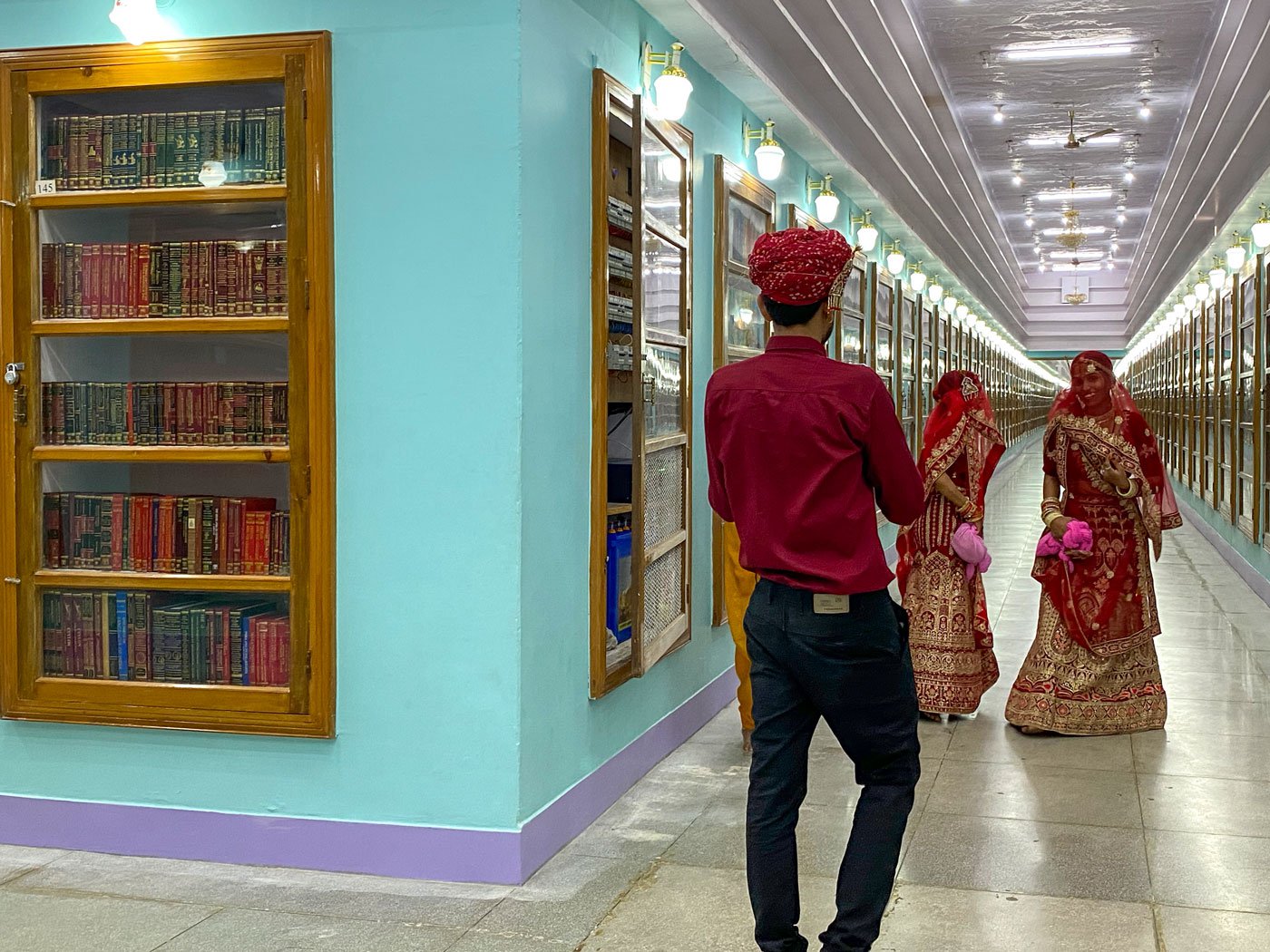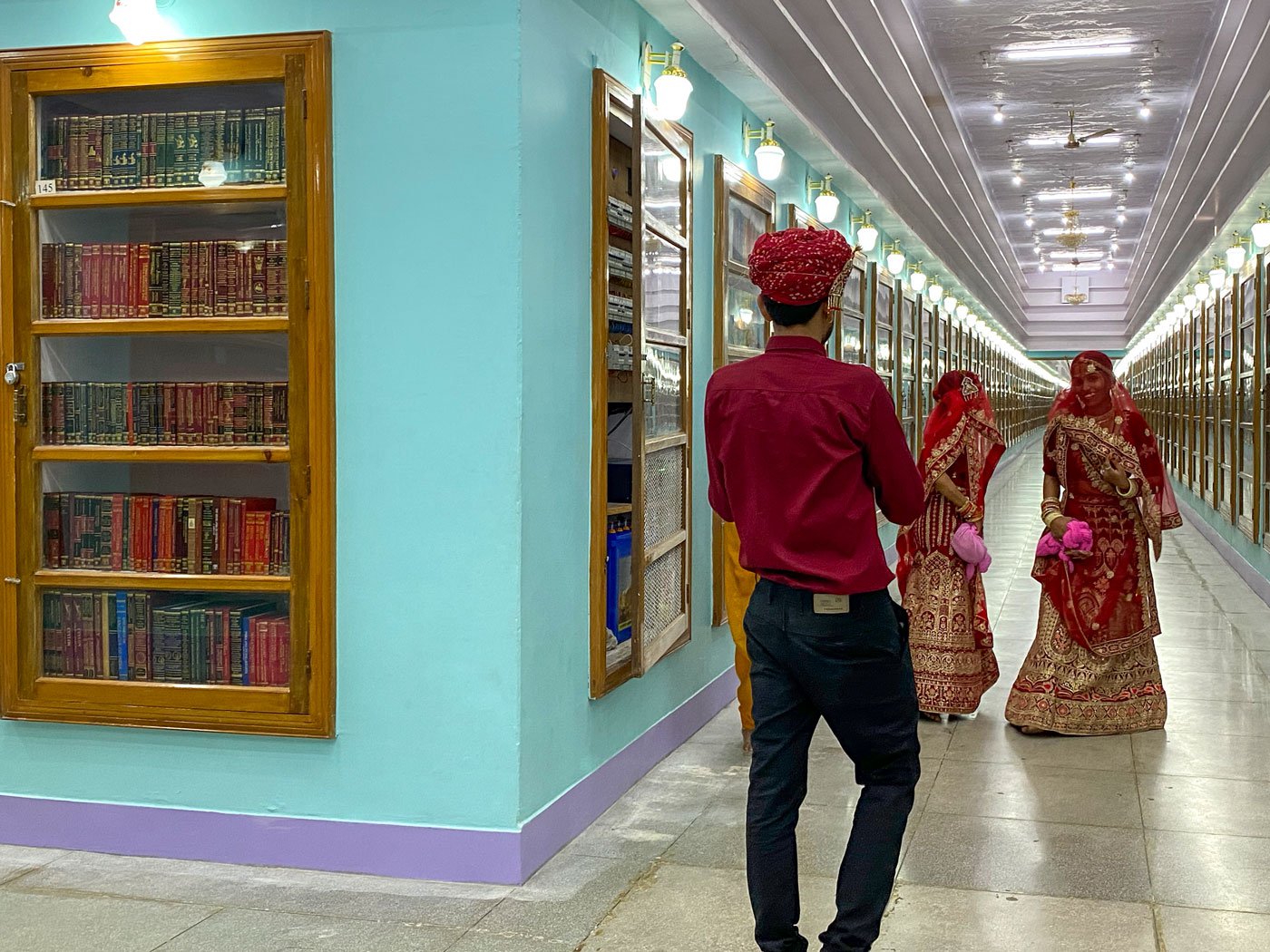 PHOTO • Priti David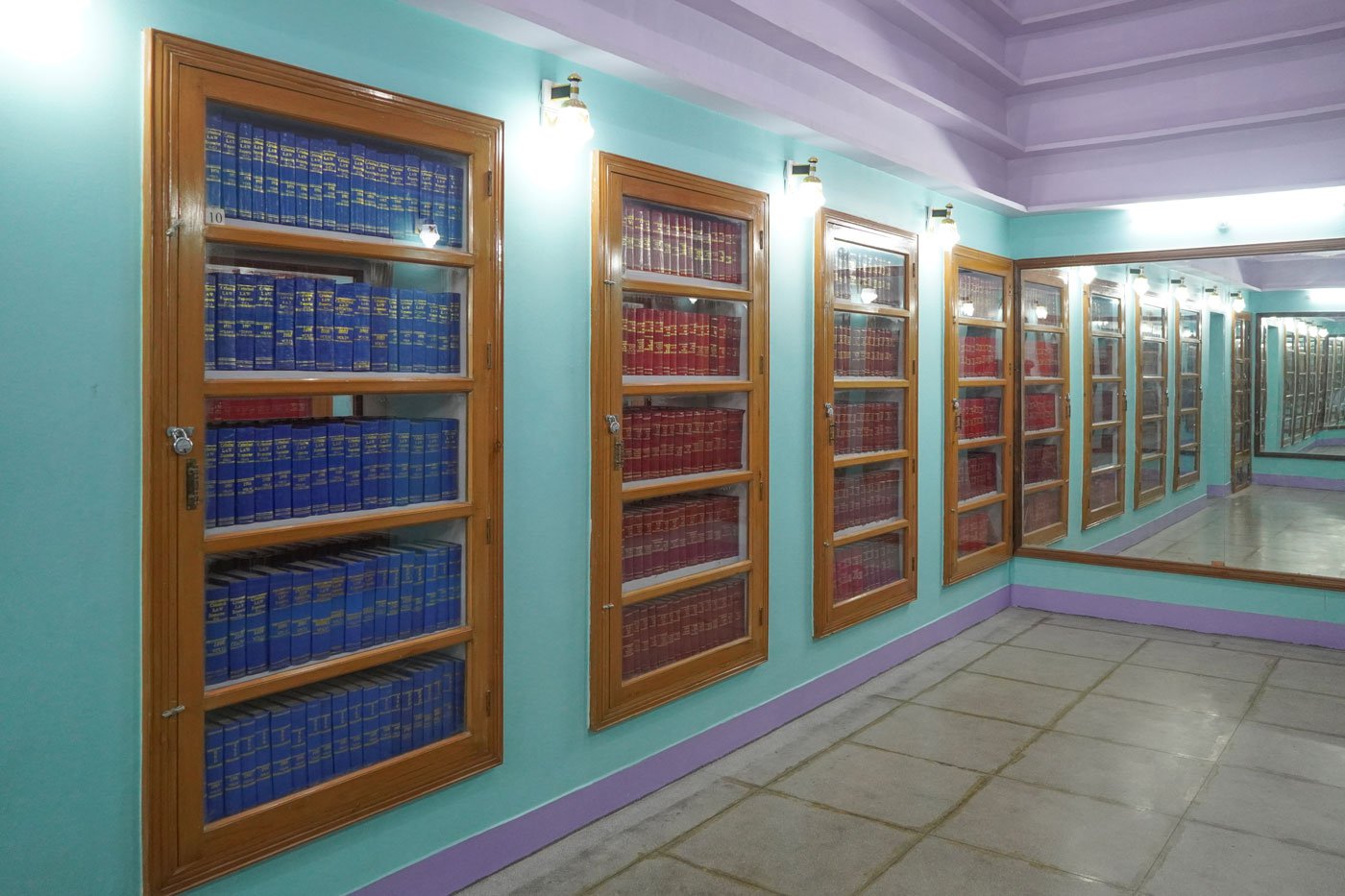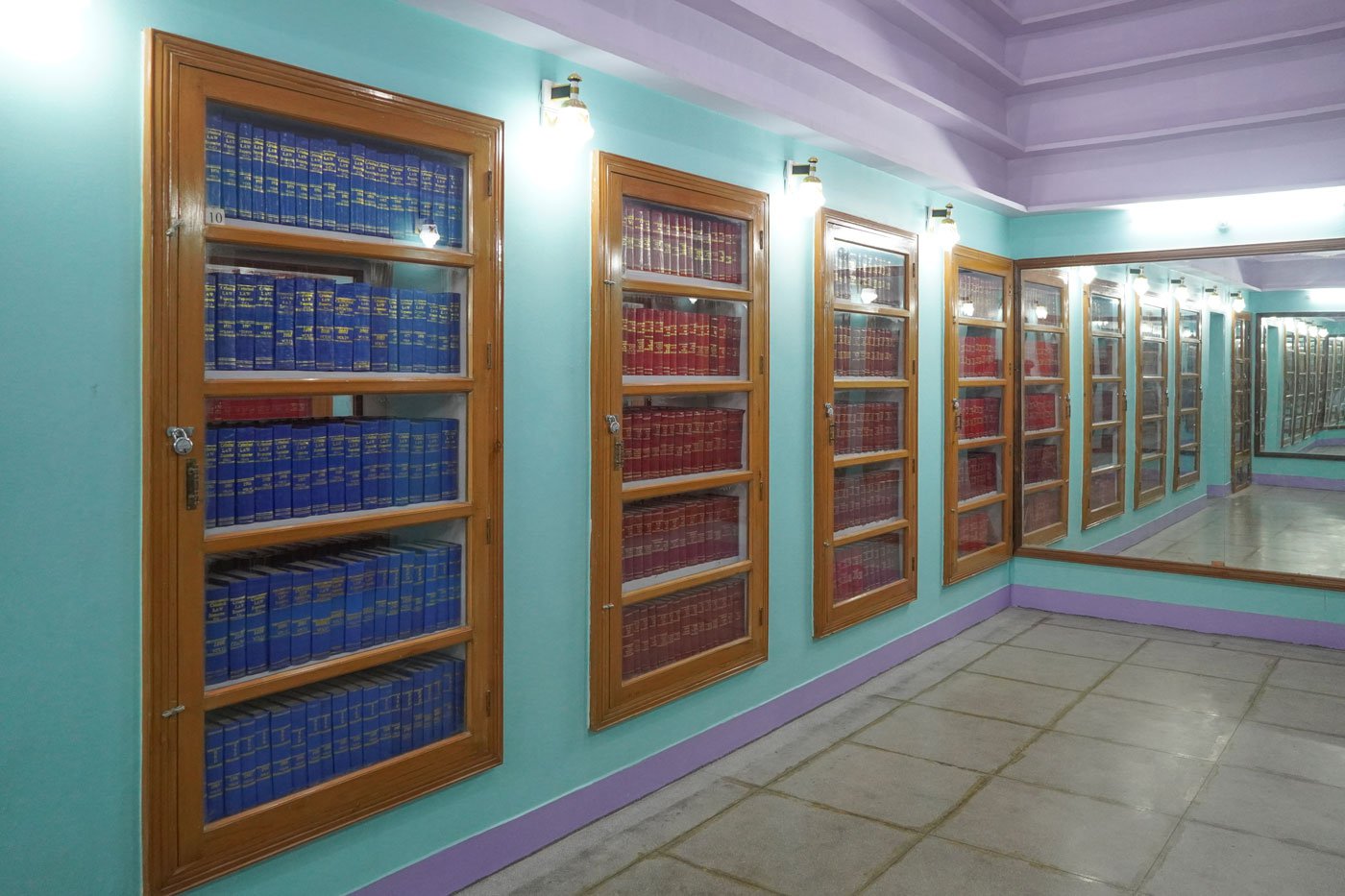 PHOTO • Urja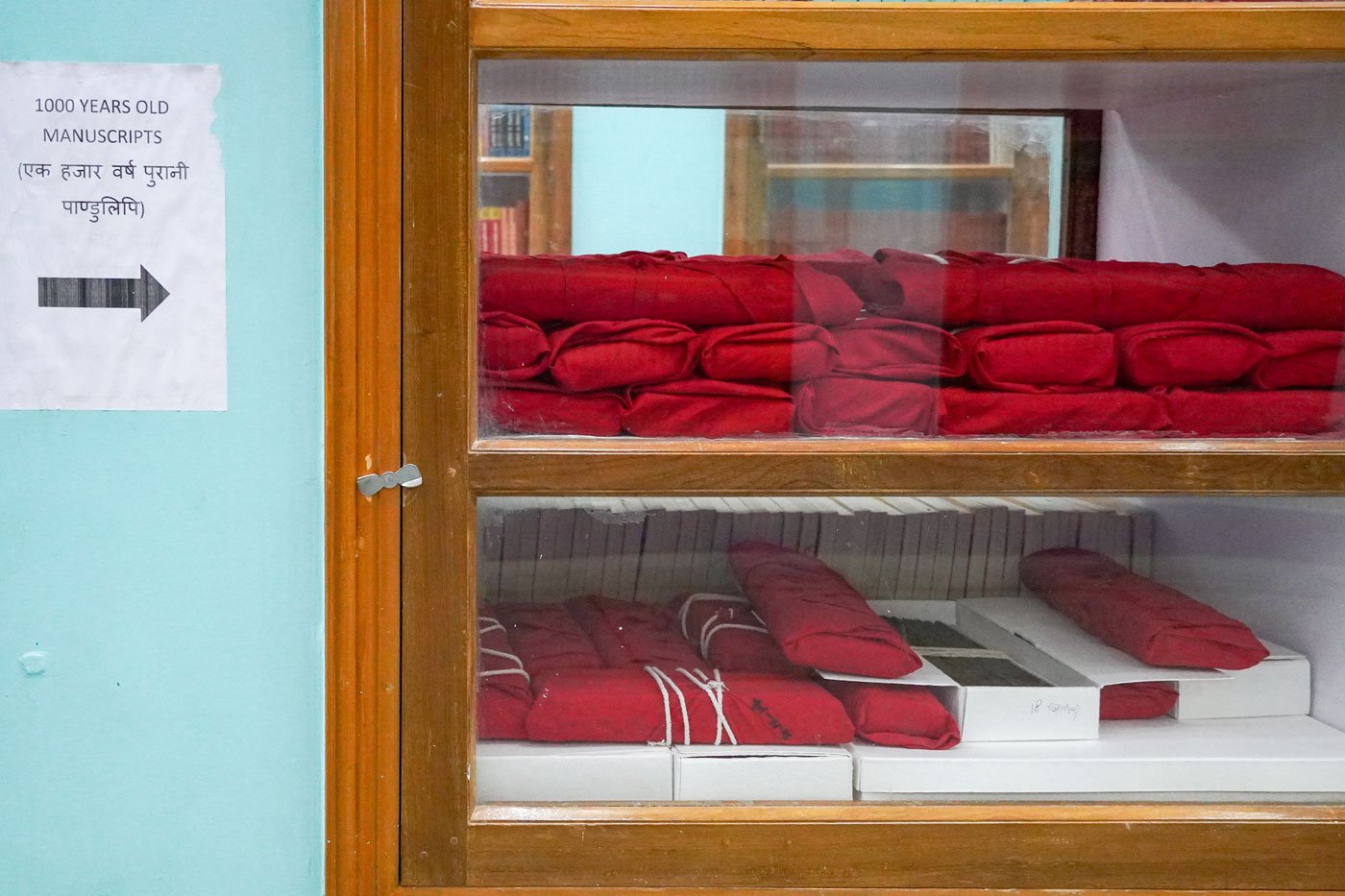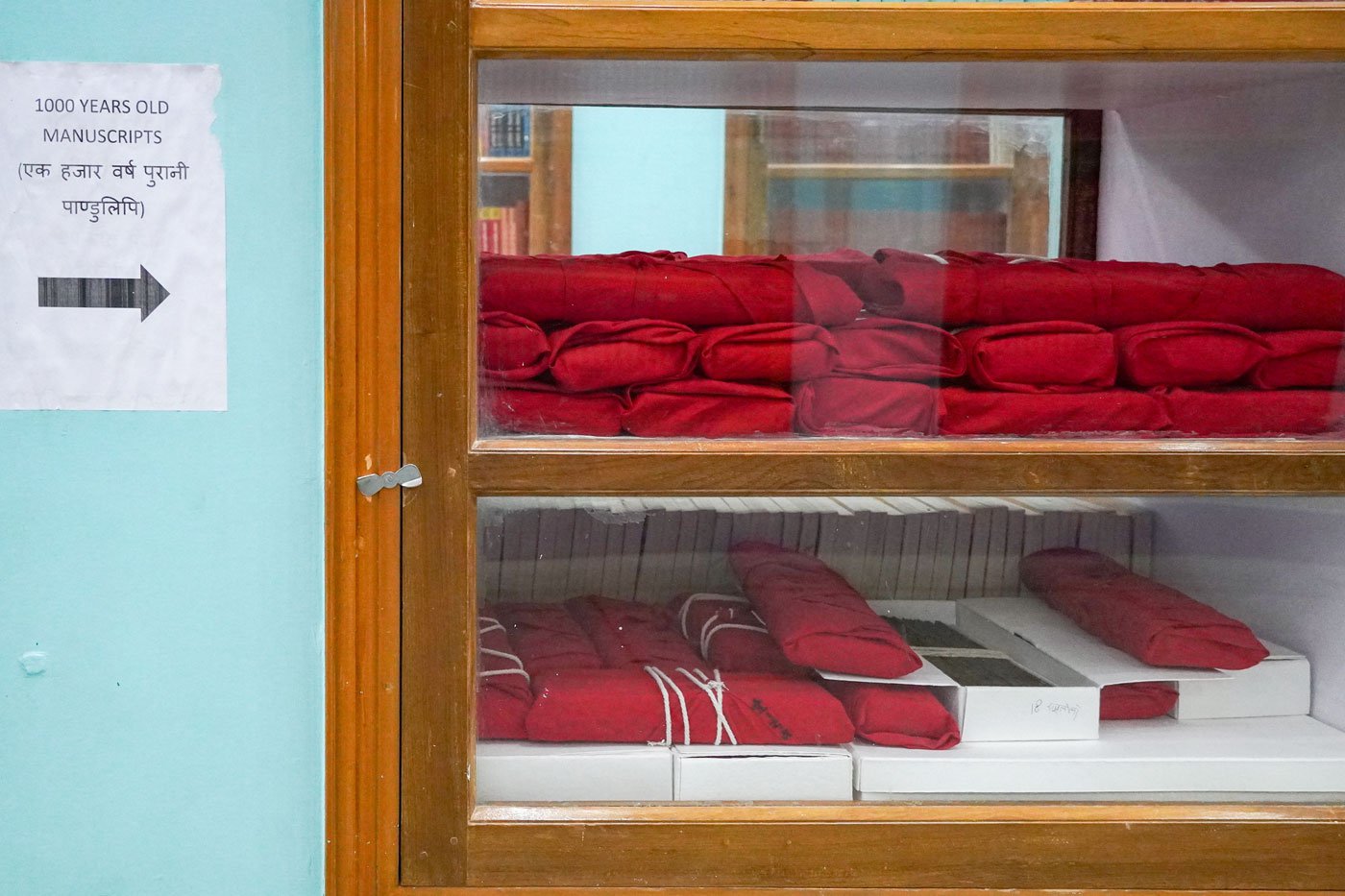 PHOTO • Urja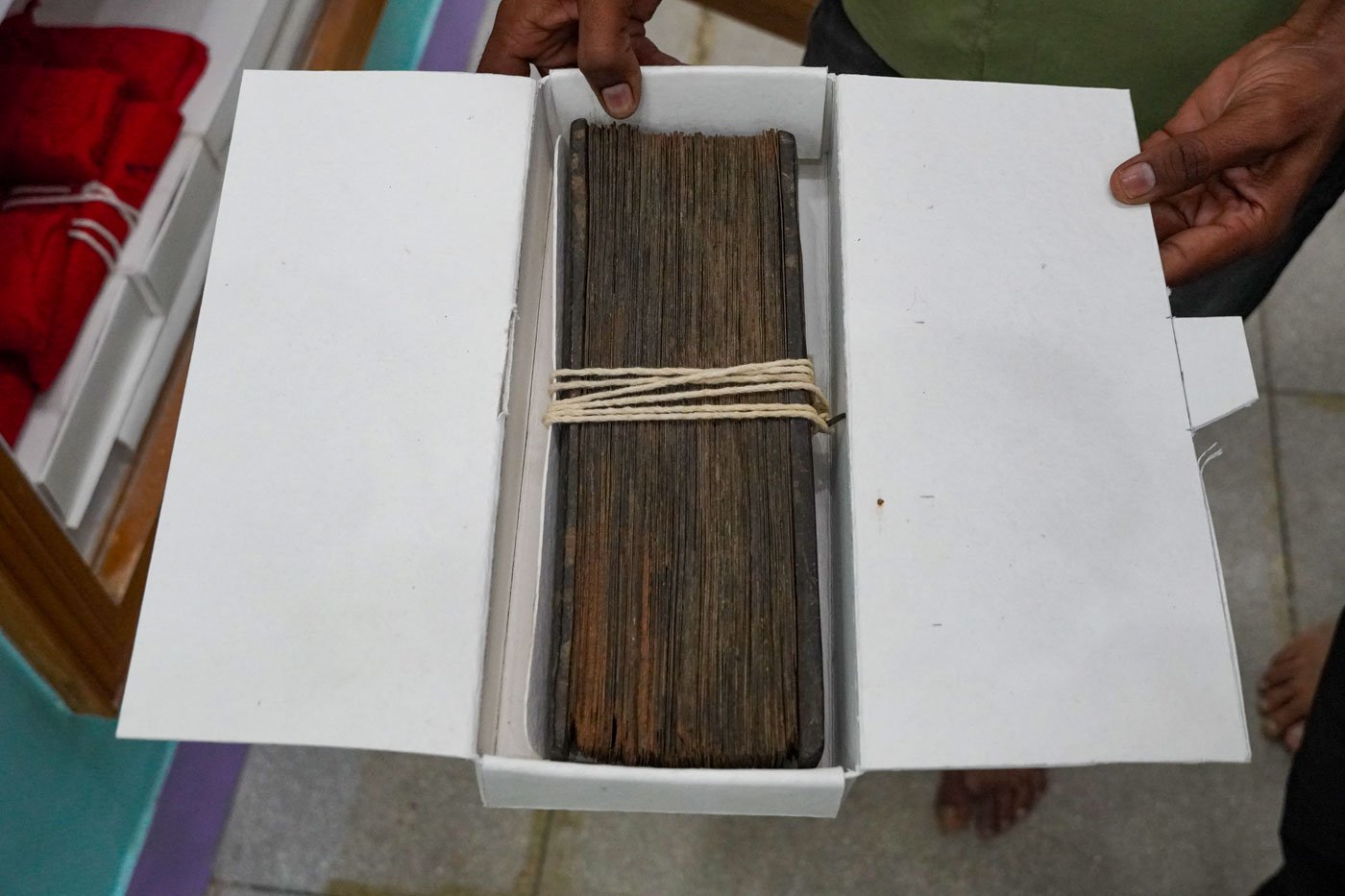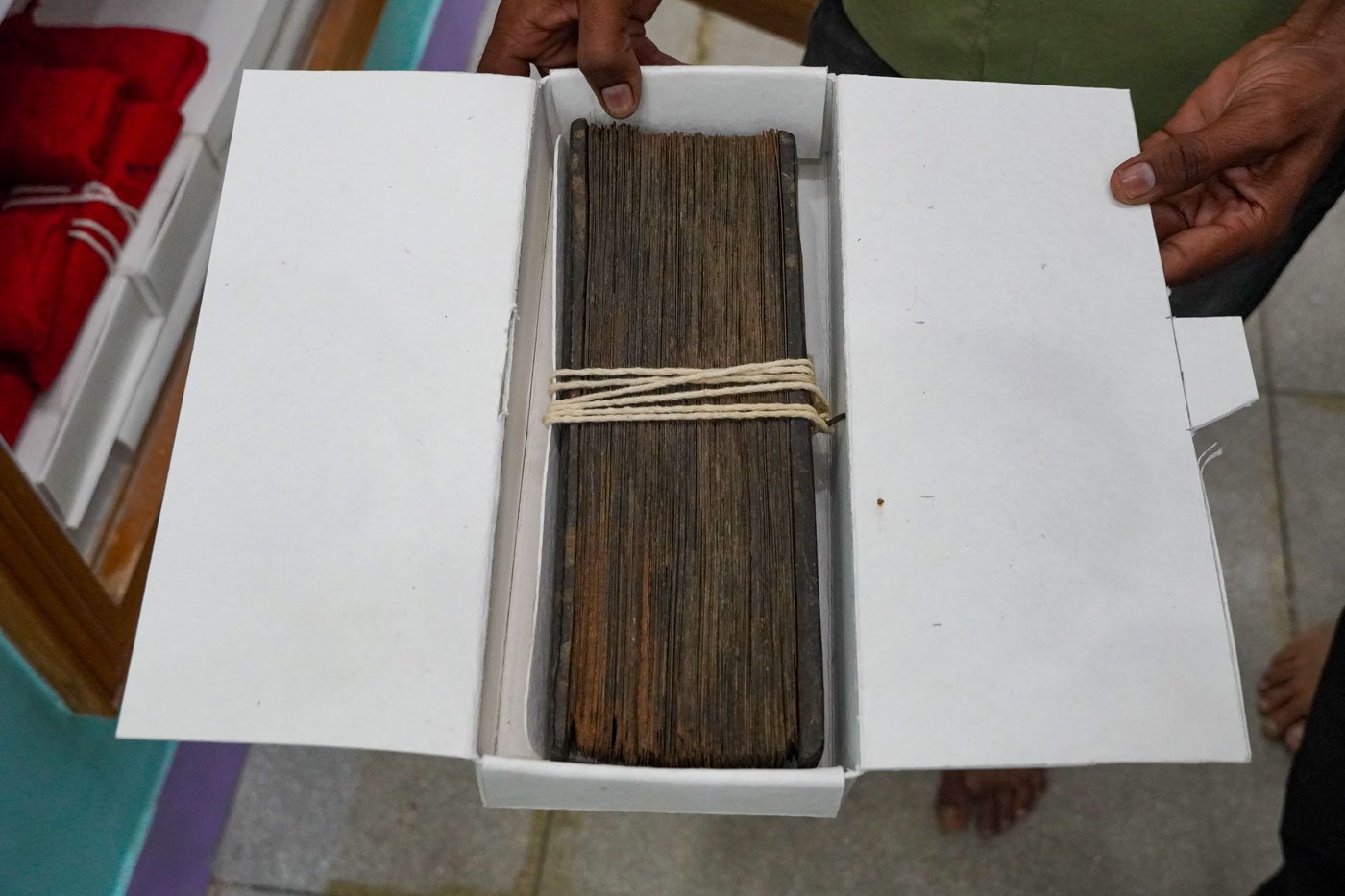 PHOTO • Urja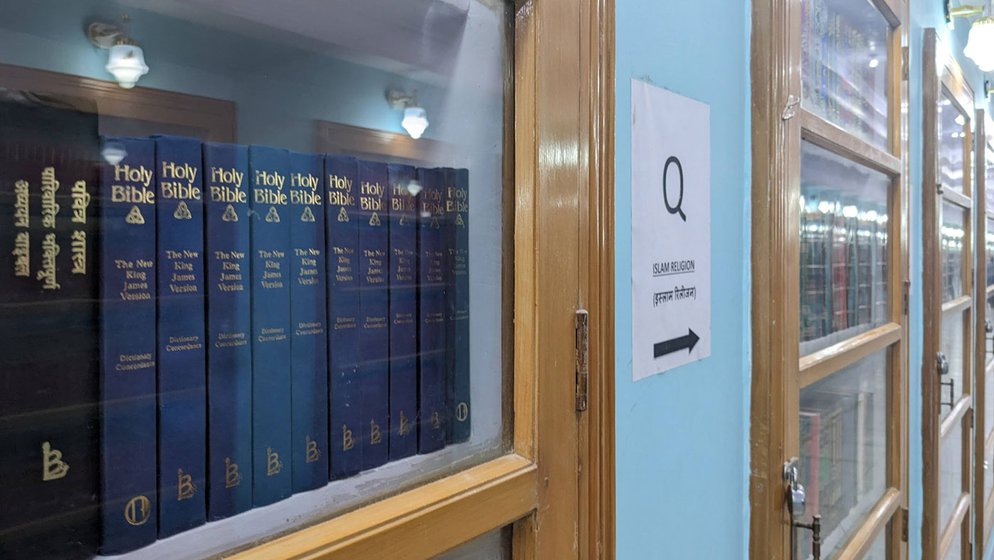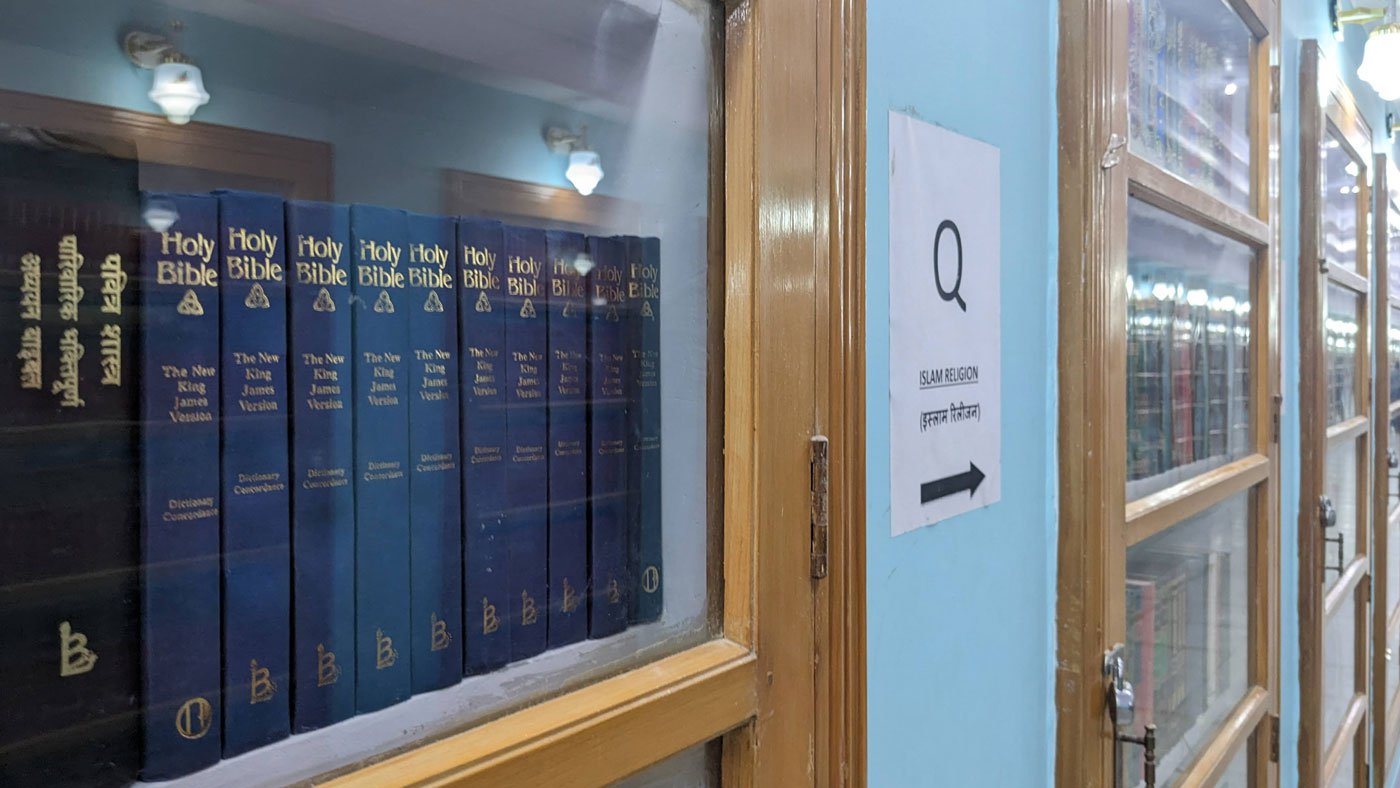 PHOTO • Urja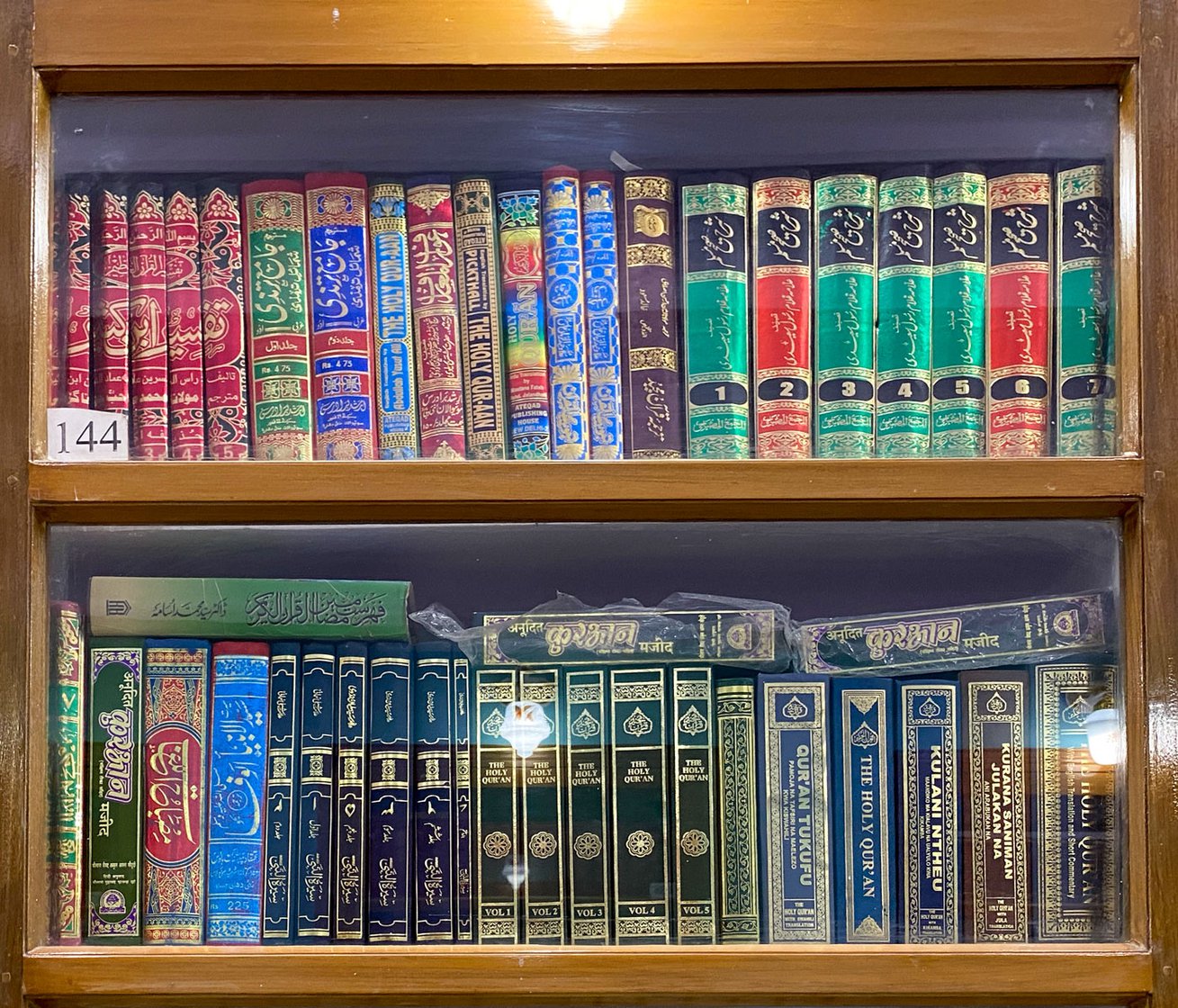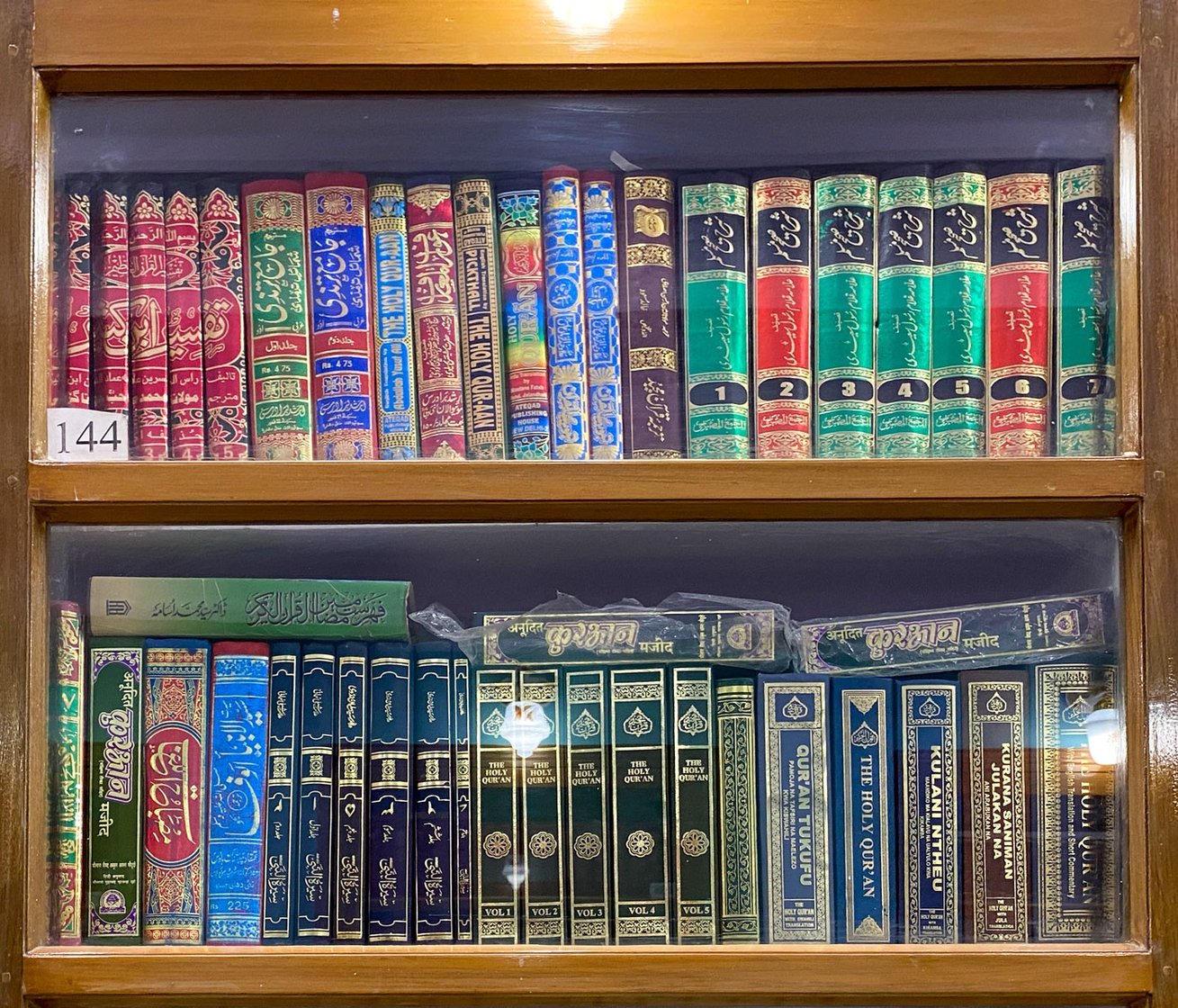 PHOTO • Priti David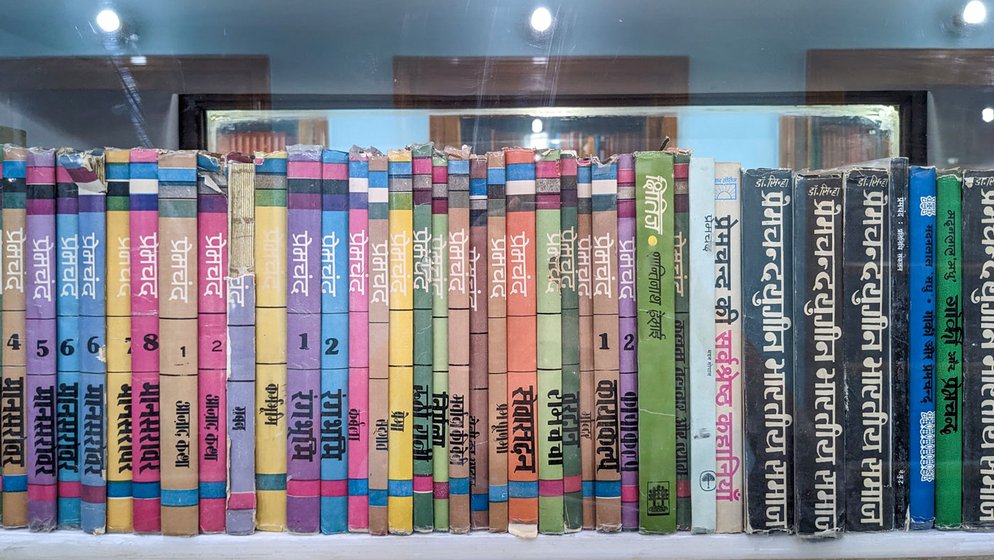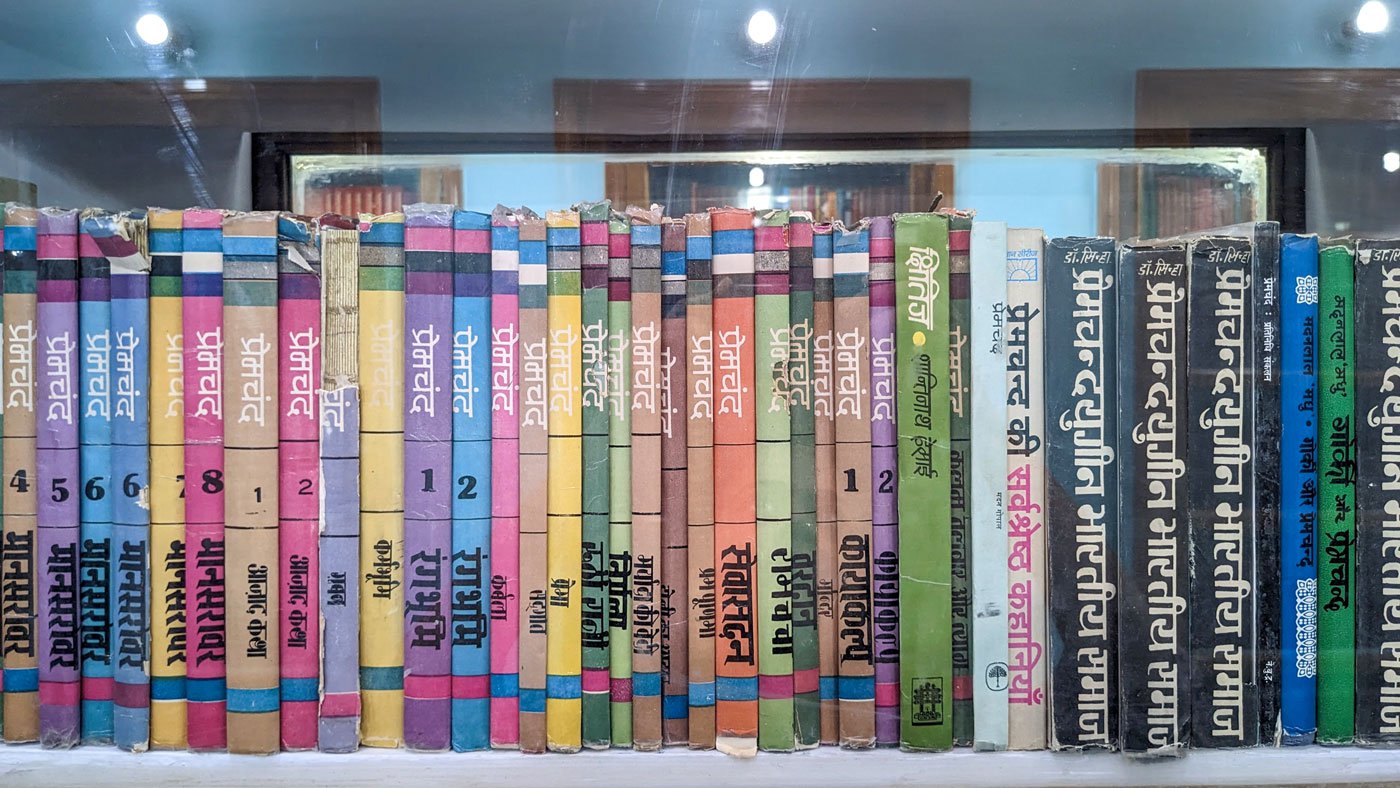 PHOTO • Urja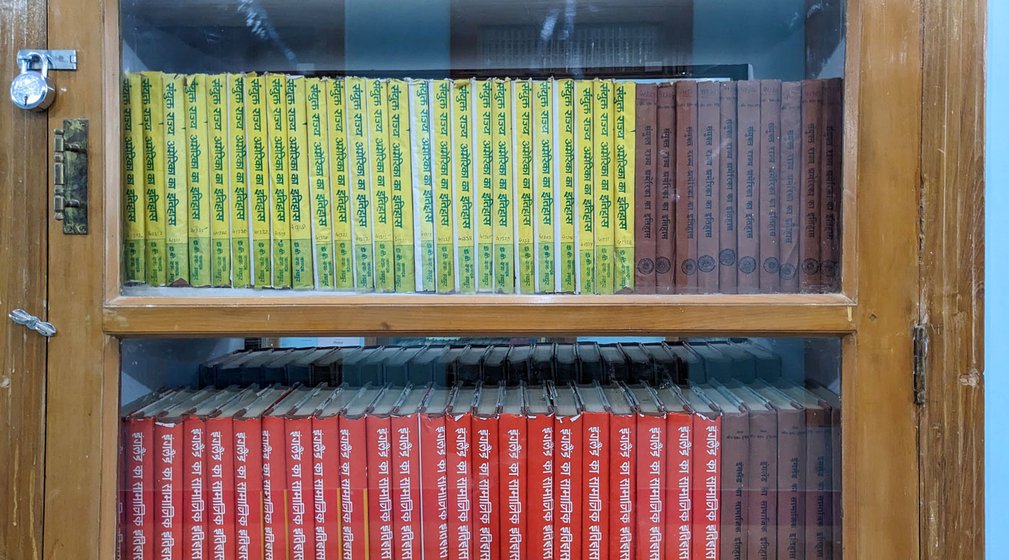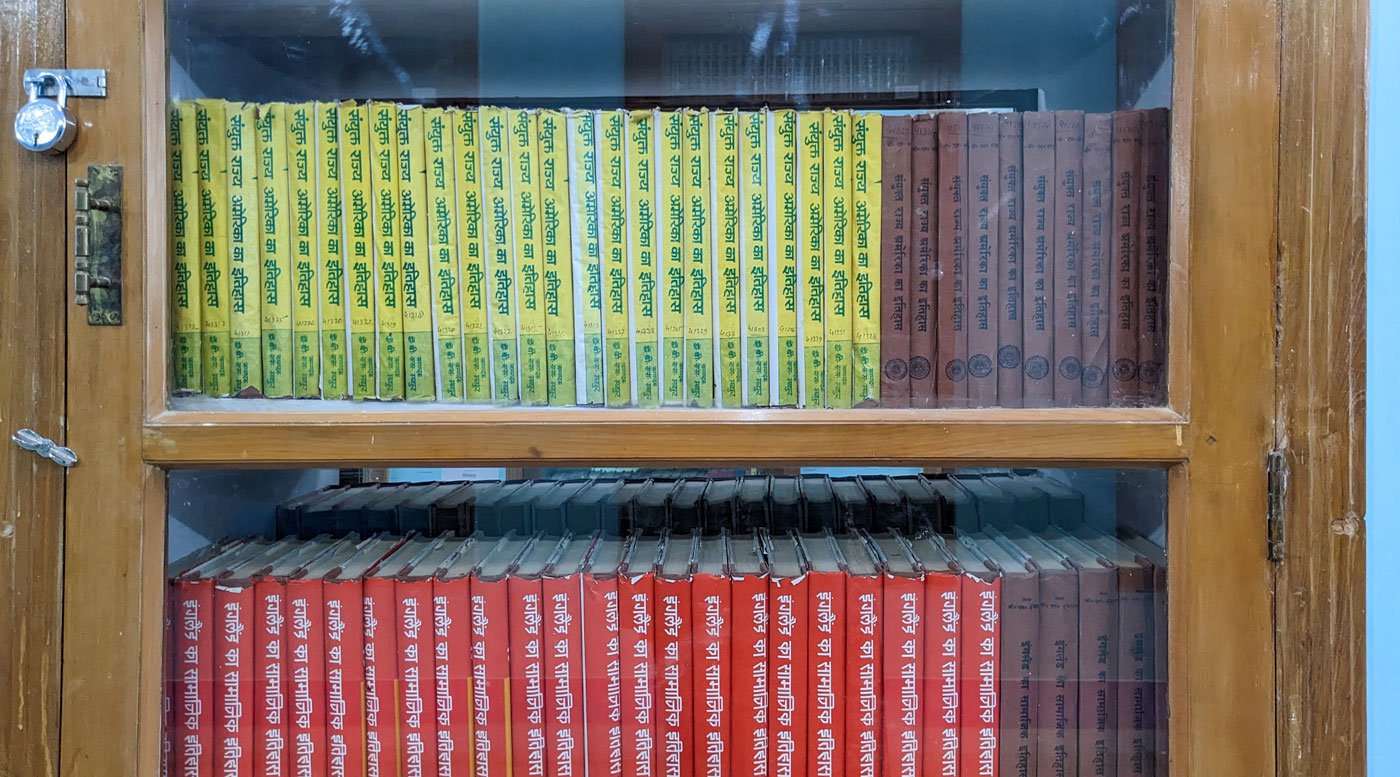 PHOTO • Urja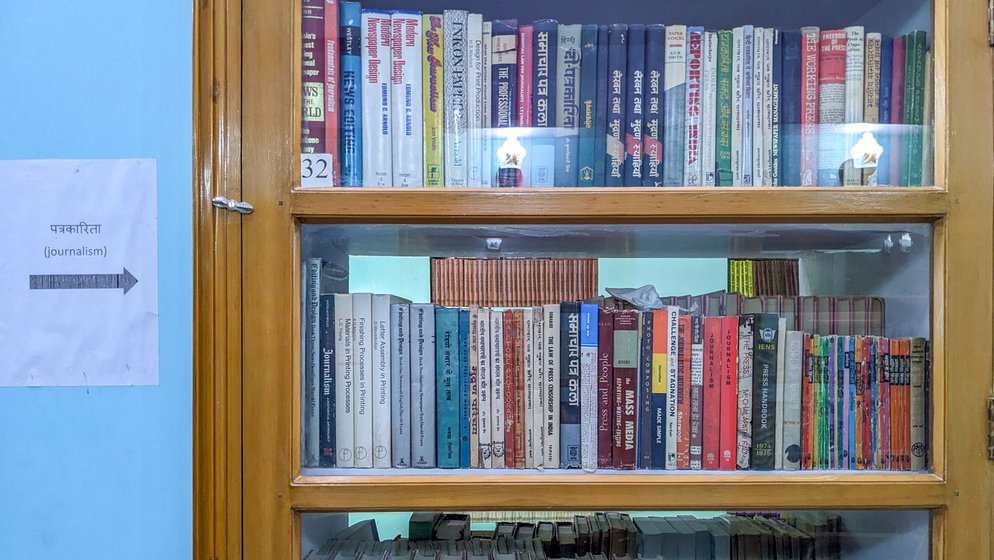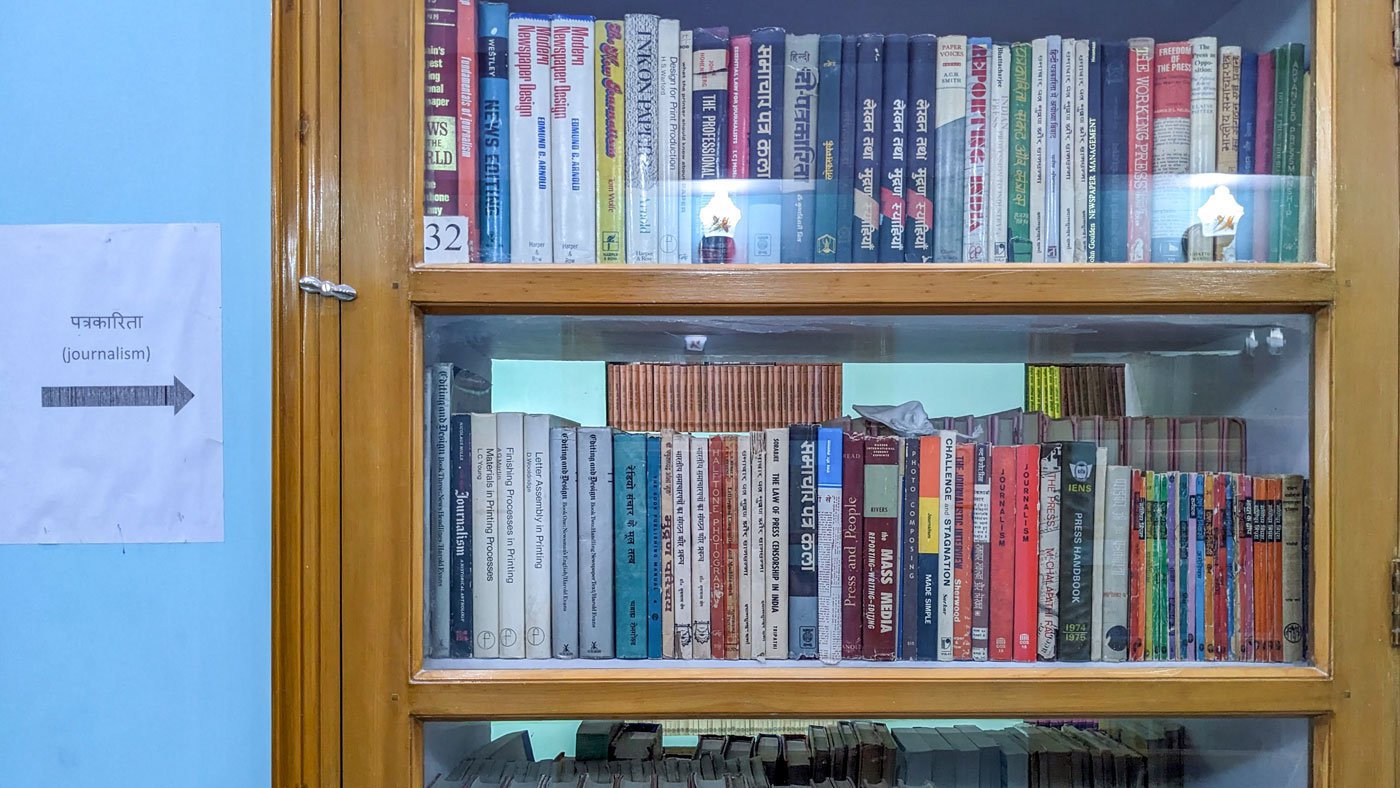 PHOTO • Urja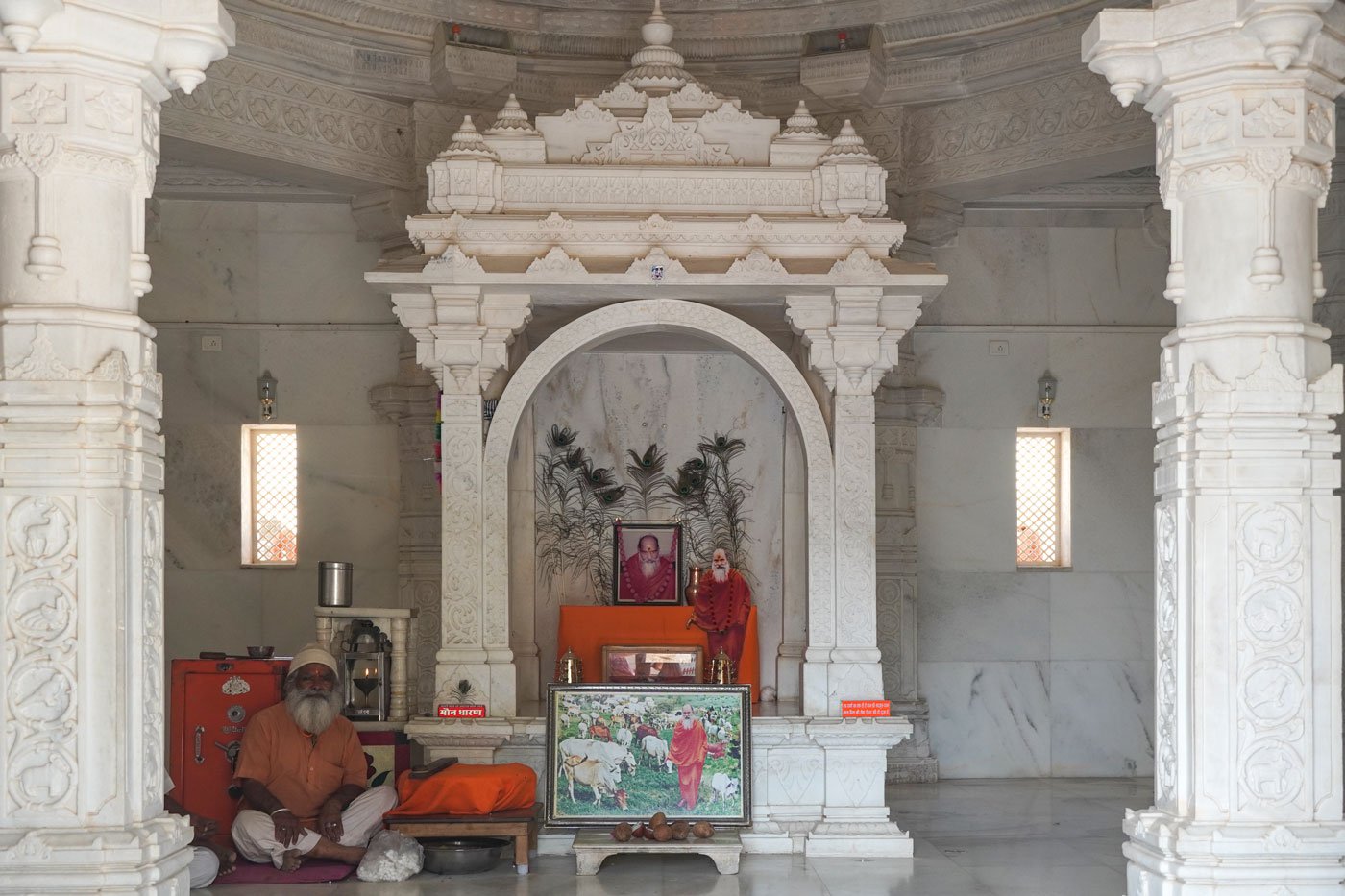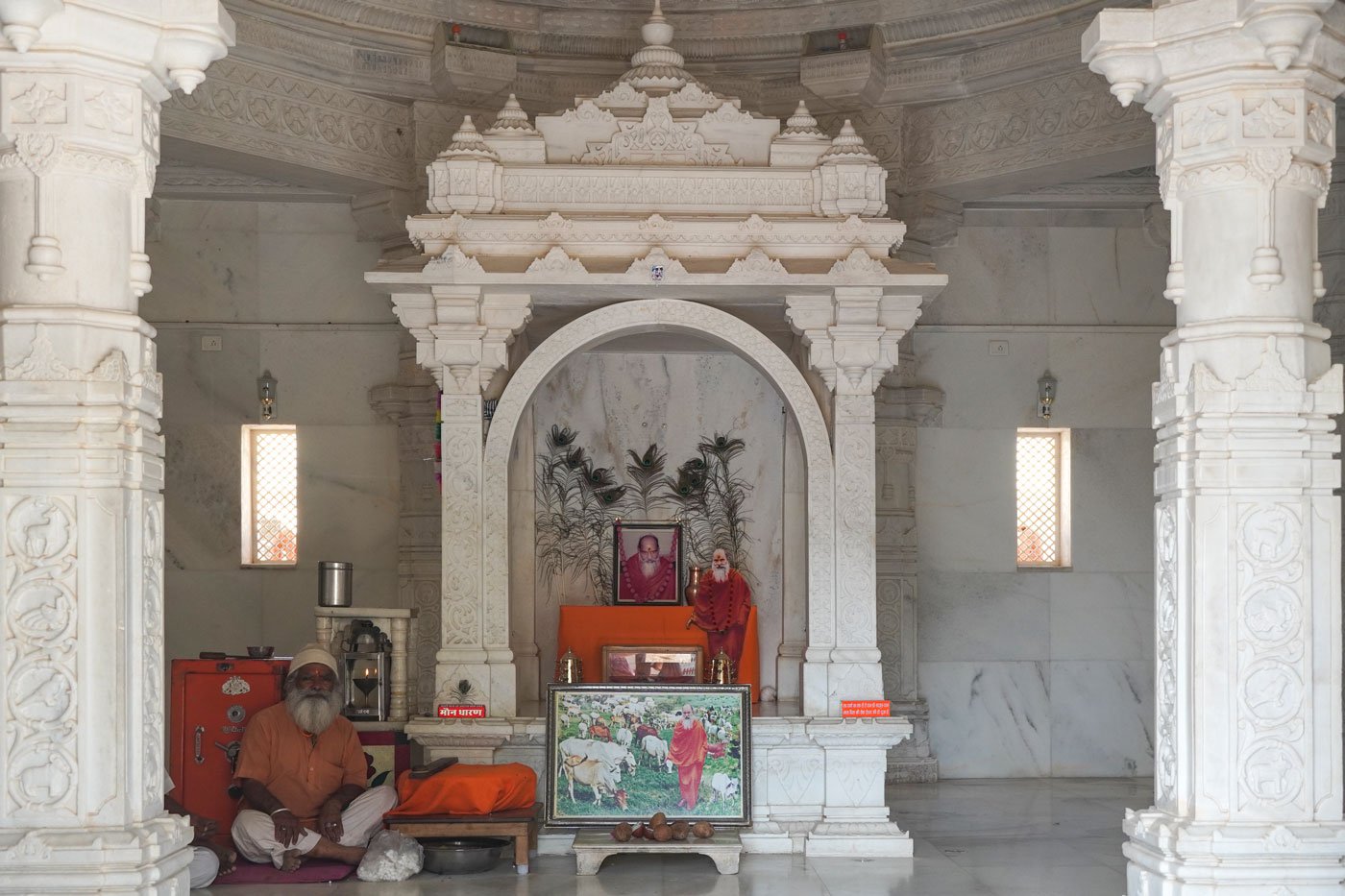 PHOTO • Urja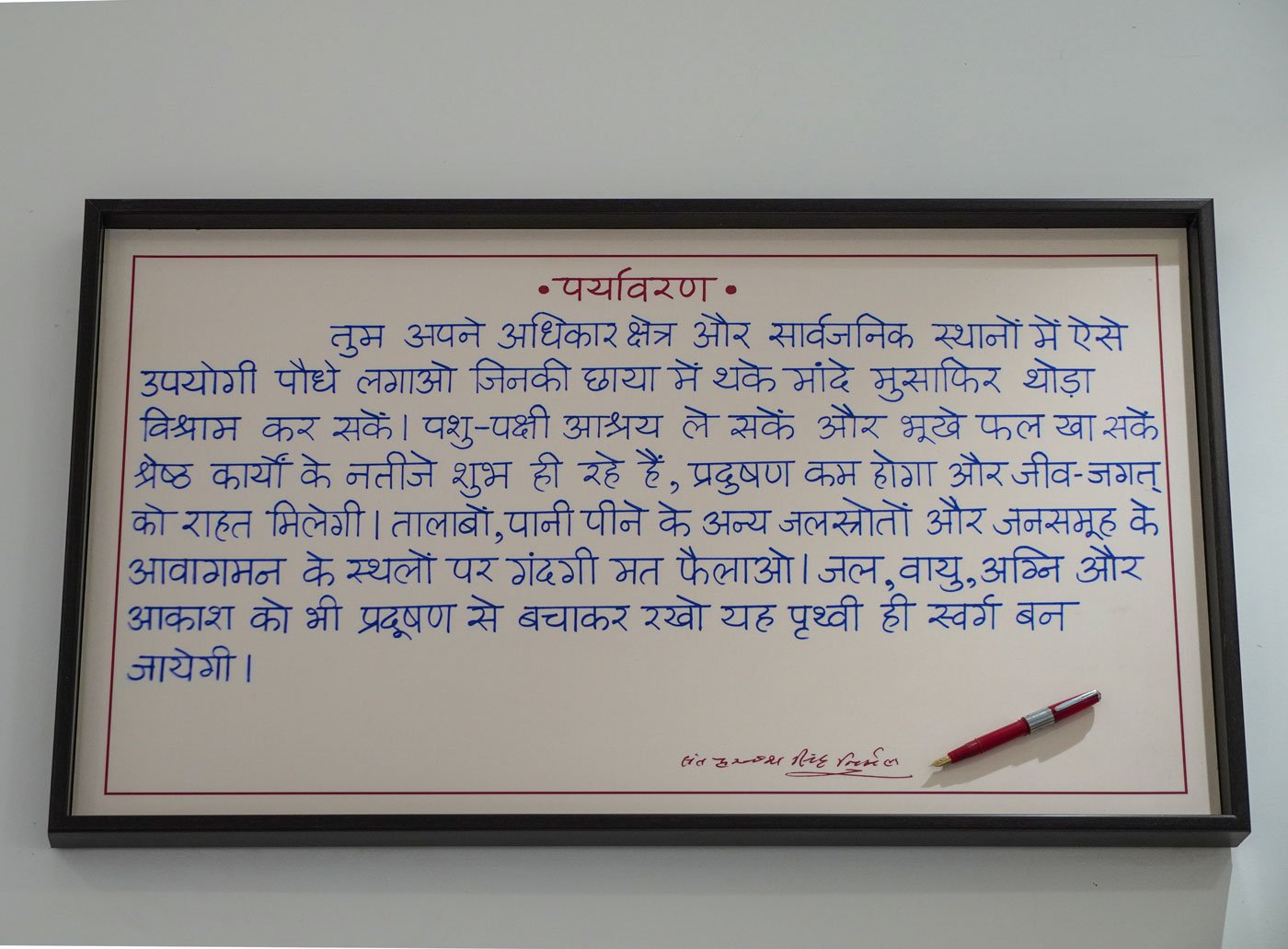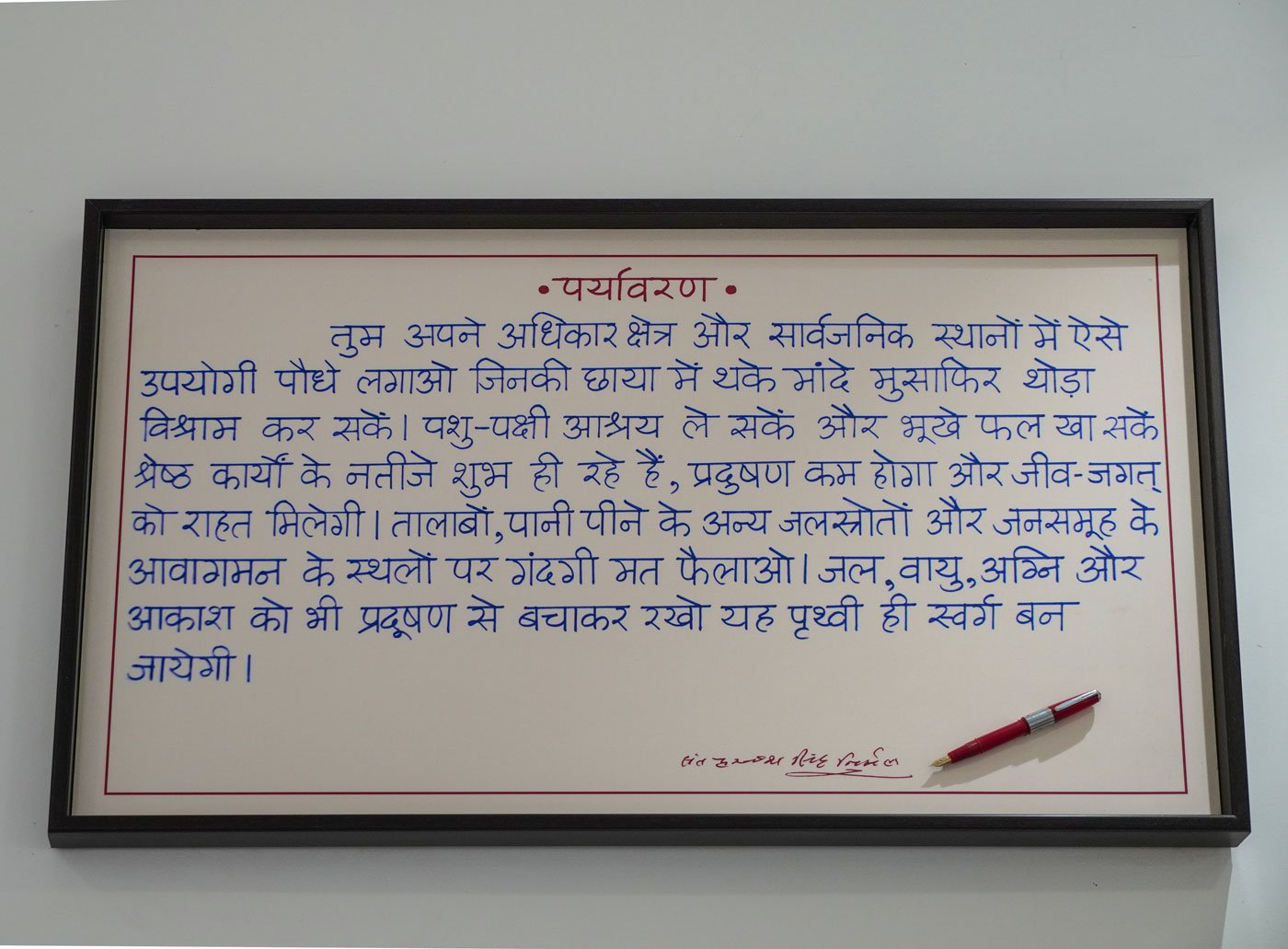 PHOTO • Urja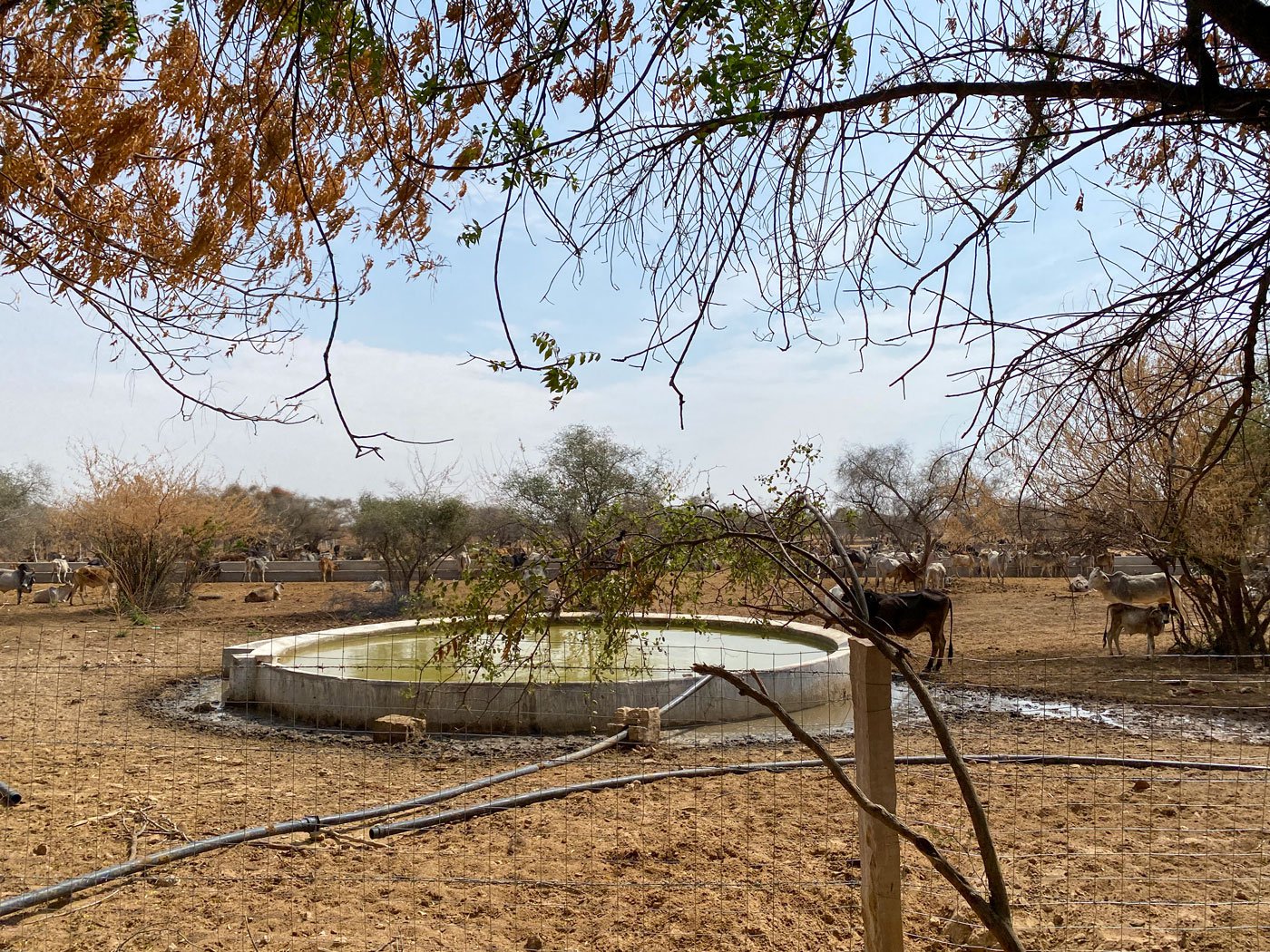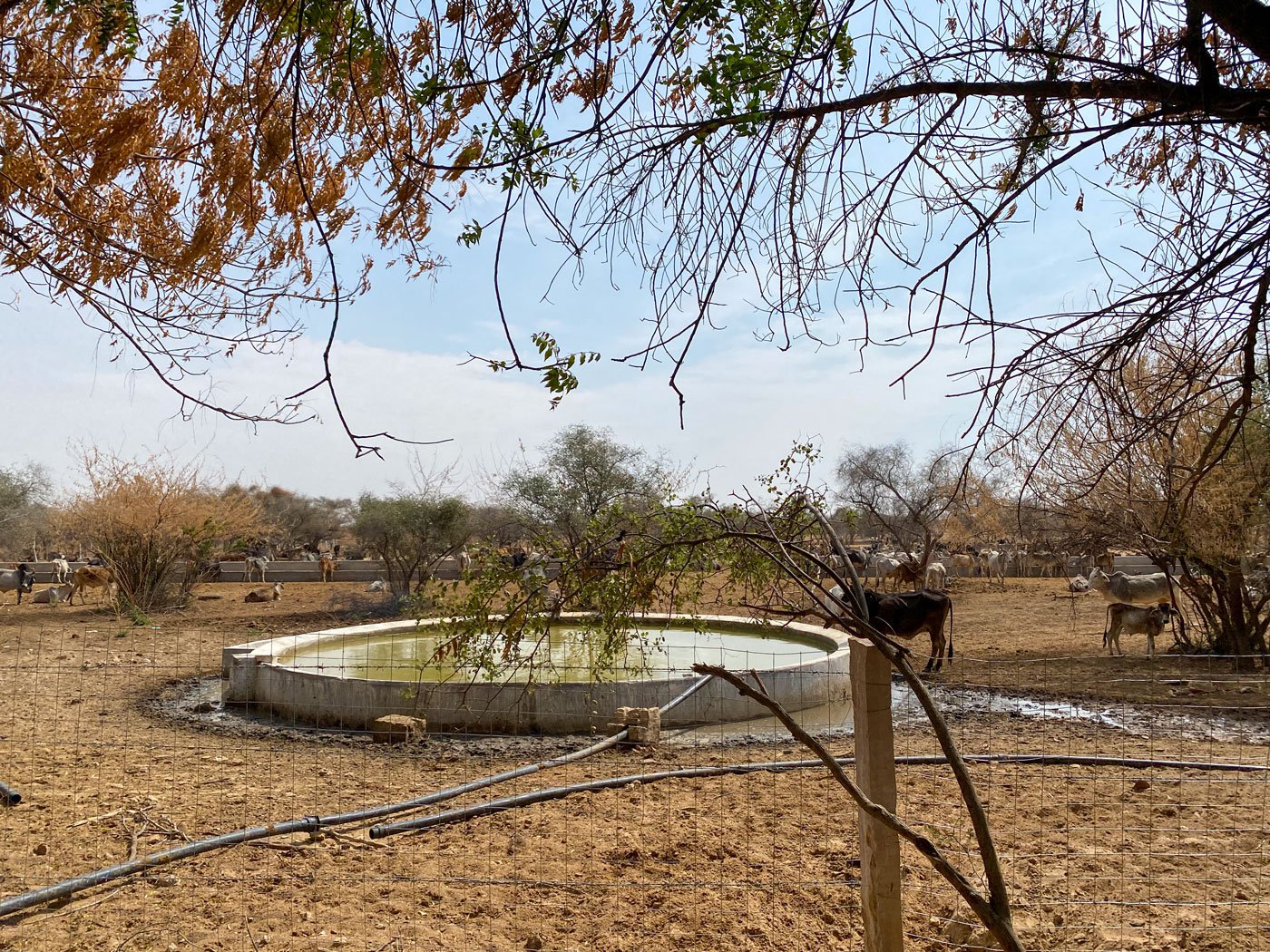 PHOTO • Priti David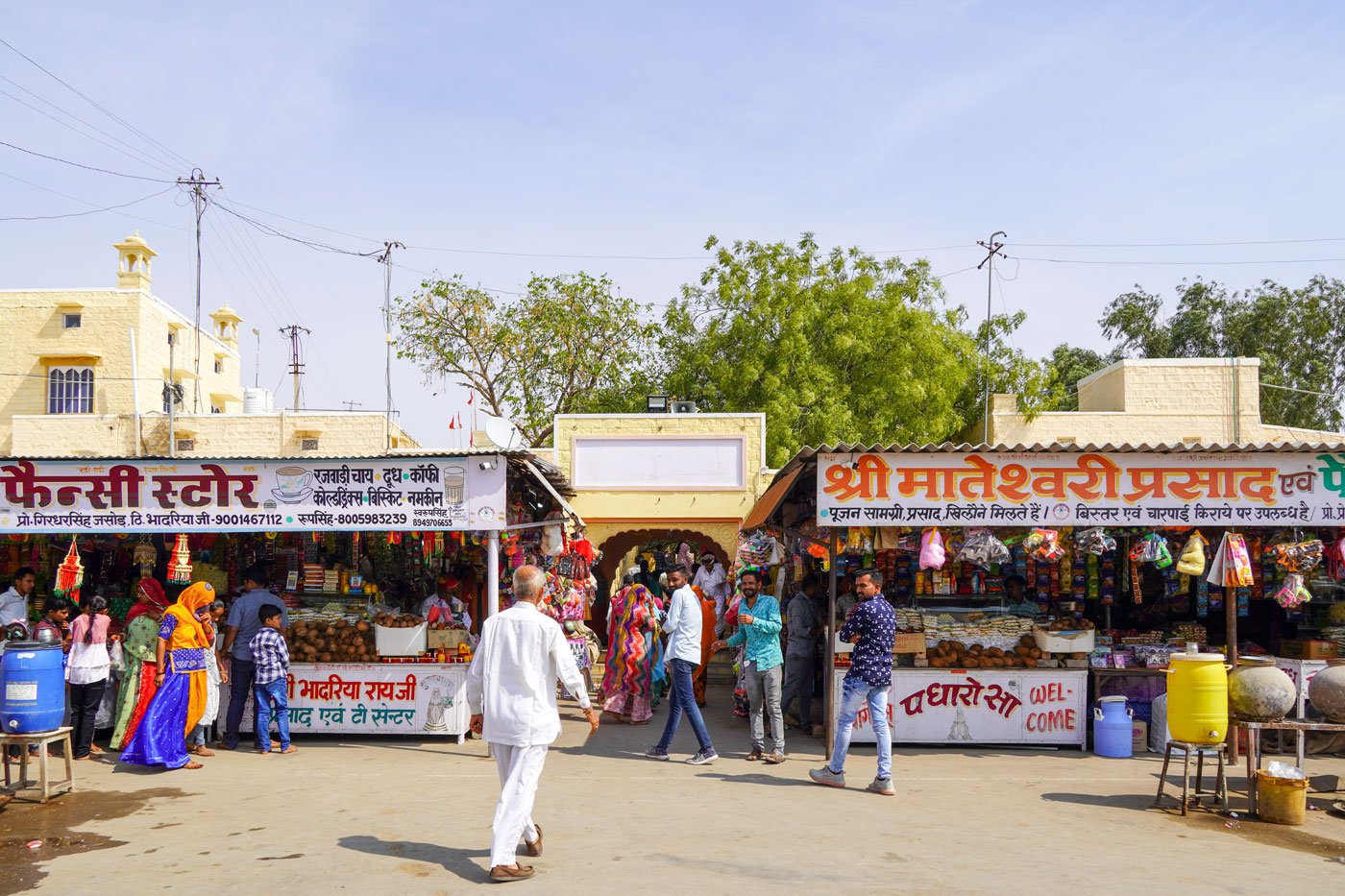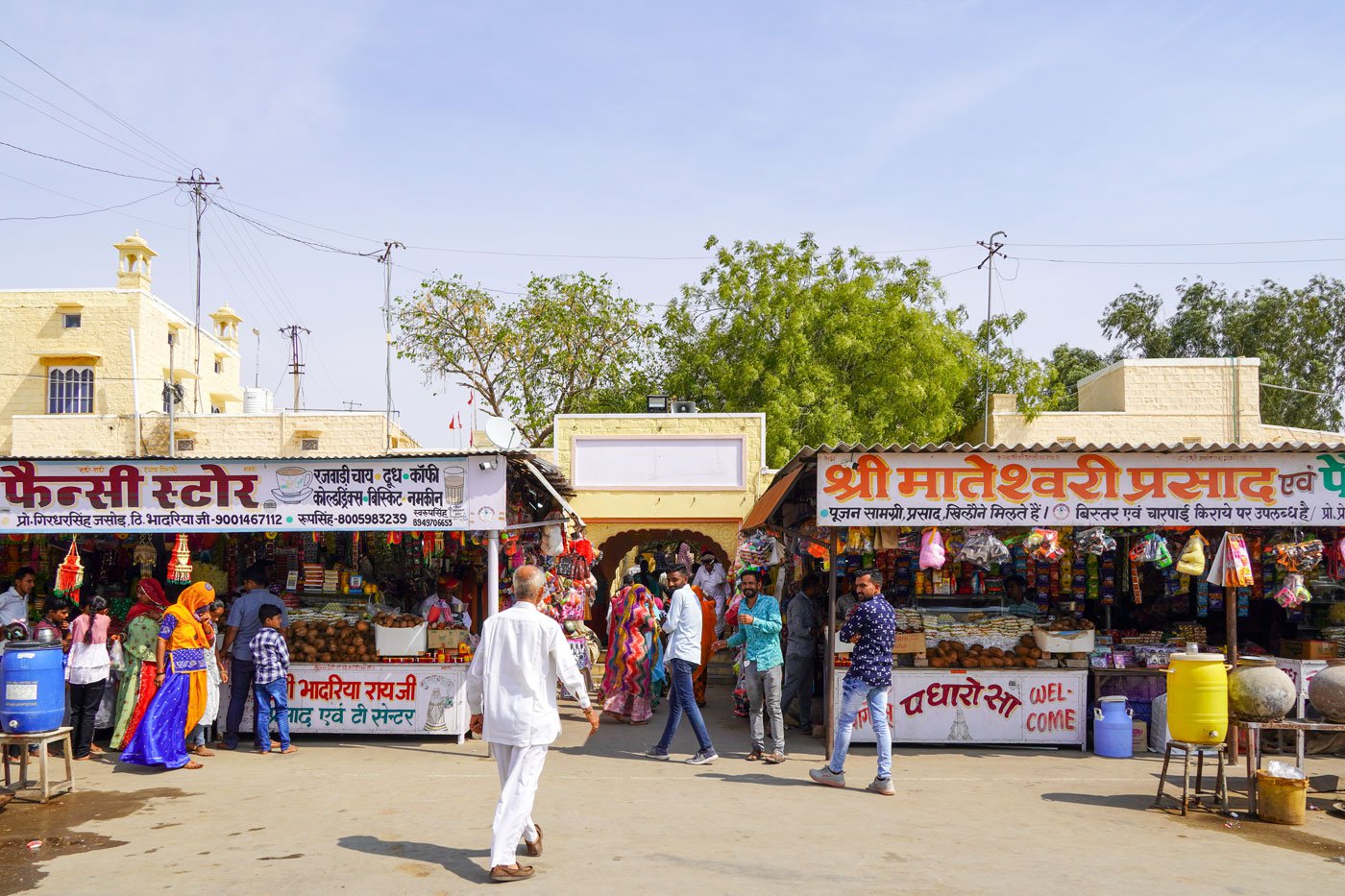 PHOTO • Urja