On April 30, 2023, Dharmshala (also spelt Dharamshala) town in the Dhauladhar range of the Himalayas woke up to its first Pride march.
Holding placards with slogans saying, 'This home is for you, me, him, her, they, them', people walked from the main market towards the Dalai Lama temple in McLeodganj, a Tibetan settlement in Dharmshala. The march later continued in the town's Kotwali bazaar , a busy market area. This was Dharmshala's first such public gathering showing support for the LGBTQIA+ community, and many of the participants were from villages and small towns in the state.

"We are using the word ajeeb [odd], proudly," says Don Hasar, one of the organisers and co-founder of Himachal Queer Foundation. Explaining their choice, the 30-year-old adds, "We use English words to describe queerness, but what about in Hindi and regional dialects? We are using songs and stories in regional dialects to talk about queerness and fluidity."

The crowd of 300 people had come from all over the country – Delhi, Chandigarh, Kolkata, Mumbai, and from small towns in the state, to be a part of this march at very short notice. Ayush, a 20-year-old university student from Shimla, who attended this Pride march says, "No one talks about this [being queer] here [in Himachal Pradesh]." Ayush found it difficult to go to the bathroom during school hours. "I was teased and bullied by the boys in my class. When I found this community online, I felt safer than I ever had. It gave me the chance to be with people who understood me."

Ayush is trying to bring these conversations into college by hosting open dialogues circles with a professor as an advisor. People come to learn about gender and sexuality and stay to ask questions or share.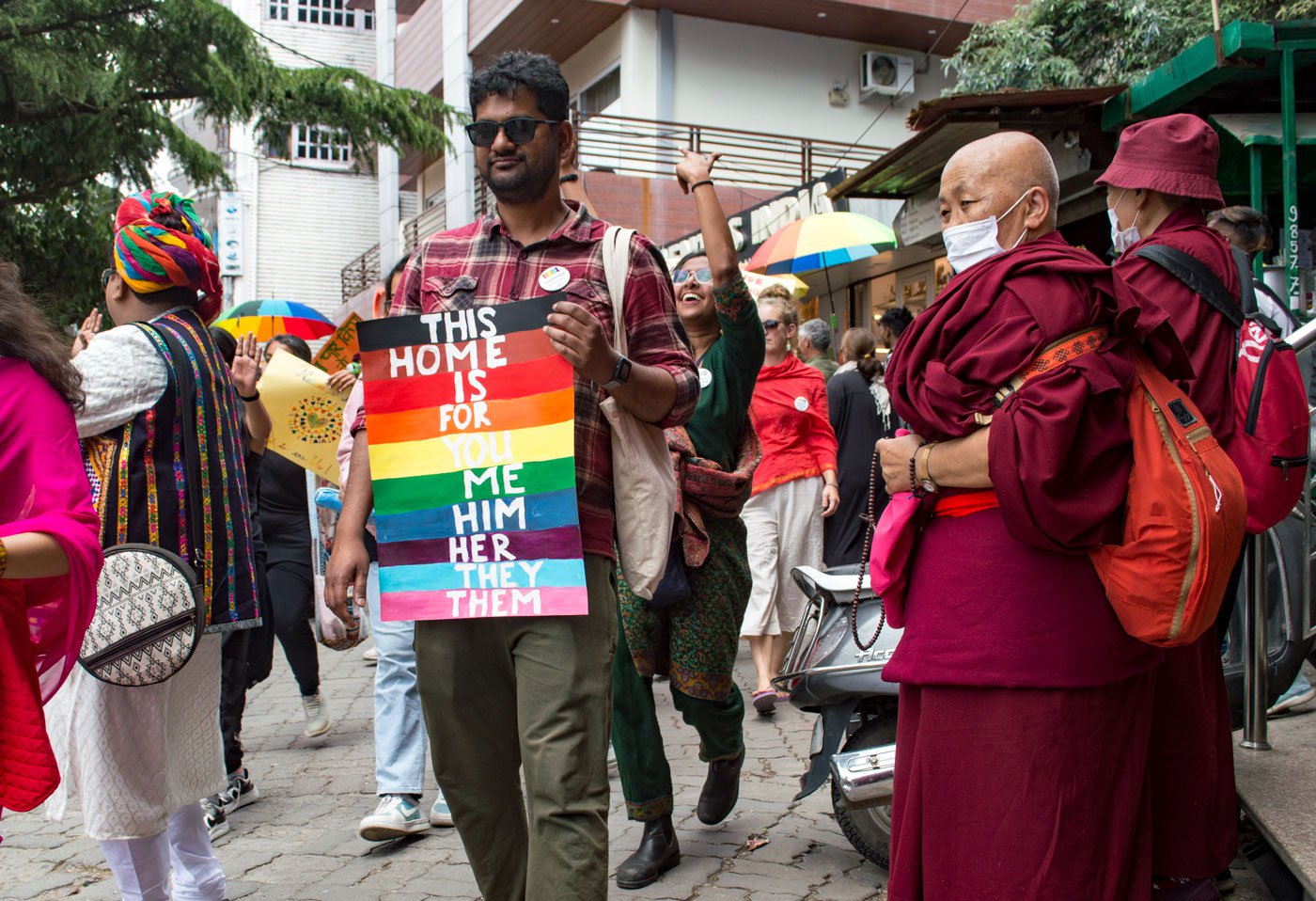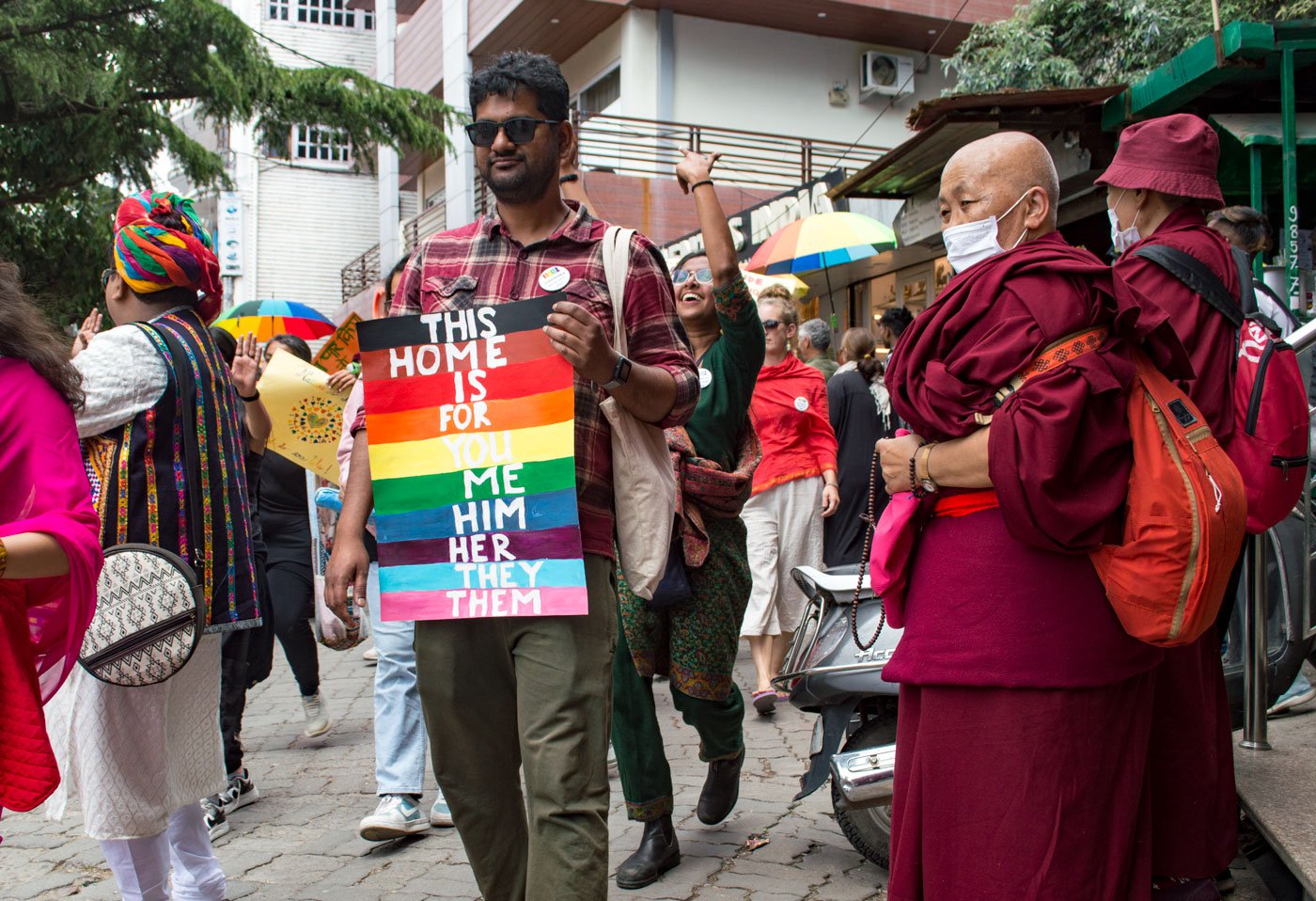 PHOTO • Sweta Daga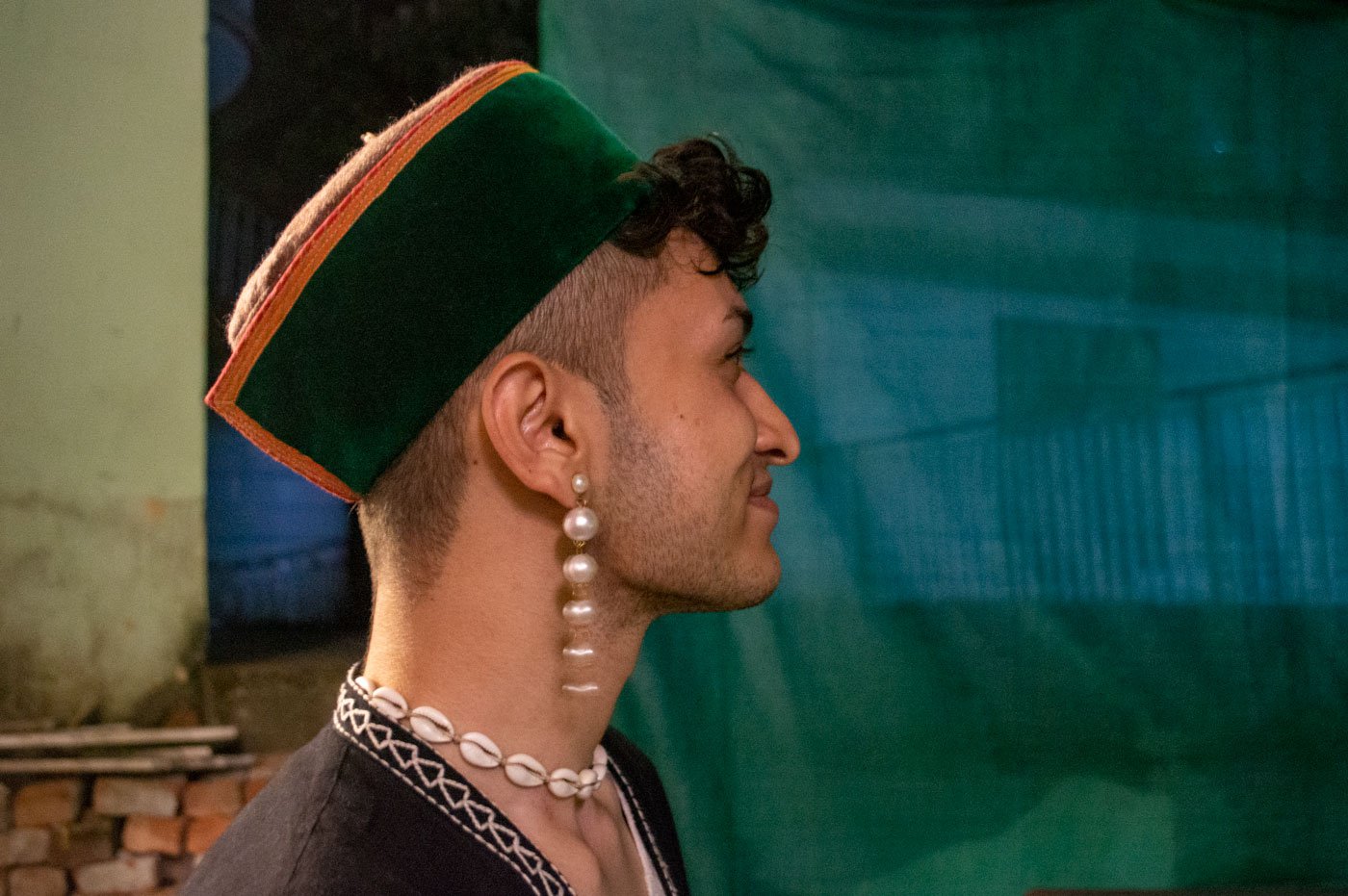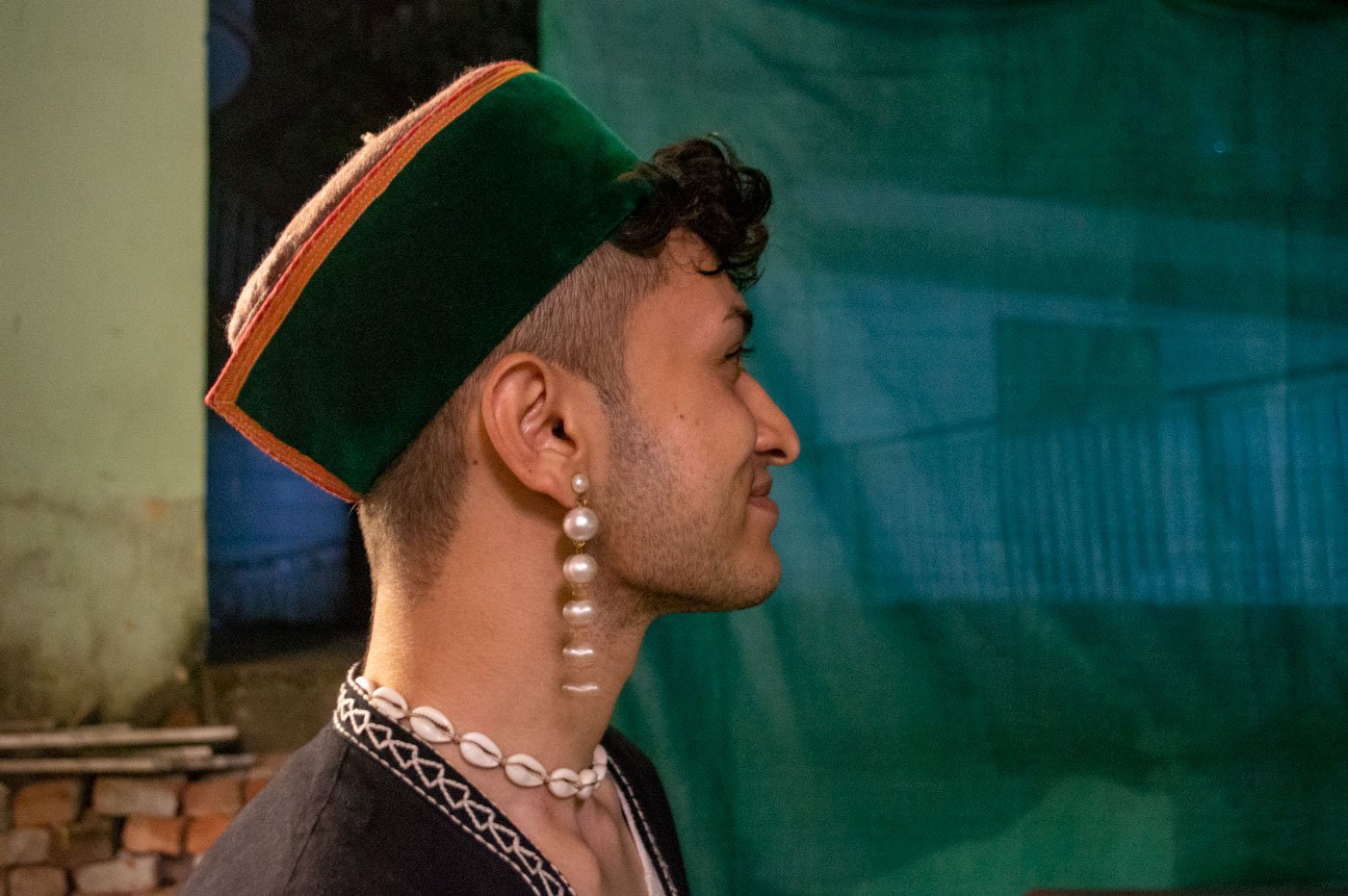 PHOTO • Sweta Daga
Shashank is the co-founder of Himachal Queer Foundation and from a village in Palampur tehsil in Kangra district. "I always felt like a misfit. Eventually, through social media I met other people who were facing the same challenges – so many people feel shame or guilt. Even when I went out on dates, the conversations were about how isolated we all felt," says Shashank. Those experiences made Shashank start a crisis helpline, with a dedicated number in 2020.
Voicing an important point, Shashank said, "Where are the rural queer voices?" They will also be filing a petition in the Shimla High Court stating that certain provisions under the The Transgender Persons (Protection of Rights) Act, 2019 haven't been implemented in Himachal Pradesh.

Thirteen people from different parts of Himachal Pradesh came together to form the organising committee of the Himachal Queer Foundation (HQF). "We put everything together in two weeks," says co-founder, Don, who is from Kolkata. The organisers started by getting permission for the rally from the local District Magistrate for McLeodganj.
HQF then put out social media posts, which got an enthusiastic response. "It takes courage to march in Pride. We wanted to begin the conversation here [in small towns]," says Manish Thapa, one of the organisers.

Don adds that they also walked in solidarity against caste, class, landlessness and statelessness. As one placard said, 'No queer liberation without caste annihilation. Jai Bhim!'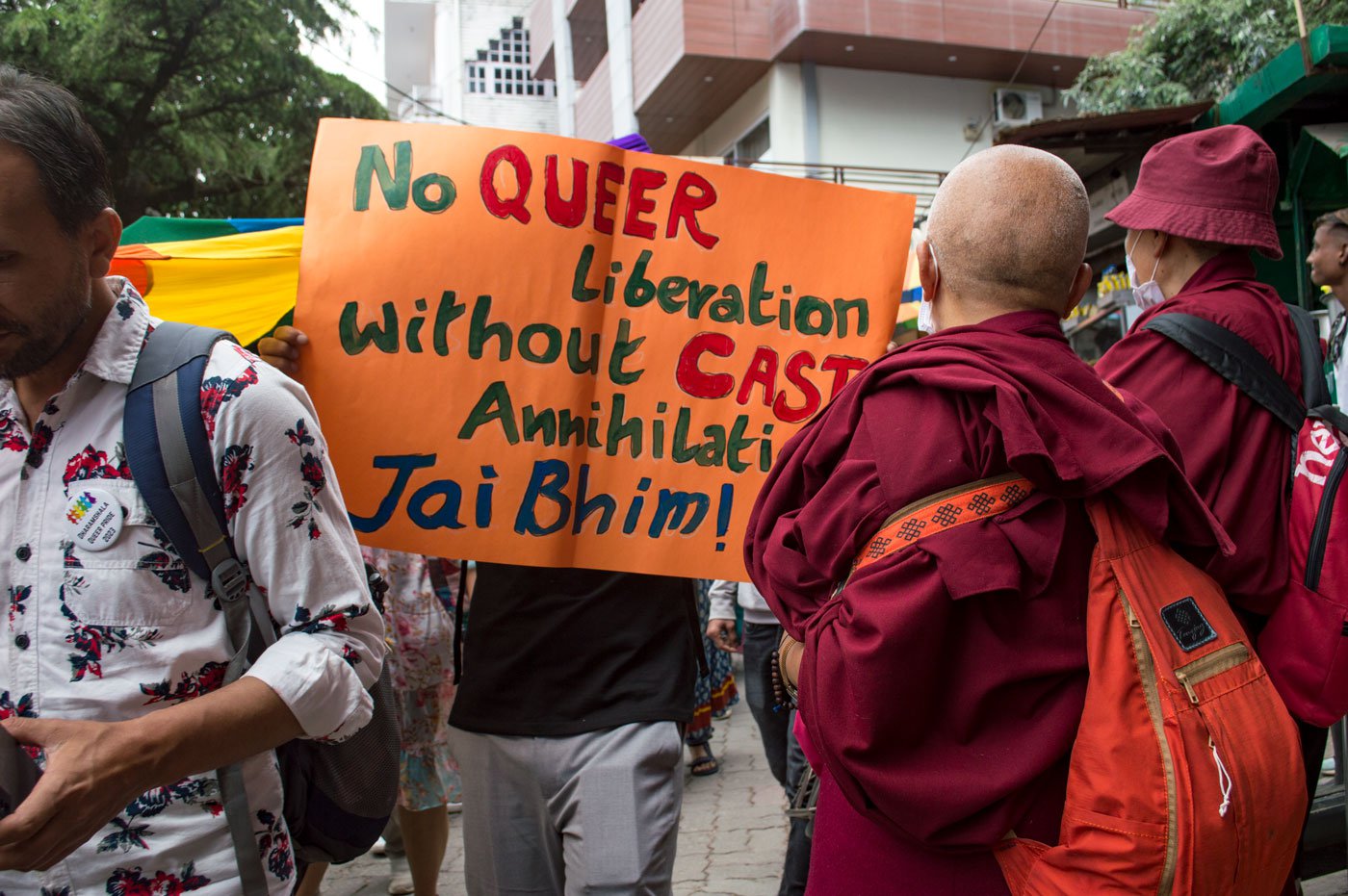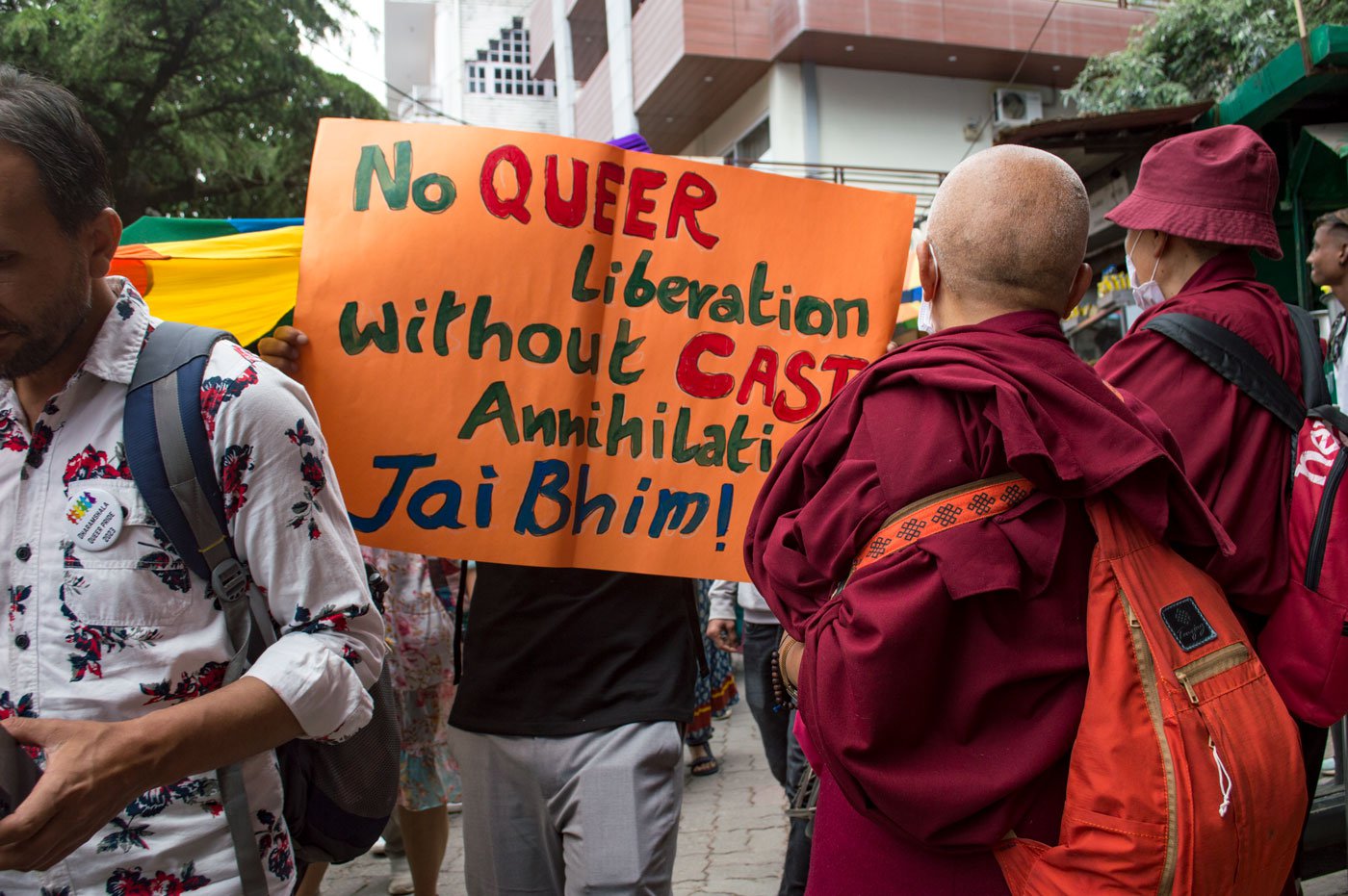 PHOTO • Sweta Daga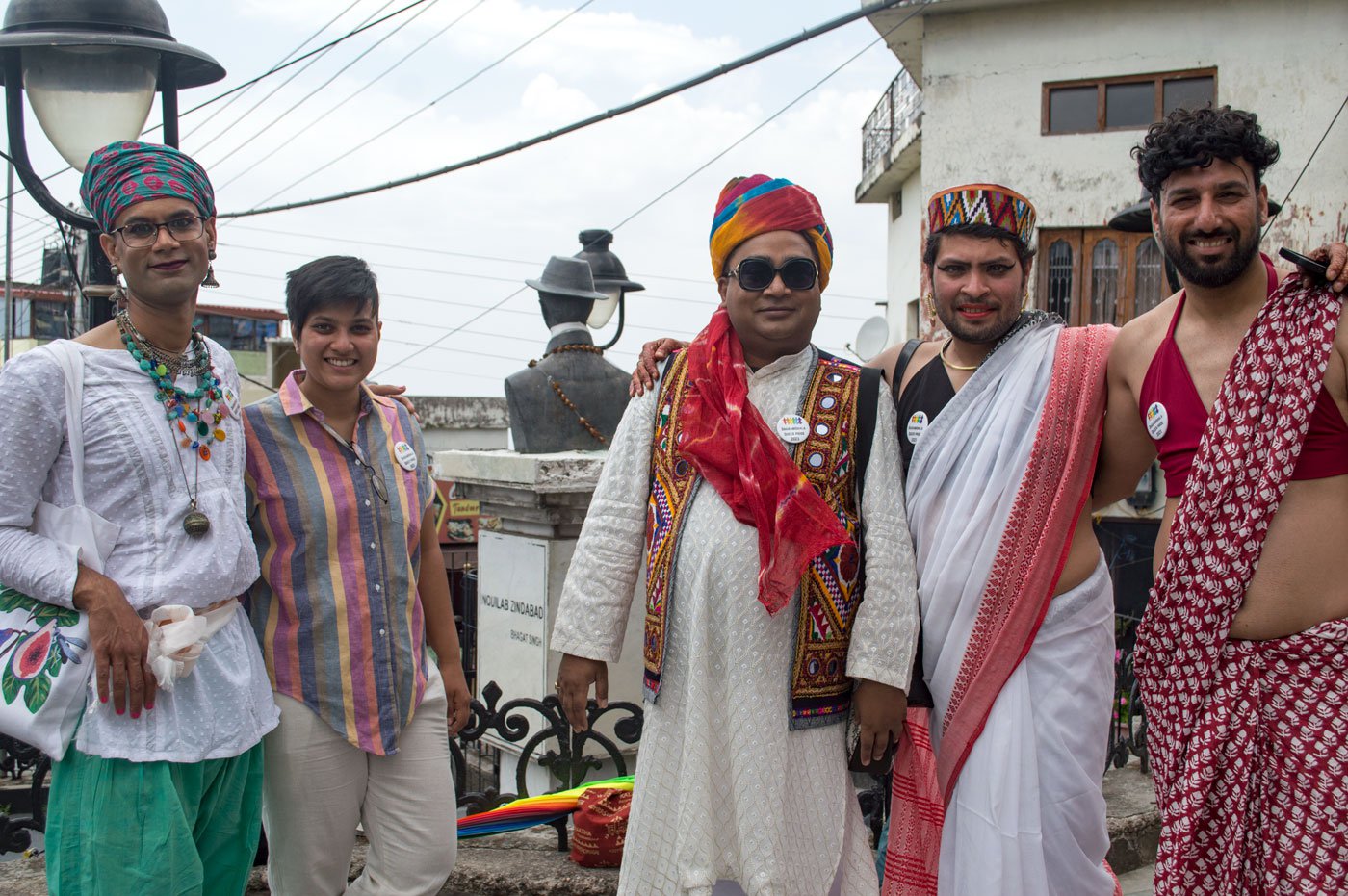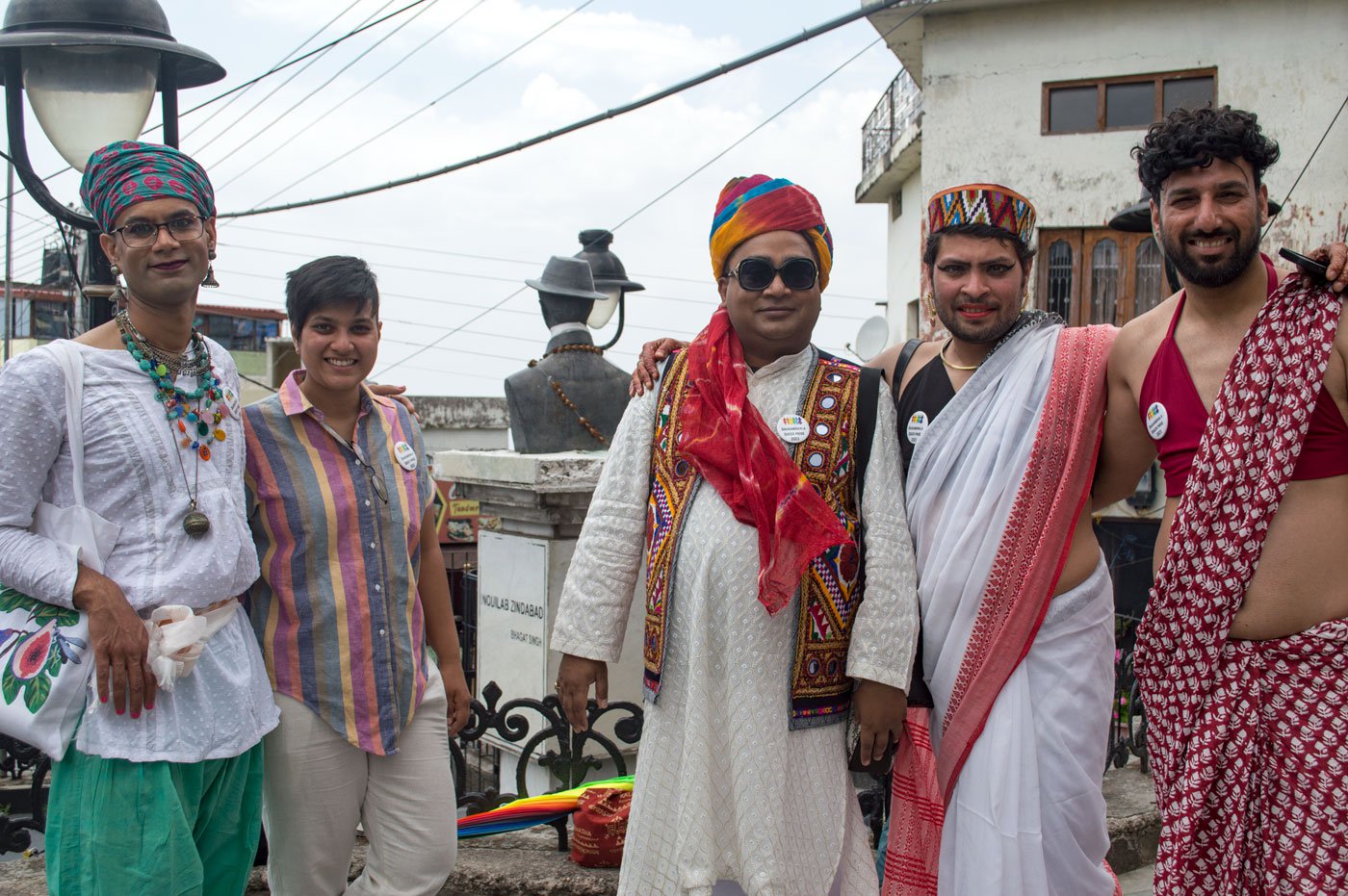 PHOTO • Sweta Daga
On the day of the rally, which was a Sunday, the Pride march covered a distance of 1.2 kilometres in 90 minutes, moving through the commercial area of the town. They stopped often to dance and speak. "There are about 300 small shops [in the market]. It is important for us to march on the main roads so that people see us," says Manish Thapa, when asked why they chose this location.
The National Portal for Transgender Persons shows that Himachal Pradesh has only issued 17 Trans identity cards since its inception in 2019.

"I was the first person to have a Trans identity card in Kangra District in Himachal," shares Don. "I had to go through so much to get it. But what about those who don't know how to get their rights? There is no state welfare board; where are the shelter homes and welfare schemes? Why are government officials not sensitised?"

A lack of awareness was also seen in the many locals who were watching the Pride march. Akash Bhardwaj rents a shop in Kotwali Bazaar where he sells electronics and stationery and was observing the rally. "I've seen this for the first time and I'm not really sure what they are doing, but it's nice to see them dancing. I don't mind it," he says.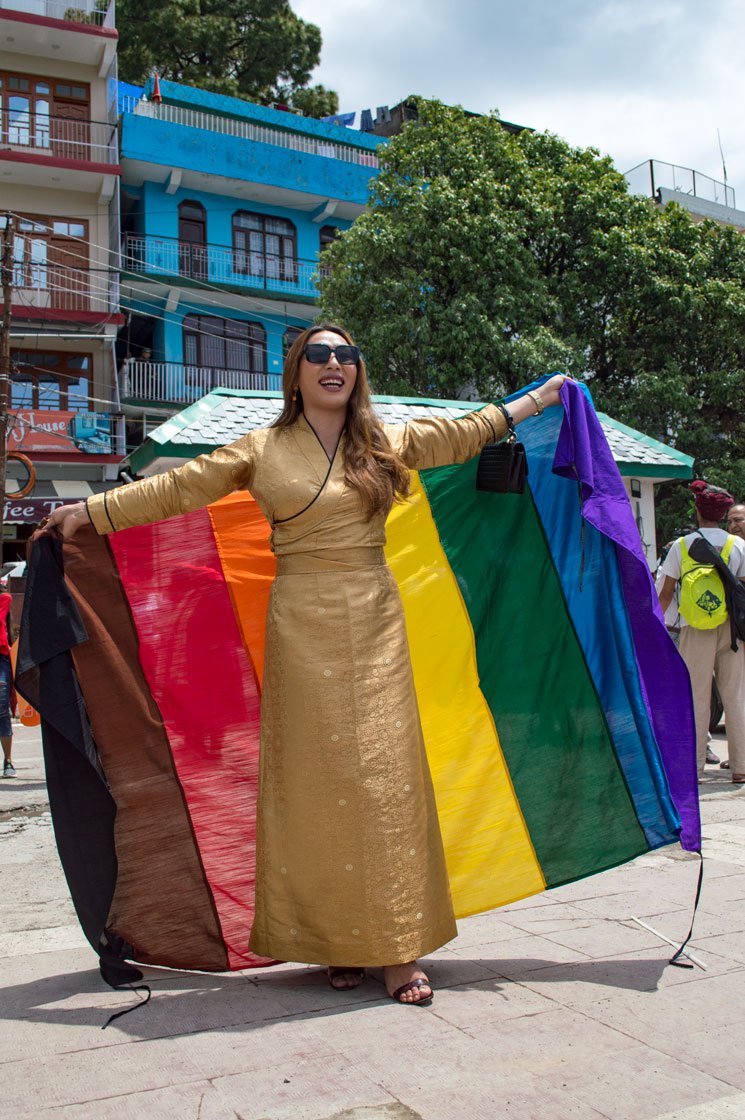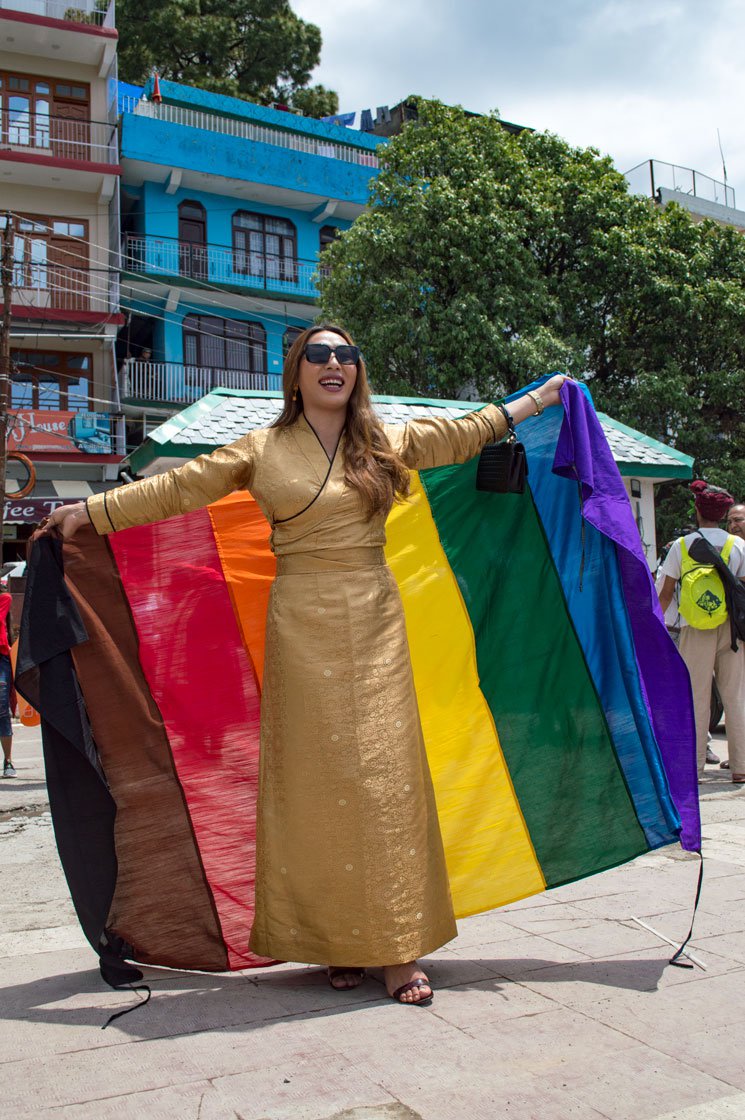 PHOTO • Sweta Daga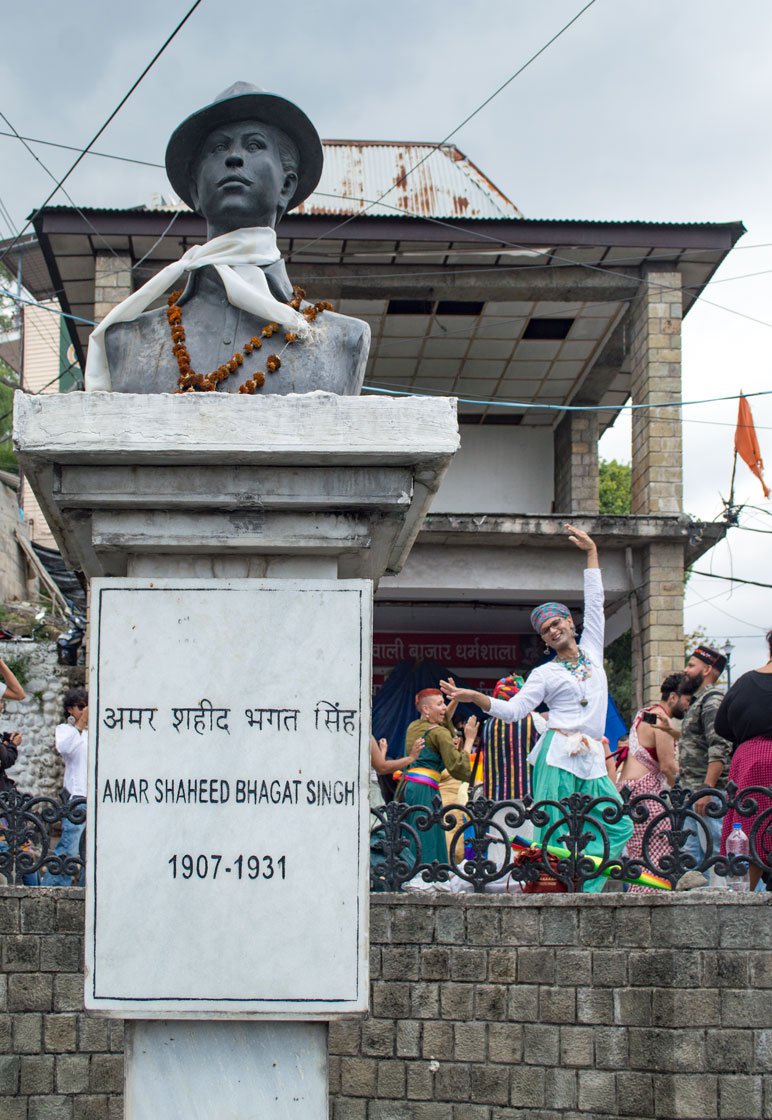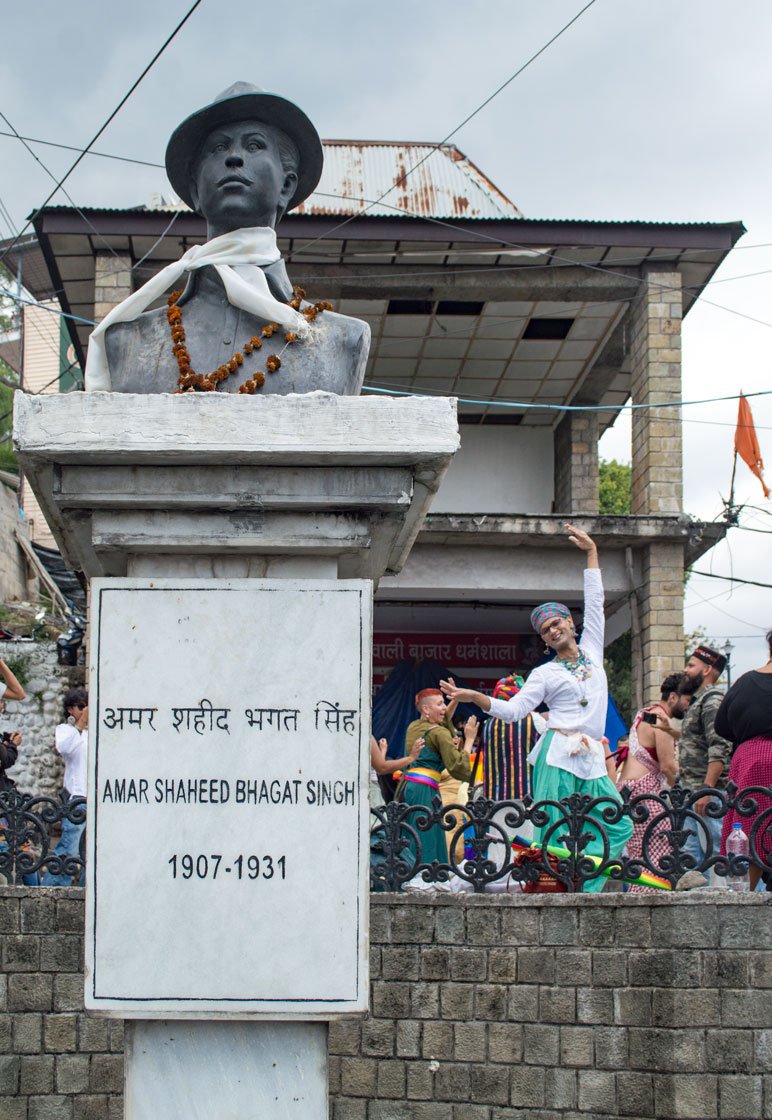 PHOTO • Sweta Daga
Navneet Kothiwala, who has lived in Dharmshala for 56 years, was enjoying watching the dancing. "It's the first time I have seen this, and it feels nice to watch," he says.
But when he learnt what the march was for, he changed his mind. "I don't think this is right, they shouldn't fight for this because what they are asking for is not natural – how will they have children?" he says.

"We were very happy to have Mariko [Tibet's first transwoman] at this march," Don says.

Tibetan Monk Tsering was a bystander watching the march reach the Dalai Lama temple. "They are fighting for their rights and many other countries have given these rights [to marriage] to their people, maybe it's time for India to follow," he says.

Even though Section 377 was struck down in 2018, it is not legal for same-sex couples to be married. The Supreme Court of India finished hearing petitions earlier in the month regarding legalising same-sex marriage and is yet to give a verdict.

Neelam Kapoor, a policewoman, is managing the traffic during the event. "It's good to fight for rights. Everyone should think for themselves," she says.  "It has to start somewhere, so why not here?"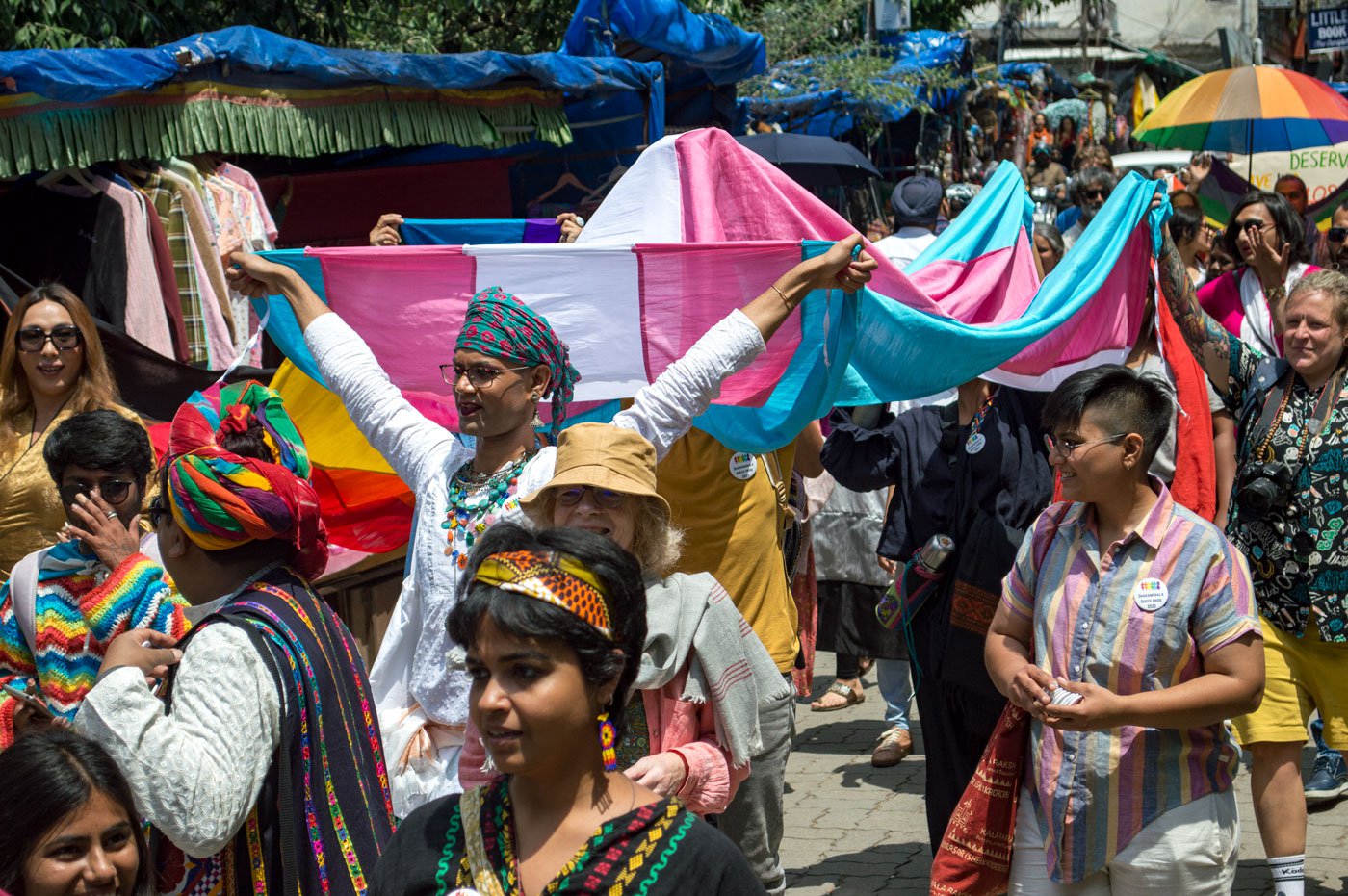 PHOTO • Sweta Daga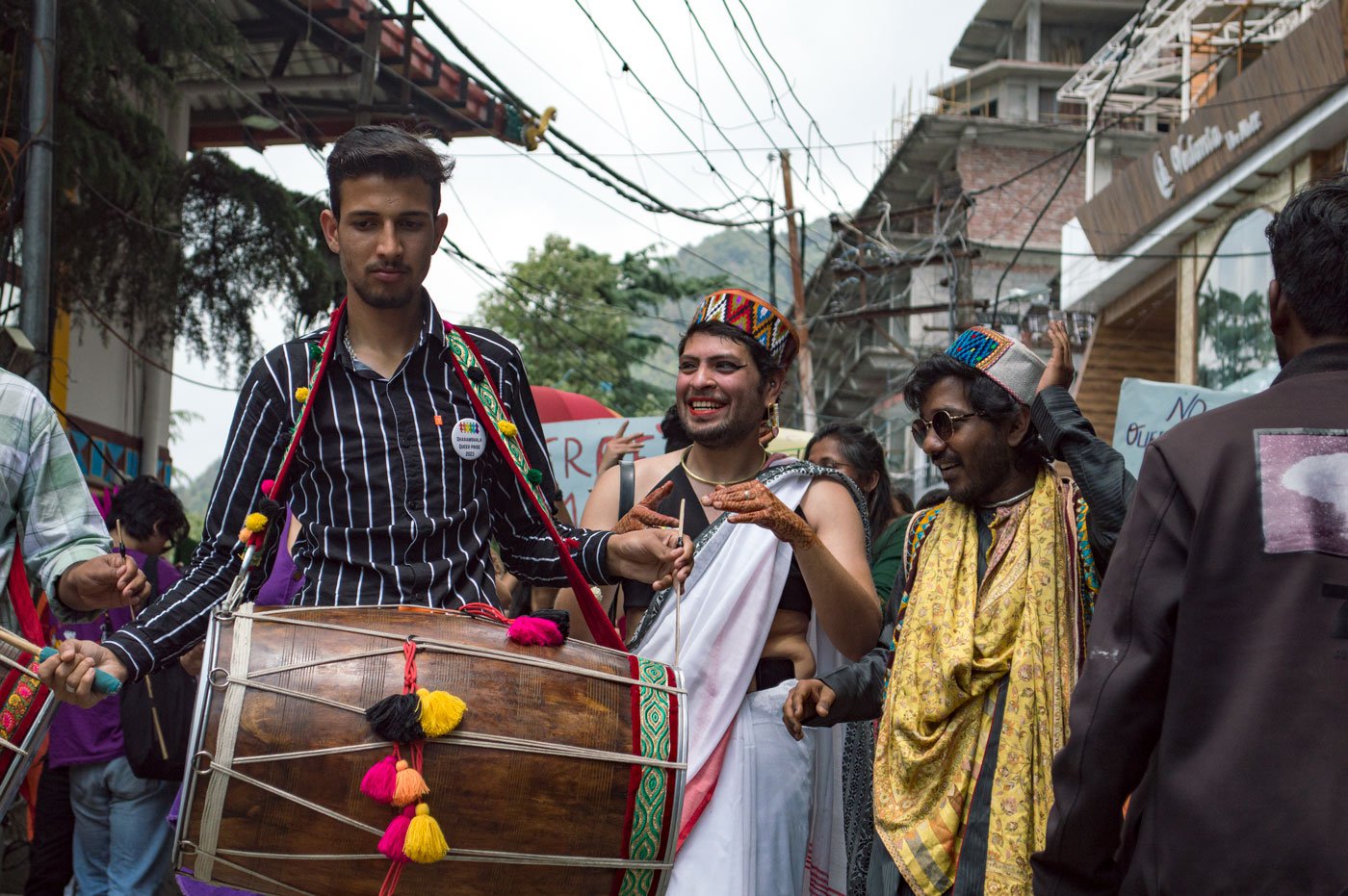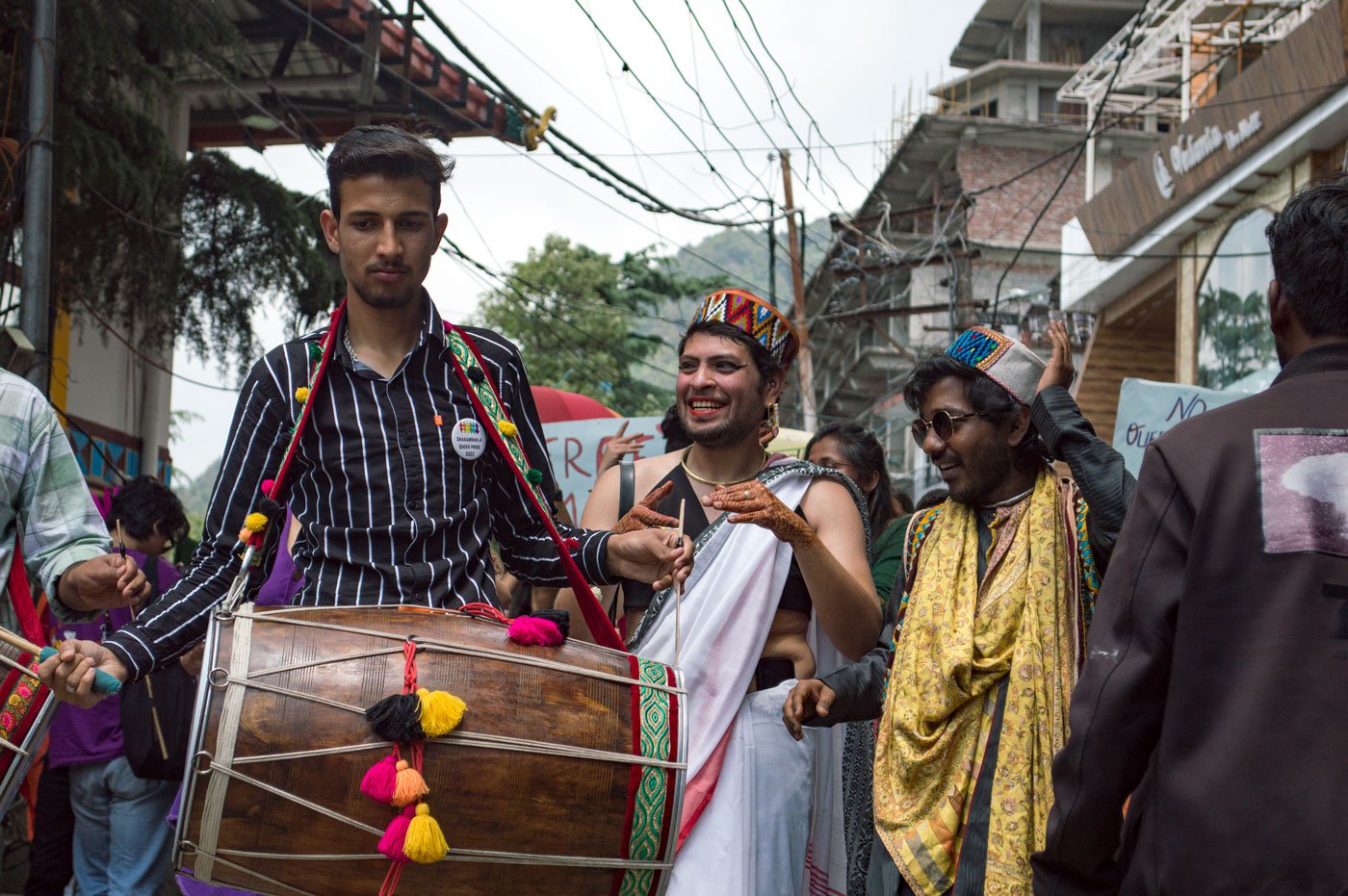 PHOTO • Sweta Daga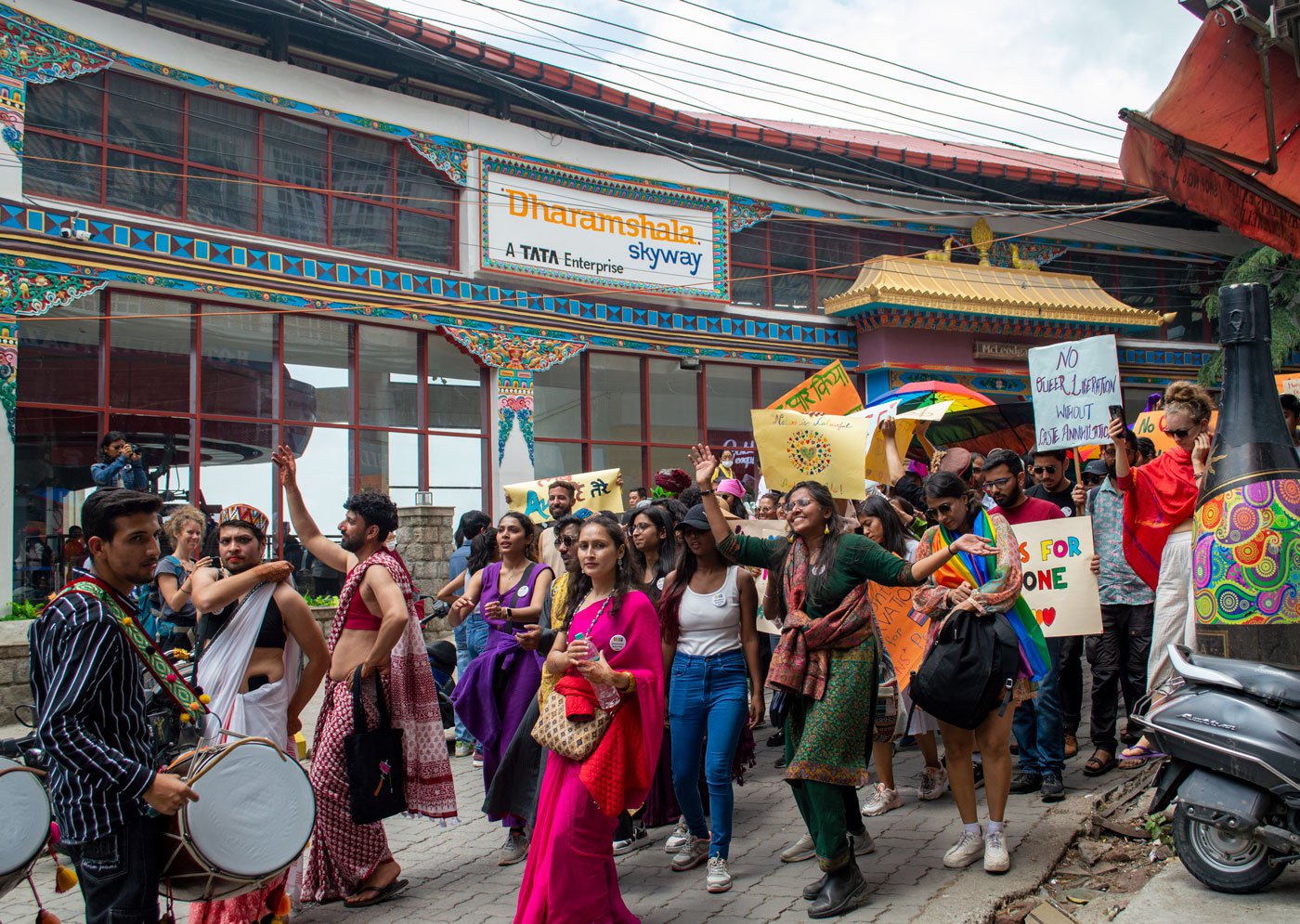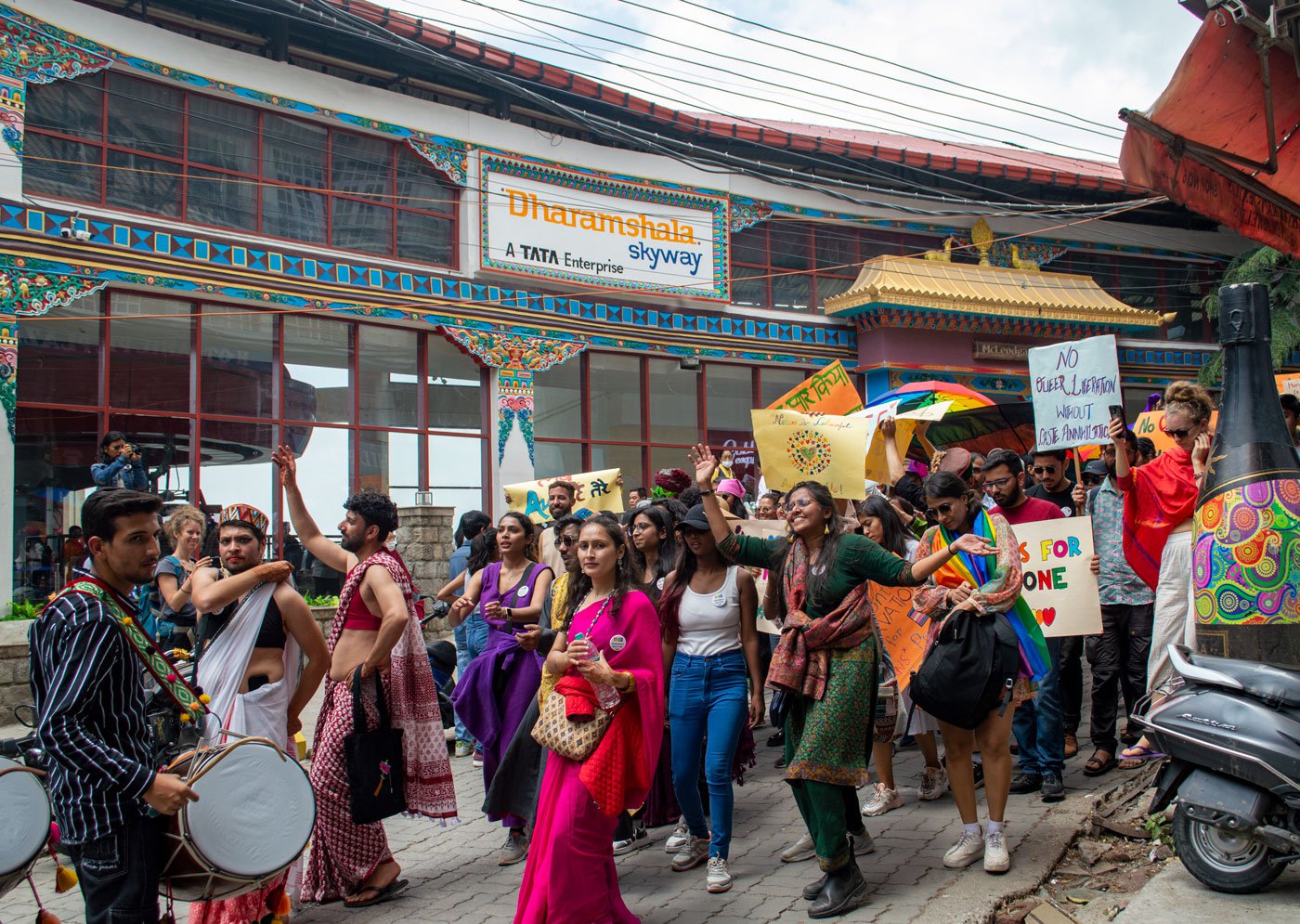 PHOTO • Sweta Sundar Samantara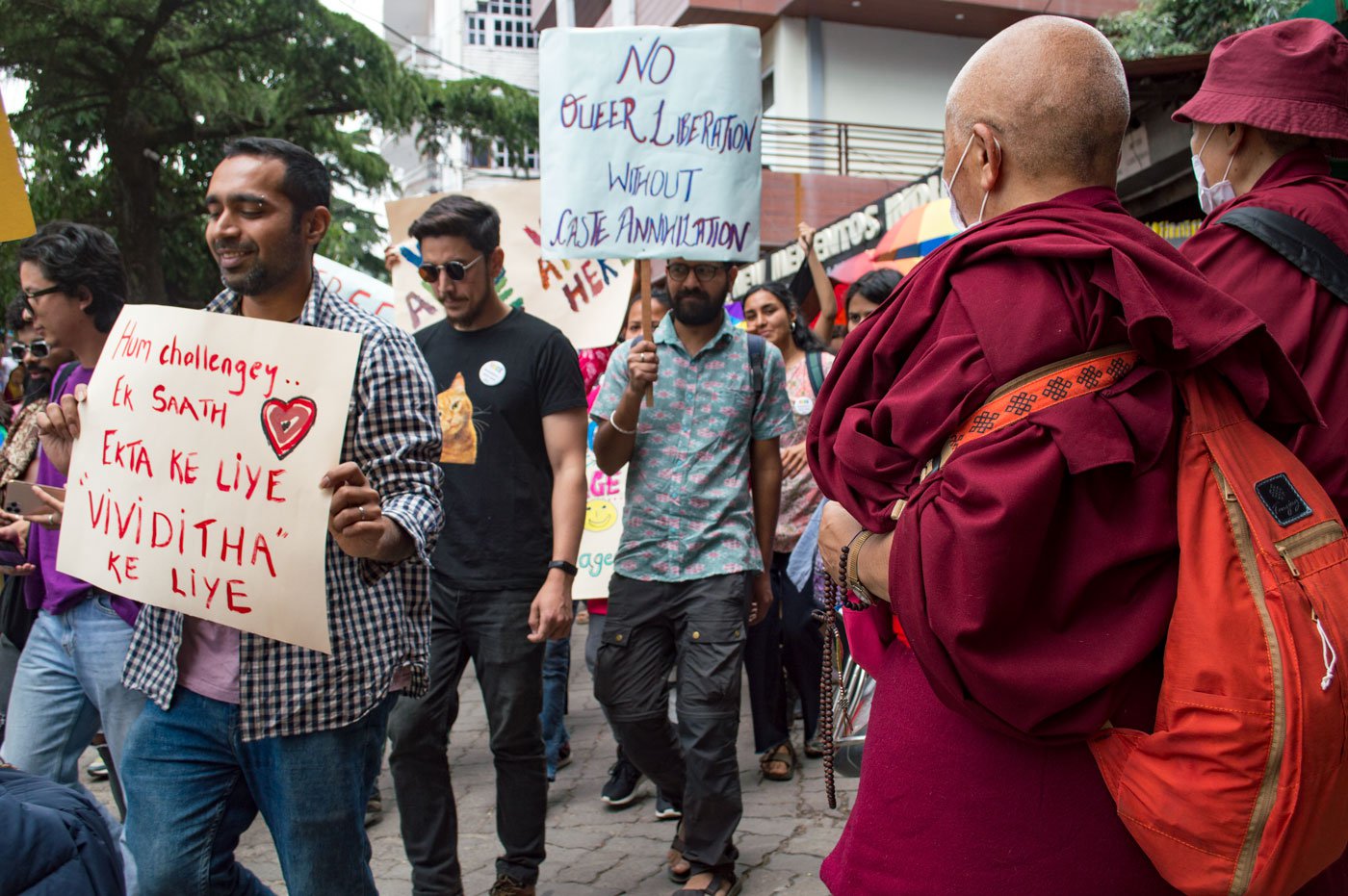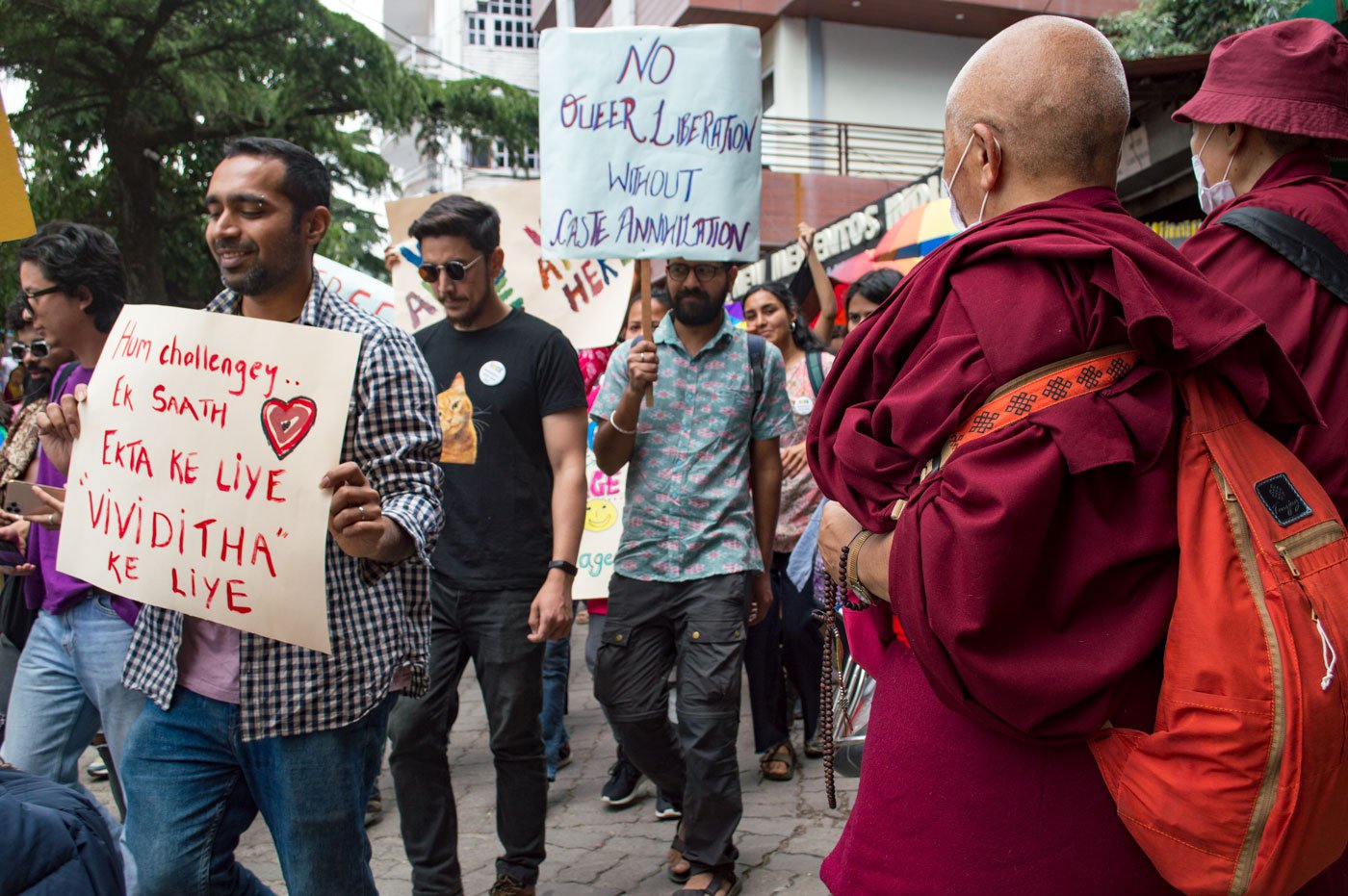 PHOTO • Sweta Daga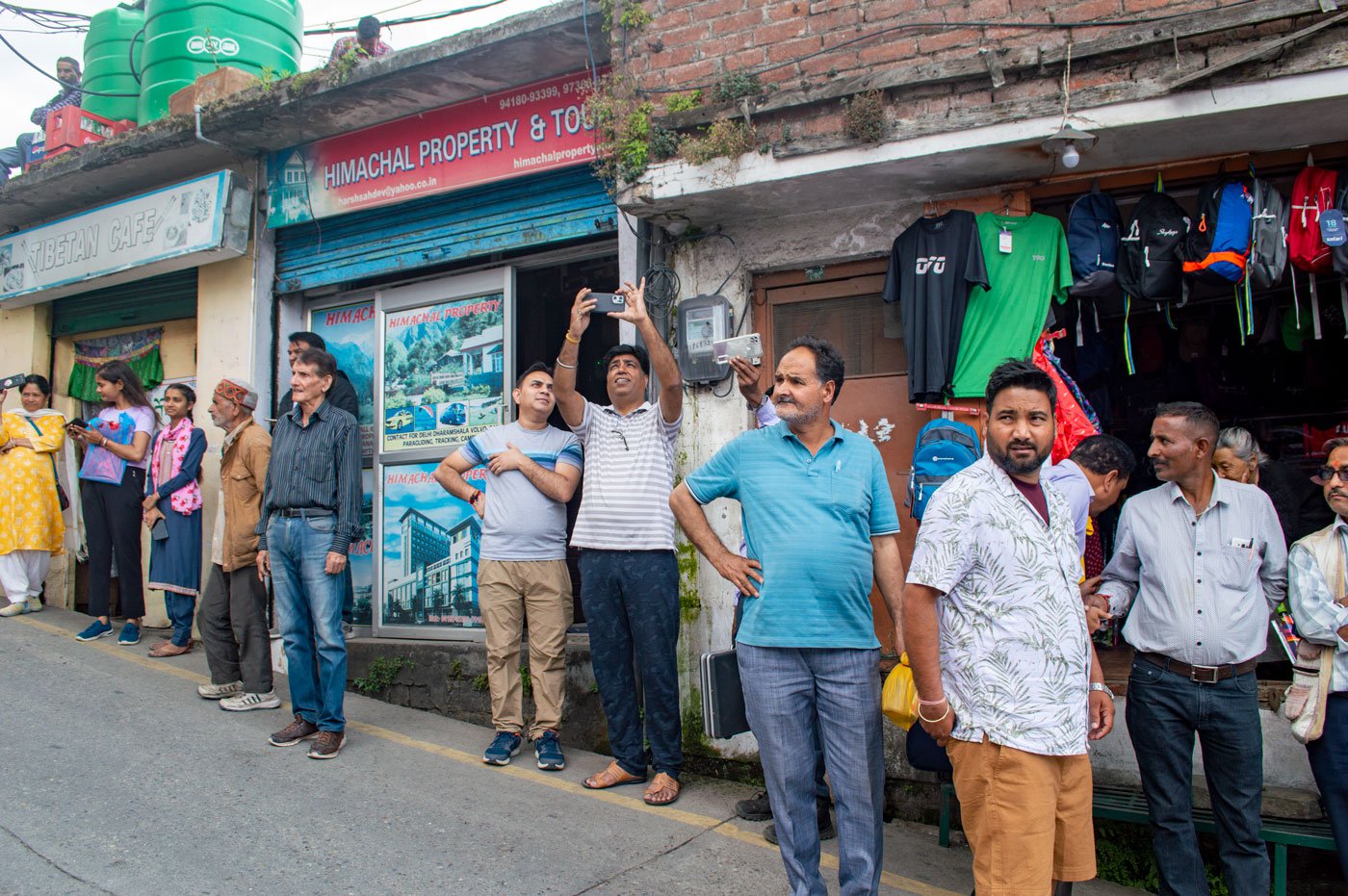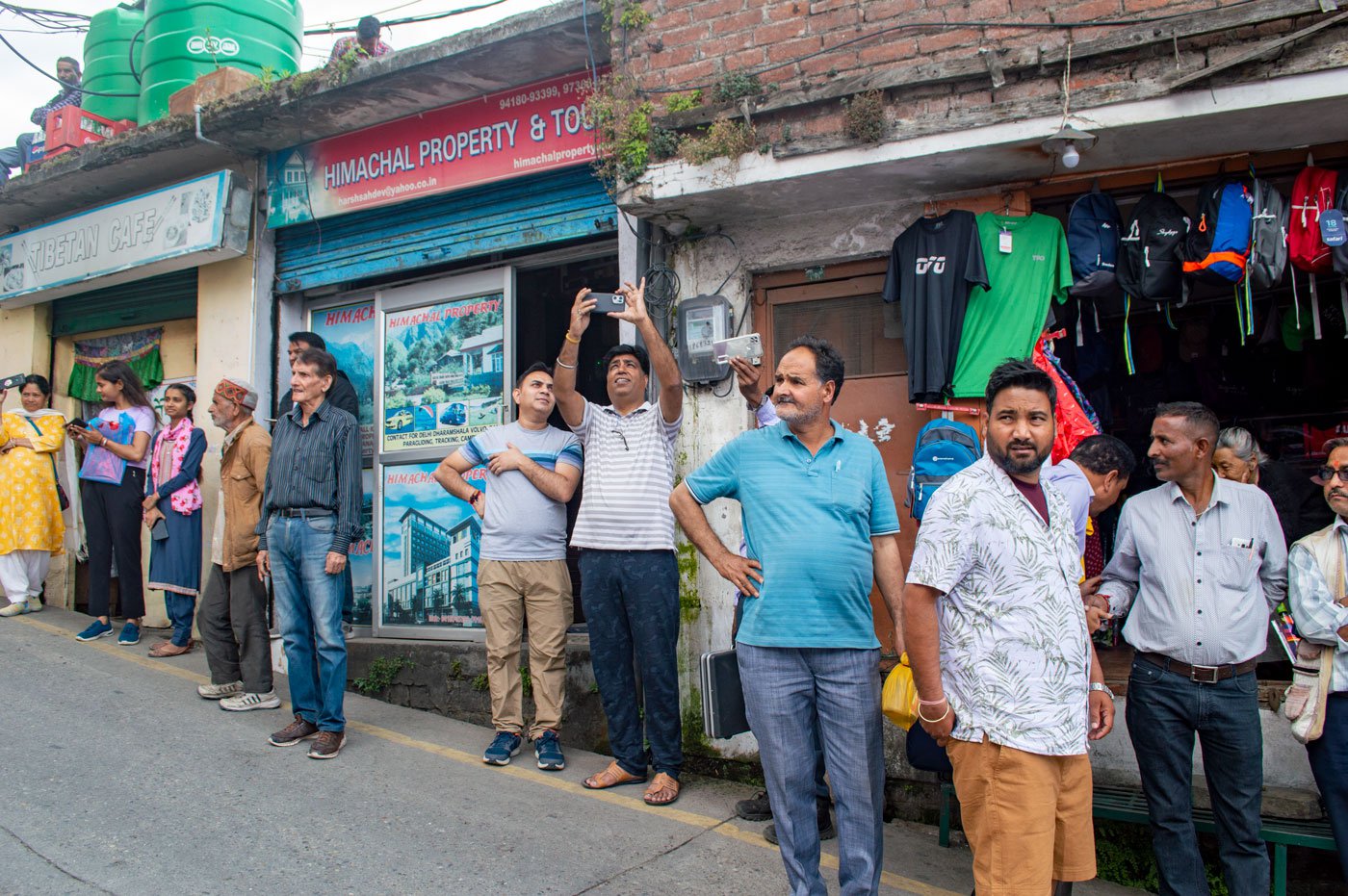 PHOTO • Sweta Daga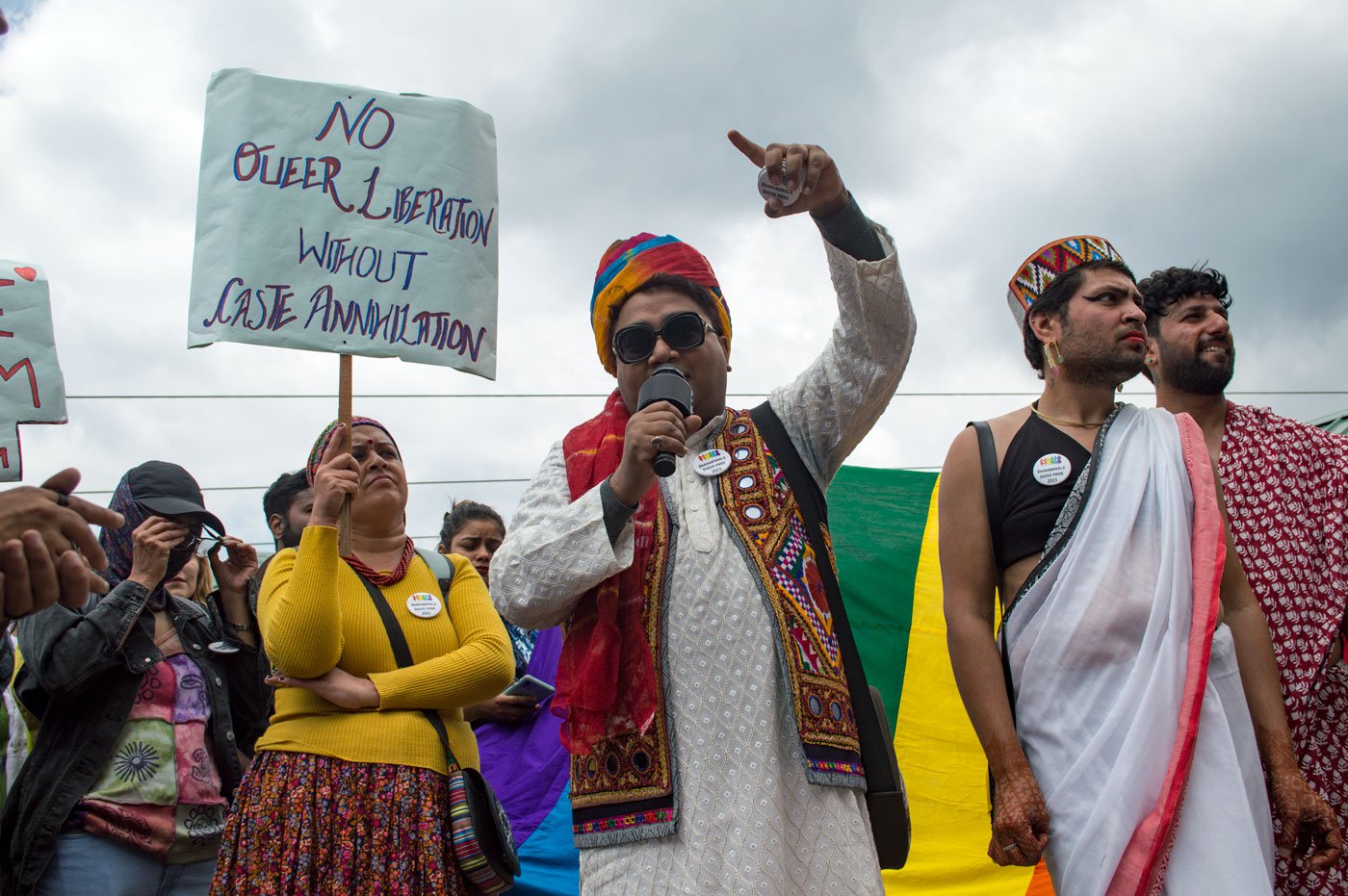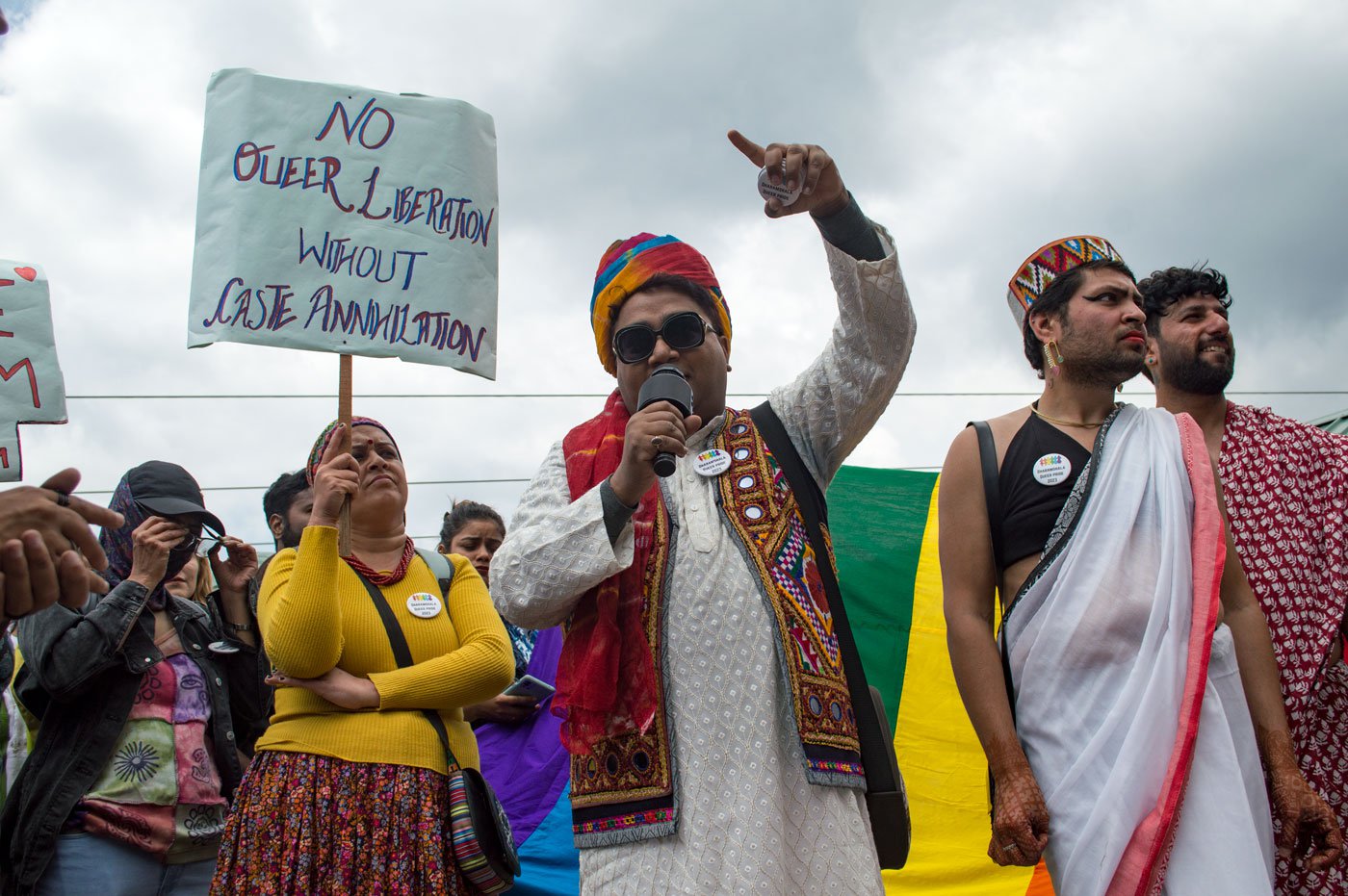 PHOTO • Sweta Daga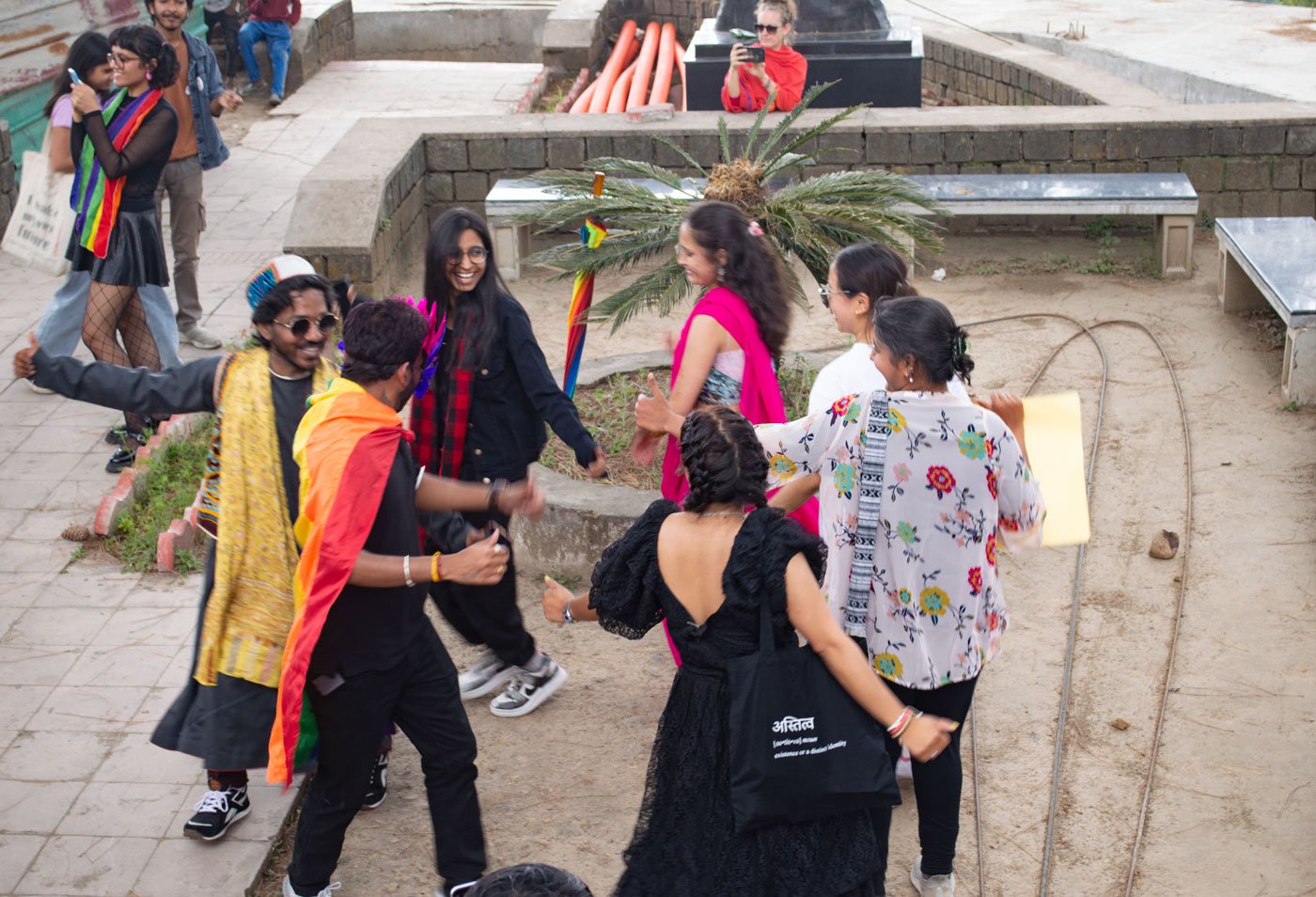 PHOTO • Sweta Daga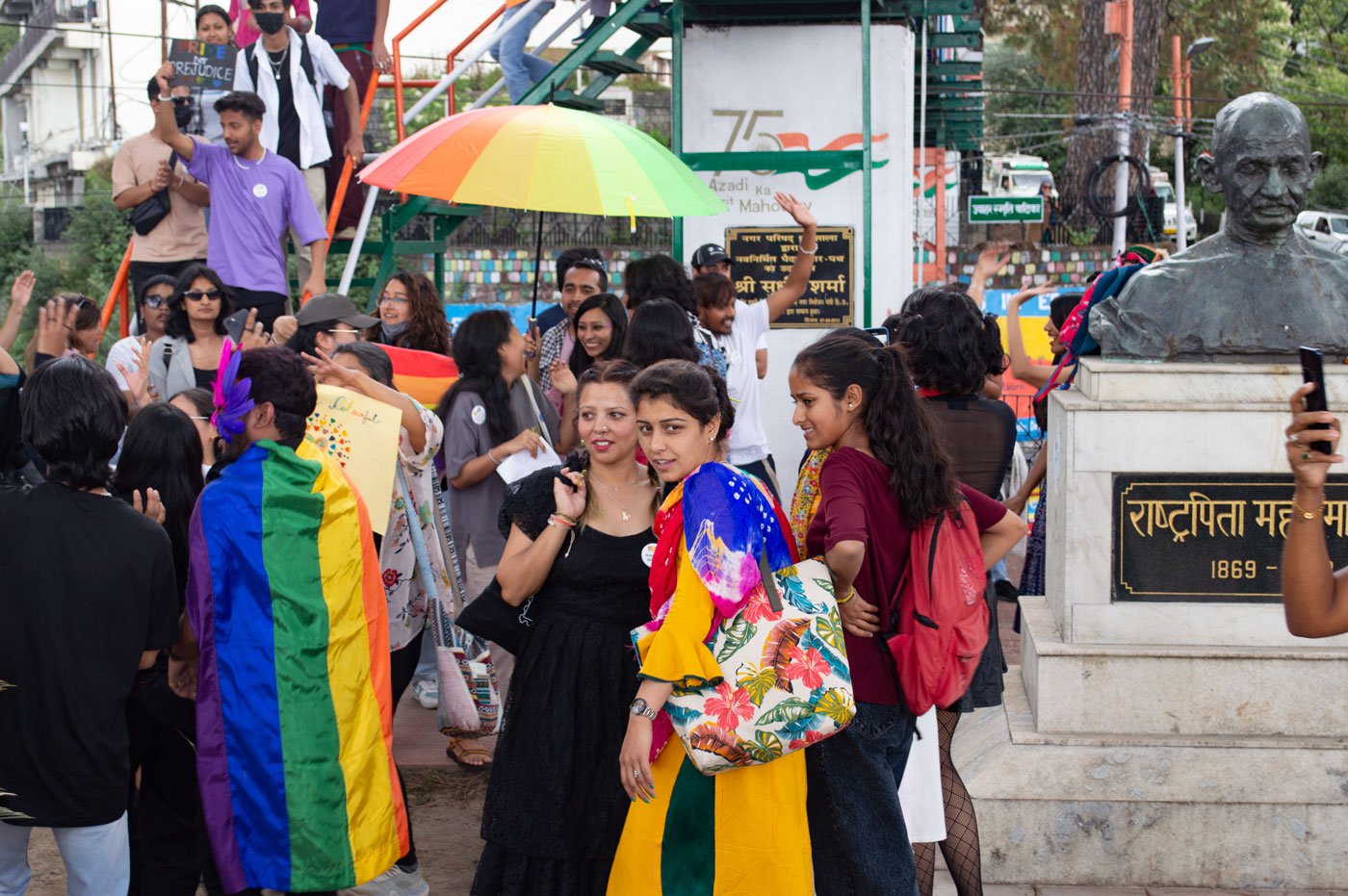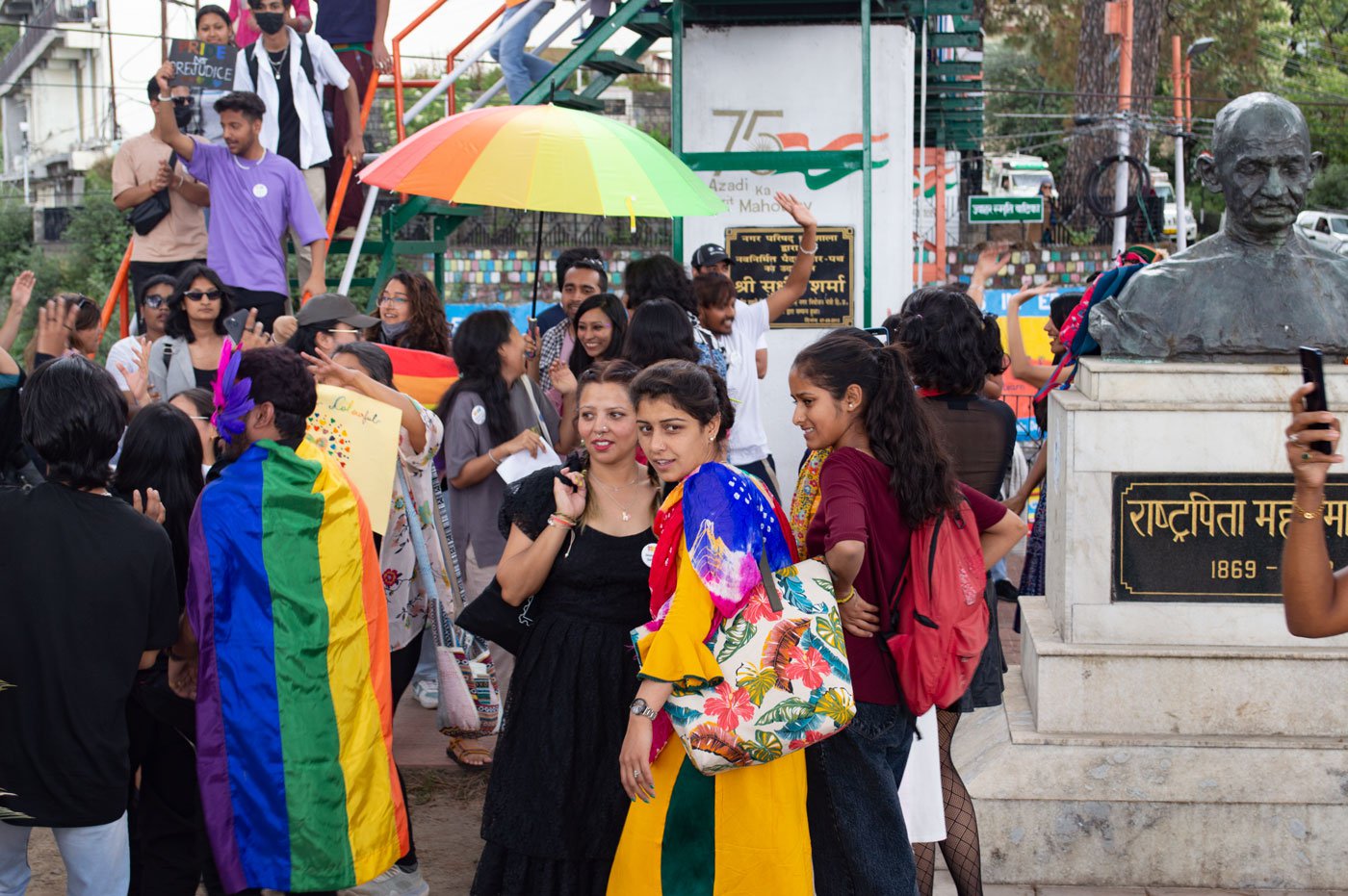 PHOTO • Sweta Sundar Samantara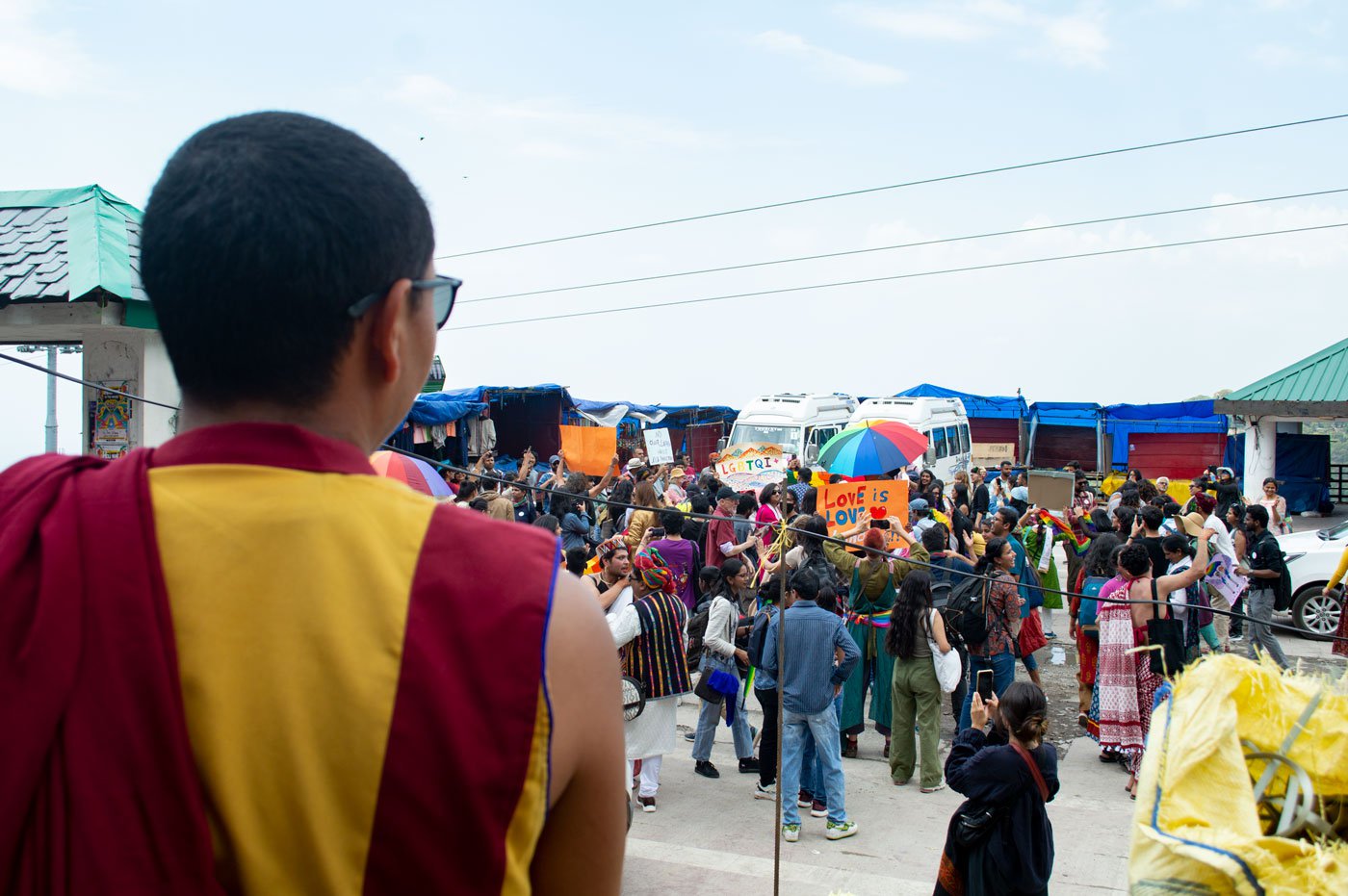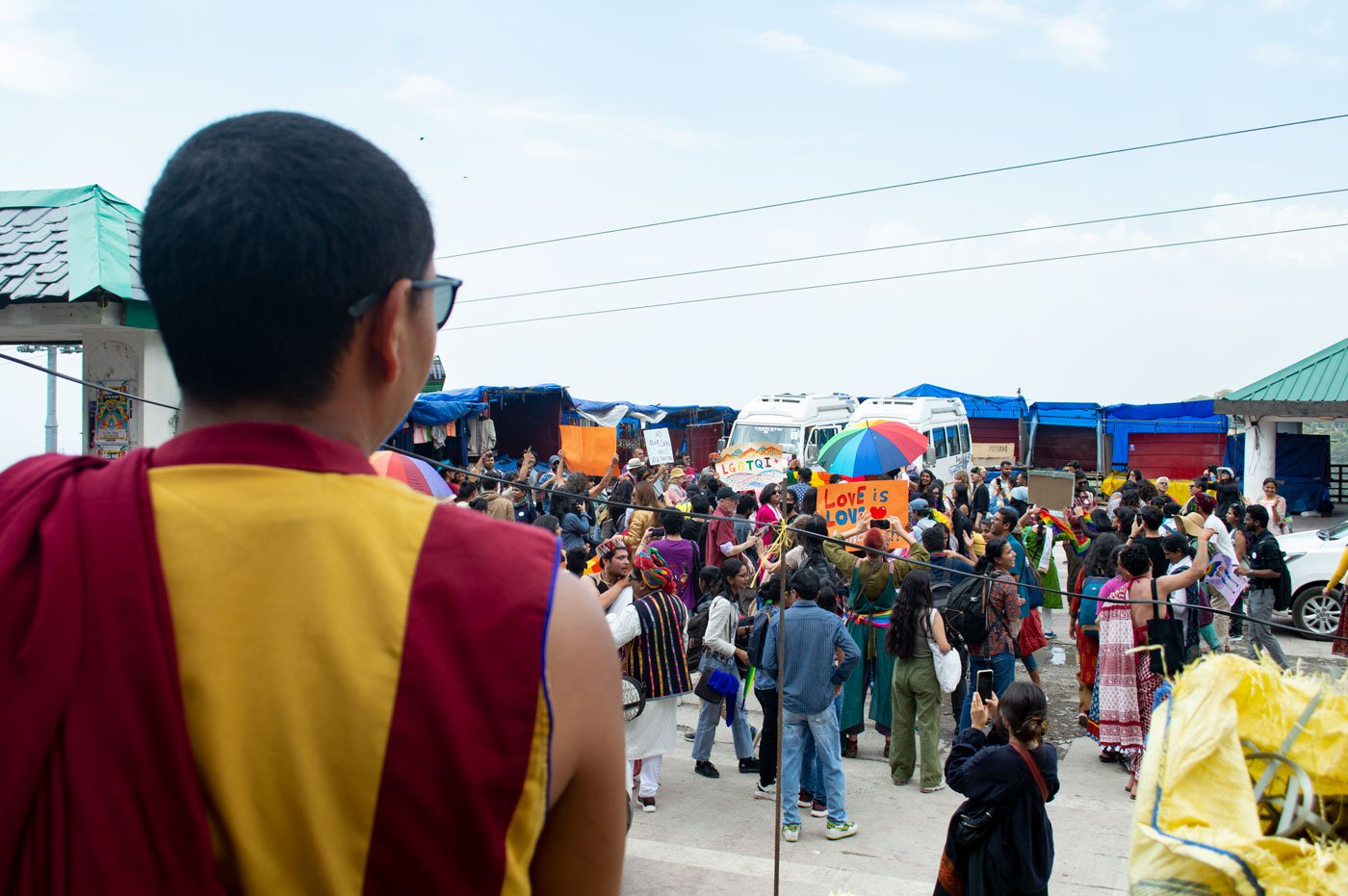 PHOTO • Sweta Daga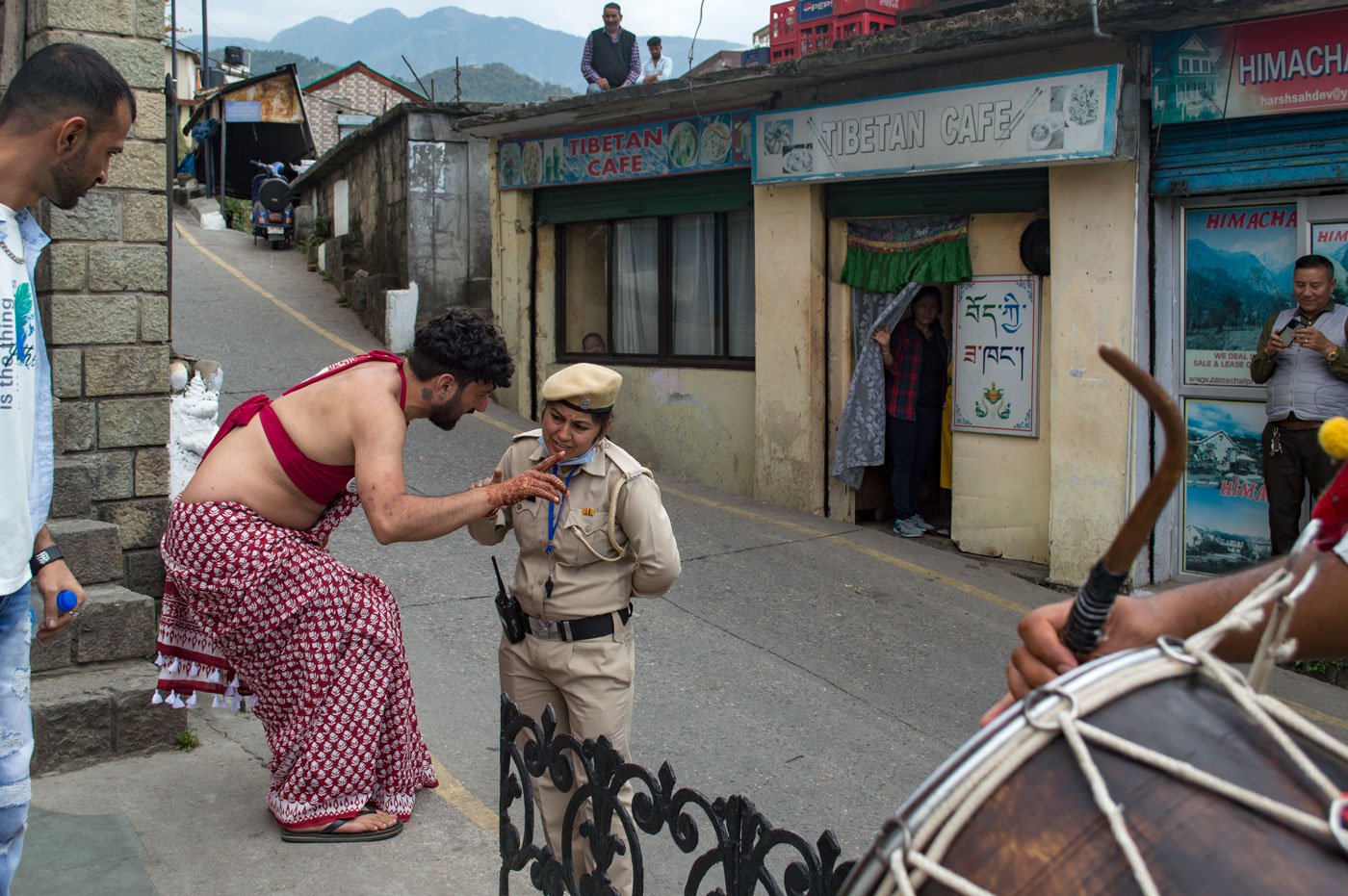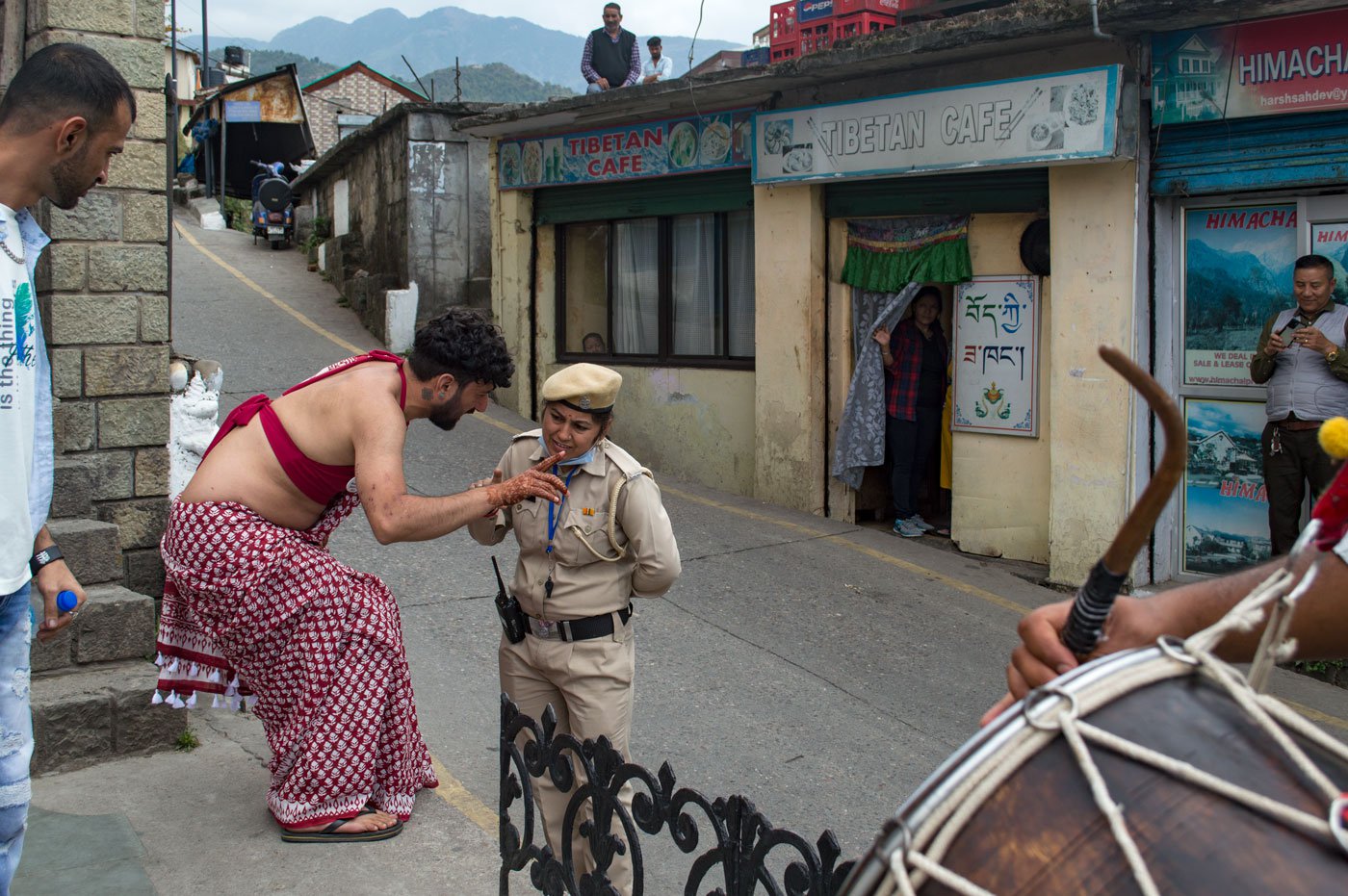 PHOTO • Sweta Daga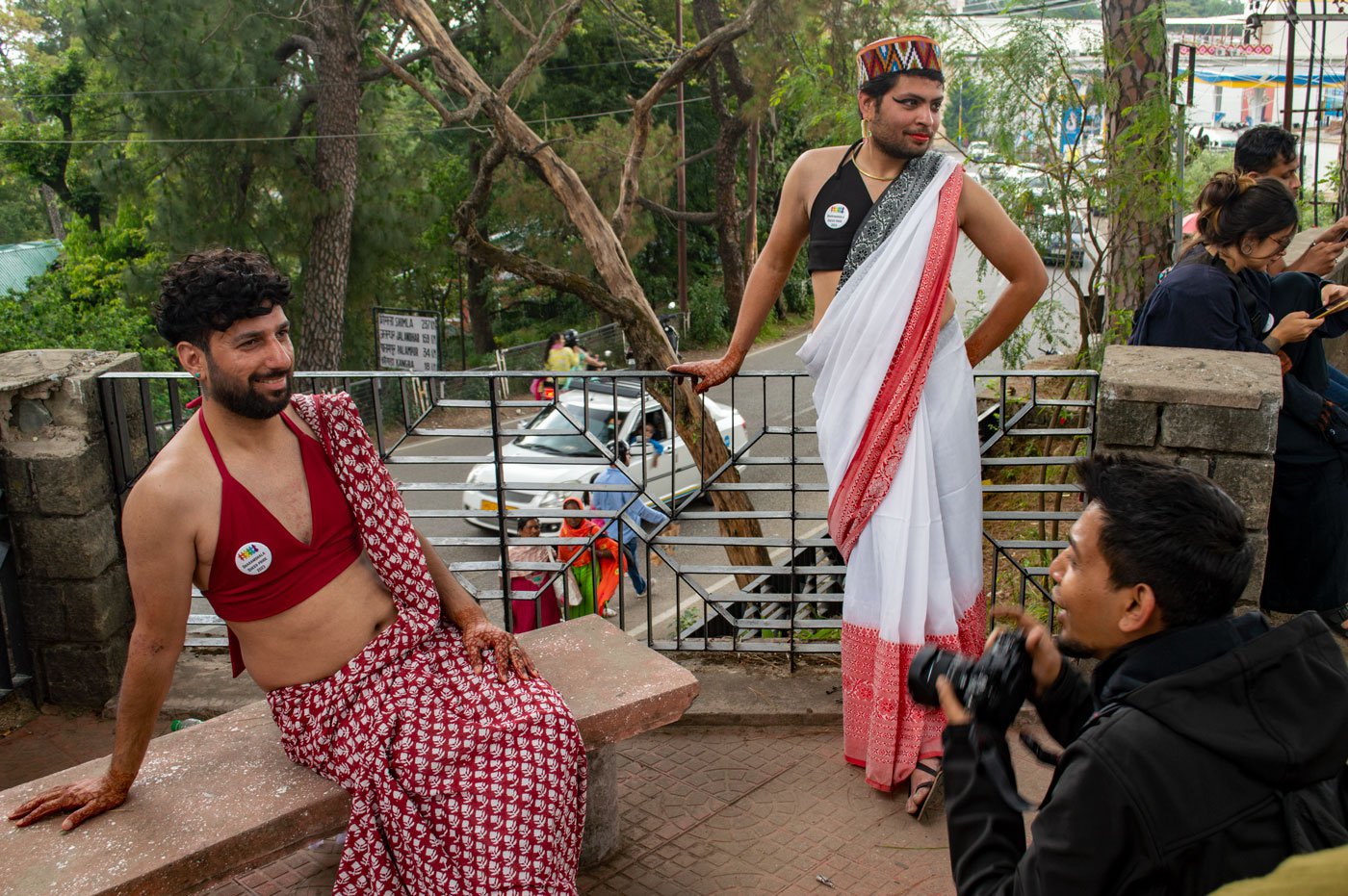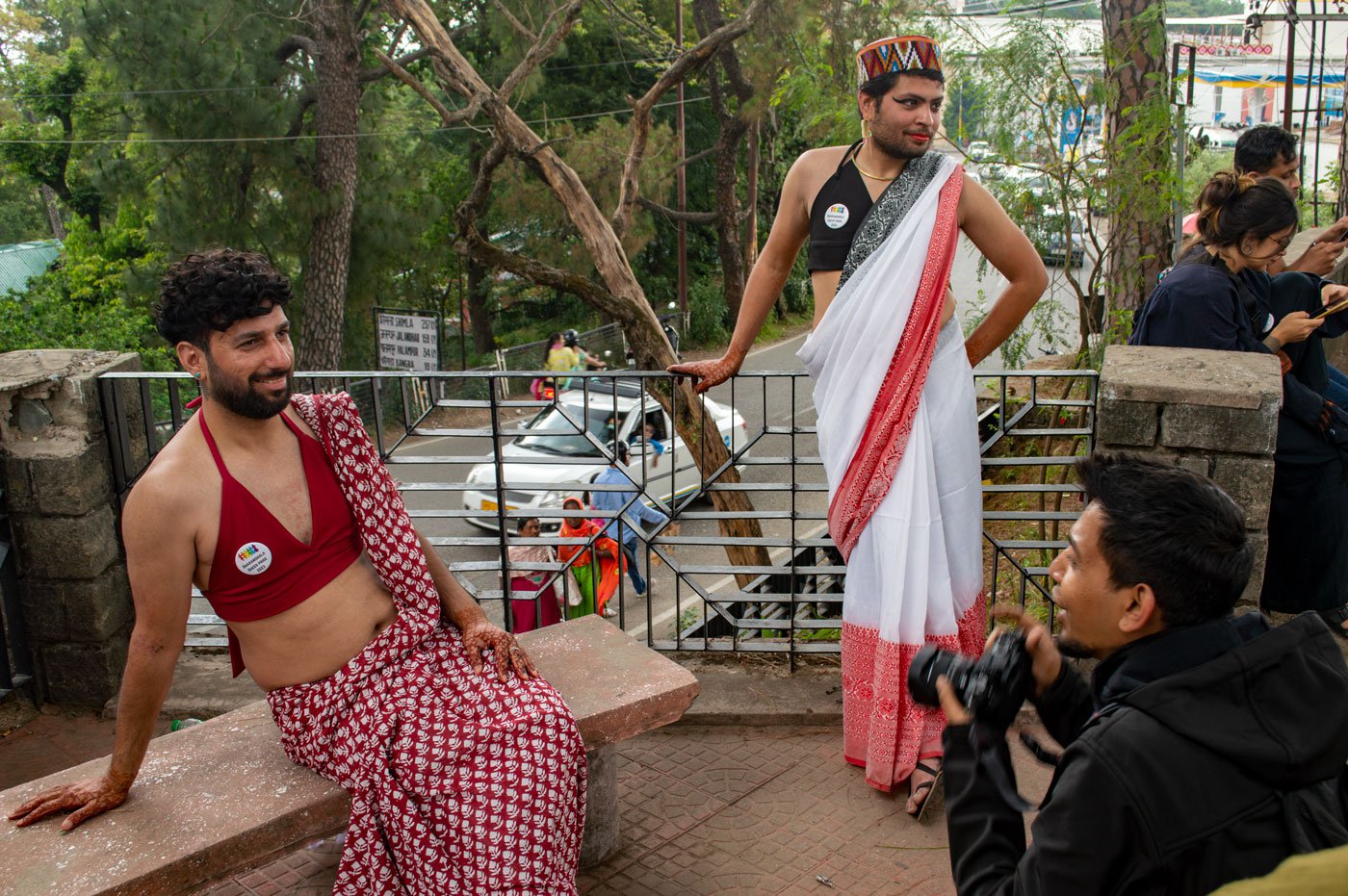 PHOTO • Sweta Daga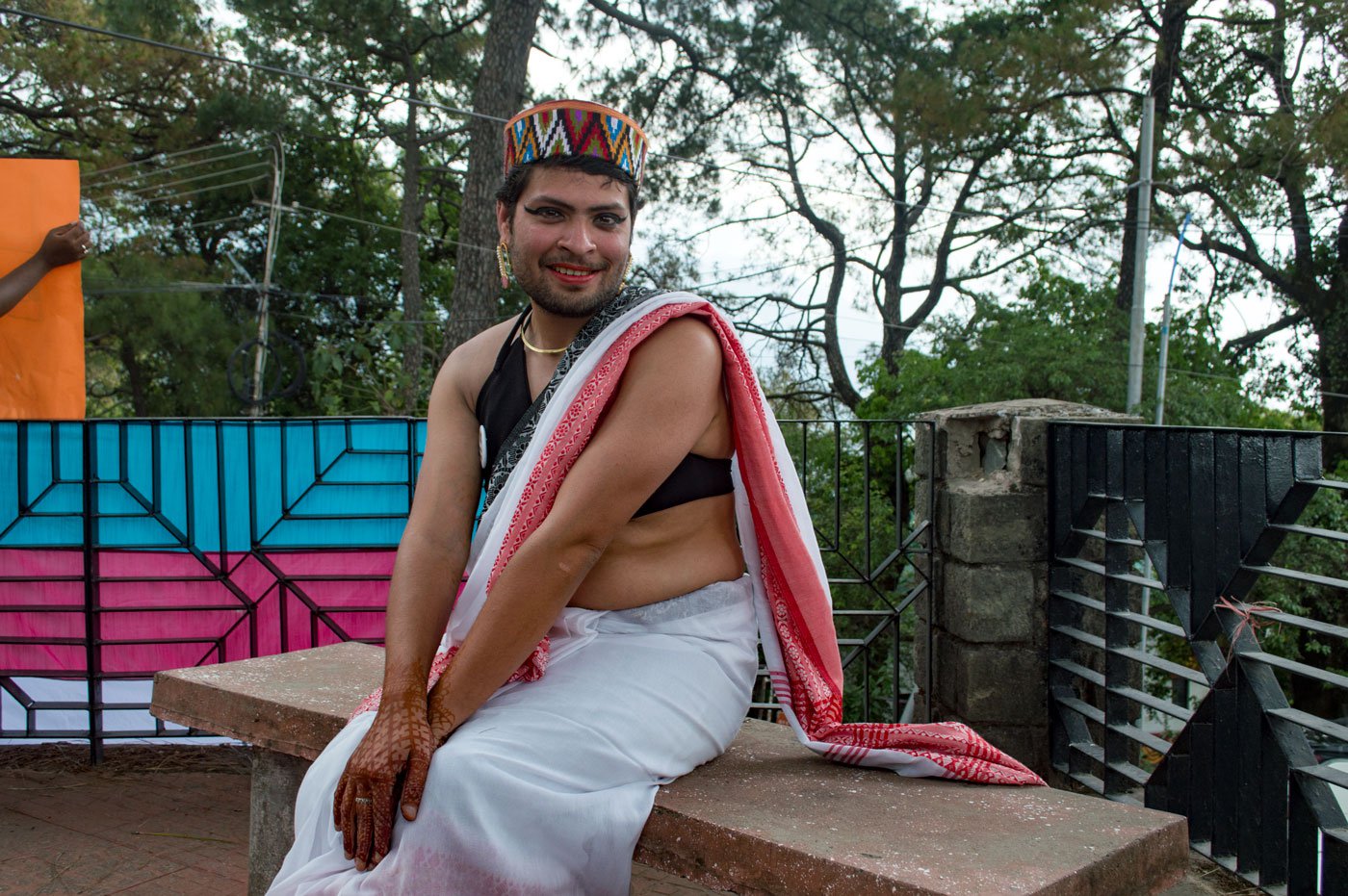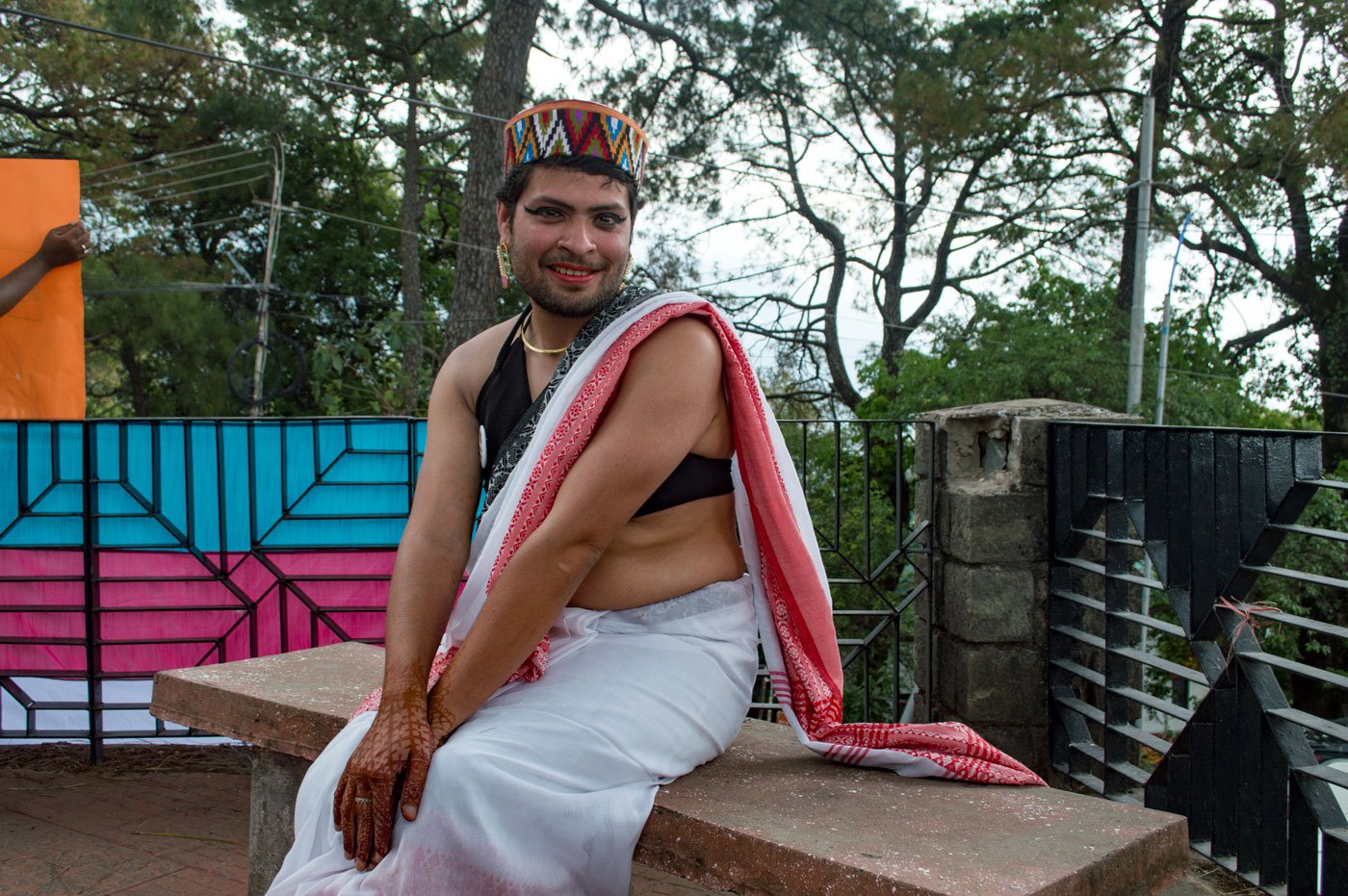 PHOTO • Sweta Daga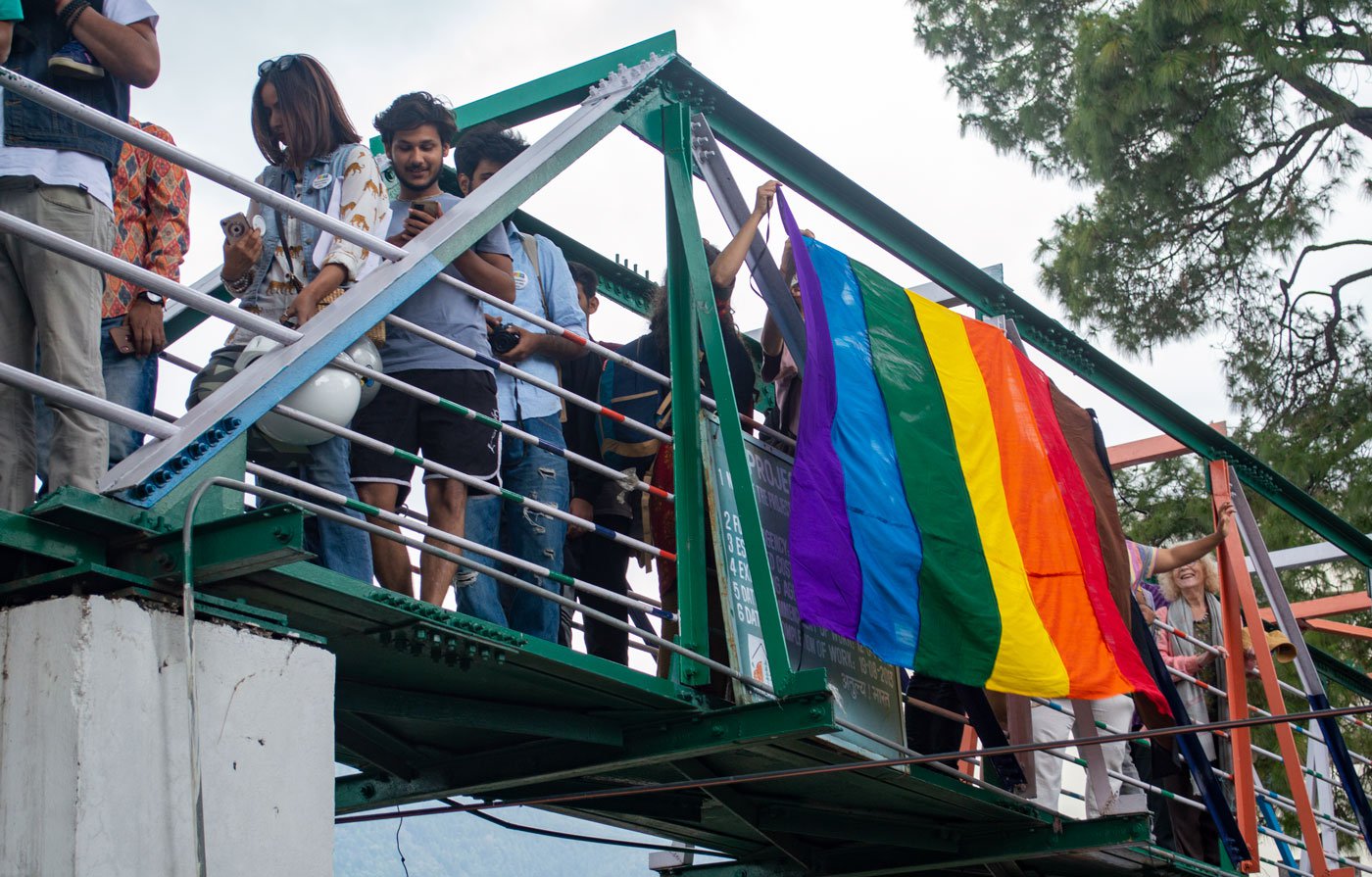 PHOTO • Sweta Daga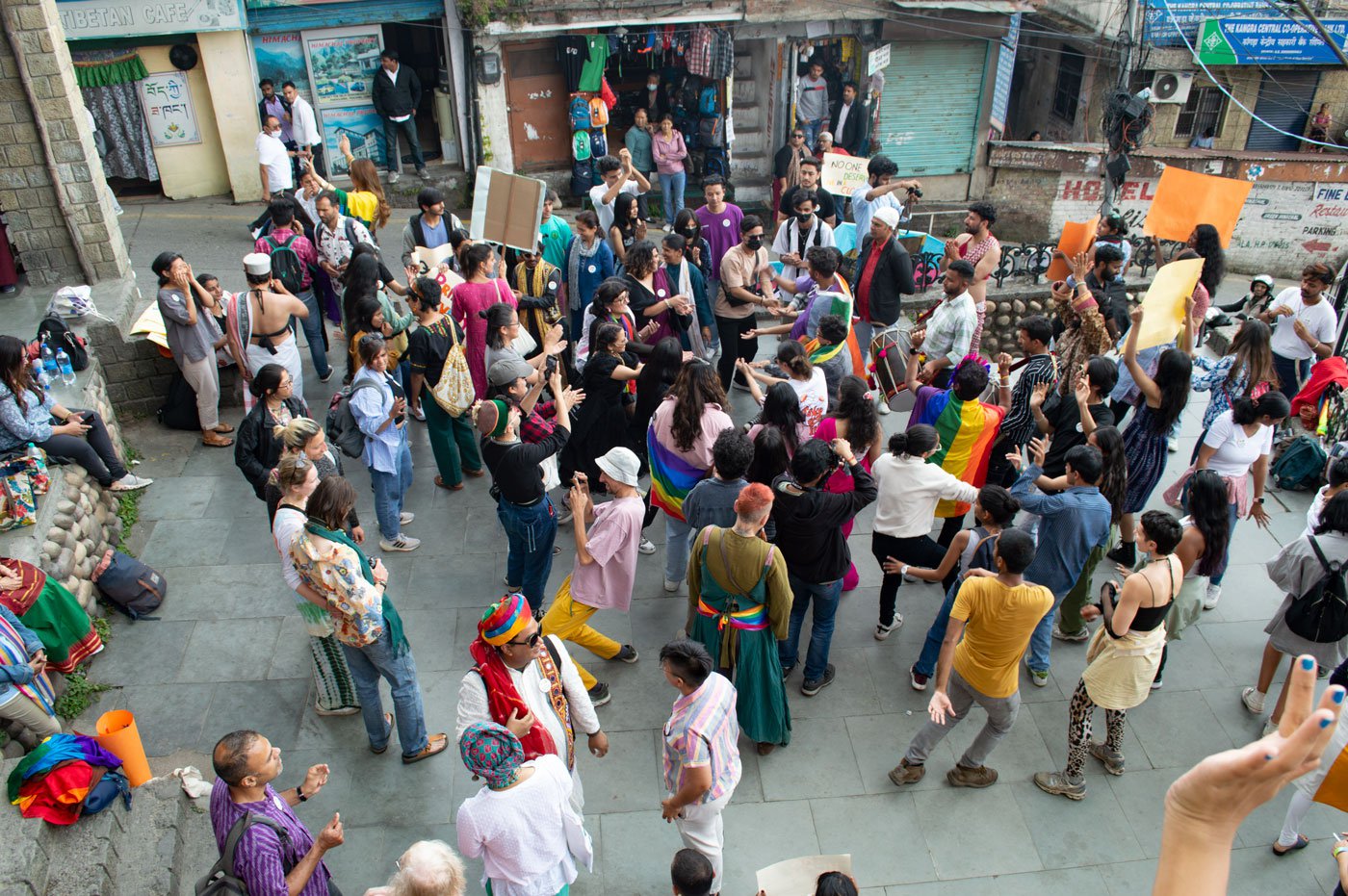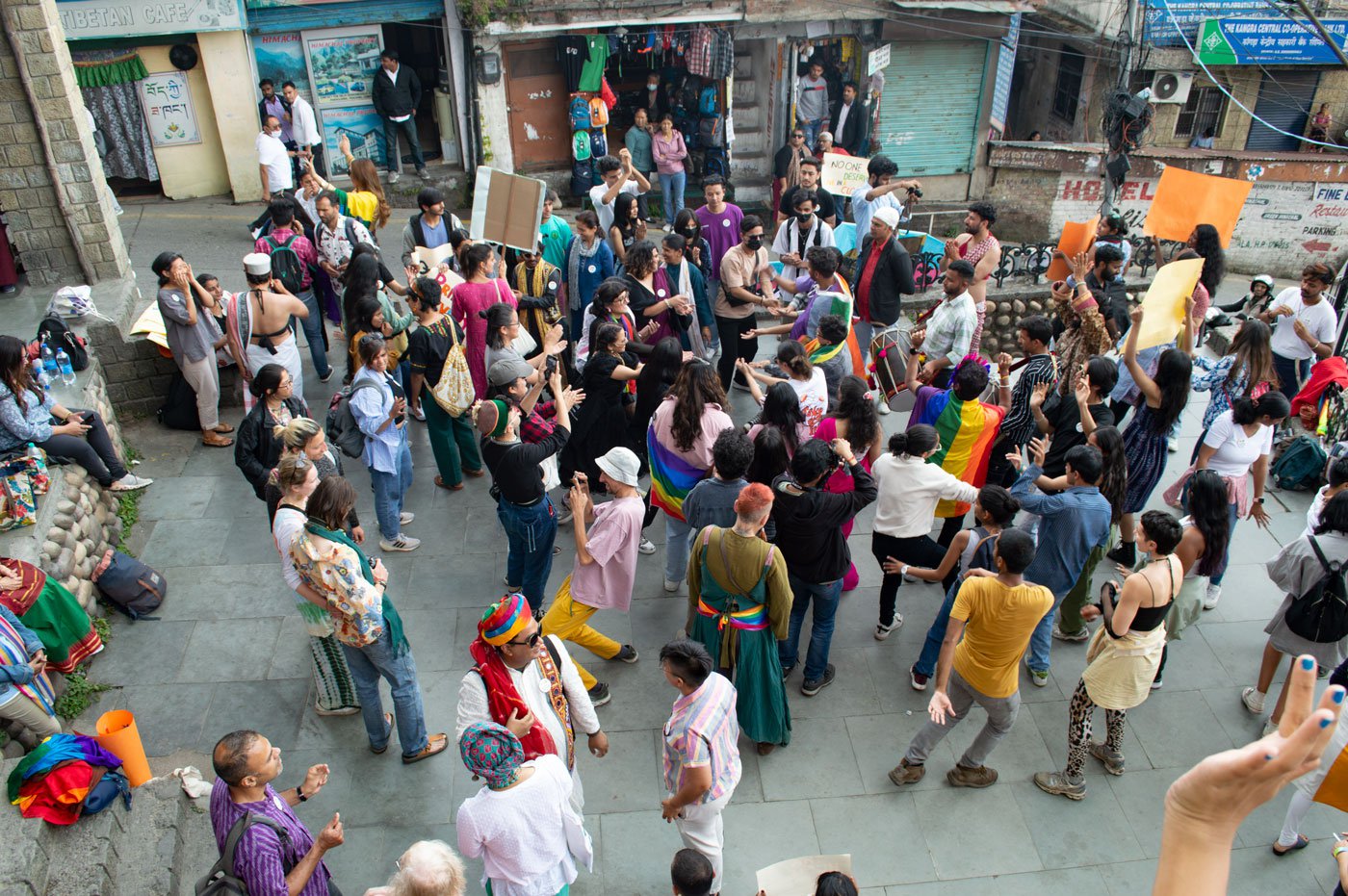 PHOTO • Sweta Daga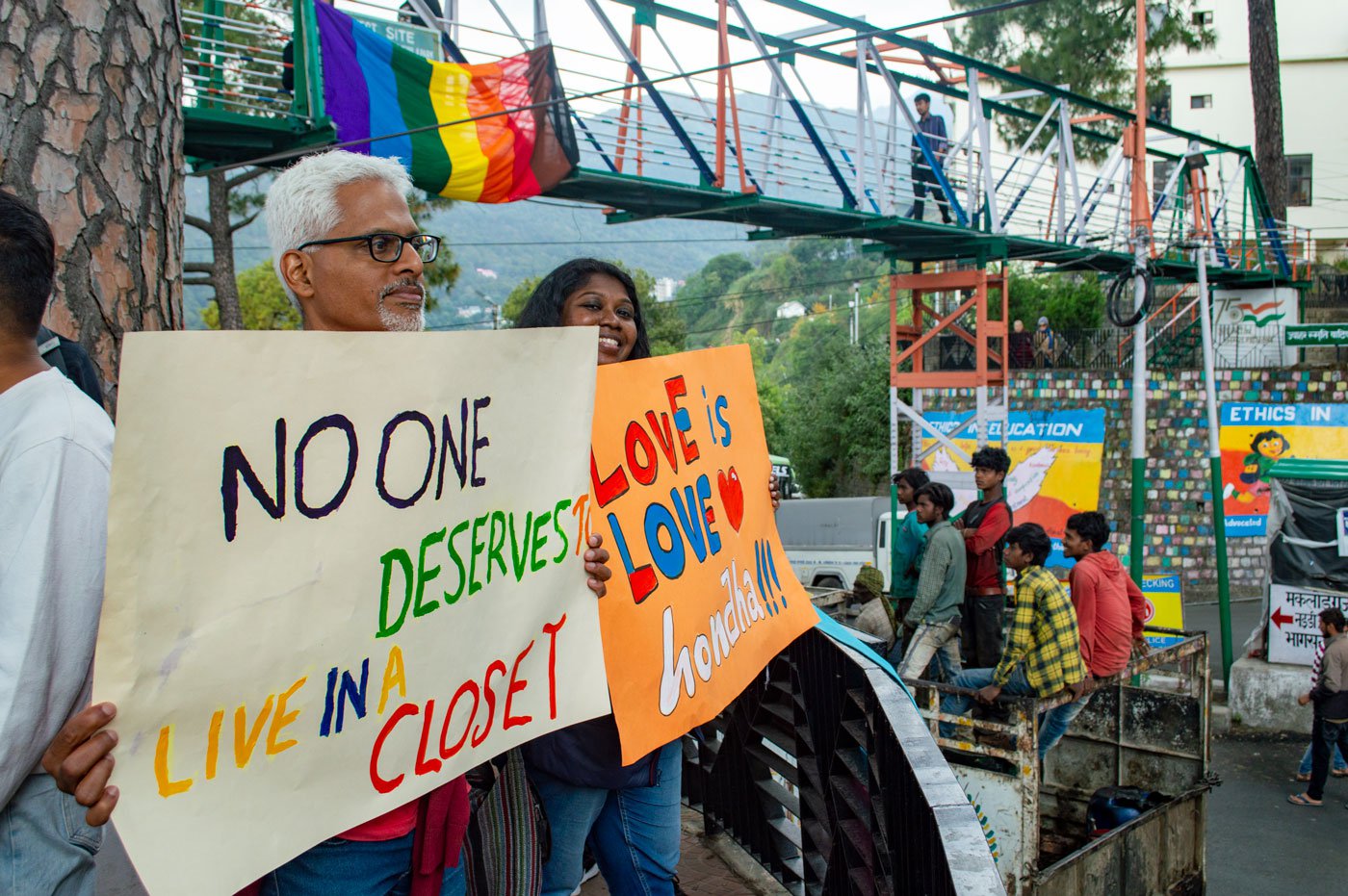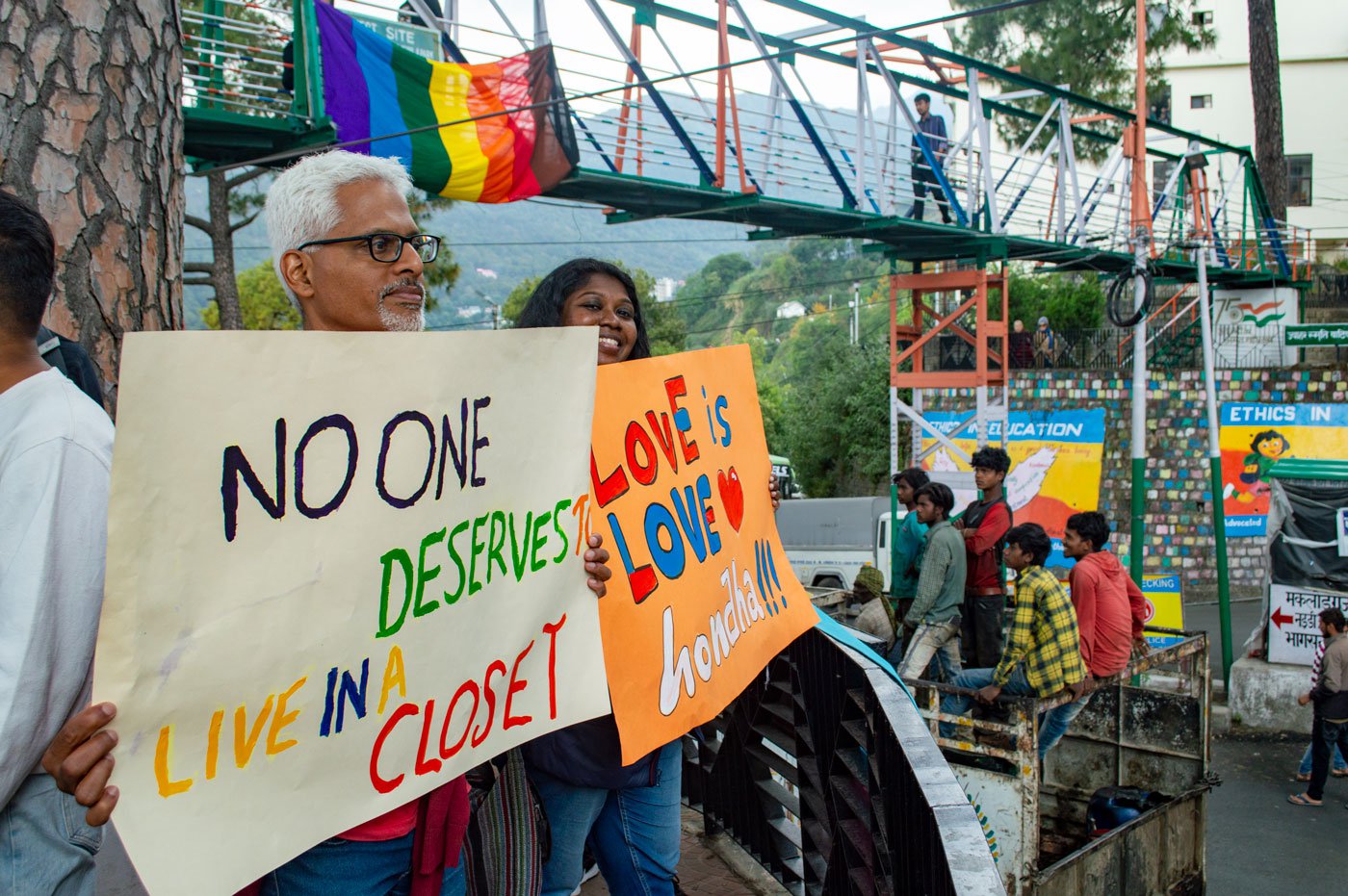 PHOTO • Sweta Daga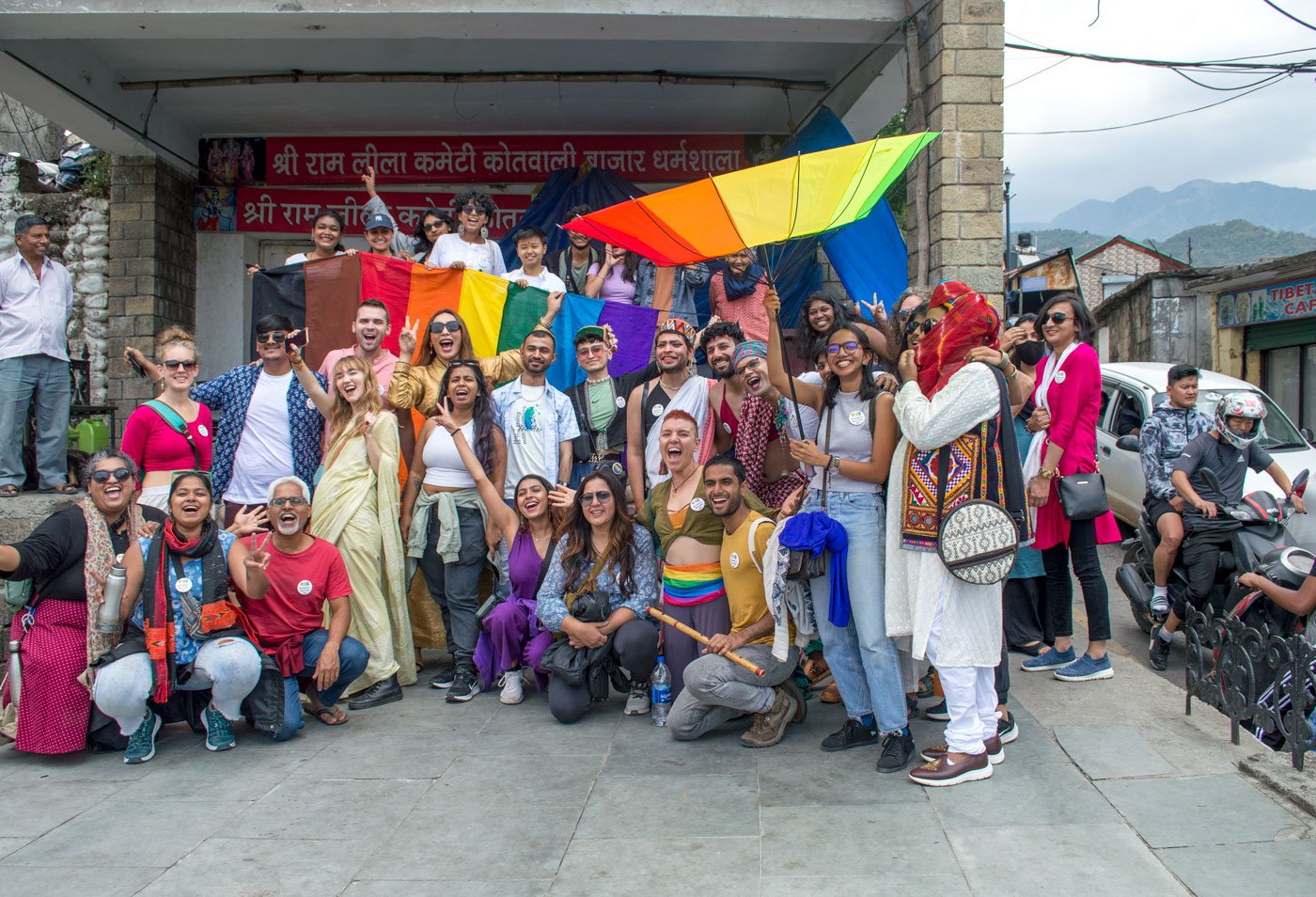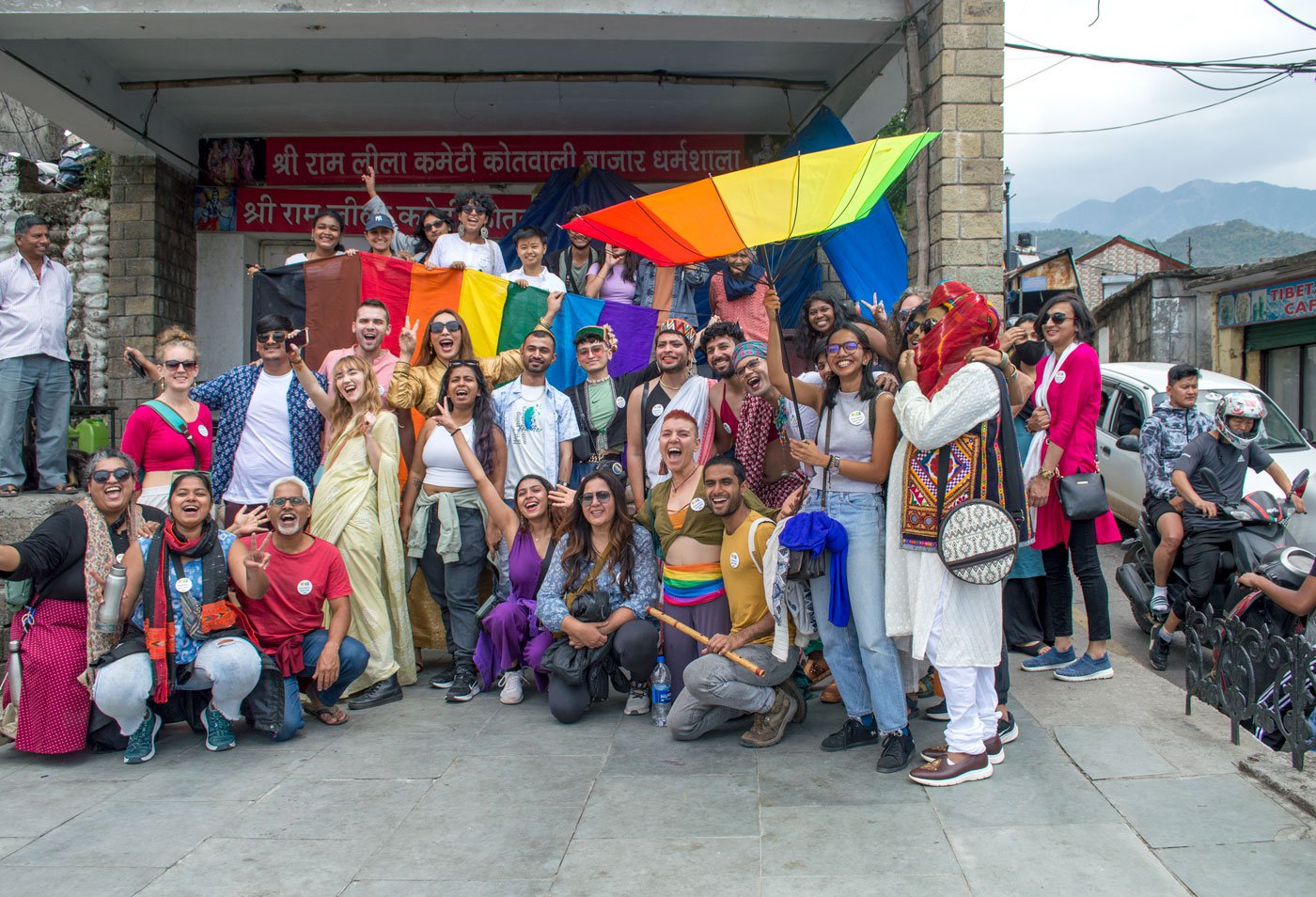 PHOTO • Sweta Daga