Jagdish Soni and his three sons used to cultivate paddy on around 15 acres. This was their source of income. But then, hit by drought, they were unable to cultivate a single grain of rice. The family racked up a debt of Rs. 1 lakh.
Then came a ray of hope – the state government announced compensation for drought-hit farmers in January 2016. However, Soni's name did not figure on the list.
"The patwari [keeper of village records] did not bother to inspect the fields. He distributed relief money to the wrong people. I would shoot him, if given a chance. We are not going to survive anyway," the 80-year-old farmer laments.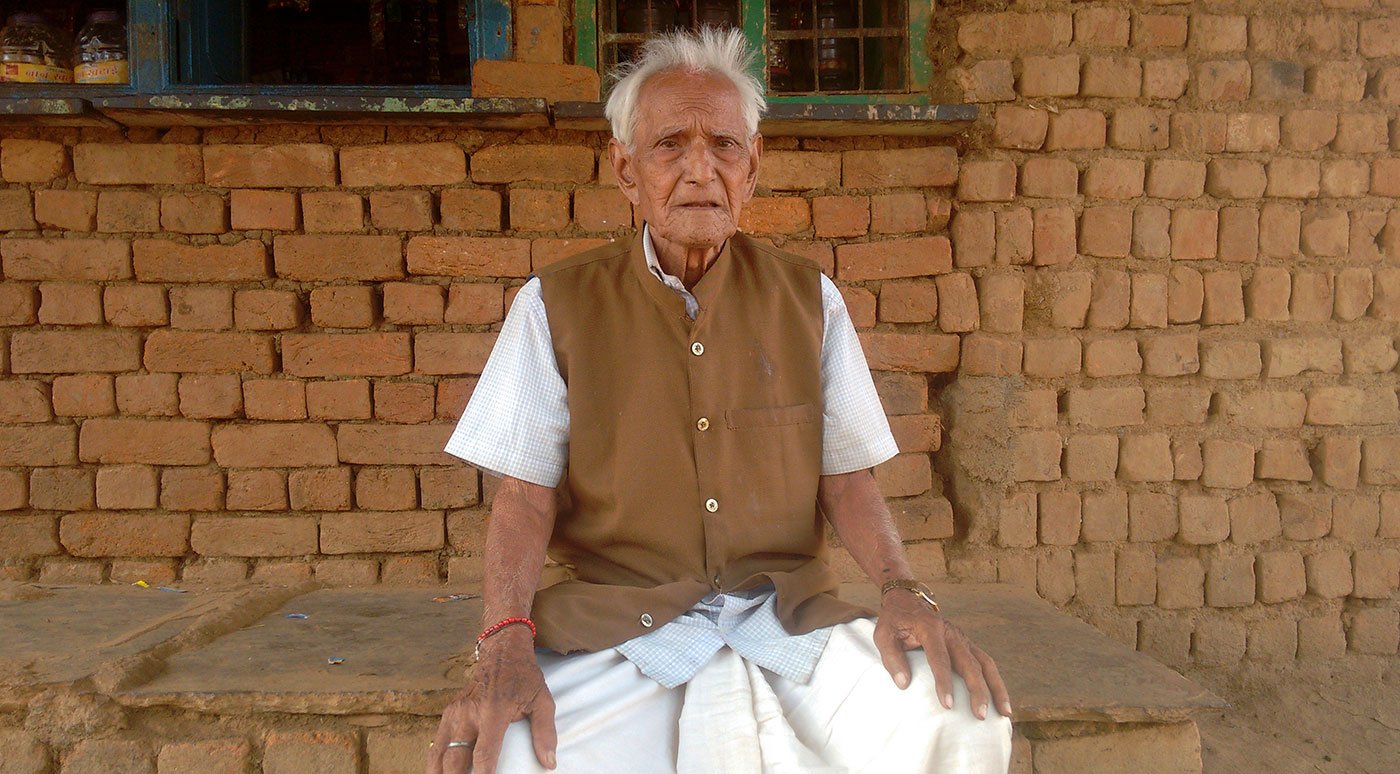 PHOTO • Shirish Khare
Soni is just one among many farmers in Achoti village who feel betrayed by government apathy. Situated barely 25 kilometres from Chhattisgarh's capital, Raipur, Achoti in Durg district is home to around 200 families. Barely half of these have been deemed as drought-affected by the state government.

"Our village depends on the Tandula canal for irrigation. But water was not released into the canal this year. As a result, around 75 per cent of the crop was ruined in Achoti and adjoining villages like Nardha, Chetva, Murmunda, Otebandh, Godi and Malpuri, among others," complains Achoti sarpanch Hem Sahu.
However, Durg district collector, R. Sangeeta, disagrees. "We might have missed a few names. But the procedure adopted for the survey was totally correct," she insists.
The collector's claims notwithstanding, the fixing and distribution of compensation has broken the back of Chhattisgarh's farmers. The relief money is a pittance, and large-scale irregularities in the distribution process have added insult to injury. Complaints against bungling officials are piling up by the day.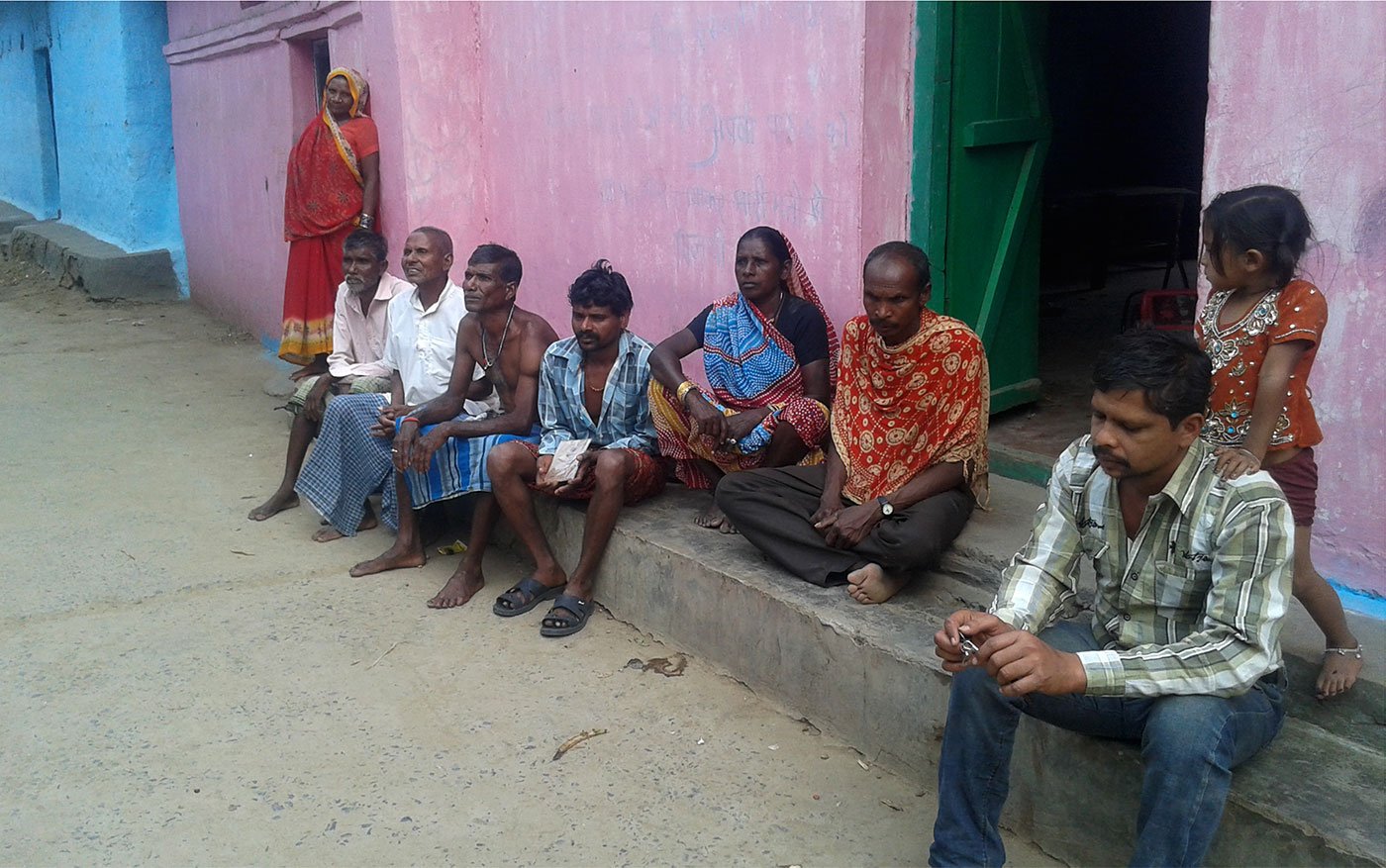 PHOTO • Shirish Khare
The relief criteria seem flawed and the process of applying them even more so. Only families with joint holdings of under 25 acres and who have suffered crop damage of 70 per cent or more can claim compensation. So families below that limit who have suffered 20-30 per cent crop damage, have been excluded. Indeed, even those with less than five acres complain of having been left out. Meanwhile those included in the list have been stymied by payment delays. In this state, even farms running to 20 acres can often be quite poor, as these are joint holdings of large families with several members.

According to the state government, Chhattisgarh has 37.46 lakh farmers, with over 80 per cent of them small cultivators. And nearly 70 per cent of the state's 46.85 lakh hectares of agricultural land is unirrigated. In the 30 per cent that is irrigated, most have been left out on the excuse they are better off. But the groundwater crisis and breakdown of electric power means they have been hurt badly too.
The exclusion of huge numbers from the relief operations have resulted in distress that has spurred migration in many areas. Farmers feel they have little chance of being able to make up for their losses in the near future.
"Every farmer in our village is neck-deep in debt. Most have no seeds for the next season. They will have to leave their fields empty next year," says Rikhiram Sahu, an Achoti resident.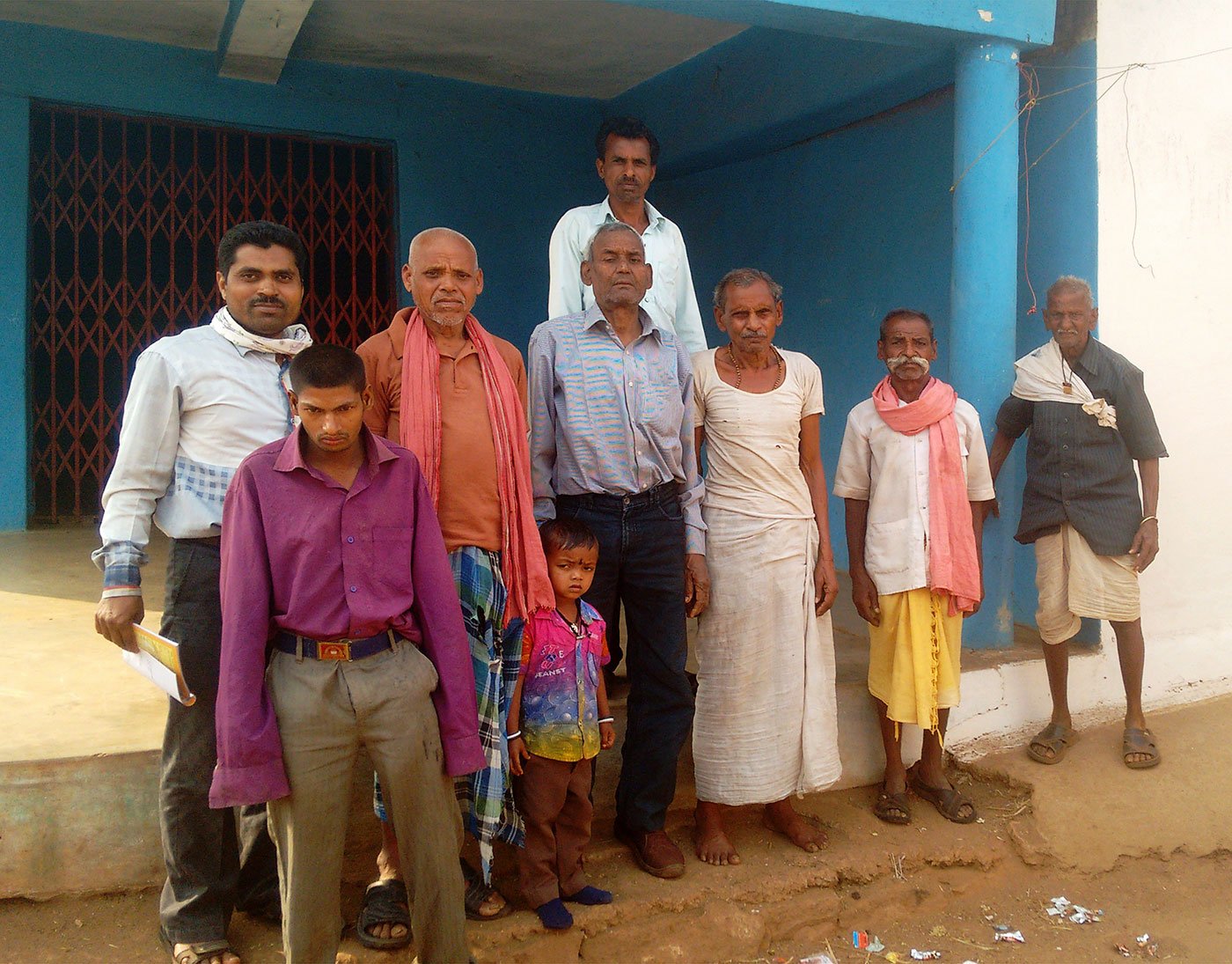 PHOTO • Shirish Khare
A visit to the hinterland of Rajnandgaon, Mahasamund, Janjgir-Champa and Durg districts is enough to expose the truth behind government claims. The farmers in these regions have only worries, sorrow, dissatisfaction and anguish to share.

The Raman Singh-led state government had sought assistance of Rs. 6,000 crores from the Centre to deal with the crisis. The Narendra Modi government issued a relief package of Rs. 1,200 crores. A sum of Rs. 800 crores was earmarked for distribution to drought-hit farmers.
According to the state's Department of Revenue and Disaster Management, the distribution of compensation money has already been completed. The state has decided that no further aid is required.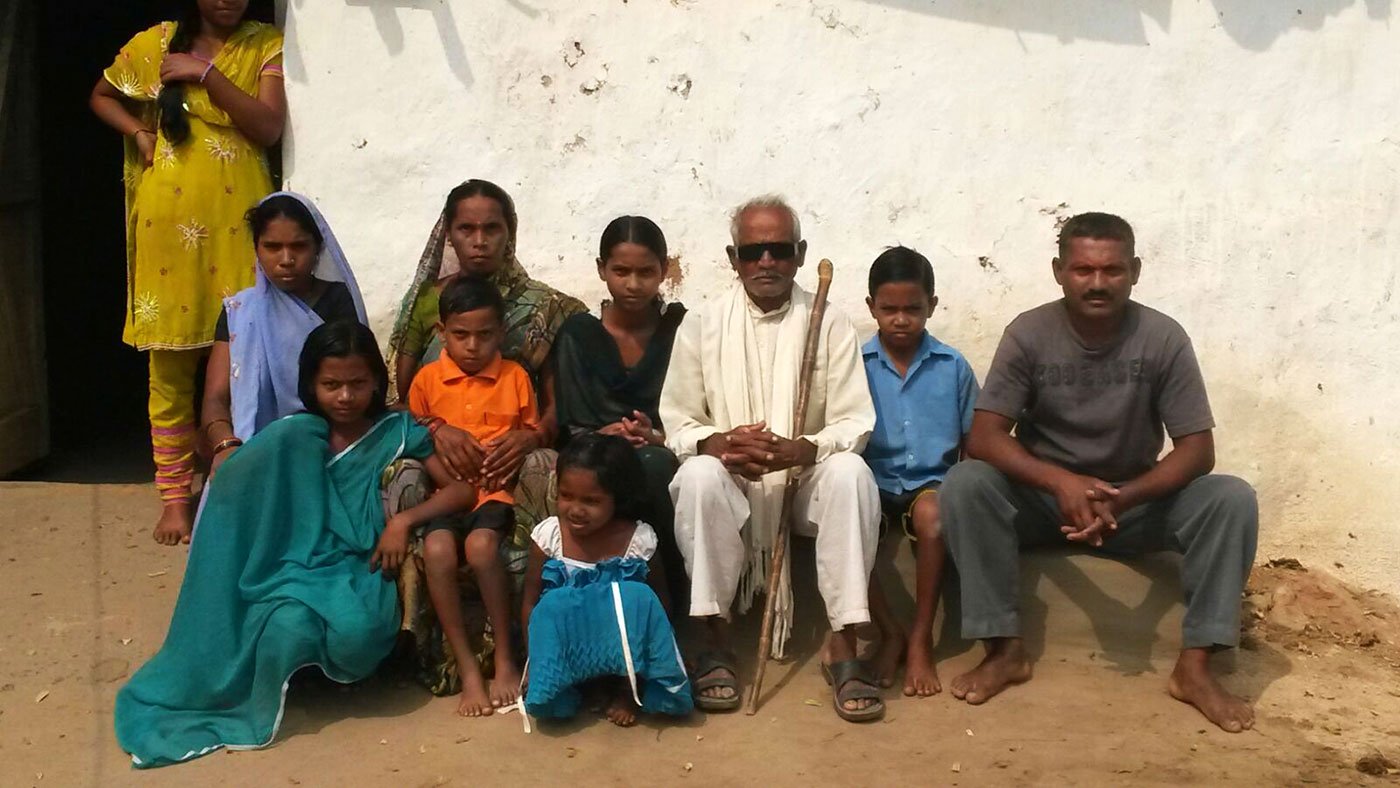 PHOTO • Shirish Khare
Department secretary K.R. Pisda says the decision has been taken as no district has demanded more money. This is despite the fact that only Rs. 380 crores have been disbursed so far. And experts argue this amount is not sufficient to compensate all the farmers.

In many areas, farmers have been forced to leave their standing crops as cattle feed, knowing that what's there cannot meet their own needs. However, such farmers do not qualify for compensation within the government's parameters.
The simmering discontent is showing on the streets. There have been protests against the arbitrary distribution of compensation money in several districts.
"Farmers have received less than a third of the Centre's 1,200-crore relief package. The state government has excluded the most needy farmers from compensation by incorporating several unjustified preconditions in determining who the drought-affected are. This means it wants to keep the other Rs. 820 crores to itself," alleges farmer leader Rajkumar Gupta.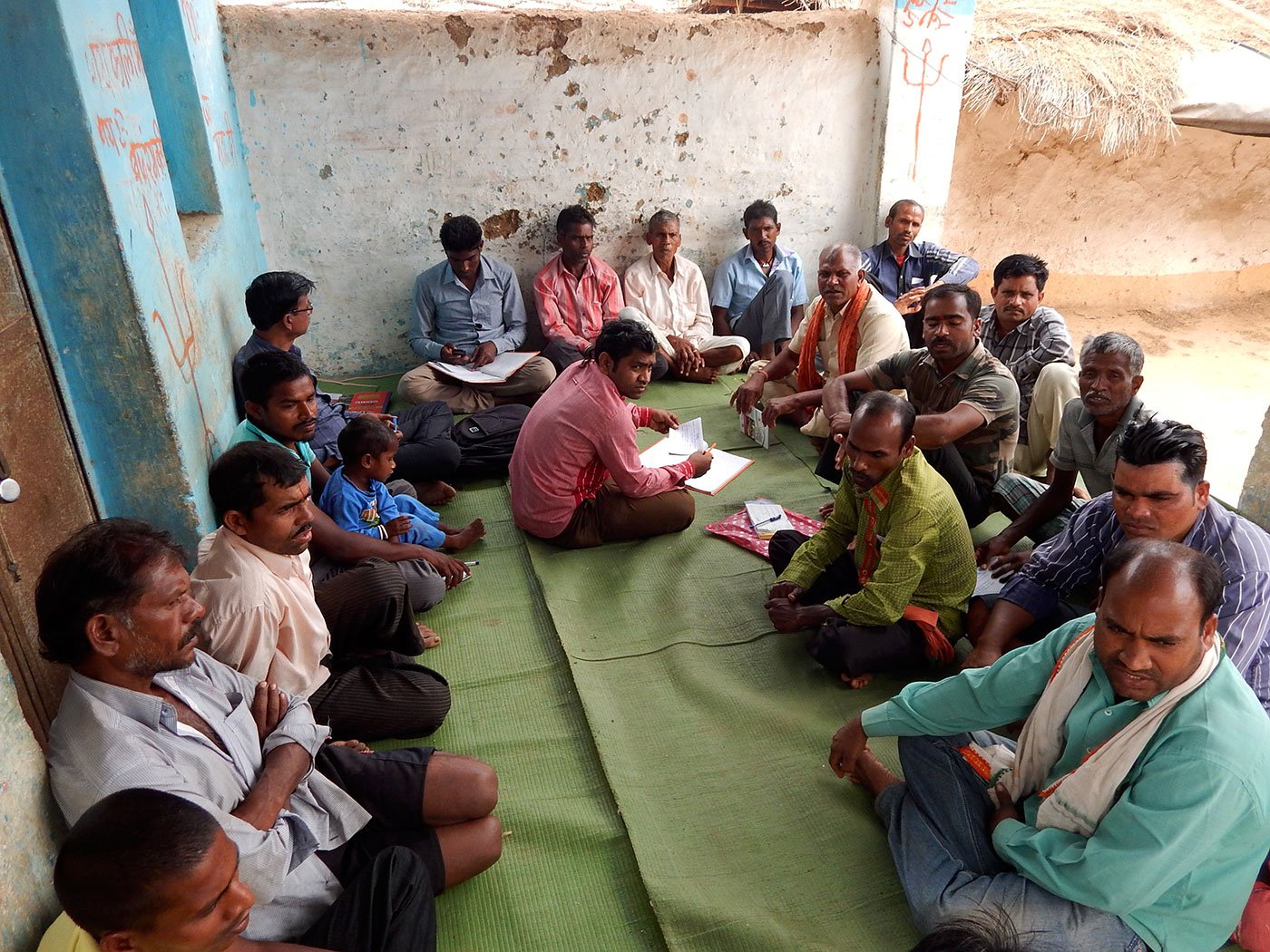 PHOTO • Shirish Khare
The government's figures on drought-affected farmers are also contradicted by the fact that around 10 lakh farmers have not sold paddy this season.

Government apathy has left these farmers in a serious crisis of livelihood. Many of them have no option but to look for greener pastures elsewhere.
Hundreds of families from Bagbahra, Pithora, Basna, Jhalap, Saraipali and Bhanwarpur regions of Mahasamund district have left their villages. This trend has also been observed in the Baloda area of the Janjgir-Champa region where MNREGA labourers have not received their wages for three months. 

PHOTO • Shirish Khare
There is speculation that 30-40 per cent of the region's families have left their homes in recent weeks.

But Pisda denies such reports. "We see migration at a negligible scale every year. However, 13 lakh people have demanded work under MNREGA this year. Further, several projects are pending under drought-relief measures. We are giving priority to drinking water and irrigation initiatives," he explains.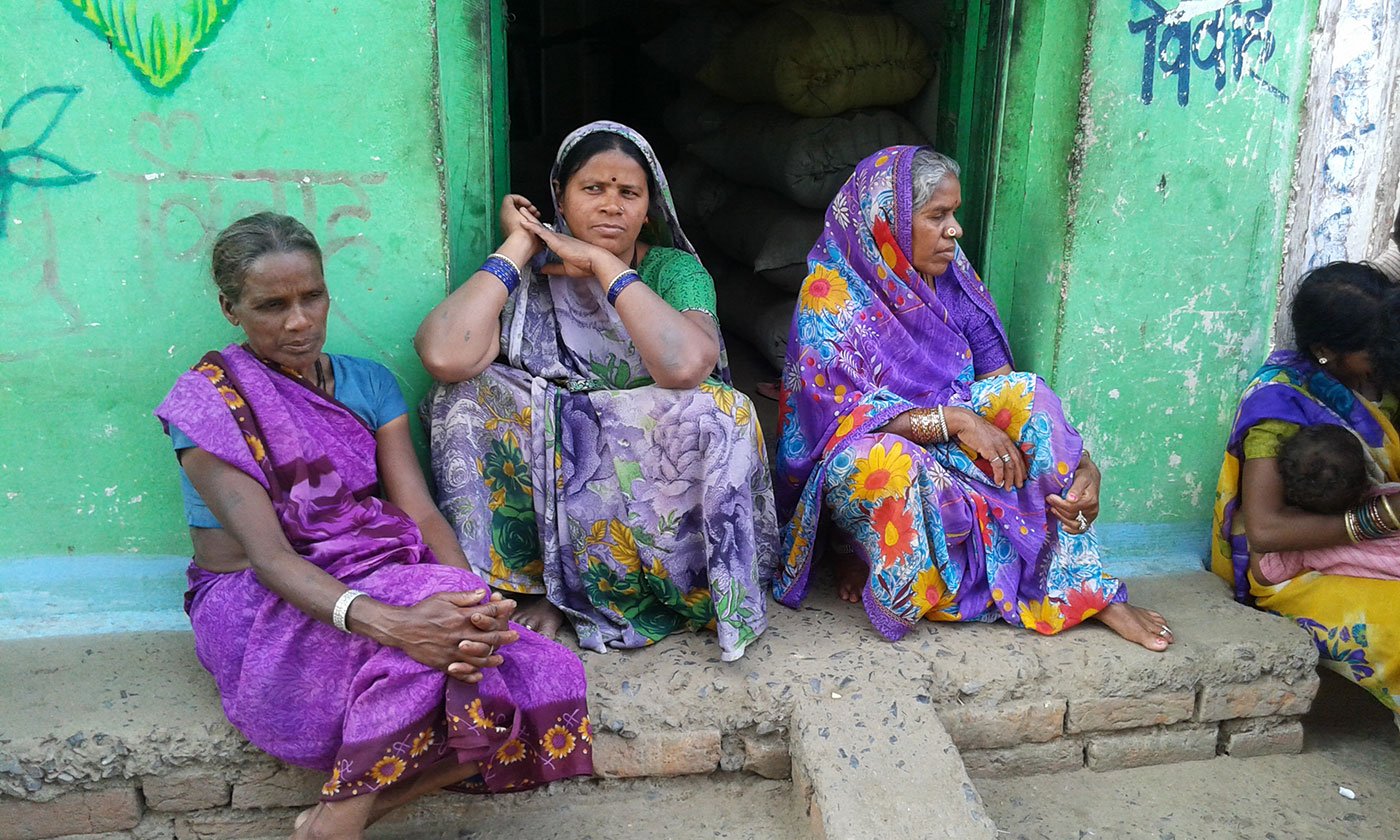 PHOTO • Shirish Khare
Pisda's claims notwithstanding, the government's efforts to help the farmers remain largely on paper.

"The administration has distributed enough compensation to every deserving farmer, as per government policy. We have received complaints from some districts. The district collectors have been instructed to address these concerns," he says.
But, what if the problem lies in the compensation policy itself?
The damage cannot be ascertained from empty fields, as the crop has already been harvested. Officials have estimated the loss through rainfall data and the sale of the paddy crop.
According to state agriculture minister Brijmohan Aggarwal, "The task of distributing compensation money was assigned to the officials. The complaints, to some extent, are natural. But it is wrong to say that there is widespread anger among the farmers."
The Aam Aadmi Party's state convenor and agriculture expert Sanket Thakur contests this claim.
"The government is only pretending to help the farmers. It has passed the buck to the bureaucracy. The relief money is insufficient in the first place, and there are large-scale irregularities in the distribution," he alleges.
"Many more farmers would be forced to commit suicide if the situation does not improve. They cannot be left at the mercy of MNREGA alone," he says.
The original version of this story was published in the Raipur edition of the Rajasthan Patrika on February 29, 2016.
Translated from Hindi by Deepak Sharma