Shore-operated lift nets, popularly known as Chinese fishing nets, have for long been the source of livelihood for numerous fishermen in Kochi in Kerala.
But this industry is in decline due to various transformations, both environmental and economic. Fish stock has been dwindling due to intense trawling and pollution by industries in and around Fort Kochi. Profits from the catch are appropriated by middlemen, and the fishing community gets only a fraction.
The fishermen's problems are aggravated by ill-designed government schemes that are not cognisant of their specific needs. Additionally, the growing cost of maintaining the nets has become economically unproductive for the owners.

Young people are opting out of this occupation, and the Chinese fishing nets might eventually disappear from Fort Kochi's shorelines.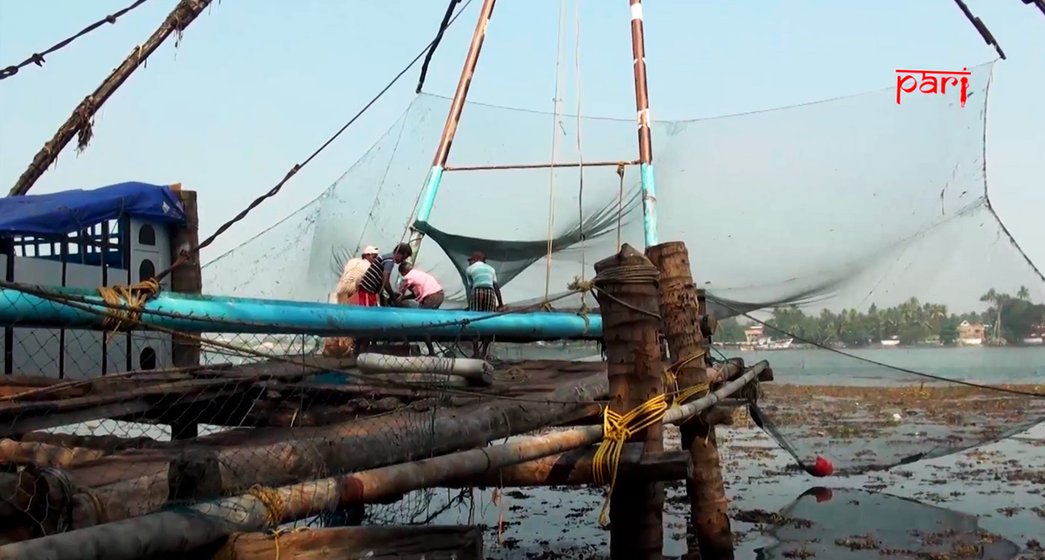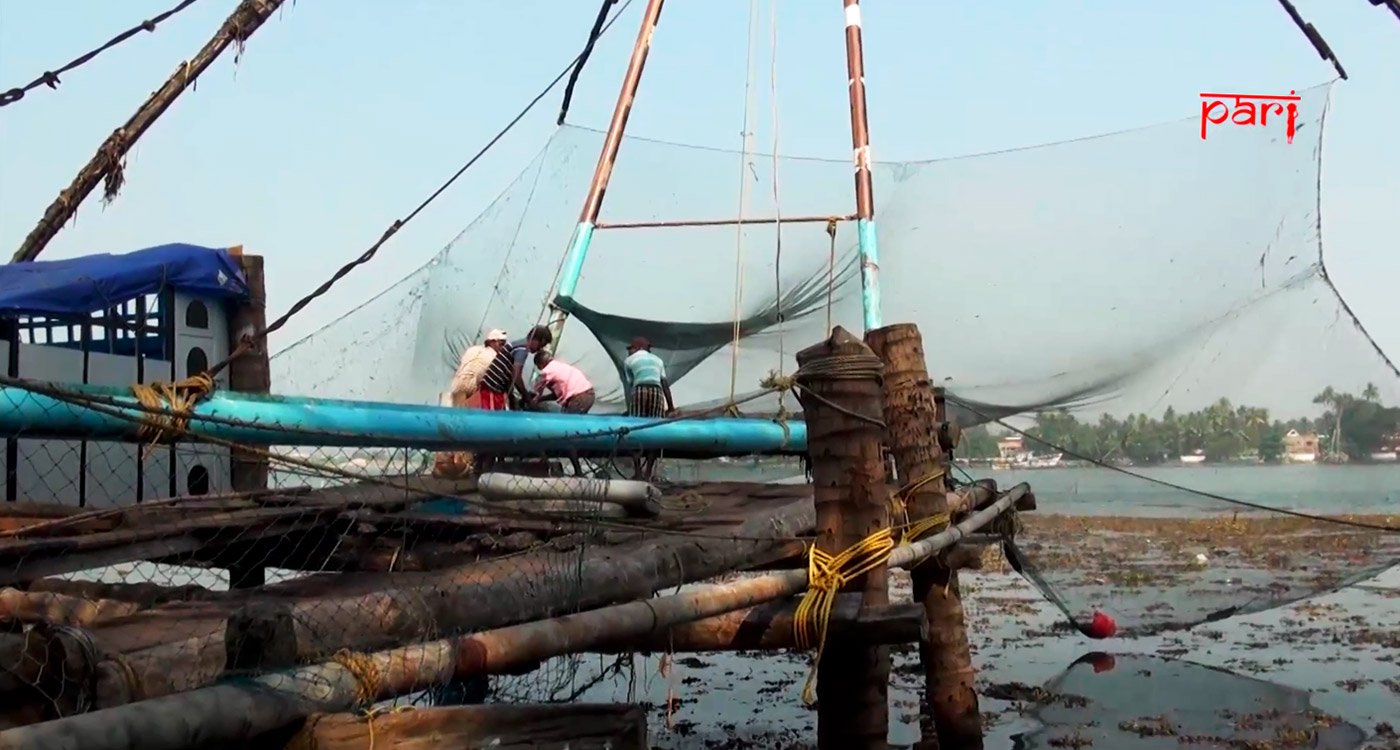 PHOTO • V. Sasikumar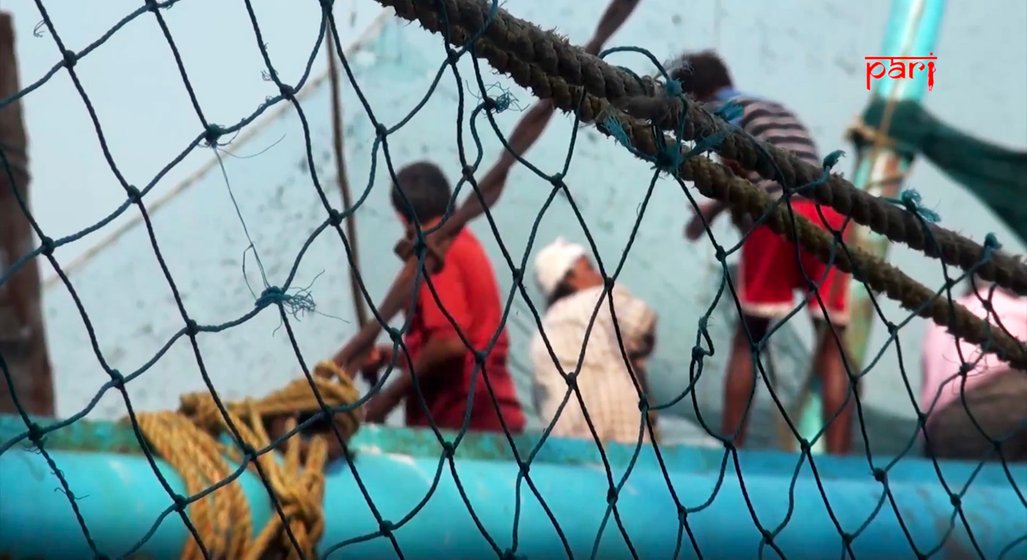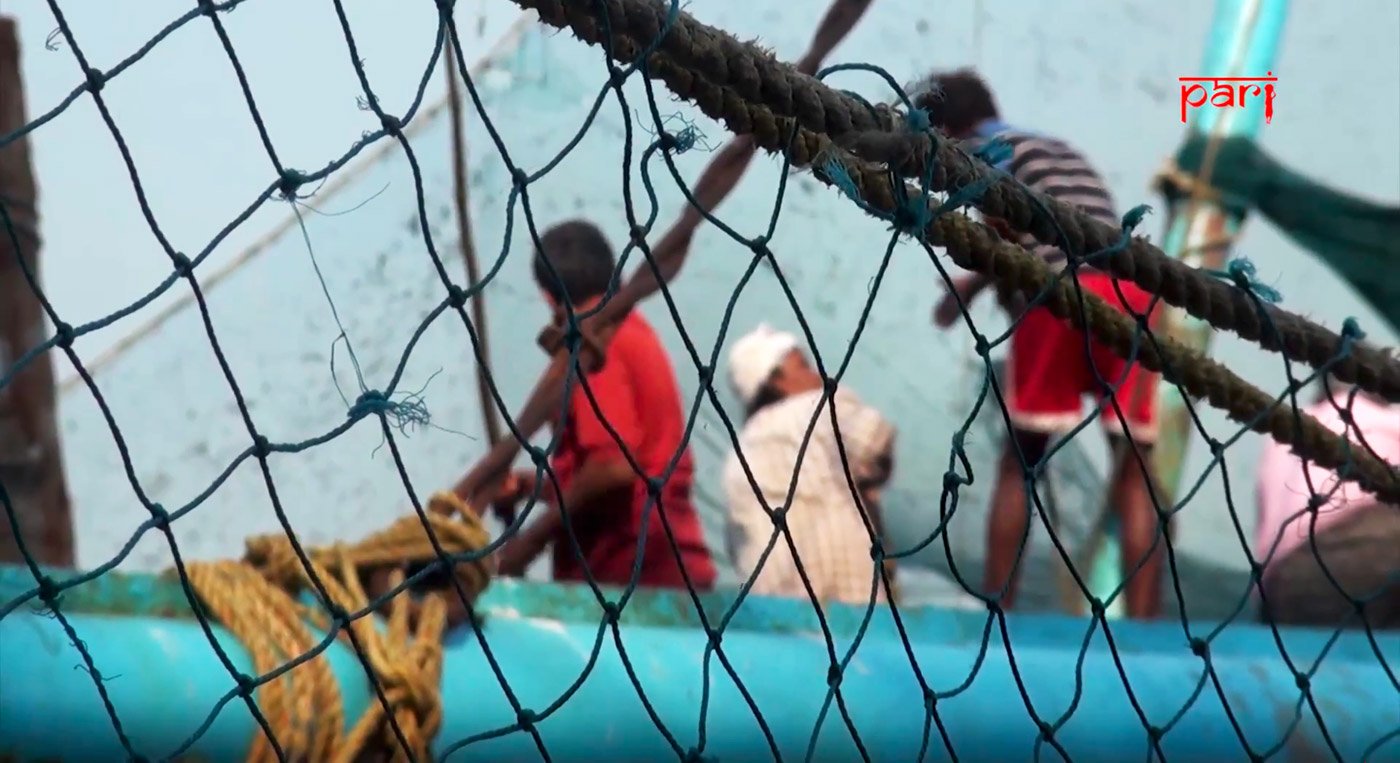 PHOTO • V. Sasikumar