"Our elders have been singing this baans geet for a very long time," said Panchram Yadav, when I came across him at an annual fair for folk musicians in Bhilai, a city in central Chhattisgarh.
While strolling at the fair ground in the month of May some years ago, I'd been drawn to the deep reverberating sounds of the geet . Three men were playing the baans baja, a long, brightly decorated cylindrical woodwind instrument. It's played by Raut men, an OBC subgroup of the Yadava caste, mainly in the districts of Durg (where Bhilai city is located), Balod, Dhamtari, Gariaband, Kanker and Mahasamund in Chhattisgarh.
While the three musicians, all in their late 50s and 60s, played the instrument, a few accompanying singers narrated and sang songs of Lord Krishna and other legendary herdsmen in equally resonant voices.
The 4 to 5 feet long baans baja has traditionally been the cowherd's instrument. The artists (only men in the community play this instrument) usually make the baja themselves, at times with help from local carpenters – from choosing the correct bamboo to getting it ready, then making four holes, and decorating the instrument with woollen flowers and colourful pieces of cloth.
In a traditional performance two baans baja players are accompanied by a kathakaar or narrator, and a raagi . While the narrator sings and recounts the story, ragi supports the musicians and narrator-singer with his words and phrases of encouragement. The presentation begins with an invocation to gods and goddesses like Saraswati, Bhairava, Mahamaya and Ganesh, before the story telling starts moving. Depending on the story, a performance can go on from half an hour to three hours, and traditionally, even all night.
Panchram Yadav, from Sirri village in Gunderdehi block of Balod district, has for long been accompanying the baans baja players during their performances. "We have to save our heritage and introduce our new generation to it," he says. But the younger lot in his community, those with an education, he adds, are not interested in this tradition, and only older people are keeping baans geet alive.
"Nowadays, youngsters don't like it," says Sahadev Yadav of neighbouring Kanakot village. "They are more interested in film songs instead of these traditional Chhattisgarhi songs. In baans geet, we used to sing traditional Dadariya, Karma and other songs on different occasions. We used to visit many places when people invited us to perform. But the new generation is indifferent to this. Now we get rarely any invitations. That is why we want that our music should be promoted on television too."
At times, the troupe still receives a rare invitation from a government office to perform at a cultural festival or at a Yadav samaj event, for a modest fee. None of them can depend on their earning from the baaja and geet . While a few of the musicians have small plots of land, most of them graze cattle for a living. "If someone invites us, we go there, because this baans geet is our heritage," says Panchram Yadav. "So we won't ever stop singing it."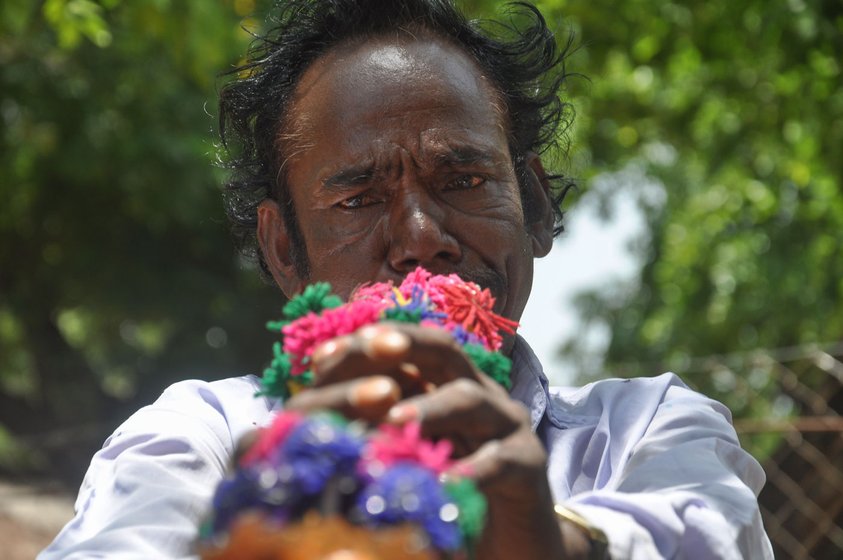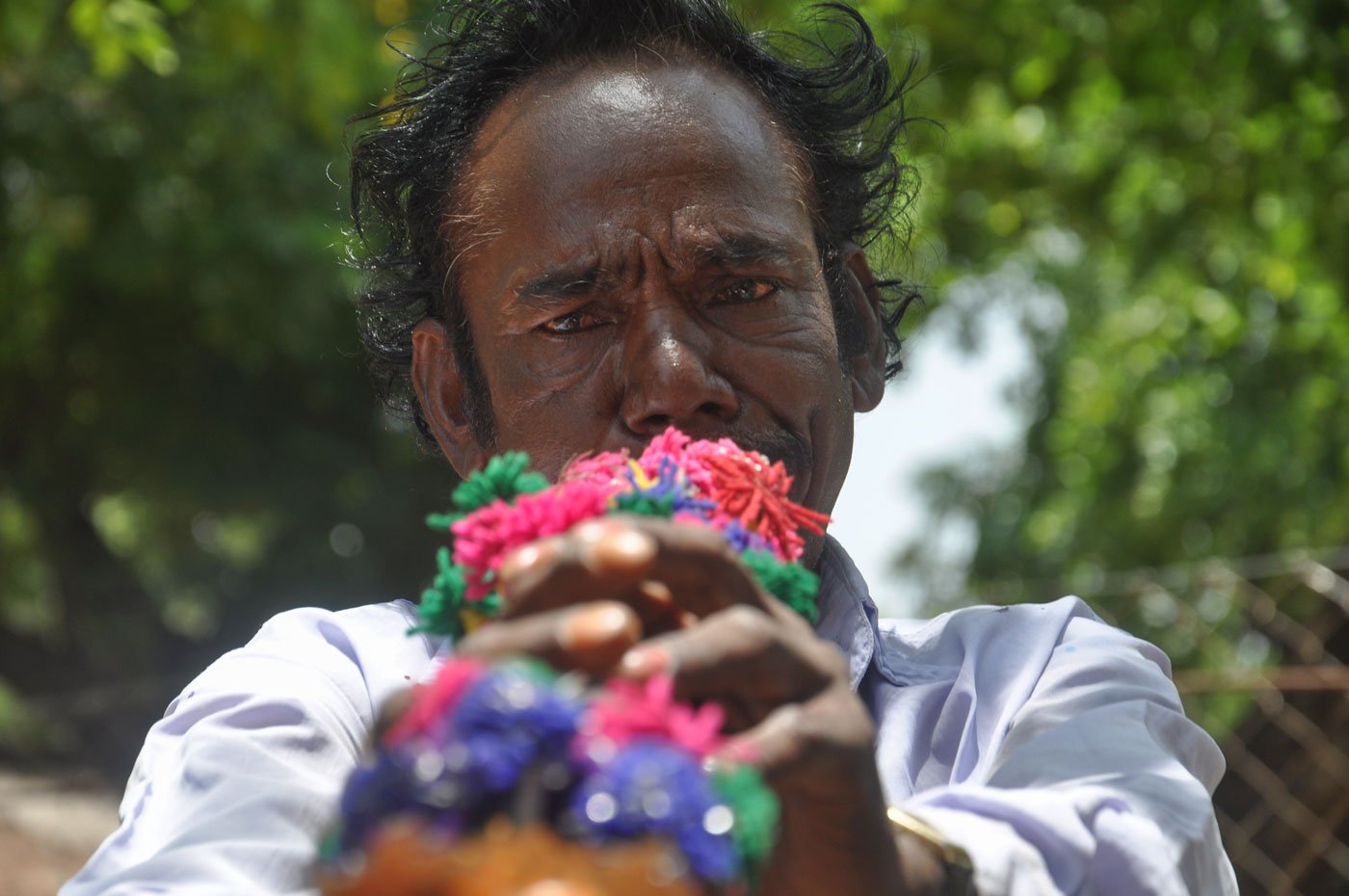 PHOTO • Purusottam Thakur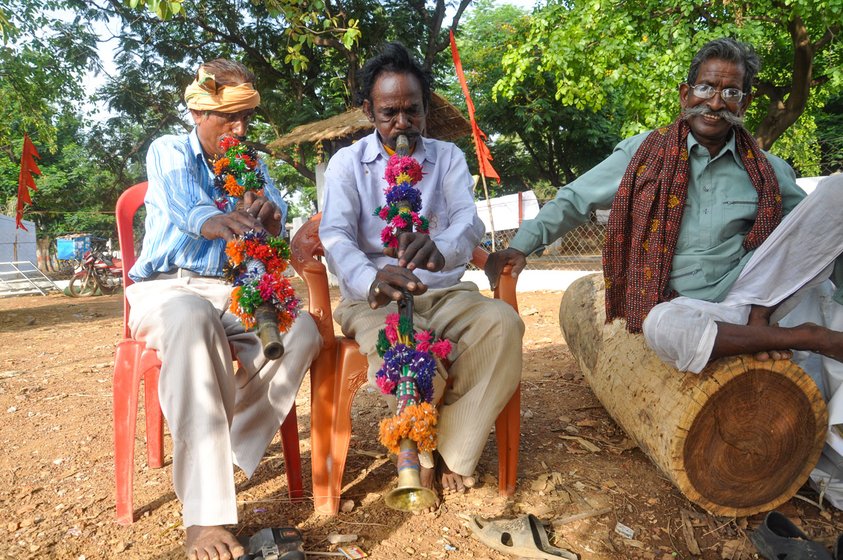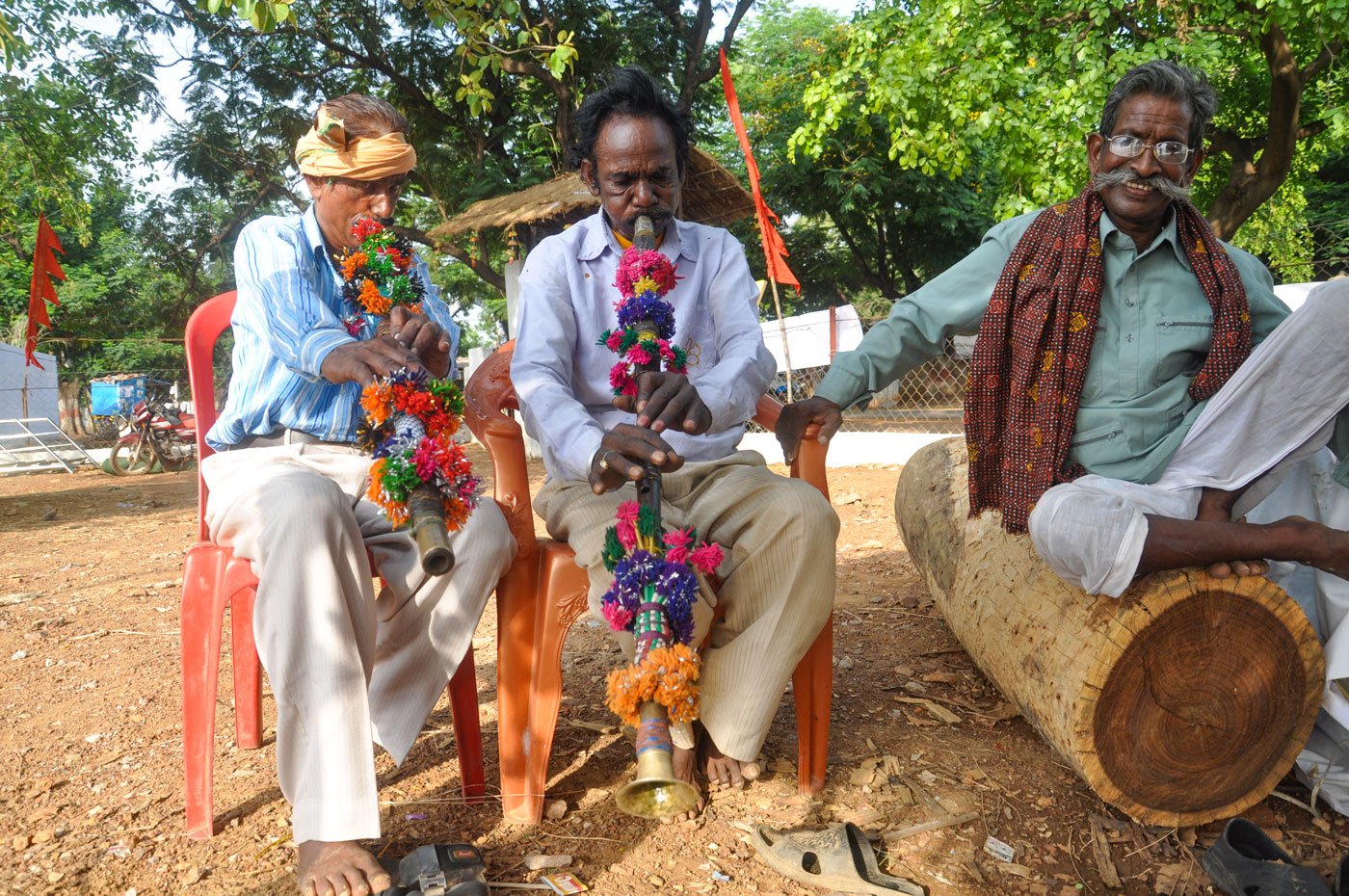 PHOTO • Purusottam Thakur