Long-distance runner Lalita Babar, 25, bought her first pair of shoes after she was prevented from running barefoot at a national track event in 2005. She went to a local shoe store in Satara district, where she was born and raised. Unaware of the brands that fellow athletes used, she bought a regular pair which cost Rs. 1,200 and pinched her pocket.

"I hadn't even heard of Adidas, Puma and Reebok. I still remember those shoes. They were of a local company called Pama. It was much later that I started buying branded shoes fit for running," said Babar, who successfully completed a hat-trick of titles at the Mumbai Marathon on Sunday [in January 2014]. She also set a new course record among Indian women athletes by clocking 2:50:31. Her demeanour a day after, however, personified humility and poise, as she answered congratulatory calls and messages. She wants to use the prize money to sponsor her youngest brother's education.
Born to farmer parents in the Mohi village of drought-ridden Maan taluka of Satara district, Lalita has not been a stranger to hardship. But her parents tried to shield her from everything that could come in the way of a budding career in sport. "If there were days my parents went hungry so that my stamina wasn't compromised upon, I did not know," said Babar, the oldest of four siblings.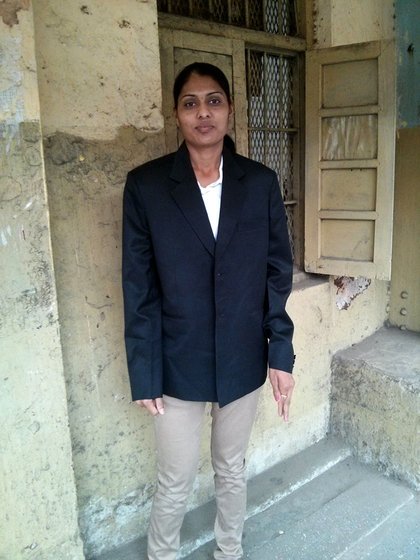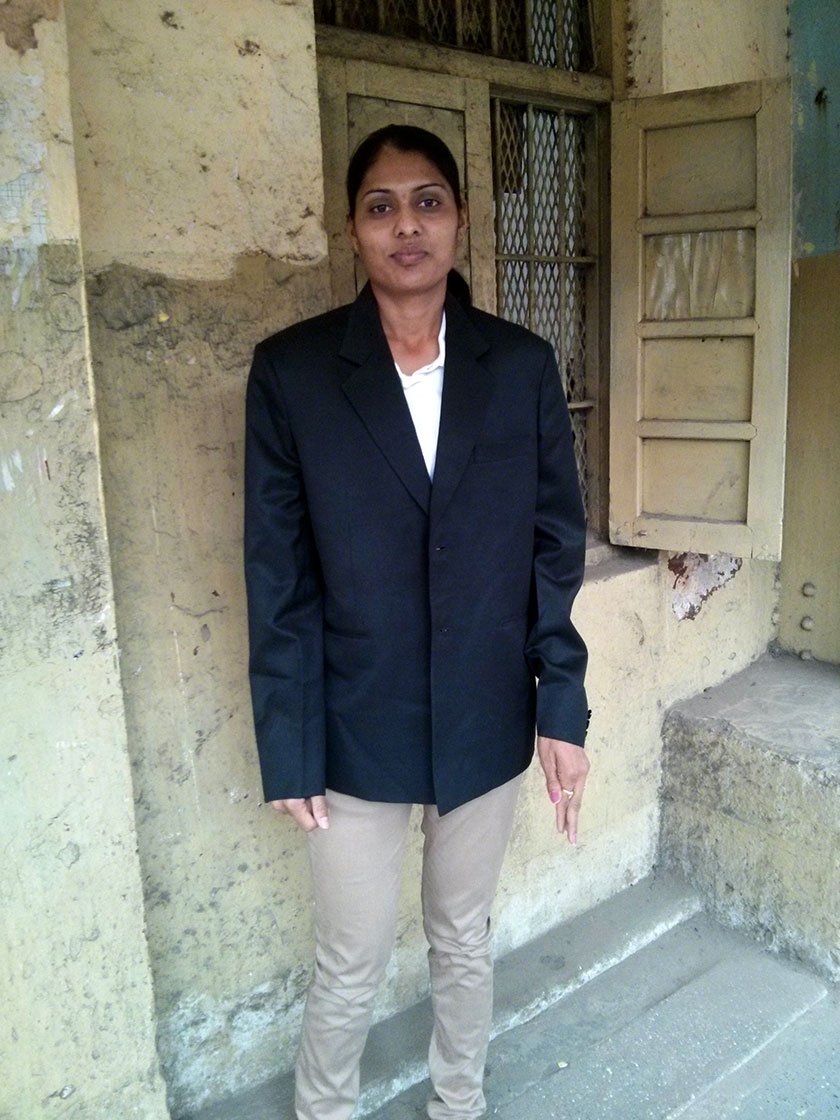 PHOTO • Sukhada Tatke
Her tryst with running started at a young age when she ran to school, which was four kilometres away. "From the beginning, I was drawn to sport. Initially, I played kho-kho but then wanted to do individual sport. I would enjoy running to and from school. My parents are simple people who didn't understand much about sport. But it was my father's brother who encouraged me and started training me," she said.
Babar started athletics in school and moved on to district, state and national levels. She won her first gold at the under-20 nationals in Pune in 2005. That's when she got a job offer at the Indian Railways as a ticket-checker. "A steady job meant a steady income to send back home," said Babar, who has been training at the Bengaluru national camp since 2006. For this year, she has her eyes set on the Commonwealth and Asian games.

Her younger sister Jayashree, who works as a constable in the Mumbai Railways, said her sibling had always been a source of inspiration. "When I think of my sister, I see her running in my mind. Watching her, I got interested in sport too. I participate in all the competitions organised by the police force," she said.
Lalita's parents' work at the farm and their rather impoverished condition don't let them travel to watch their daughter win accolades and medals across the world. "But they make it a point to watch me on TV. My mother has kept a file with all the newspaper cuttings. I get to go home only once in one-and-a-half years or so and stay just for a couple of days. When I go, I try to spend time with my family, but everyone from the village wants to meet me," she said.

Update: En route to the 2016 Rio Olympics: In June 2015, Lalita Babar won the gold at the Asian Championships in Wuhan, China, along with setting a new steeplechase championship mark – 9:34.13. She qualified for the 2016 Rio Olympics. It is still to be decided, however, whether she will run the steeplechase or marathon. She has qualified for both. She ranked eighth at the 15th International Association of Athletics Federation World Championship, held in Beijing in August 2015, and has created history by becoming the first Indian track athlete to reach the final round of the championship.
This story originally appeared in The Hindu on January 22, 2014.