When the literacy drive was in full force, I happened to visit a village in Ajmer district with a friend who was a civil servant. There was bold graffiti on a prominent school wall, which said: ' Saksharta ki kya pehchan? Upar chaddi, niche baniyan (How do you recognise literacy? The shorts above and the vest below).'
My puzzled officer-friend asked the villagers what prompted the graffiti. They replied, "You don't run schools for our children; teachers are absent because they don't want to stay in the village. Your transport system does not function. Our eager children remain illiterate. But later when we are tired and worn out, you come to teach us literacy. Please run our schools."
Successive Rajasthan governments did not listen to these voices, perhaps because the children of the ruling elite study in expensive private schools. But the present government topped them all when it decided to shut down 17,000 schools, almost all in remote villages. As people protested and demanded that they be reopened, they were told that those who never got an opportunity to go to school will now be debarred from standing for elections.
Debarred from contesting
This fiat through ordinance that requires passing class 8 and 10 as eligibility criteria for standing for elections came just days before the elections for sarpanch and panchayat samiti members. It has shocked and angered most of rural Rajasthan, including supporters of the ruling party. This decision will disqualify 95 per cent of rural women and 80 per cent of the electorate from standing for election. This arbitrary step has raised many questions.
Perhaps the answer to all of them is that this is a deliberate move to ensure elite capture of grass-roots democracy. In one stroke, this decision lays the blame and burden of education on the people and ensures the continuance of power in the hands of a few. Governments need to take all voices into consideration. The punishment for failure of delivery cannot be inflicted once again on the victim. Women, Dalits and tribals, who are at the bottom of the pile, will be the most affected.
I have been trained for 40 years of my life, particularly in democracy, ethics, and governance, by illiterate but highly educated people in rural India. We have traded skills. Naurti, now Sarpanch of Harmara (Ajmer district), is "illiterate," but learnt to use the computer at the age of 50 and teaches middle and high school dropouts how to use the computer. She has no class 8 certificate, but uses the website of the Ministry of Rural Development. Who is more skilled between us is debatable. I would not advocate that Naurti head the Ministry of Human Resource Development or that she teach me Shakespeare, but in matters of governance in the panchayat she is heaps better.
My informal learning about the invention of scientific thought, of Galileo and Kalidasa, have provided a worldview worth the learning. But I am not equipped like Naurti to understand the nitty-gritty of getting a panchayat quorum to take a difficult and just decision when faced with a contentious issue. I do not know if I could face the ire and possibility of violence for standing against sati, without caste or money on my side, as she did. She will not be trapped into a situation by unethical, unjust people; nor will she be trapped by the writing on a paper that she cannot understand.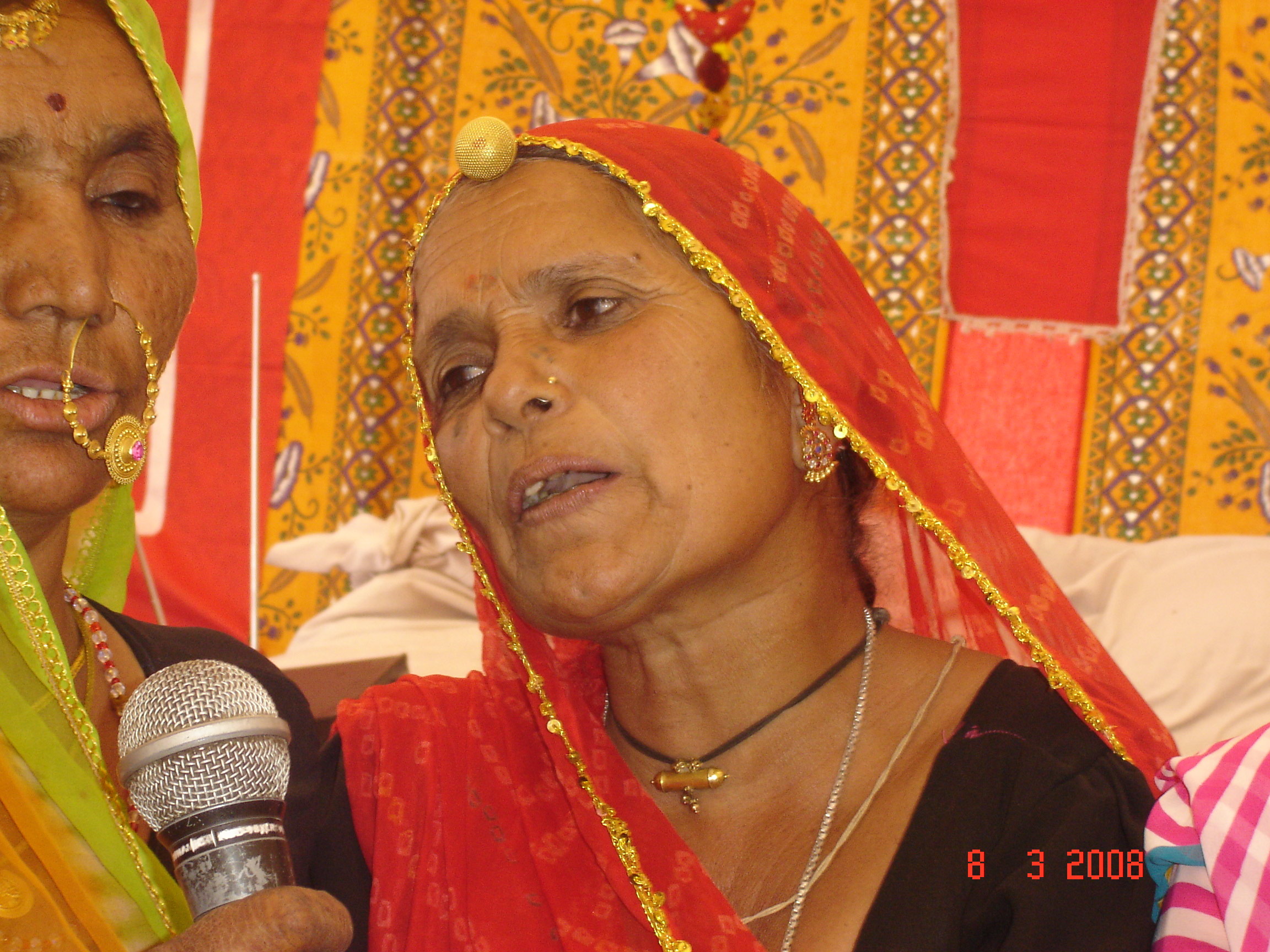 Illiteracy is not merely from lack of schooling. It can come from ignorance of highly specialised modes of governance which even an M.A. degree cannot address. But governance in rural Rajasthan needs ethics and guts — values not determined by class 8 certificates — which, incidentally, can often be obtained illegally, especially by the ruling elite in the area.
Of course literacy is an essential tool, which is why the state has a responsibility to ensure that people have the right to education. But literacy cannot be made more important than intelligence and ethics, which are native to the human species. A quick review of unintelligent and violent acts that have travelled out of Rajasthan, or the renewal of traditional methods of feudal control, have actually been led by literate individuals. Promoters of sati were highly literate men who led a massive demonstration by drawing on caste loyalties and values of the feudal elite. Rape, corruption, cheating and injustice have not occurred because of illiteracy.
Honour killings, the revival of witch hunting, the development of modern methods of corruption, together with primitive public punishments such as stripping and parading women have not come from illiteracy; they have come from the misuse of traditional and official power to retain elite control — a deadly combination. Protests against such acts have come from ordinary people who are brave enough to take cudgels. Many of them are illiterate, but they are courageous and ethical. It is frightening because this is not a result of tradition or lack of exposure alone, but of impunity from accountability. Literacy has not changed the balance of power. It is unquestioned power that flouts 'good governance.'
I remember Beelan, 65, scoffing at me 35 years ago saying I had nakal (copying by writing) whereas she had akal (mind). I could not remember figures and money spent, but many of my illiterate friends remembered details to the last paisa. A weaver of Ikat in Odisha is a mathematician — not only in simple arithmetic but in the intricate art of dividing numbers to form patterns. There are different kinds of literacy required at different times. Passing class 8, in this case, is more for show than substance. The bureaucratic system needs to be reformed to ensure accountability so that there is a proper balance of power between the technocratic executive and the elected representative.
We need schools for democratic literacy, which will encourage accountability in leaders and bolster courage to face oppression and inequality. Citizens need opportunities to spend time understanding governance; of being able to identify loopholes and how they can be plugged. The requirement of a class 8 certificate will further deny access to power for those who are likely to demand universal equality of access. Or may be that is the intention.
The cherry on the cake is that the State government as well as the Centre proudly tout formal learning as an unnecessary criterion for choosing Ministers. In reality, 90 per cent of their work is through the written word, unlike that of the sarpanch who deals with the human condition.
This can only prompt us to say with irony, "Democracy is dead but long live literacy."
A version of this article first appeared in The Hindu on 5 January 2015 and can be accessed here .