The traditional embellished wooden doors of houses in Gunji village open one by one at 4:45 a.m. and people emerge with bottles of water. A few years ago, they came out with tin or steel dabbas in hand, but disposable plastic bottles now come in handy for the daily morning ritual.
They smile and greet each other, and branch off in different directions on various farmlands, many of them barren because their owners have migrated. And at that pre-dawn hour, a few of the early risers are already returning home with empty bottles.
The best places are behind dense and high hedges. At 3,200 metres, these are sparse and scattered. The early risers get these prized spots. And before the snow-covered Api mountain range turns orange and daylight arrives, it is time for Gunji's residents to go down on their haunches.
Nearby, the Kuti-Yankti river is roaring, and horses' bells rhyme with the hard sounds of their footfalls on the stony ground. Their owners or handlers are taking the animals to Garbadhar, 50 kilometres away, an area where they will wait to carry export items for the India-China border trade – the border is just 22 kilometres away.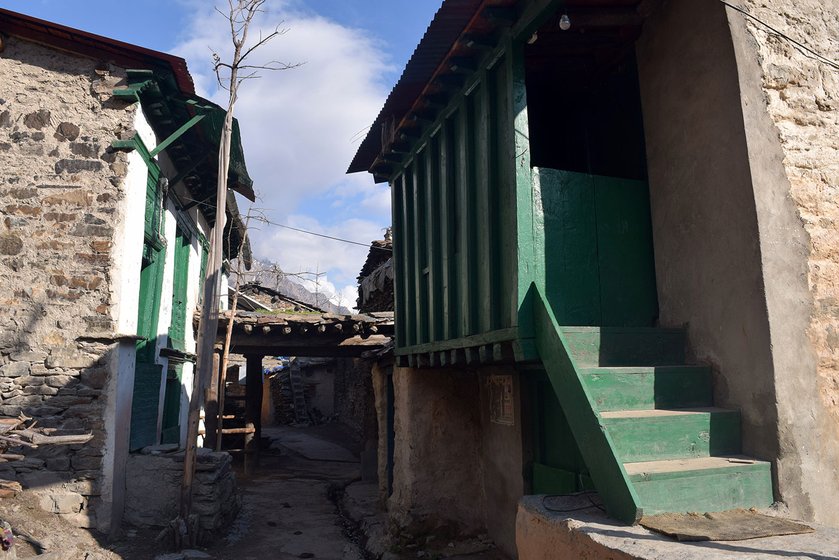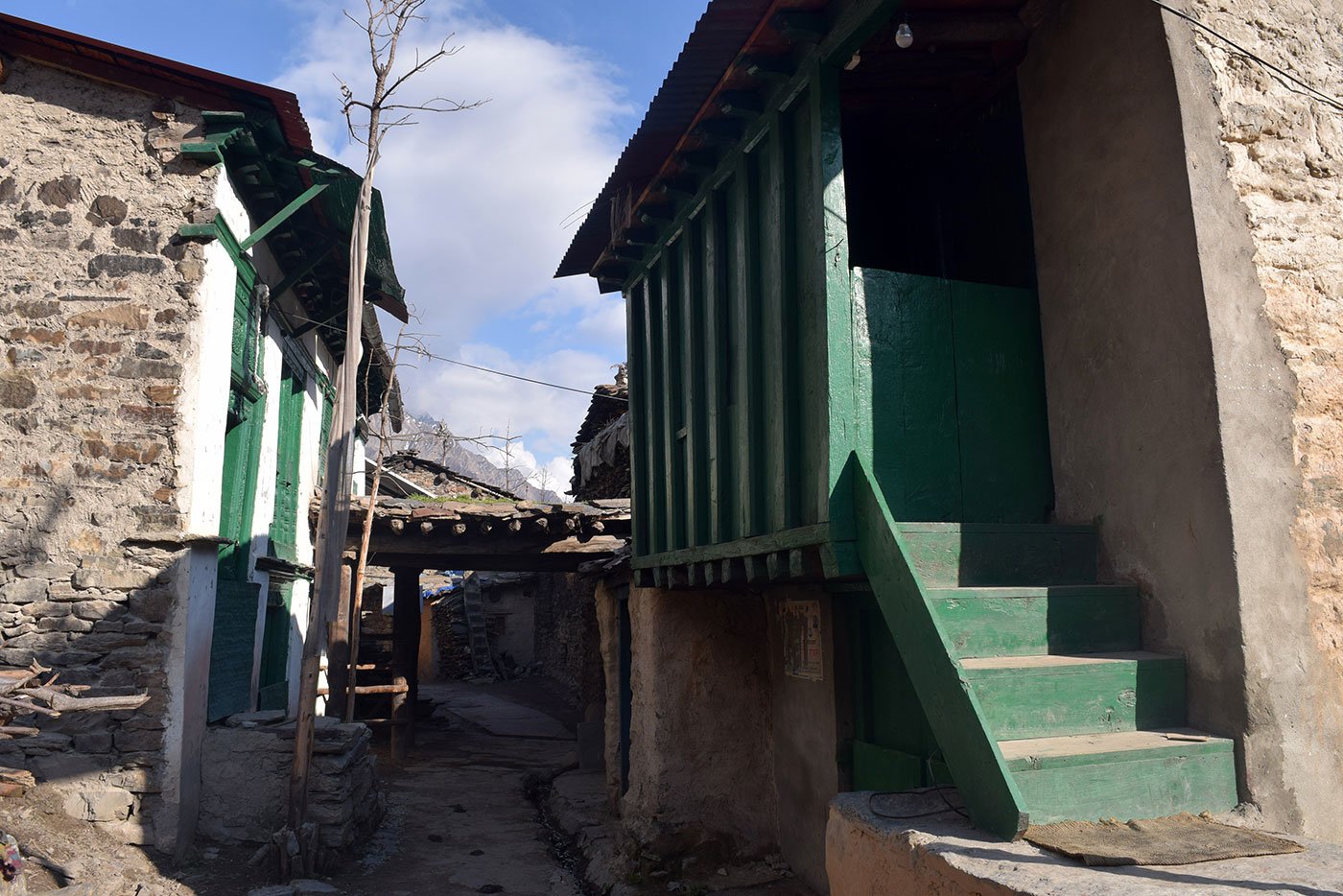 PHOTO • Arpita Chakrabarty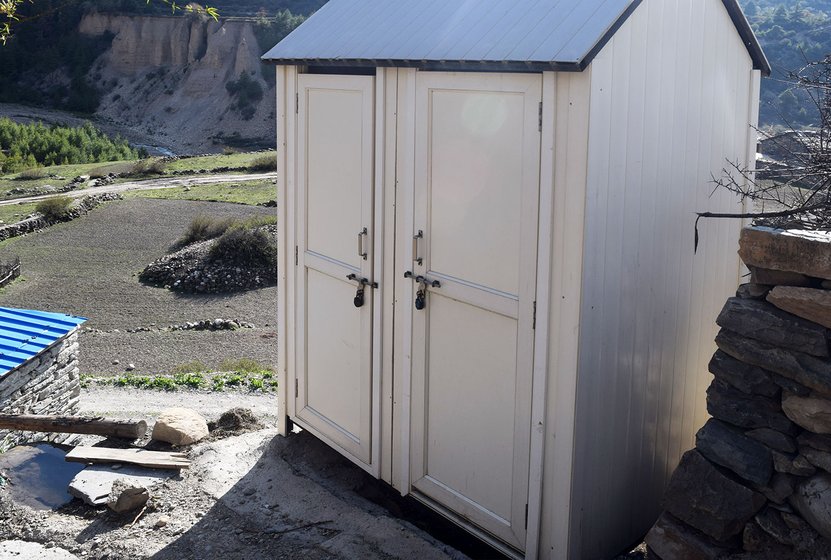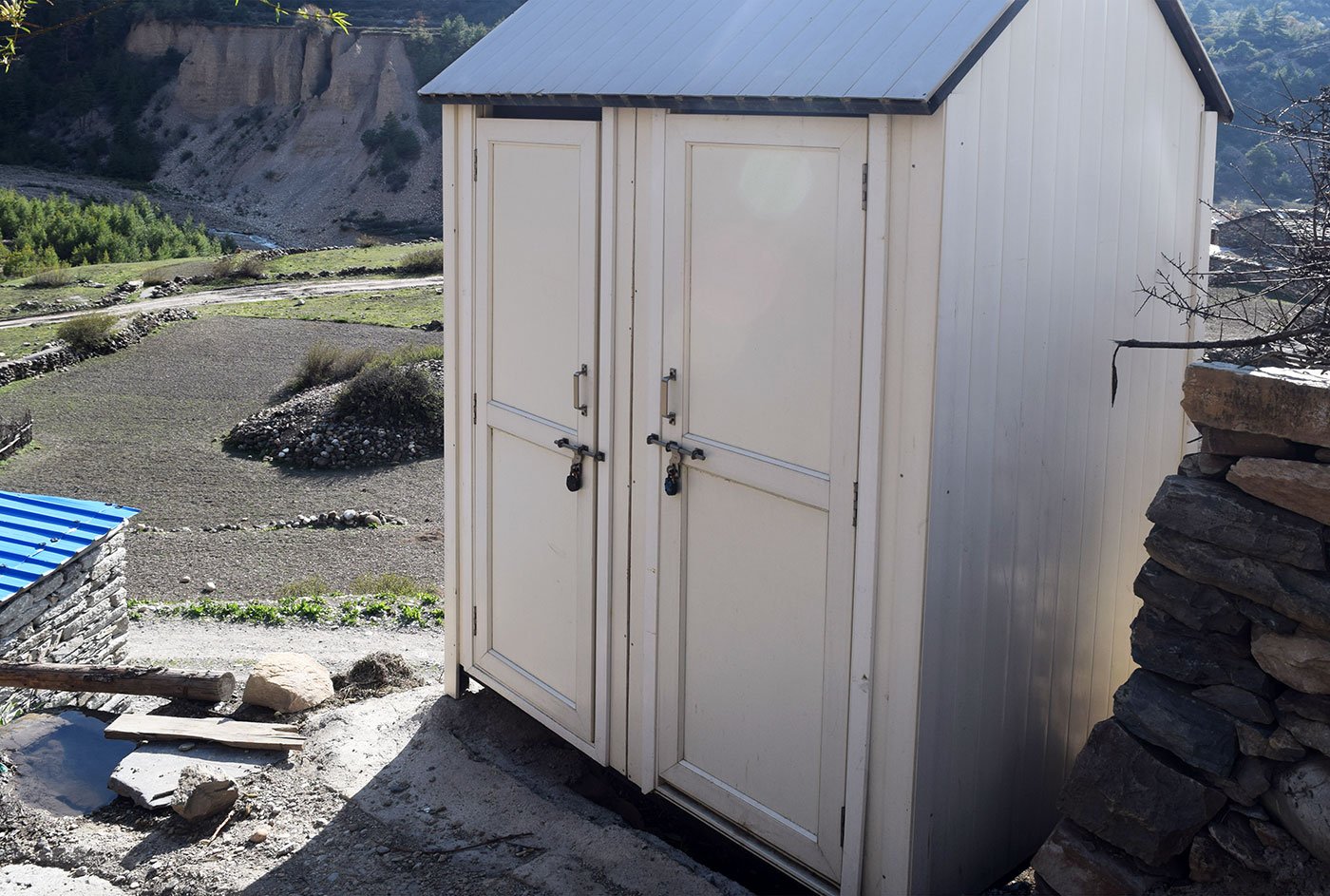 PHOTO • Arpita Chakrabarty
At the entrance to Gunji though, there are three toilets for men and women. They are locked. Six makeshift toilets, built when a top-ranking police officer came to visit his home in the village, are locked too. They stand out among the 200-year old stone-roofed houses. The keys to these toilets are with the gram pradhan of Gunji. But she is away much of the time in Dharchula, 70 kilometres away.
Gunji is one of the 21 upper-Himalayan villages of Dharchula block of Pithoragarh district in Uttarakhand. The people here are seasonal migrants. In November every year, families with their animals move down to their winter homes in Dharchula.
In early May, as the snow retreats, the families walk back to Gunji, a steep climb of 60-70 kilometres, over four days, and begin their farming season. When there is good rain (it's been scarce or absent for two years) they harvest buckwheat, rajma, peas and other crops in October, and then return to their winter homes with their animals.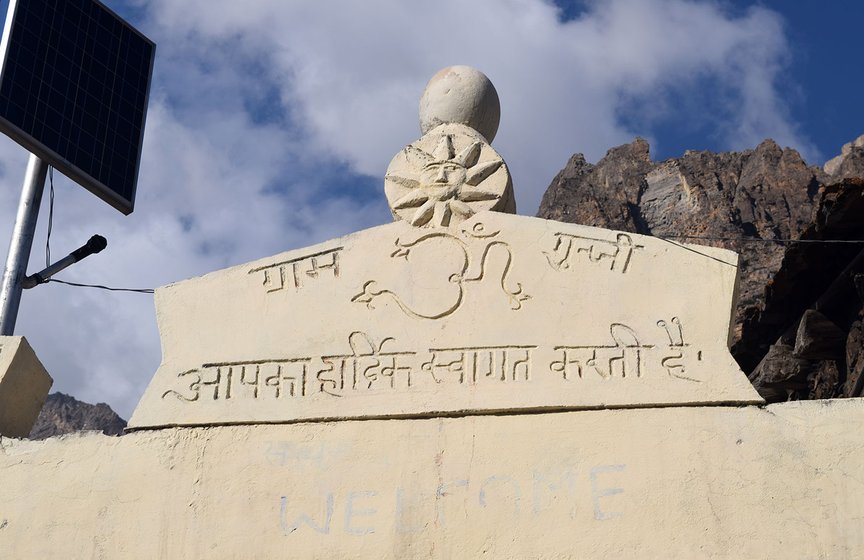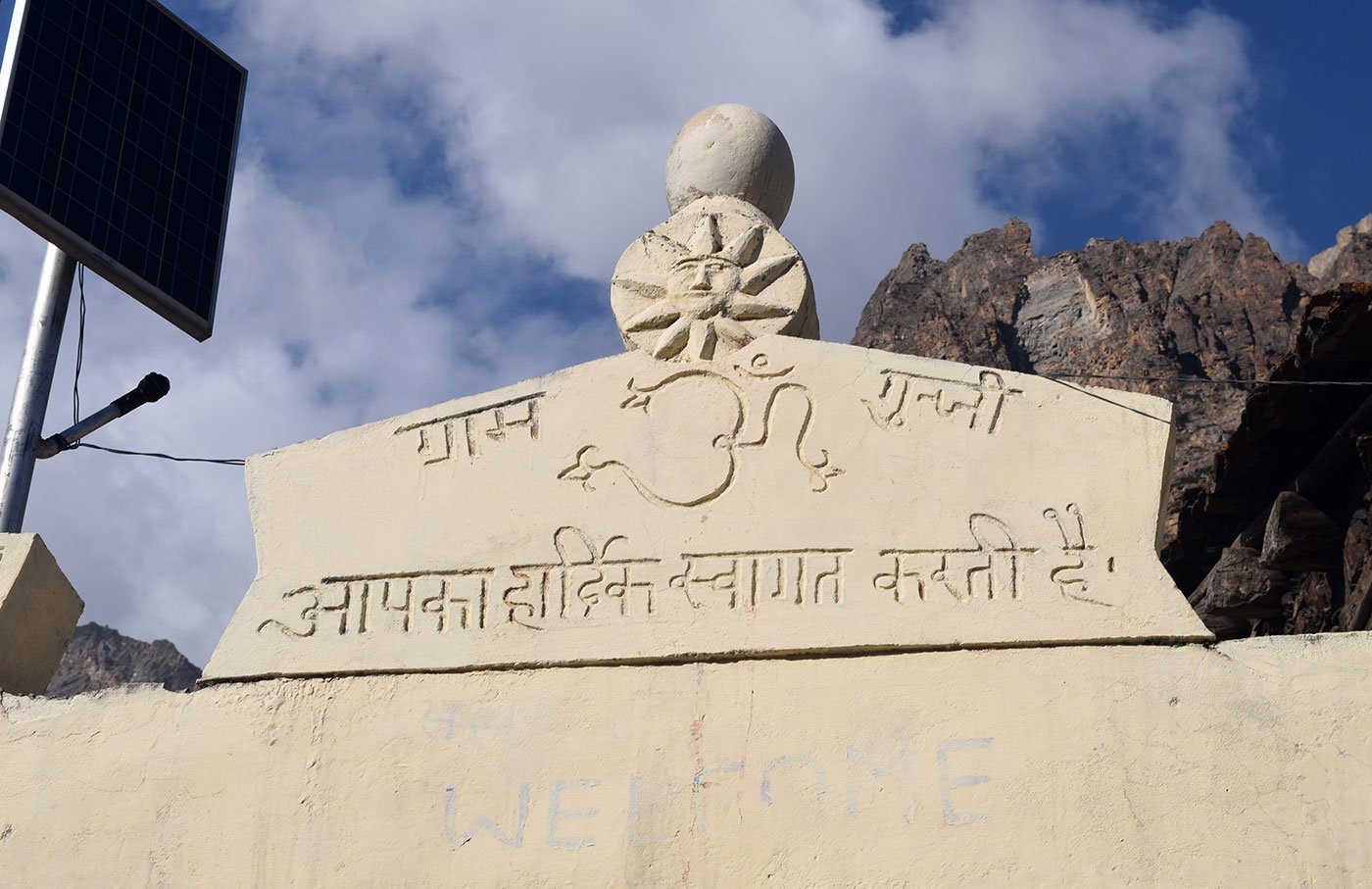 PHOTO • Arpita Chakrabarty
However, not all families have the luxury of two homes in two different places. A little more than two dozen families are forced to stay in Gunji even in the freezing winter cold when the mercury dips to minus 20 degrees Celsius. In summer the temperature in Gunji hovers around 10 degrees Celsius.
It's not as if Gunji is an obscure place – it is one of the largest villages on the India-China border. It has an Indo Tibetan Border Police camp, a Sashastra Seema Bal camp, a customs office, and temporary branches of the State Bank of India and post office that remain open for only six months of the year.
But in the entire village of 194 families (Census 2011), there is only a single working toilet, that too of an Intelligence Bureau (IB) office. The IB is there because of the proximity to the international border, the potential for illegal trade and because pilgrims on the Kailash Mansarovar yatra pass through Gunji. However, even the IB's toilet does not have piped water supply; a bucket of water has to be fetched from the tap every time the loo is used.
The village has only one tap, connected to the Kuti-Yankti river flowing nearby. People here use this water for drinking, bathing and washing clothes. During winter, when Gunji and its surrounding mountains are covered in snow, the water in the pipes freezes. Then the General Reserve Engineer Force (GREF) posted at Manila, 1.5 kilometres away, occasionally provides drinking water to the residents of Gunji.
Even the Intelligence Bureau's toilet in Gunji does not have piped water supply; a bucket of water has to be fetched every time the loo is used
"The GREF sometimes supplies water to us in the winter, but the rest of the time we have to arrange for it on our own," says Mangal Gunjiwal, who remains in Gunji with his family during the frosty weather. "Our village has a severe shortage of water all year, especially during the winter days. When the icy-cold winds begin blowing from these mountains, it becomes very difficult to get water. Most of the time, the only working water pipe gets broken, either due to snow or boulders. We fetch water [in buckets, over incessant trips] from the Kuti-Yankti river, but the river gets frozen too. We then heat up the ice to drink water or make tea."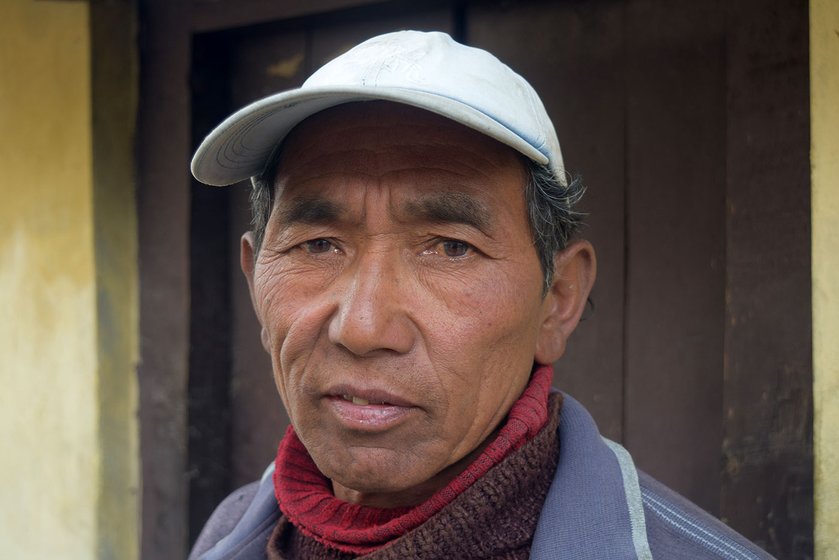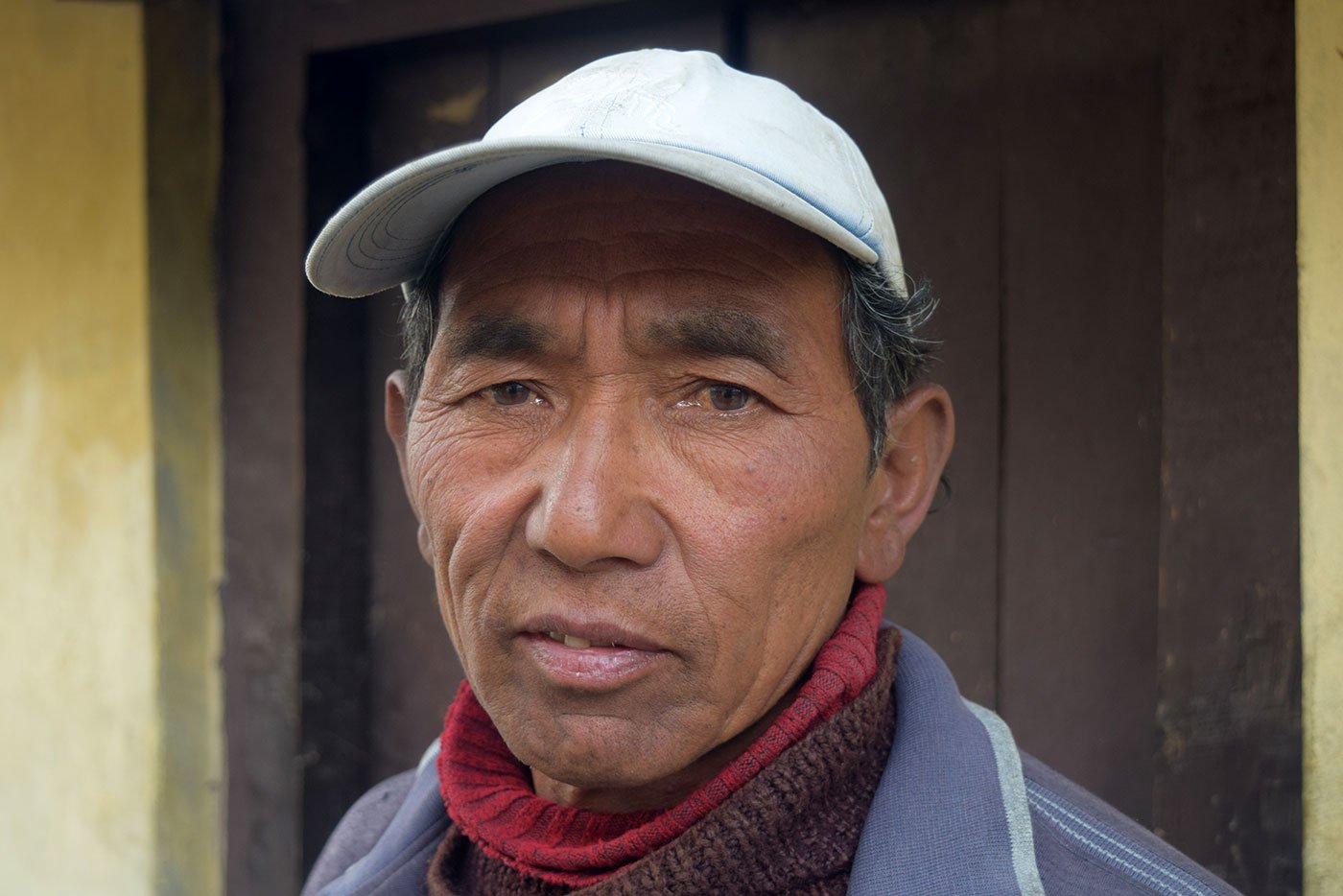 PHOTO • Arpita Chakrabarty
Pithoragarh district – where Gunji village is located – was declared open defecation free (ODF) on April 15, 2017, by the Ministry of Drinking Water and Sanitation. Rural Uttarakhand was declared the fourth ODF state (after Sikkim, Himachal Pradesh and Kerala) in India on June 23 this year under the Swachh Bharat Mission (Gramin) (SBM, Rural). In all 15,751 villages of Uttarakhand, the campaign claims, no one now defecates in the open.

The records of the SBM at the block office of Dharchula show that every family of Gunji has access to toilets in their winter homes in Dharchula, located on the bank of the river Kali. But villagers say they continue to defecate in the open even in their winter homes due to the lack of water.
"We have no toilet here because we don't have any water. In summer we get water from the piped connection, but then everybody comes to Gunji from Dharchula, so you get very little water for every person," says Phal Singh Gunjiwal, who too stays on in Gunji during the winter months.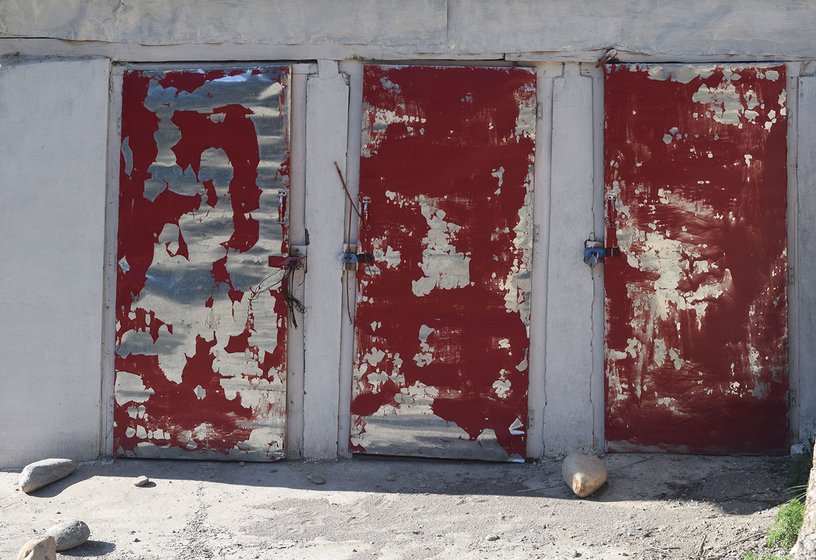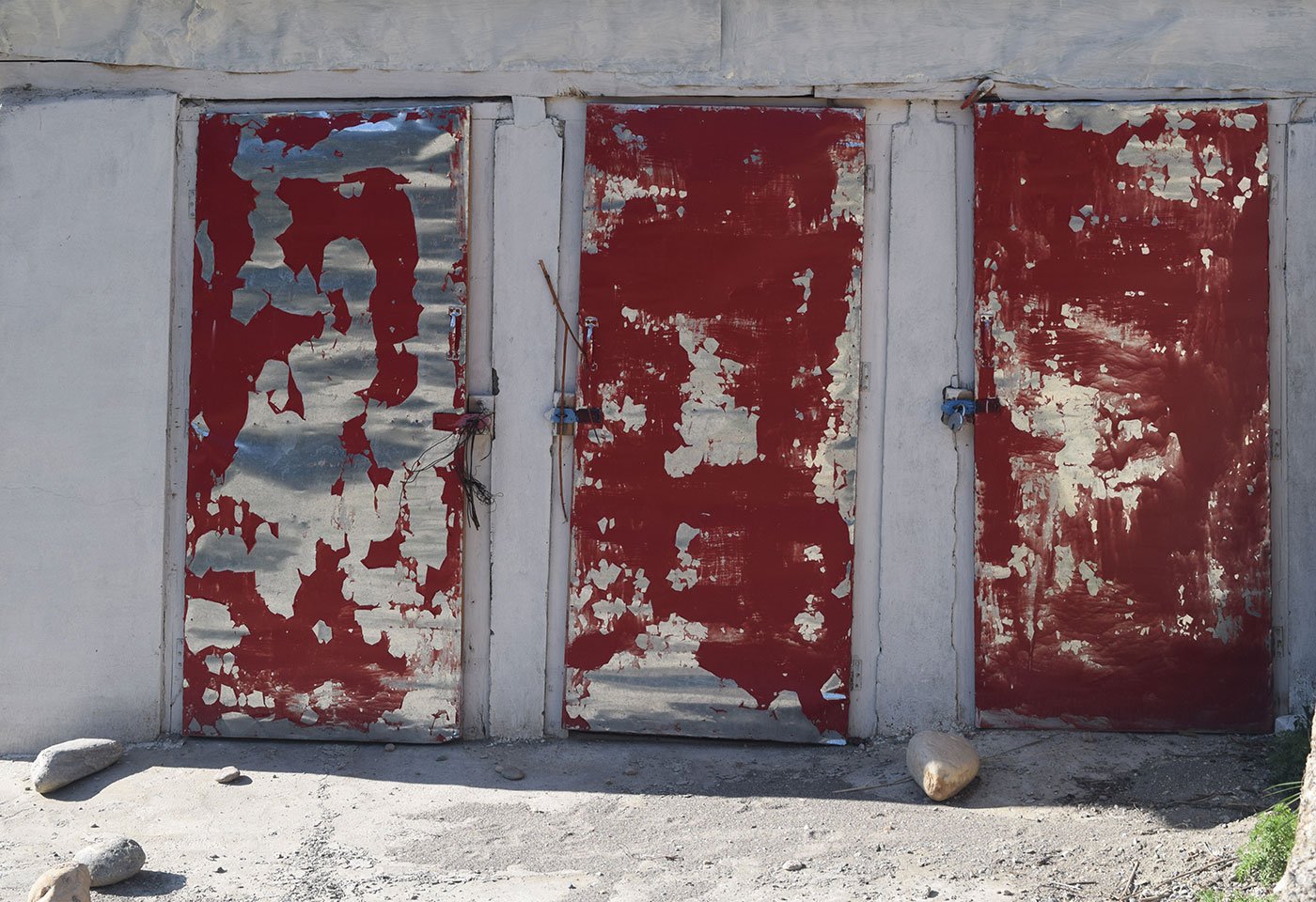 PHOTO • Arpita Chakrabarty
Deep Chandra Punetha, the project manager and district coordinator of the SBM, says that community toilets under various schemes, including MNREGA, have been built in upper Himalayan villages. "Due to a lack of space in higher altitude villages, community toilets are being constructed in 21 migratory villages of Dharchula," he says.
But how are toilets being built without providing water? And why are newly- built toilets locked? Archana Gunjiwal, the gram pradhan of Gunji, gives a peculiar reason: "These are new toilets. Without water, the villagers would make them dirty." So when will they be linked to piped water supply? "It will take time. We have to develop more piped water connections; till that happens we can't use these toilets," she says.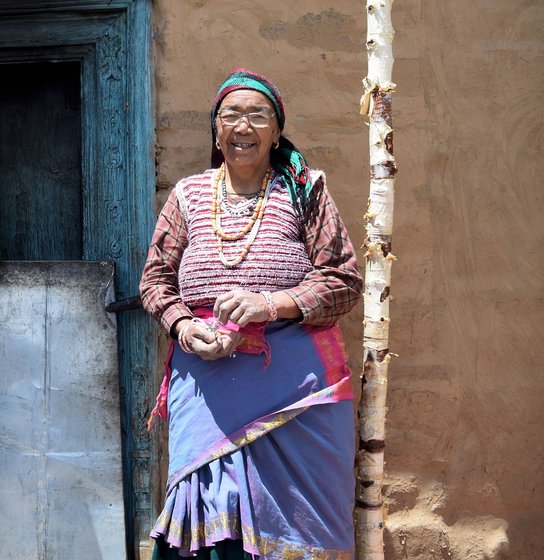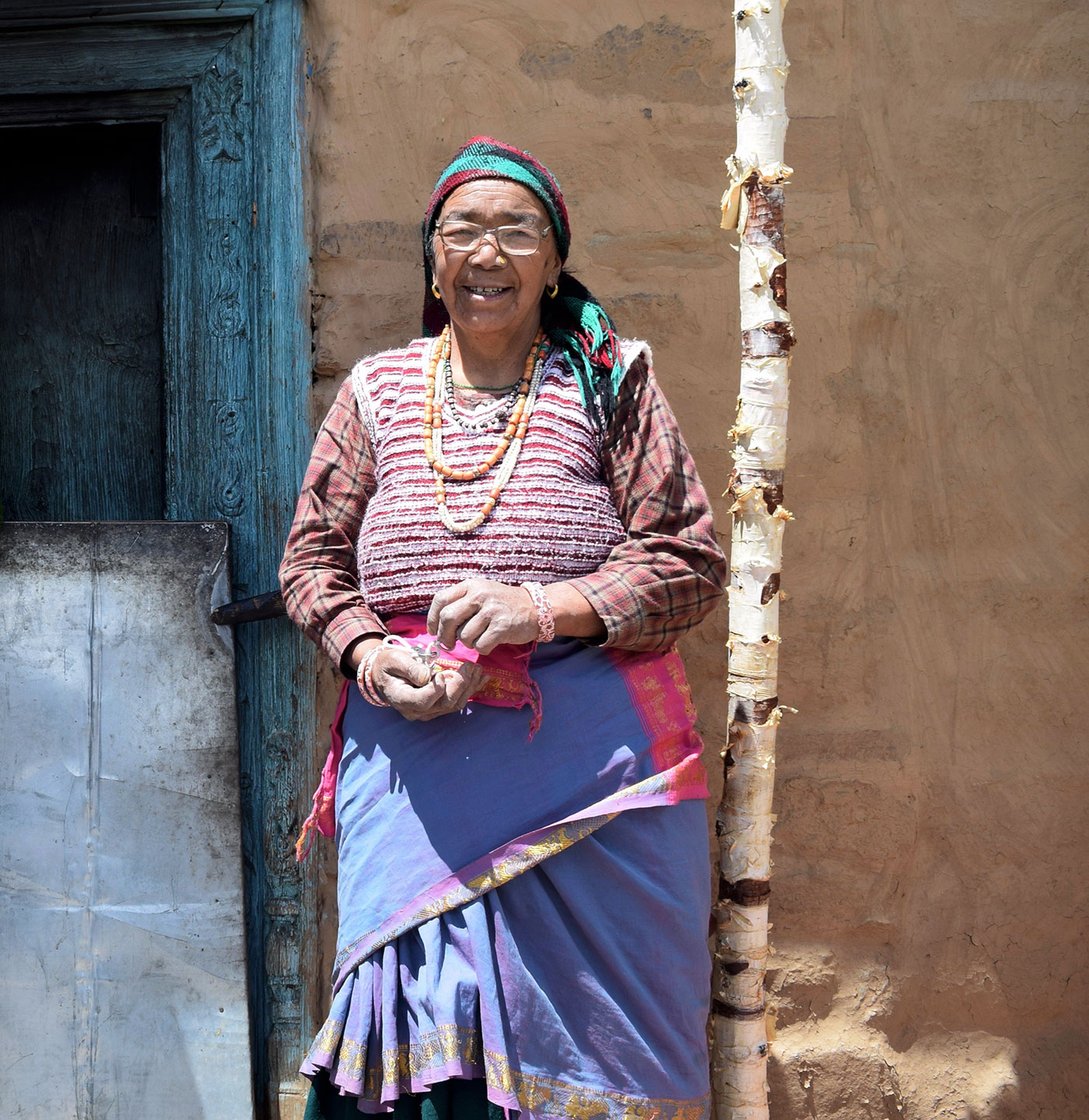 PHOTO • Arpita Chakrabarty
Meanwhile, the people continue to defecate in the open, though government records show the village has functional toilets. And Gunji is not by any means unusual among the multiple success stories of SBM that are regularly churned out. Some 19 kilometres away from Gunji, the 363 residents of Kuti village, located at 4,500 metres, had four toilets, two each for men and women. But two of these are in a severely dilapidated condition. For the other two, the waste is meant to go into a septic tank, but there is no tap, although there are two pipes spewing water nearby. "We use the latrines when we defecate. We use the barren fields to pass urine. In the dark we urinate nearby our house," says Parvati Devi of Kuti village, whose husband retired from in the Indo-Tibetan Broder Police.
In some instances, it is the people of the village who are resisting the change. "This is the way our ancestors and we have been living for ages. How can we stop living like this and change suddenly when an outsider is asking us to do so?" asks Sukhmati Devi, an elderly farmer in Kuti.
By October 2019, the SBM campaign claims, it will achieve its vision of a 'Clean India'. But with more and more toilets being built without any provision for water, and people reluctant to use the shoddy loos, something in this grand plan stinks quite a bit.