"I fear that with all these sagwan plantations [of the forest department], our children will grow up seeing only that. They will lose all the knowledge we have of the forests and the trees, plants and animals," says Laichibai Uike of Umarwada village in Madhya Pradesh.
India's forest department, created in 1864 by the British colonial government, remains the country's single biggest landowner. For over a century, the laws it wields have fenced-off forests and lands citing conservation and commerce (such as sale of timber), criminalised Adivasis and forest dwellers, and been used to evict them from their customary lands.
Reformative legislation like the Forest Rights Act of 2006 was brought in to address this "historical injustice" by giving forest-dwelling communities (over a 150 million Indians) rights of tenure, and the powers to manage and conserve their forests. But such provisions remain grossly under-implemented.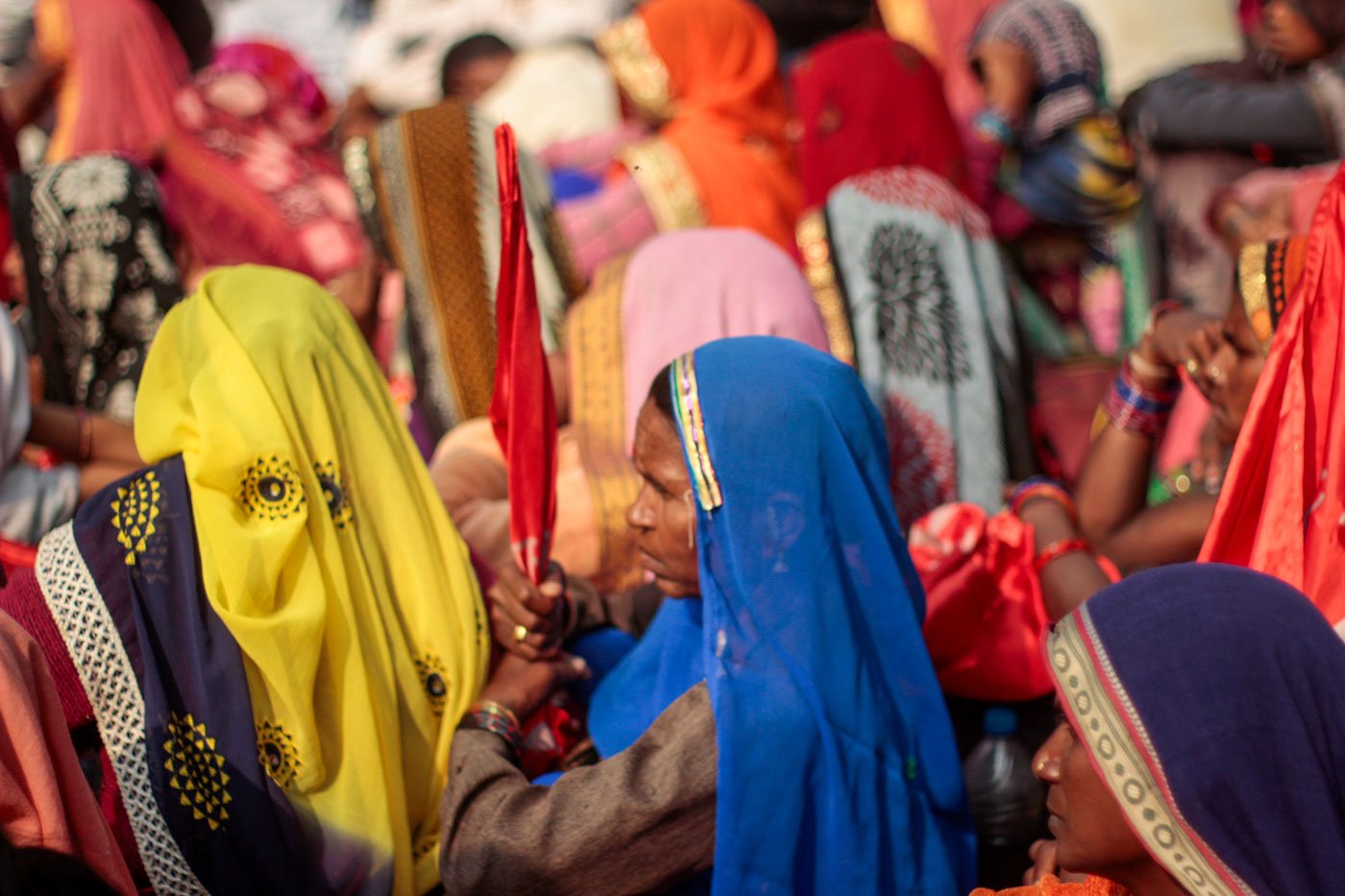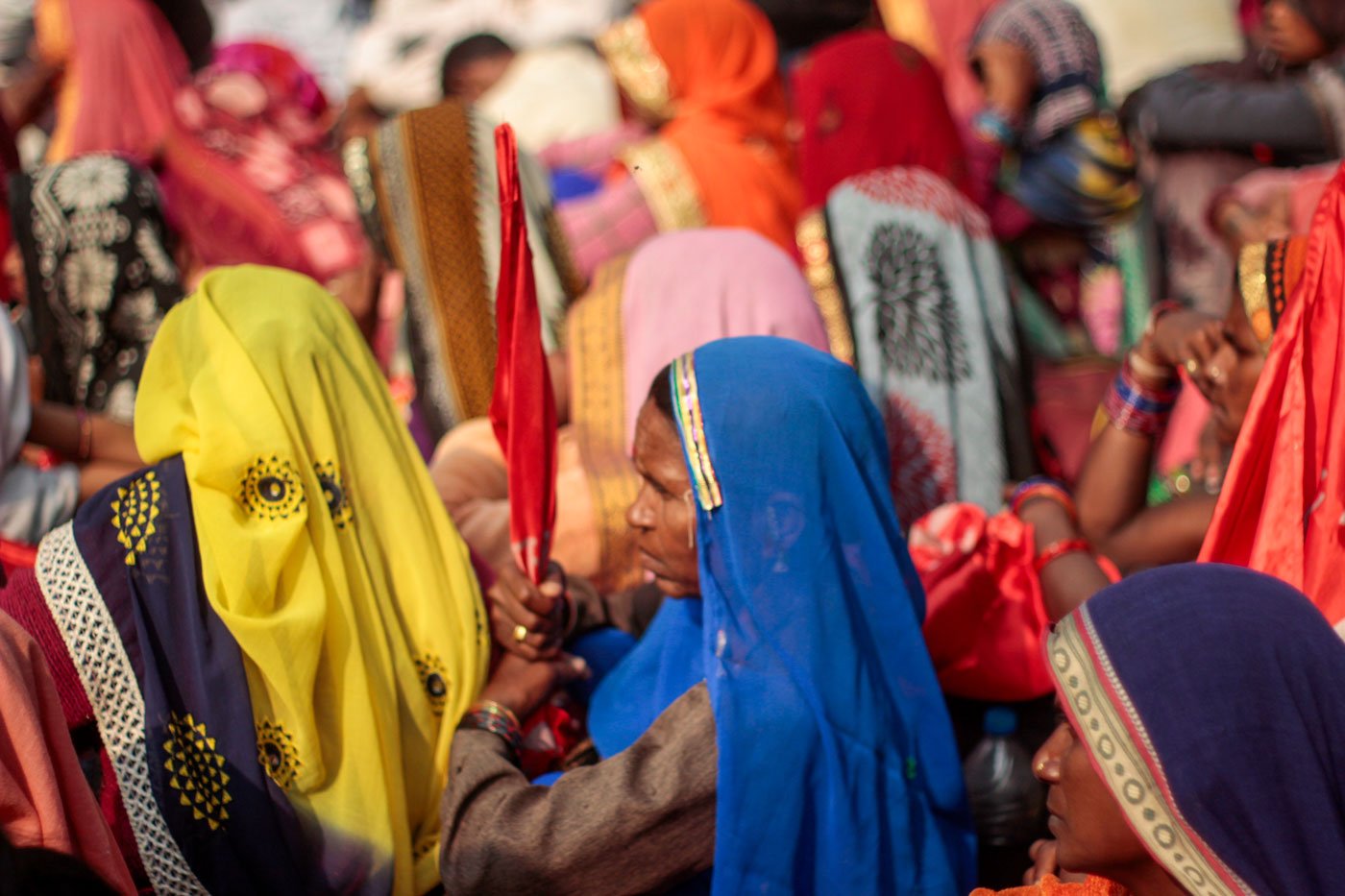 PHOTO • Chitrangada Choudhury
These provisions are also at odds with earlier laws like the Indian Forest Act (1927) and the Forest Conservation Act (1980), which continue to give the forest department sweeping powers of making decisions and controlling forestlands. The recent Compensatory Afforestation Act (2016) also allows forest departments to take over customary land to create plantations.
An ongoing case in the Supreme Court, where retired forest officers and conservation groups have challenged the validity of the Forest Rights Act, poses a further threat of eviction of villagers, especially with the central government's lawyers not arguing in favour of the FRA during recent hearings.
Forest-dwellers, their community groups, forest workers' unions and Left parties have for long protested against the risk of eviction and poor implementation of the Forest Rights Act. On November 20-21,  people from over 10 states gathered in the capital for meetings and a protest at Jantar Mantar.
Among them were some of the millions of Adivasi and Dalit women who are struggling to secure their individual and communal rights to the forests and to land, often the only source of their survival. PARI spoke to a few about their experiences of violence and discrimination.
Devantibai Sonwani , Teli (OBC) community; Bijapar village, Korchi taluka , Gadchiroli district, Maharashtra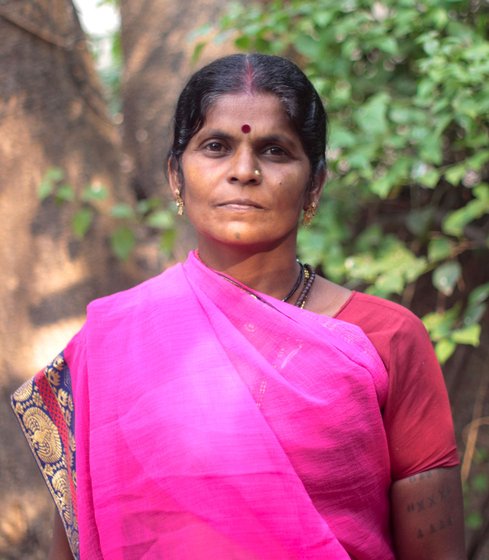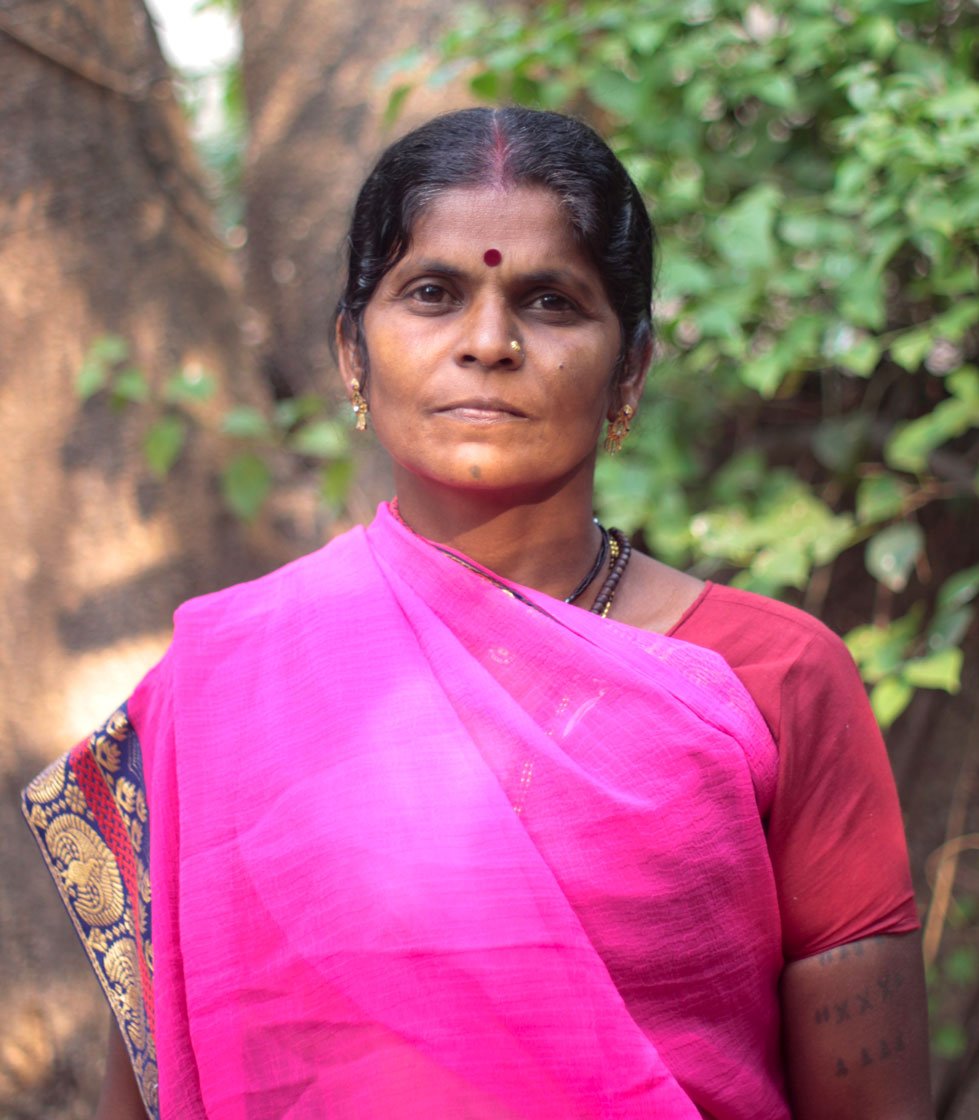 PHOTO • Chitrangada Choudhury
We have been struggling to get the patta [title] for our land since 2002, but nothing has happened. Once the talati came to do a survey, but he was drunk and overlooked our land. Why the government does what it does is a mystery to people like me. Ten years ago, the forest ranger came to my land and said the department was going to build a nursery on it. I told him, "Look brother, the way you are doing this job to feed your family, the same way I am cultivating this land to feed mine. Because you are doing duty [have a job] you have pride, but is my labour worth nothing? You do your work, and let me do mine." He agreed and said, "Okay sister, I will not make the nursery on your land." Another time, my friend and I were going to harvest bamboo from the forest, and a forest guard stopped us and said he will confiscate our axe. 'How would we cut the bamboo then?' we asked him. 'With our bare hands?' We threatened to tie him to a tree and fought with him so much that he had to leave. Our fight for a patta is still on.
Teeja Uike, Gond Adivasi; Aurai (Orai) village, Bichhiya taluka, Mandla district, Madhya Pradesh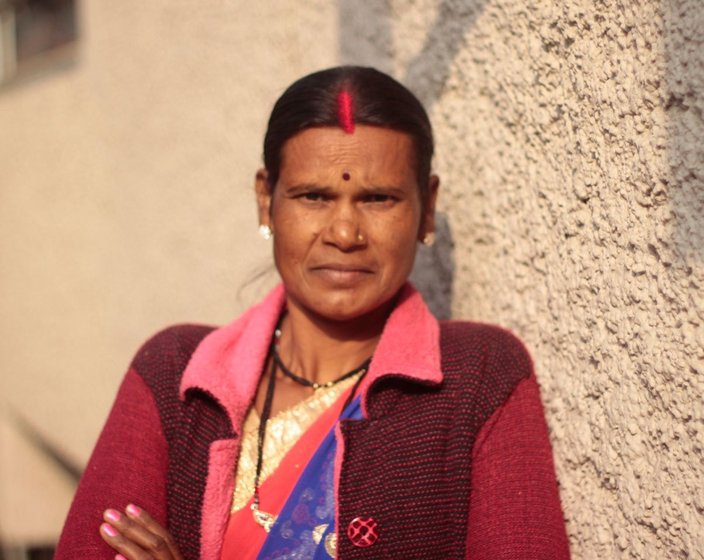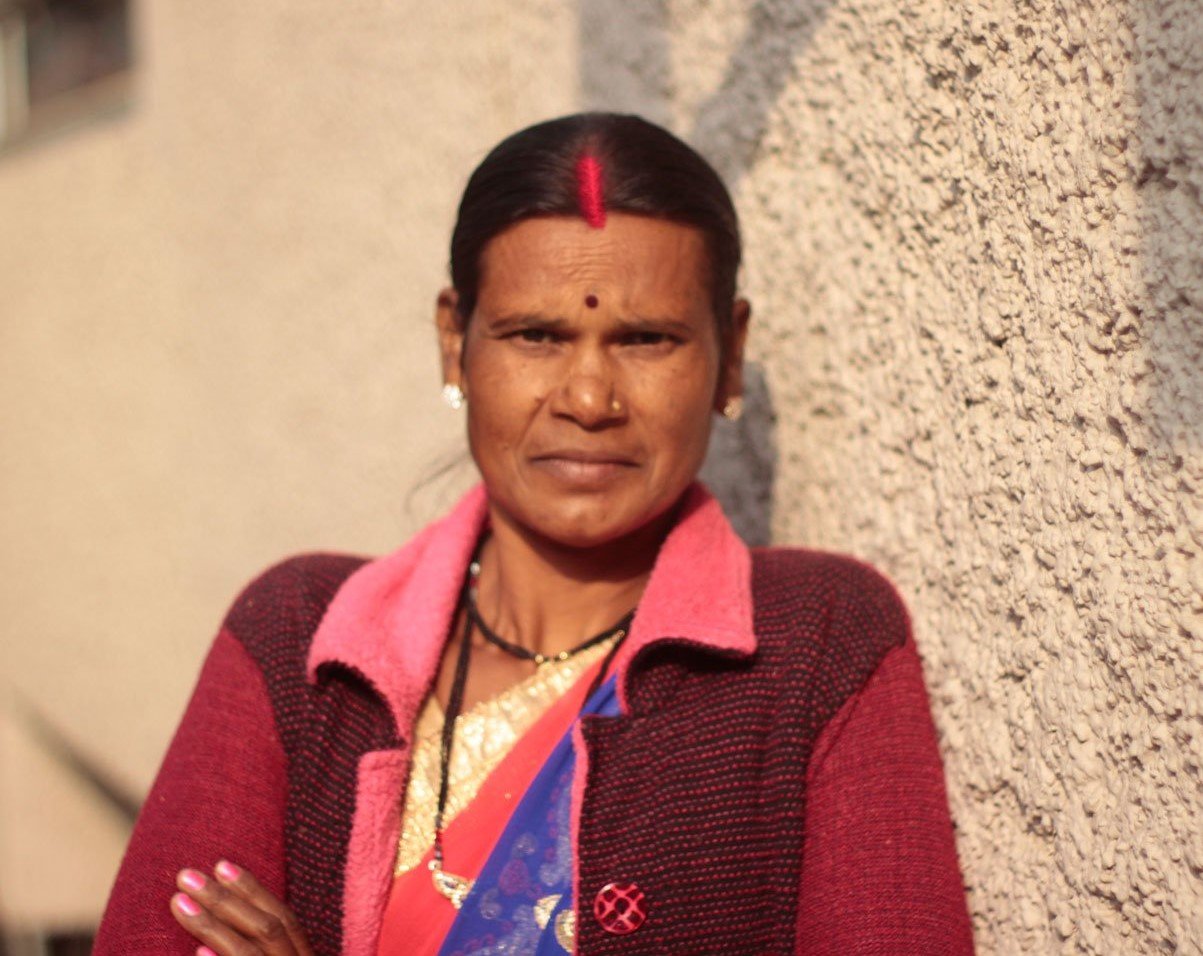 PHOTO • Chitrangada Choudhury
"We don't know what are these laws and what are these projects, but they have snatched the access we had to the forests. Century-old trees have been cut in our area for plantations of sagwan [teak] trees. Somebody from the village is made the sachiv [secretary] of the village forest committee, and his signature is taken for all the plans prepared by officials in the range office [of the forest department]. Nobody asks us women, and the trees we have planted and the forests we have nurtured are being destroyed. They cut the sagwan trees, pile up its logs by the truckloads, and do business out of it. Yet they say that Adivasis are destroying the forests. We are not shehri [city] people who have salaried jobs. The forest is our source of income and food. That is where our livestock go. Why would we destroy the forests?"
Kamala Devi, Saniya Basti (Bilheeri Panchayat), Khatima block, Udham Singh Nagar district, Uttarakhand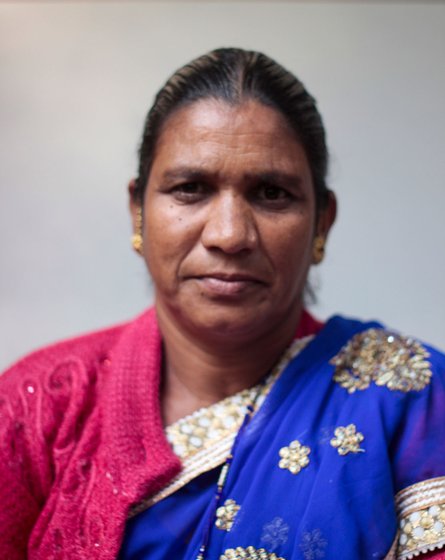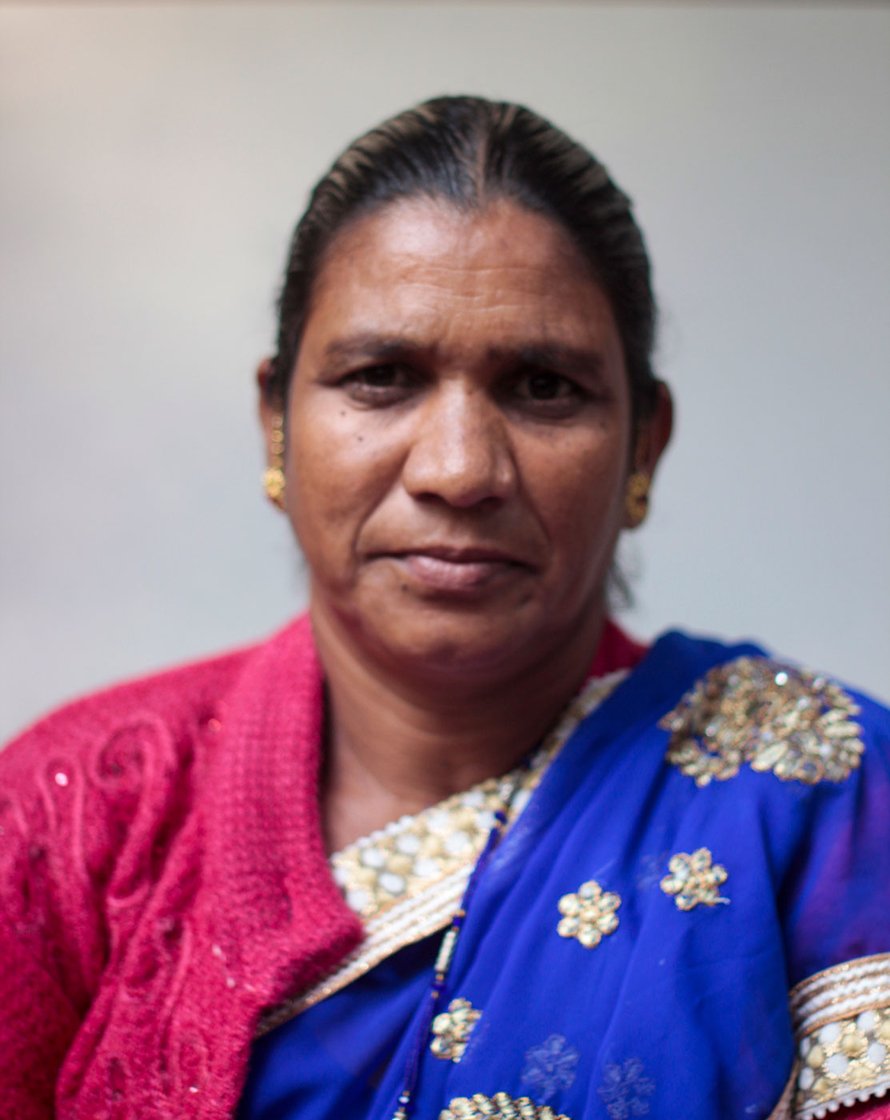 PHOTO • Chitrangada Choudhury
The government has not recognised the individual forest rights claims filed by 101 households in our village, which we filed in 2016. But the forest department says the land is theirs. Last year, on November 24, the forest officials came to our village with JCBs and destroyed our standing crop of wheat. We rushed to the police to file a FIR [first information report], but they refused to file it and told us, ' Jungle mein kyon baithe ho? [Why are you stationed in the jungle?]'. And instead, the forest department filed cases against 15 of us women – I think the case is something about obstruction of government officials. My daughter-in-law, who had a month-old baby then, was named in the case too. Each of us had to contribute 2,000 rupees to hire the lawyer who would get a stay from the High Court on the case against us. Do fasal aise hi chalay gaye hain hamaare [Two seasons of crops have got destroyed like this].We feel so insecure. The forest department has fenced off common lands in our area and turned them into plantations. Last year, a cow entered a plantation and they filed a case against its owner. This is how they use the law to harass us.
Rajim Tandi, Pithora town, Pithaura block, Mahasamund district, Chhattisgarh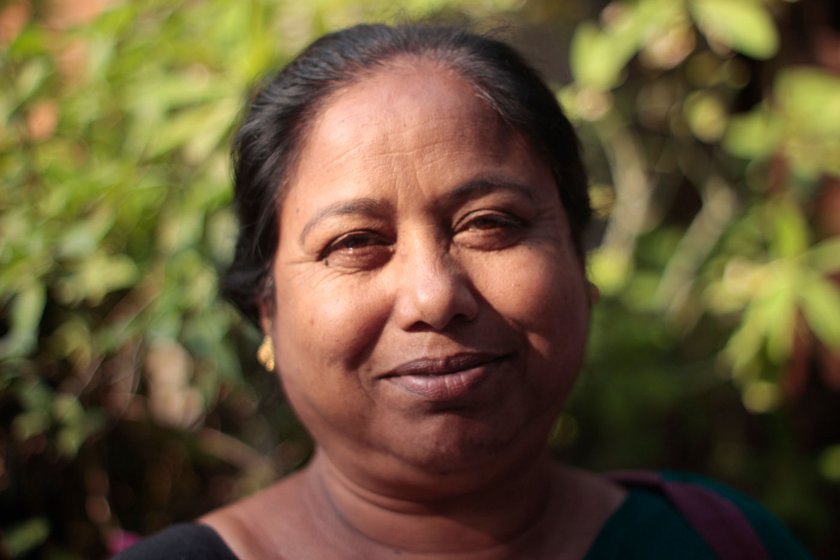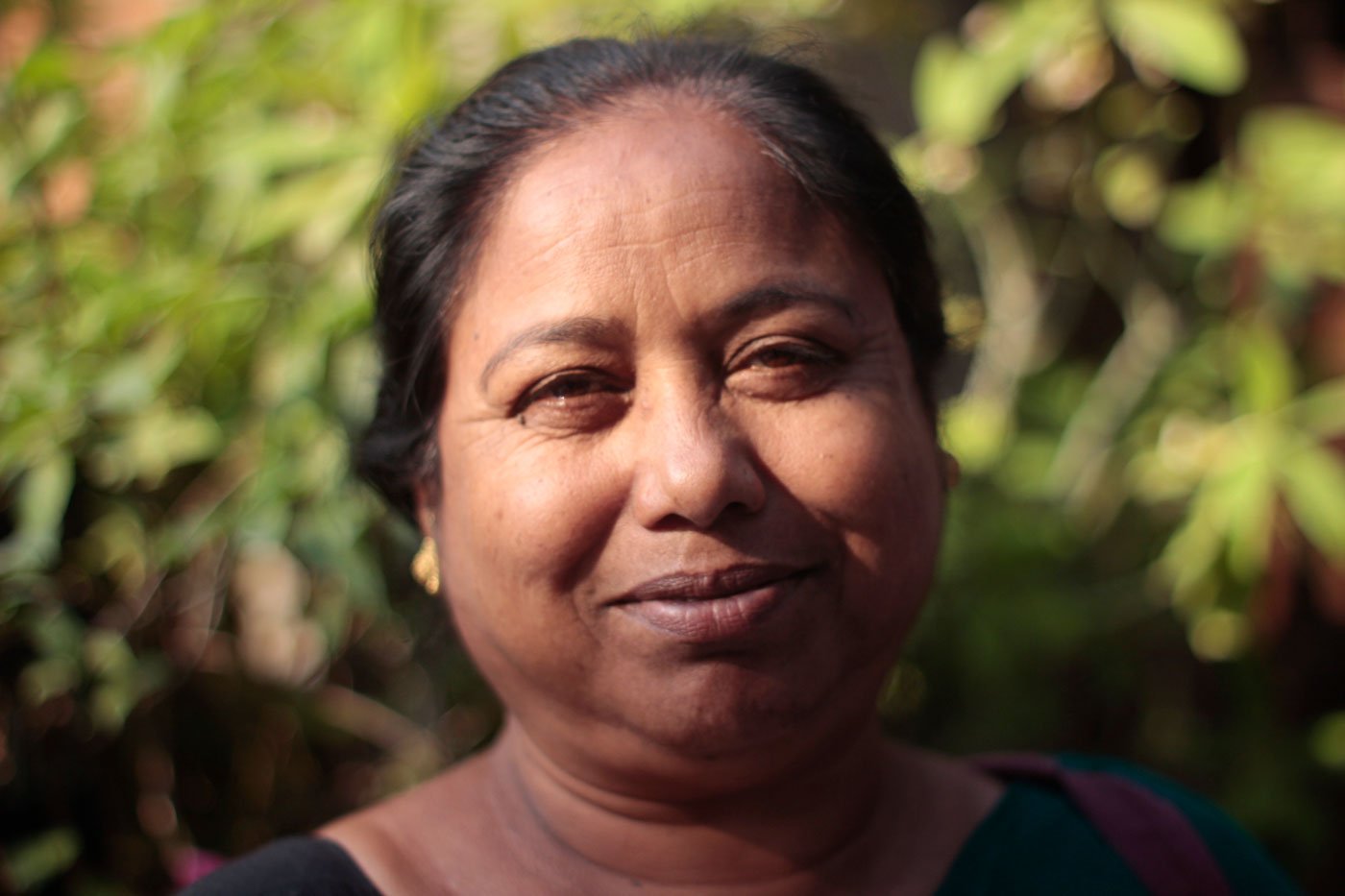 PHOTO • Chitrangada Choudhury
Being a Dalit, I am alive to the violence we women face because we do not legally own the land. Until the property is written in our name, we will not be treated like human beings. This is why we have formed the Dalit Adivasi Manch in our region. It is a people's organisation with over 11,000 members in 80 villages contributing 100 rupees and 1 kilo rice annually. We print pamphlets to educate villagers about their land and forest rights, to tell them what to say when officials intimidate them and tell them that the forest belongs to the sarkar [state]. It is on the basis of our grassroots strength that we could challenge [transnational mining corporation] Vedanta's proposal for the Baghmara gold mine [spread over 1,000 acres in Sonakhan village in neighbouring Baloda Bazar district in 2017-19; the lease has reportedly been cancelled].
Baidibai, Garasia Adivasi ; Nichlagarh village, Abu Road taluka , Sirohi district, Rajasthan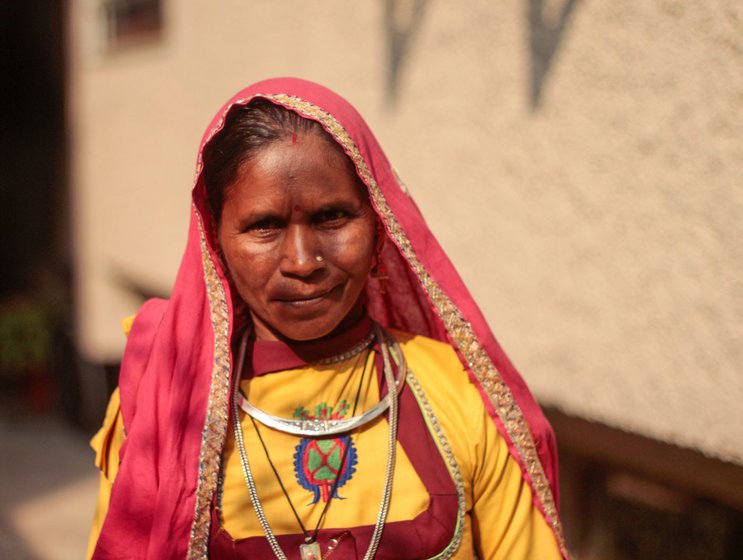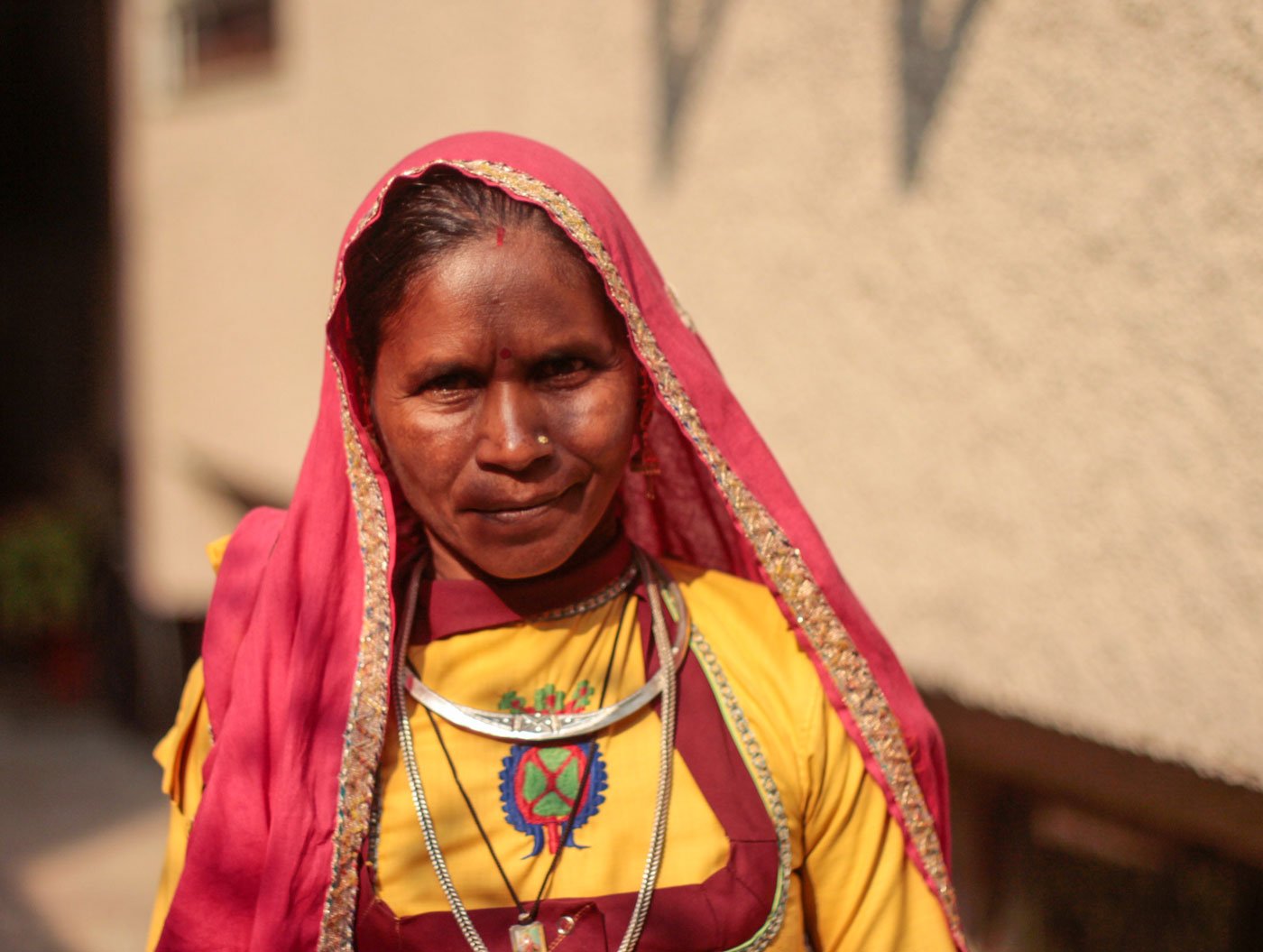 PHOTO • Chitrangada Choudhury
When we used to look after the forest and protect it, no law or official would come and stand with us. Then why are they coming now to evict us? The forest department has made nurseries and plantations and put six-feet-high walls around it – one cannot even jump over them to go across. Everybody knows plantations are a way to make money. My name is not on the patta for our land, even though we filed a FRA claim six years ago. The land is now in my elder brother-in-law's name. After 15 years of marriage, my husband and I don't have a child. My heart beats with fear thinking that I can be thrown out of the house or he will marry again. If the land title has my name, I will get some security. We toil on the land too and we bring out crops from it. Then why is the land only in the man's name?
Kalatibai, Barela Adivasi ; Siwal village, Khaknar block, Burhanpur district, Madhya Pradesh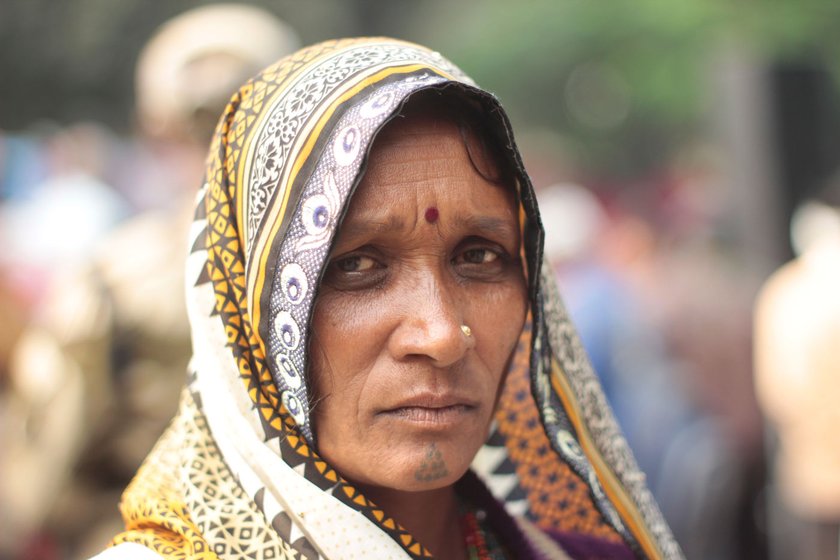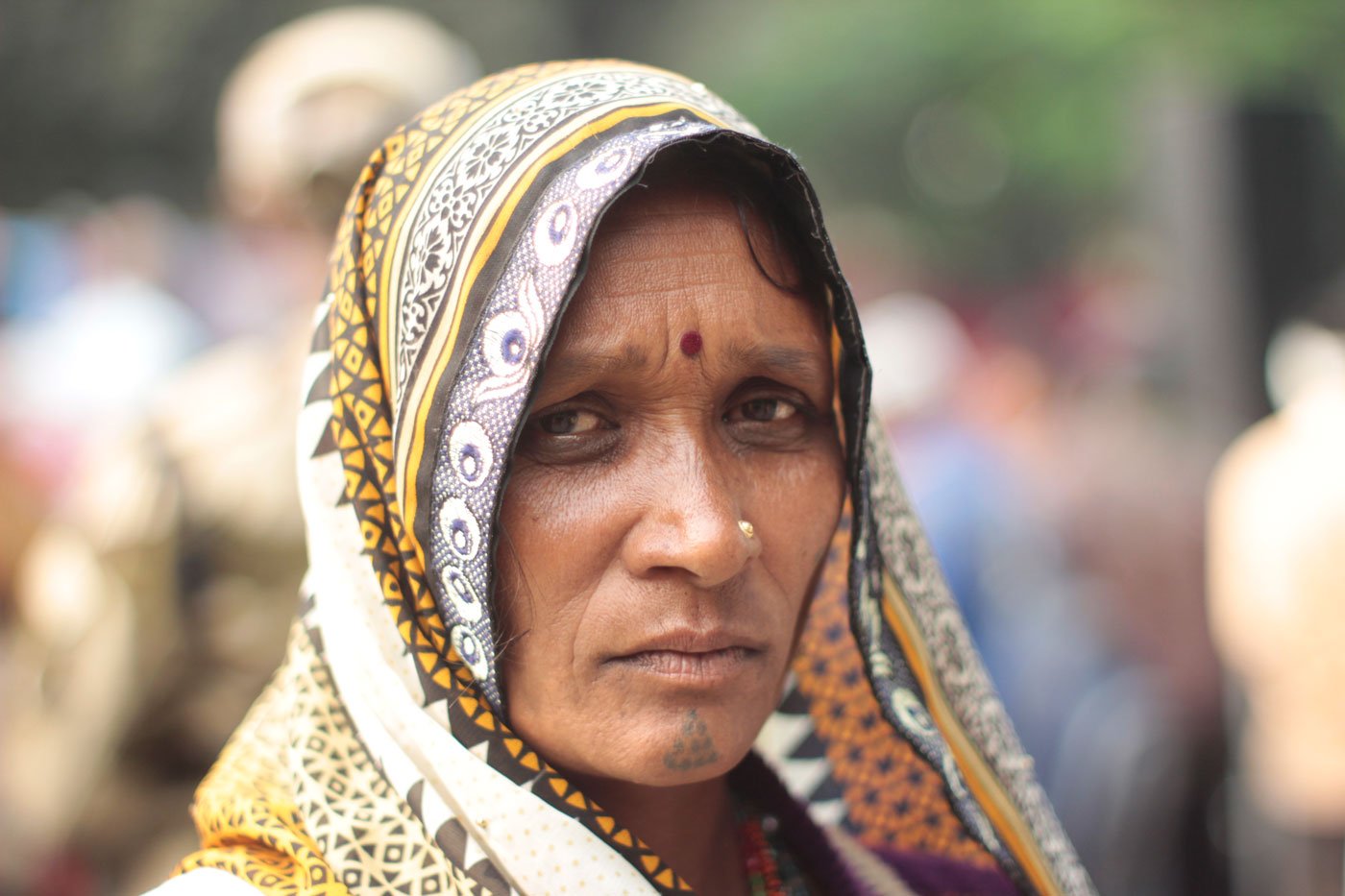 PHOTO • Chitrangada Choudhury
On July 9, I was at home when the children came running, saying they saw JCBs and tractors in our fields. We villagers rushed there and we saw that the forest department officials had come with 11 JCBs and tractors and they had crushed our crops and were digging pits. An argument broke out and they fired on the men [with pellet guns] –someone was hit in the chest, someone in the stomach, someone in the throat. In 2003 too, our houses were burnt down, and our men taken in custody. They seized our animals, refused to return them to us, and auctioned them off. We had to spend many months living under trees. We have been cultivating this land for generations. But the forest officials tell us openly that the Forest Rights Act is not their concern, that they have nothing to do with it and that this land is theirs.
Laichibai Uike, Gond Adivasi; Umarwada village, Bichhiya taluka , Mandla district, Madhya Pradesh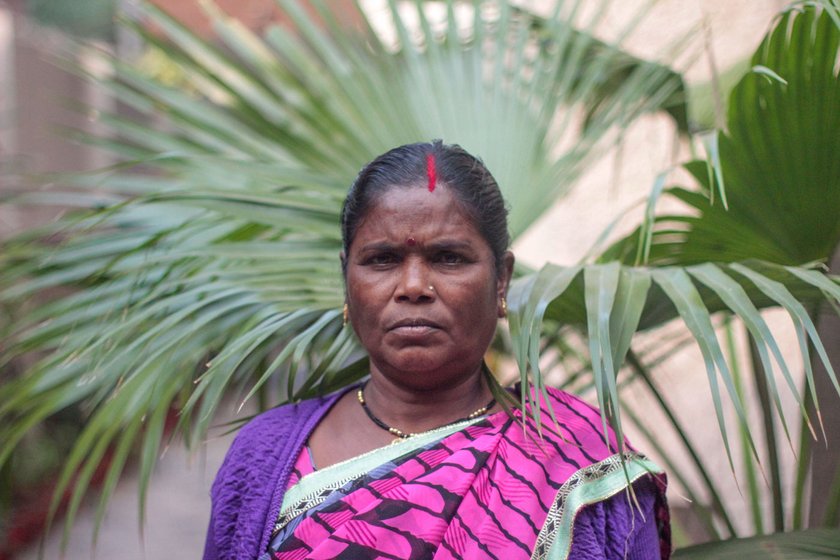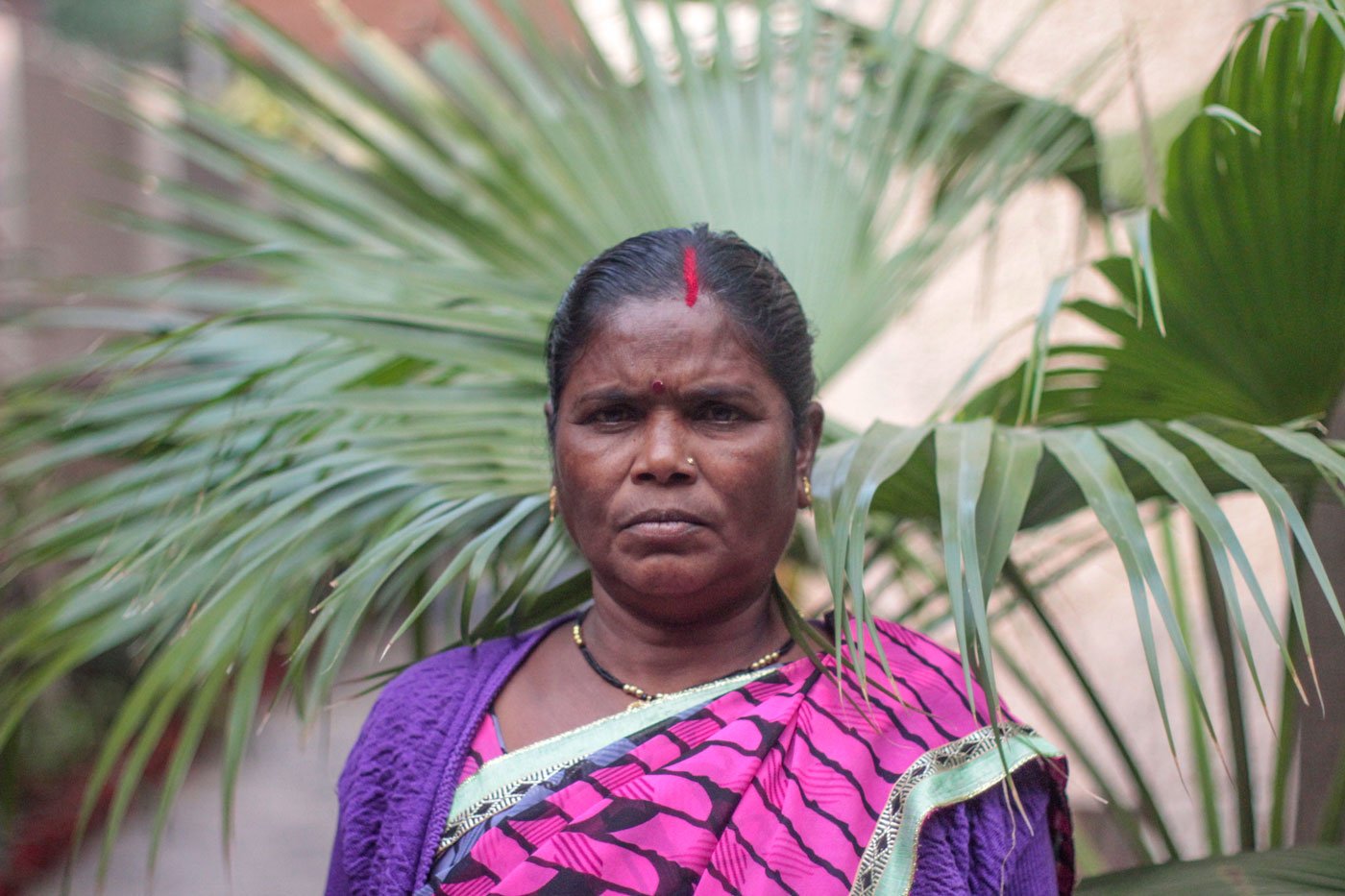 PHOTO • Chitrangada Choudhury
The kind of diversity you see in the forests we are taking care of, you will not see it where the government has planted trees. There you will only see sagwan . Just this year, they took over so much area near our village, planted sagwan and fenced it off with barbed wire. What use is this sagwan ? Where will our livestock go to graze? We wanted to make a gaothan [corral] for our animals, and deepen our village pond to recharge water. But the forest department did not permit that either. I fear that with all these sagwan plantations, our children will grow up seeing only that. They will lose all the knowledge we have of the forests and the trees, plants and animals in it.