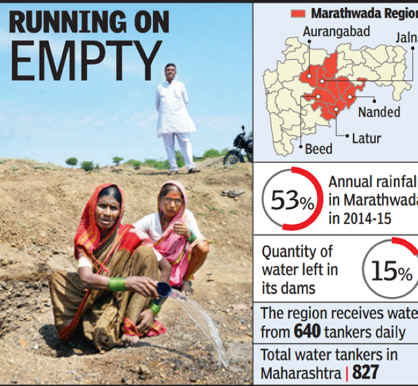 BEED & JALNA: In pitch darkness at 3 a.m., the village of Katchincholi empties out onto the bone-dry bed of the Godavari. Armed with as many pots as they can carry , the women start digging the gravel with their hands.Once a muddy pool of water appears, they scoop it into their pots. Then they strain the sludge and stones. This is the water the village drinks. A single pot takes up to two hours to fill. And each home needs at least three pots of water daily . "I am here for at least six hours every day . My wrist-bones have started jutting out," says Gangubai Shinde, who is in her 60s. As hundreds queue up at the waterholes, bitter fights break out.
Katchincholi's residents cannot bathe more than once a week. "We wipe ourselves with a wet cloth. We wipe our plates and hands after a meal instead of washing them," says former sarpanch Limbaji Khote. None of the toilets in the village has water supply .
The water crisis is building in this village in Beed's Georai taluka. In the arid region of Marathwada, which received just half its regular rainfall, water storage in the dams is down to 15%. Across the region, wells and borewells are drying up. Officials say the drought in Maharashtra -- among the most widespread in recent years --has affected crops more than drinking water. Yet Marathwada is already in the grip of a crisis which is set to intensify in the summer months.Last October, the region received water from 22 tankers. Now, that has swelled to 640.
Distress sales of cattle
Villagers have begun selling their cattle at half-price in Beed's Georai taluka, because they are running out of water and fodder. In the last month, Datta Parhad sold four of his animals. He sold a pair of bullocks for Rs 20,000 even though they are worth twice the sum. And he ended up giving away two cows worth Rs 30,000 free of cost to a relative.
"I had grown up with these animals. I could not eat for two days. But I have barely enough water for my family, how could I keep my cattle?" he said.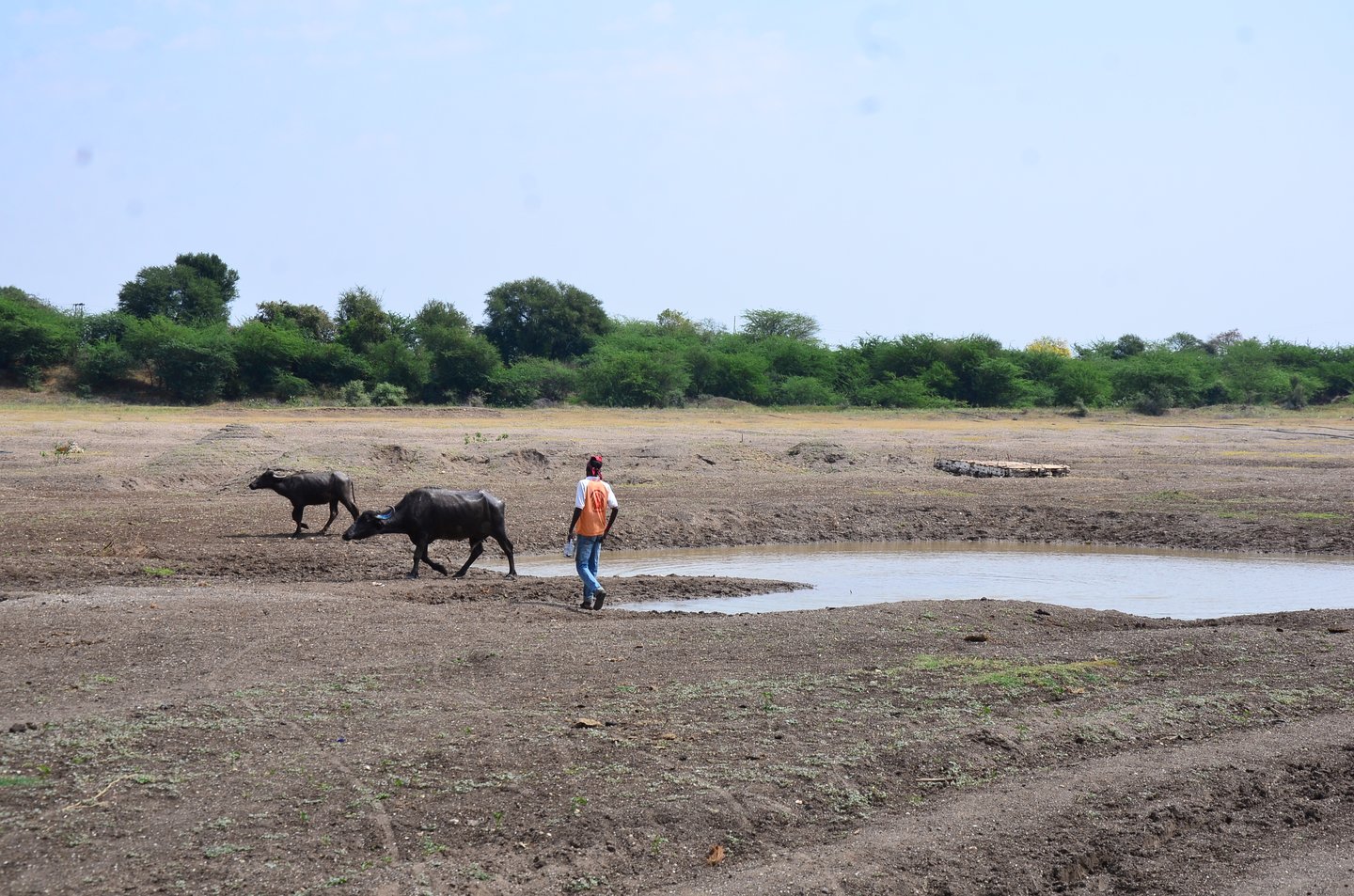 School kids fetch water
By afternoon in the neighbouring district of Jalna, school children drop their bags and rush out to scout for water. They carry cans on their bicyles, water-drums on bullock carts and even head out on foot.

All the wells and most of the borewells have dried up in Jalna's Ganesh nagar village. The bulk of the village depends on a single borewell. While women spend three hours fetching water in the day , their children manage the evening supply .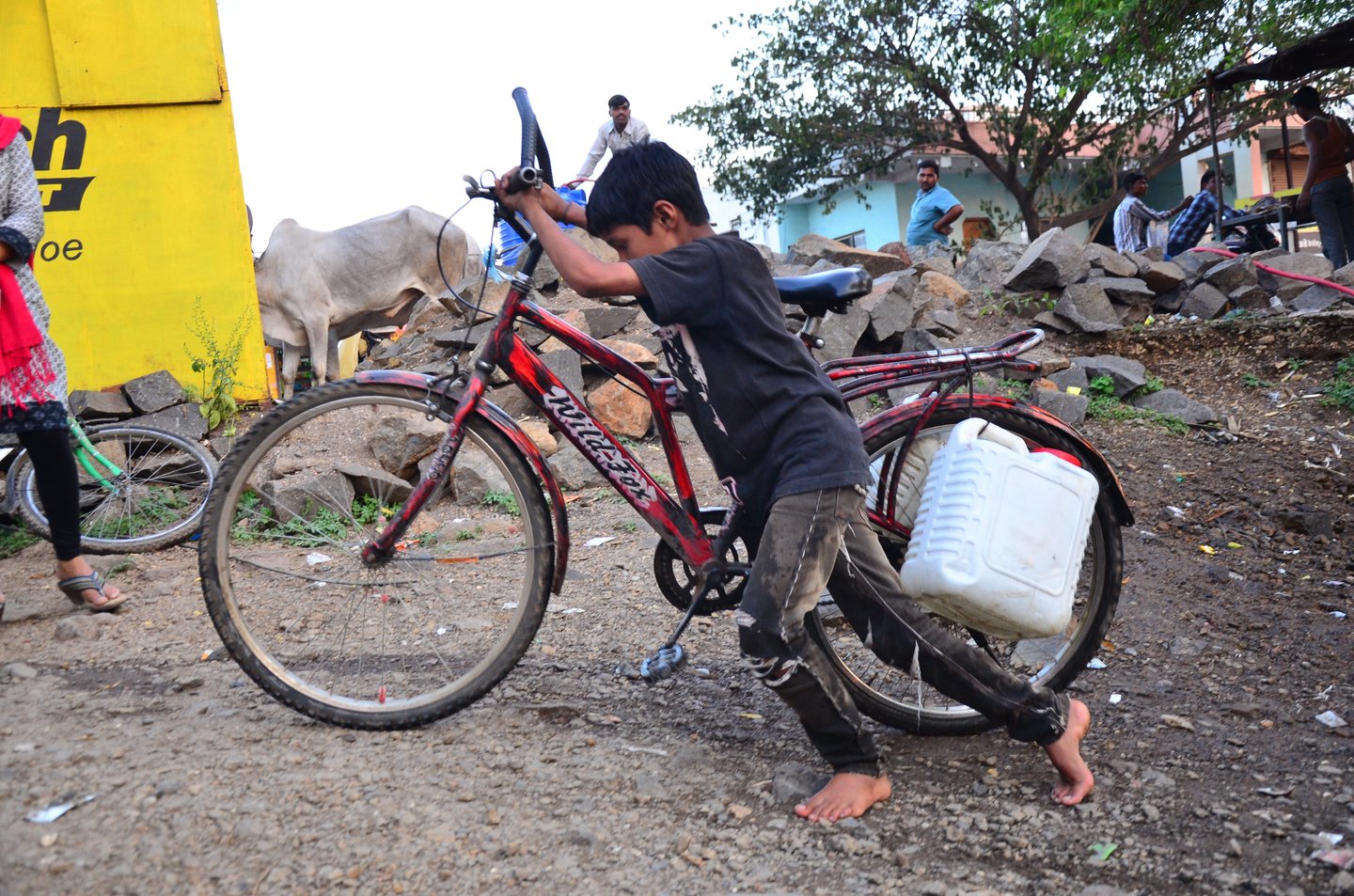 Ten-year-old Yash Shirsat heads to the leaking Paithan-Jalna pipeline on his bicycle after school. "I spend two hours a day fetching water," he says.
Locals officials agree the crisis has intensified. "Earlier only the collector could sanction tankers. Now we have delegated powers to the tehsildar to save time," says deputy divisional commissioner Jitendra Papalkar.
Shortage fuels water wars
The water crisis is set to trigger regional feuds with residents demanding their water share from the state's rivers.
In February , Marathwada's residents took on Vidarbha over water from the Poorna river. Eleven villages from Mantha taluka in Jalna went on a hunger strike demanding that water from the Khadakpoorna dam, which was obstructed at Buldhana in Vidarbha, be released.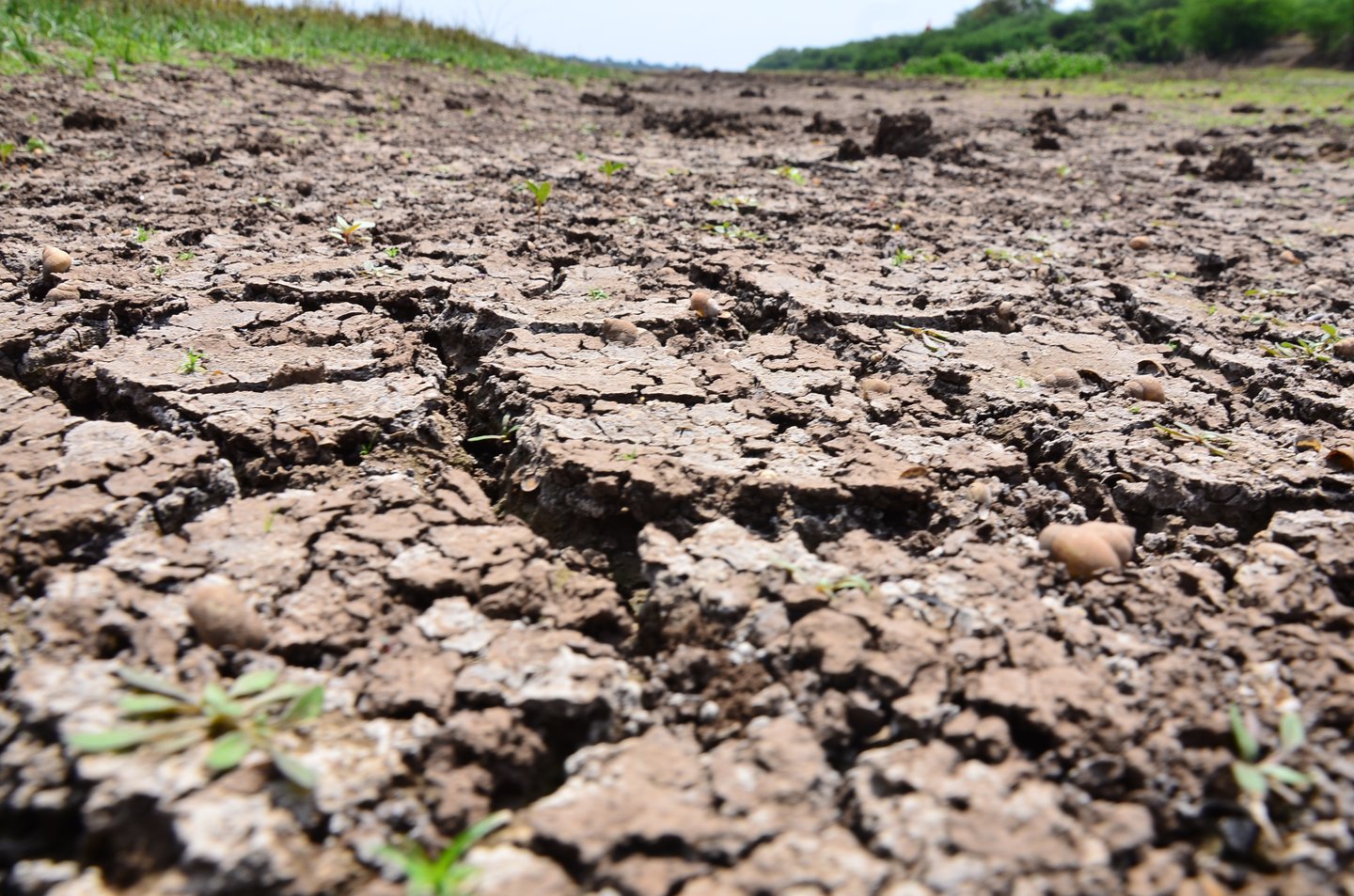 Most of Marathwada's dams depend on water from rivers that originate in other regions. But in many cases, the water is obstructed before it reaches Marathwada.
"There is water politics and regional imbalance in distribution of water supply," says Pradeep Purandare, expert member of the Marathwada Statutory Development Board.
Water from the Godavari is obstructed at Nasik, plans to release water from the Krishna river from Western Maharashtra were abruptly cancelled and water from the Poorna river is waylaid in Vidabha's Buldhana, he says.
Photos: Shaikh Aziz
Report 5: The original version of this story appeared in The Times of India on 25 March 2015
More in this series:
Report 1: Nearly 80000 homeless elders go hungry
Report 2: Drought hits 90 lakhs farmers in Maharashtra
Report 3: Kharif crops hit by drought pulses take a maha pounding
Report 4: 40% rise in farmer suicides in Maharashtra
Report 6: Drought migration forces aged to toil as farm hands
Report 7: The man with 48 borewells in drought-hit Marathwada
Report 8: Maharashtra's drought-hit farmers without bank accounts denied aid
Report 9: Maharashtra govt says mulling farmer insurance as opposition cites TOI's suicide reports
Report 10: Study: Agri-corporates, not farmers, hog loans
Report 11: Direct loans below Rs 25,000 to farmers plunge to 4.3% from 23%
Report 12: Only 12% potential of Maharashtra's 70,000 small dams used
Report 13: Unseasonal rain: 601 farmer suicides in Maharashra in just 3 months
Report 14: 'Only 3 Maharashtra farmers ended life due to unseasonal rain'
Report 15: State government's logic for its low farmer suicide count: Only 3 blamed rains
Report 16: Beef banned, but no state-run cow shelters in sight