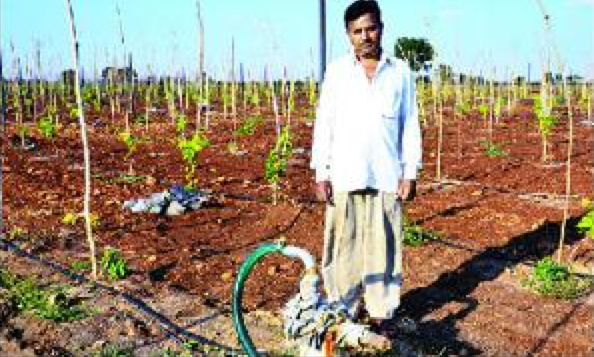 BEED: In his village he is known simply as the "borewell man". In the parched Ashti taluka, everyone seems to know the way to Vishwambar Jagtap's home. The pomegranate farmer is a local celebrity in drought-hit Beed, for good reason. He has as many as 48 borewells on his farm.
Some of these go as deep as 1,000 feet. That's more than the length of a 60-storey skyscraper in Mumbai.
"This year I have sunk only one borewell," says Jagtap good-humouredly. He is among the large land-holders here, with an 18-acre plot.
Since 2005, Jagtap has steadily drilled borewells to keep his farm going in this rain-starved and non-irrigated belt. But they tap into the same source of groundwater and fail within months. "Only 15 of my 48 borewells are working," he confesses.
It's an enterprise on which Jagtap has spent lakhs. Each borewell, drilled mostly by rig-operators based in the South, costs a base price of Rs 75,000. The price goes up the deeper you drill, he says.
To identify the spot, he relies on the local panadi or water diviner. This involves an elaborate ritual where a coconut is expected to magically spin in the direction of the water. "I saw it with my own eyes once. But there was no water," he admits.
Water table dips
The water crisis in the region has pushed thousands towards the unregulated borewell industry, draining groundwater and posing an ecological disaster. The water table in 61 of the 76 talukas in Marathwada has dipped in the last five years. At least 25 talukas show a depletion of one to two metres.
Across the state, there are over 2 lakh irrigation borewells and 1.69 lakh domestic borewells, according to a 2011 report of the Groundwater Survey and Development Agency.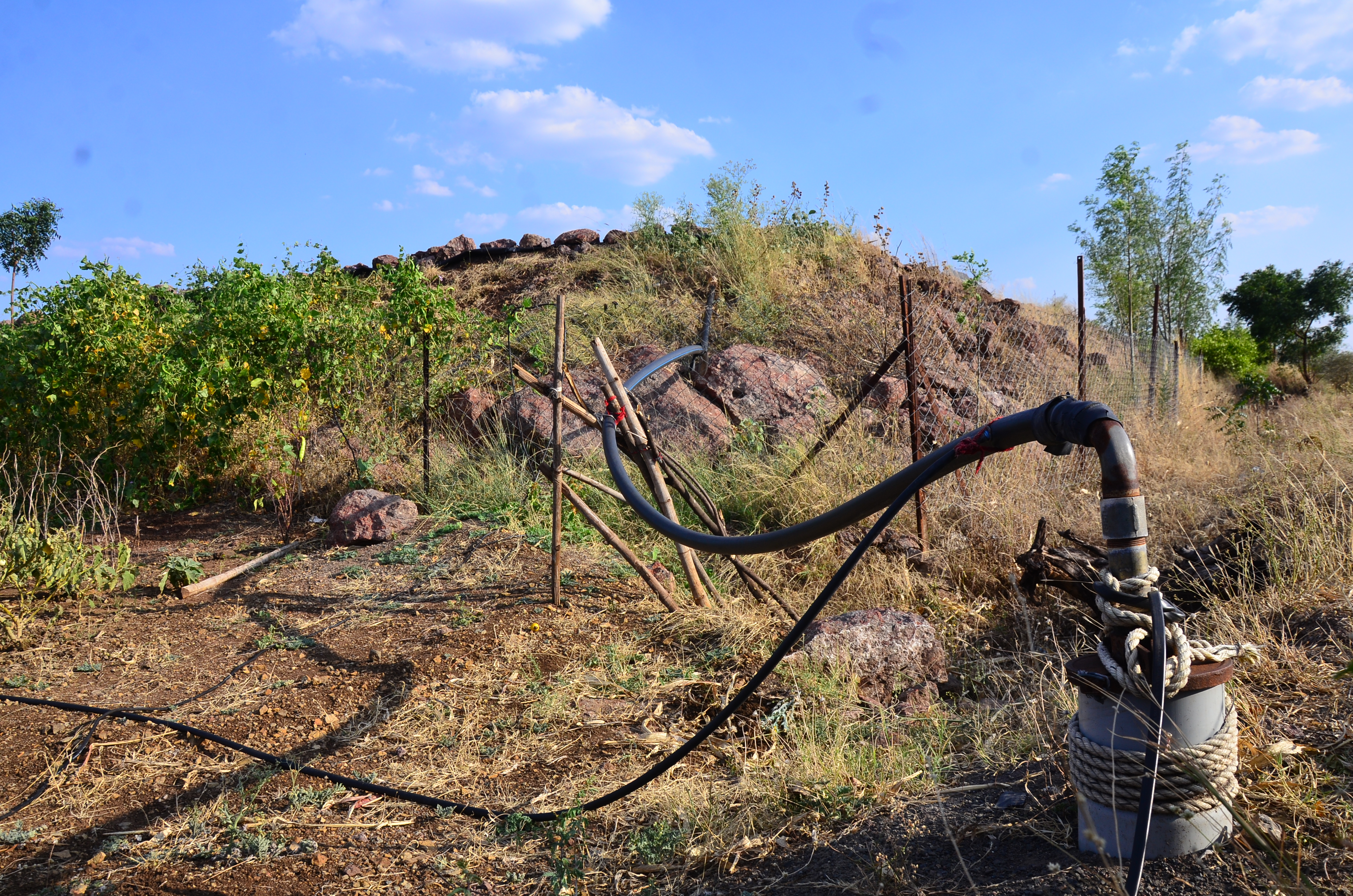 Farmers getting fleeced
The borewell mania has pushed many farmers deeper into debt. And the hard fact is that they are being fleeced by the powerful borewell rig lobby, says former union water resources secretary Madhav Chitale, who had probed the irrigation scam.
"It's difficult to strike water beyond 200 feet because of the hard rock in the region, so there is no point digging deeper," Chitale points out. And multiple borewells in an area where the water table is low is not going to yield results, he adds. He also advocates banning water-guzzling sugarcane in Marathwada to regulate the water table.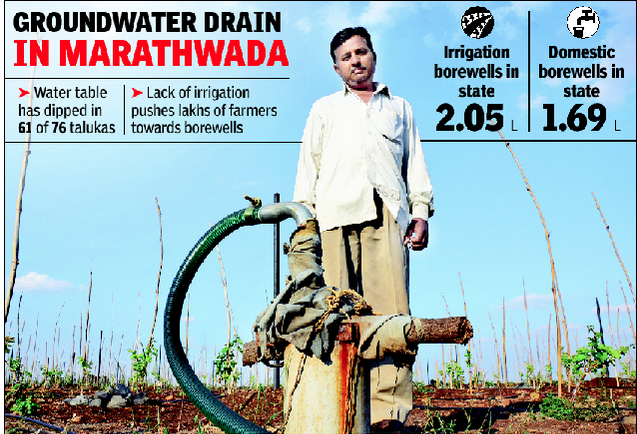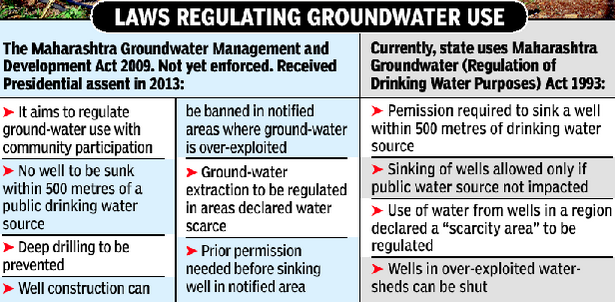 Chitale has called for enforcement of the new law governing groundwater extraction in the state, which got presidential assent in 2013. "It advocates the regulation of groundwater by collective action. Entrenched interests are obstructing its enforcement," alleges Chitale.
Aurangabad divisional commissioner Umakant Dangat says the government is pushing for water budgeting and literacy among villagers to promote the efficient use of water. "We are also decentralizing water storages and promoting micro-irrigation,'" he says. Changes in the cropping pattern are also underway, he says.
Back in Ashti, Jagtap dreads the peak summer months. He will have to hire water tankers as well, costing up to Rs 3,000 a day, for a span of two months. In all, he spends at least Rs 15 lakh on water each year, a third of his income. "Let's talk of something else. Pani ni bore kela (water has bored me)," says the borewell man.
Report 7: The original version of this story appeared in The Times of India on 27 March 2015
More in this series:
Report 1: Nearly 80000 homeless elders go hungry
Report 2: Drought hits 90 lakhs farmers in Maharashtra
Report 3: Kharif crops hit by drought pulses take a maha pounding
Report 4: 40% rise in farmer suicides in Maharashtra
Report 5: Bitter Harvest - Where villagers dig for hours to fill a pot
Report 6: Drought migration forces aged to toil as farm hands
Report 8: Maharashtra's drought-hit farmers without bank accounts denied aid
Report 9: Maharashtra govt says mulling farmer insurance as opposition cites TOI's suicide reports
Report 10: Study: Agri-corporates, not farmers, hog loans
Report 11: Direct loans below Rs 25,000 to farmers plunge to 4.3% from 23%
Report 12: Only 12% potential of Maharashtra's 70,000 small dams used
Report 13: Unseasonal rain: 601 farmer suicides in Maharashra in just 3 months
Report 14: 'Only 3 Maharashtra farmers ended life due to unseasonal rain'
Report 15: State government's logic for its low farmer suicide count: Only 3 blamed rains
Report 16: Beef banned, but no state-run cow shelters in sight