Recipe: Take one discarded diesel pump. Add four parts of thrown-away tractor, two parts of a jeep that died in the last world war and mix with liberal helpings of planks from a bullock cart. Bamboo poles, some string and a large canvas cloth add a special flavour. Then plonk on the wheels. Never mind if they're of slightly different sizes, any four should do nicely. Other accessories, available freely, can be picked up at will. Now jugaad or fit or stick the whole thing into shape. Any shape.
You're ready to run. In Bhind-Morena (Madhya Pradesh). In Bundelkhand. In parts of Rajasthan, too, but not Haryana.
It's a monument to Indian technological genius. You wouldn't believe they could make this run, but it does.  I've used a jugaad and it works for me. As it does for many, many other Indians. It is a miracle of waste recycling. The 'diesel engine' once powered an irrigation pump. The costs of putting it together are low, just a few thousand rupees. Sometimes as low as 20,000. I've heard claims of even lower costs. It's slow, but it gets around. Farmers bring their produce to the market in it. It carts their supplies home, too. People in outlying villages use it to reach the nearest town. School children use it as a bus. For people in Morena (where this picture was shot) it's a form of public transport. The wheels on this one seem to have come from the waste dump of an air force base.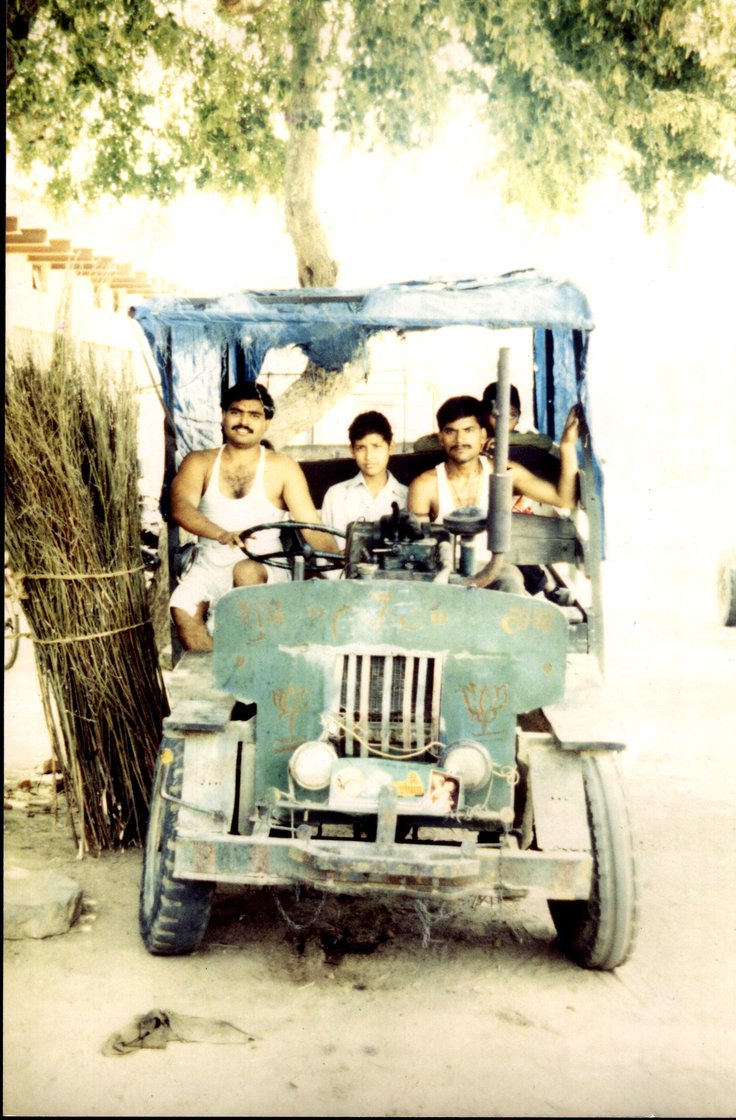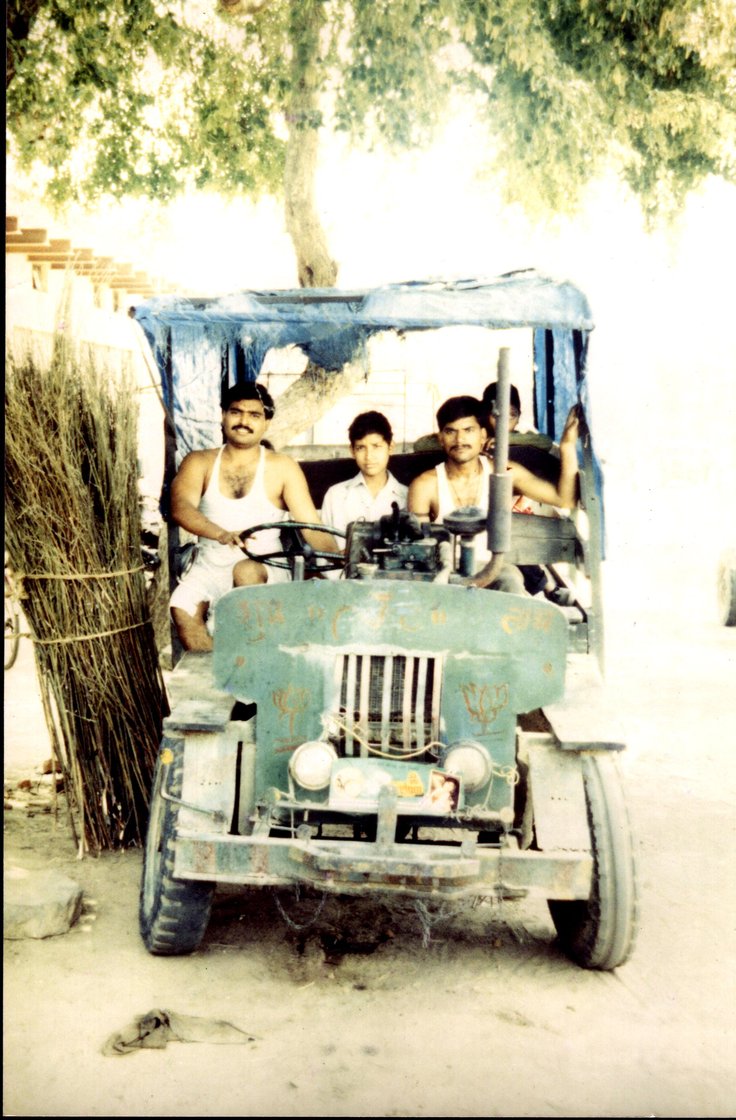 PHOTO • P. Sainath
The mechanical ingenuity for this comes from sometimes illiterate or semi-literate farmers. Their capacity for technological innovation is vastly under-rated. The jugaad makes a solid contribution to the community. Slowly, though, many of them are unable to reach cross more than 20 miles per hour.
All this annoys officialdom greatly. In Haryana, it's said to have been banned under pressure from the automobile lobby which sees the humble jugaad as a threat. There are entirely unsubstantiated stories of how dangerous the thing is on the roads, when it is probably the slowest moving 'automobile'. Elsewhere, it is not recognised as a motor vehicle.
The jugaad owners retaliate by refusing to pay auto taxes. ("They say it's not a vehicle, don't they?") But the police are hitting back, too. A jugaad owner whose machine even touches a pedestrian won't be hauled in for negligent driving. The charge is attempted murder. "How can they have an accident?" smirk the cops. "They're not vehicles, remember?"
It's impossible to accurately translate the spirit of the word ' jugaad '. Here, it means a mechanical patchwork, a cobbling together of odds and ends. A rough and ready fix, a workaround that cares more about actually functioning than about aesthetics. Whatever it translates as, I'm for it.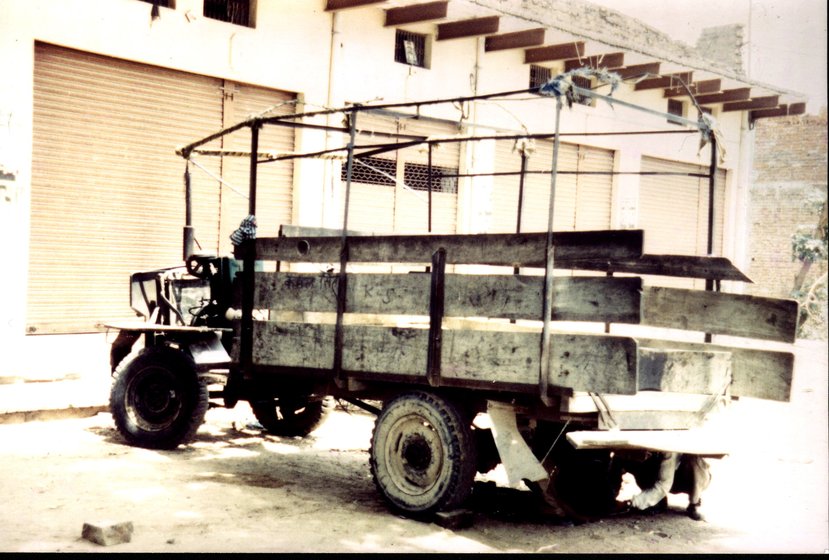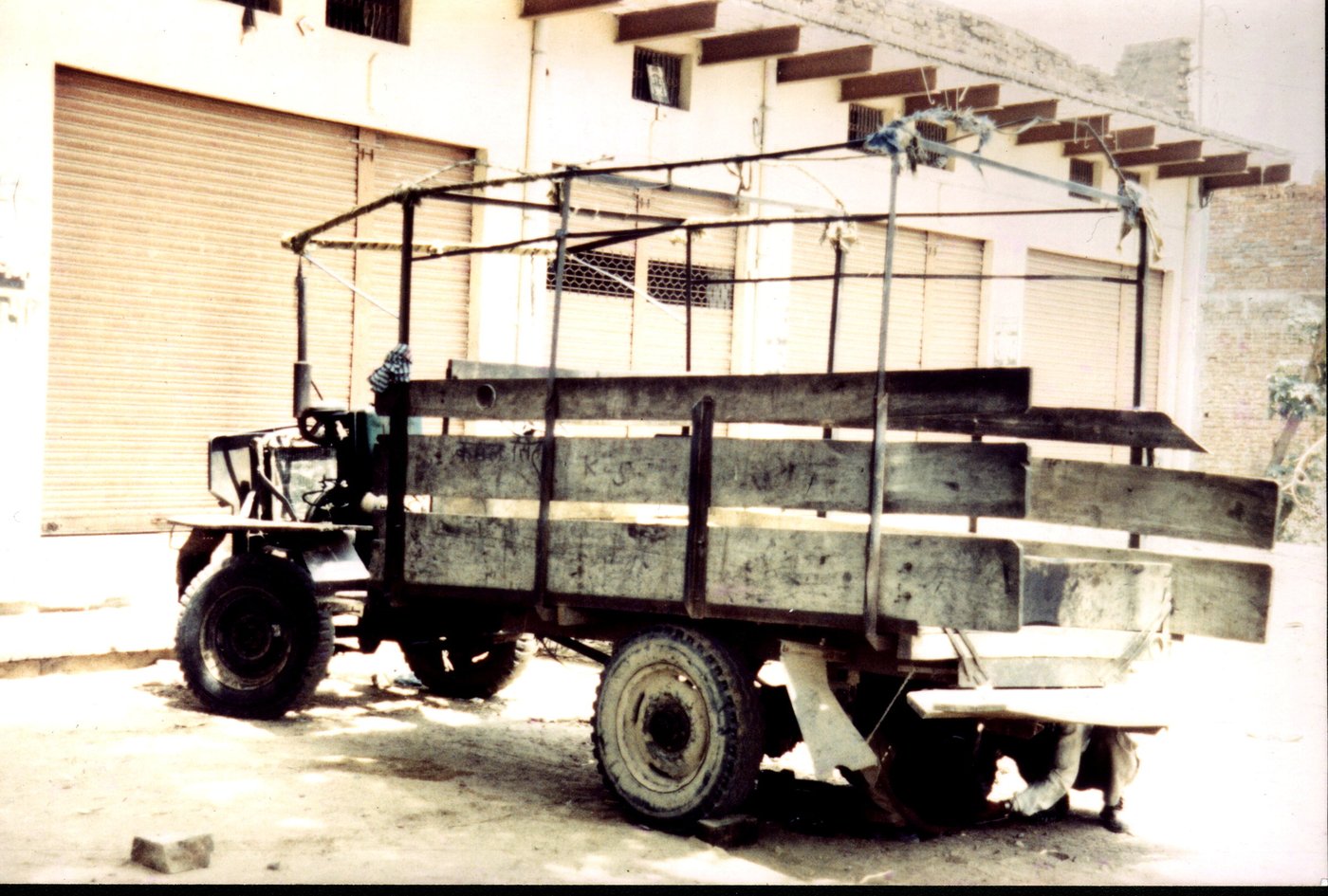 PHOTO • P. Sainath