Vithoba Yadav is waiting for a buyer for his goat and her one-month-old kid at the goat market in Mhaswad town of Man taluka in Satara district. He arrived in a shared jeep with the animals at 7 in the morning and it is almost 10.30 a.m.
A lactating goat fetches around Rs. 7,000 to Rs. 8,000 here, but 80-year-old Yadav,  who has come from Valai village, 16 kilometres away, is willing to come down to Rs. 3000. Still, the goat remains unsold. "I just did not get any offer. No one even came and asked for the price," he says in despair, hurrying to catch the jeep returning to his village.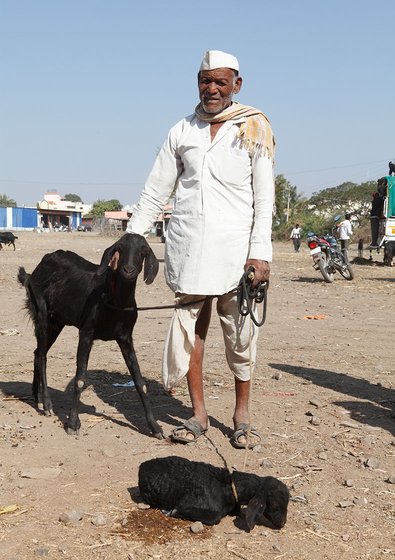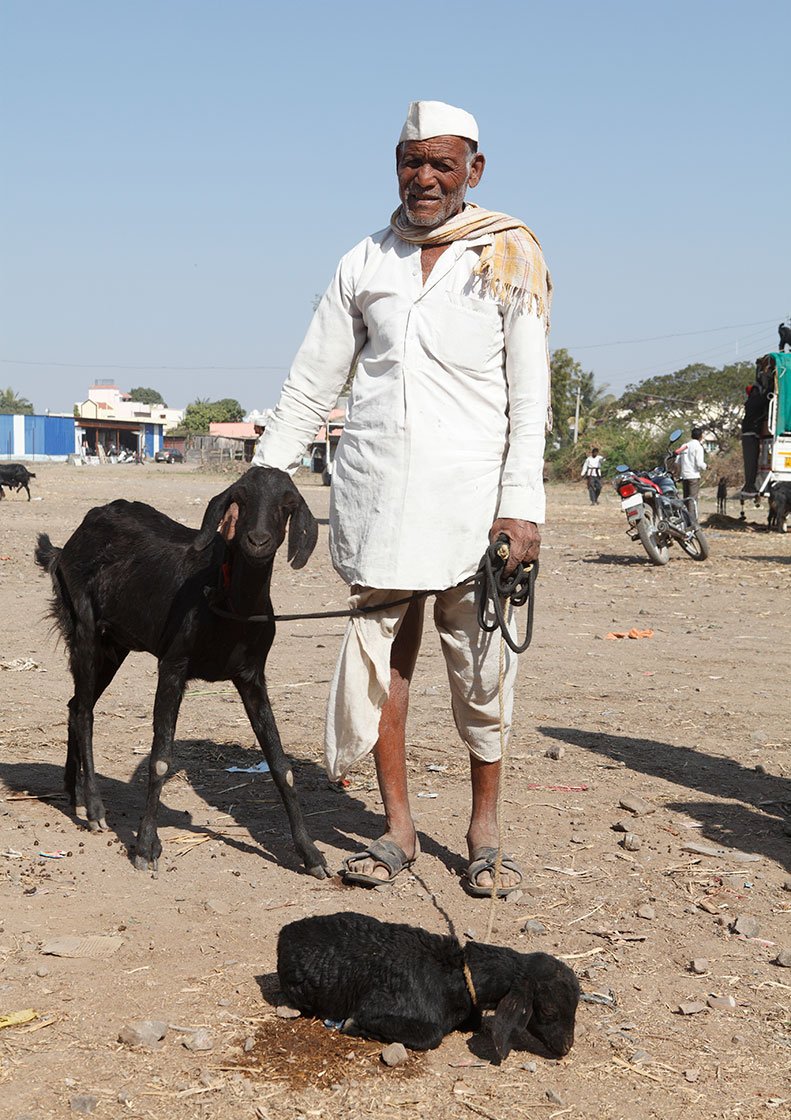 PHOTO • Binaifer Bharucha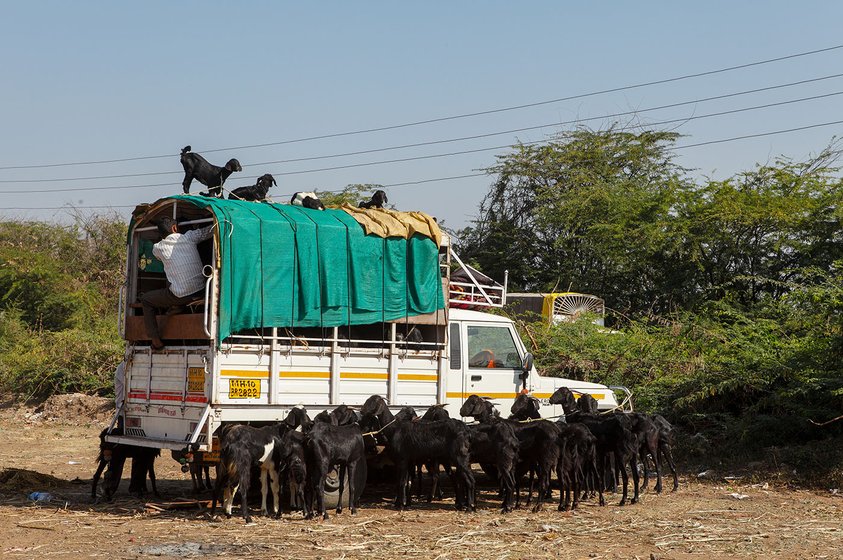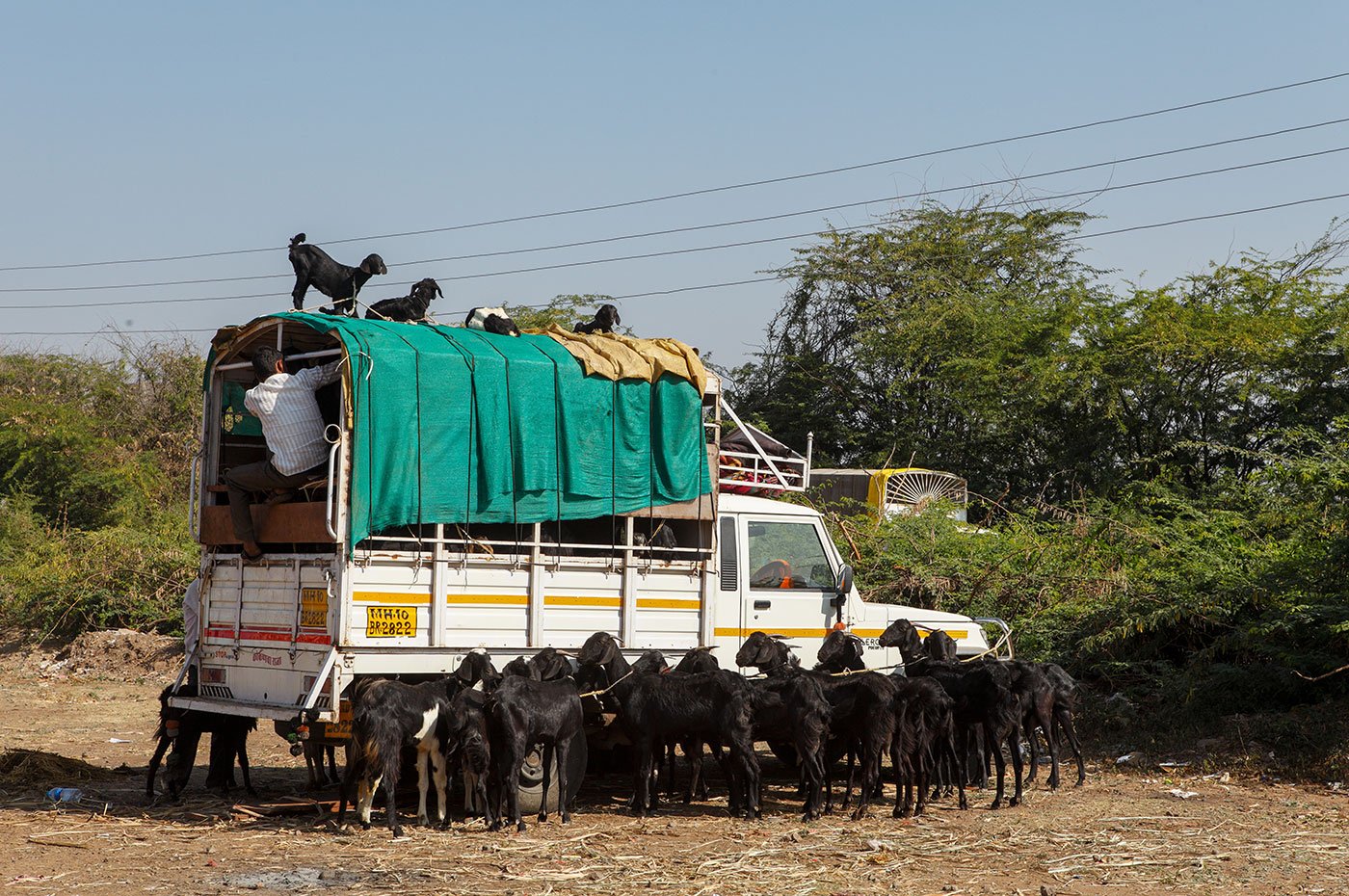 PHOTO • Binaifer Bharucha
A drought has been escalating here since 2017 and it has become impossible for many like Yadav, who belongs to the Mang Dalit community, to rear their sheep and goats. Male goats can be sold for meat, but female goats are usually only bought for rearing. And no one is willing to buy them because of the severe crisis of fodder and water.
For many like Vithoba Yadav, who does not have land, goats are the only source of income. In times of crisis, these are his 'insurance', but one that has stopped paying.