Karimul Haque works in a tea garden in Jalpaiguri district of West Bengal and uses his motorbike to take people from Dhalabari and other nearby villages to hospitals and clinics, free of cost. There is a primary health centre at Kranti, about six kilometres from Dhalabari, but it has limited facilities. The area does not have a regular four-wheel ambulance service.
Karimul's unique 'bike ambulance' and mobile number (for calls from people in need of medical help) have become very popular in the villages, and his service is known even among local doctors, police personnel and block officials.
From his tea estate job, Karimul earns Rs. 4,000 every month. He keeps aside 25 per cent of his salary for fuel and other costs of running the bike, and another 25 per cent is spent in repaying a bank loan. Karimul does not hanker for more money; he believes that Allah will reward him for his work.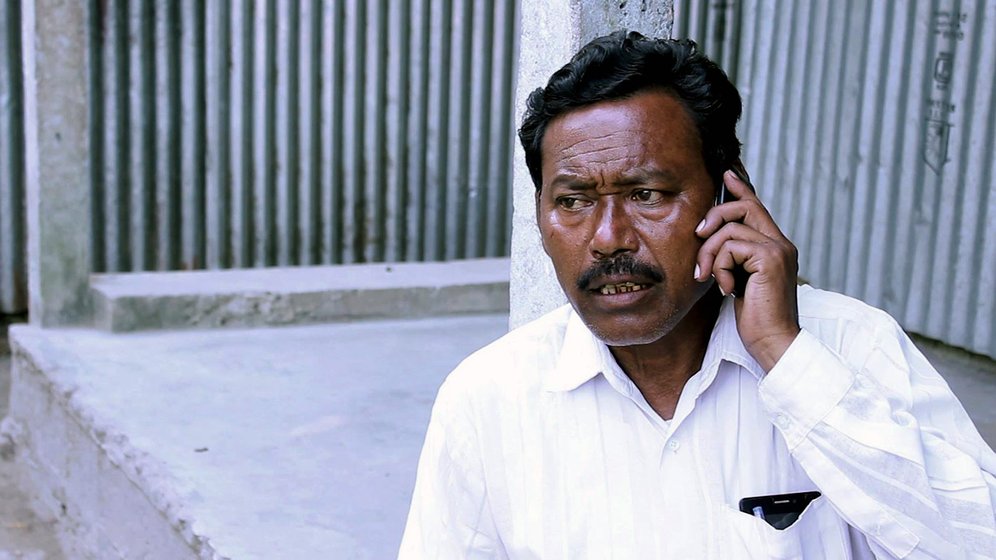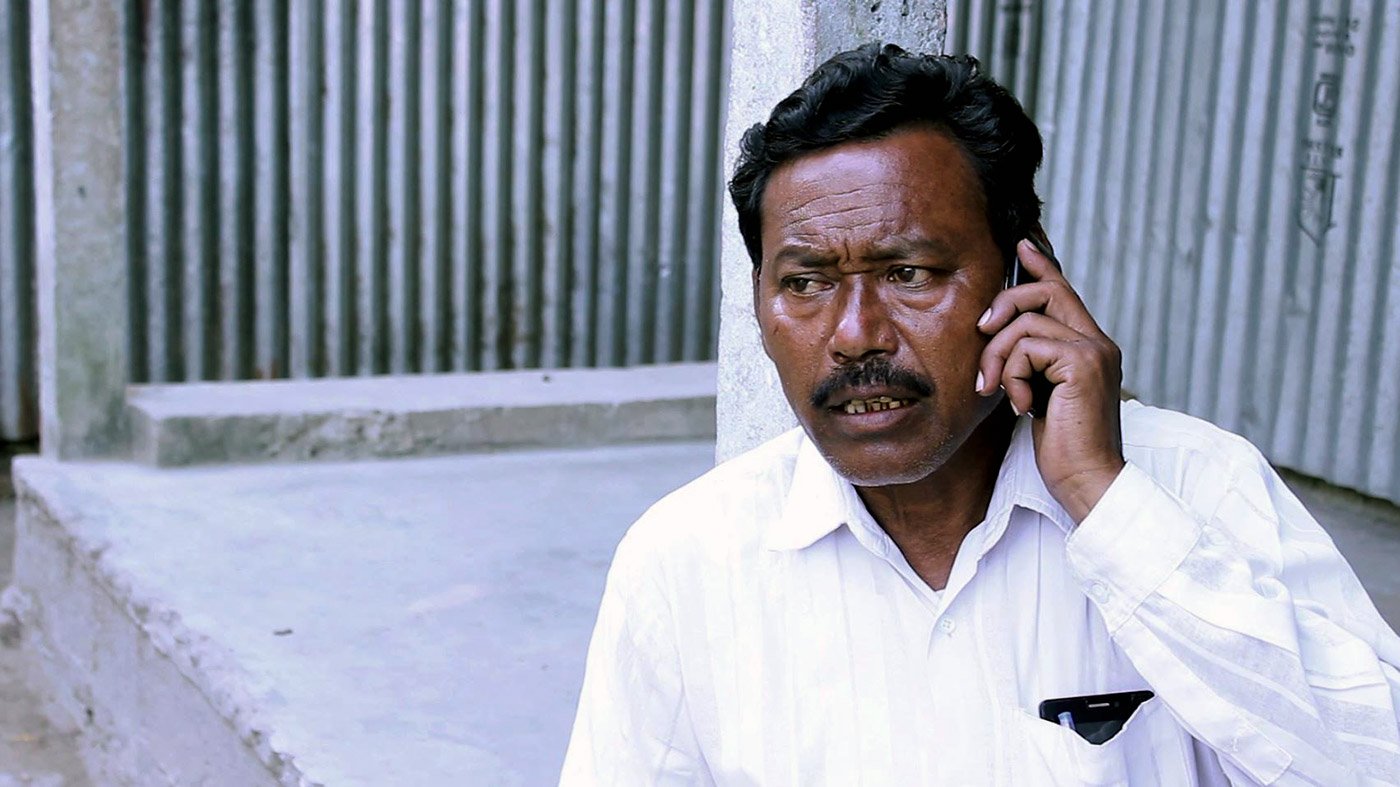 PHOTO • Souryajit Nath & Arindam Bachar & Debannita Biswas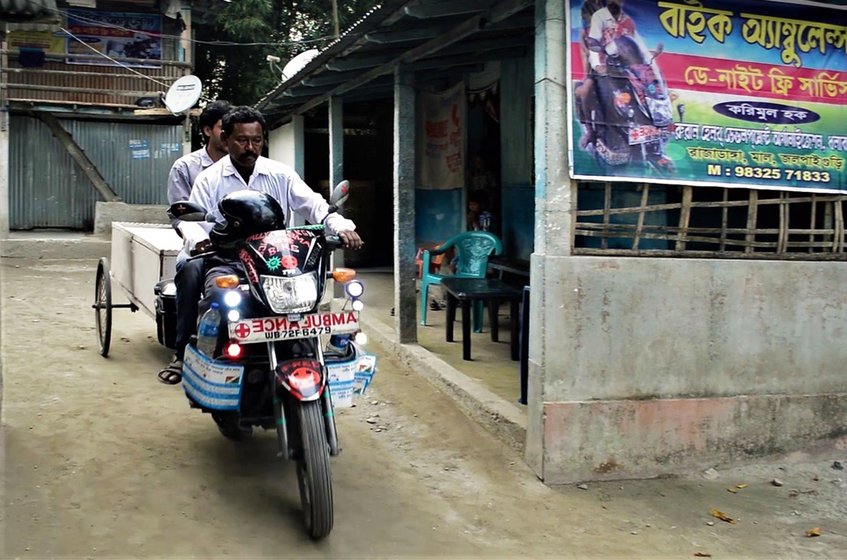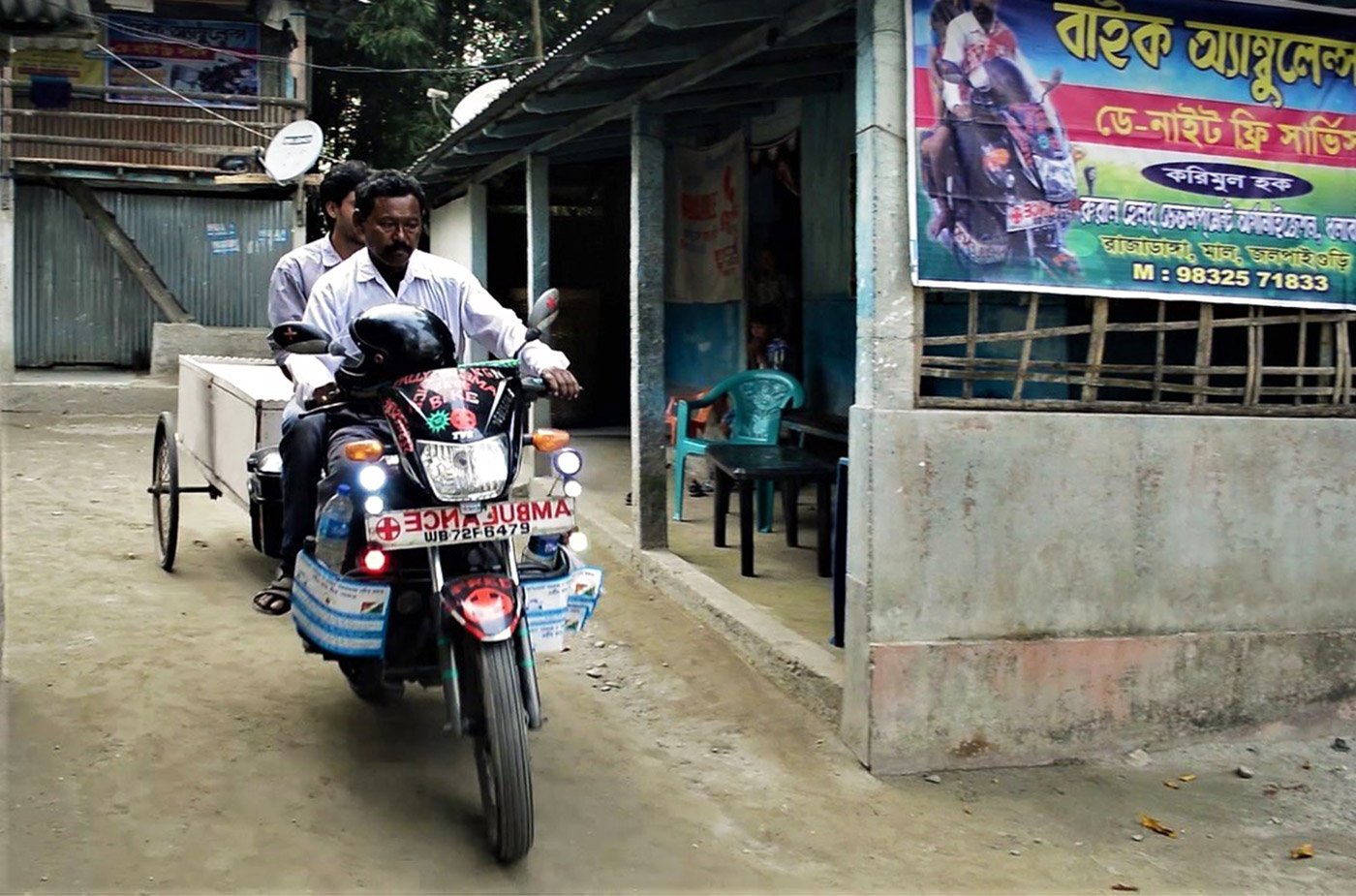 PHOTO • Souryajit Nath & Arindam Bachar & Debannita Biswas
PARI would like to thank musician Jorge Mendez for granting us permission to use excerpts from his beautiful track 'Cold' in this student-made film.
Anasuya Chowdhury introduced the team to Karimul Haque and worked as the location manager for this film; Moumita Purakhyastha is the film's sound manager.
Both of them, as well as the three directors (credited below), are fourth semester masters' students of Journalism and Mass Communication, Visva-Bharati University, Santiniketan.