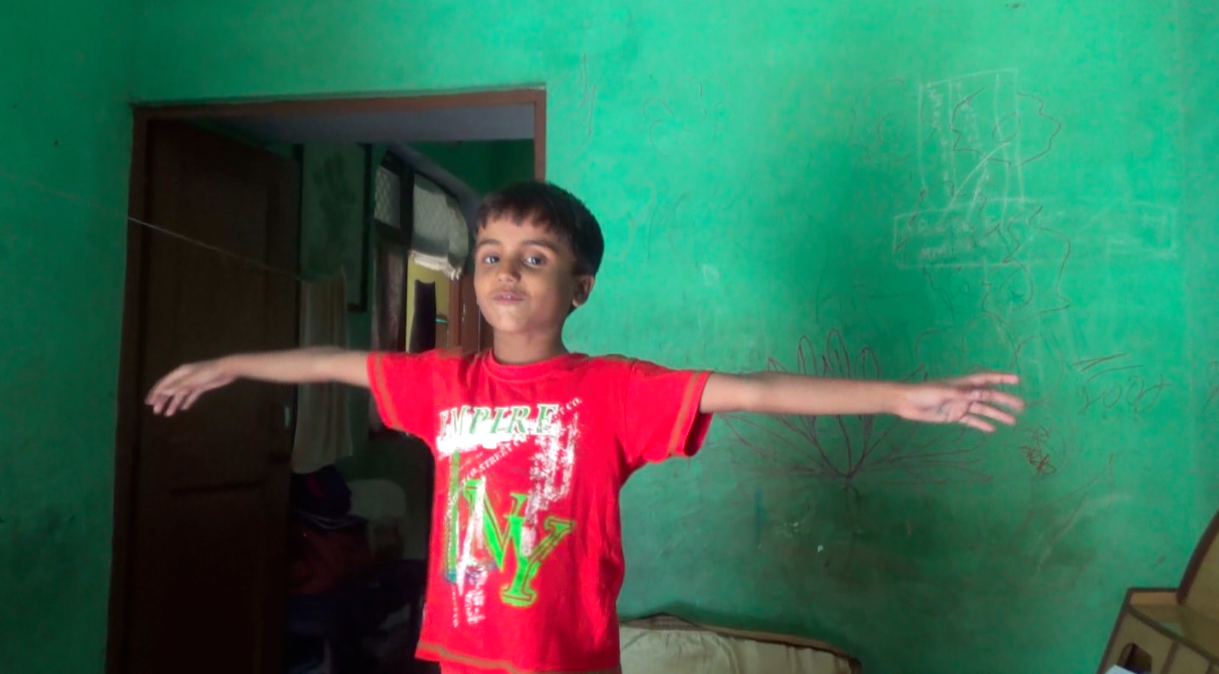 PHOTO • Namita Waikar
"I wore a sweater and covered myself with a cumbal also, but it was still very cold. I used to shiver in those cold nights, most of the time."
In the winter months of December, January and February, a boy, barely twelve years old went to work daily. What was different for him from the thousands of other children in India, who work even today?
"I was studying in 7th or 8th standard in the village school when I started going to the fields in winter months. The wheat crop had to be watered at night. It was very cold in those months."
On the way back from a land development site near Gurgaon city where migrant labourers are at work, Vazirchand Manjonka, who worked as a landless agricultural labourer himself in his school years, tells his own story.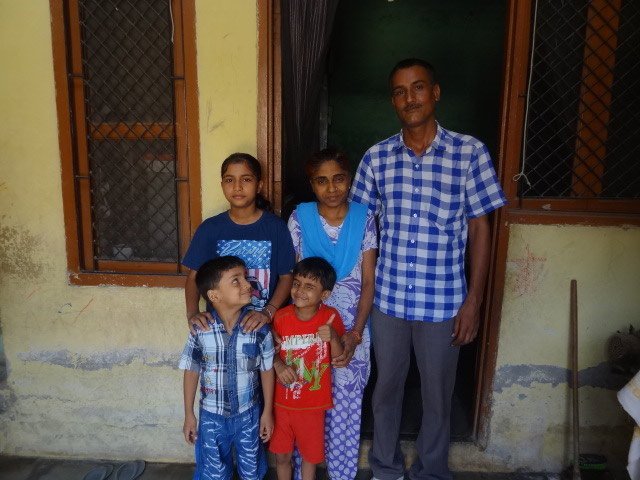 PHOTO • Namita Waikar
As a schoolboy, Vazir worked in the wheat fields of his village Bhattu in Fatehabad district of Haryana. The fields belonged to the Zamindar. He watered the wheat crop from 8pm to 5am. The nine hours of night duty fetched him Rs 35 per night. The money went some way in augmenting the family income of a family of six. Vazir's father, worked in the fields in the day time as an agricultural labourer.
There were 5 zamindars in Vazir's village; 3 Jats and 2 Sardars. Some of them owned farms up to 100 acres. Vazir was on night duty in the chilliest cold winters for the Rabi crop season, from 12 years of age.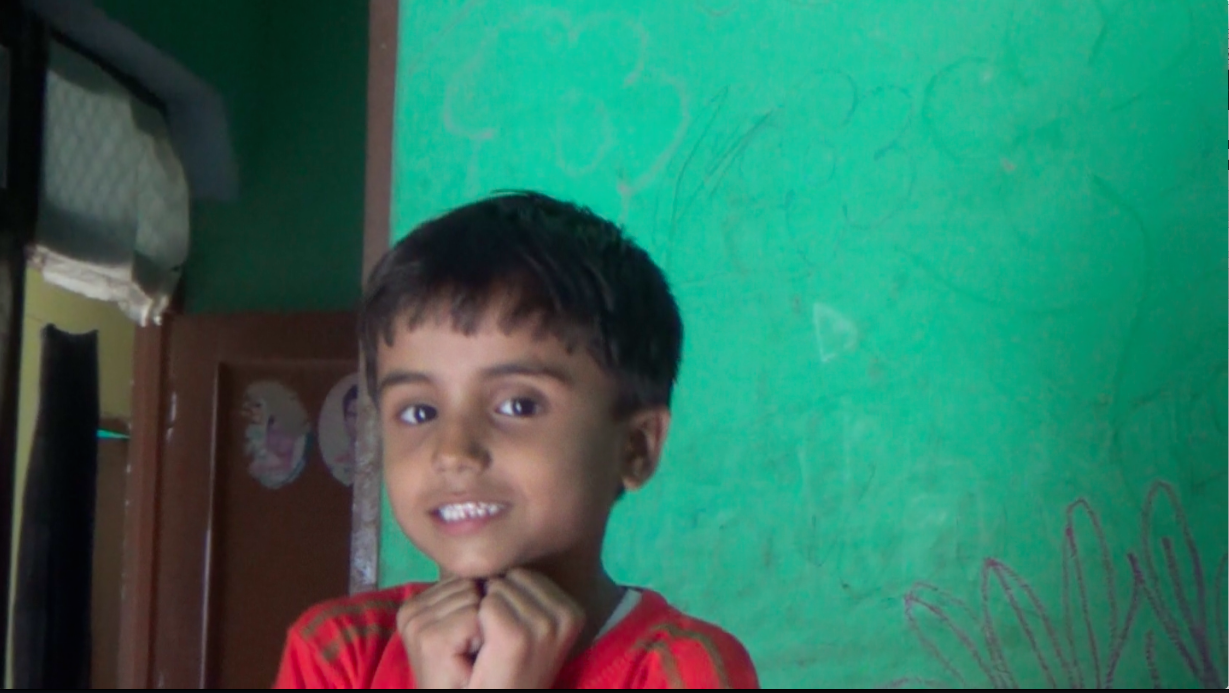 PHOTO • Namita Waikar
"There were 5 other boys like me, watering the crops at night. It was a big farm so we all had work to do. All the boys there worked. In the village, there were boys whose fathers were barbers. They would run to their father's shop to help out whenever they could spare time from school. Just like we worked on the farm like our fathers."
Vazir studied up to class 10th. "I gave the board exams but did not pass them. So it was time for me to take up some work and earn. But there was not enough work in the village. This was in 1994 or maybe 1995," said Vazir.
"So I went to Delhi to a brother's house. Not a sagaa bhai, but a far-off aunt's son, a cousin brother. He was an IAS afsar ."
Maybe the cousin, an IAS officer gave Vazir a job somewhere?
"No, no. I worked in my brother's house. Anything - cooking, cleaning the house, sweeping, swabbing the floors, washing utensils, washing clothes and even washing the car sometimes. I did everything. "
Was the pay good? How much did Vazir earn?
"Not much. Almost like what I earned in the village. But luckily for me, the brother was nice. I had a room to stay and food everyday. So the five hundred rupees a month did not matter. I could send some money to my father."
"But after a year of this work, I felt this is not the life for me. It would be the same for the rest of my life. I can't go on this way all my life. So I learnt to drive, on my cousin's car. Because he was my relative, he allowed me to learn."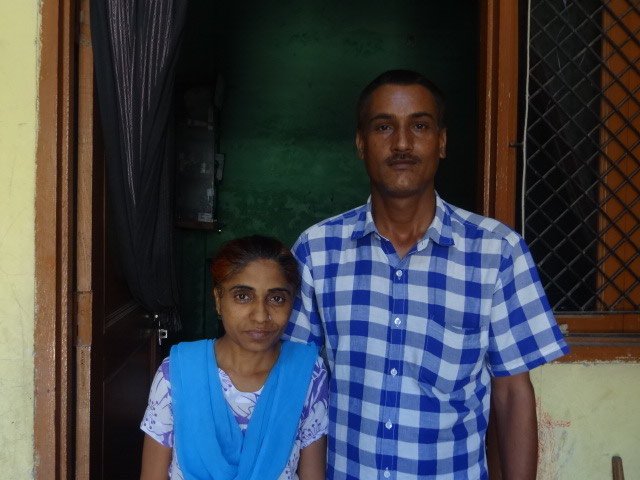 PHOTO • Namita Waikar
So Vazir became a car driver after working as domestic help for over a year. He has been a driver now for almost 20 years. He got married to Anju twelve years ago, who is educated up to 8th Class. They now have three school going children who greet us excitedly with smiles when we reach Vazir's home.
The language the family speaks does not sound like Haryanvi. Vazir says, "We speak a Rajasthani dialect called Rajputana. We are Rajputs and our families are not originally from Haryana."
At the time of partition, Vazir's grandfather and his family who lived along the India-Pakistan border in Bikaner district, migrated to Haryana and settled in Bhattu village of Fatehabad district. It is the same with Anju's family. Their ancestors lived in villages along the border in Rajasthan.
Vazir's wife Anju takes me inside their two-room home. The children are all smiles.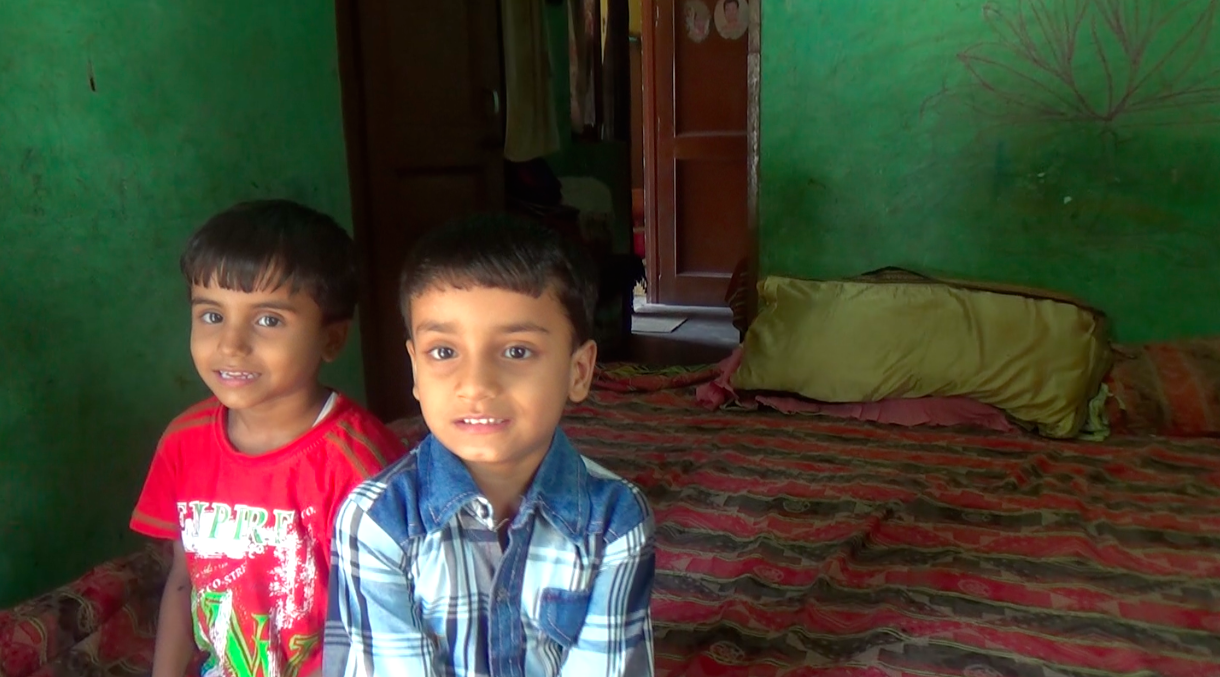 PHOTO • Namita Waikar
The eldest, Anjali is eleven and quiet and attentive, the youngest Mayank is five and shy. Tamanna, is a live wire. She does most of the talking, recites poems in Hindi and performs them. Tamanna, the middle child, is six.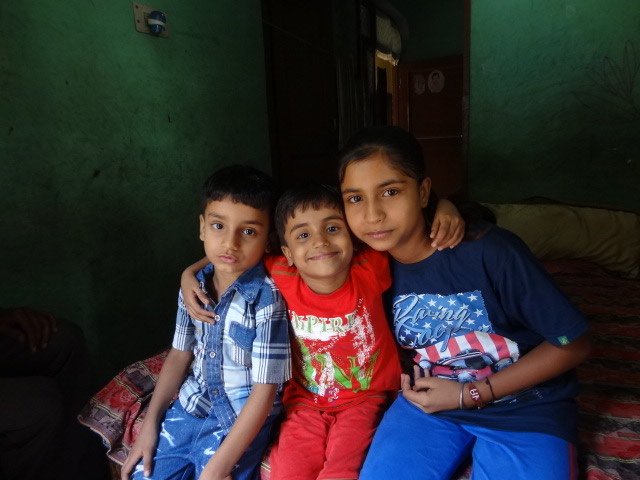 PHOTO • Namita Waikar
Anjali is studying in a prominent public school. It is tough to get admission in spite of the Right to Education Act, which ensures 25% seats for the economically backward class. "I want to be a doctor when I grow up," says Anjali. So does she like her new school and the other children, her classmates? Anjali immediately understood, what other children means - the children from elite and upper class families. She says, matter-of-factly, "we never meet those children. They have school in the morning. Our classes are in afternoon shift, after they all go home. Our teachers are also different. Not the same teachers as them." So how many students are there in the afternoon shift?
"Many. We have two divisions. But all are like me, from poor families."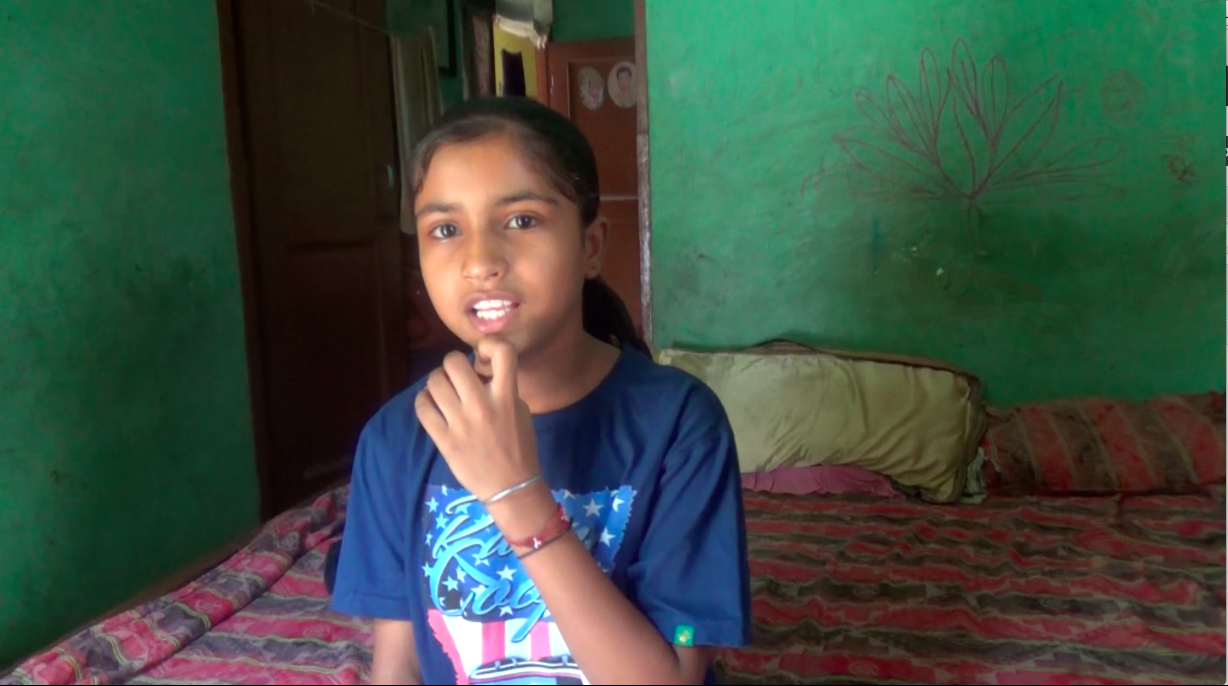 PHOTO • Namita Waikar
Anjali has encountered class barriers at an early age and will have to fight other grey aspects of society in her life as she grows up. But that is another story, for another day.