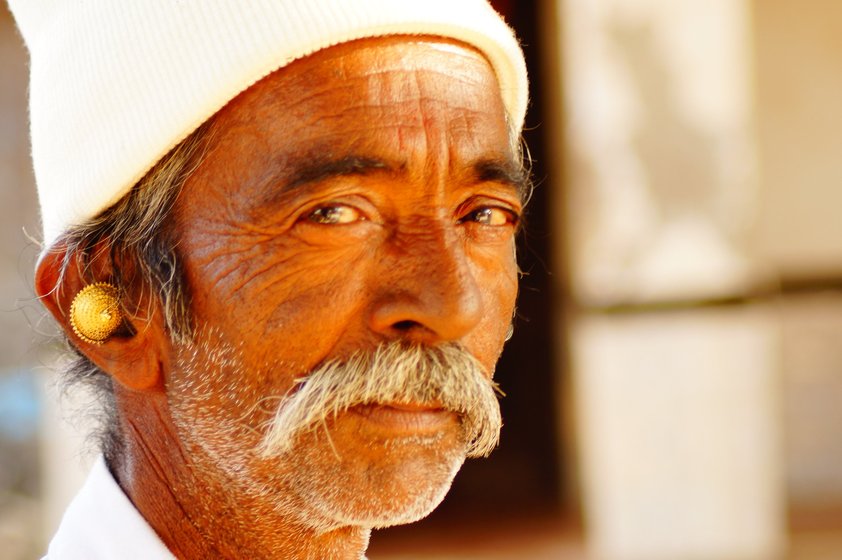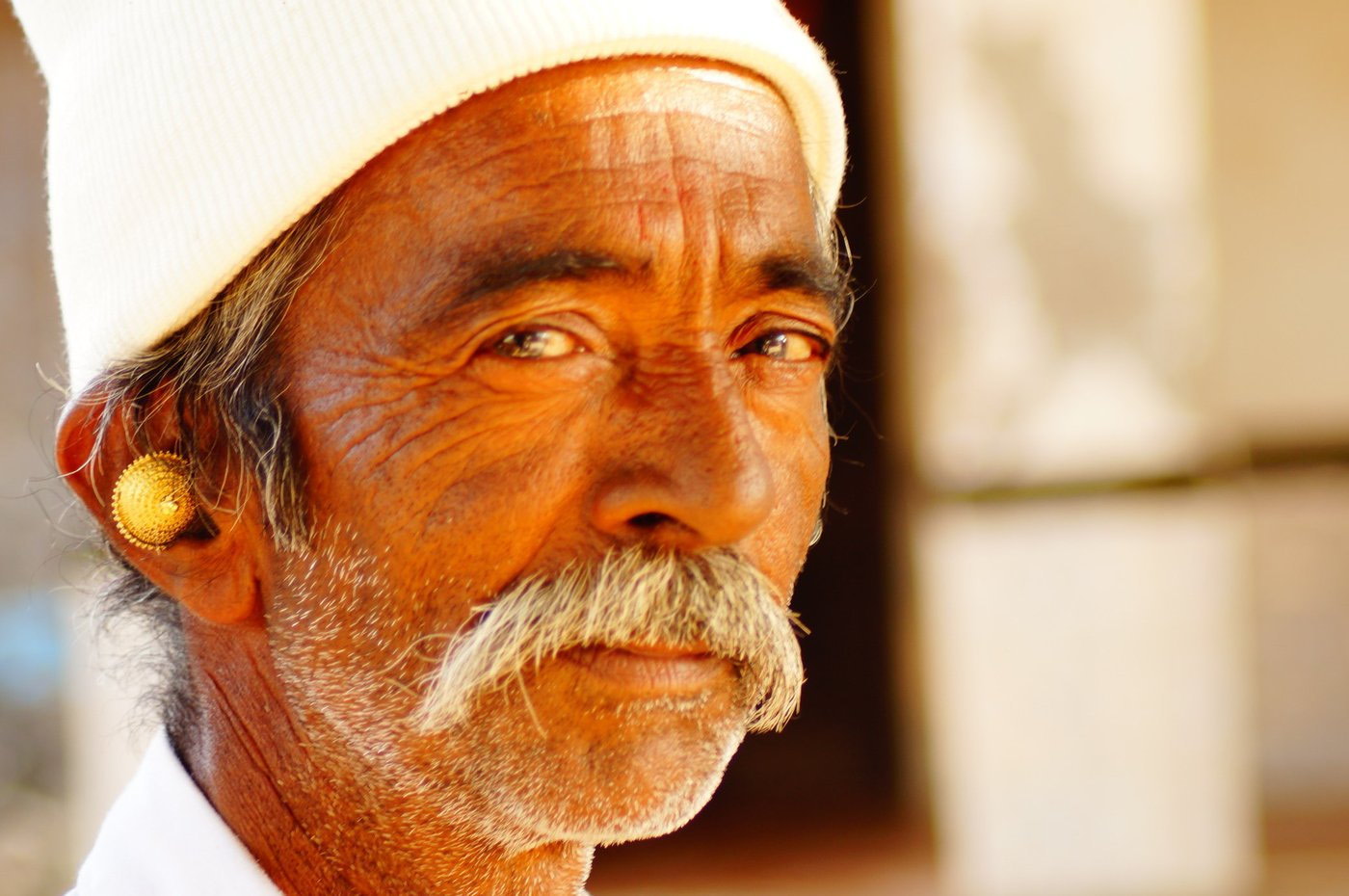 PHOTO • Gurpreet Singh
"I have been wearing this shinshoria since I was five-years-old, but the younger generation feels awkward to wear it," says Pobabhai, flaunting his six-gram traditional ear ornament. Pobabhai belongs to the Rabari community, and lives in Chingariya village of Porbandar district in Gujarat. The shinshoria is traditionally worn by the Ahir, Maher, Rabari and Koli communities of Gujarat.
Made of gold, it weighs 6 to 13 grams each. The ornament is capped from behind with a fulladi , which keeps it safe and hanging on the ear. But traditional ornaments and garments will be soon extinct, says Popabhai. 'The young want more comfort. But how can anybody prefer jeans? I feel like I can fly in my pyjamas!"