An Amar Jawan monument stands at the entrance to Sainik Takli, in the compound of the community hall. It lists the names of 18 armed forces personnel from the village who lost their lives at war.

Sainik Takli, 50 kilometres from Kolhapur town in Shirol taluka, Maharashtra, has a long military history – over a few generations, almost every family in this village of around 5,500 people has sent a soldier to serve in the Indian armed forces.

The Sainik Samaj Kalyan Mandal, an association for the welfare of soldiers, constructed the monument in 2007. The Mandal's president and Sainik Takli resident, Lieutenant Babasaheb Sitaram Patil, who retired in 2003 from the Indian Navy after 36 years of service, says, "There are almost 1,200 families in the village. Earlier at least one member of each family joined the armed forces. But these days there is a scarcity of jobs [in the armed forces]. Though people from the village are still trying, there is tough competition now, and the numbers joining the army has reduced."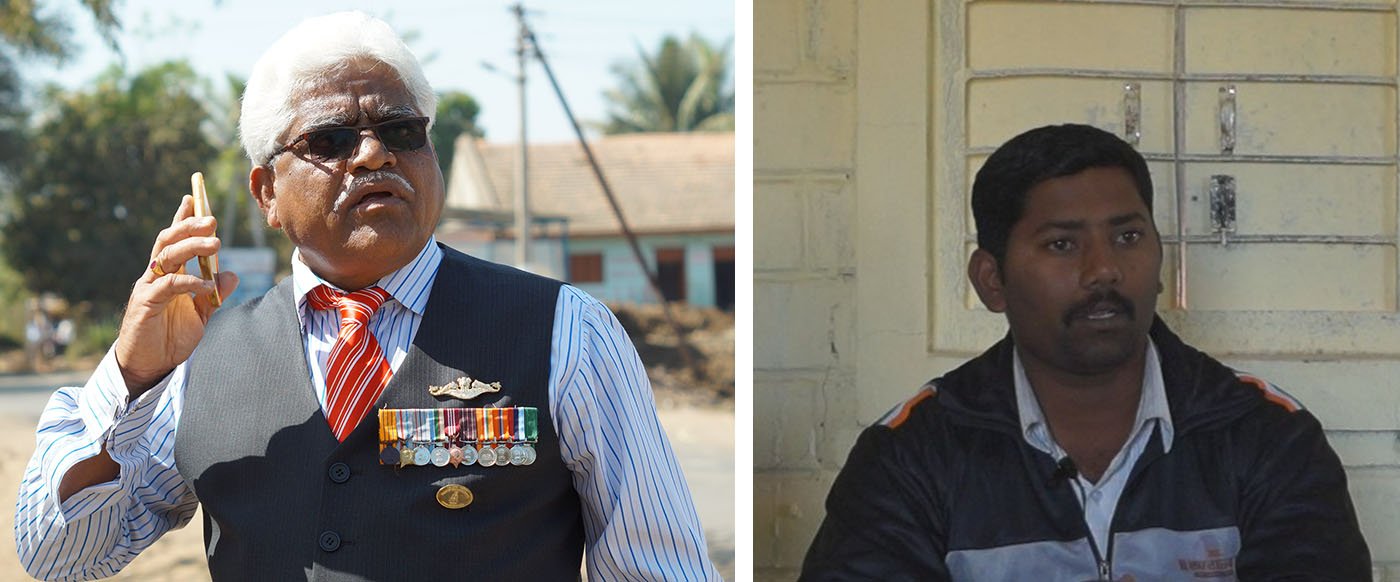 PHOTO • Sanket Jain
Sainik Takli's military connection began during World War I, when the British army was short of soldiers and many from this village enlisted. In 1968, when General Paramasiva Prabhakar Kumaramangalam, then Chief of Army Staff, visited Takli and learnt of its unique military contribution, he is said to have added the prefix 'Sainik' (soldier) to the village. Since then, it has informally been known as Sainik Takli.
But the jawans and their families in the village have not got the respect and dues they deserve, says Patil. The association for the welfare of soldiers that he heads was set up in 1978 by Captain Bapusaheb Jadhav; around 650 ex-servicemen and 250 serving personnel [all from this village] are members. "We look after their dues [such as pensions] and government entitlements. Many are not educated, so we do all the paperwork for them," Patil says.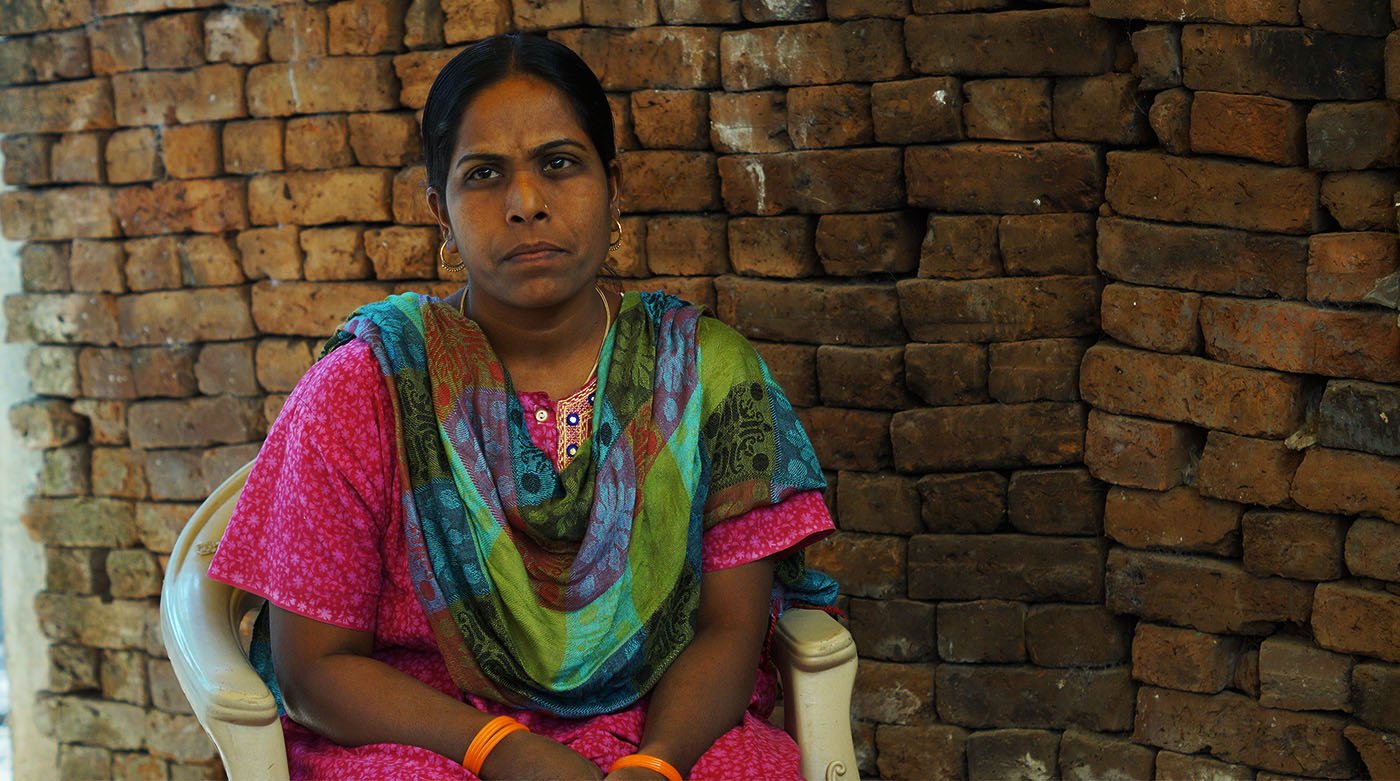 PHOTO • Sanket Jain
Among those in the village who complain about not receiving their entitlements is Lalita Kamble, 39, who lost her father Lingappa Chavre in 1987 in a skirmish at Siachen. "I was in Class 4 at the time and my sister in Class 3. My brother was in kindergarten and my mother was four months pregnant," she says. "We got a pension of only Rs. 700, and Rs. 20,000 [one time] after my father's sacrifice. My mother [who has since passed away] used to manage the entire family on that Rs. 700."

Lalita's brother Jeevan was enrolled in the military training academy in Belgaum, but he did not get into the army and now works as a driver. Lalita lost her husband some years ago. "I don't get the pension [of my father] and the reason cited is that I am married and have a son as well. My brother does not get the pension either. When we asked about it at the Aundh Military Camp in Pune, they told us they would take our request to higher authorities. Nothing has happened after that. My dream now is to have my [19-year-old] son join the army…"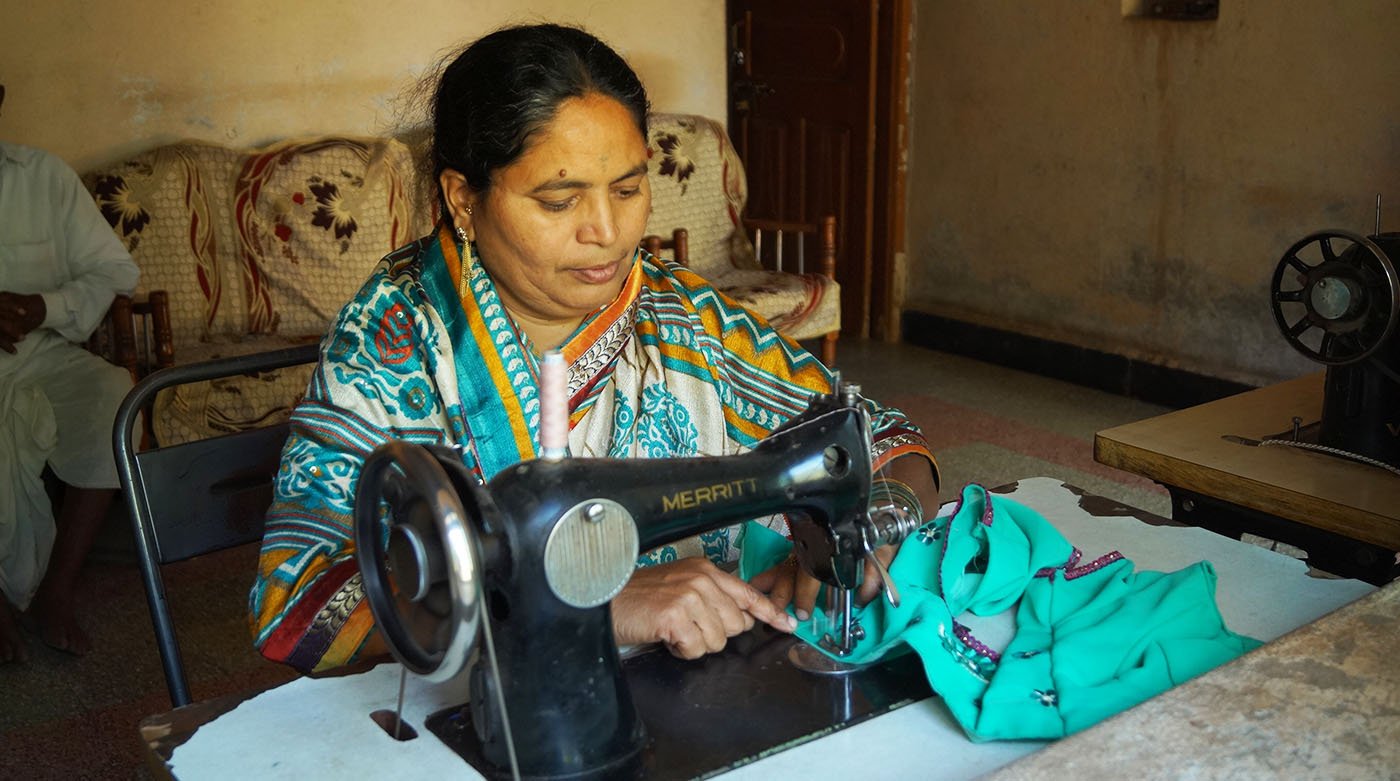 PHOTO • Sanket Jain
Sulatai Patil is waiting for her family's dues too. She lost her husband in Jaffna, Sri Lanka, in 1987, within six months of marriage. "I haven't received any compensation, even after asking several times," she says. "I went to the tahsildar 's office many times, but they didn't even note down my complaint. I started tailoring to earn an income and run our house, but it is difficult to survive on this. The government should have given us some compensation or land."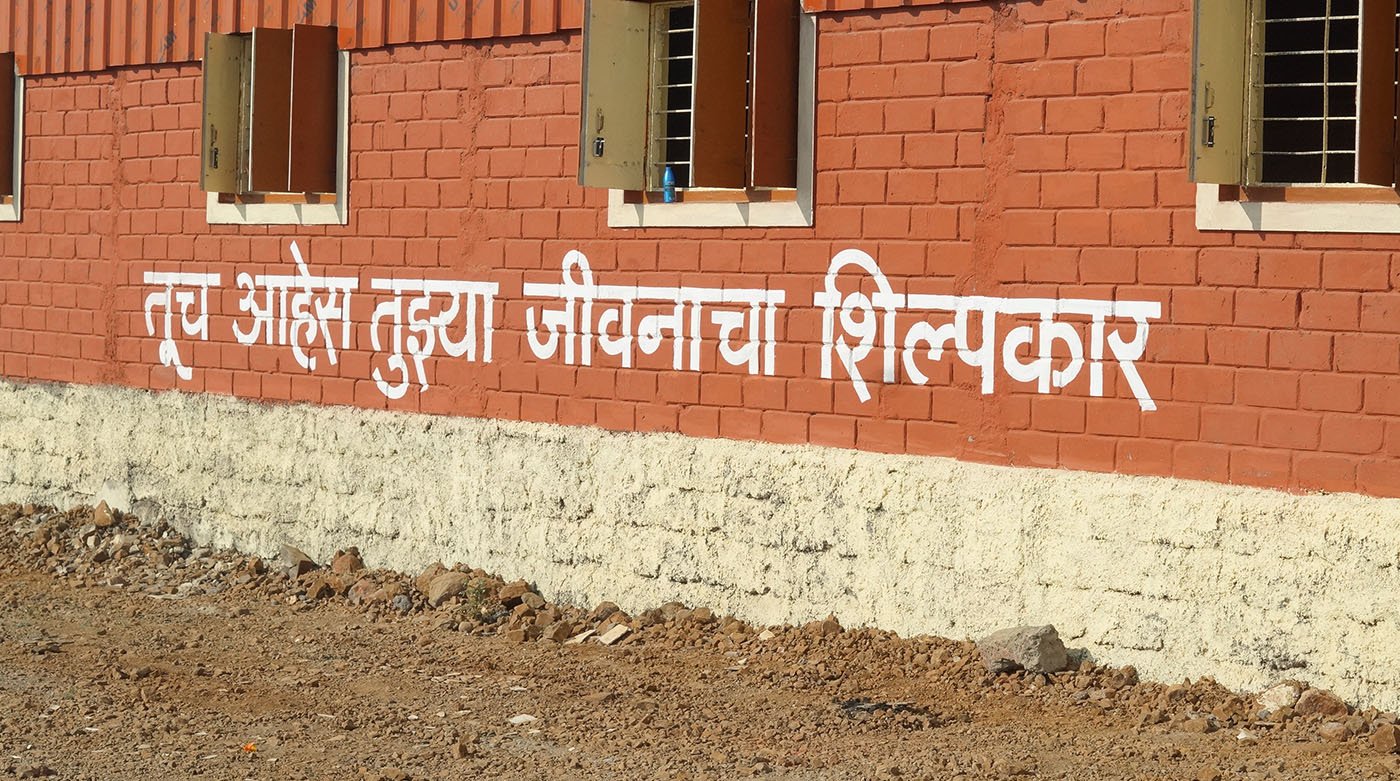 PHOTO • Sanket Jain
In December  2016, the Swarajya Career Academy, which trains candidates for the armed forces, was set up in the village by the Shahid Raosaheb Charitable Foundation. It was named after Raosaheb Patil, who lost his life in the India-Pakistan war of 1971. Vinod Patil, who set up the academy with funds from his agricultural business, says, "Most of the candidates are not aware of the preparation required to crack the entrance exams. I did not want to join the army, so I started this academy to do something different. This way I help many students reach the armed forces." Around 25 students from Sainik Takli and nearby villages are presently enrolled at the academy. Captain Vasant Patil (now retired), Vinod's uncle, looks after the training of the students.

A younger lot of students is at the local Chhatrapati Shivaji School nearby – many of them say they too want to join the Indian armed forces, even if their parents were not soldiers. Some of them may indeed become the jawans of tomorrow – and Sainik Takli will rightfully retain its name.

A different version of this article was published on the author's blog on January 30, 2017.