For a moment, both sides of the road leading to Kolakkanatham town off the Chennai-Trichy highway (NH 45) look like jasmine gardens. But less of green leaves and more of big white 'flowers' make one look at them closely. These are ripe cotton bolls ready for harvest, and men and women, young and old, are working swiftly – it's the final lap of the harvest season.
Dhivya finishes her shift in the cotton field and arrives at the bus stand in her two-wheeler. Rolling up her dupatta over the left wrist, the chirpy young woman smiles at us. "Shall we go to our village? Sirukanpur is where I live." Dhivya leads us on her bike and as we follow her, we get to see more and more long stretches of cotton fields.

As she parks her vehicle, another young woman, Ambikapathi, all of just three-and-a-half feet tall, greets us. "We became friends at one of the swimming events," Dhivya tells us. She swiftly brings out a few trophies she won in swimming and athletics championships.
Dhivya lost a part of her left hand while fetching water from an open well when she was eight years old. "My parents went for puthur kattu [a traditional bone setting practice]. It did not help since some parts of the bone were broken into pieces," she recalls. The septic wounds later led to loss of a few inches in her forearm's length, she says as she unwinds her dupatta off the wrist.
Getting back to playing, Dhivya as a child ignored her loss and moved on. The family cultivates cotton on the inherited land and she works in the field as the other family members do. "We stagger sowing of seeds in our land so that we get to work in others' lands and earn some money. I pluck cotton bolls of about 70 kilos a day, just like a normal person does and sometimes more too" says Dhivya with a sheepish smile shuffling through the two-dozen certificates on hand.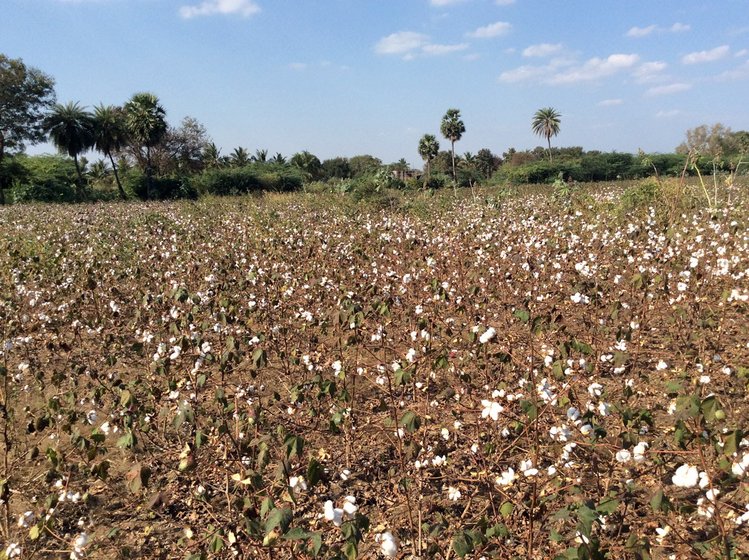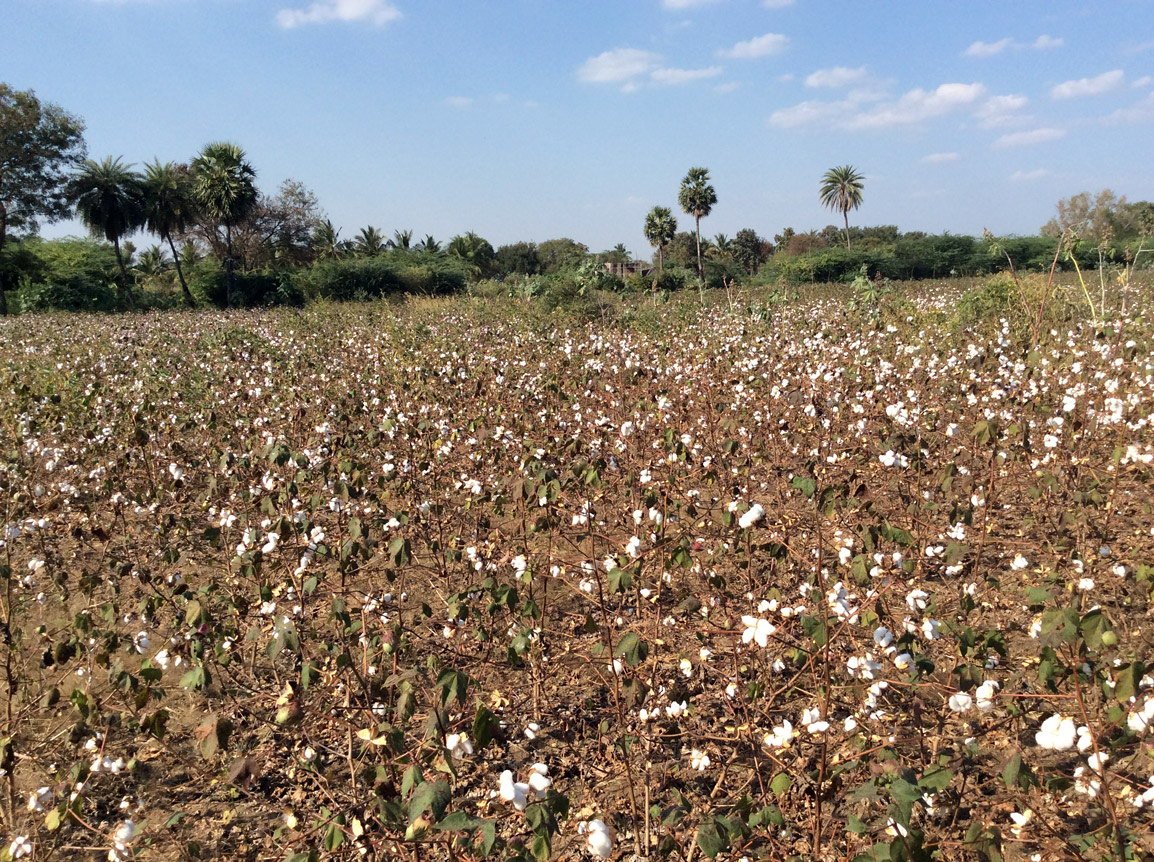 PHOTO • Revathi R.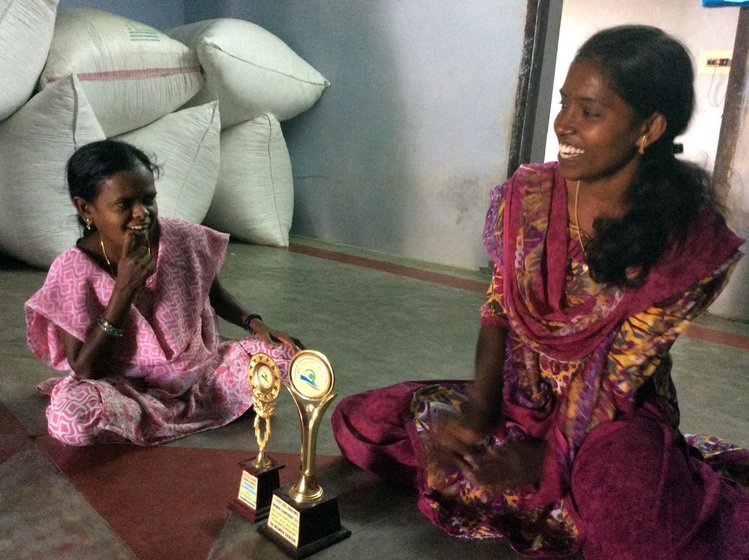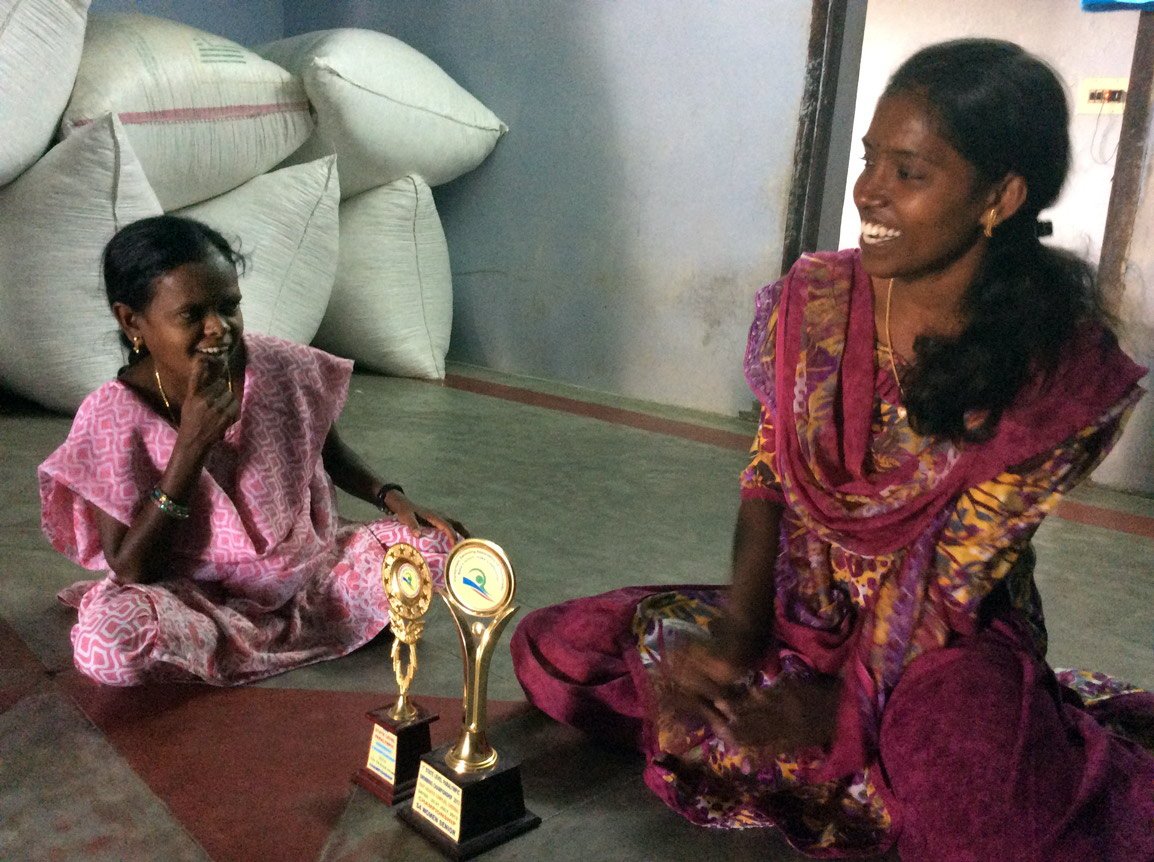 PHOTO • Revathi R.
"These are the medals I won in the state and national level competitions in swimming and athletics. I have been selected for an international Paralympic event in Delhi in the athletics category, to be held later this month. My friend Ambika is selected for a swimming event." Dhivya looks at Ambikapathi, signalling her to speak.
Ambikapathi is shy and talks less. But when she speaks about her interest in sports, words flow eloquently. "Now it feels great that I also do something to be proud of. I was just taking cattle for grazing and worked in cotton fields and never stepped out of the village," says this 28-year-old woman affected by pituitary dwarfism. She is not aware of the reason why she is the only short person in the family. While her brothers work in government departments, Ambika has never gone to school.
"Almost everyone in villages swims in the tanks in their backyard," she says. "When the officers from the collectorate in Perambalur came to Mangalamedu village looking for differently-abled persons to participate in a competition I made use of the opportunity with the skill in swimming I had. But I wanted to pull out and get back home when I saw the swim suit for the first time and was asked to wear it," blushes Ambika.
She had initially enrolled for a tailoring course run by an NGO in Perambalur. "It hurt badly when people mocked at me saying I was not even as tall as the sewing machine. But, now I stitch my own dress and for others too."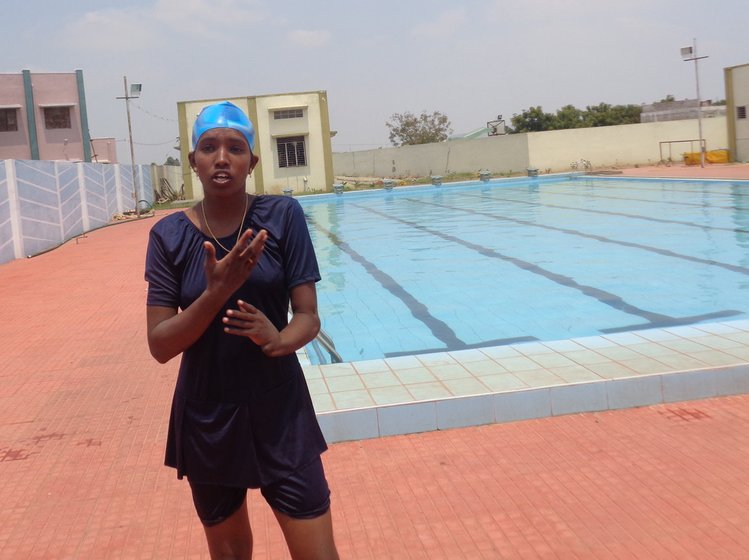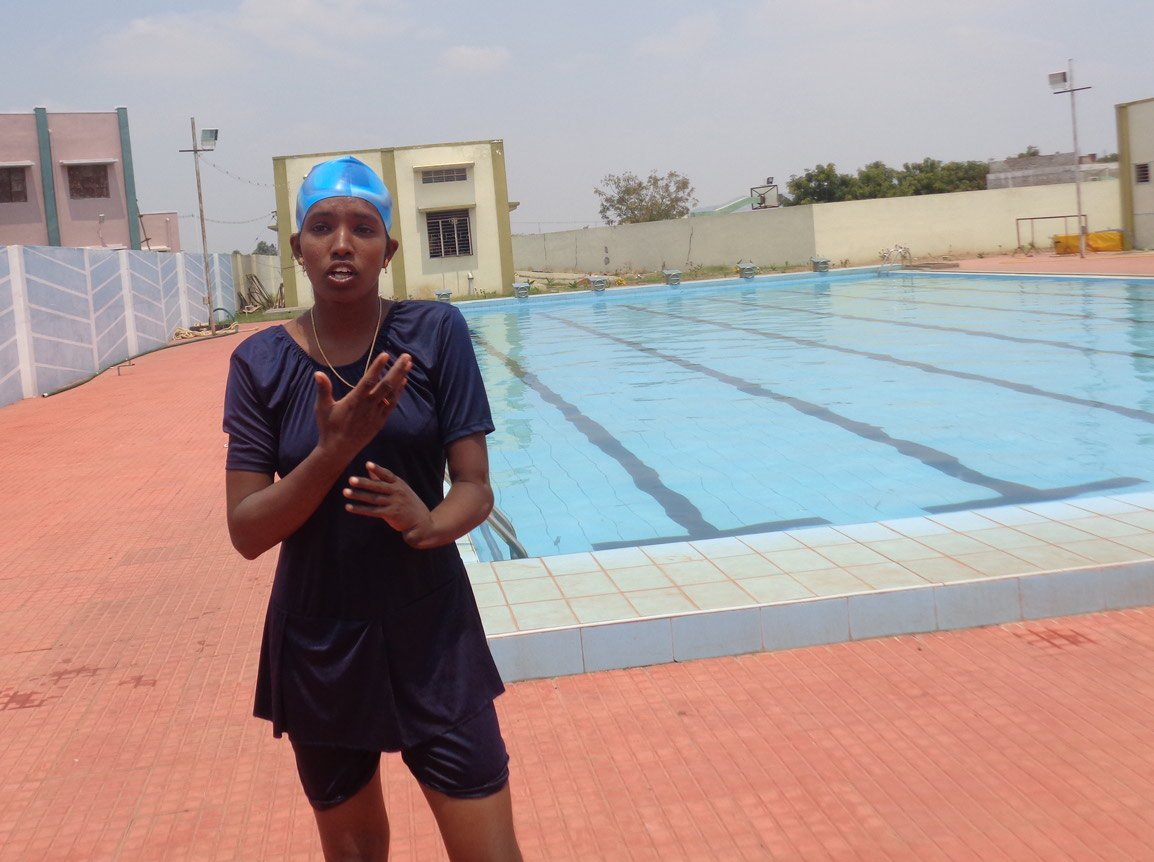 PHOTO • Revathi R.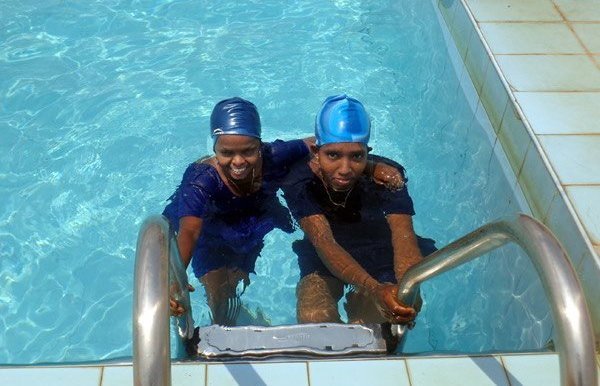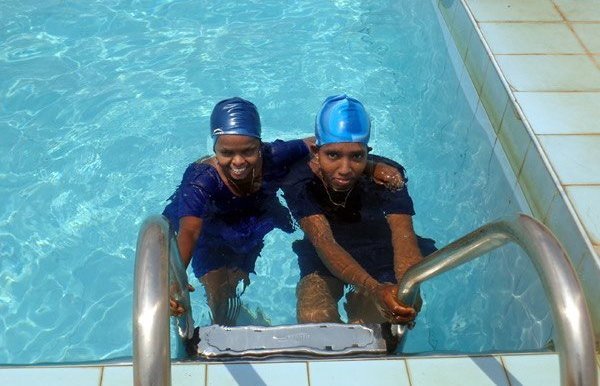 Ambika now has a huge fan-following in her village. Her friends, many of them boys, welcome her with large cut-outs every time she returns to the village winning medals.
Both the women, representing Perambalur district and Tamil Nadu state, were identified for their skills through Pudhu Vaazhvu, a project implemented by the government of Tamil Nadu with assistance from the World Bank.
Dhivya, encouraged by the team leader of the project of her area, has just completed her 10th standard. She hopes to get a job with this qualification and her achievements in sports. For Ambikapathi, it is a start from scratch. She plans to study through ' Karkum Bharatham ,' as the 'Saakshar Bharat' scheme is called in Tamil Nadu.
"No big deal, I can do it," Ambika says. "We now know why we are called 'differently-abled'. We do things in our own way and at our own pace," endorses Dhivya.
Both women look forward to travel abroad representing India, if they win the international qualifying event to be held in Delhi in May this year.
"We are happy that the events have come up between the seasons of cotton harvest and sowing seeds for the next year. We can't afford to take off from work," says Dhivya. For them, life in their villages revolves around farming, cultivation and harvest.