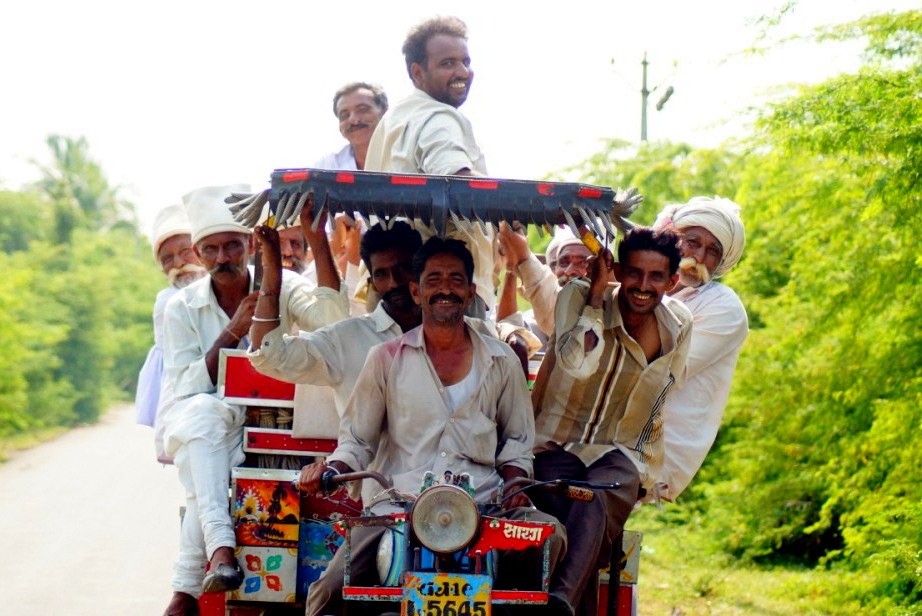 Bumpy cacophony ride and yet we smile (Village Zariwada, Mangrol Block, Junagadh District, Gujarat)

It's called Chakkadda. It's found in rural Saurashtra or Kutchh region of Gujarat. And it's fun. This unique common man ride is vital in the socio-economic life of the rural populace in the Western India.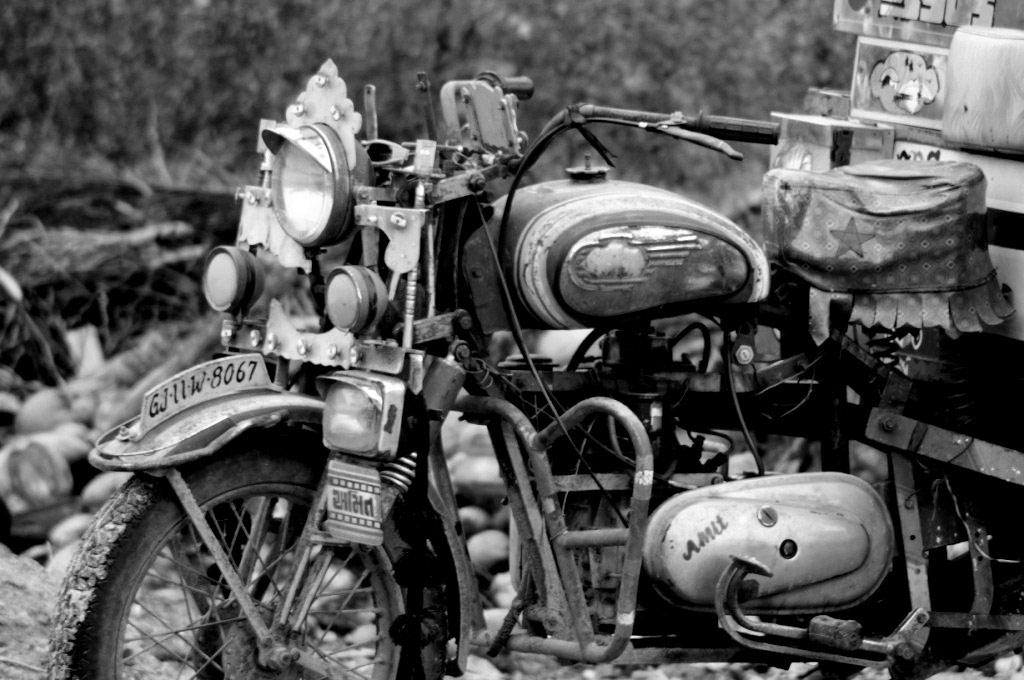 Built locally with the engine of a diesel bullet, it resembles a bullet motorcycle from front. And at the back, mounted on two wheels, is a cart.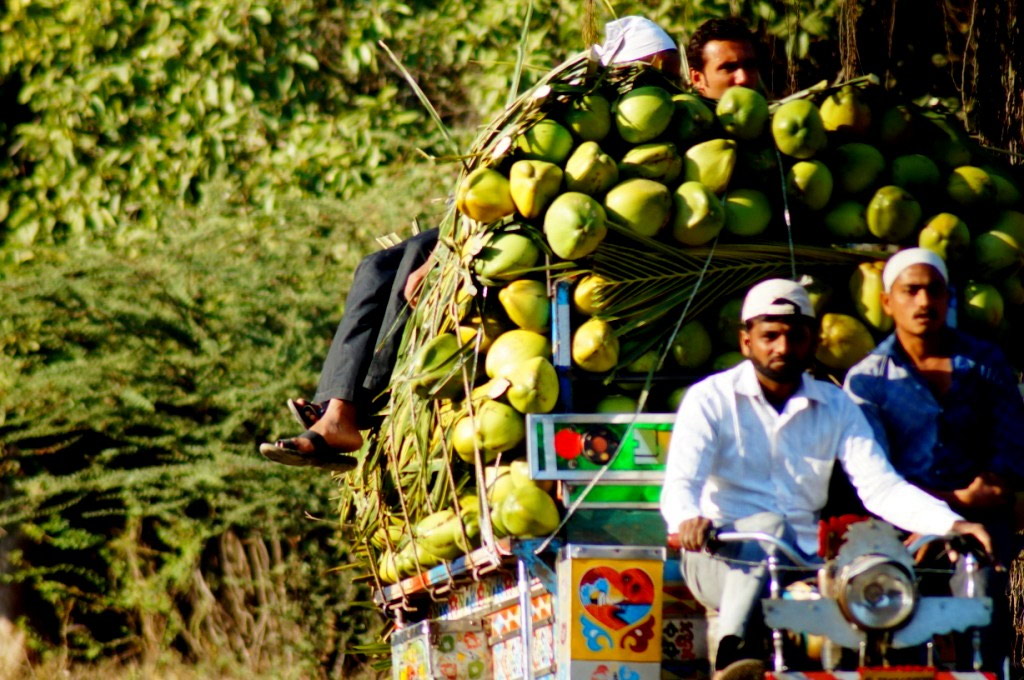 This local "Jugaad", despite its peculiar shape and size, does many things, and is central to the life of a rural Indian: it transports commuters, facilitates marketing and procurement of farm and non-farm produce, and of course, drops and fetches school children.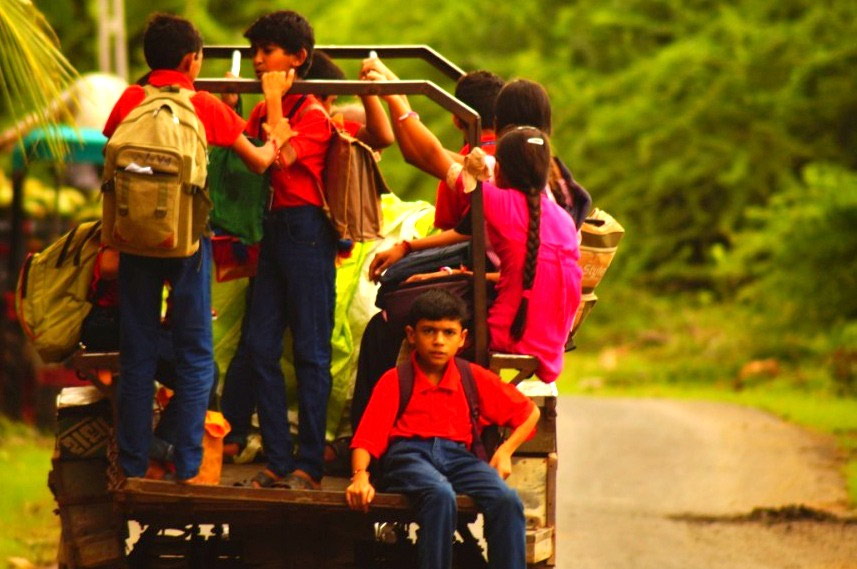 Want to transport something? The chakkadda is ready with a kick start or rope start, and it comes with its own distinctive, cacophonic sound.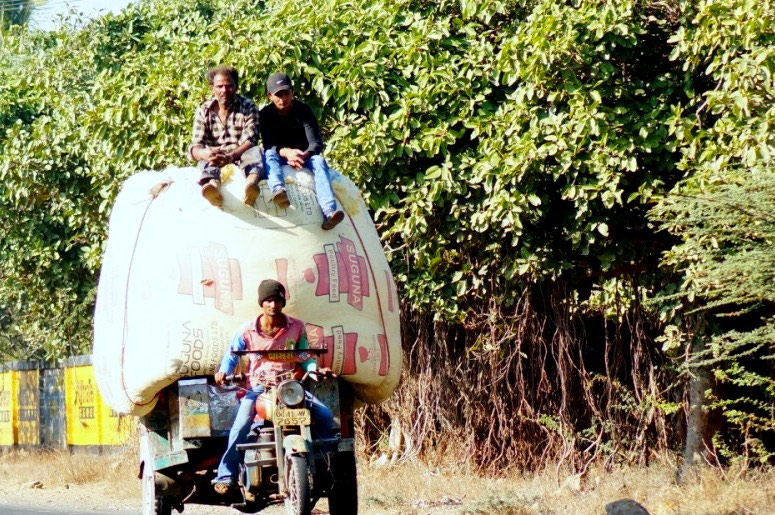 In the 1980's, rural transportation in Saurashtra relied on traditional cattle carts. Life picked up pace when Jagjivanbhai Chandra innovatingly recast golf carts scrapped by the Maharaja of Jamnagar. And the "Jugaad" (which later became "Chhakkada") played a significant part in the lives and livelihoods of rural Saurashtra.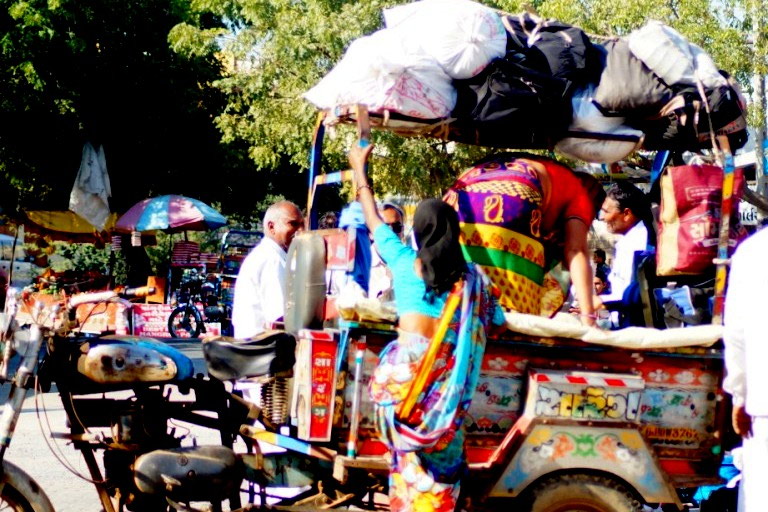 The chakkadda is perfect for people who cannot afford the luxury of costly goods vehicles, especially when their produce is small in size and quantity. Many chakkaddas carry big loads of coconut, hay/straw, fertilizers, groundnut, vegetables and commuters. And they'll make you wonder what is the maximum load a chakkadda can carry!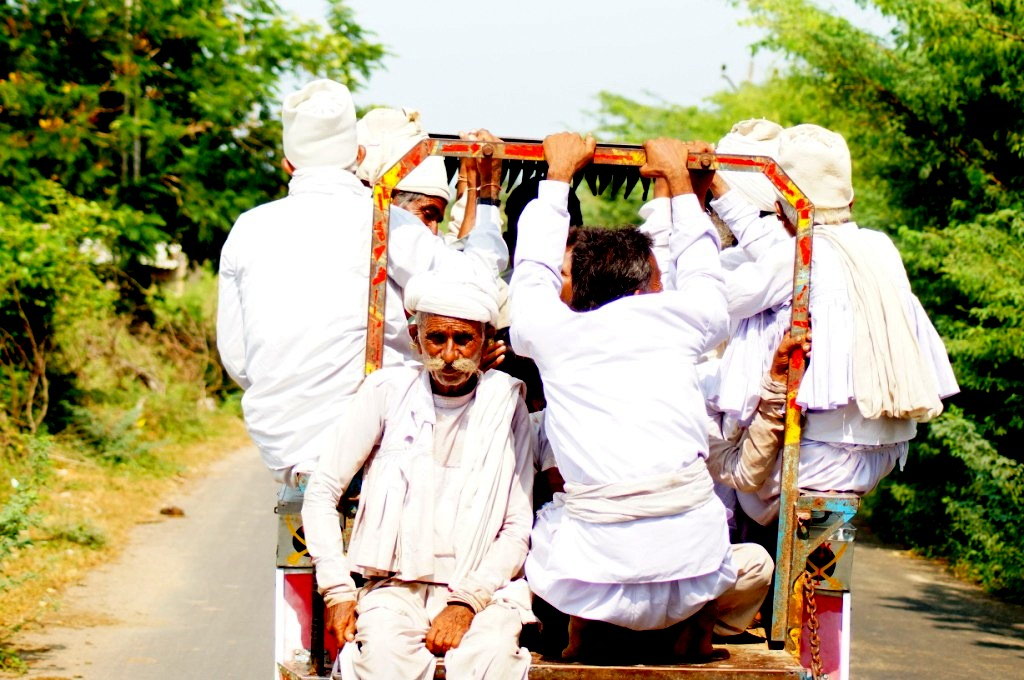 A typical chakkadda ride costs Rs. 5 to Rs. 20, making it very commuter- friendly. So, the next time you're in Saurashtra, do look for the chakkadda. It's very much in vogue, and a part of the local commuting culture. Besides, you musn't miss out on that terrific and long lasting hangover from the chakkadda's cacophonic 'silencer'...