Founder Editor: P Sainath
Managing Editor: Namita Waikar
Tech Editor: Siddharth Adelkar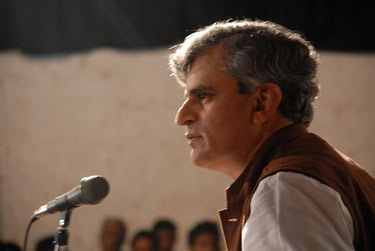 PARI, the online archive, is an initiative of P. Sainath, rural reporter, (and former Rural Affairs Editor of The Hindu), writer and journalism teacher. You can find his recent writings on psainath.org
P. Sainath, is the 2007 winner of the Ramon Magsaysay Prize, Asia's most prestigious prize. He has just won the newest global award in journalism: The World Media Summit Global Award for Excellence 2014, in Public Welfare reporting. He was also the first reporter in the world to win Amnesty International's Global Human Rights Journalism Prize in its inaugural year in 2000. He has also taught at journalism schools in India and abroad, teaching and mentoring students as well as training media professionals.
His book Everybody Loves a Good Drought (Penguin India, 1996), now in its 43rd print was declared a Penguin Classic in January 2013.  The book is being used in over a hundred universities in India and abroad.
P. Sainath's still photo archive of black and white images is being digitized. 'Visible Work, Invisible Women', is now on PARI, as a fully curated, online still-photo exhibition. The video tour takes viewers around the entire physical exhibition, with original photographs and texts reproduced below as an article.