It's a massive grid – 152 main yards, 279 sub-yards and 1,389 purchase centres across Punjab (in 2019-20). Together, it forms a safety net for Jaswinder Singh. A farmer feels secure in this mandi system, says 42-year-old Jaswinder of Longowal town in Sangrur district, whose family cultivates 17 acres. "I can take my harvest to the mandi without any hesitation or fear knowing that I will get the money for it. I know the process and am certain I will get my due."
Main (or principal) yards are huge mandis (like the one in Sunam in the photos here). These yards have various facilities and areas allotted to farmers to bring and pile their harvest, usually in front of the shops of their ar h tiya s (commission agents) . Sub-yards are, broadly, additional nearby spaces if the area within a principal yard is inadequate for the produce that year. Purchase centres are smaller mandis , mostly in villages (like the Sheron mandi in the photos here). Together, these comprise Punjab's vast Agricultural Produce Marketing Committee (APMC) network.
"When my crop is sold, I get a J-form from the arhtiya and that works as a security until the payment comes," says Jaswinder. "But most importantly for me, since it is a government set-up, if anything untoward is to happen with my payment, I know I am protected under the law and that is a big security," he adds (referring to the Punjab Agricultural Produce Markets Act of 1961).
The APMC network ensures that crops are procured in a regulated process by private traders or government agencies like the Food Corporation of India or Markfed (Punjab State Cooperative Supply & Marketing Federation Limited), which mainly purchase wheat and paddy at a state-mandated minimum support price (MSP). Once the grain reaches any of the mandis in Punjab, FCI or Markfed officials test its quality, according to specific standards like the amount of moisture it contains. Then the grain is auctioned and sold. The process is routed through the arhtiyas , who are a critical link in this chain.
Accessibility and reliability are major benefits of such a system, says 32-year-old Amandeep Kaur from Dugal Kalan village in Patran
tehsil
of Patiala district. "The most important thing for me is that I can take my produce right to the village
mandi
[purchase centre]. It is  convenient and I know the rate I will get for my crop [as the MSP]. We have seen what is happening with sugarcane in the state. There is no centralised system for it, so farmers have to take their produce sometimes to one city then another wherever they get a better price. How can we wander about the state searching for a better price?"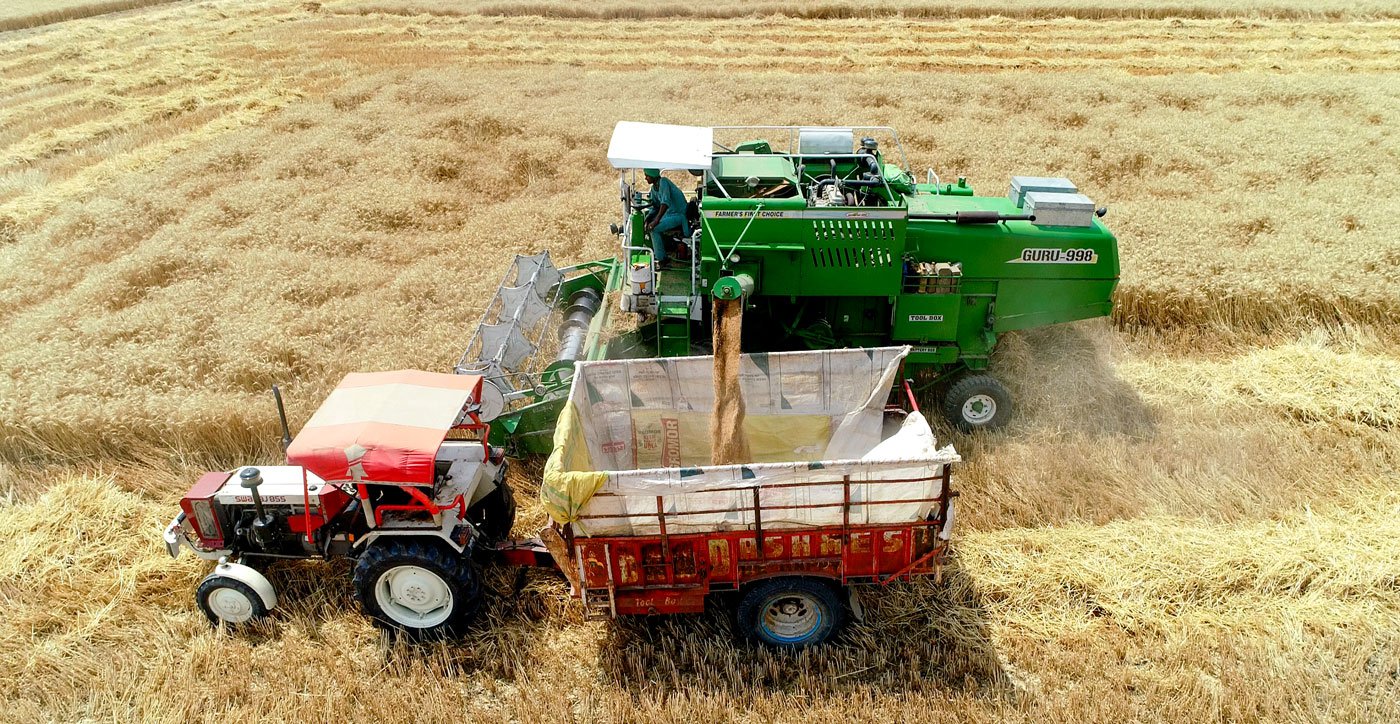 PHOTO • Novita Singh with drone operator Ladi Bawa
Amandeep's family cultivates 22 acres – six of their own and the remaining taken on lease. "We are very much dependent on the arhtiya too," she adds. "For example, if it rains and our wheat harvest gets wet, we can leave it with the arhtiya in the mandi for even 15 days until it dries out and still be sure that it will sell. That will definitely not be possible in a private mandi. "
"Once we sell our produce the payment comes after six months, but the arhtiya gives us money to sustain until the payments come," says 27-year-old Jagjeevan Singh from Mangwal village in Sangrur tehsil (and district), who grows wheat and paddy on three acres. "Moreover, in a mandi I am certain that at least my costs will be covered because of the MSP."
However, the Farmers' Produce Trade and Commerce (Promotion and Facilitation) Act , 2020, aims to do away with middlemen and allow the farmer to sell his/her produce directly to the buyer. This could weaken the matrix of APMC mandis – along with arhtiyas and other links in a reliable marketing chain built over decades in Punjab, starting with the Green Revolution period around the mid-1960s.
The farmers protesting at Delhi's borders are opposed to this law, which they fear will dismantle decades of this support groundwork. They are also protesting against the Farmers (Empowerment and Protection) Agreement on Price Assurance and Farm Services Act, 2020 , and the Essential Commodities (Amendment) Act, 2020 . And demanding that all three laws are repealed. These laws were first passed as ordinances on June 5 last year, then introduced as farm bills in Parliament on September 14 and hastened into Acts by the 20th of that month.
These protests began on November 26, 2020, and even earlier in Punjab – with stirs starting by mid-August that were in full force by September-October.
Punjab's Arhtiyas Association
supports the farmers' protests. Ravinder Cheema, its president, says that
mandis
provide an option to the farmer to sell their produce. "Along with the government agencies, there are [private] traders also present at
mandis
. So if farmers feel they are not getting a good price then there is an option." The new law will eliminate this bargaining power held by the farmer, and will also allow a trader to sell outside the
mandis
– which means no taxes (to be paid by the trader over the MSP). And so no trader will come to the
mandis
to procure, says Cheema, and that is how the APMC system will slowly become redundant.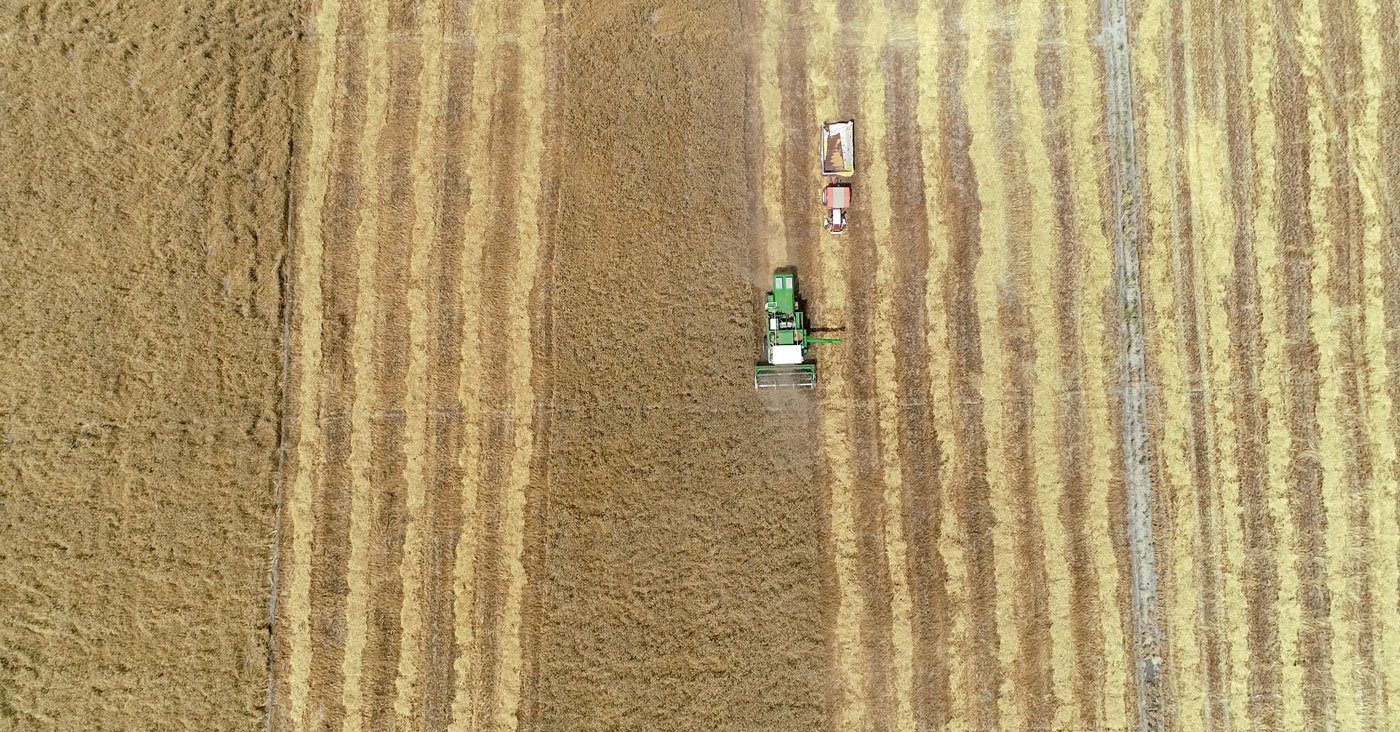 PHOTO • Novita Singh with drone operator Ladi Bawa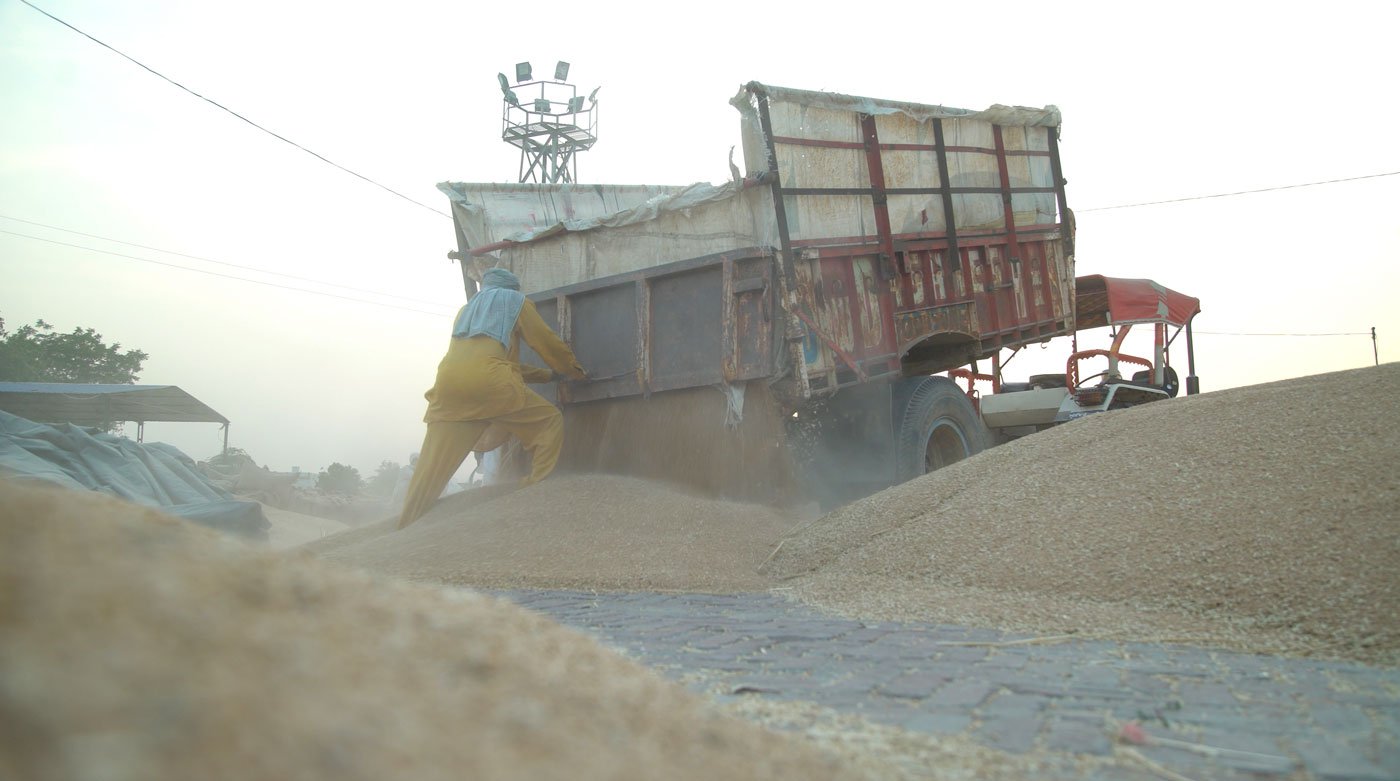 PHOTO • Aranya Raj Singh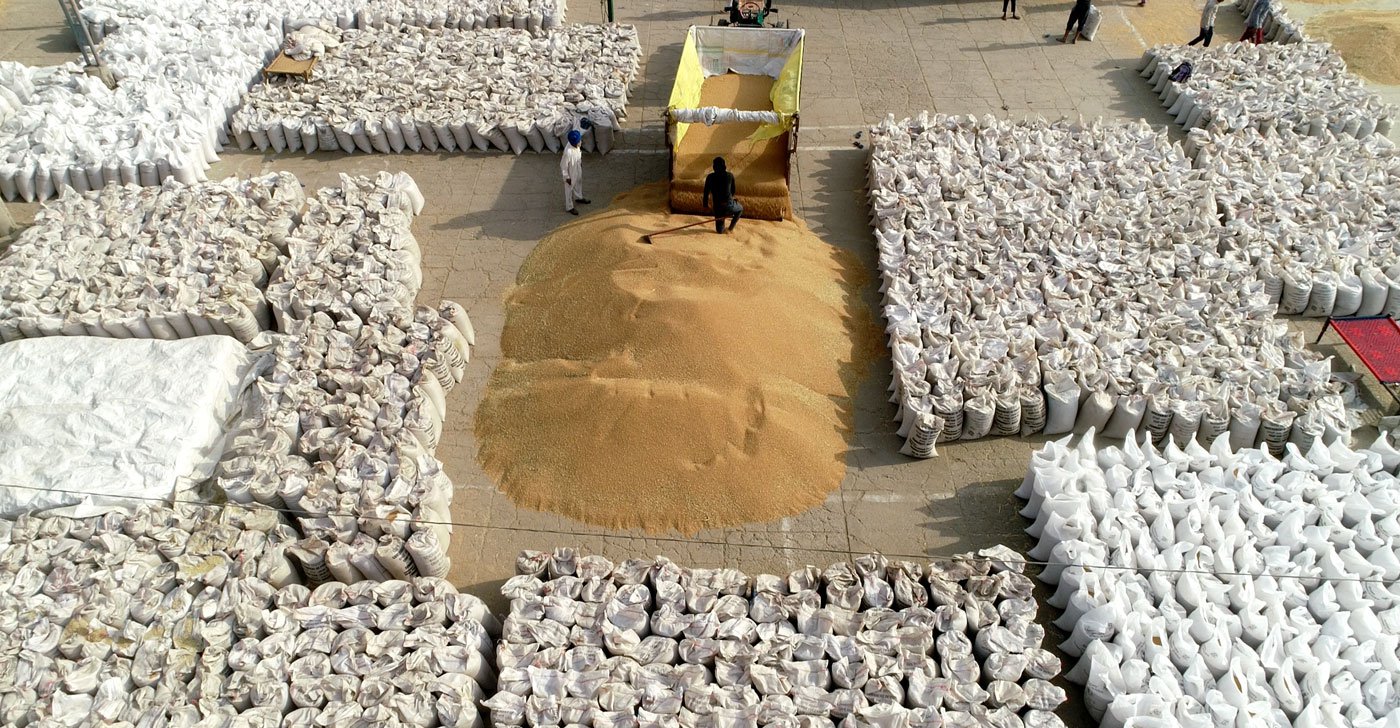 PHOTO • Novita Singh with drone operator Ladi Bawa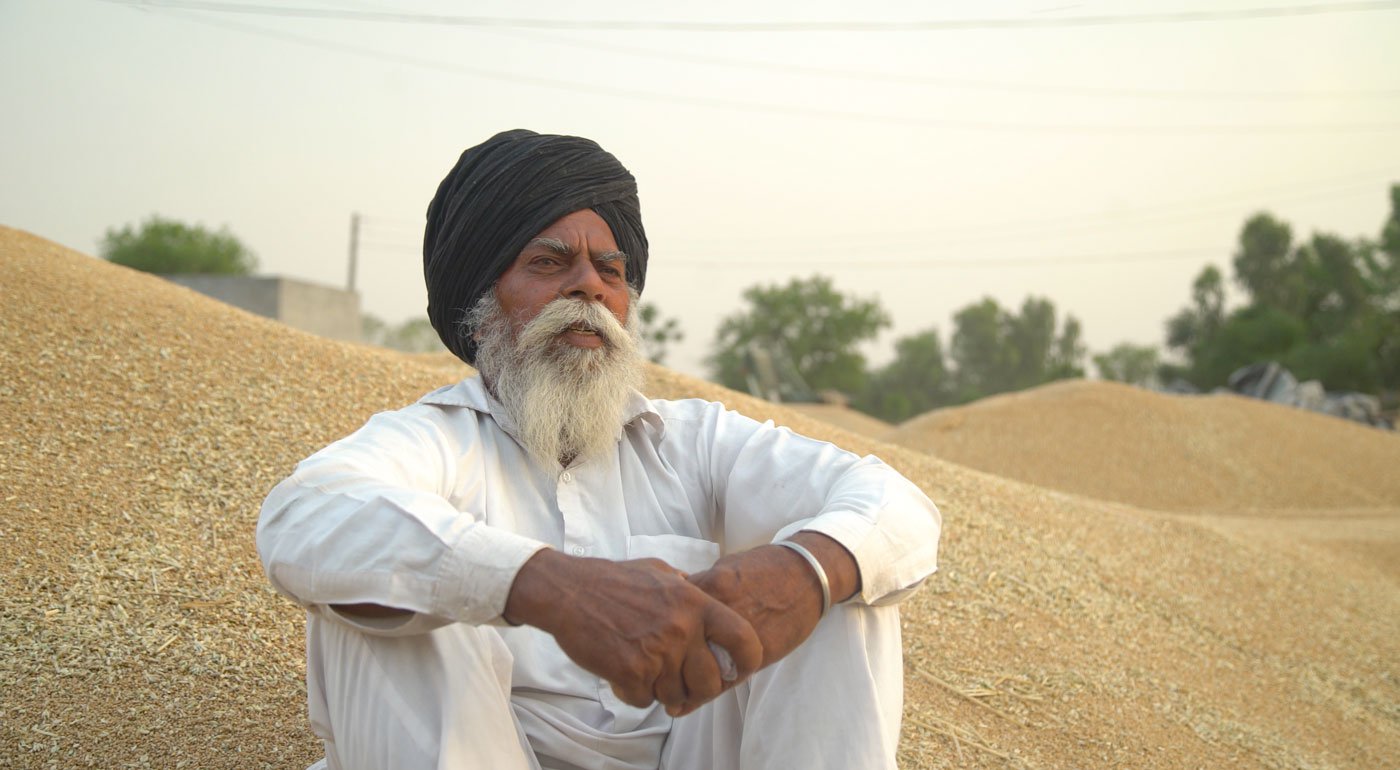 PHOTO • Aranya Raj Singh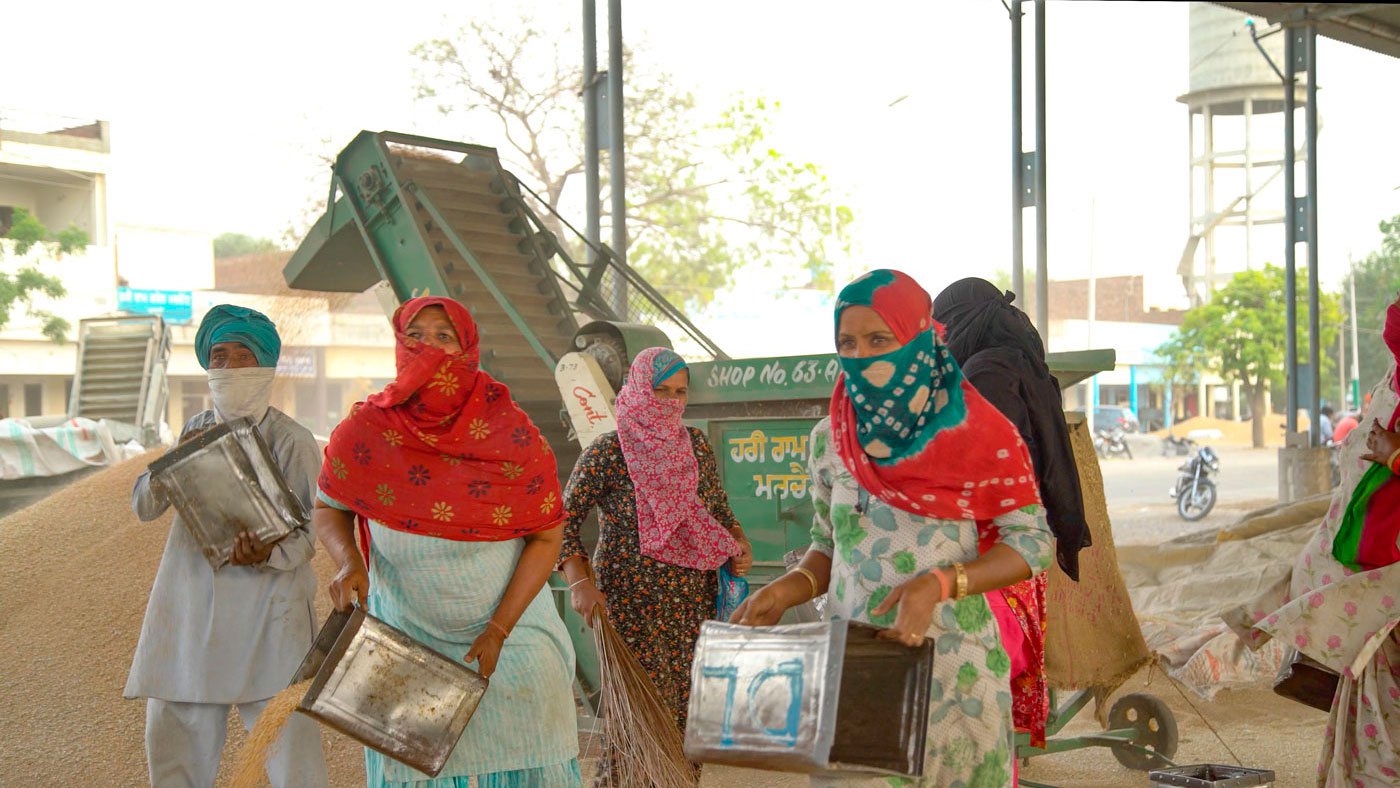 PHOTO • Aranya Raj Singh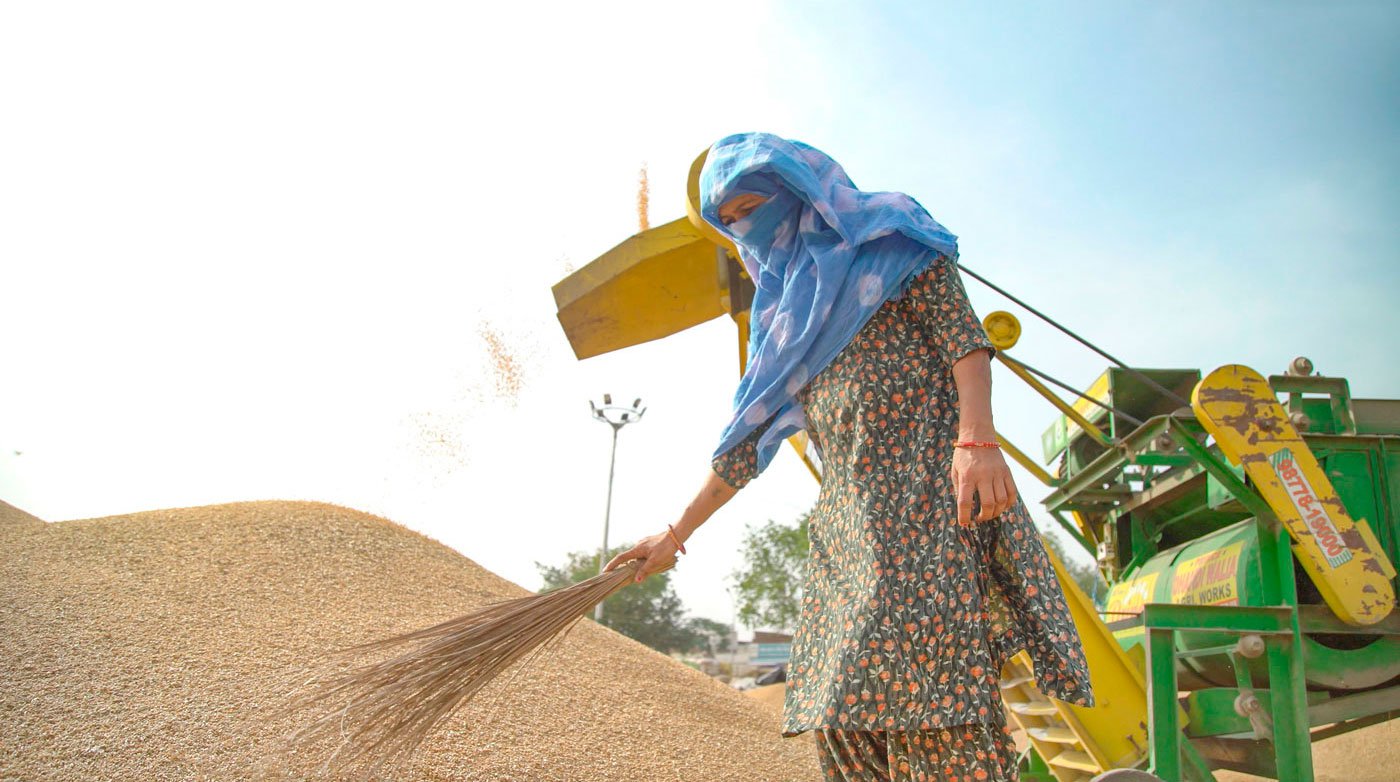 PHOTO • Aranya Raj Singh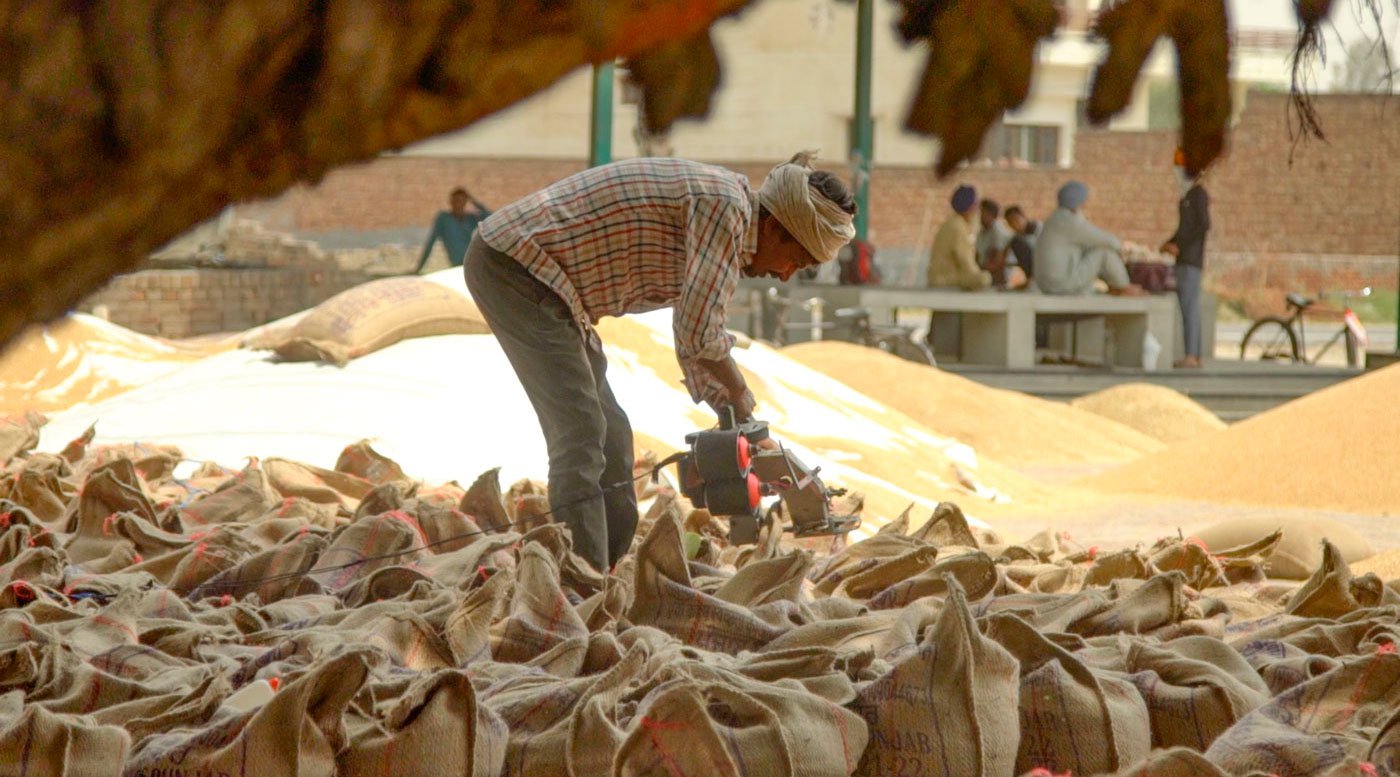 PHOTO • Novita Singh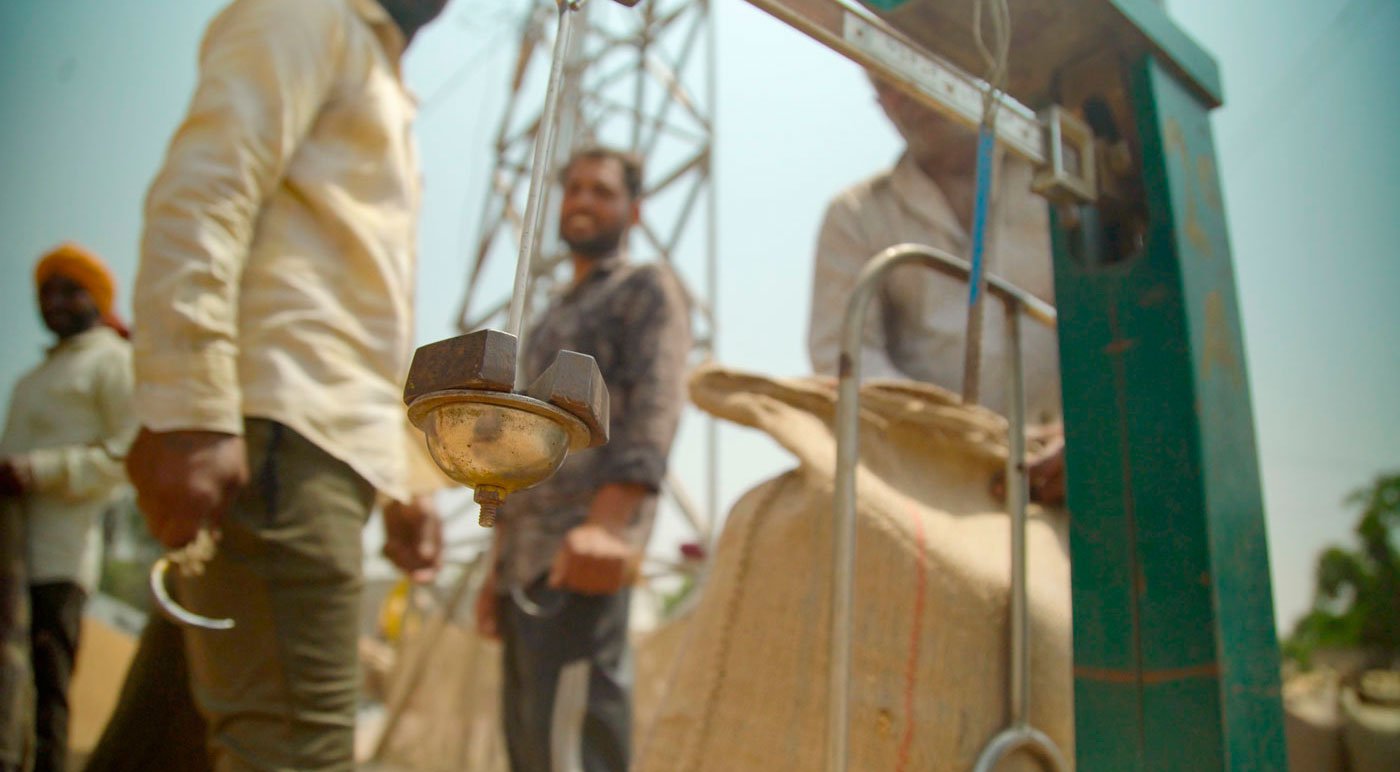 PHOTO • Aranya Raj Singh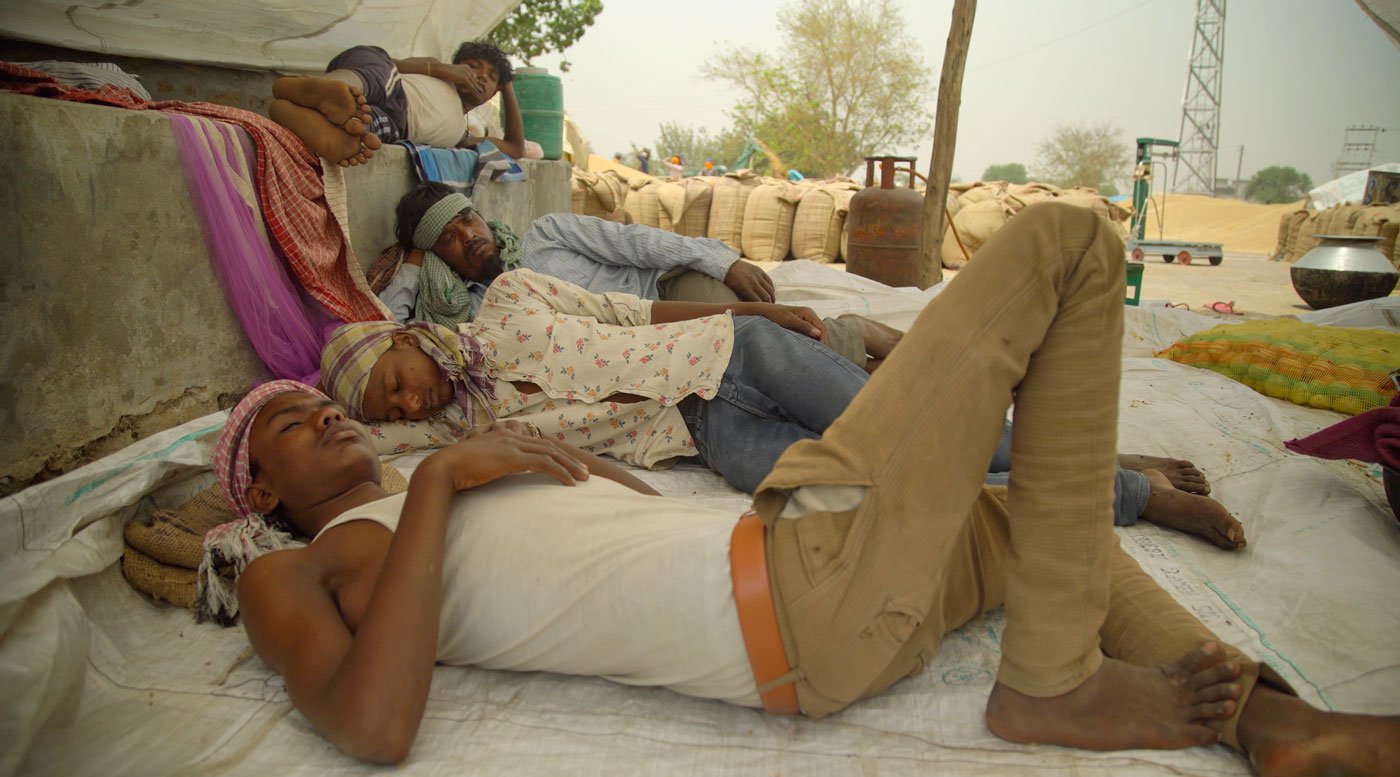 PHOTO • Aranya Raj Singh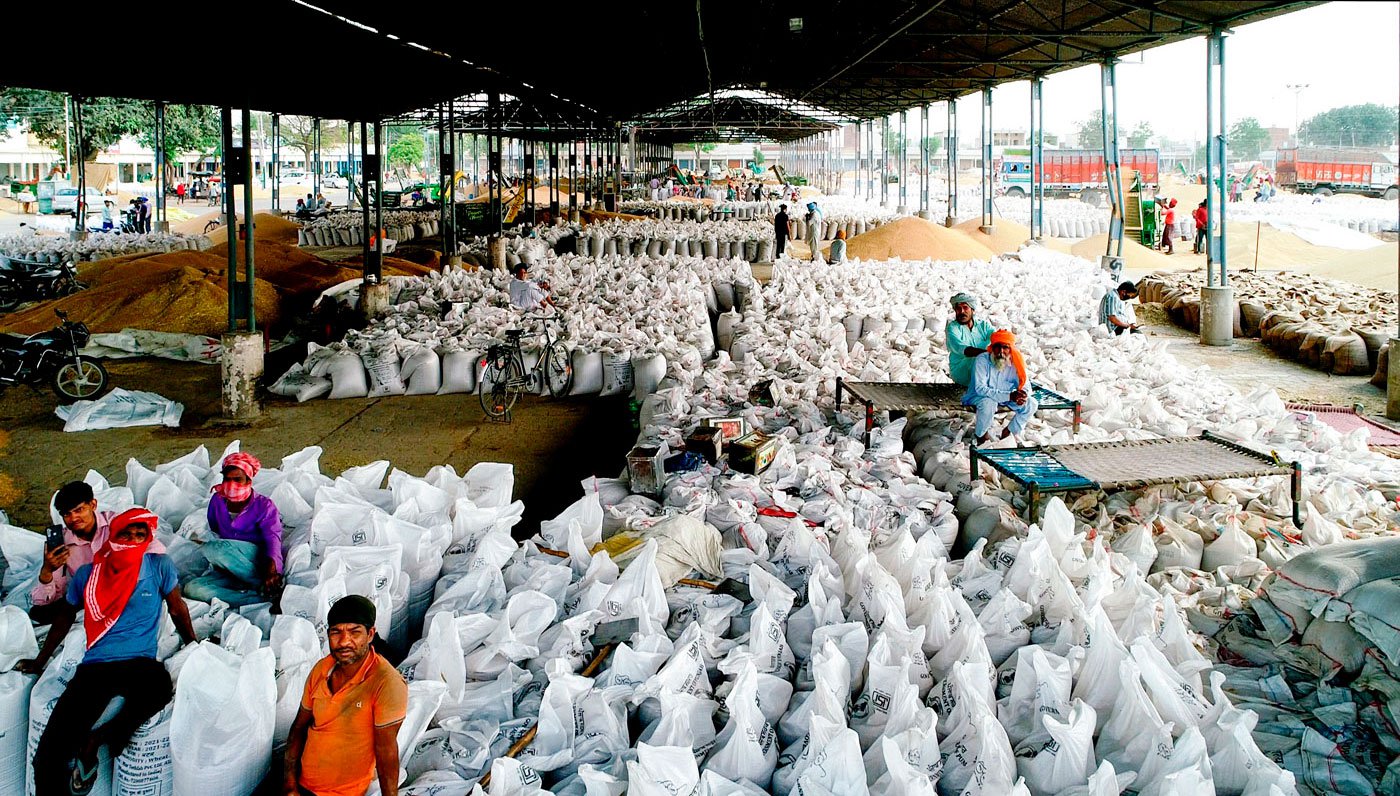 PHOTO • Novita Singh with drone operator Ladi Bawa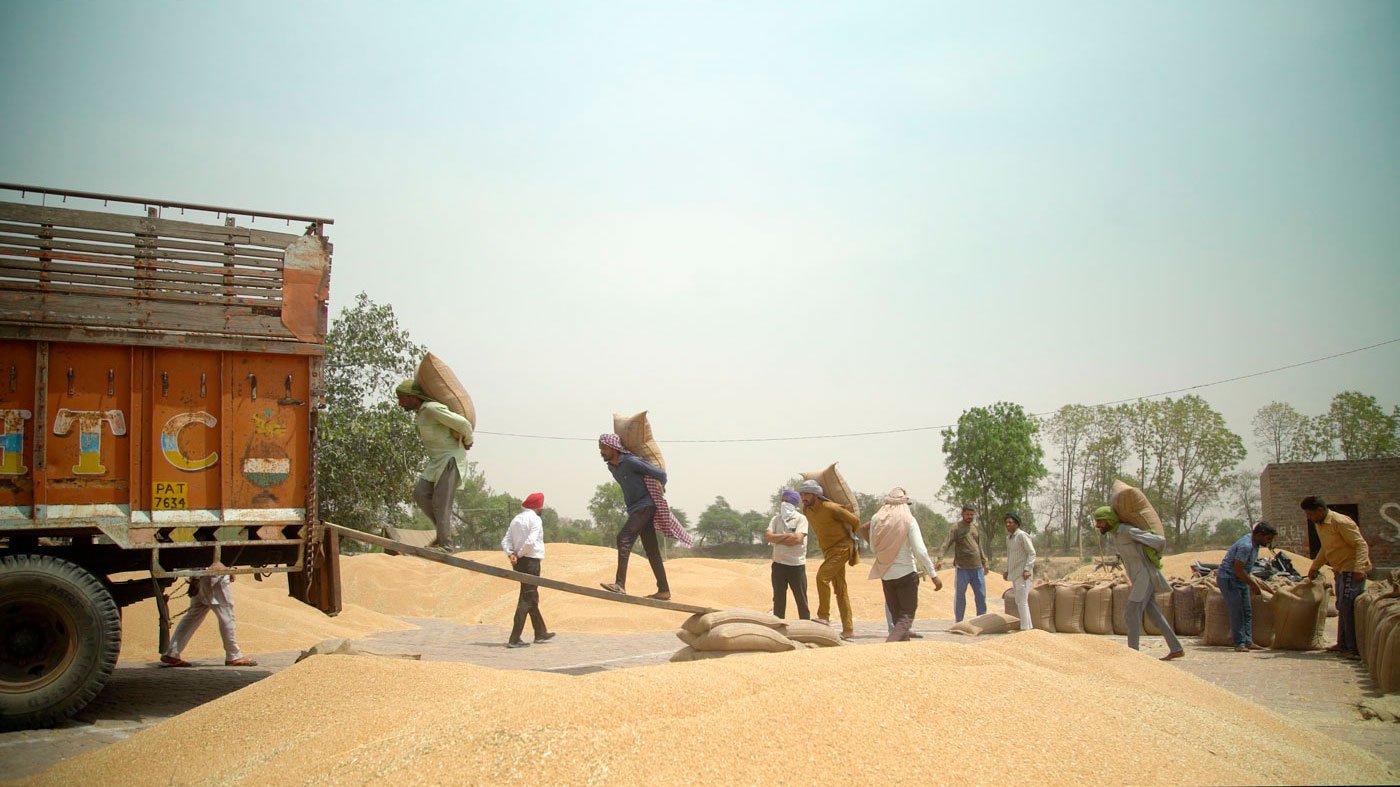 PHOTO • Aranya Raj Singh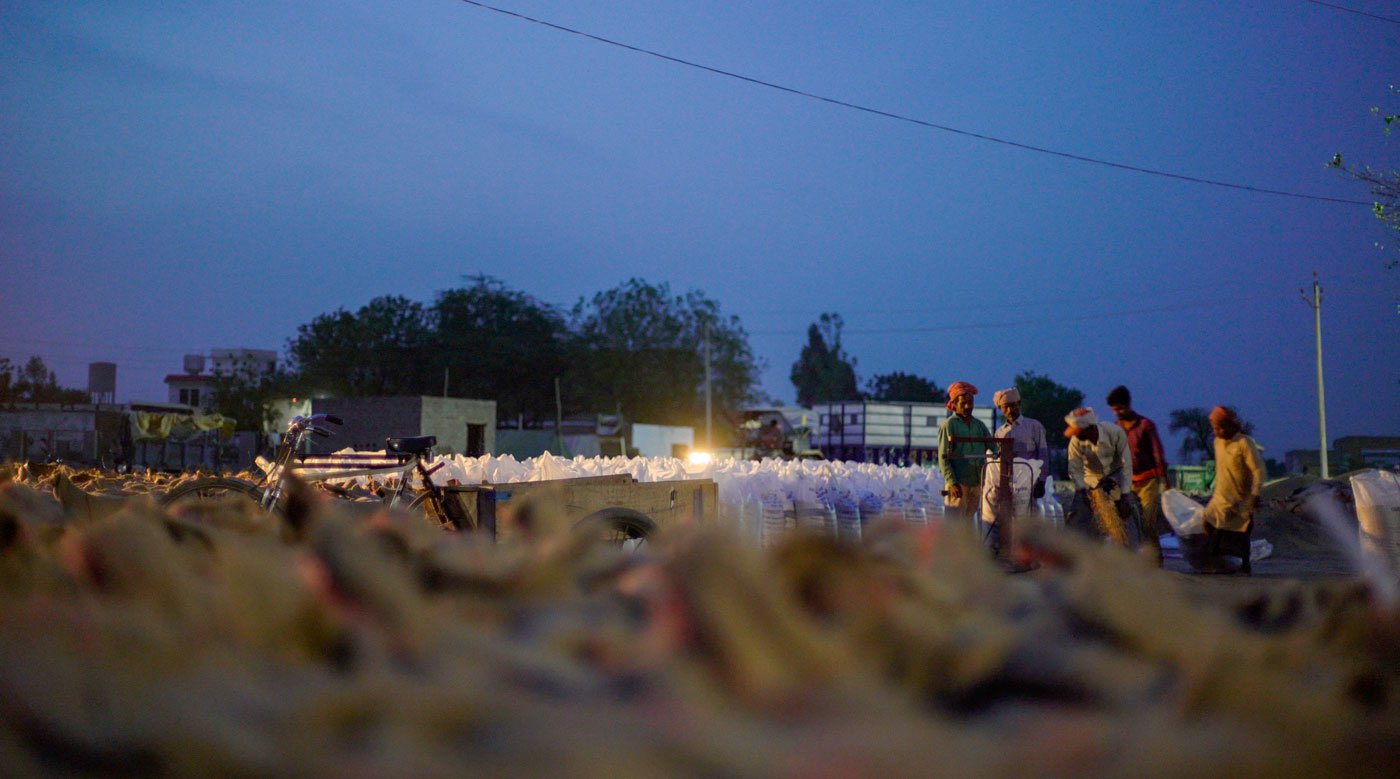 PHOTO • Aranya Raj Singh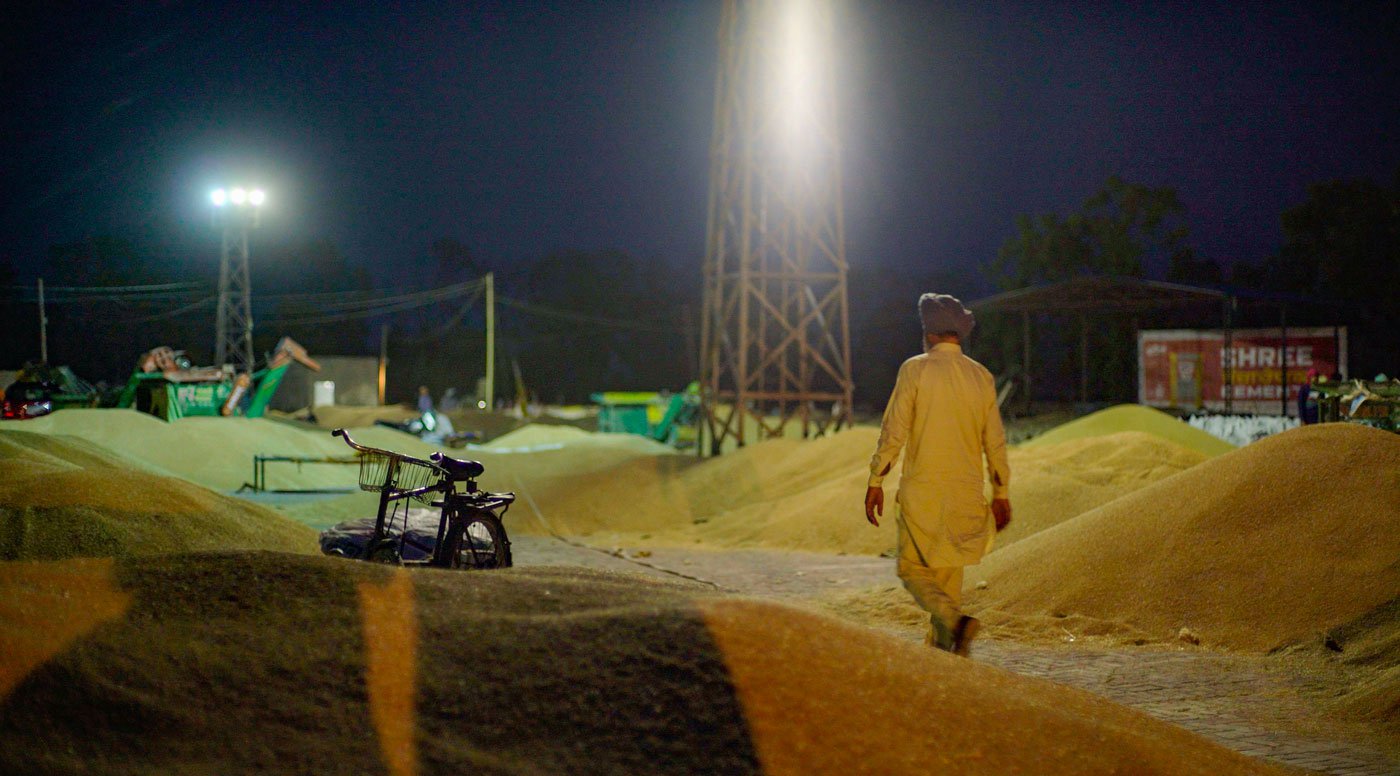 PHOTO • Aranya Raj Singh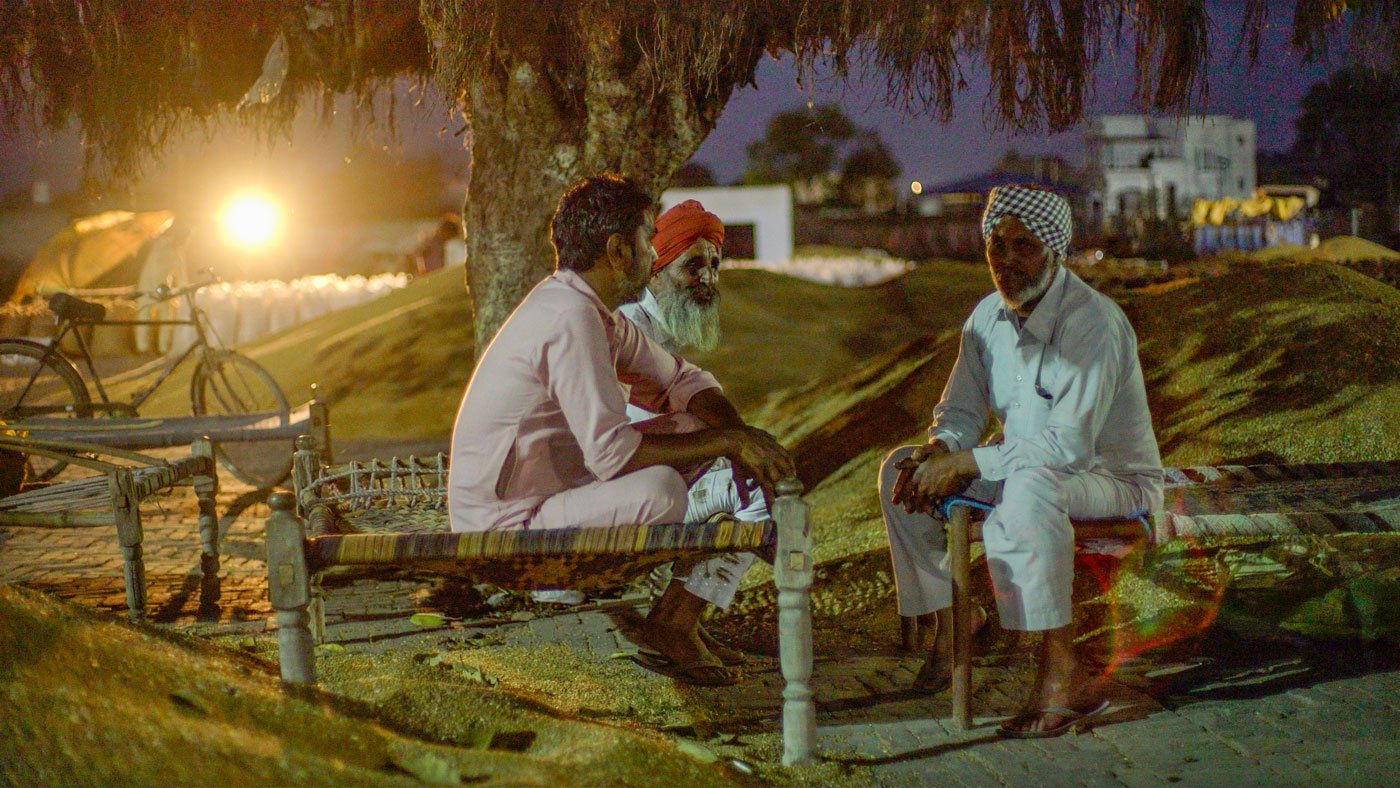 PHOTO • Aranya Raj Singh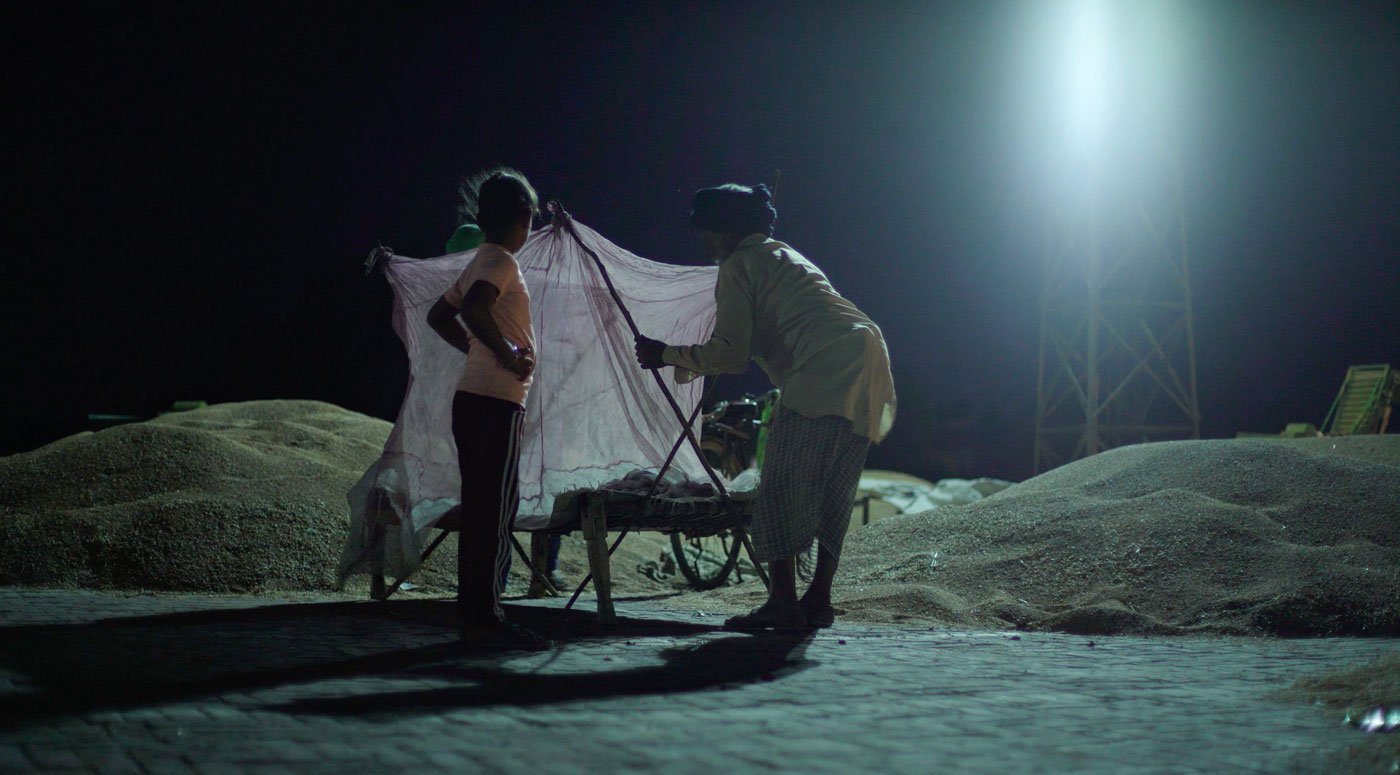 PHOTO • Novita Singh
PHOTO • Aranya Raj Singh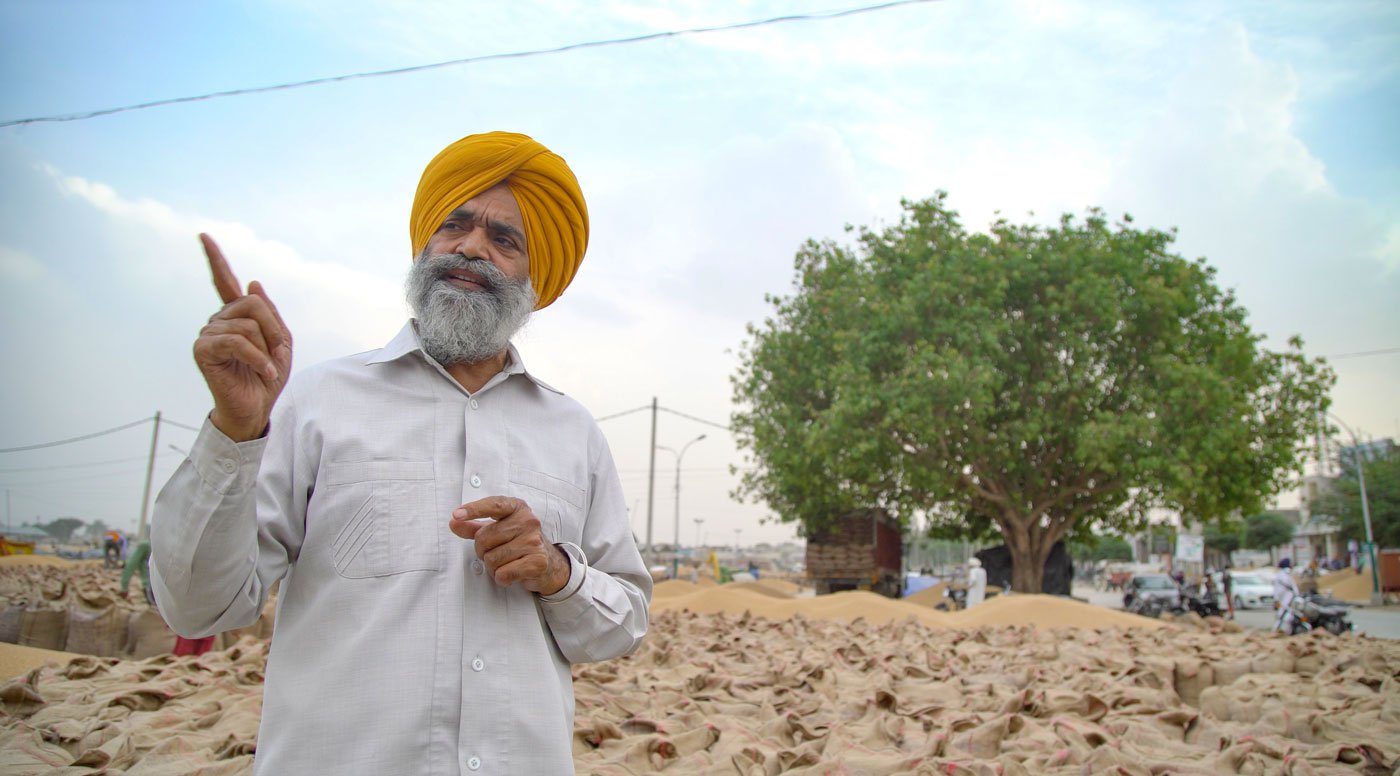 PHOTO • Aranya Raj Singh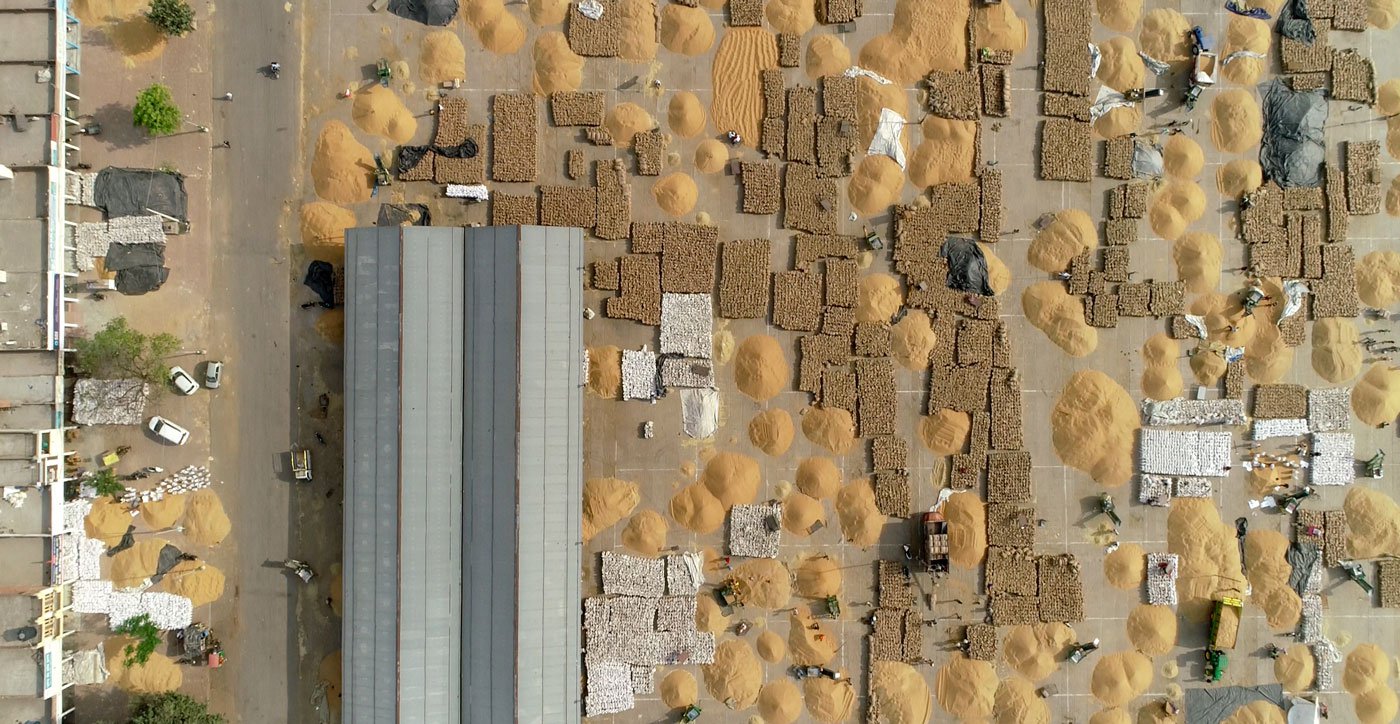 PHOTO • Novita Singh with drone operator Ladi Bawa