N. Swamy Bassavanna is a farmer from Mangala, a village located right next to Bandipur National Park, where he lives with his wife and children.
Over the course of six months, Swamy took photographs of his daily life – his family, neighbours, work, fields, crops and animals – on the outskirts of one of India's premier tiger reserves in Chamarajanagar district of Karnataka. His photo essay is a part of a larger collaborative photography project about living with wildlife, and the sixth in a series of six on PARI (The first, When Jayamma spotted the leopard , was published on March 8, 2017.)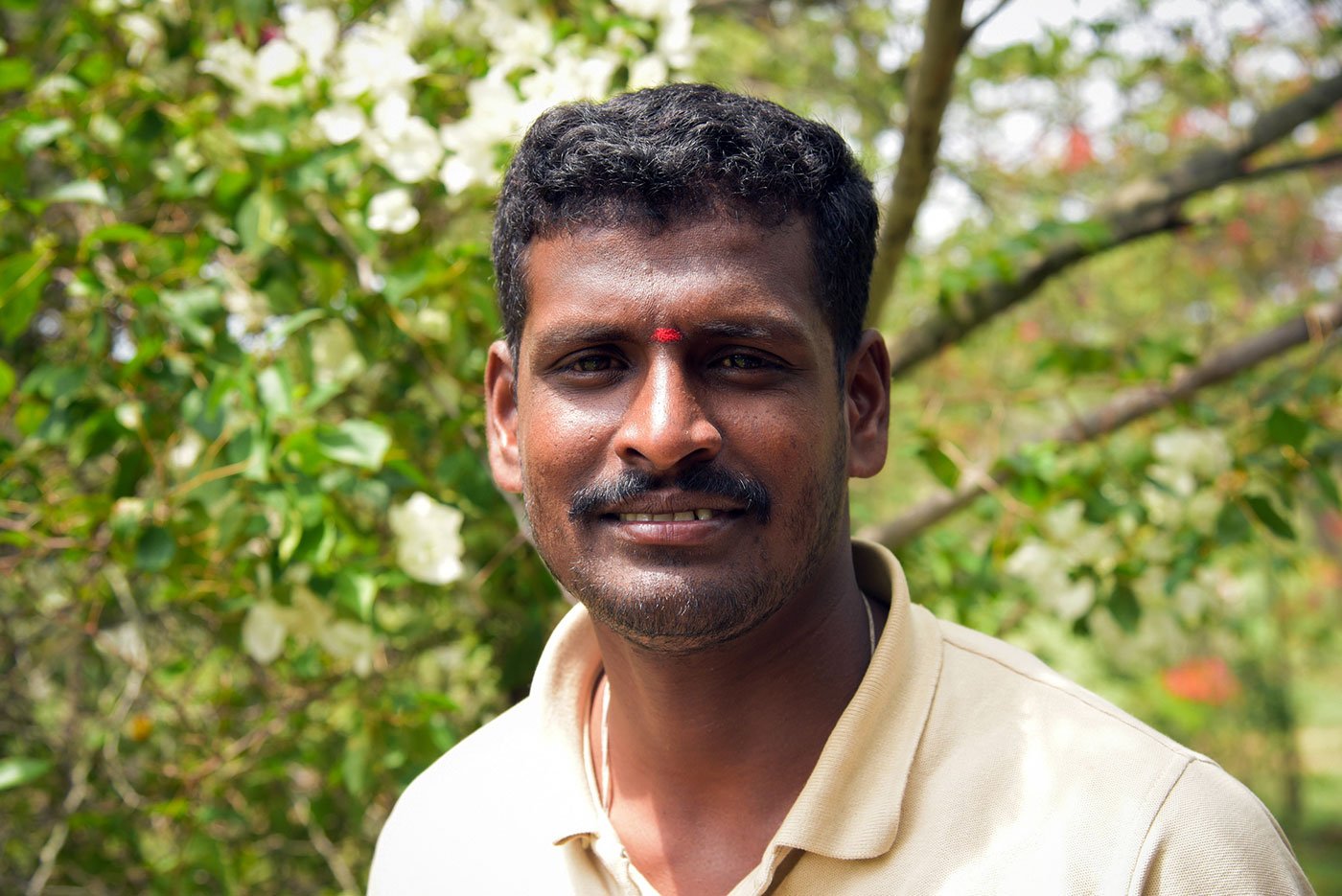 About the project , Swamy, 30, says, "I want to tell outside people about the work being done here. I want to send a message. I think everyone should be involved in farming activities and understand the challenges we face. Everyone needs food. So everyone should think of doing farming."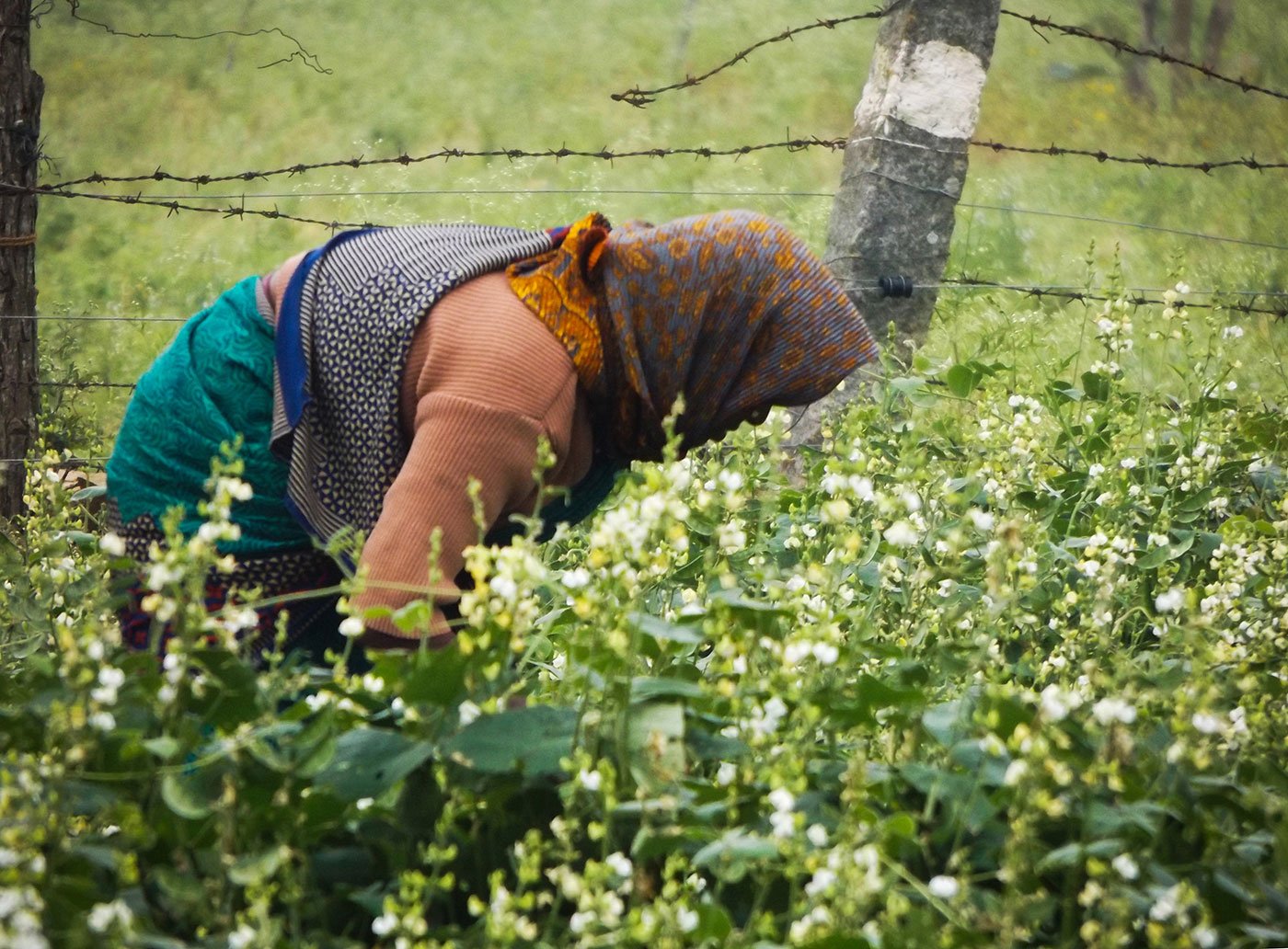 Grandmother: "This is my grandmother picking beans. We have avarekai (hyacinth beans) growing here. My grandmother gets up daily by 5:30 a.m. and milks the cow. By 6:30 a.m. she goes to the field to work."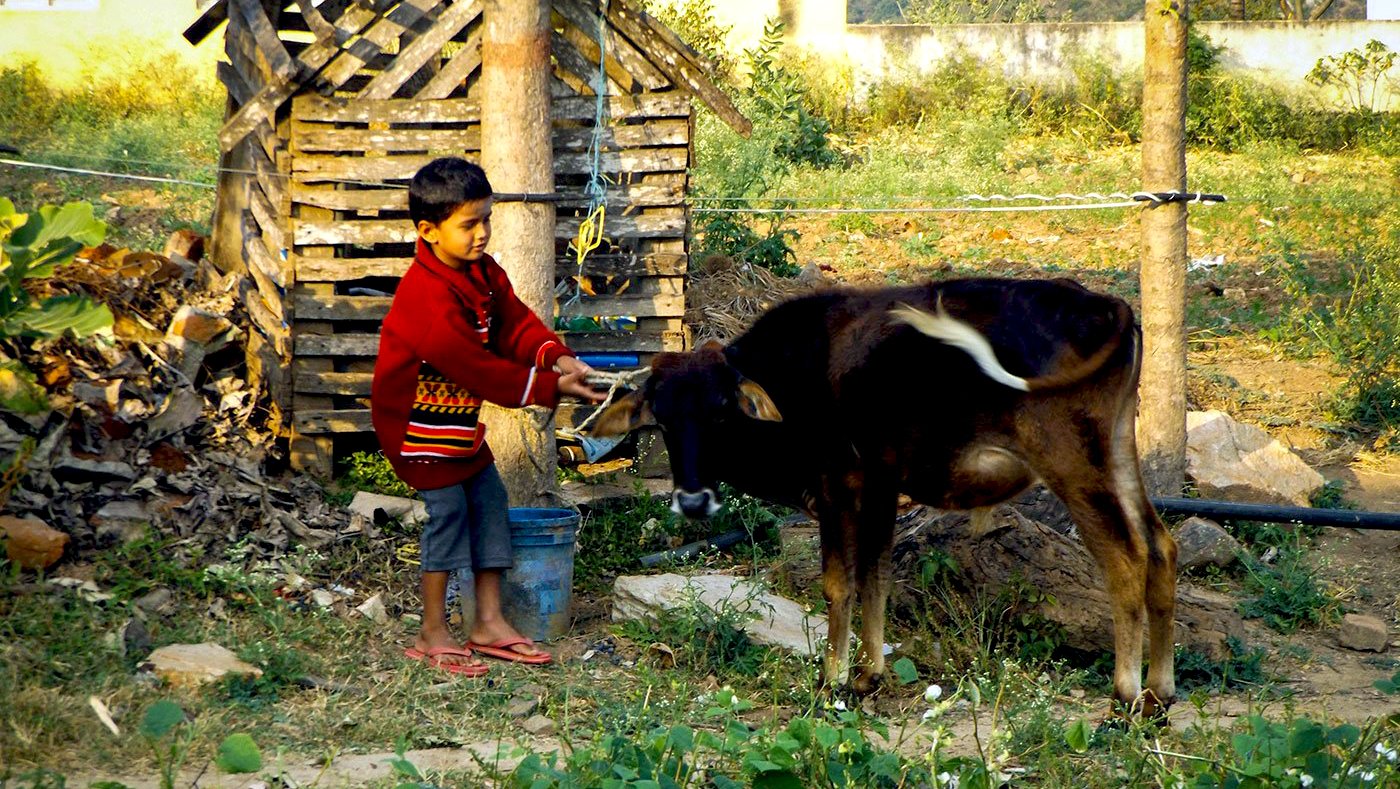 Calf and the boy: "This calf went missing not long after I took this photo. We leave them to graze, but this one didn't return. Indra and I went searching for it everywhere, but we couldn't find it. The boy is very fond of cows and he was taking care of the calf that went missing. He is feeding water to it. It was probably eaten by a tiger or a leopard, but we can't say for sure, we never found it."

Elephant road: "This is the route where elephants walk every day. There is a small lake down the road. Elephants come to drink water there. They are careful not to touch the solar fencing wires on either side of the road."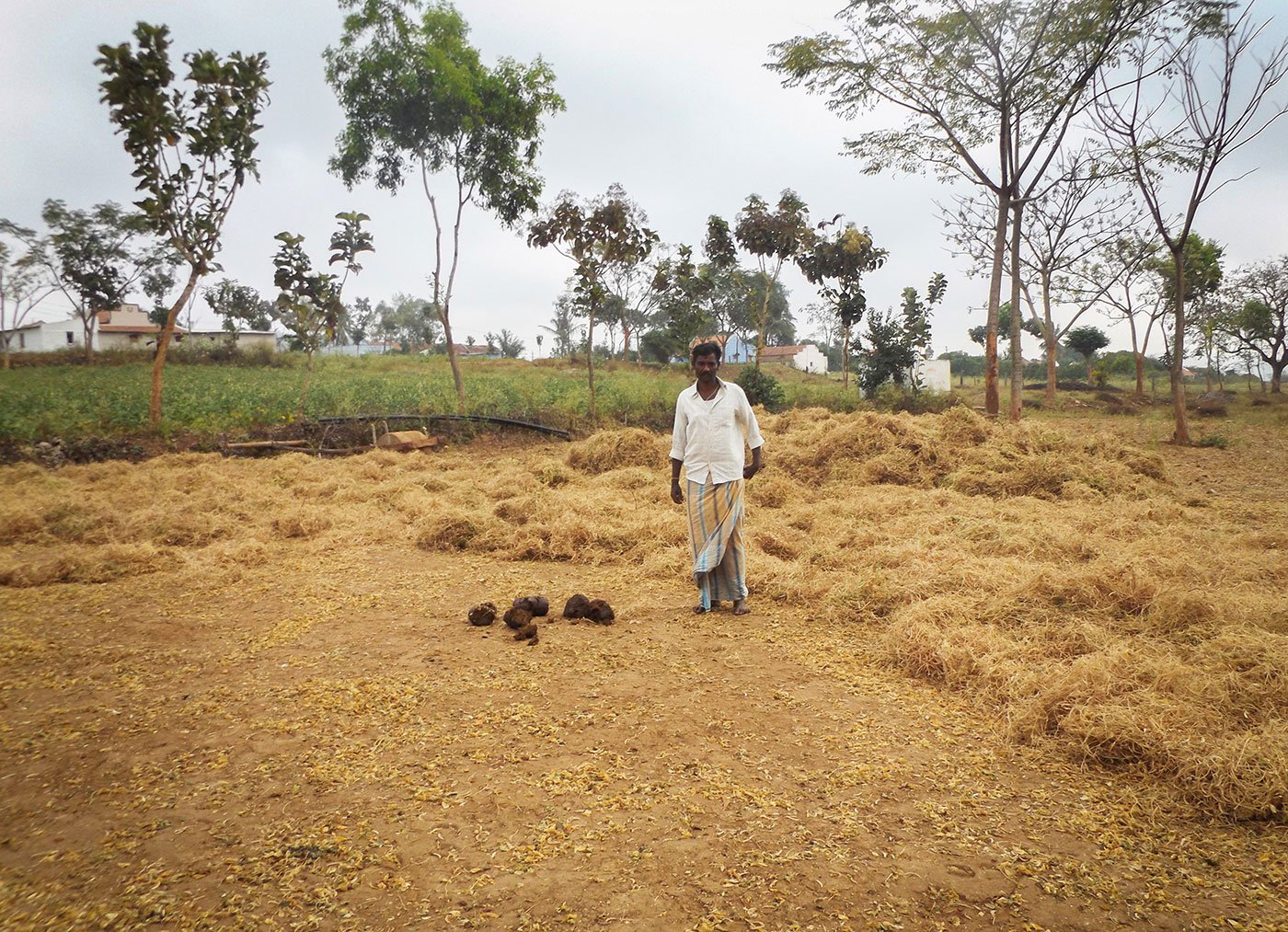 Crop raiding: "Elephants came and ate away most of the harvested beans; all they left was this dung. We had harvested and piled up the beans to remove the seeds. But a herd of three elephants, two adults and one calf, came at night and ate away. It's been five months and I only got compensation from the forest department last week. And they only gave me 3,000 rupees. I lost about 400-500 kilos of crops worth 40,000 rupees. The elephants damaged the solar fencing too."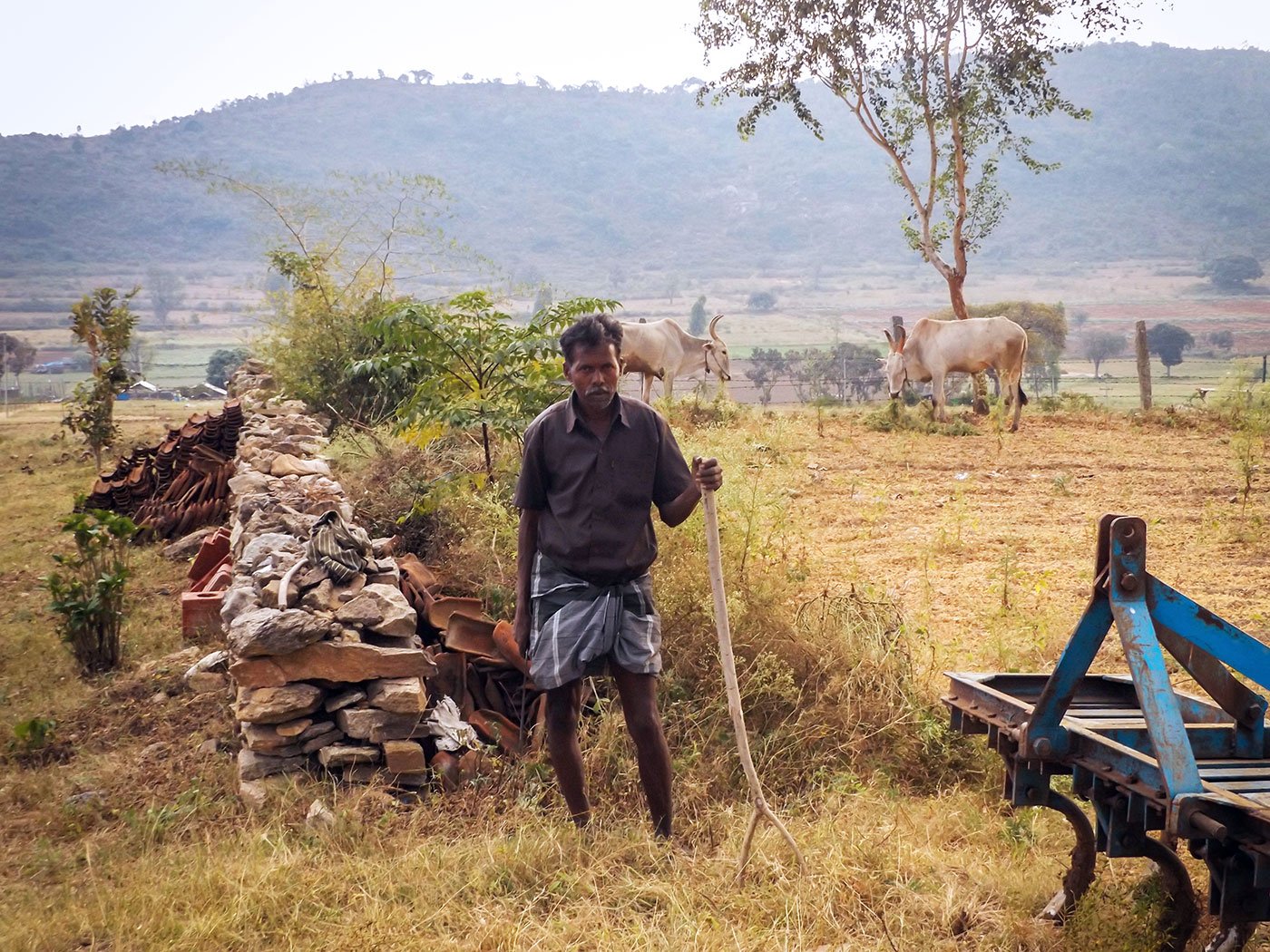 Labourer: "He works for me, but he used to be a poacher. He is a Soliga Adivasi. He used to kill wild animals, but now he doesn't. For the past four years he works in my field doing farming activities and he also takes care of the cows. He listens to me, he doesn't poach anymore."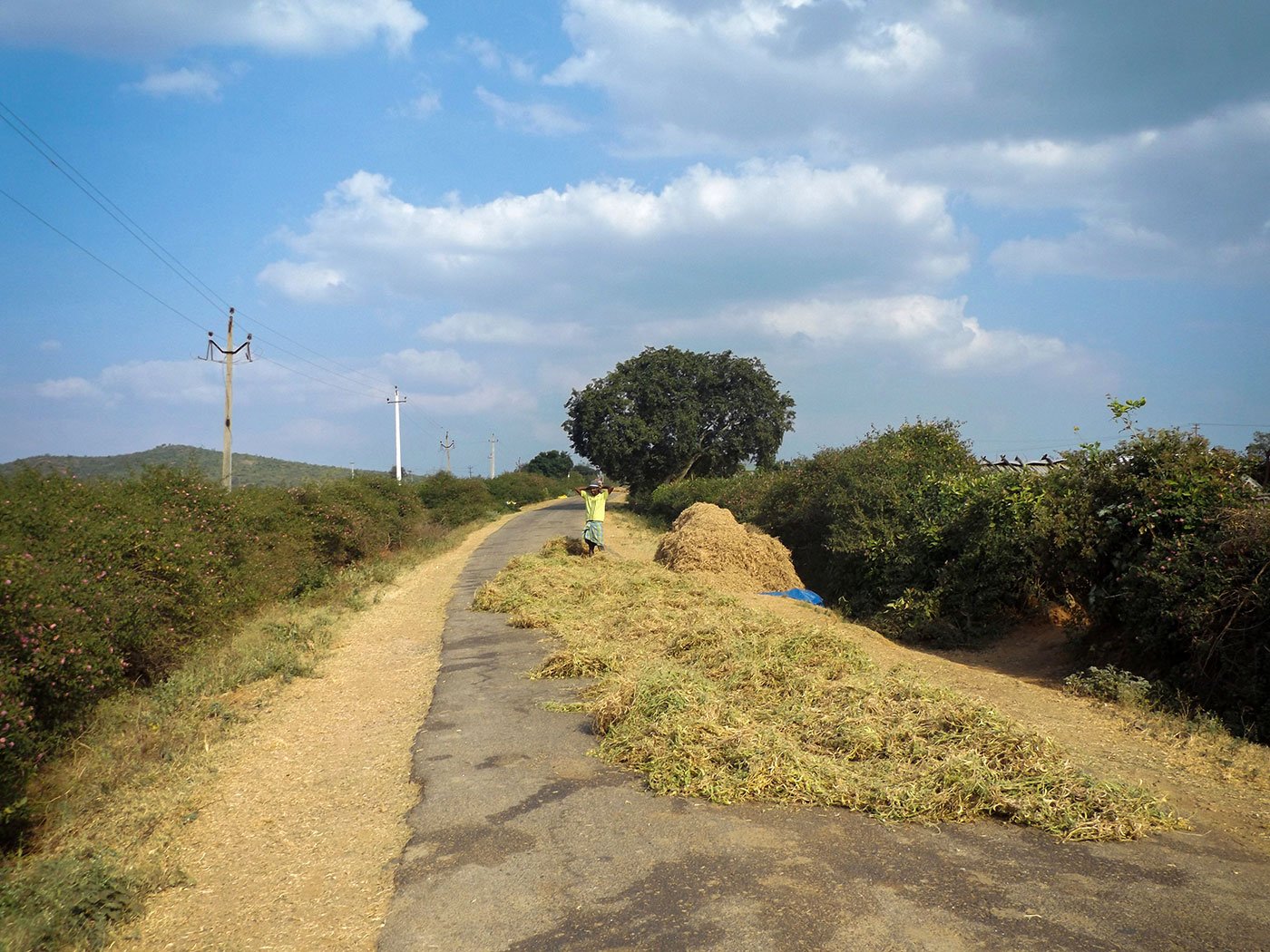 Crops on road: "People spread out all their harvested crops on the road, but I don't think they should do this. Earlier people used to do it in their fields. They shouldn't put the crops on the road because it is a problem for people using the road, and the road will have chemicals on it and cattle urine. They are lazy about rolling the crops in their field, that's why they do this. Earlier, farmers used a huge stone roller pulled by bulls to separate the seeds from the plants. It is a laborious procedure, but it is more sanitary instead of getting cars and trucks and bikes to do it."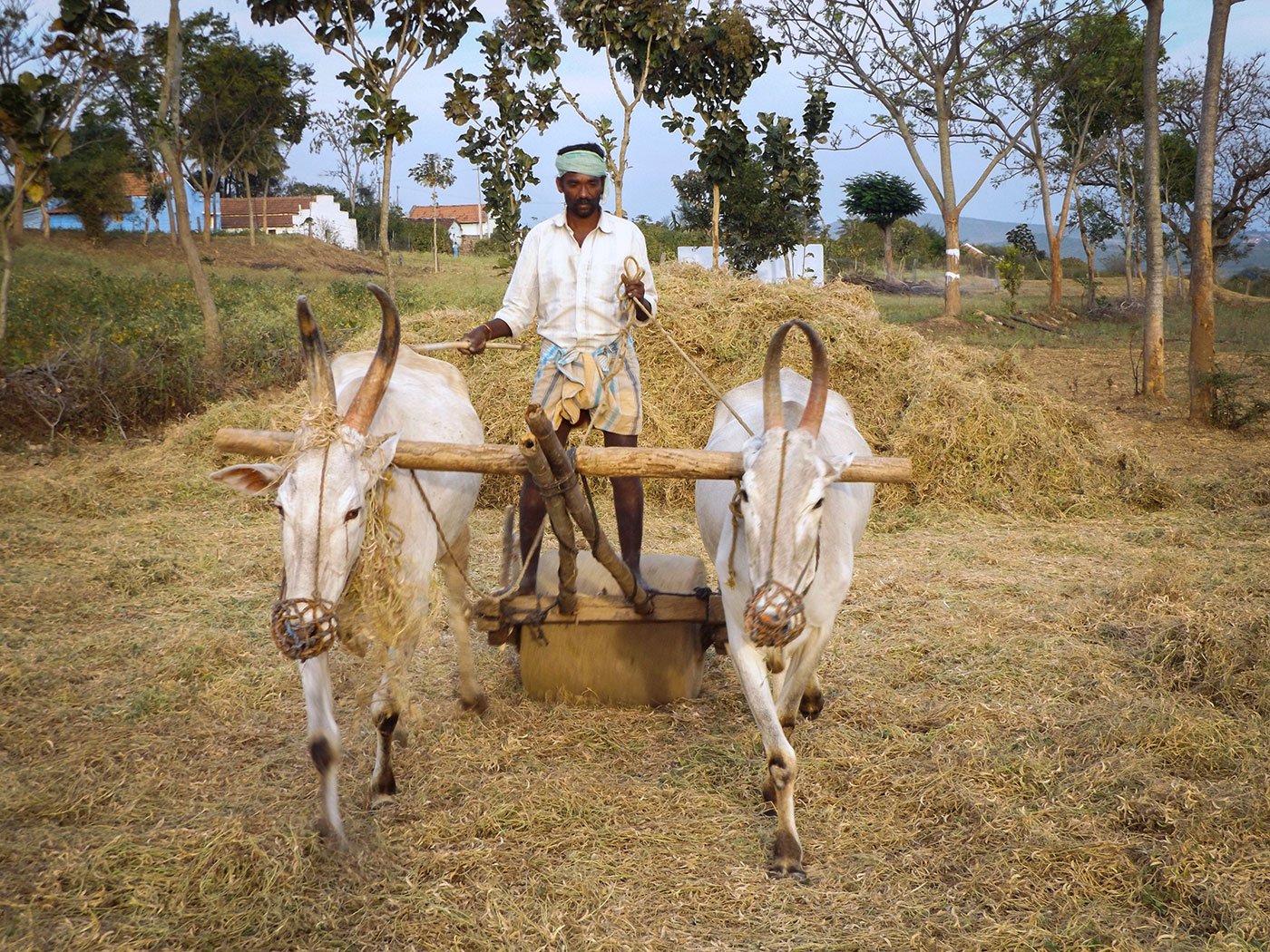 Rolling: "This is the rolling of the harvested crops. Bulls help to roll the stone roller. I don't like doing it on the roads where the vehicles run on them. We store the fodder for the cattle for up to a year. We clean the jowar plants after harvesting and feed them to the cows all year. Earlier, we had about 100 cows, but now we have only five."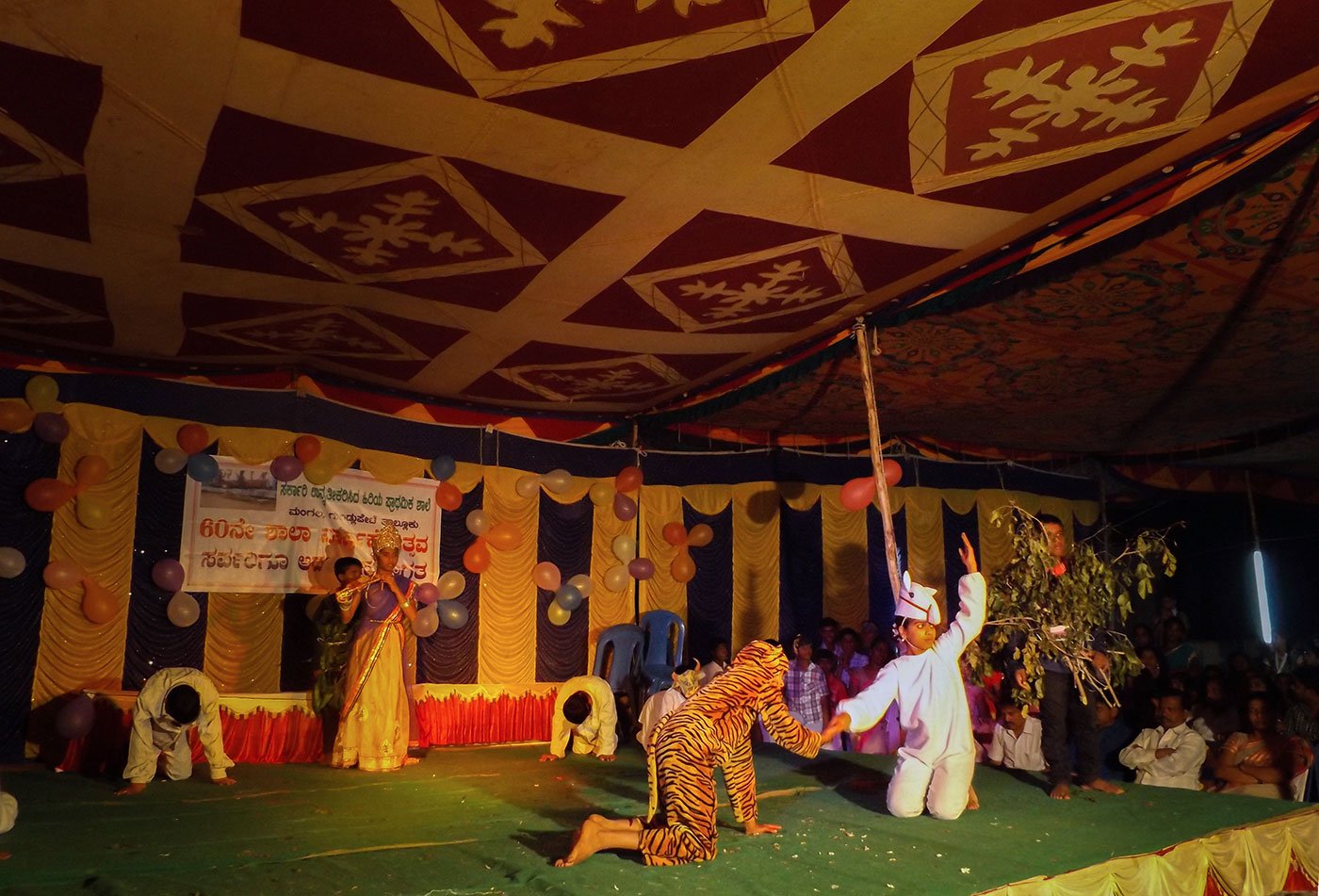 The tiger and the cow: "This is at the school's annual day celebration. The children were performing a play about the friendship between the tiger and other animals. They are trying to show that the tiger is friendly with cows and people should not kill the tiger."
This work was facilitated by Jared Margulies, in coordination with the Mariamma Charitable Trust, located in Mangala village, Karnataka. It was made possible with the support of a 2015-2016 Fulbright Nehru Student Research Grant, a Graduate Student Association Research Grant from the University of Maryland, Baltimore County, in-kind support from the Mariamma Charitable Trust, and above all, the participation, enthusiasm and efforts of the photographers themselves. B.R. Rajeev's help in the translation of the text was invaluable, too. All copyrights for the photo are held by the photographers alone in accordance with PARI's Creative Commons policies. Any questions about their use or reproduction should be directed to PARI.
Related stories:
When Jayamma spotted the leopard
'We have hills and forests and we live here'
Home with the harvest in Bandipur
Close encounters with the Prince of Bandipur
'That is where the leopard and tiger attack'