When the railways arrived in 19th-century India, different regional networks sprang up. The Scindias, then rulers of the Gwalior princely state, launched the Gwalior Light Railway. Its route covers a distance of 210 kilometres and is now the longest remaining narrow gauge line in the world.
No. 52171 on this line is the only through train that connects the outpost of Sheopur Kalan to Gwalior city. It runs at a stately speed of 18 kilometres per hour on average. Which means you take ten and a half hours to complete the trip.
The train, now part of the Indian Railways, leaves Gwalior at 6.25 a.m. and I reached the station half an hour earlier, bought my Rs. 29 ticket and got on the train. It was already crowded with commuters. The "Gwalior-Sheopur NG Passenger" has seven small coaches and a capacity of around 200 travellers. But it carries at least twice that number every day. People cram into the coaches, hang by the sides, and climb on to the roof.
Despite the rush and crush, my co-passengers helped me on board and tried to accommodate me. At the Ghosipura station, I went up to the engine driver's cabin. Driver Anwar Khan let me journey alongside him for a bit. I was also very excited about riding on the roof but found that it comes with its own perils. You run into the crossbeams of truss bridges along the way. [Truss bridges are structures with connected triangular units and some on this route have low clearance]. While several passengers take evasive action by dismounting for a bit to the sides of the train, others lie flat on their backs to avoid being hit by the crossbeams.
The train travelled through beautiful mustard fields, crossed streams and barren landscapes. What I remember most about the day though, was the warmth with which I was treated.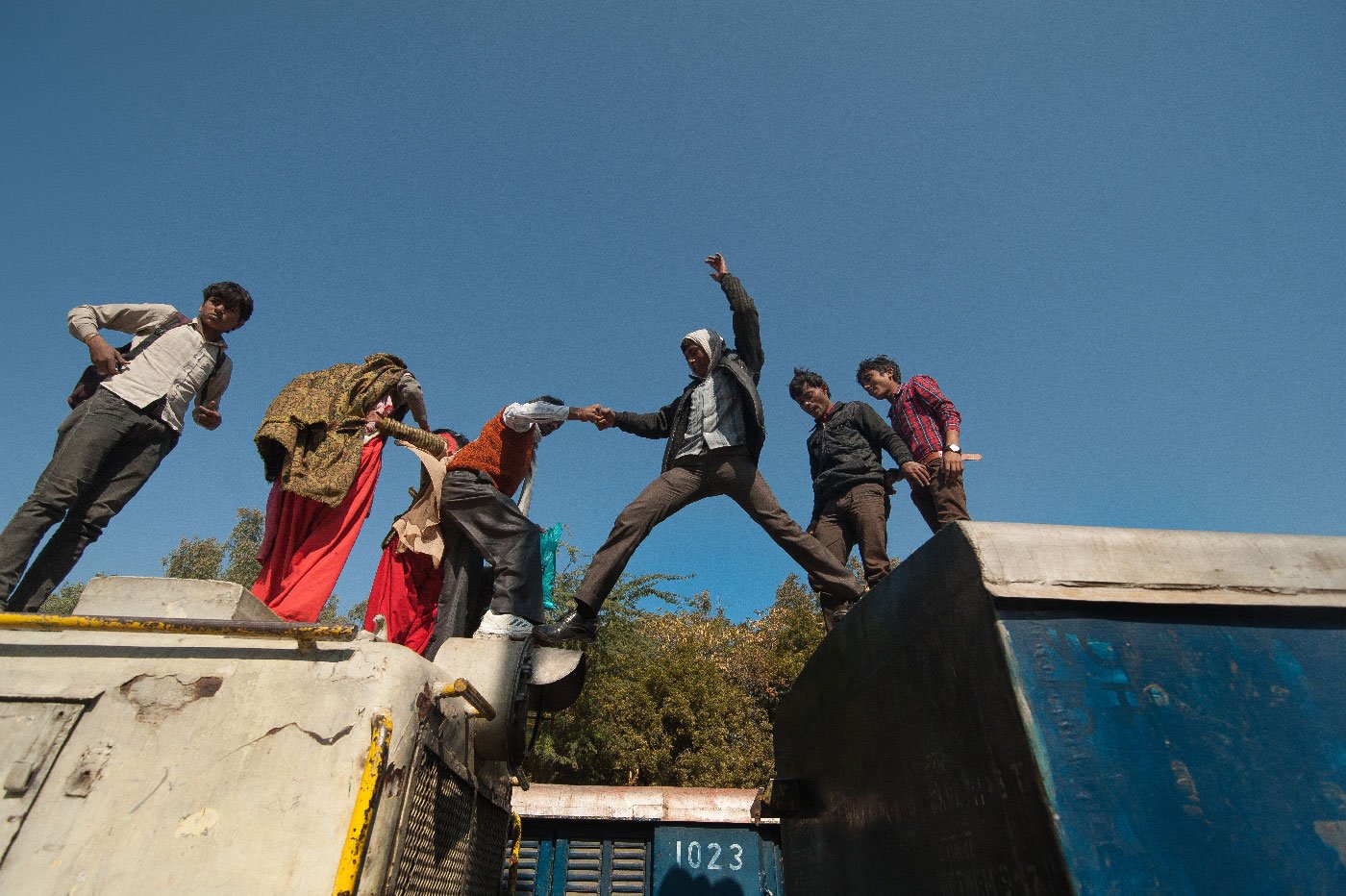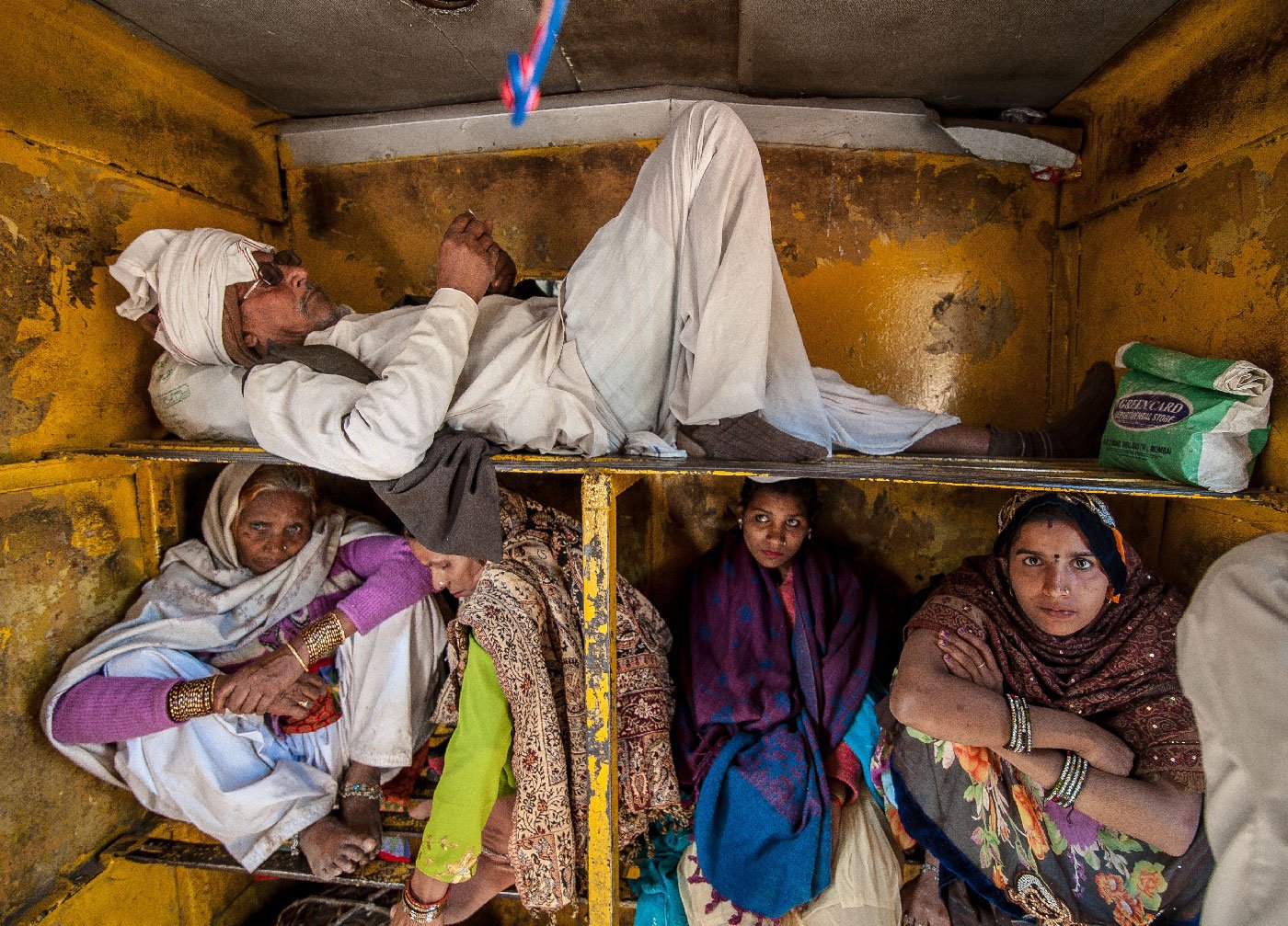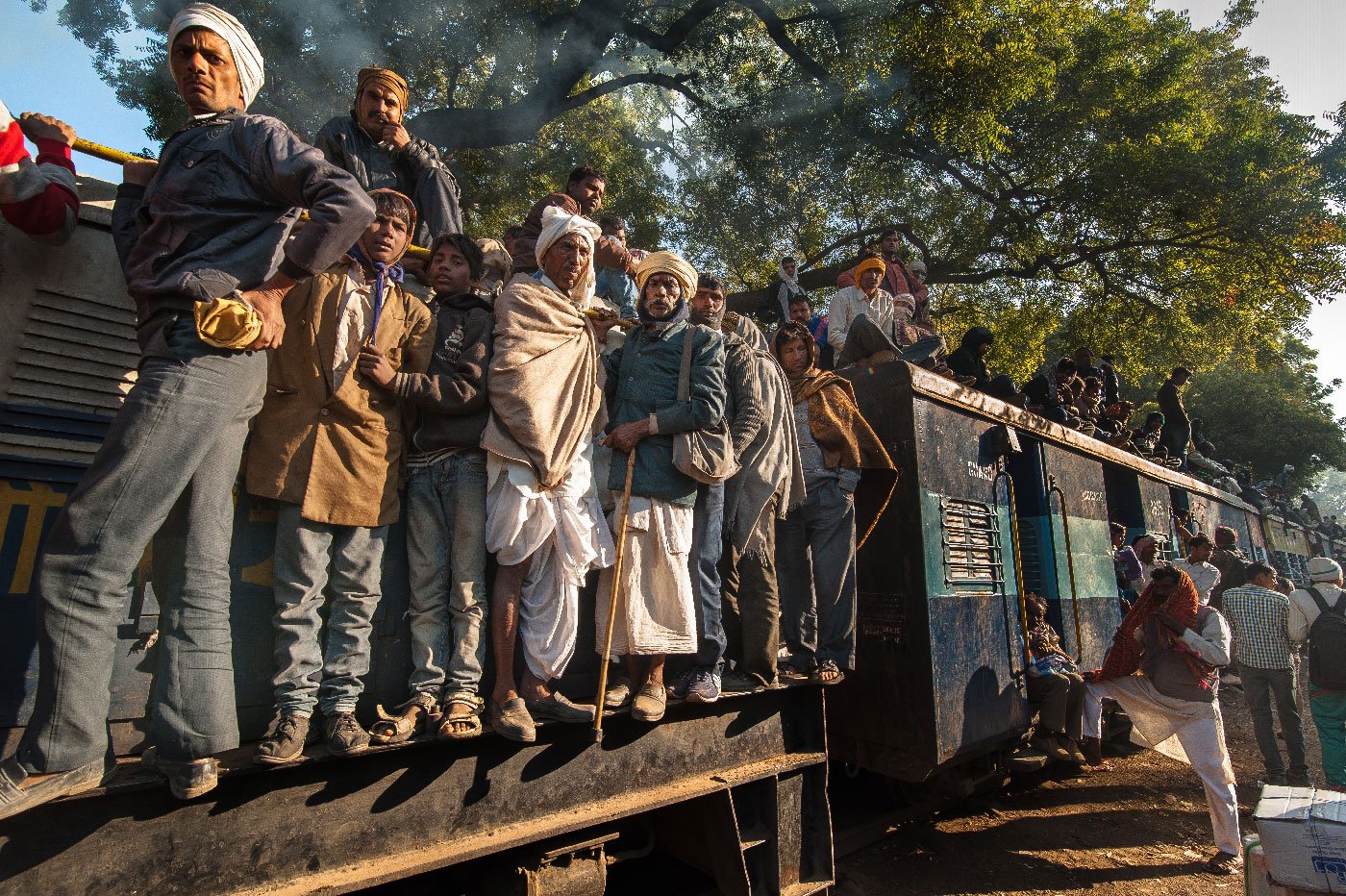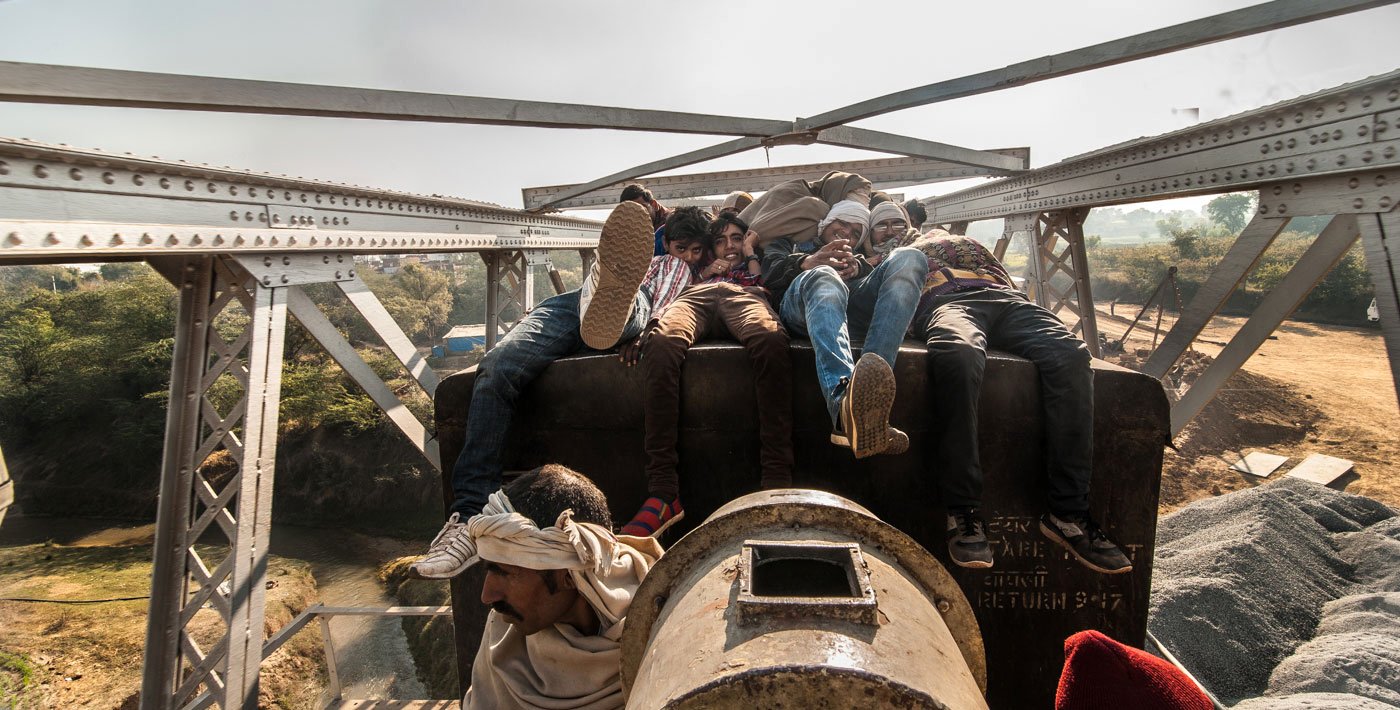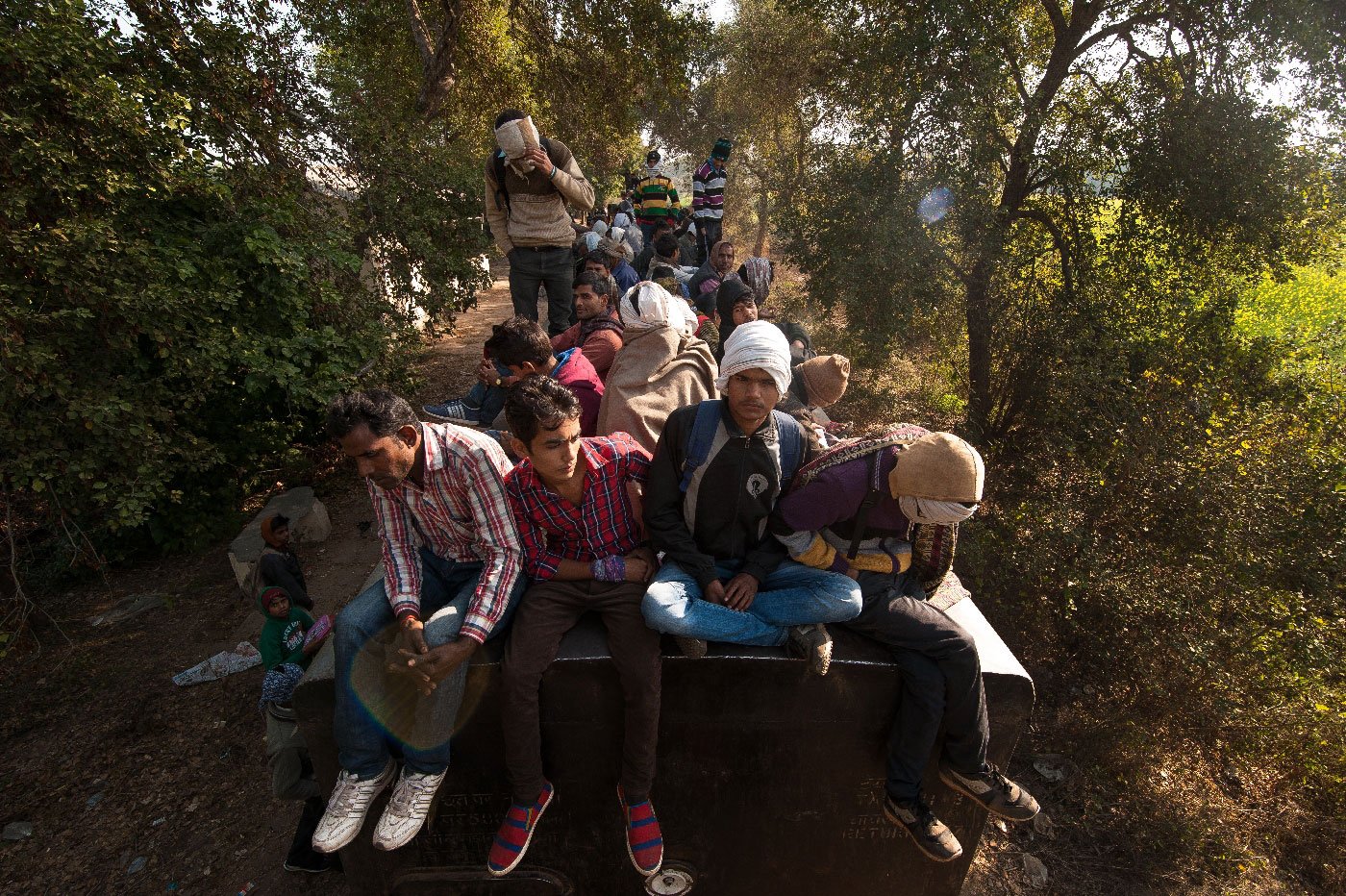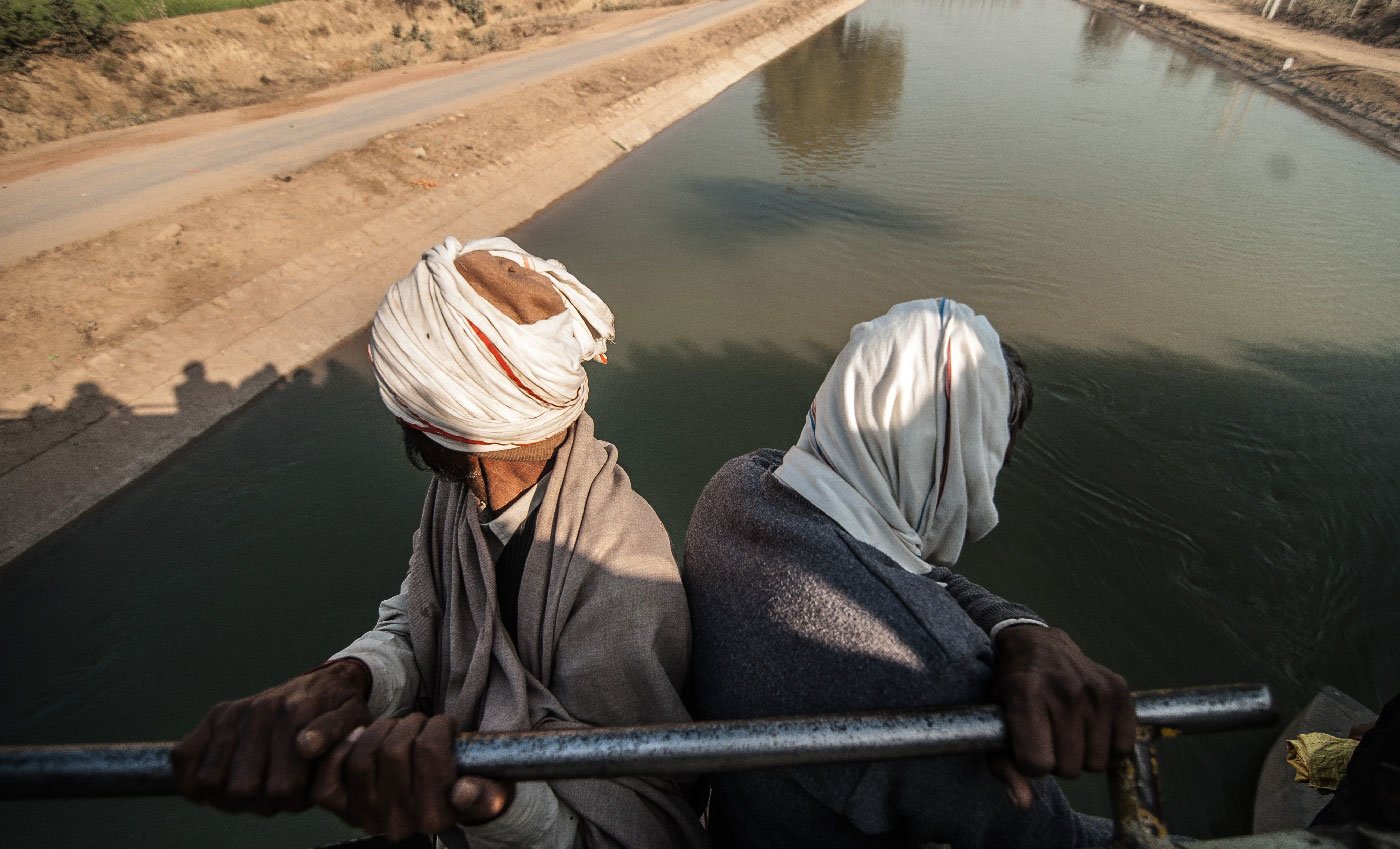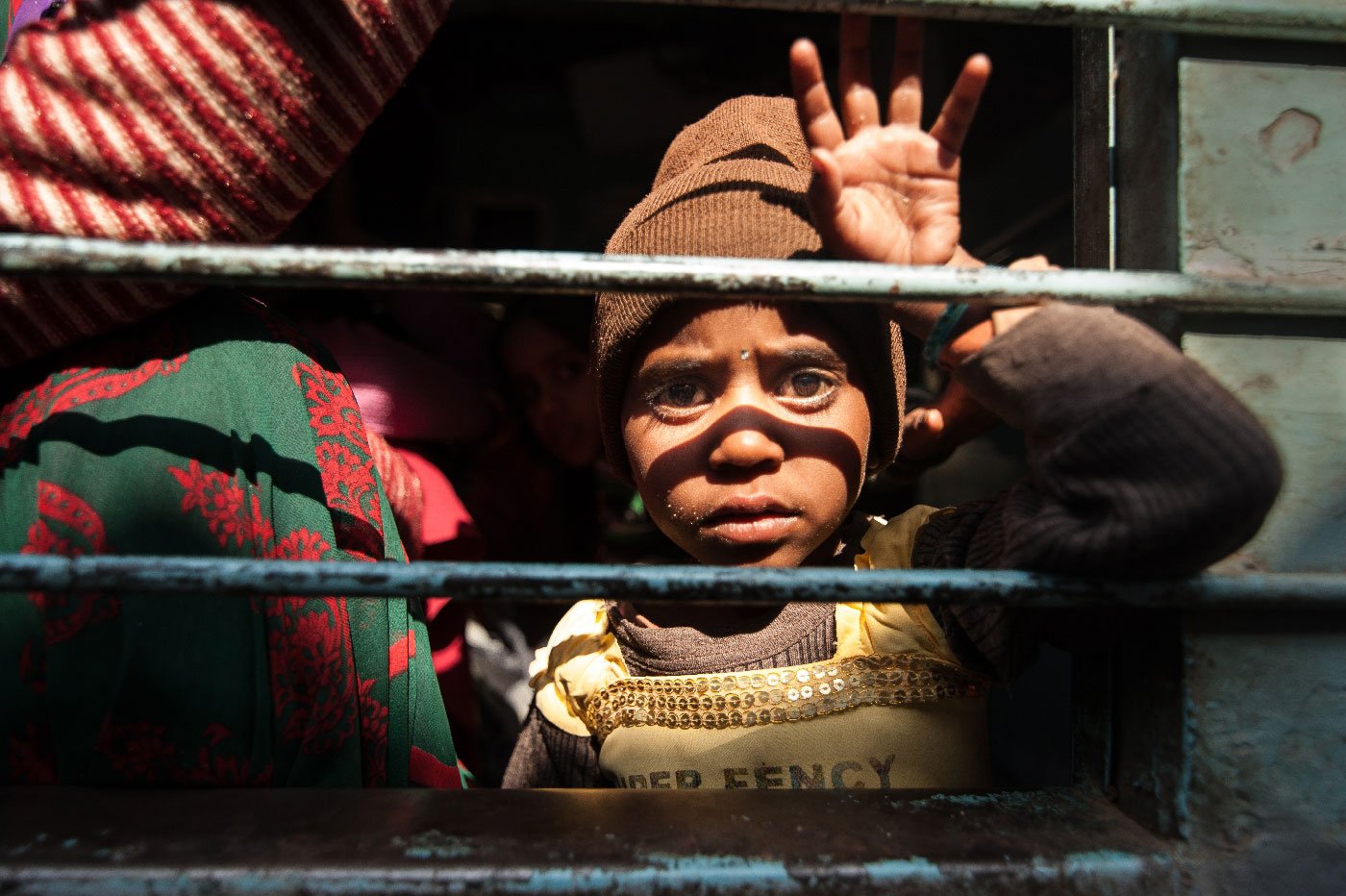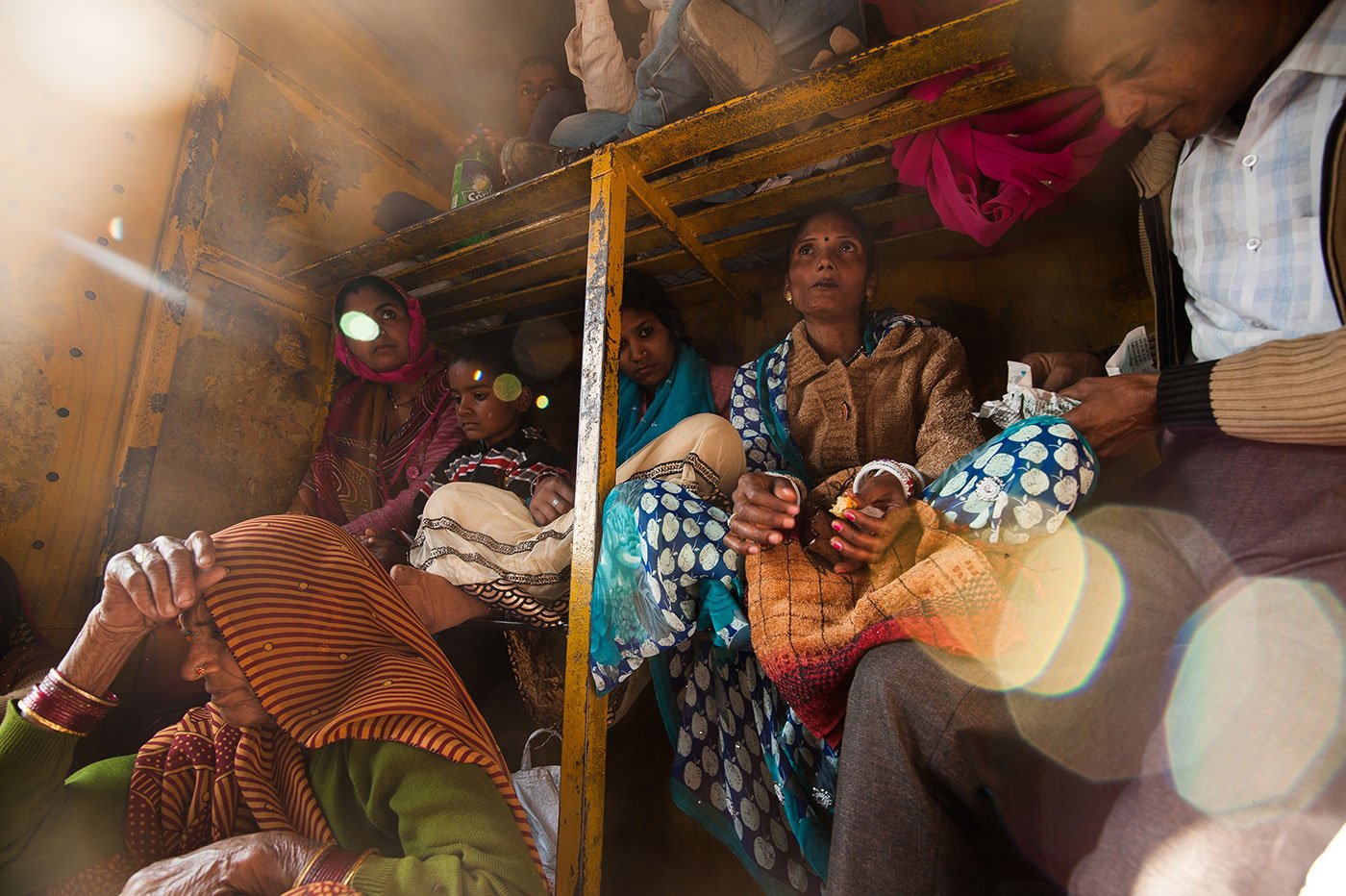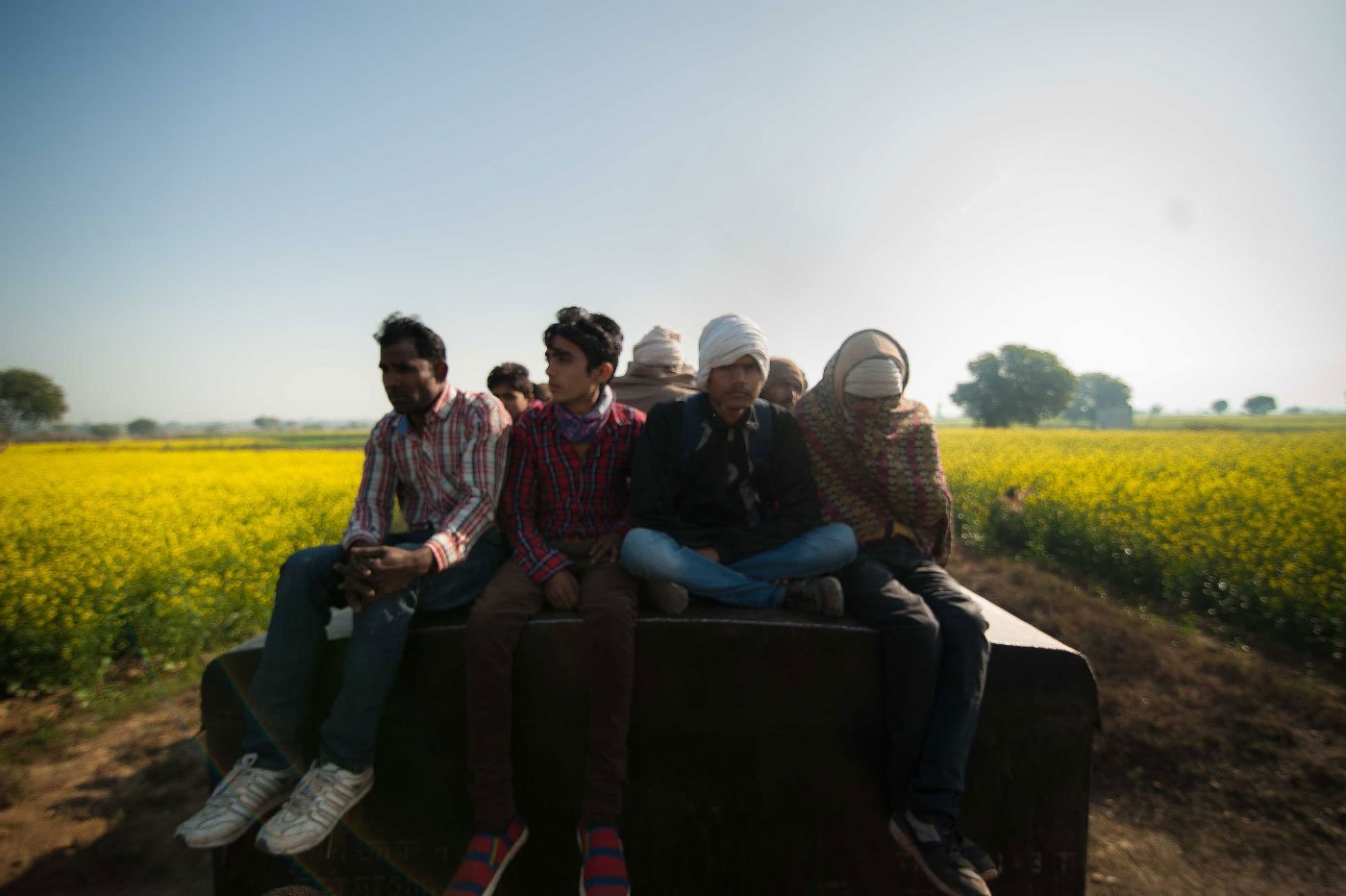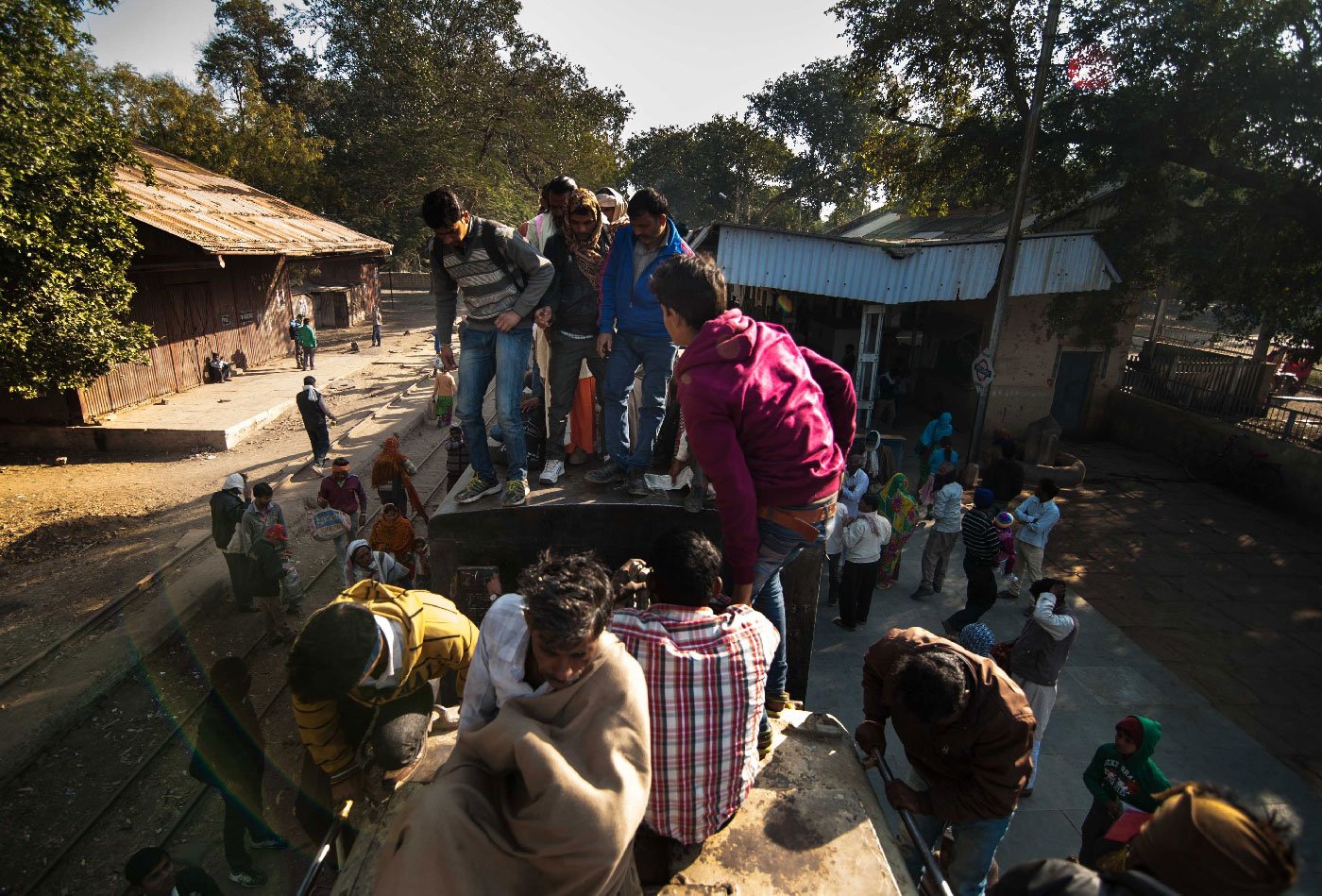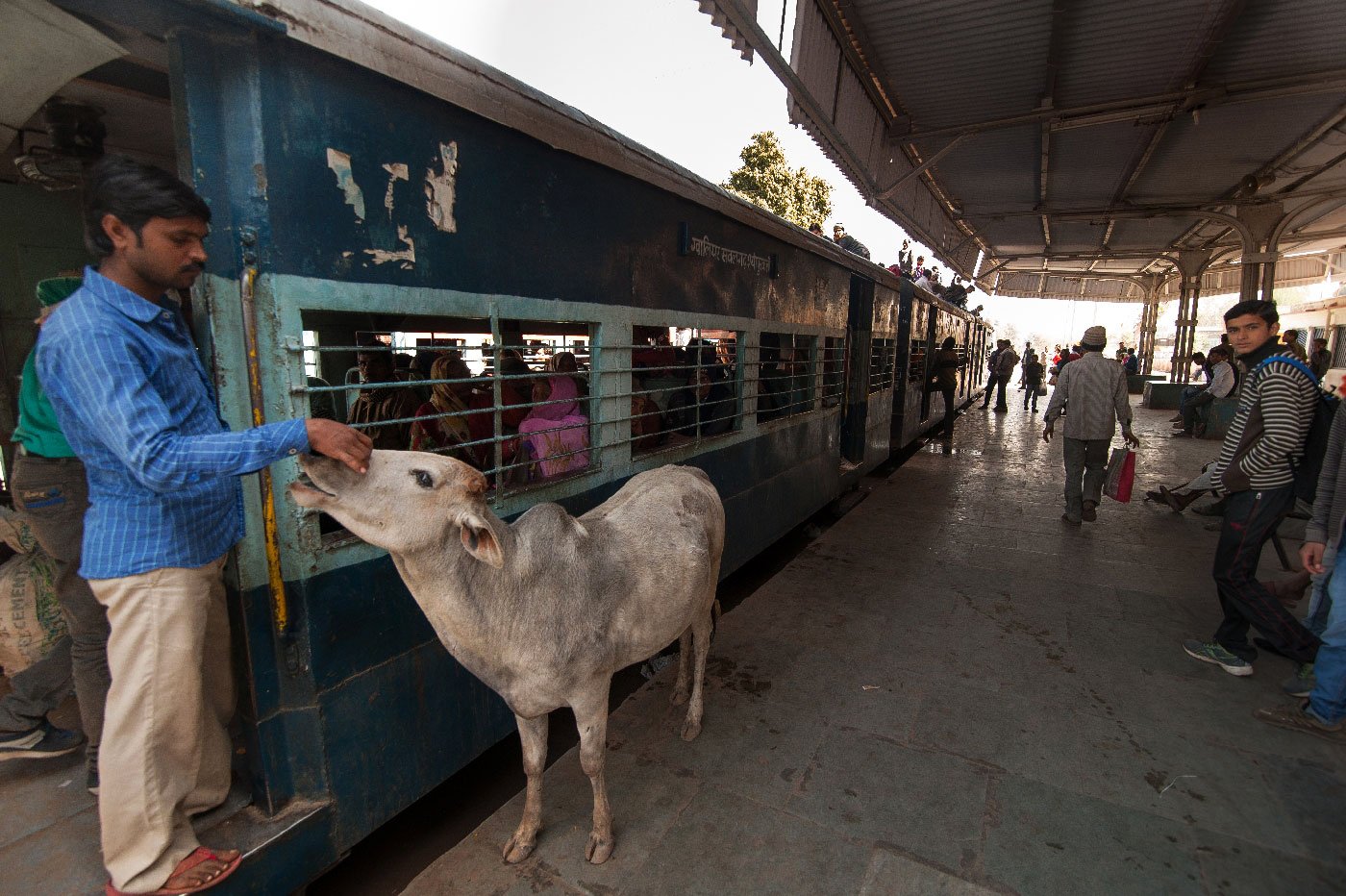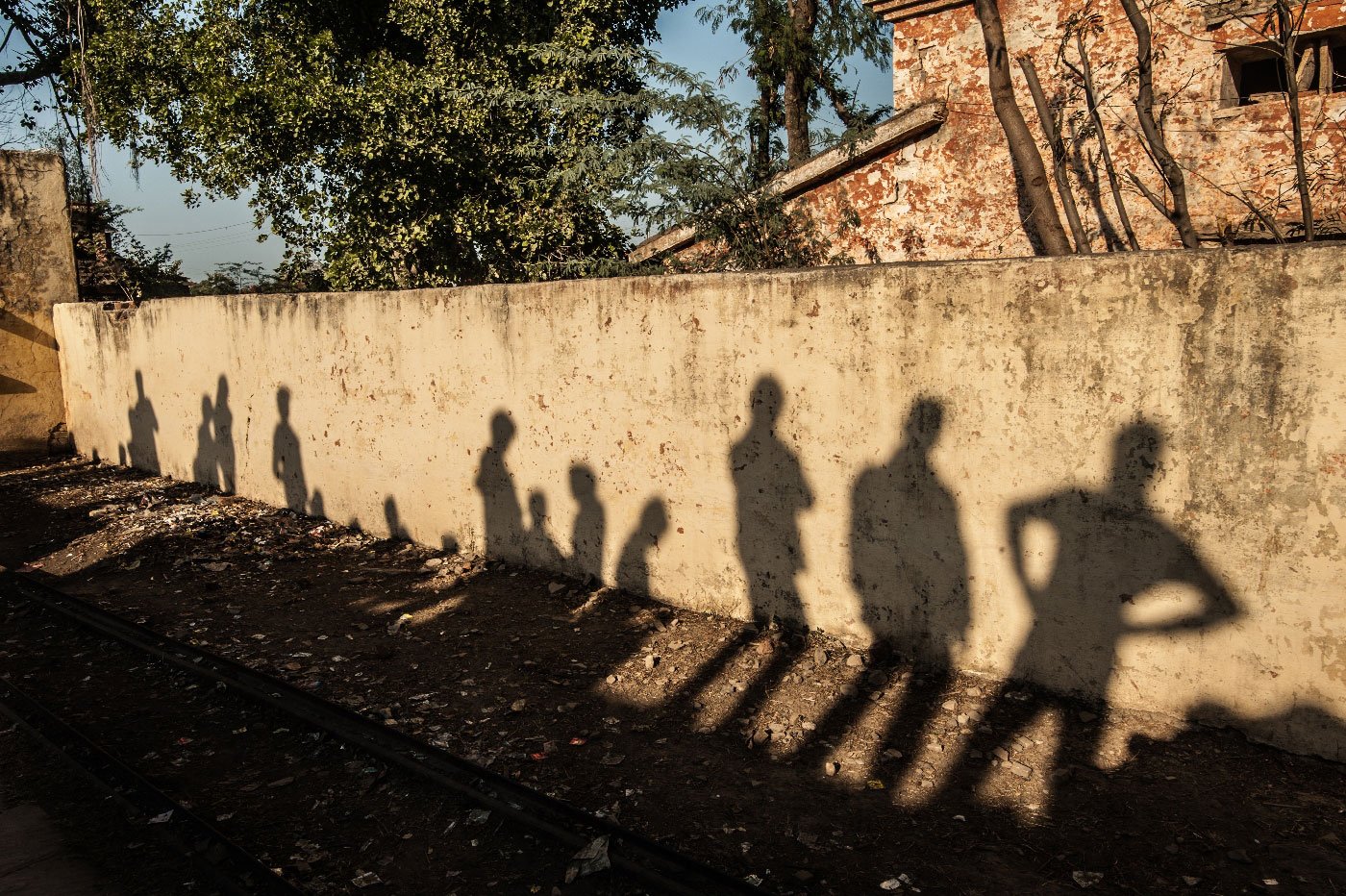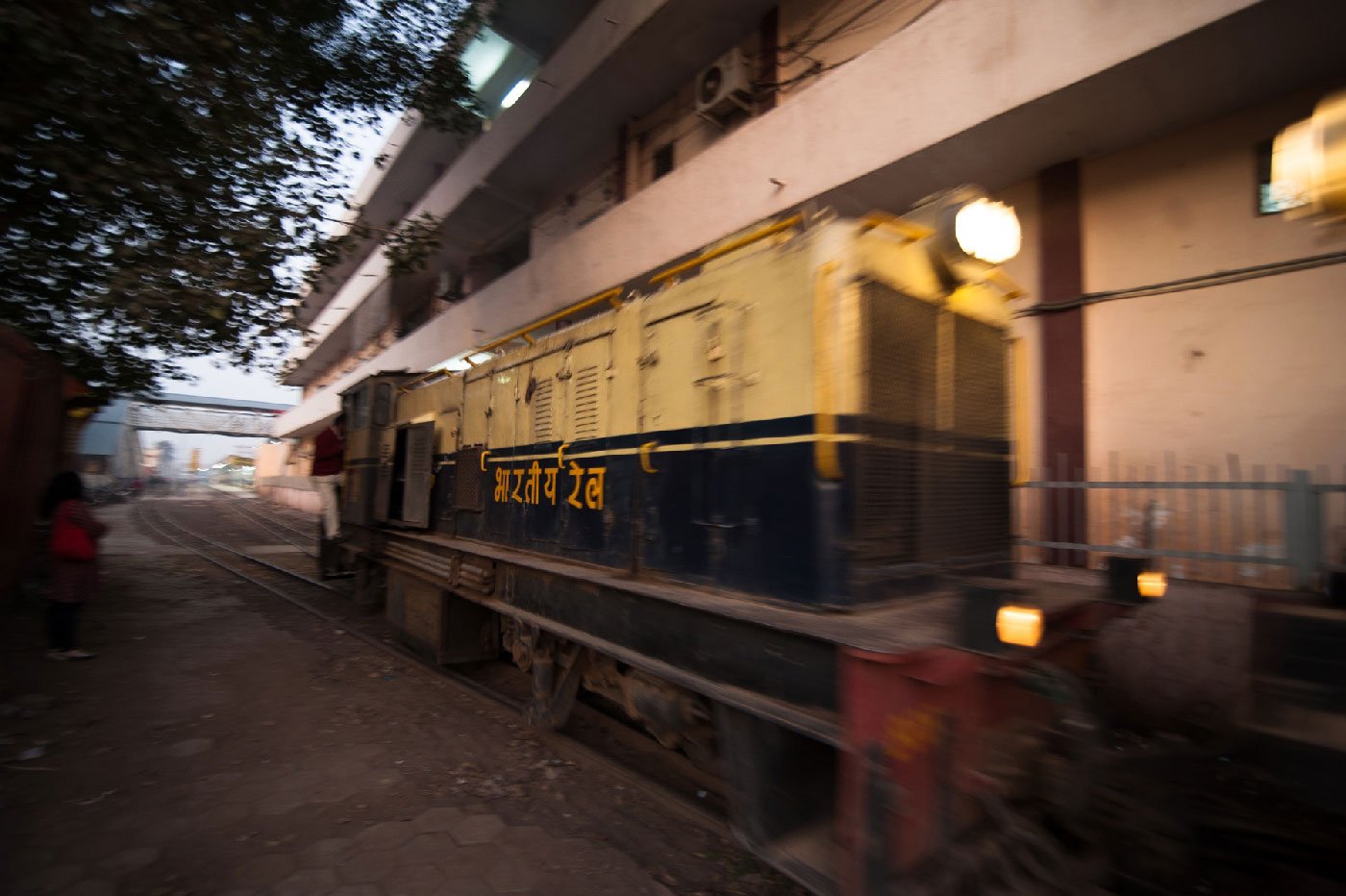 A version of this photo story appeared in Roads & Kingdoms on February 22, 2016.