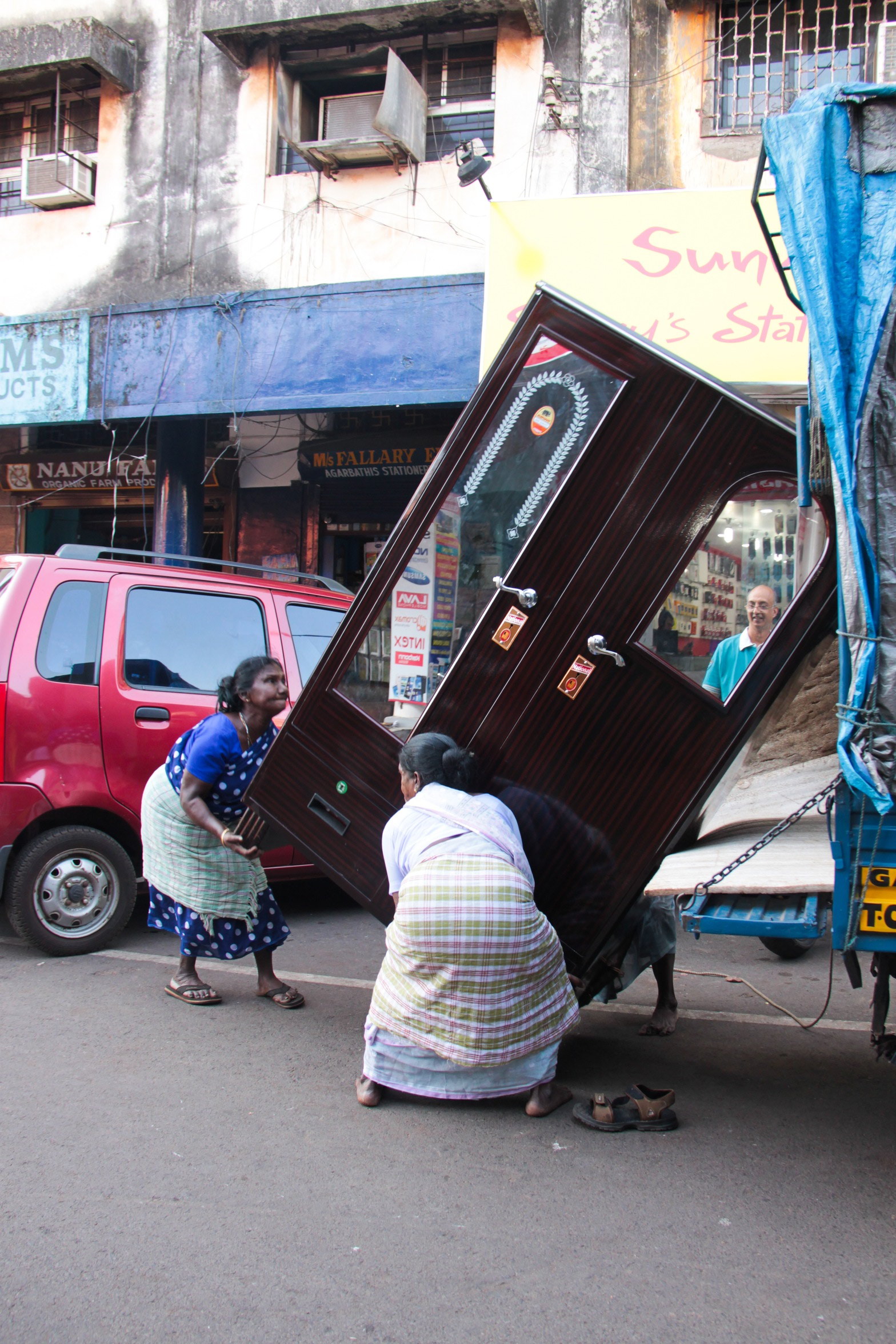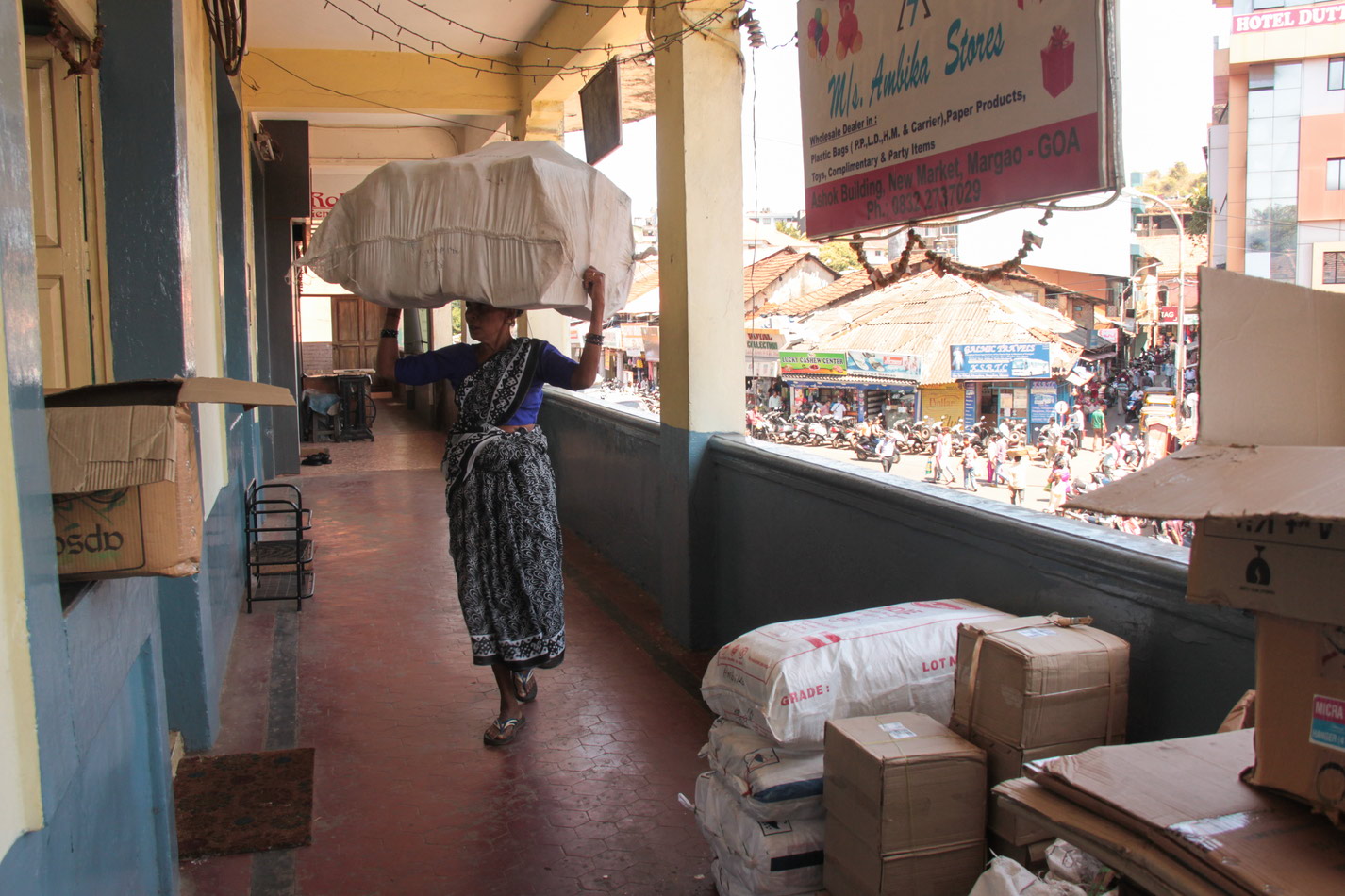 The Bhadels of Goa are women porters who work in the south Goan city of Margao. The occupation has been handed down generations through women in the family – either daughters or daughters-in-law.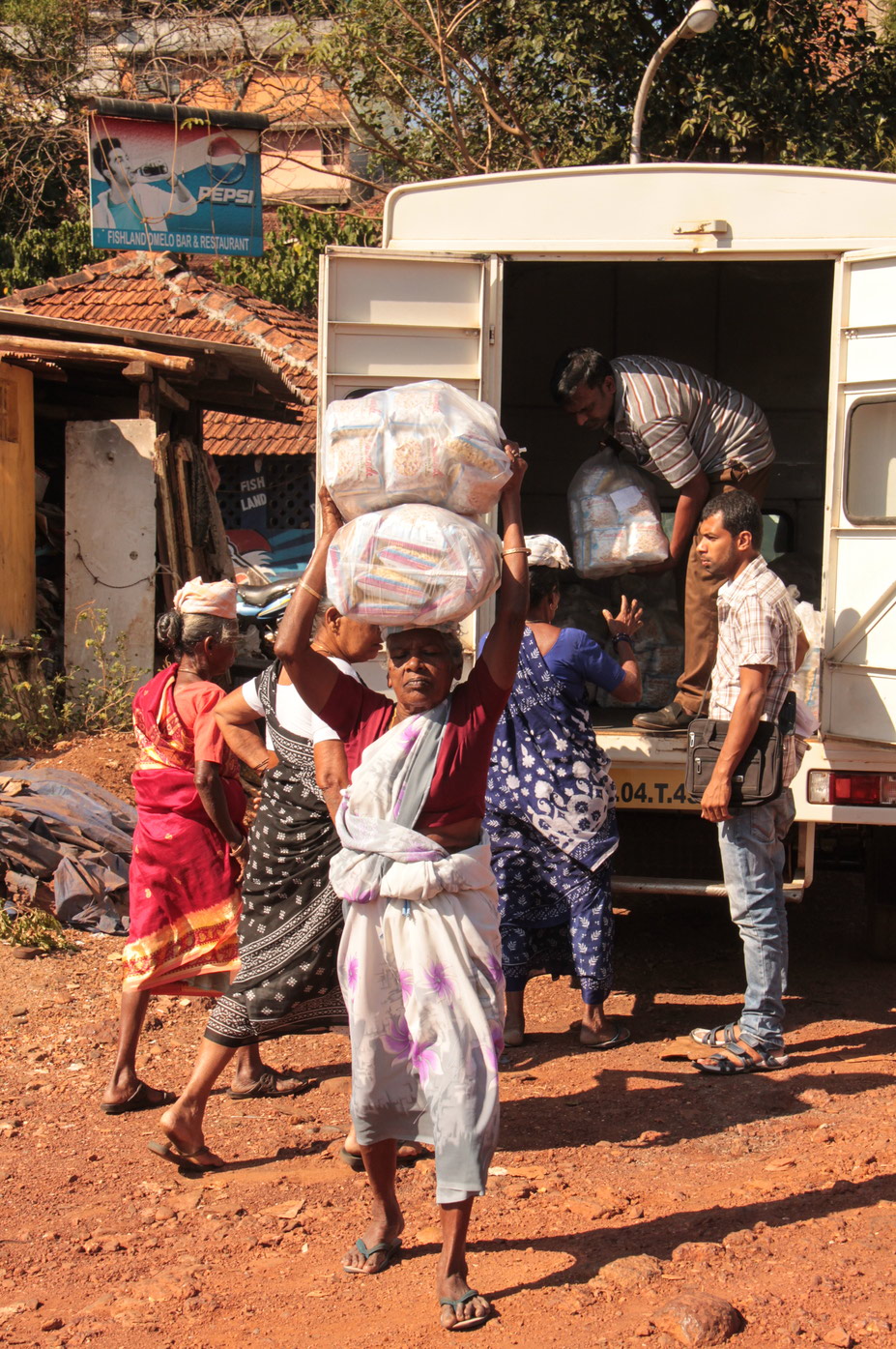 Nobody from the younger generation has taken up the occupation. "Our daughters are not interested in this work, they have studied a little, so want to work in offices", said Maria Borges. There are currently only a dozen or so bhadels working in Margao market, all are over 50 years in age. Although it is believed that bhadels used to work in other Goan markets in the distant past, there are limited records, restricted to mention in folk songs.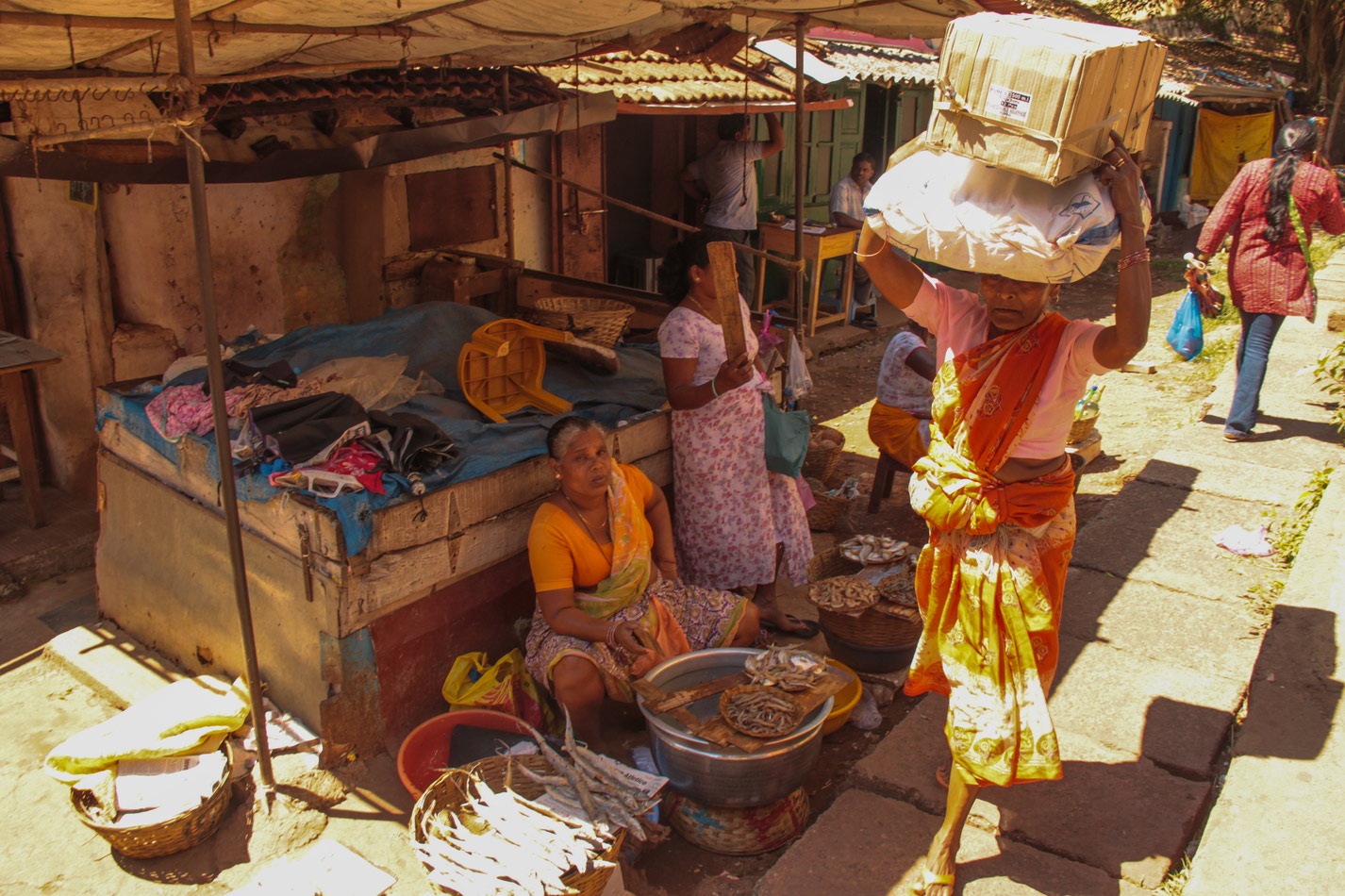 The women make the daily bus commute from villages neighbouring Margao city, such as Borda and Fatorda. They reach the market at varying times, from 8 a.m. to 10 a.m. after completing their morning round of household chores. They leave for their homes by 6.30 p.m.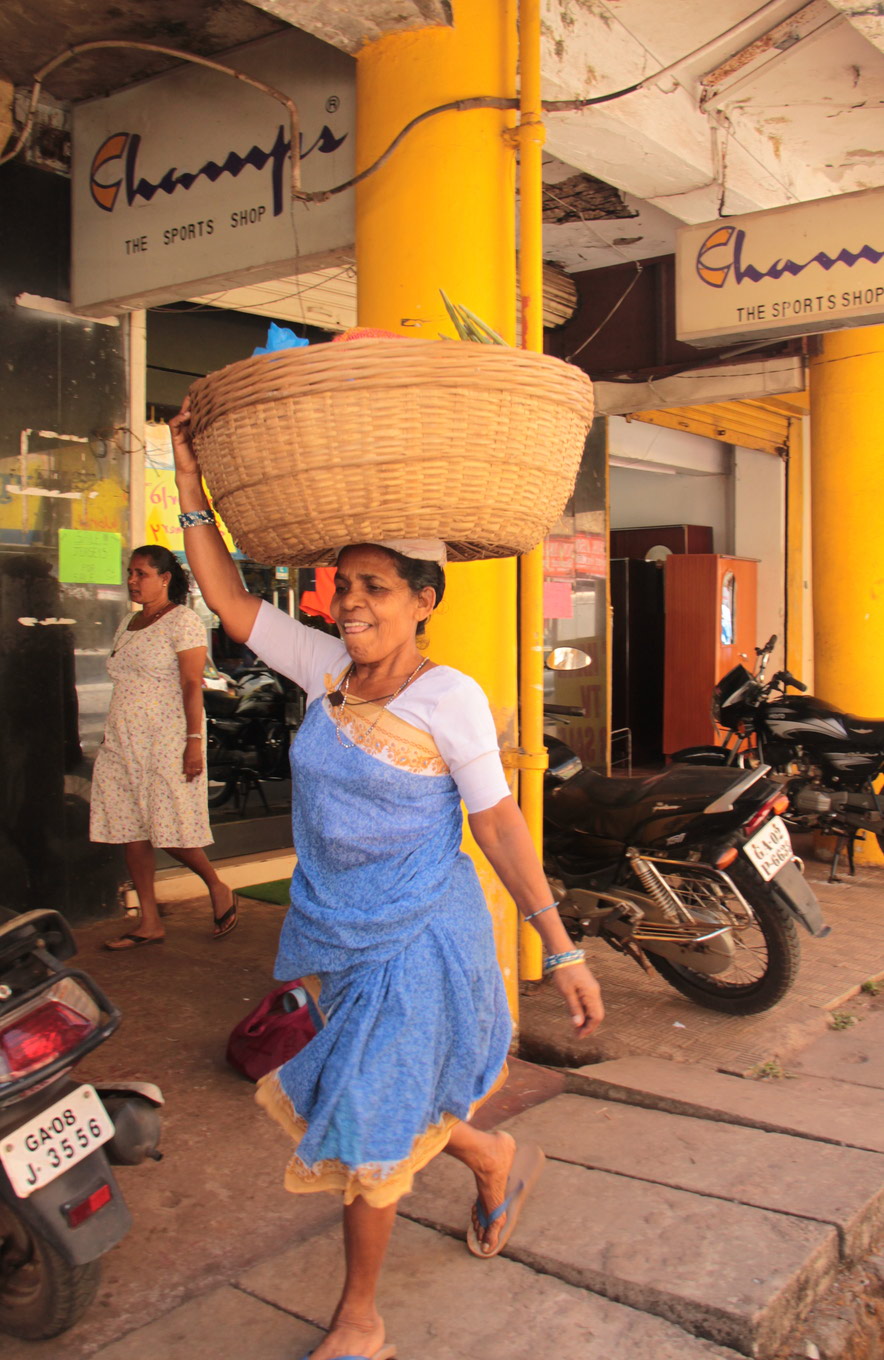 The Bhadels in Margao have traditionally been Roman Catholic. They are Kunbis – a tribal community considered indigenous to Goa. Elpine Almeida has draped her dress in the typical Kunbi style although the cloth and colors are not what was traditionally used - those are no longer in production.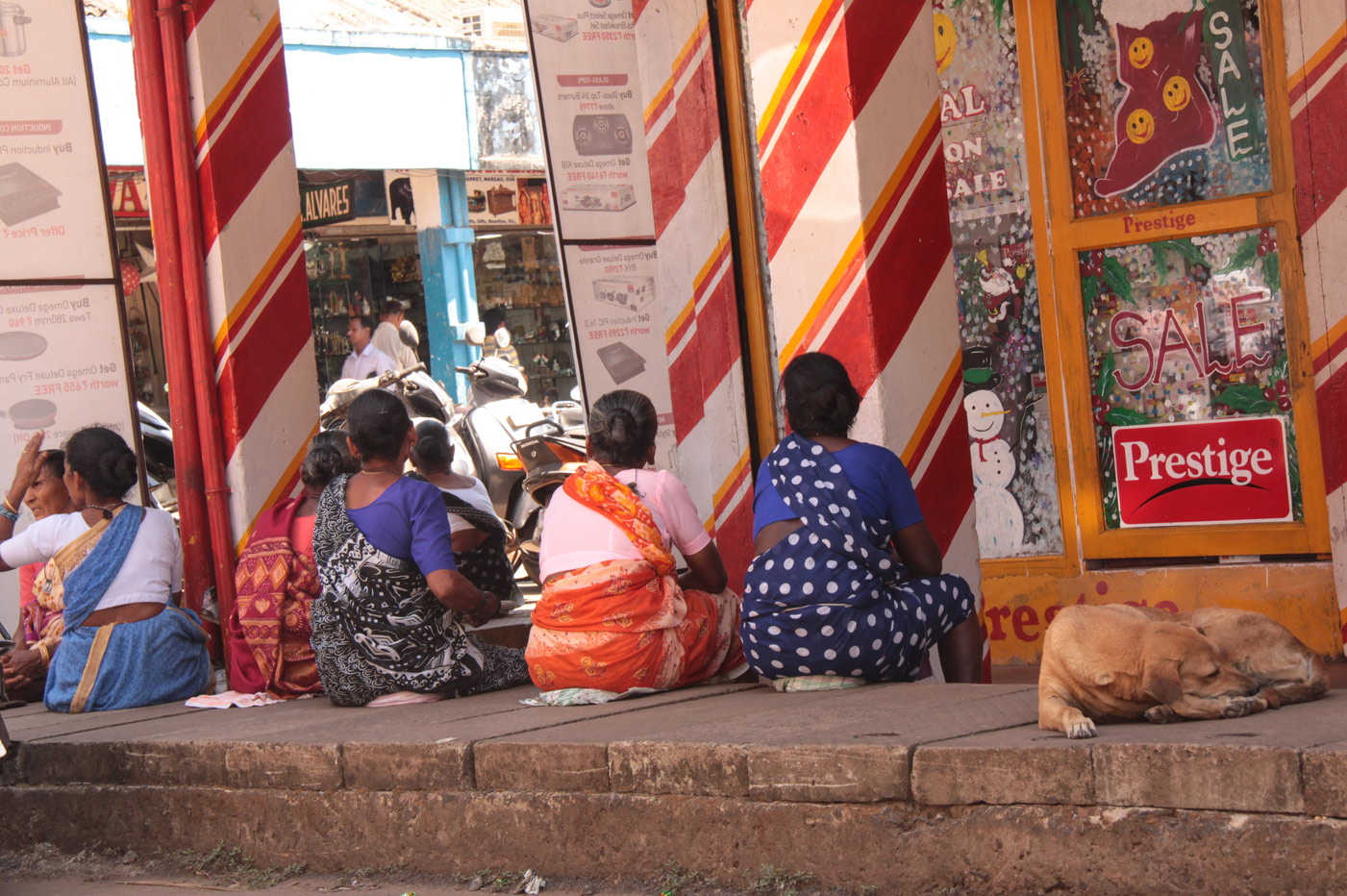 The Bhadel women usually gather in a lane outside one of the oldest shops in Margao market. It's the Christian season of Lent - a time for austerity - a slow shopping season. This is bad for business but allows the women to take a breather.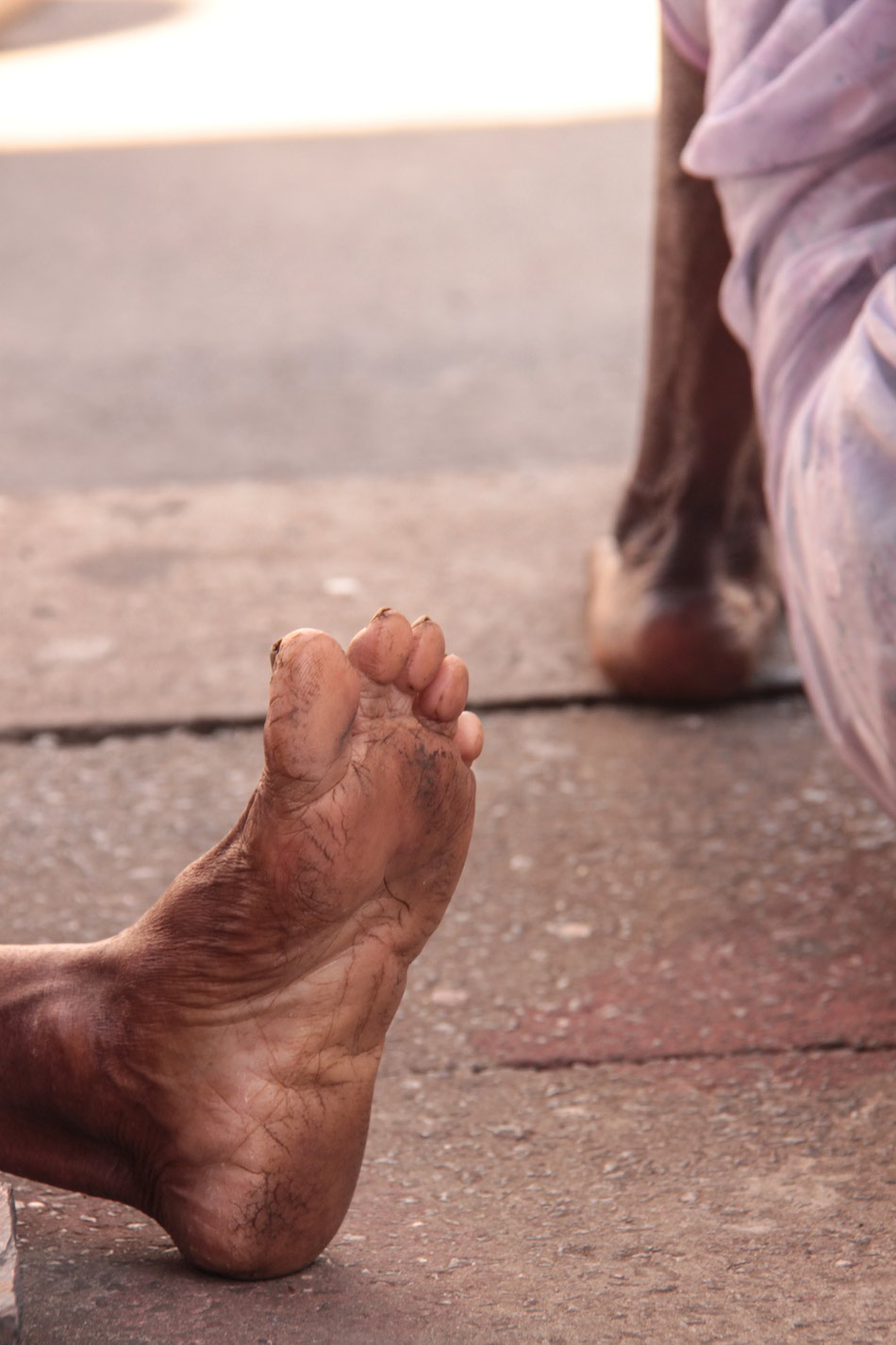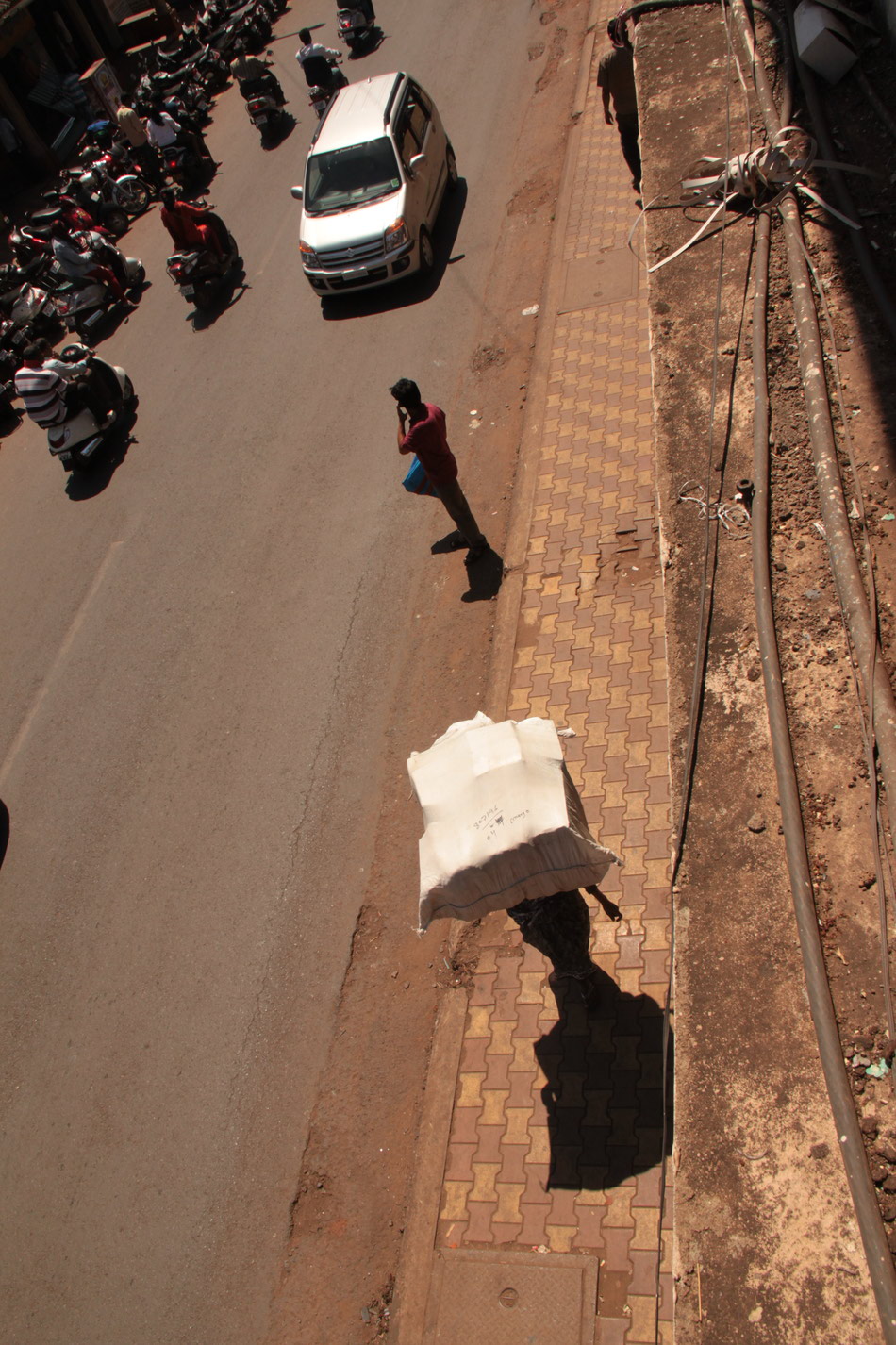 The introduction of the Konkan railway in the late 1990s brought in migrant workers from neighboring states, affecting the women's earnings – cheap labour, sturdy young men were tough to compete with, leaving the women without work, resting their feet. But local merchants swear by the trustworthiness of the Bhadels. They leave their shops open in their care and do not hesitate to send them to the bank to deposit large amounts of money.
The Bhadels earn anything between 50 to 200 rupees a day. As things stand in 2015, carrying a medium sized shopping bag will fetch three rupees, hauling a steel cupboard will bring in 50 rupees to be divided by the number of women involved and carrying 50 kg goods will earn them 20 rupees.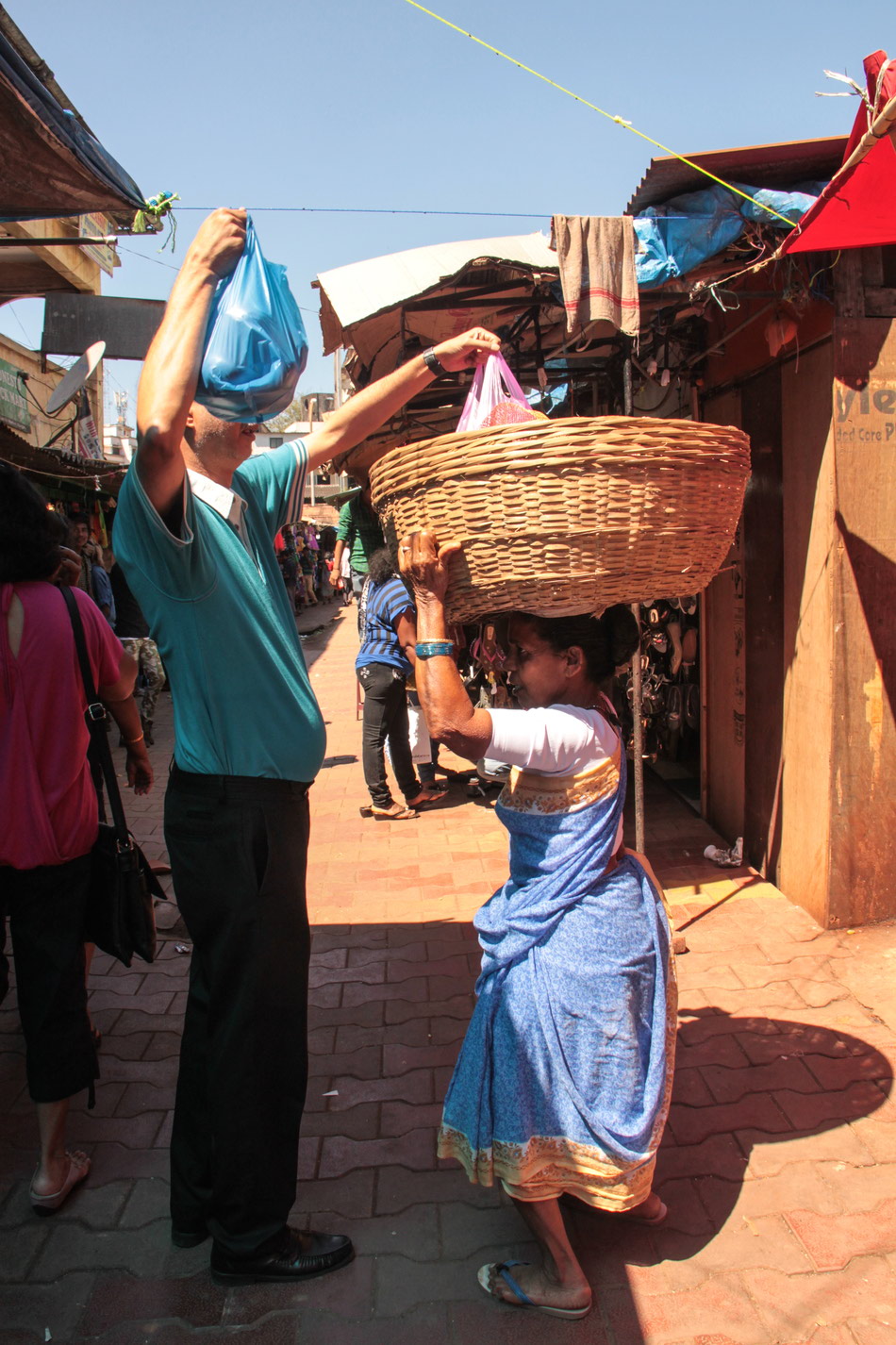 Store owners as well as shoppers use the services of the Bhadels to carry goods and heavy loads. Elpine Almeida carries a basket full of groceries for a local merchant as he goes about a weekly round of shopping for his home.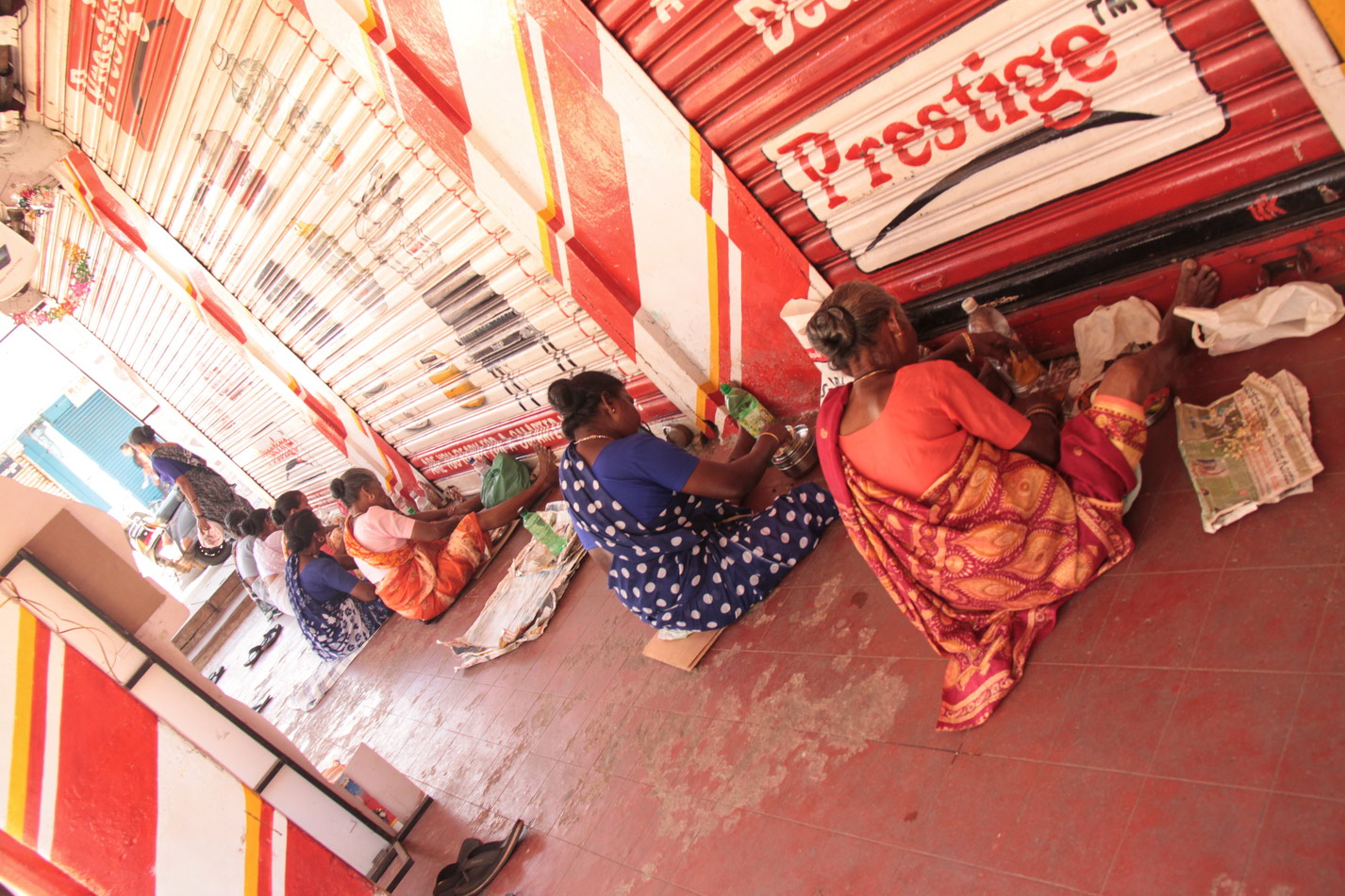 With shops in Goa closed from 1p.m. to 3.30p.m., the women use the downed shutters as their lunch spot.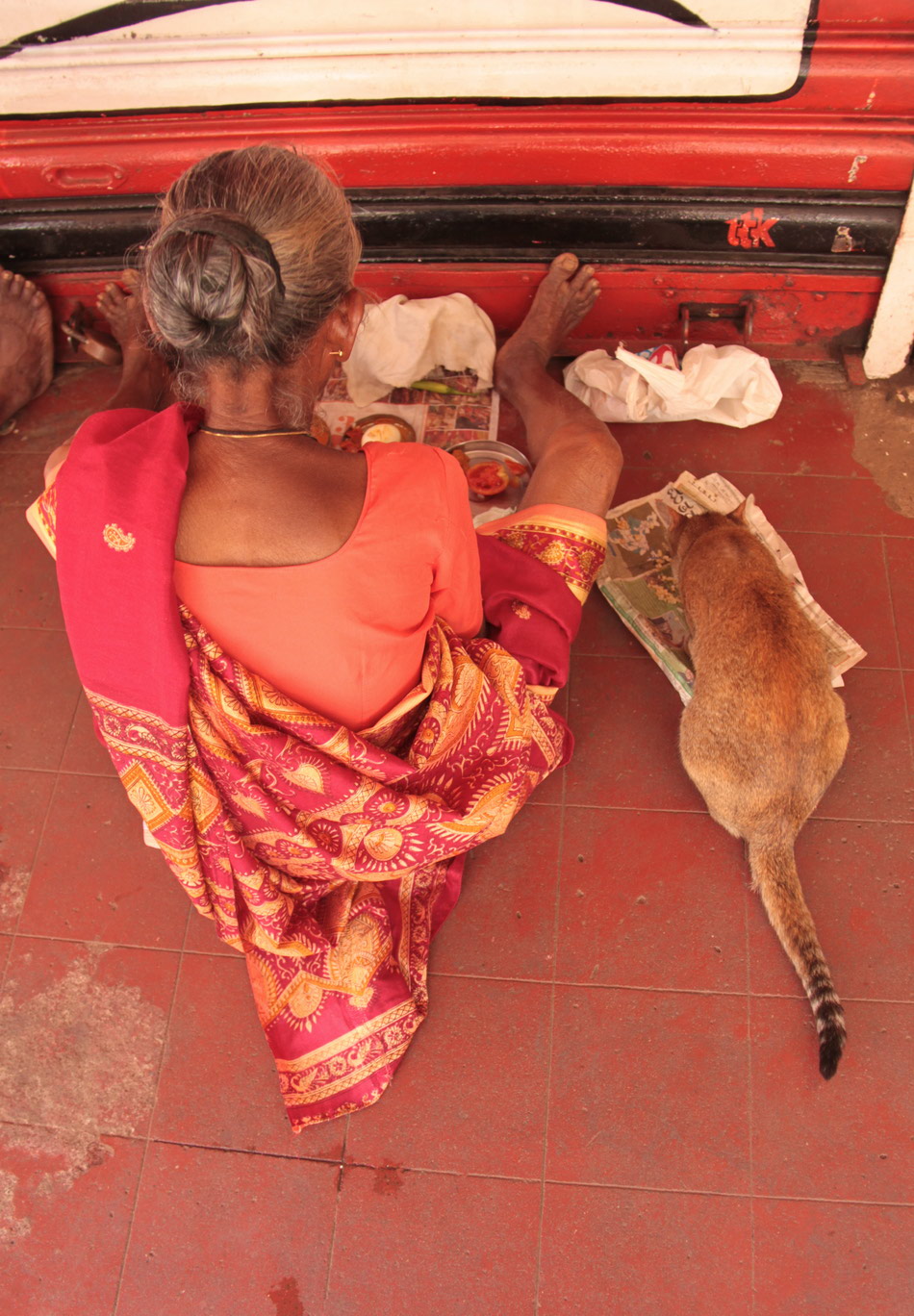 The Bhadel community cat gets its daily meal.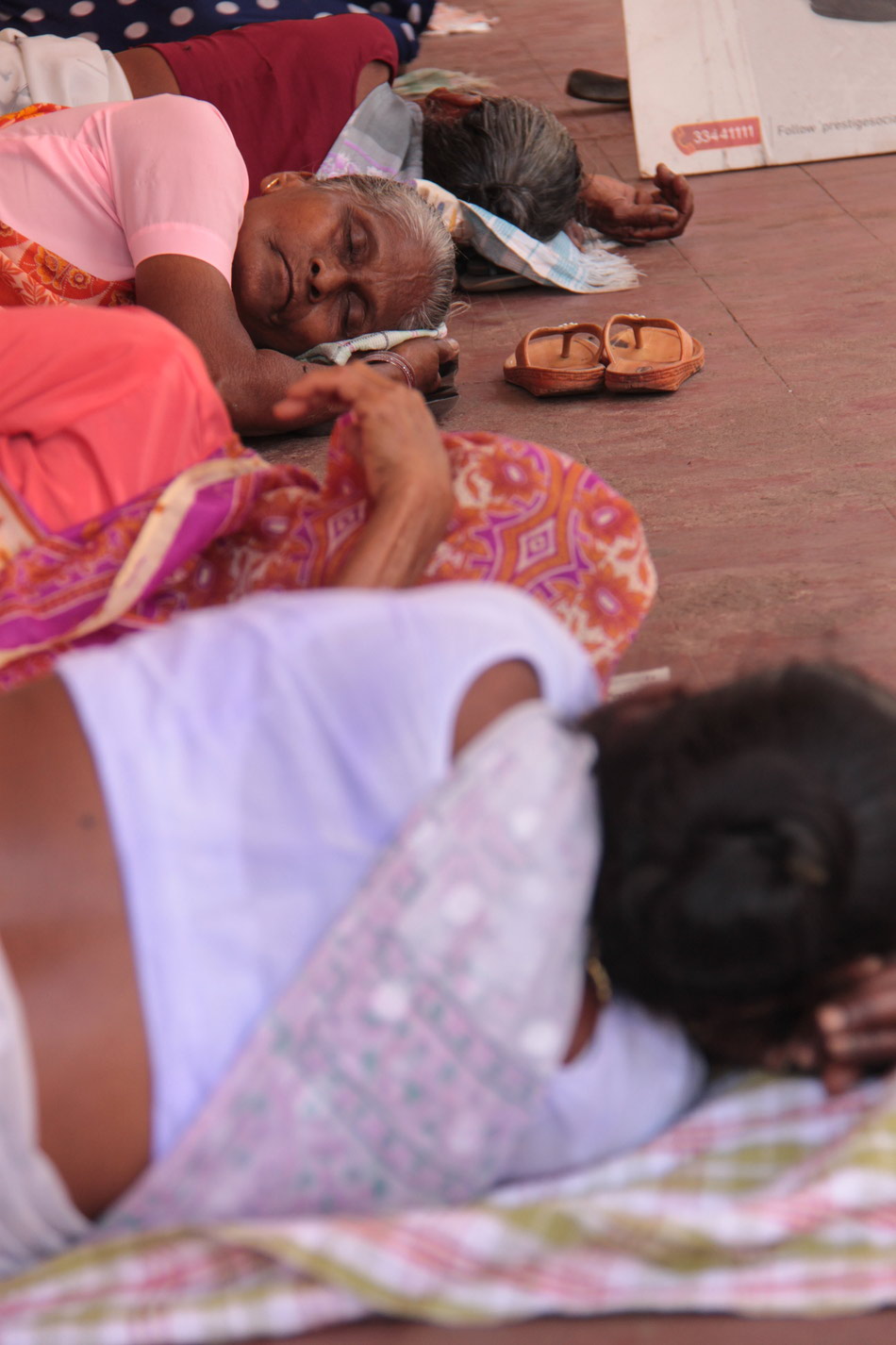 The all-important Goan siesta.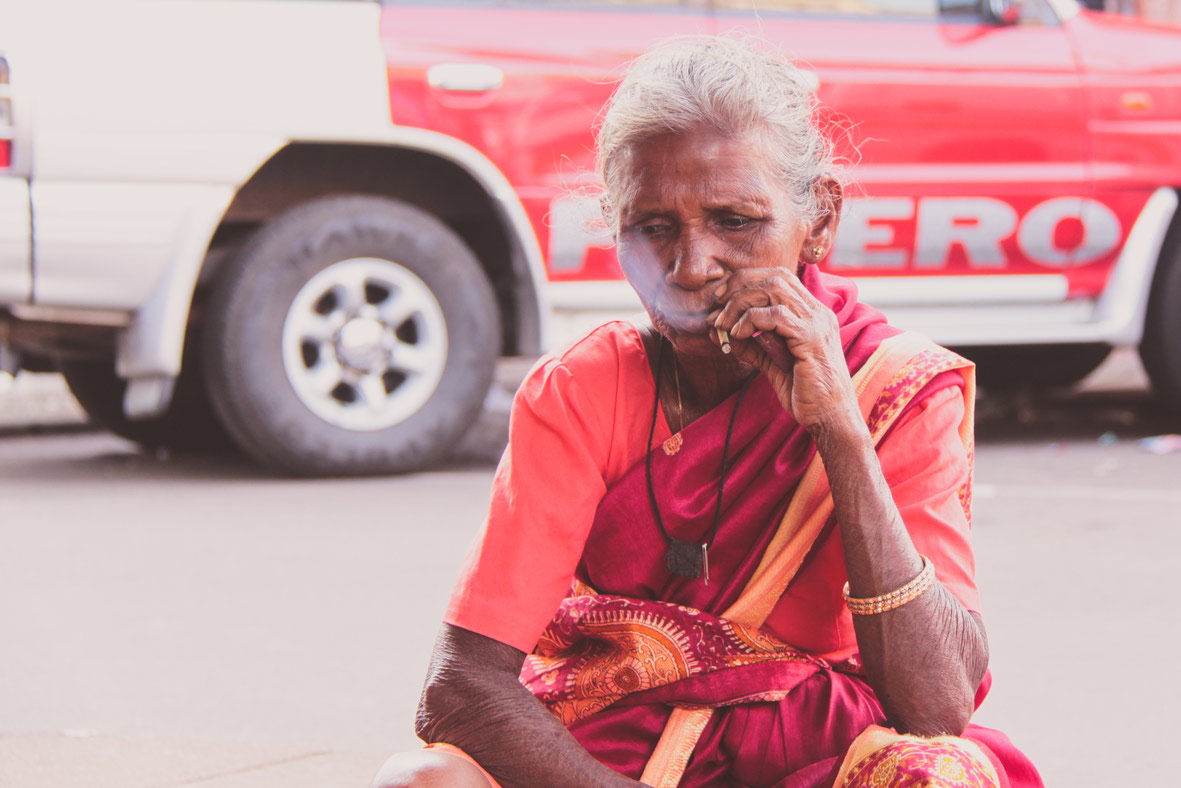 Rita Camara is the oldest of the working bhadels; her age is about 70 years. She lights her daily dose of the cheap beedi – tobacco flakes rolled in dried tendu leaves.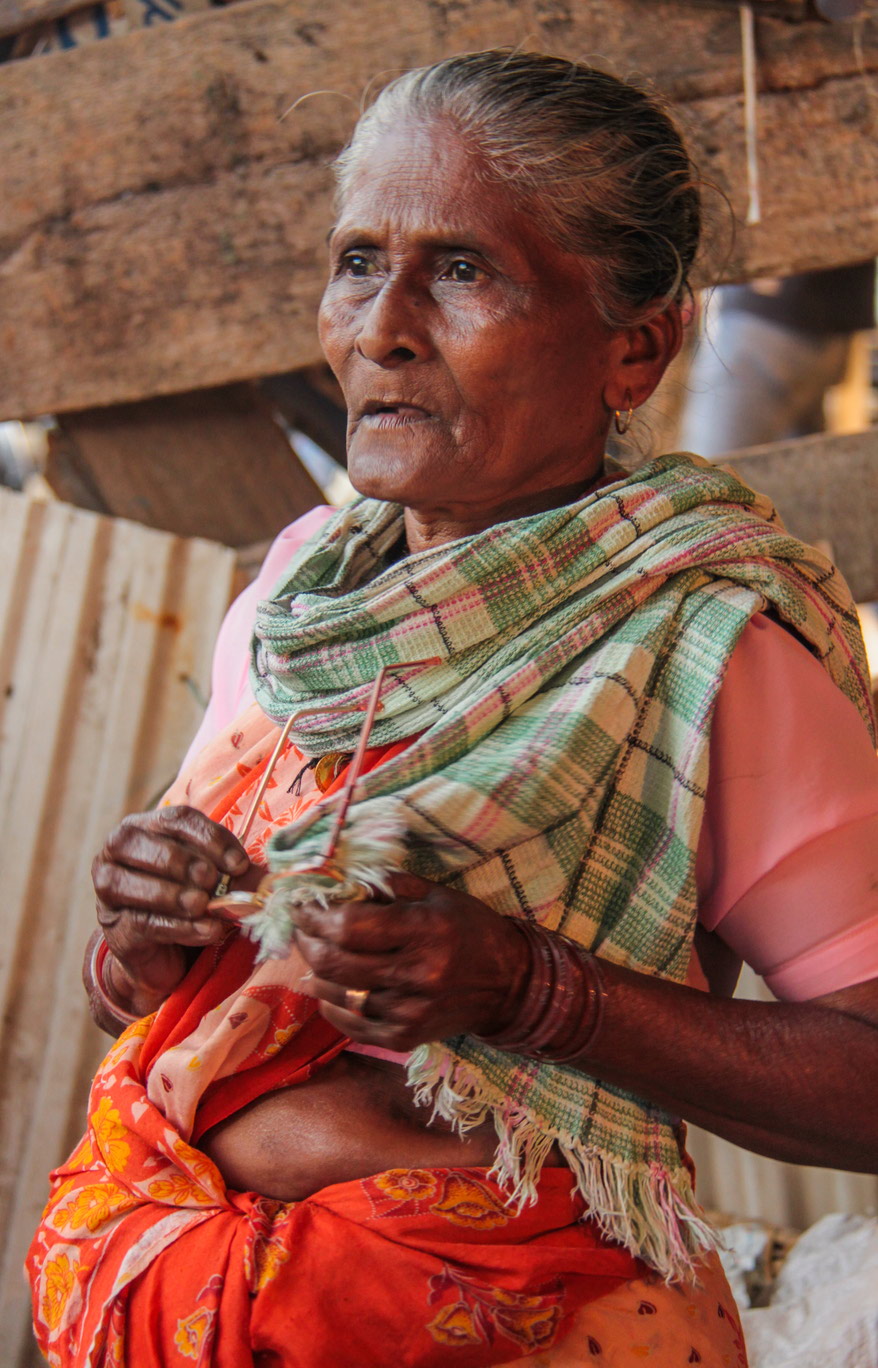 A few Bhadels have prescription glasses but find it inconvenient to wear them while working. "The specs come in the way of my work," says Pauline Almeida and quietly wears her prescription glasses only at the end of the day when she prepares to head back home.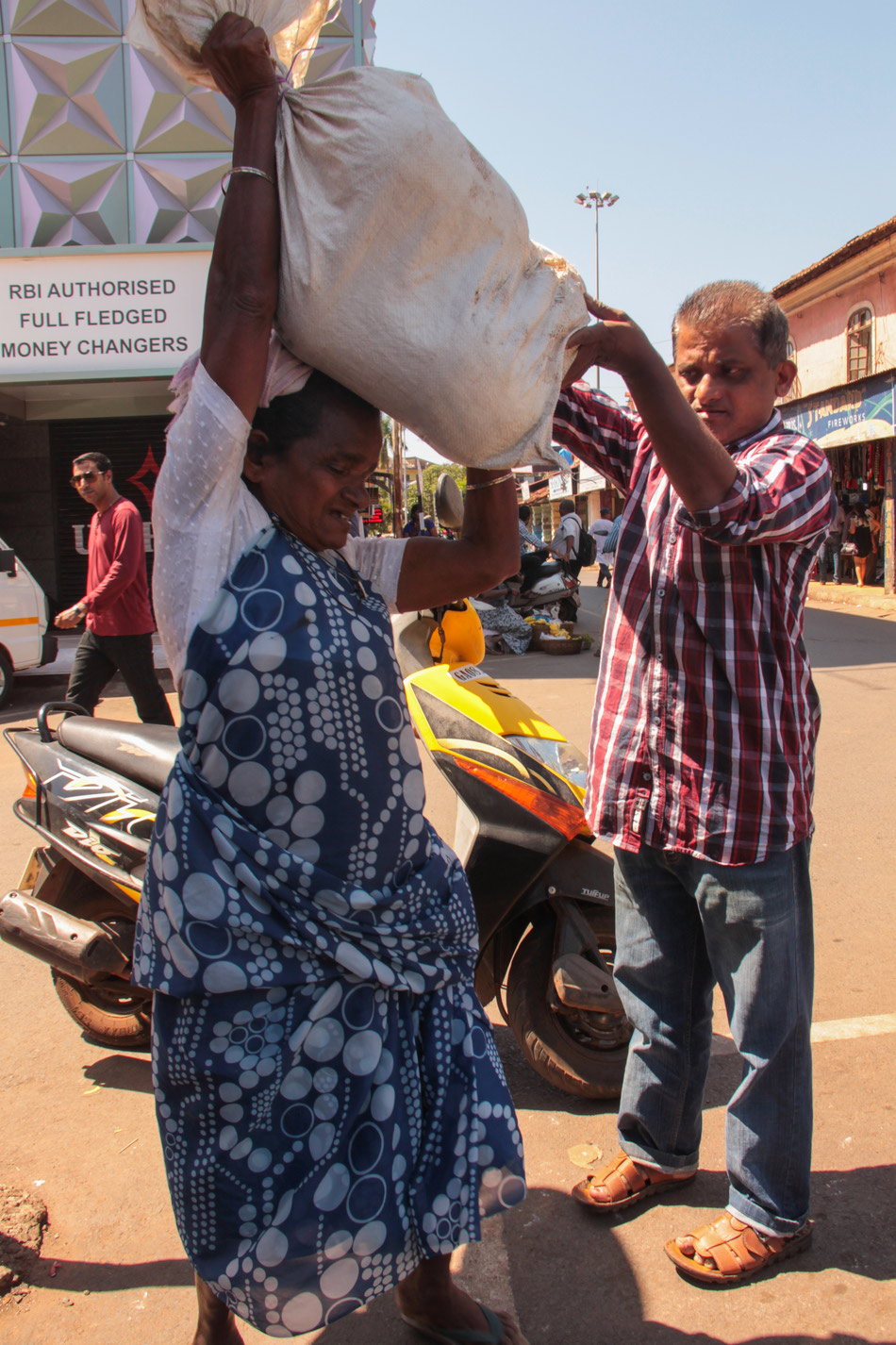 In 2011, as part of events to commemorate 50 years of liberation from Portuguese rule, the Goan government recognised the services of those Bhadels who worked in this occupation for over 25 years. They were given a one-time honorarium of Rs 25,000/- Although the women can apply for government pension schemes for senior citizens, the Bhadels are proud workers who have so far shied away from taking help.