" Kitkit [hopscotch], lattu [spinning top] and taas khela [cards game]," reels off Ahmad.
Almost immediately the 10 year-old corrects himself and clarifies that, "not me, Allarakha is the one who plays hopscotch."
Keen to establish the one year difference and nail his superior playing abilities, Ahmad adds, "I don't like these girly games. I play bat-ball [cricket] on the school grounds. School is shut now, but we climb the wall and enter the ground."
The cousins are students at the Banipith Primary School in Ashrampara locality – Allarakha is in Class 3 and Ahmad in Class 4.
It's the early part of December 2021 and we are in West Bengal's Beldanga-I block to meet women who roll beedis for a living.
We have stopped near a lone mango tree. It stands at the edge of a narrow road that passes through an old graveyard; in the distance are yellow mustard fields. It's a world of silence and calm with dead souls resting in their eternal sleep; the solitary tree with a towering presence stands in silent vigil. Even the birds have abandoned the tree till it bears fruit again in the spring.
The quiet is broken by the sound of running – Ahmad and Allarakha, burst upon the scene. They arrive skipping, jumping, hopping – sometimes all at once. They don't appear to notice our presence.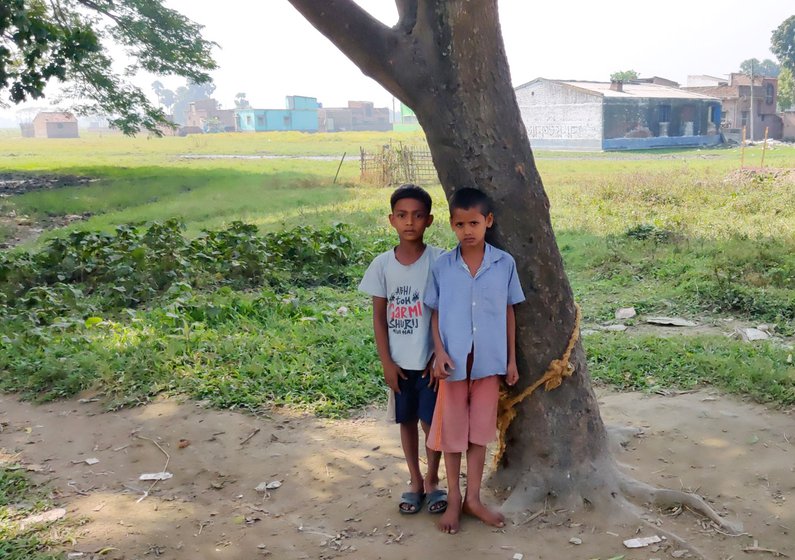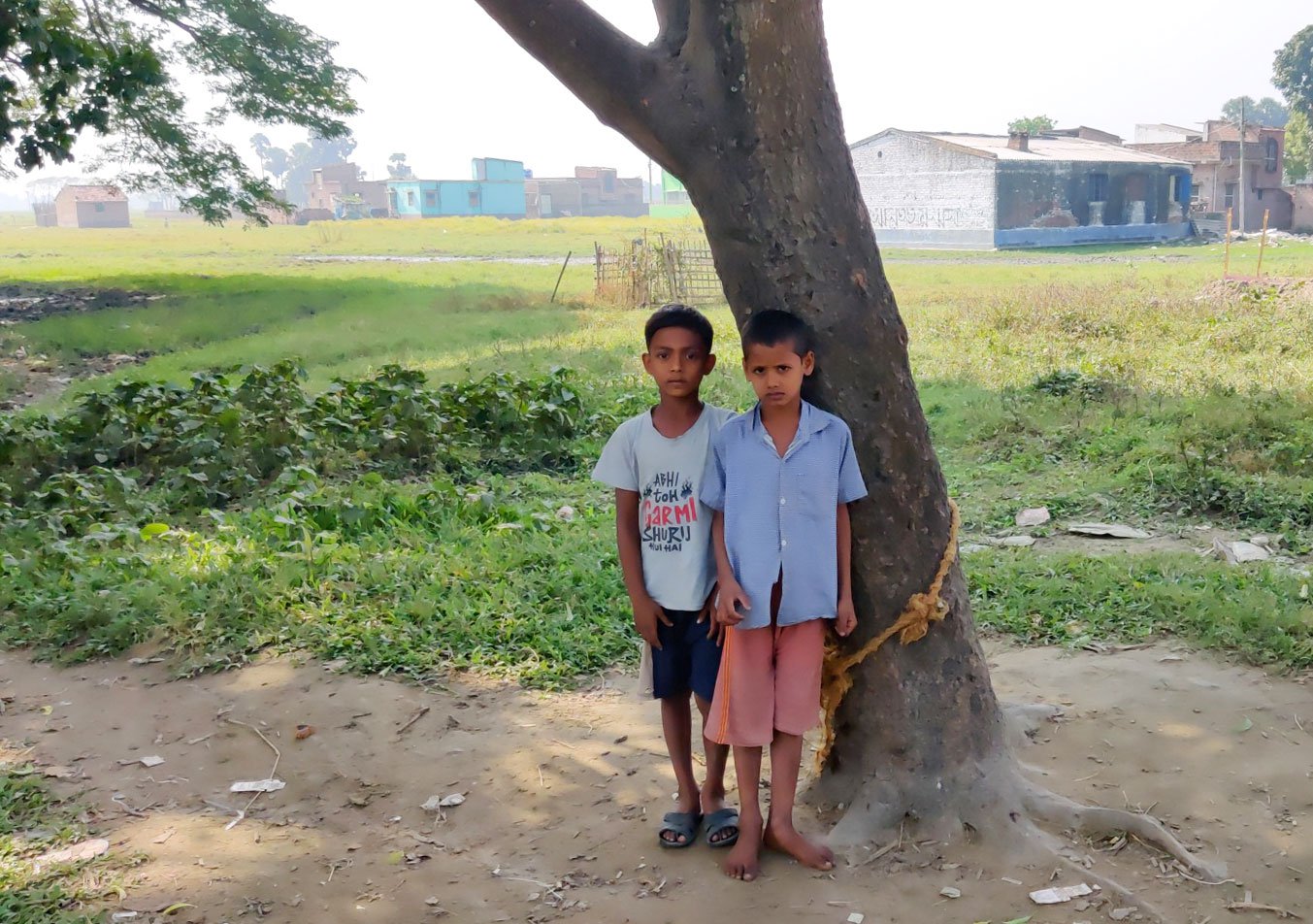 PHOTO • Smita Khator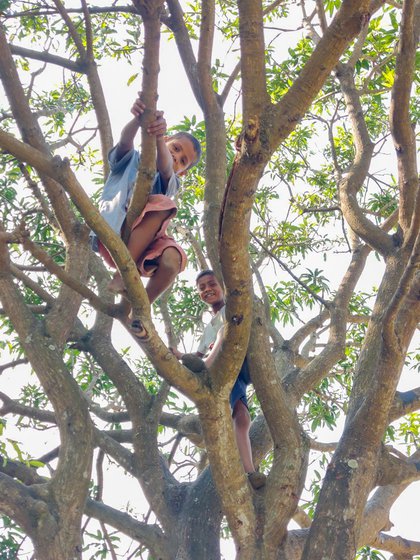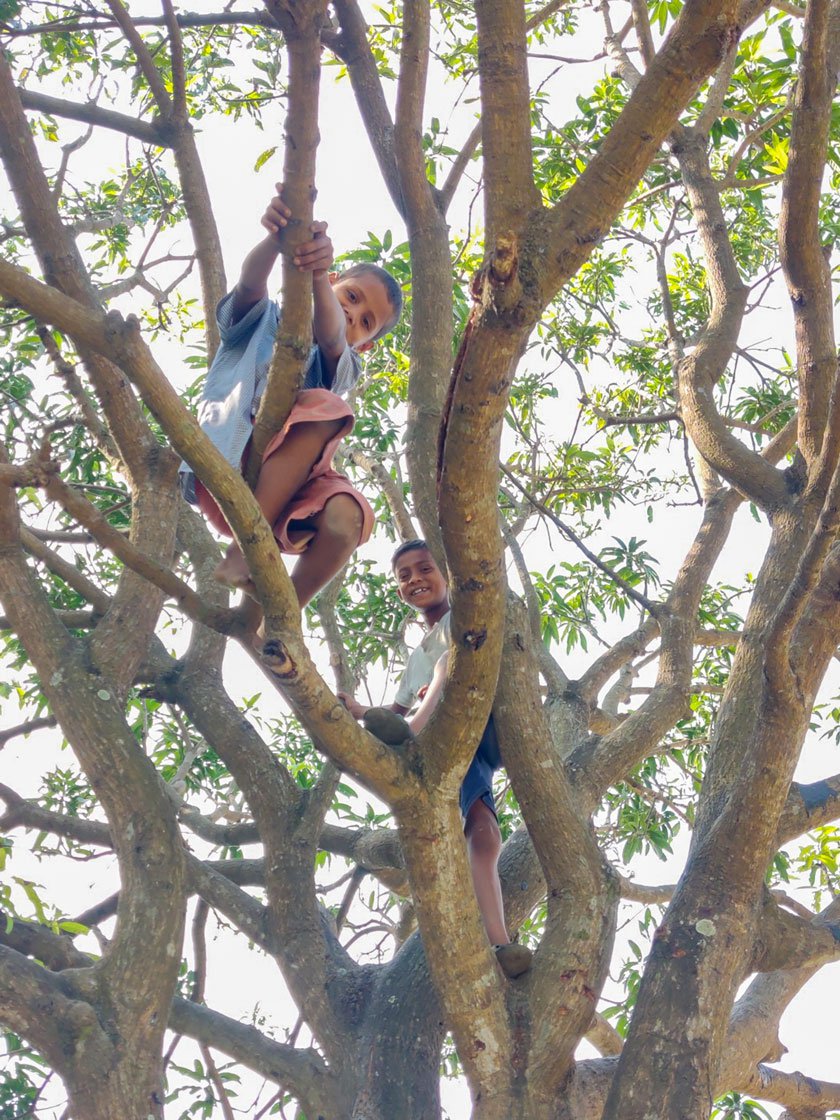 PHOTO • Smita Khator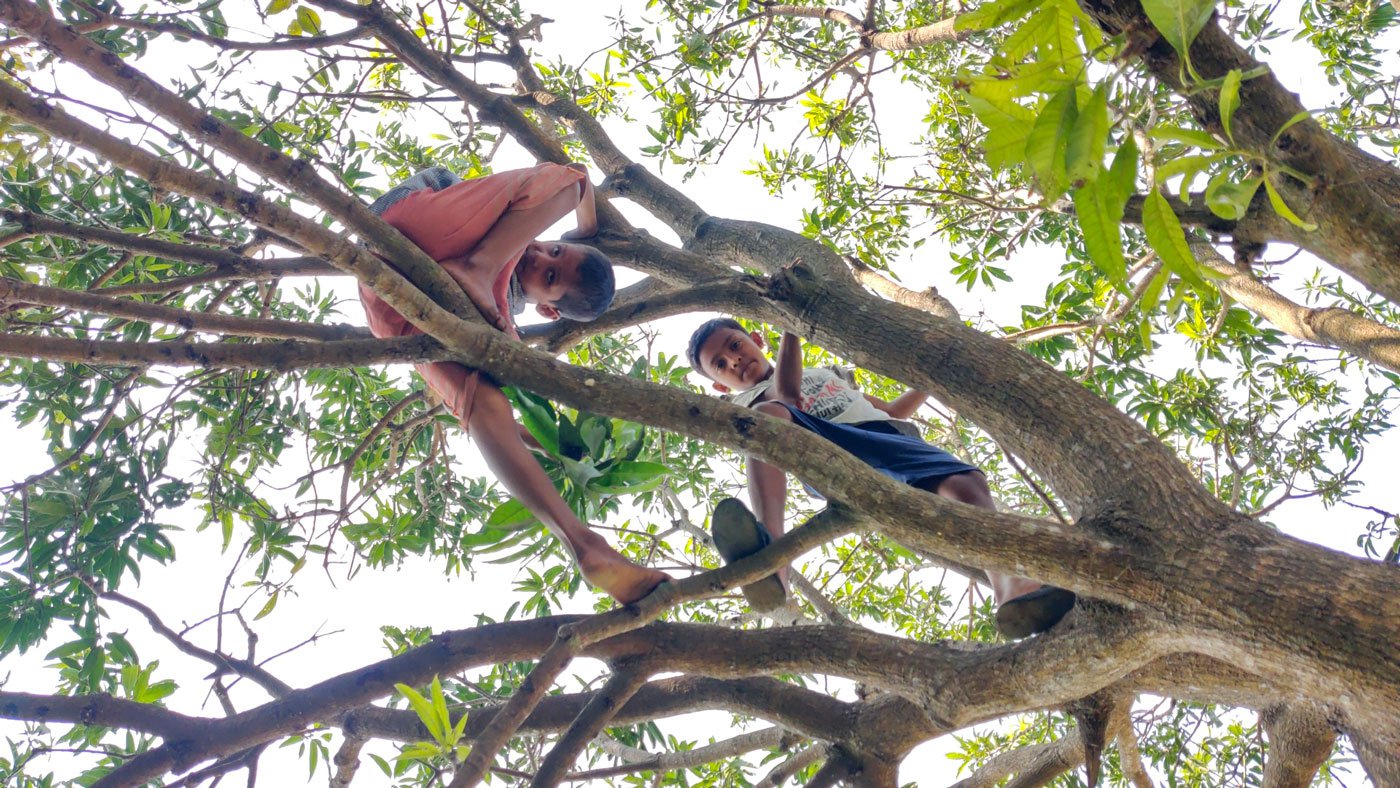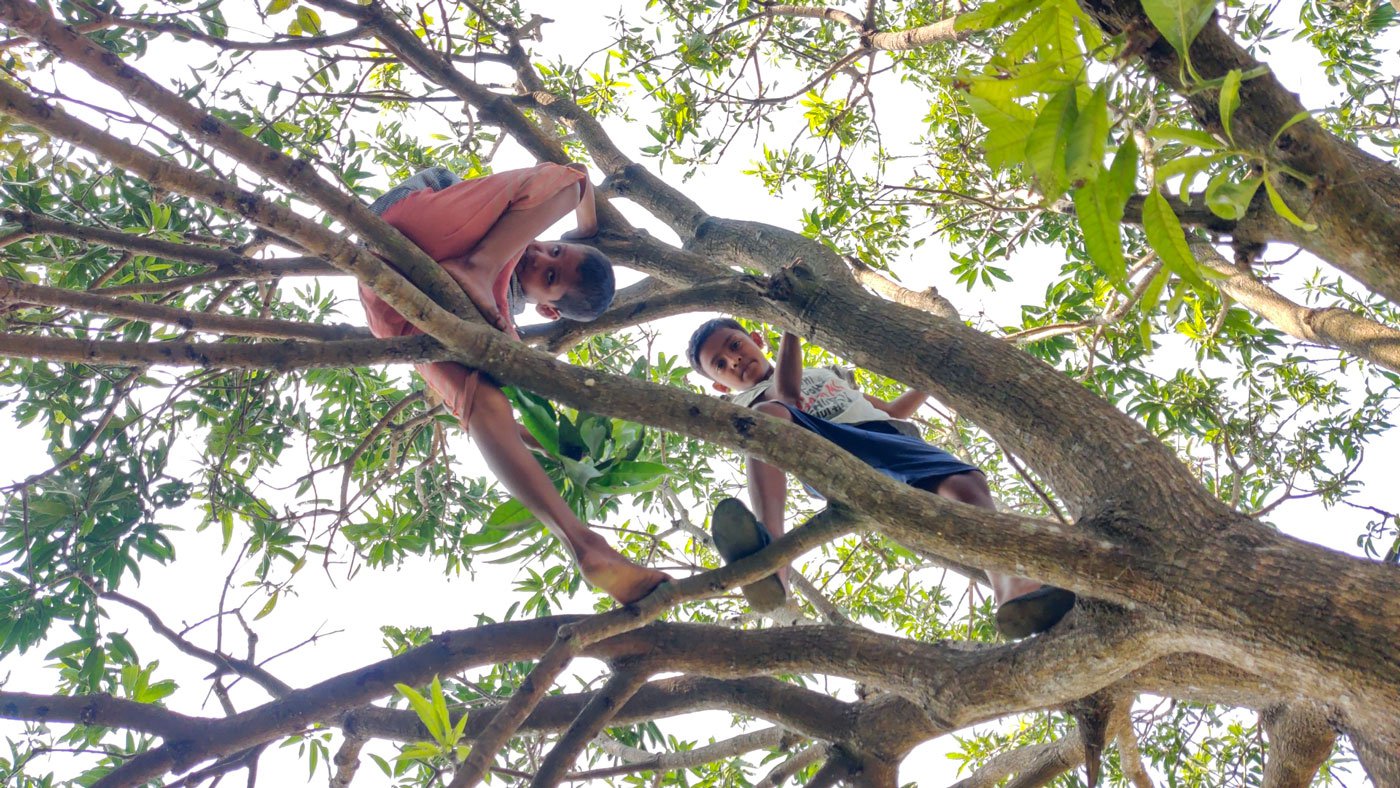 PHOTO • Smita Khator
On reaching the tree, they measure their heights standing against its trunk. This is a daily exercise as is evident from markings on the bark.
I ask the cousins, "is it any more [higher] than yesterday?" The marginally younger Allarakha flashes a toothless smile and says chirpily, "So what? We are very strong!" To prove his stature he points towards a missing tooth and says, "See! The mouse has taken my baby tooth. I will soon have strong ones like Ahmad."
Just one summer older, Ahmad bares a mouthful of teeth and adds, "All my dudher daant [milk teeth] are gone. I am a big boy now. I will go to a big school next year."
As further proof of their growing strength they clamber up the tree with squirrel-like agility. In a heartbeat the two have reached the middle branches and settle down, their small legs dangling down.
"This is our favourite game," says Ahmad brimming with joy. "When we have classes we do this after school," adds Allarakha. The boys are in the primary section and are not yet back in school. There was a prolonged shutdown of educational institutions in the wake of the Covid-19 pandemic, from March 25, 2020. Although schools had reopened, only students in the higher classes were attending in December 2021.
"I miss my friends," says Ahmad. "We used to climb this tree and steal raw mangoes in summer." The boys miss the soya chunks and eggs that they got when school was on. Now their mothers go to school once a month to collect the midday meal [kit], says Allarakha. The kit includes rice, masoor daal , potatoes and a soap.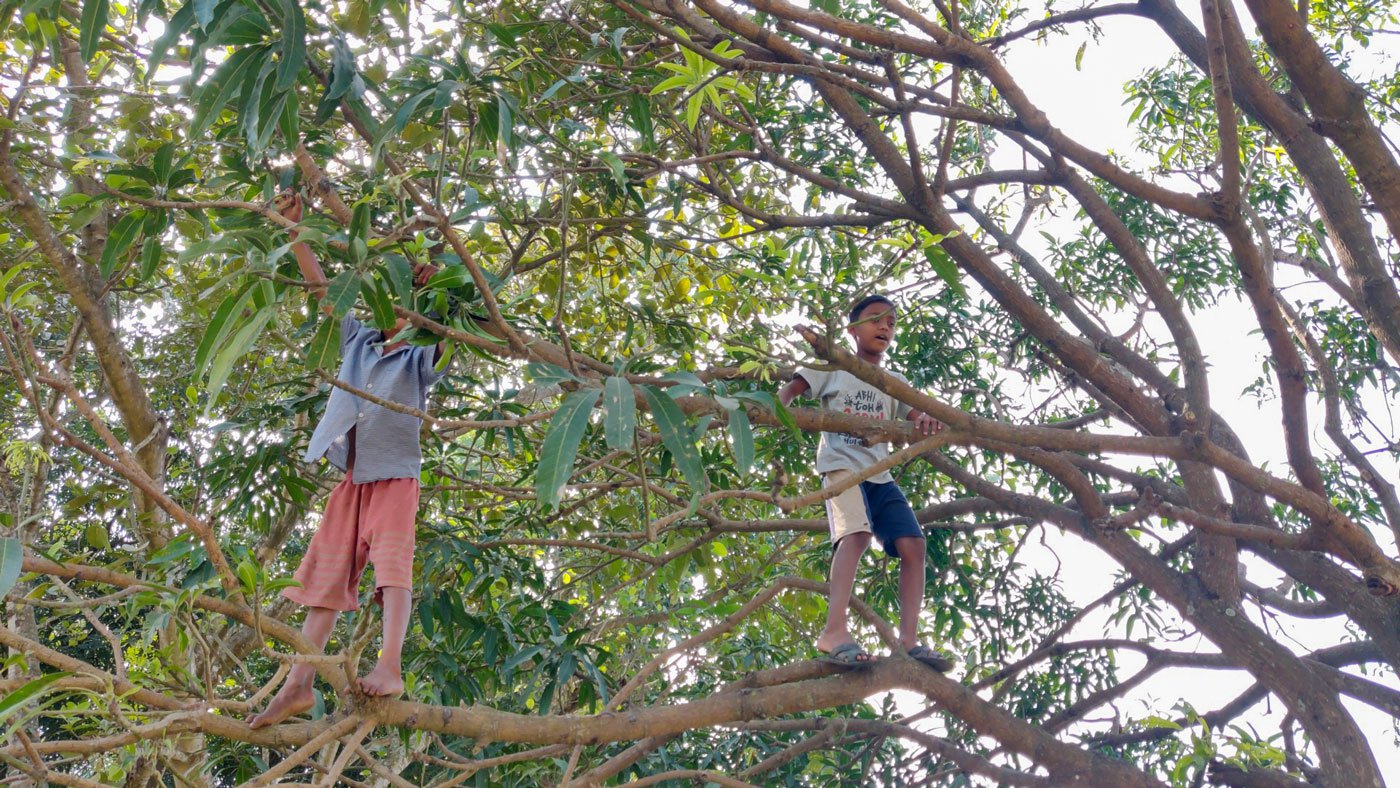 PHOTO • Smita Khator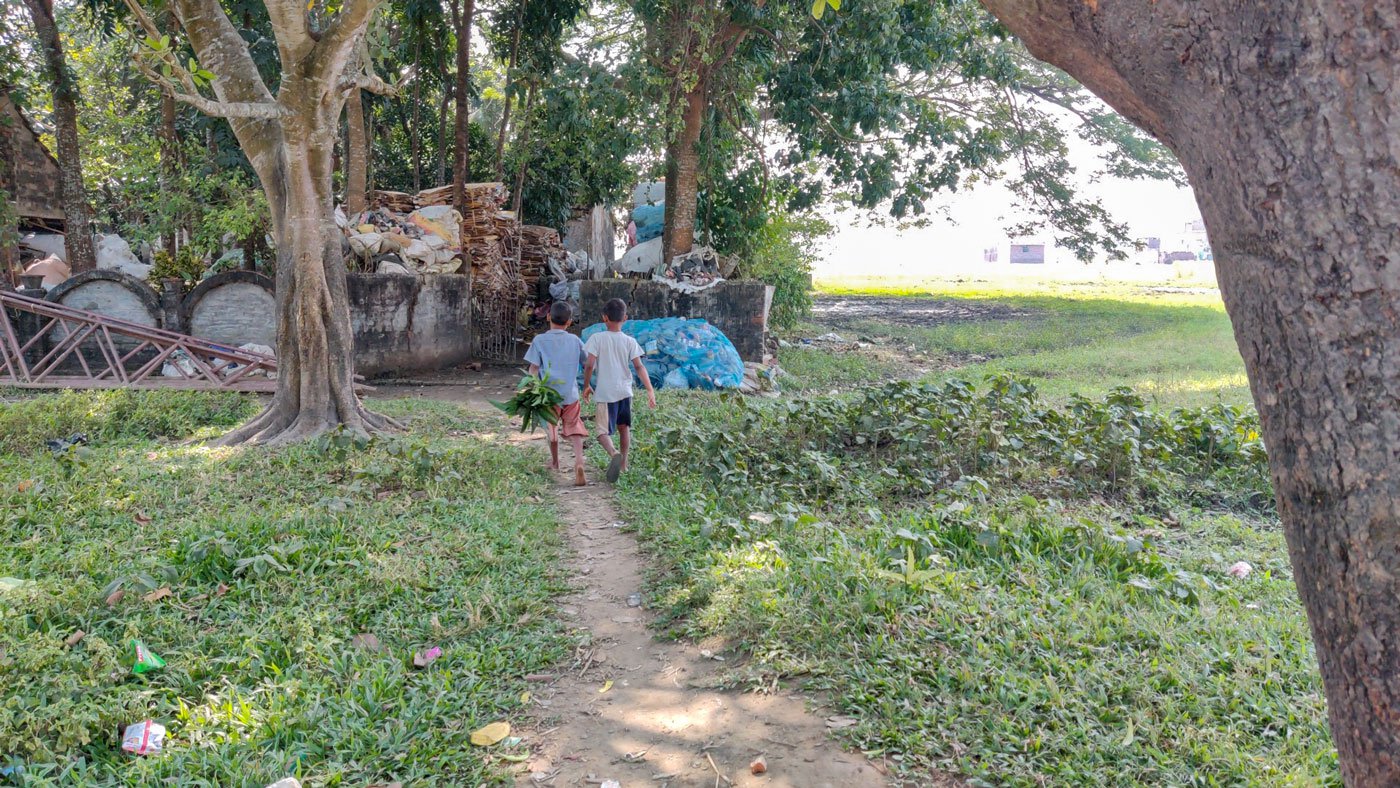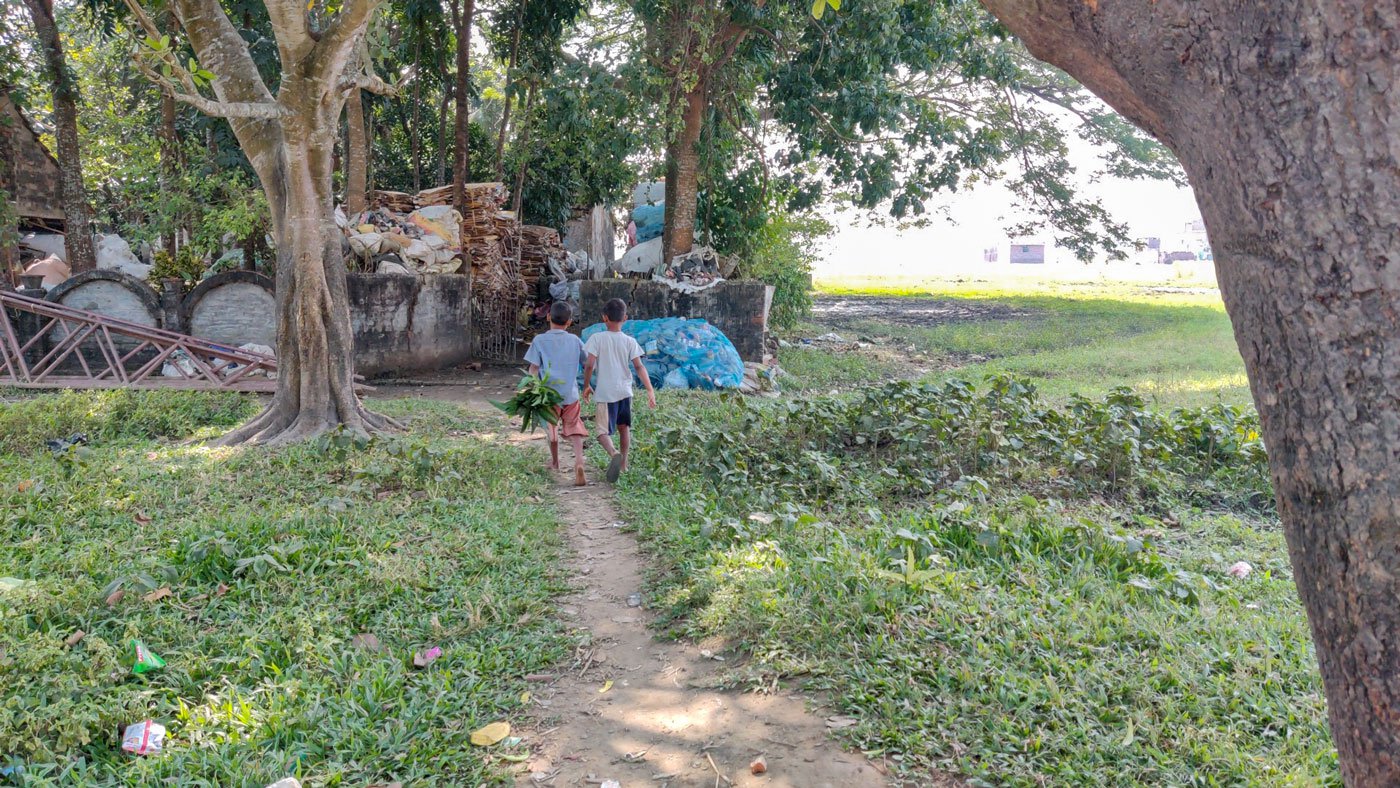 PHOTO • Smita Khator
"We study at home and our mothers teach us. I read and write twice a day," says Ahmad.
"But your mother told me you are very naughty and don't listen to her at all," I say.
"We are very young you see… ammi [mother] doesn't understand," says Allarakha. Their mothers are busy from dawn to midnight with household chores, rolling beedis in between to feed their families; their fathers work in distant states as migrant workers on construction projects. "When abba [father] comes home, we take his mobile and play games, that's why ammi gets angry," says Allarakha.
The games they play on the phone are loud and noisy: "Free-fire. Full of action and gun fighting." When their mothers protest, they escape to the terrace or outdoors with the phone.
As we are speaking the two boys move among the branches collecting leaves and taking care not to waste even a single leaf. We soon get to know the reason for this as Ahmad tells us: "these are for our goats. We have 10. They love to eat these leaves. Our ammis take them for grazing."
In no time they are clambering down the tree and on reaching the broad trunk they jump and land on the ground with the mango leaves intact. "You grown up people ask too many questions. We are getting late," says Ahmad ticking us off. Then the two boys start walking, skipping and jumping back down the dirt road that brought them here.