In Parappa village of Kerala, a group of around 15 men drum on 'grass' – on the mulam chenda , a bamboo drum. They are from the Mavilan Adivasi community, traditional performers who live mainly in Kasargod and Kannur districts.
"Long ago, our ancestors used these bamboo drums to create music," says  K. P. Bhaskaran, whose troupe features in the video here, all from Parappa in Vellarikkund taluk of Kasargod. "Even today drums are made of cowhide [elsewhere in Kerala]. Traditionally, we never used cow meat or cowhide in our daily lives. So our ancestors made drums out of bamboo to create music for our ritual arts like Theyyam."
Until some decades ago, the community could easily get forest produce, but with access restricted by the government, making bamboo drums has become costly. The Mavilans now purchase bamboo from the market in a Badiadka town, around 50 kilometres away. Each bamboos stem costs Rs. 2,500 to Rs. 3,000 and can be used to make 3 to 4 drums. One drum is used for a maximum of two performances, after which it tends to crack. It takes the drummers 3 to 4 days to make a drum – carving it, leaving it to dry in the sun. "It takes a lot of hard work to make a single piece of the bamboo drum," says Sunil Veetiyodi, one of the drummers.

In the past, the Mavilans (locally called Mavilar) worked for landlords on agricultural land. Now a few families own small plots of land for cultivation, and the drummers mainly work as daily wage labourers, carpenters, on construction sites or as house painters.

Only around 30-35 members in the community still play the bamboo drums. Traditionally, Mavilan men drum and sing, while women dance at temple festivals and other events. The number of invitations to perform, says K. P. Bhaskaran, one of the drummers, varies from zero to 10 a year. A performance goes on for 10 to 30 minutes, and each drummer gets Rs. 1,500. They pay for their own travel expenses, and usually lose wages for that day.
"We might struggle, but we will make sure that our culture is passed on to the young ones in the family," Bhaskaran says. "Our art and our culture, we treasure them. We know these are unique and passed on across generation. It is our identity."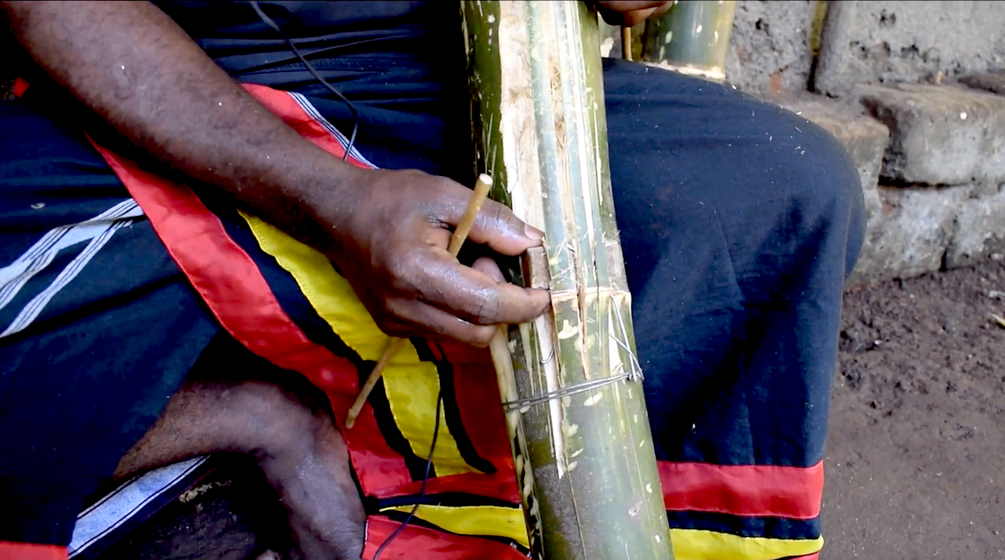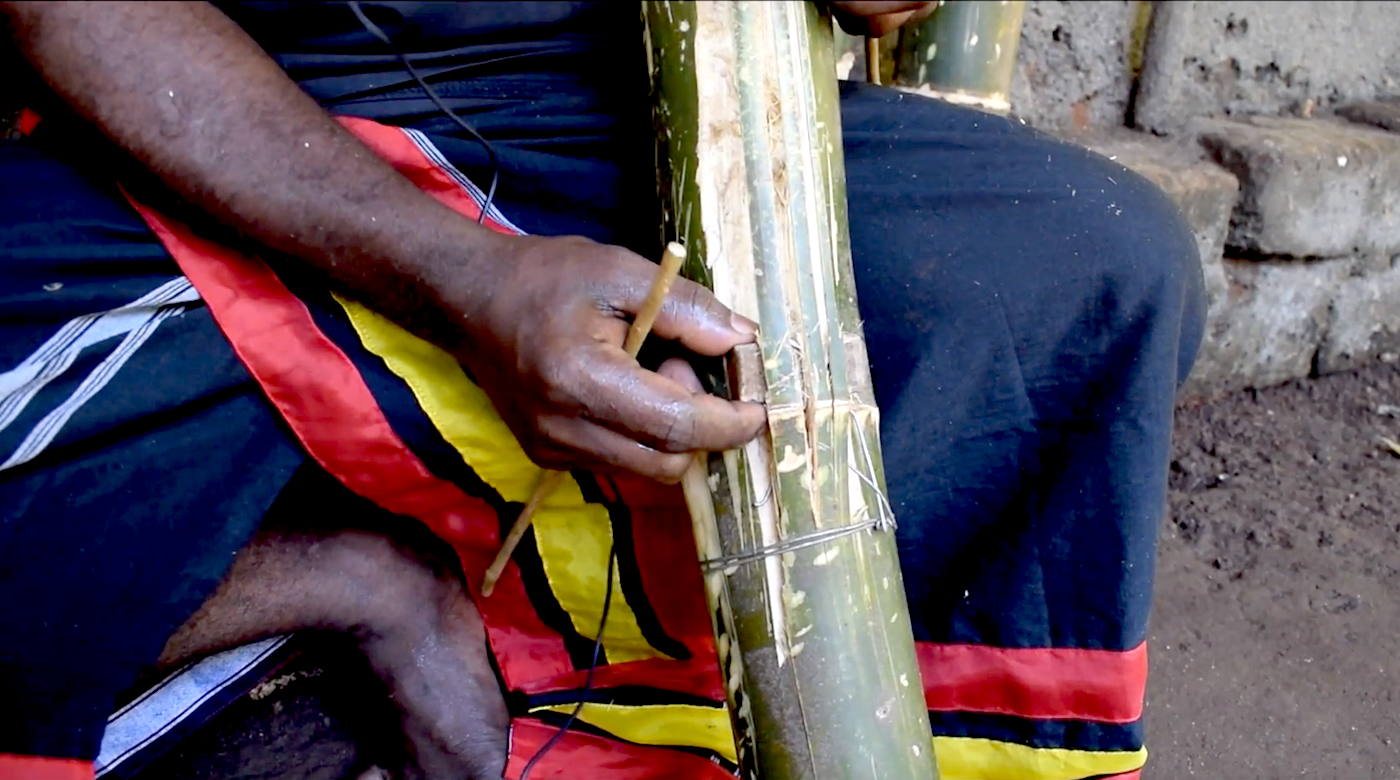 PHOTO • Gopika Ajayan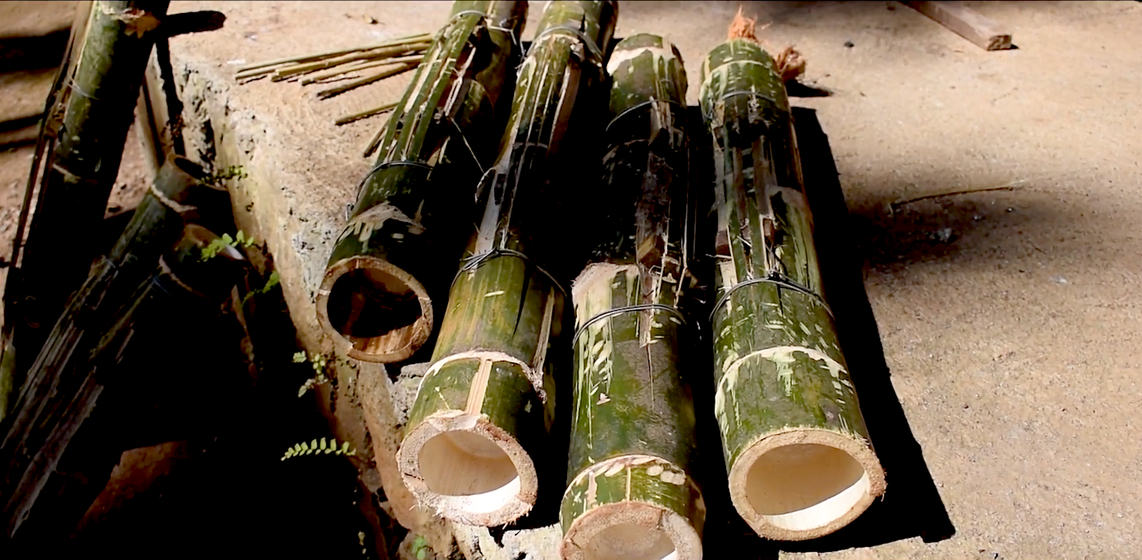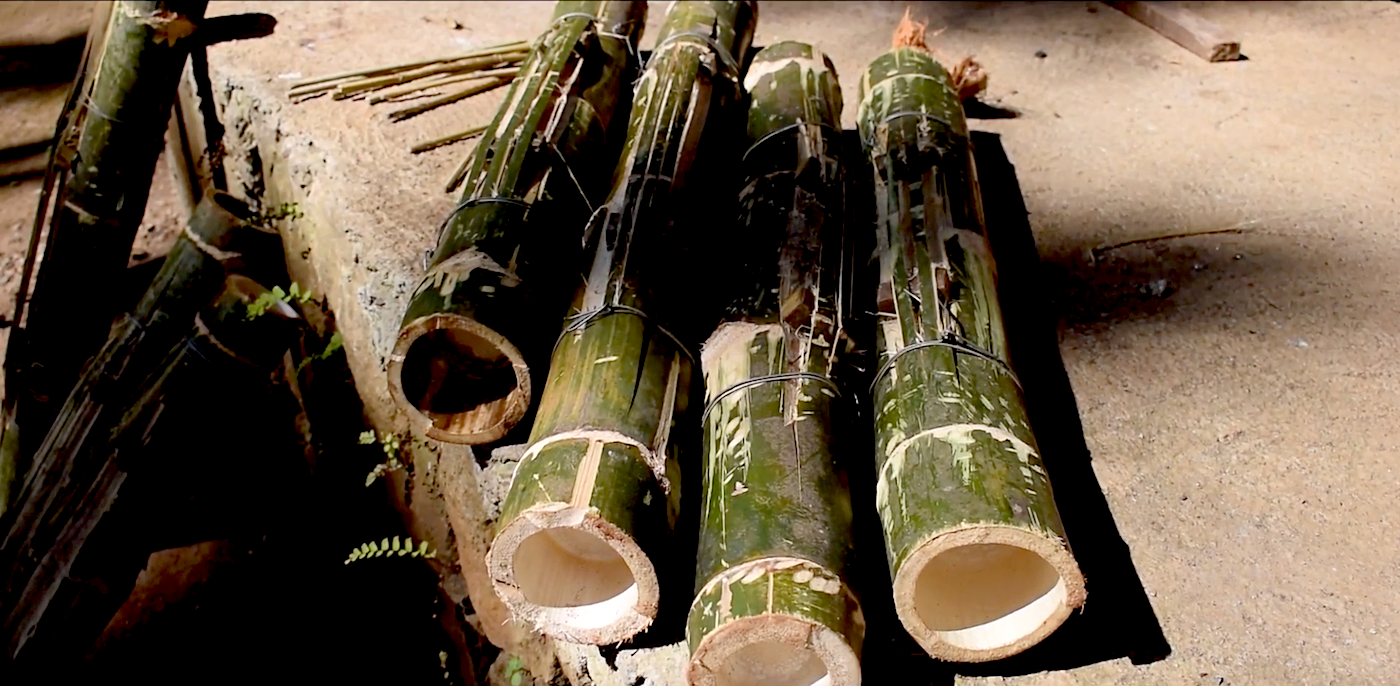 PHOTO • Gopika Ajayan