White Town, Puducherry's French Quarter, is perhaps the most sought-after tourist destination in the union territory. With beautiful and palatial houses converted into heritage hotels, restaurants and art galleries, this is an elite locality where some French families continue to live. It retains an old-world charm and is also cleaner than other parts of Puducherry. How can 'White' Town be impure?
But behind its façade of cleanliness, beneath the impeccable surface, lies the hard labour of sanitation workers – the kind that Lieutenant Governor Kiran Bedi celebrates Women's Day with. Yet the celebration brings no change in their lives. The women continue to sweep through the nights, as silently as possible – readying the streets of White Town for the tourists the next day. Night life has a different meaning for them. They toil on the roads, collect trash and keep the town clean.
They are not direct employees of the Pondicherry Municipality – which has outsourced most such work to private agencies. The women in the photos are contract labourers – part of the nearly 1,000 engaged in this work across Puducherry. They earn, on average, around Rs. 6,200 a month each. While there are three shifts, the women in the photographs are almost always on the night shift.
They first caught my attention on a sleepless night in White Town where I had gone for a film shoot. Each day of the week that I stayed there, I observed their work, stunned by how they kept the colony clean, struck by the irony that pushed them to do it. I followed them through the nights, as unobtrusively as possible, yet driven by emotion to record their lives. Nights in India might have become unsafe for many women, but the garbage cleaners here go about their work from midnight to dawn without a trace of security.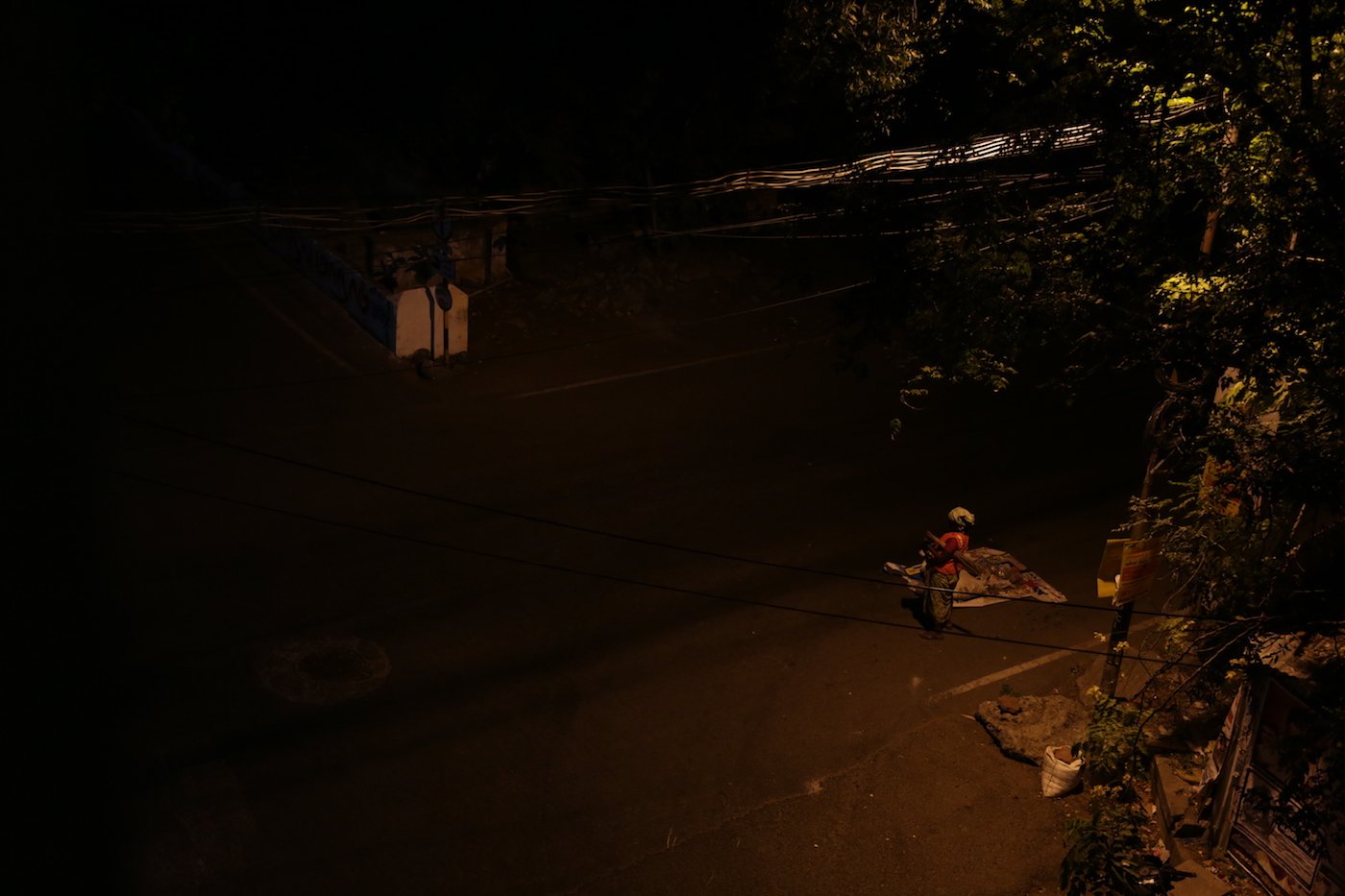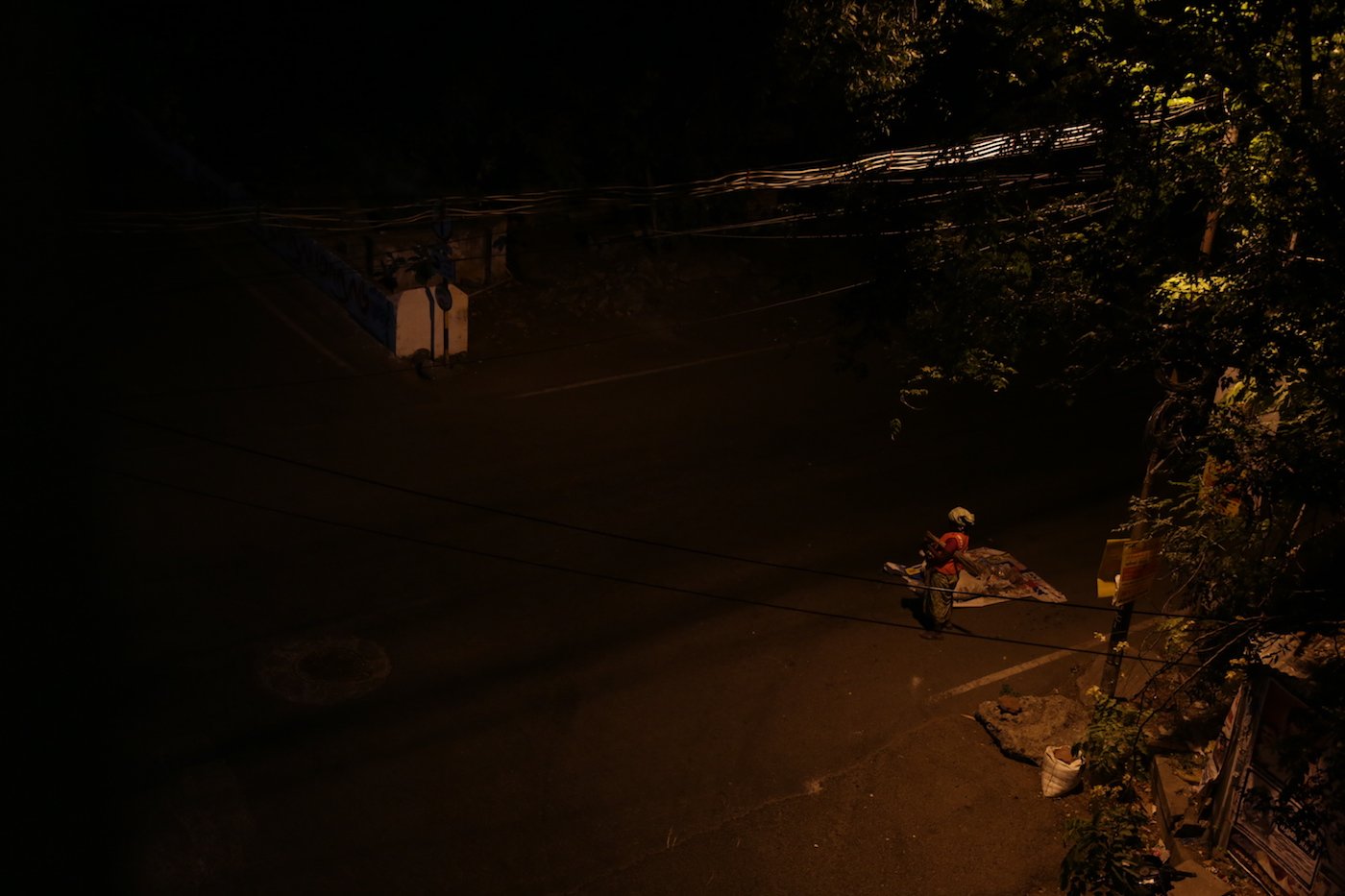 PHOTO • M. Palani Kumar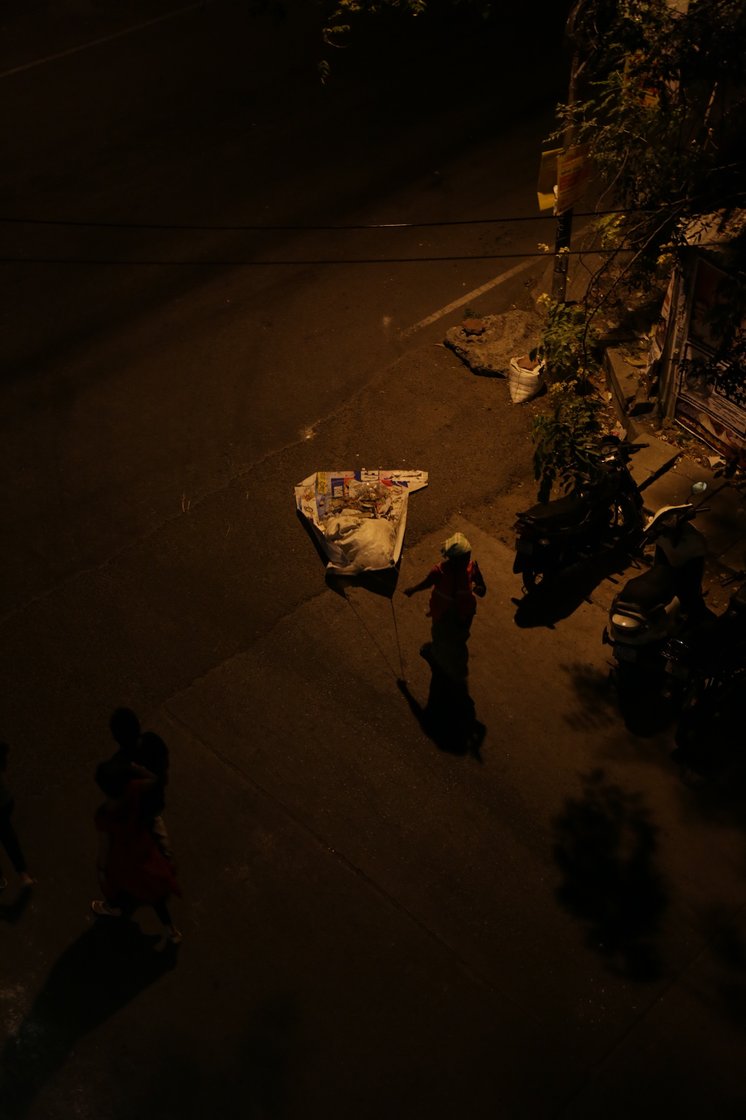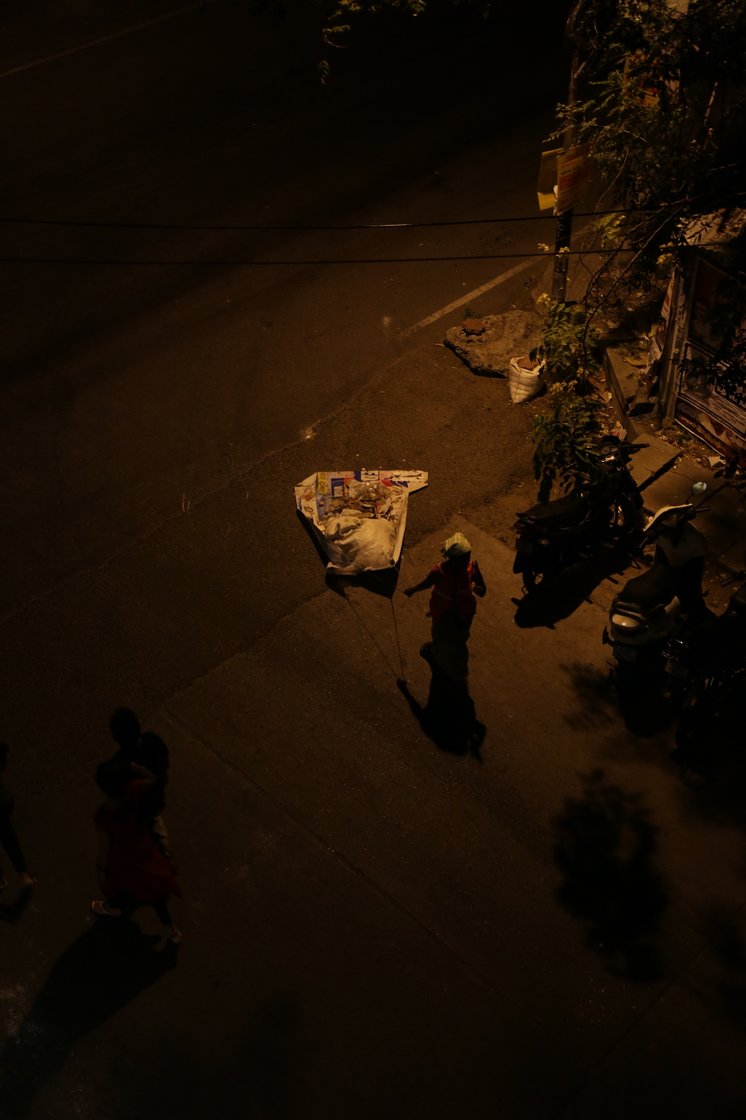 PHOTO • M. Palani Kumar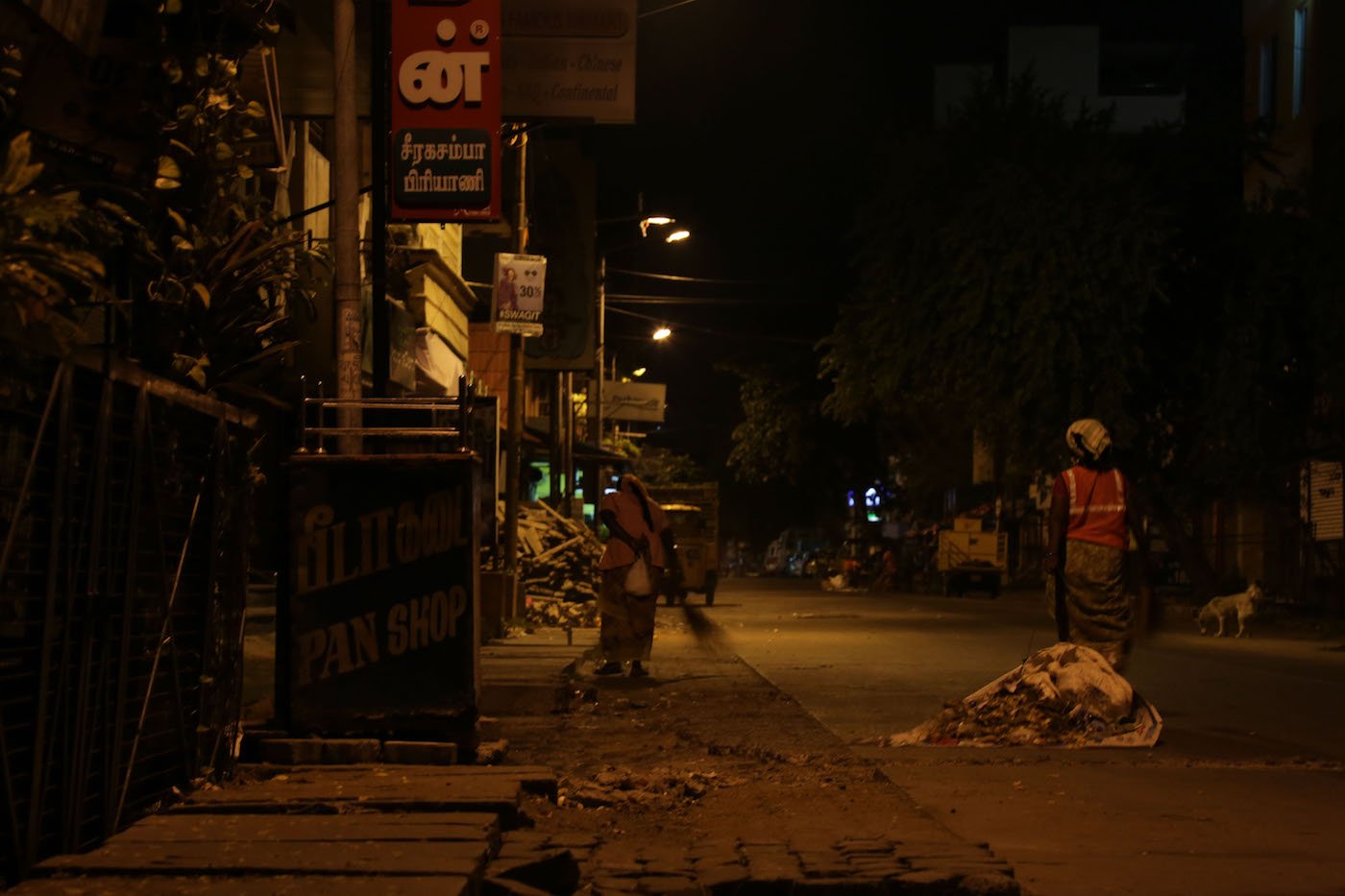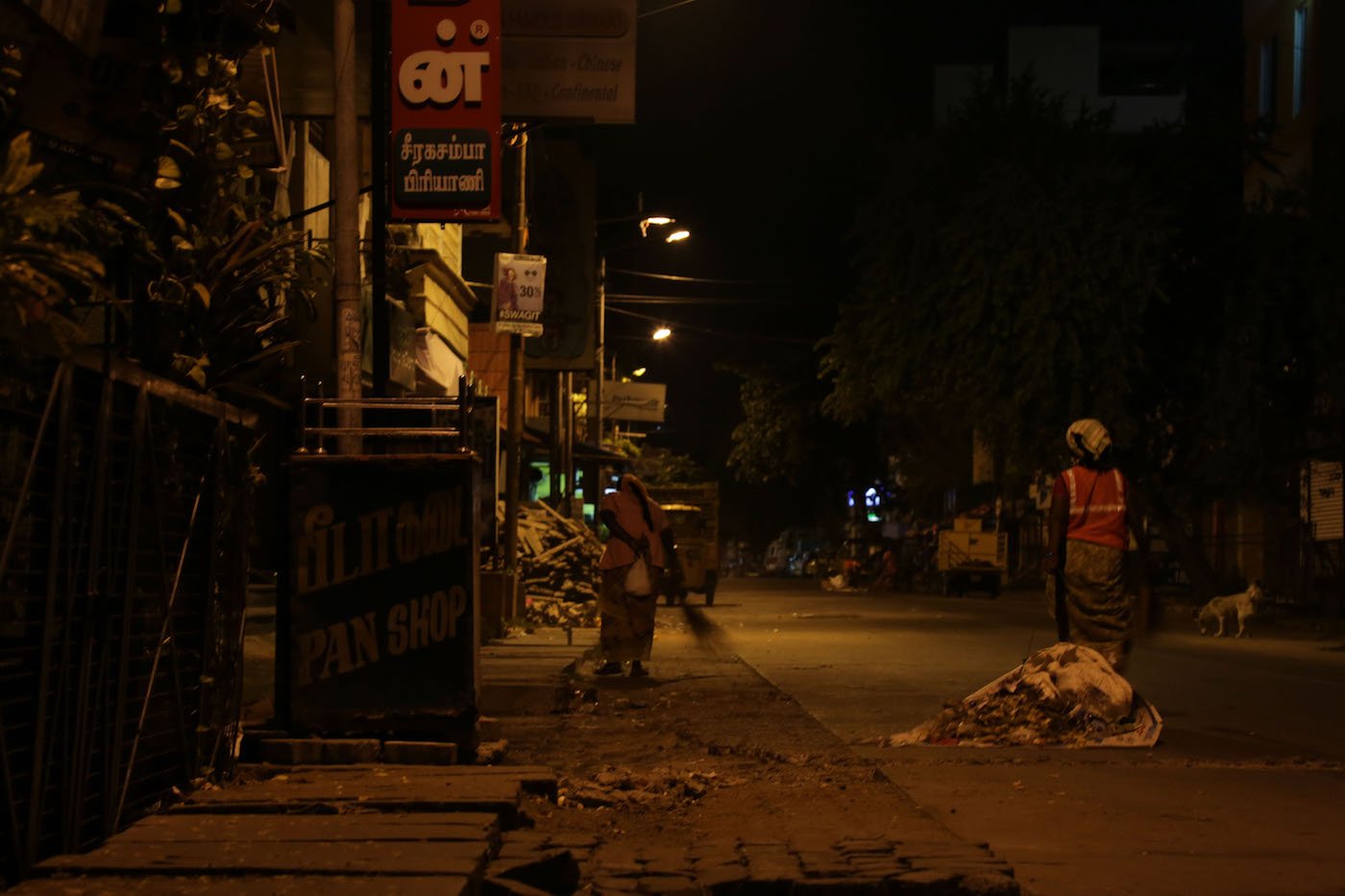 PHOTO • M. Palani Kumar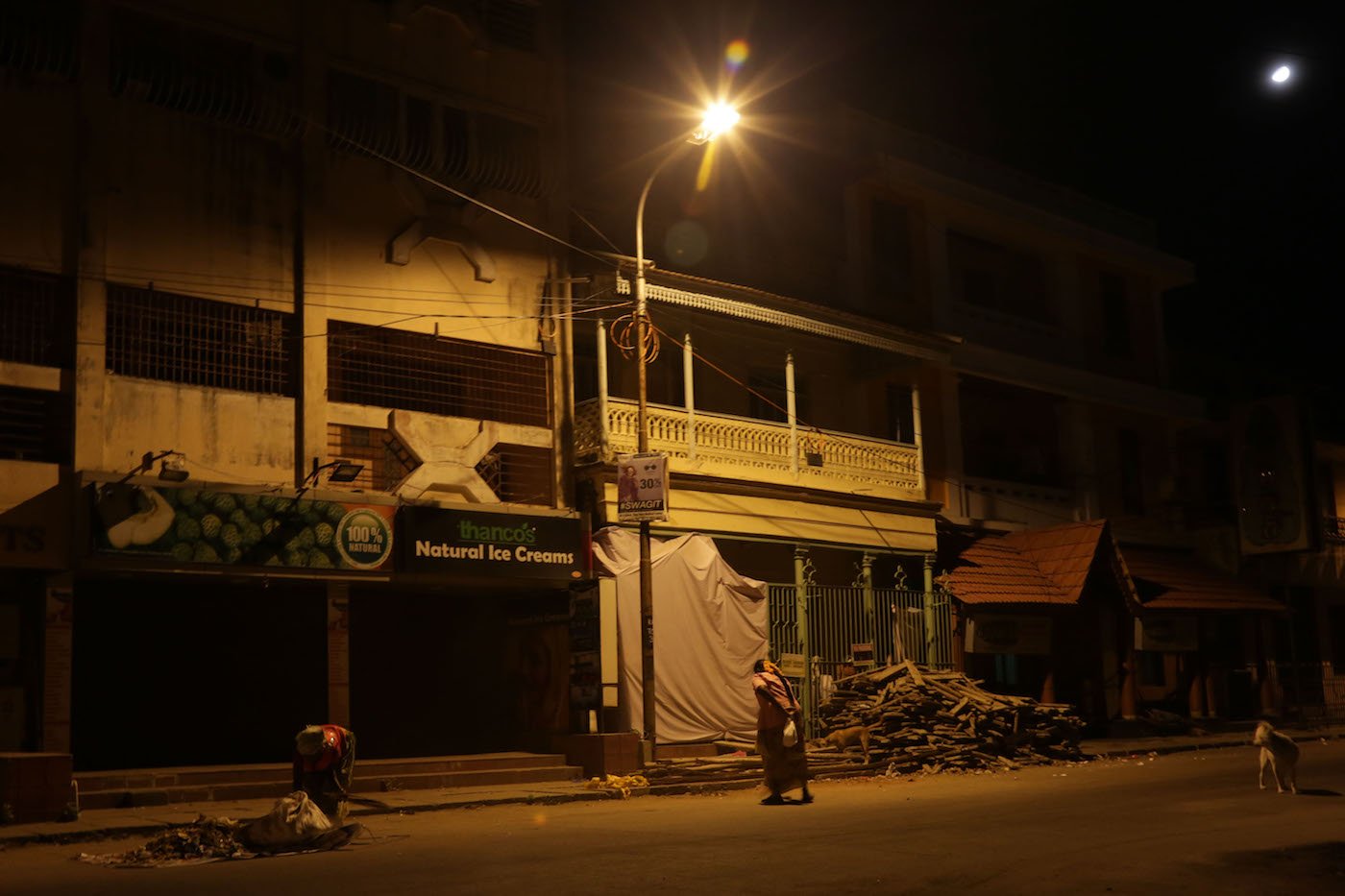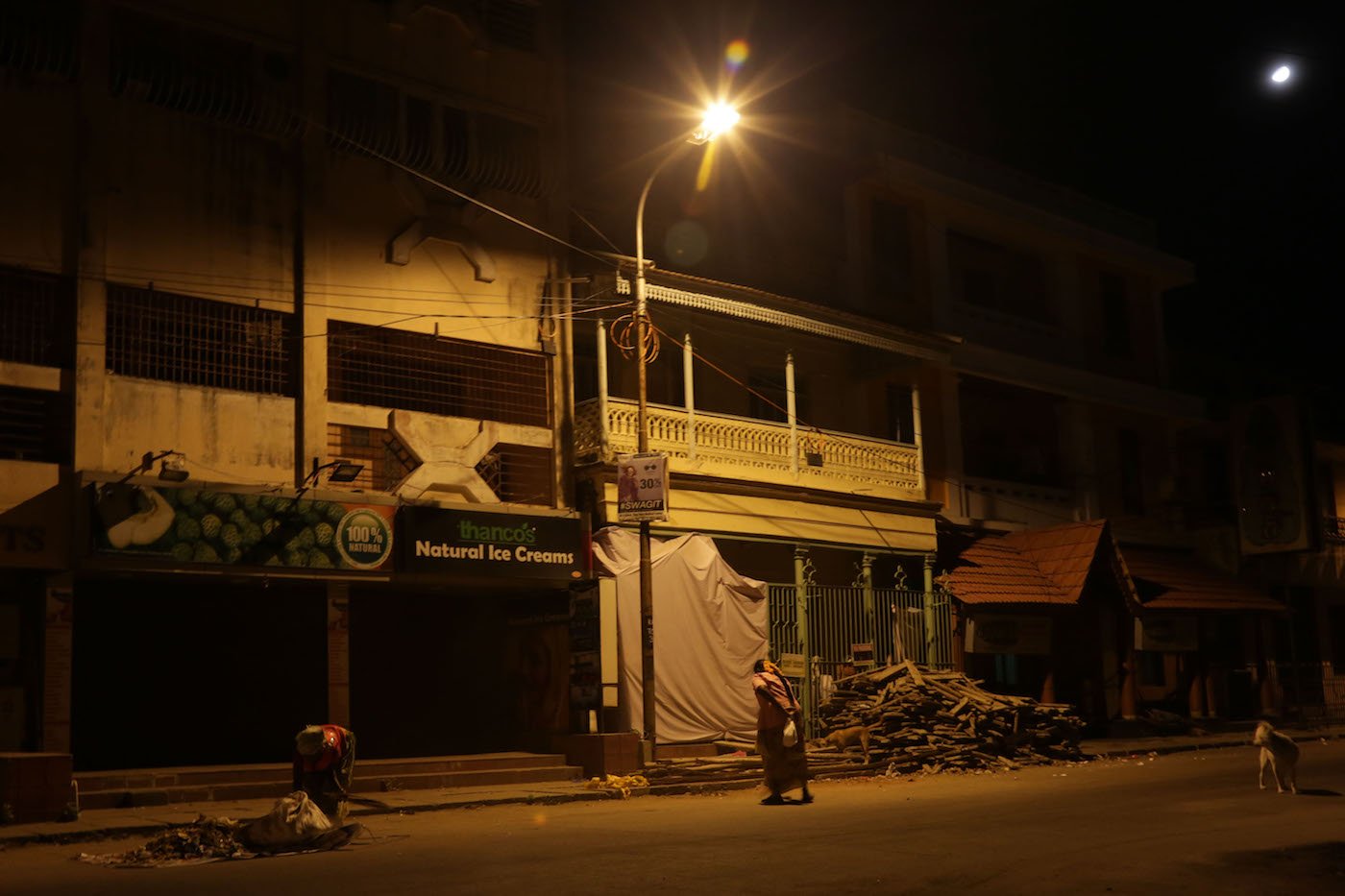 PHOTO • M. Palani Kumar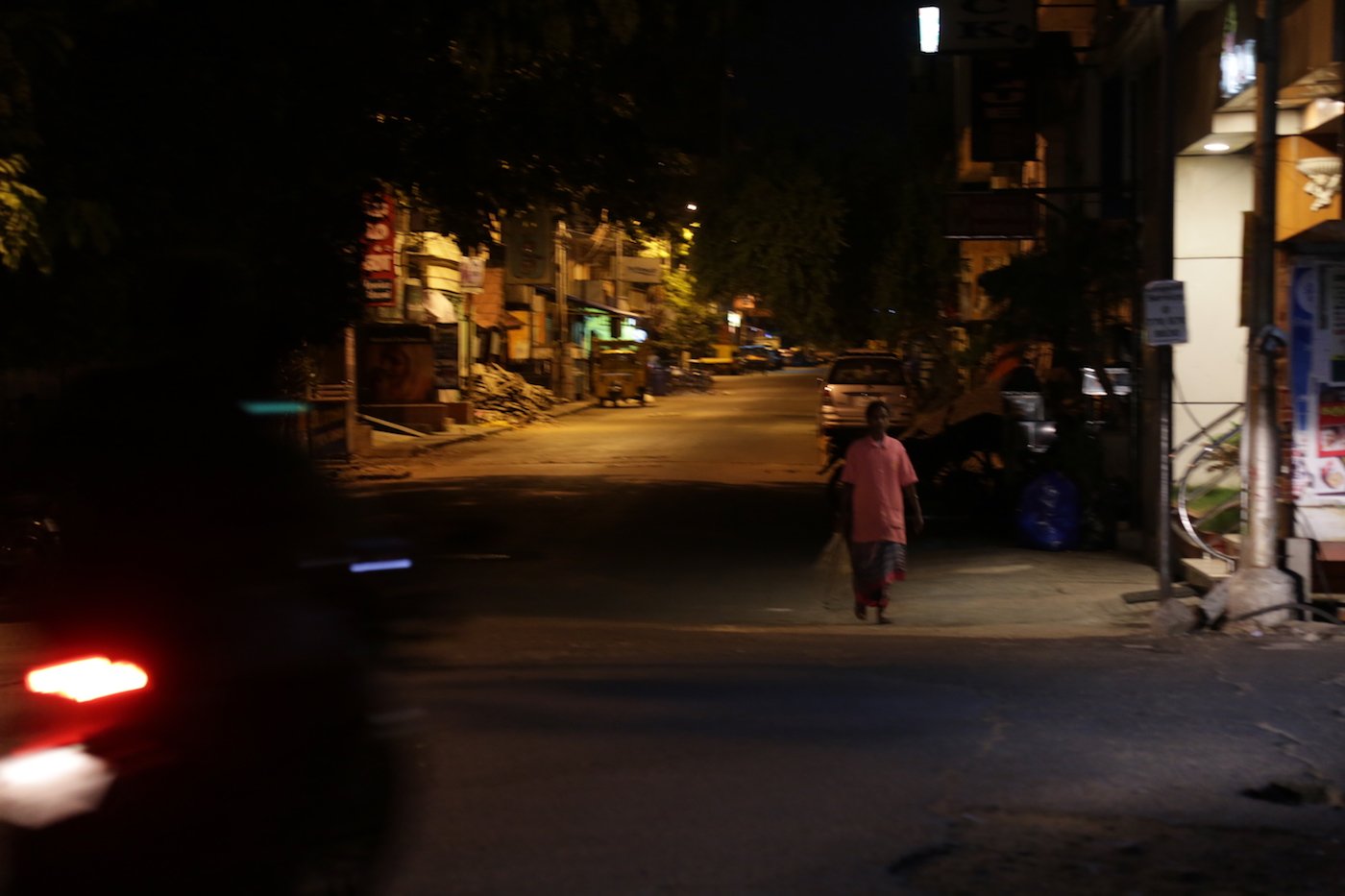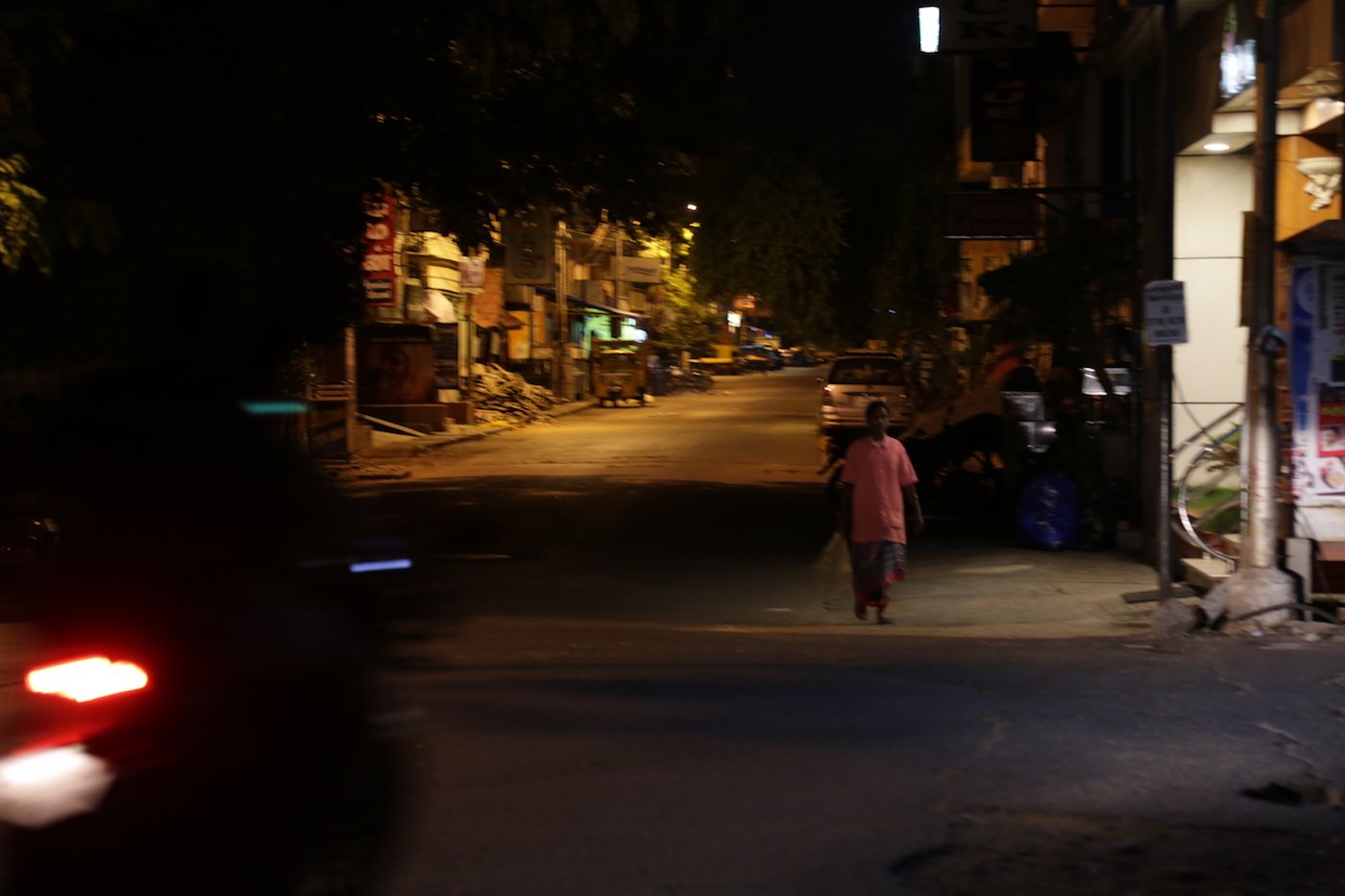 PHOTO • M. Palani Kumar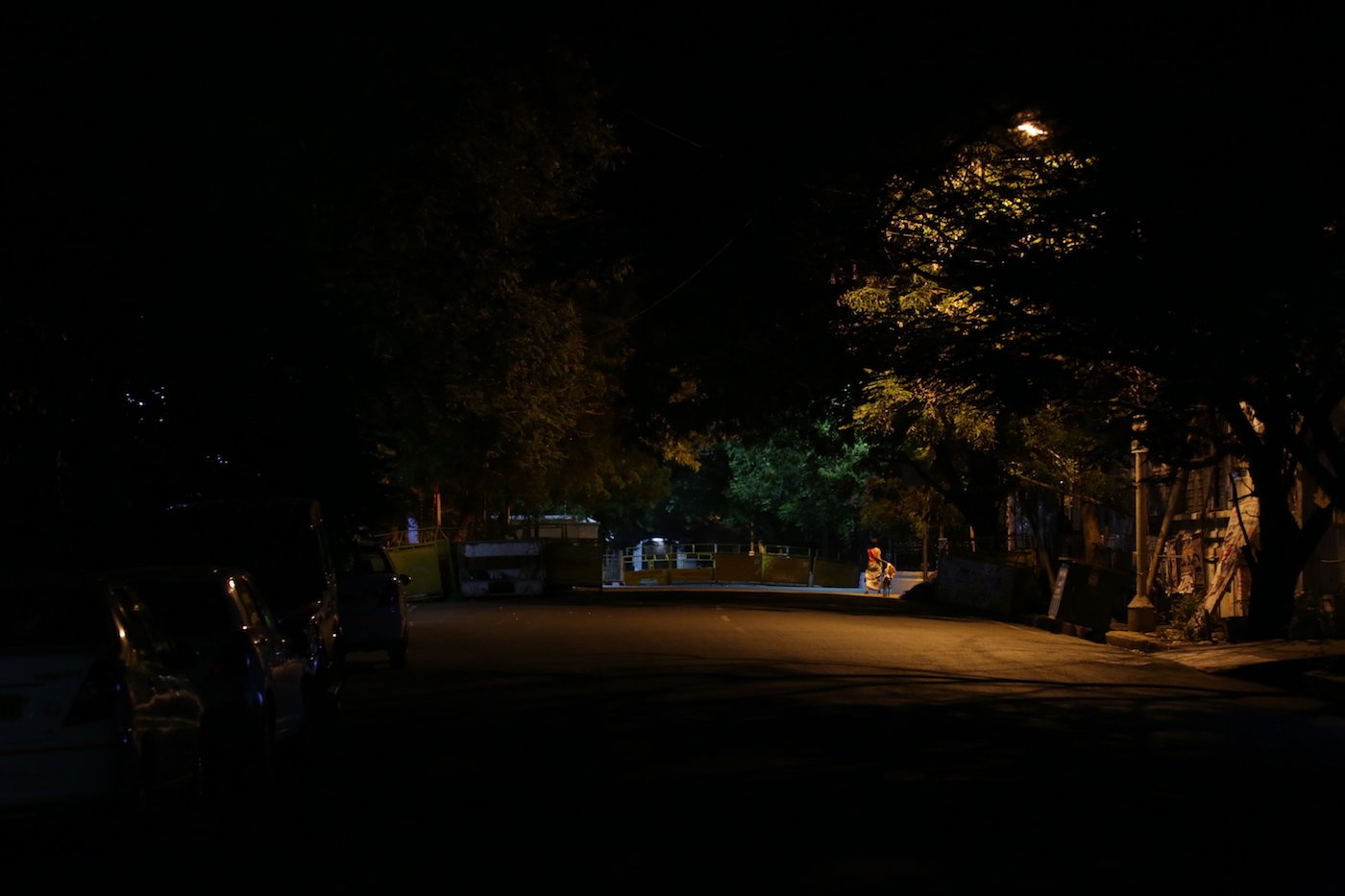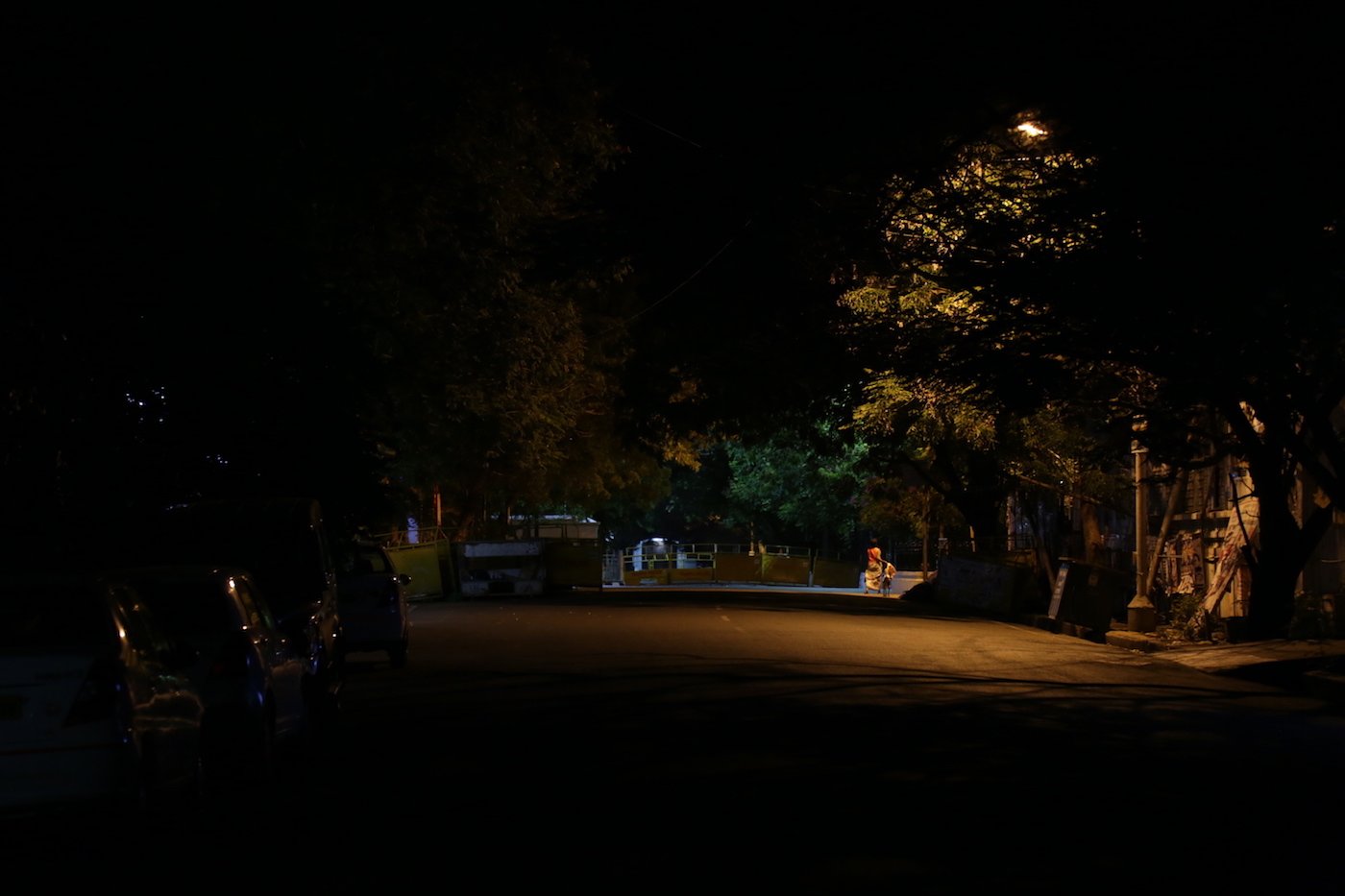 PHOTO • M. Palani Kumar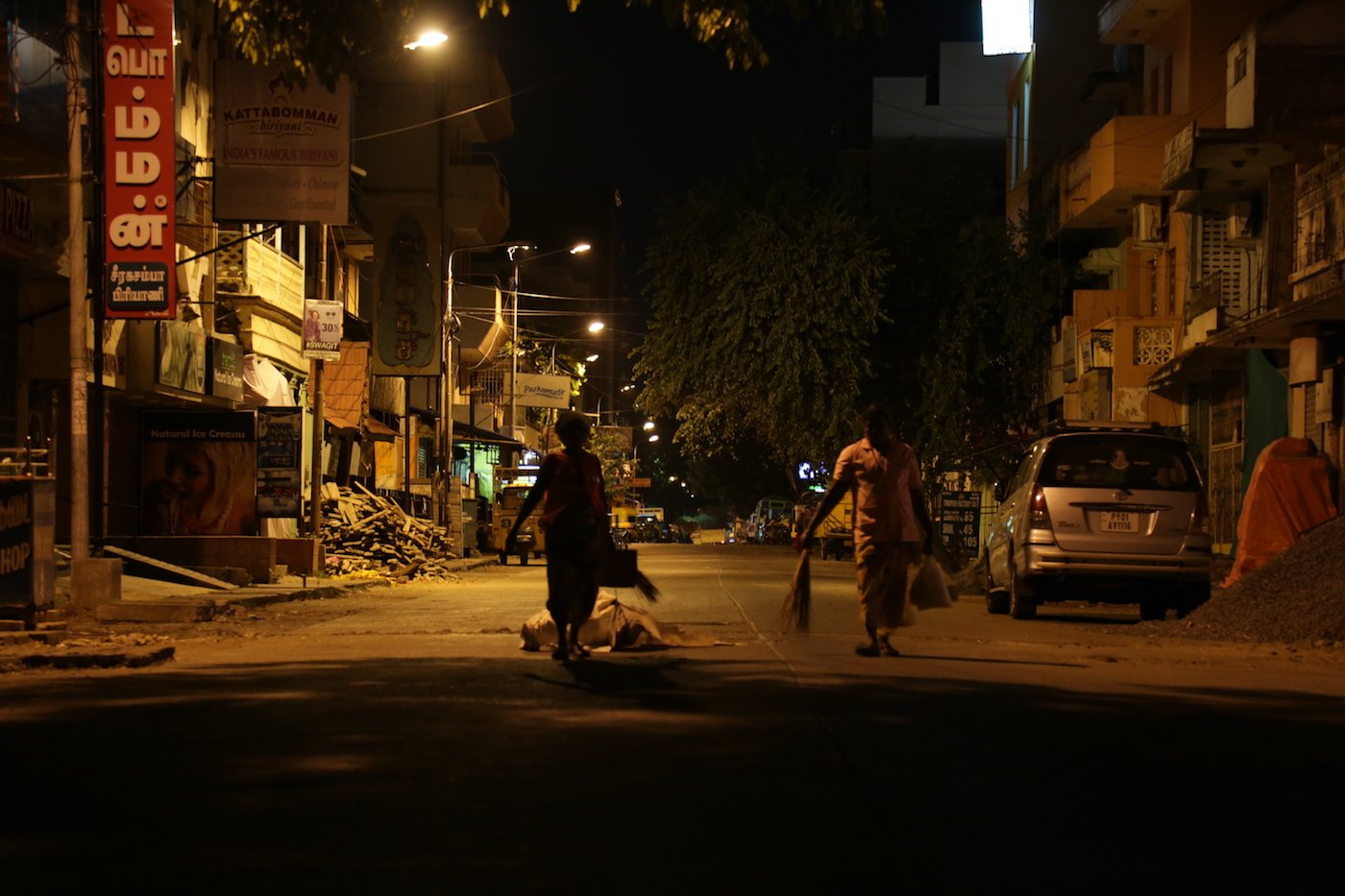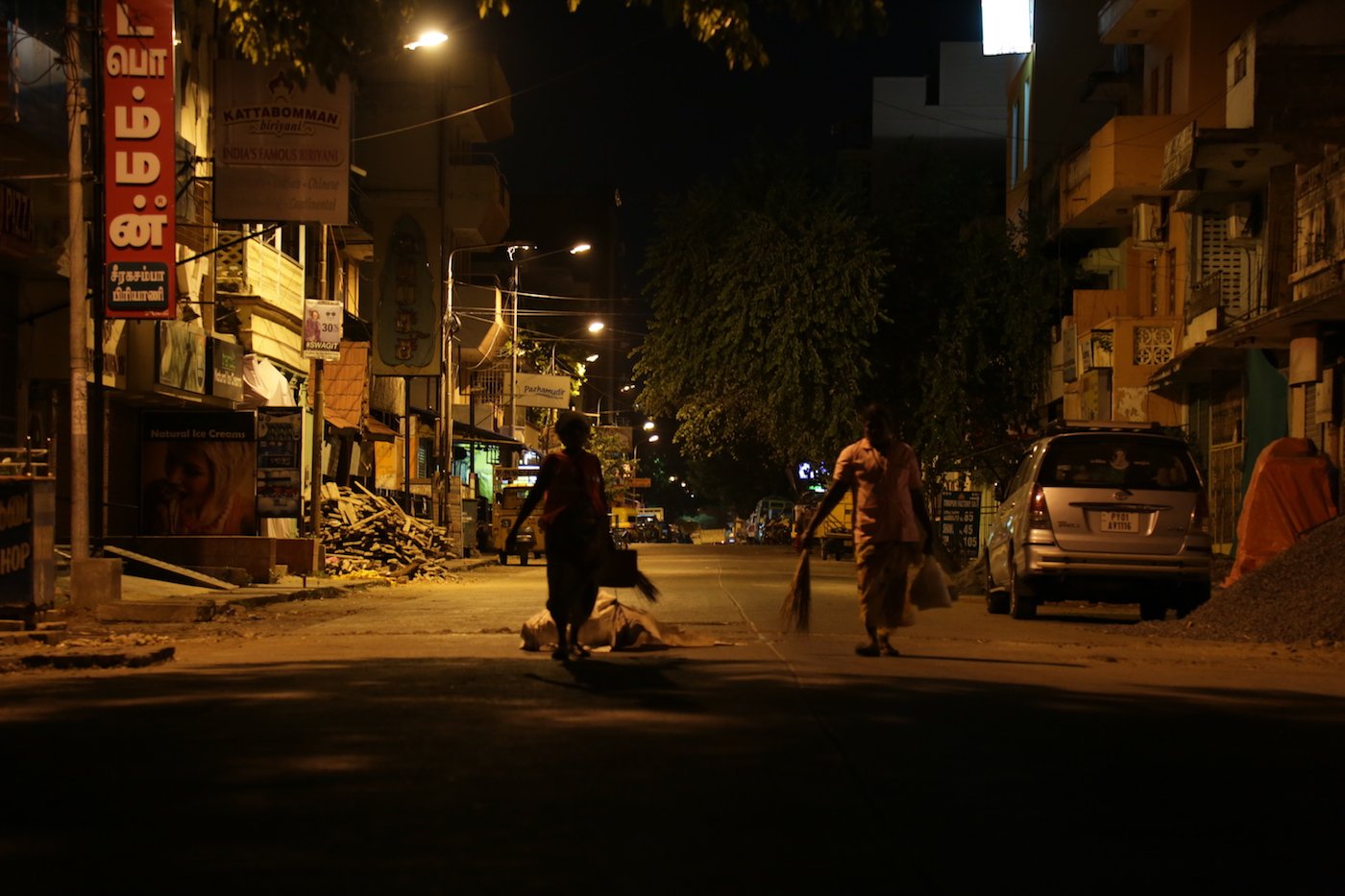 PHOTO • M. Palani Kumar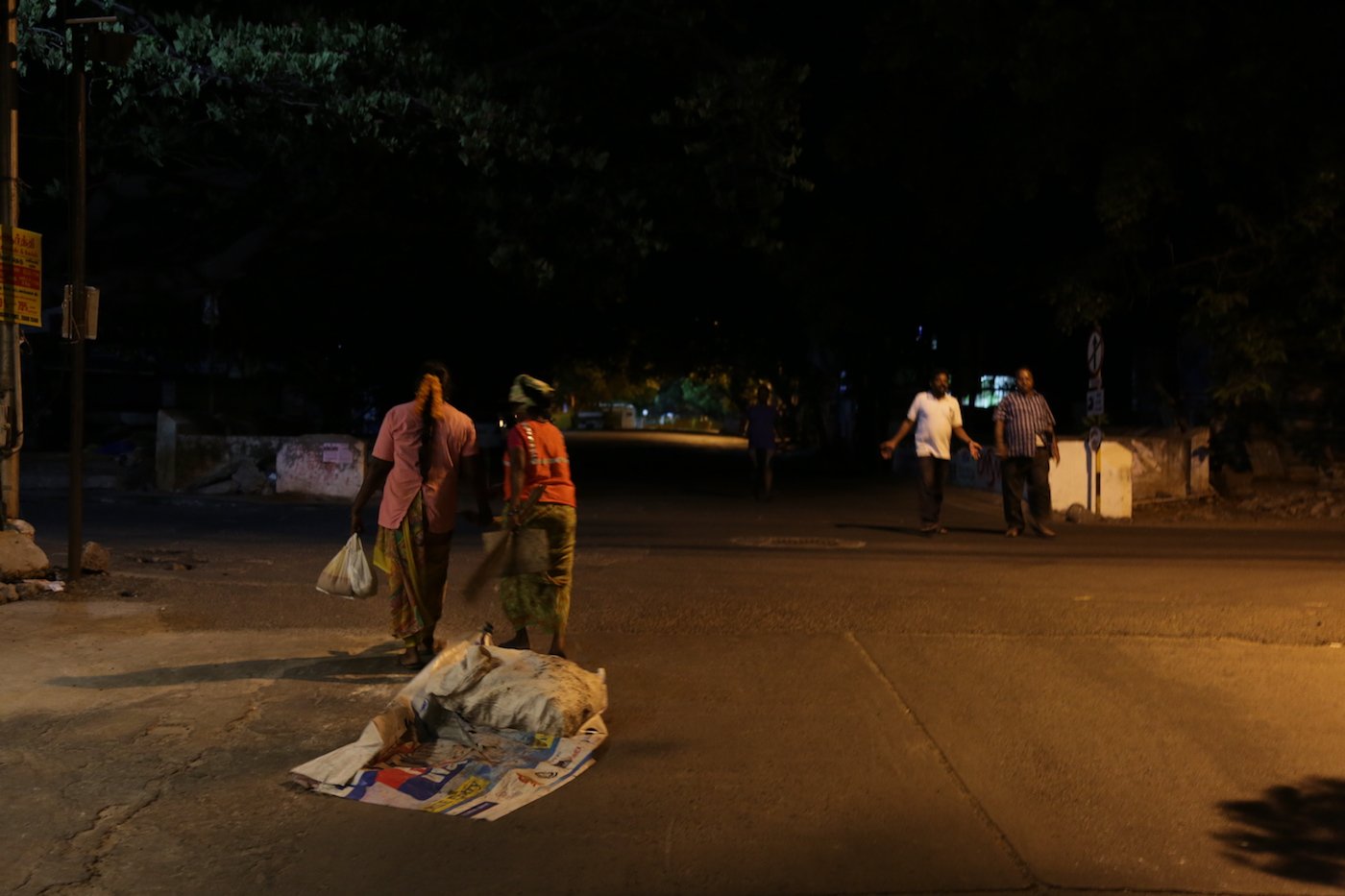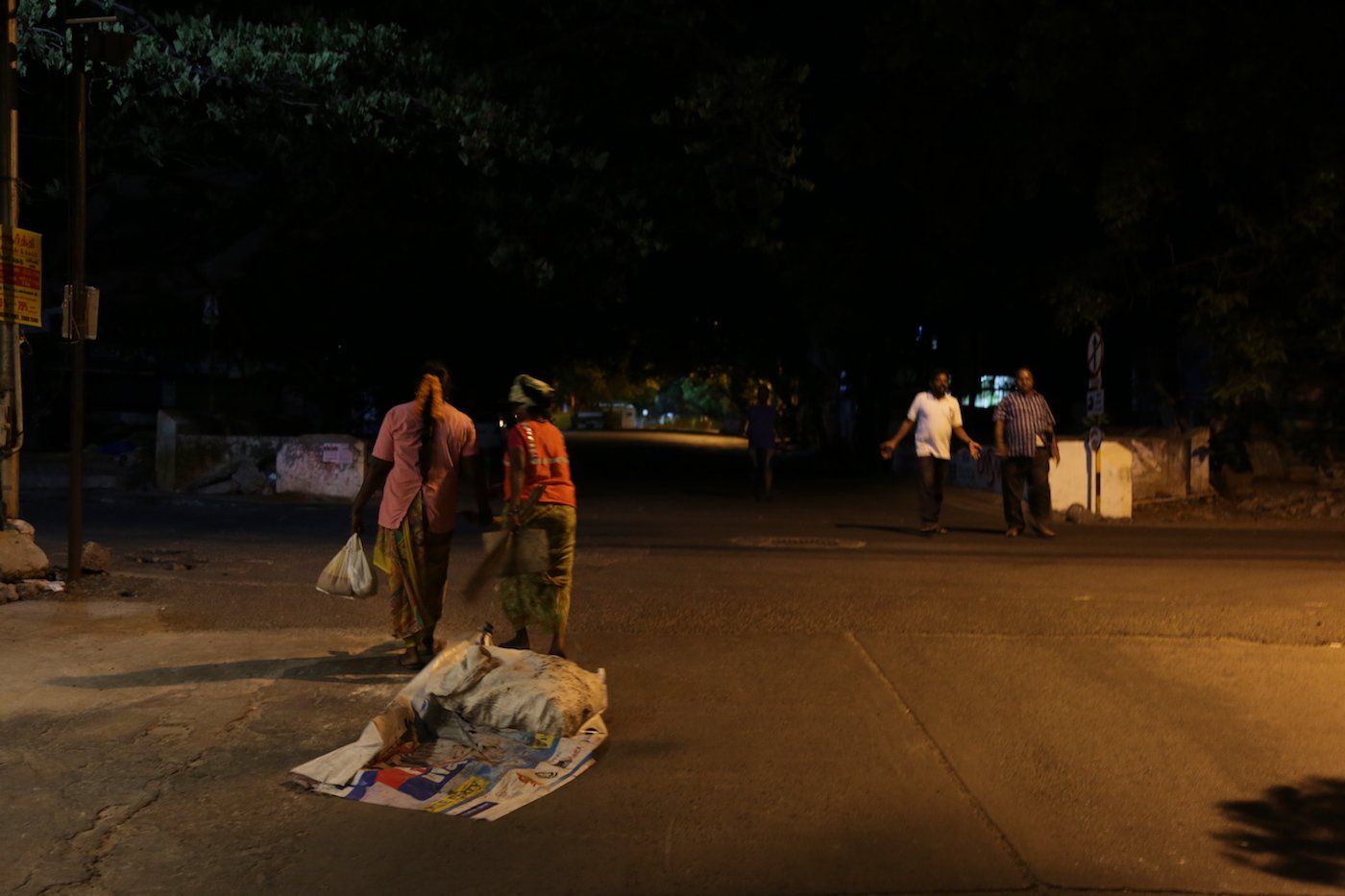 PHOTO • M. Palani Kumar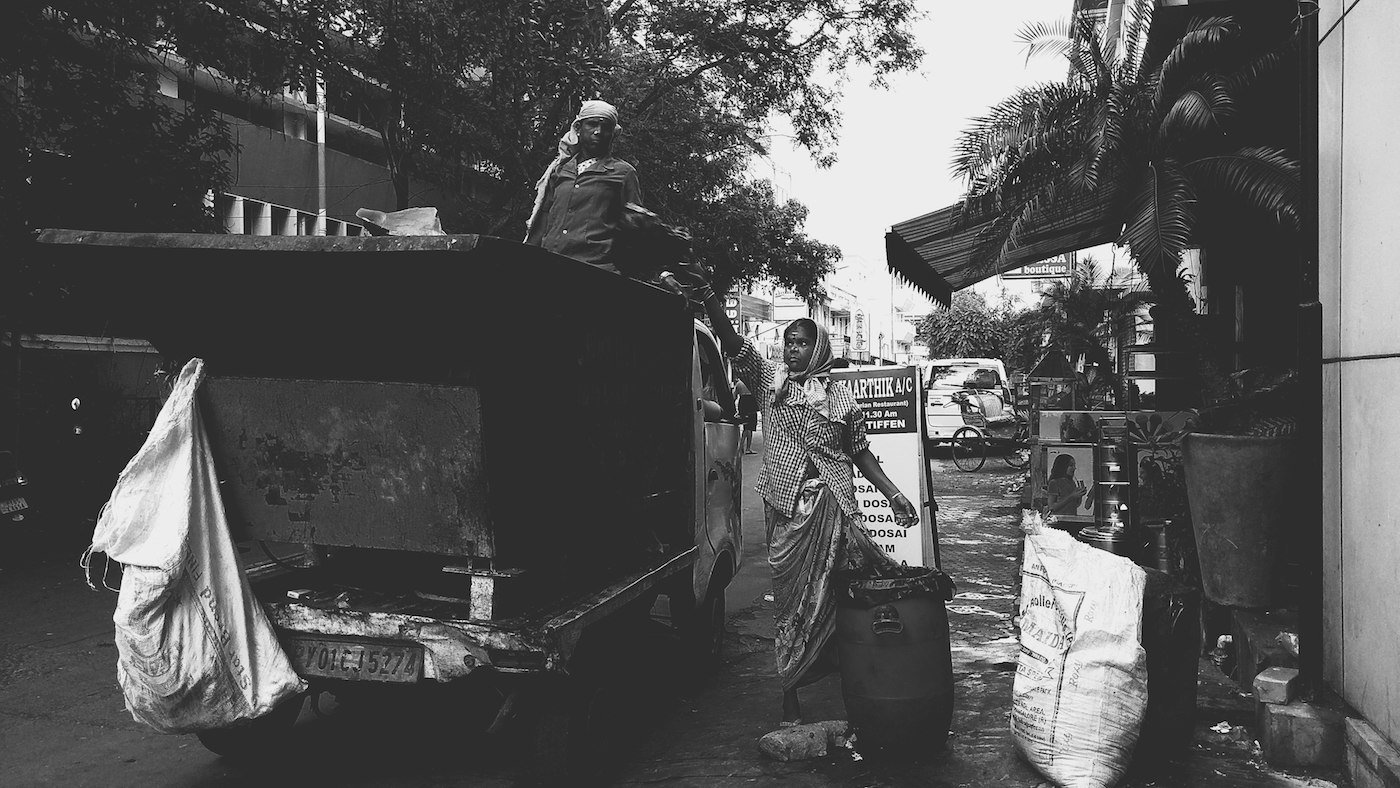 PHOTO • M. Palani Kumar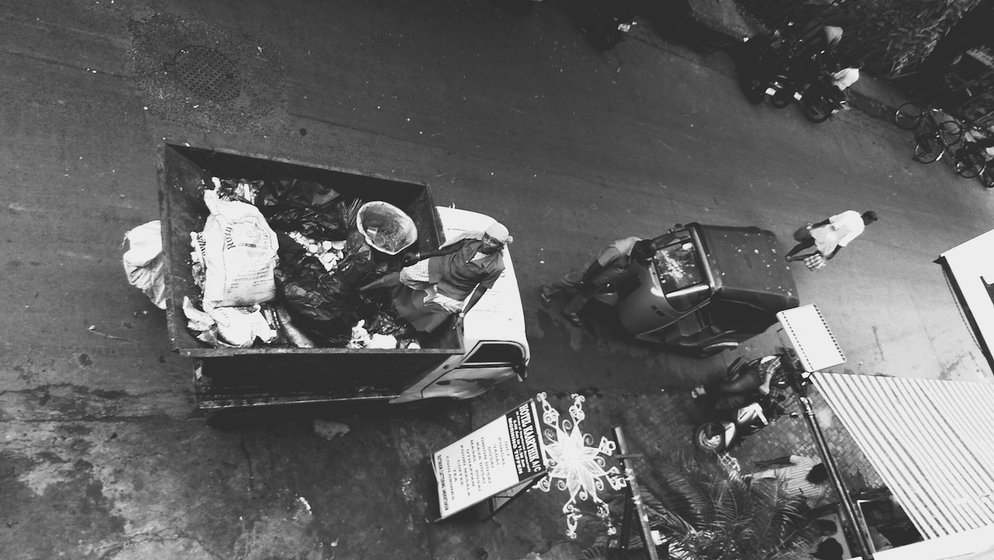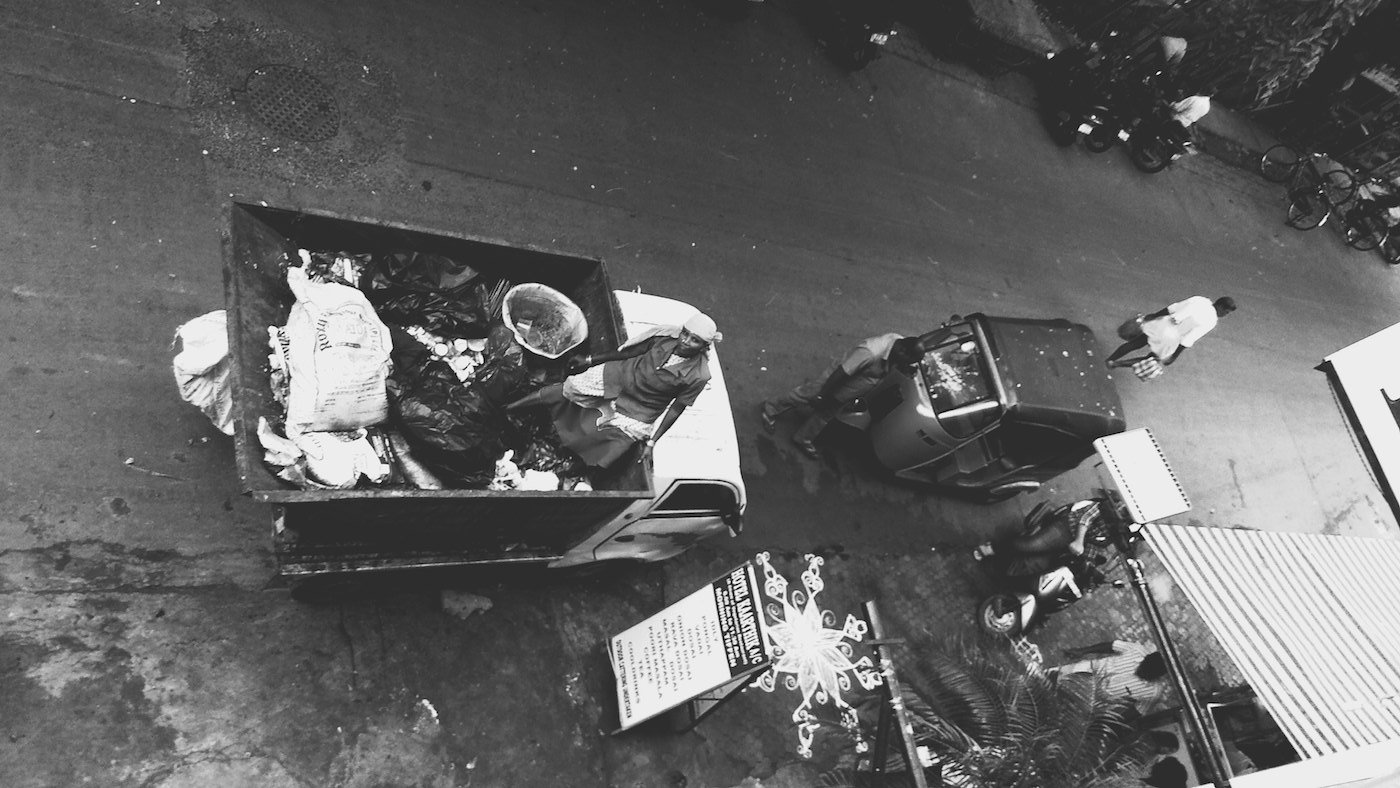 PHOTO • M. Palani Kumar