He brings a whole new meaning to 'running commentary' – covering wrestling tournaments for up to 12 hours on the trot. That, on a public address system and not on radio or television. Shankarrao Pujari practically invented kushti commentary in its present form.Tournament organisers in Maharashtra sometimes change the dates of scheduled events just to suit his calendar. He doesn't merely talk to the crowds – he helps draw them in.
"The Shankar Pujari style helped revive wrestling when it was in a bad patch," says top former wrestler and teacher Rajendra Shinde in Benapur in Sangli. His explanatory and educative style drew larger crowds. "This sparked a revival in other ways, too. People started organising bouts at birthday parties, more events, more wrestlers."

Oddly, the commentary is for the audiences present at the venue. This means an extensive hook-up of multiple speakers in the PA system across large maidans. But why not on radio? "That would be difficult," says Pujari at his house in Kothali in Kolhapur district. "Our system and style are not made for it, especially at the village level. In our commentary, we interrupt now and then to announce the arrival of local dignitaries." Those could include former kushti greats or even the MLA of the place. "And it lasts many hours."

He's proud of the time he helped hold a large crowd at Warananagar for 12 hours. The delayed arrival of contestants from Pakistan posed a challenge. Pujari stepped in to the breach. He's informative, analytical and an encyclopaedia of wrestling history and culture. Pujari was a wrestler himself and is an expert reader of technique. "I began kushti at 8, but gave it up during the great drought of 1972 when farming went into crisis. If farming is in trouble, so is kushti ."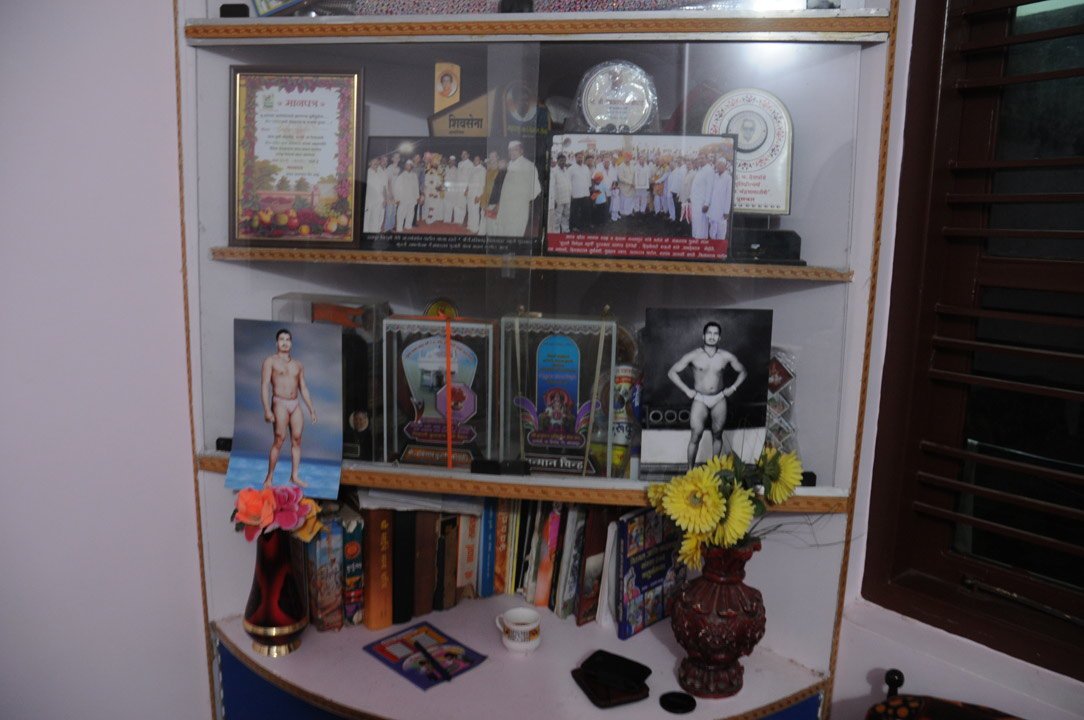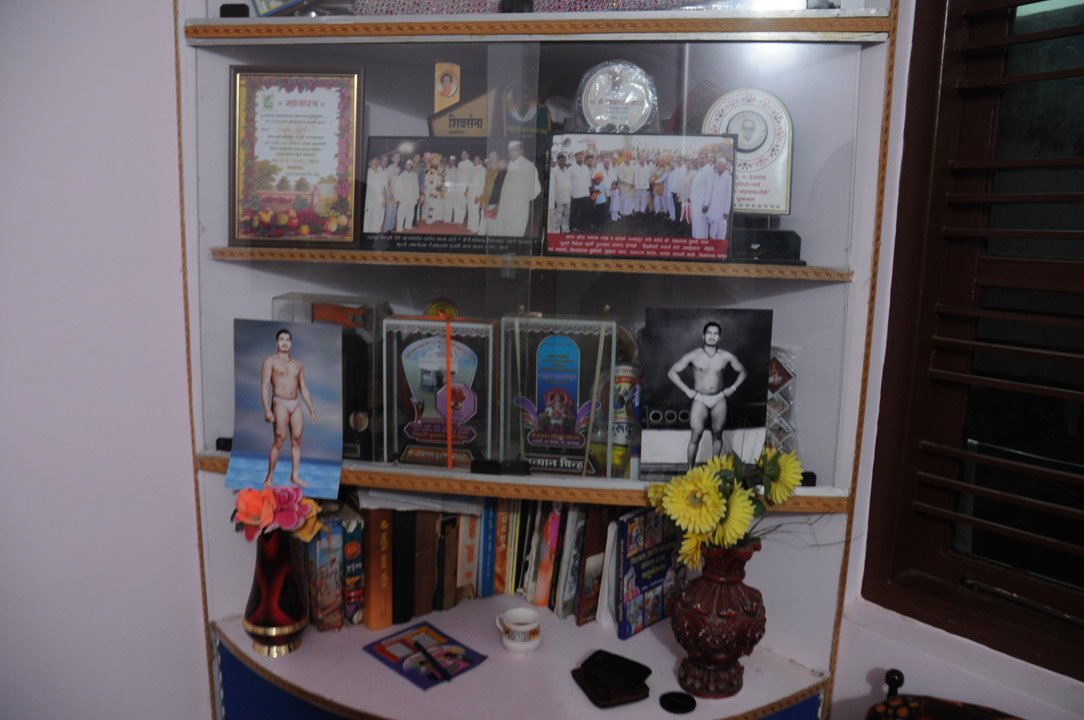 PHOTO • P. Sainath
He gives us a two-minute 'live demonstration" of what wrestling commentary sounds like – and makes it come alive. He certainly has a broadcaster's voice. "I learned from my Guru Bapusaheb Rade." But went on to transform style and content. Pujari sums up his unique school of commentary this way. "It has to raise spectator and public awareness of what wrestling is all about. It must impart not just information, but the sport's social and cultural place and history as well. The commentator must also enlighten the audience of the tricks and techniques and tactics as well."
Commentators must also tell wrestlers: "Do not misuse your strength. If the strong are used by the rich, that's deadly. So it is very important to instil in them a sense of honour and decency and respect for others." He emphasises stories like those of the legendary Gama Pehelwan.

Pujari kicked off in 1985. "I got this idea while listening to cricket commentary. Why don't we further popularise kushti by having a commentary at the events for the huge audiences that show up or used to? Why not explain the nuances to them, the discipline, its history? That would draw more people thirsty to learn and inspire more youngsters to take to kushti ."
The man who did his "earliest events for free in 1985," now does up to 150 gigs a year. "I'm able to earn a living through it," he says. His first "major event came at Sangli in year 2000."
As tournaments collapsed during last season's water crisis, Pujari addressed political leaders: "You've opened fodder depots to save livestock. Very good, we're grateful. Can you also please open some camps and events to save the pehelwans ? They too are dependent on farming and the rains."
This piece originally appeared in: http://psainath.org/kushtis-voice-of-social-commentary/