"The fine dust from the drying silt and the pollution from all the muck lying on the fields is quite nasty," says Dathan C.S. in Pattanamthitta. "Please wear this," he adds, handing me a surgeon's mask. Behind him, a woman laughs at this – one of those whose farms have been ruined by the Kerala floods. "He lives in Mumbai," she scoffs, "what protection from pollution could he possibly need?"
The fields are a picture of devastation. What was once a fine, profit-making patch of paddy and tapioca, lies buried under inches – in some places, feet – of silt from the river bed, and effluents and pollutants brought in from upstream by the flood waters. Across many acres of farmland, that deadly mix of muck and matter has dried out and hardened in the blazing sun, covering the soil like a blanket of crude cement.
Water tables are falling, groundwater recharge isn't happening, wells are drying out, temperatures rising. All this and more has perversely impacted the entire equation between surface and groundwater. River ecologies have been dramatically transformed. With the loss of their sand beds and silt, many rivers and streams are now unable to retain water. And so, oddly enough, the next calamity Kerala faces could be a drought.  Restoring cultivation in this situation could dishearten the most determined.
But not the women farmers of Kudumbashree.
There are well over a quarter of a million of them, one part of that massive women's community network across Kerala. Kudumbashree (literally, 'prosperity of the family') has nearly 4.5 million members. Membership is open to all adult women, but restricted to one woman per household. Which means close to 60 per cent of Kerala's 77 lakh households have a member who is part of this network. At the heart of Kudumbashree, are those 3.2 lakh women farmers who have banded themselves into sangha krishis – units that practice group or collective farming.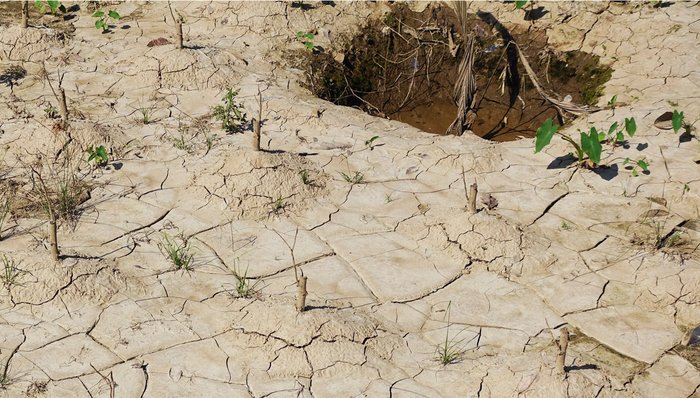 PHOTO • P. Sainath
With 4.5 million members, including 3.23 lakh women farmers, Kudumbashree could well be the greatest gender justice and poverty reduction programme in the world
There are 70,000 sangha krishis, each with five members on average. Every group works on leased land, usually less than two and a half acres. Sometimes, just a single acre. Most practice organic or low-input sustainable agriculture. In a country where farming is in a shambles, these women have run their tiny leased-land farms on profit and on a principle of 'food justice' – surplus produce can be sold on the market only after all the families of the group farm have satisfied their own needs.

Their success and efficiency means that unlike elsewhere in the country, banks run after them, not the other way around. In Pattanamthitta district where we are now, they have a repayment rate of 98.5 per cent. In some villages, Kudumbashree is the largest depositor in the local bank.
But now, the sangha krishis lie devastated by the floods – they may have lost Rs. 400 crores across the state. Of that, just crops destroyed accounts for Rs. 200 crores.  The rest is from soil fertility loss, land reclamation costs, accrued loss on borrowings and collateral damage. The overall figure could still rise higher as other costs emerge.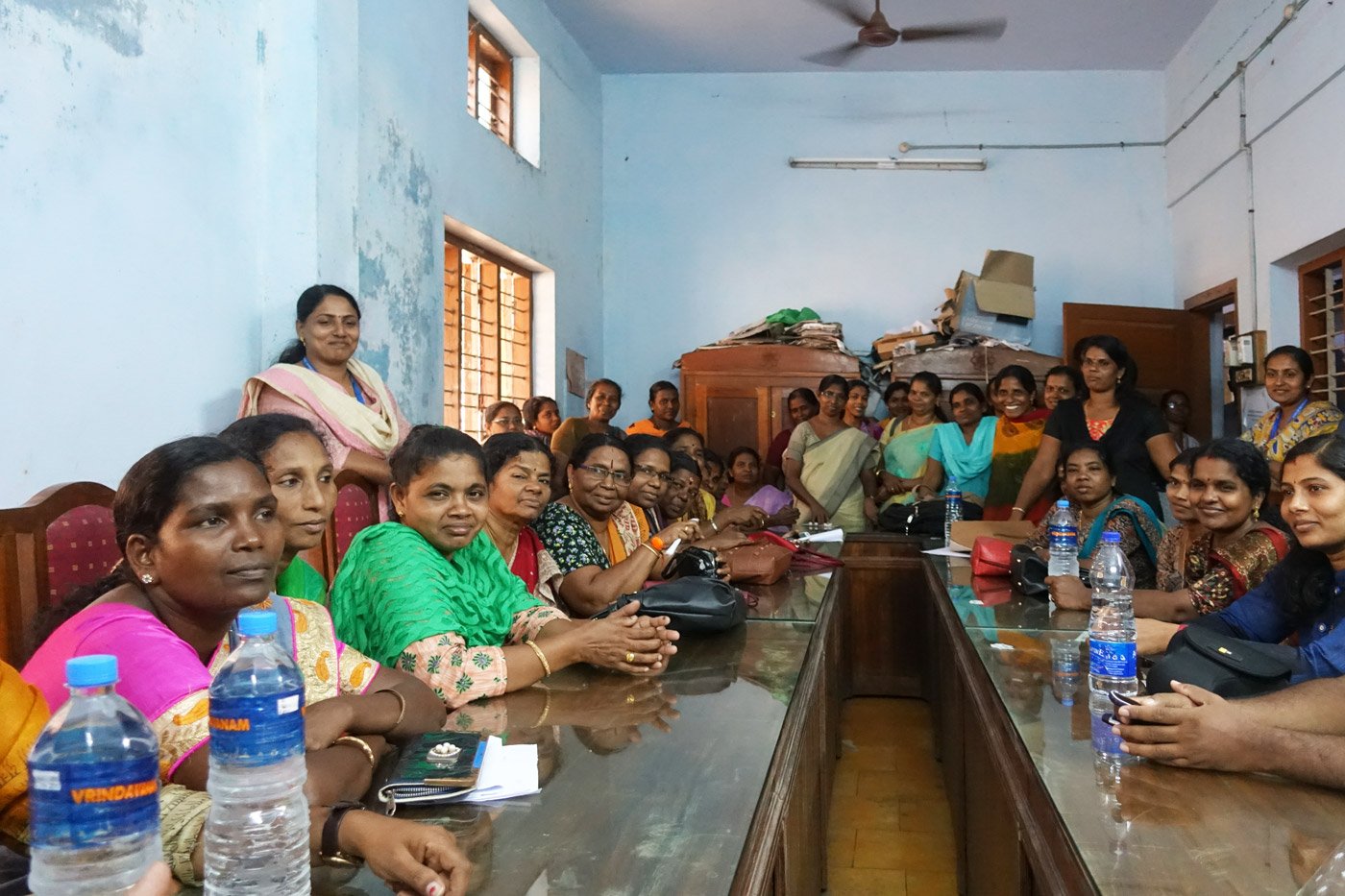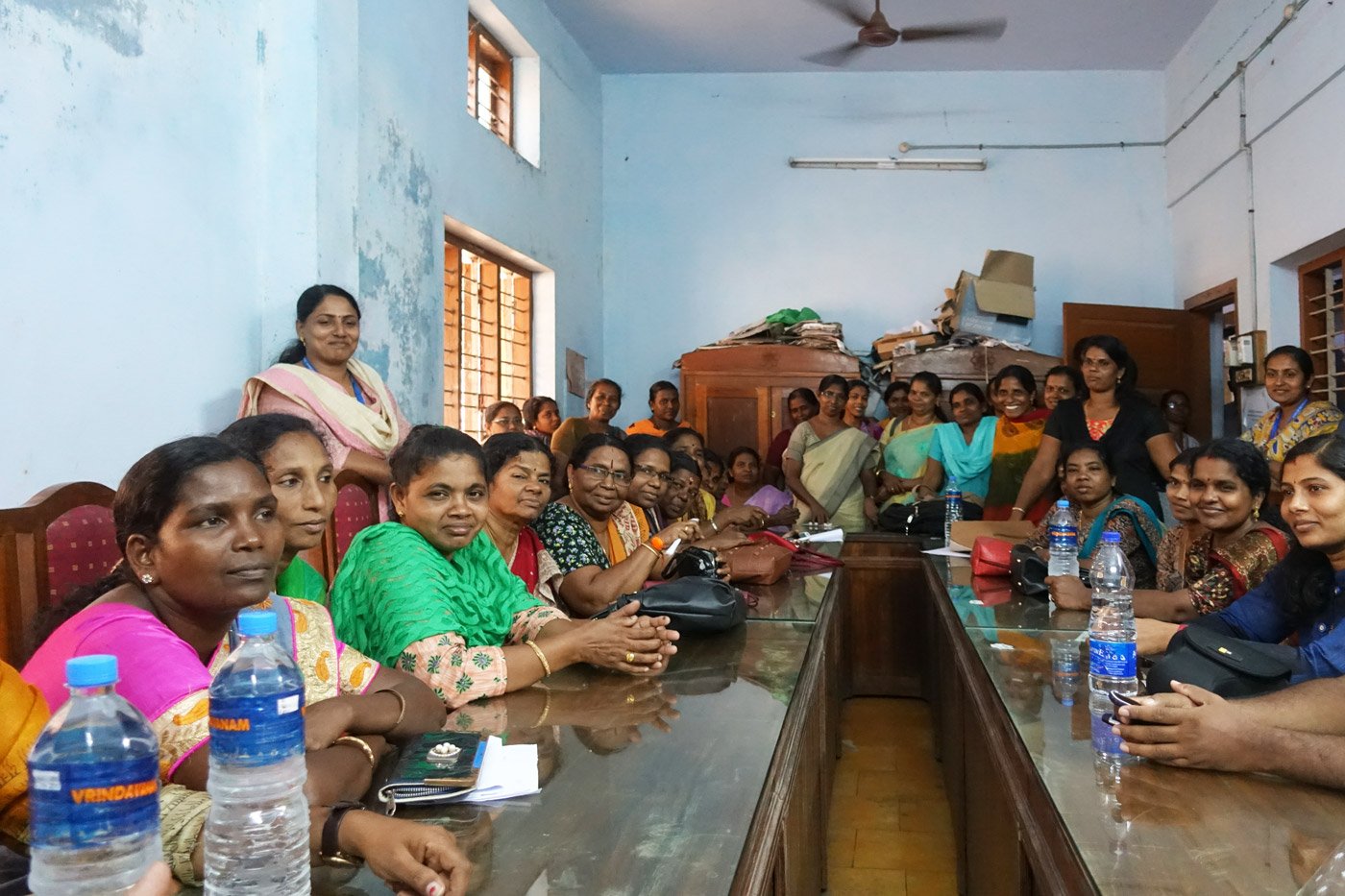 PHOTO • P. Sainath
The 71 group farms working on 92 acres in the nine panchayats of Ranni block had taken Rs. 72 lakhs in bank loans this year. "And it's all gone with this flood," says Omana Rajan, a leading Kudumbashree activist and group farmer. Her own sangha krishi 'Manna' ('Divine Gift') had made Rs. 2 lakhs in profits from banana cultivation alone last year. Each of the group's five members made a profit of around Rs. 50,000 last year. "We get premium prices as we practice organic farming. But this year we missed out on the best seasonal prices – the Onam festival period. Everything was destroyed. But we will rebuild."
We're viewing that destruction in Ranni Angadi village. Less than 10 of the 71 sangha krishis in this panchayat have any insurance – getting that for leased land is not easy. Dathan, an MSc. in Agriculture employed with the department of soil conservation in the Kerala government, surveys the damage with the eye of the expert. He works on deputation with Kudumbashree.  Bincy Bijoy, the woman mocking the idea of Mumbaikars needing protection from pollution, is a Kudumbashree activist. Her lens is that of the farming practitioner.
Whichever way you look, the damage is daunting. But the courage and spirit of these women seems to rise in inverse proportion to the devastation they have suffered in the August floods – Kerala's worst in a century. At our first meeting in the Ranni Angadi panchayat office, they bustled in laughing and cheerful. Panchayat president Babu Pullat even joked about that: "We are supposed to be in the midst of a great tragedy that this man has come to write about," he told them, "and here you all are laughing. What will he think? Shouldn't we be serious?" More laughter greeted this admonition. Quite a few of the women insisted on speaking to me in Hindi, even though both they and I speak some Tamil. I was from Mumbai and so Hindi it had to be.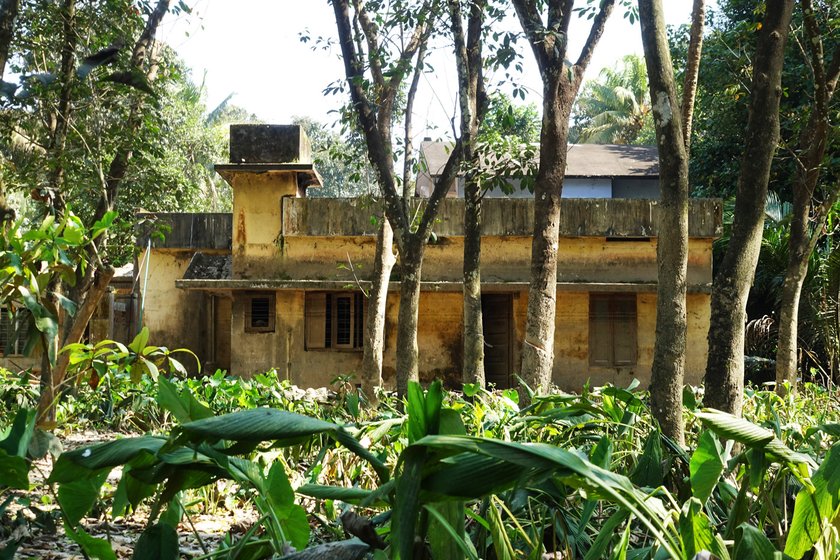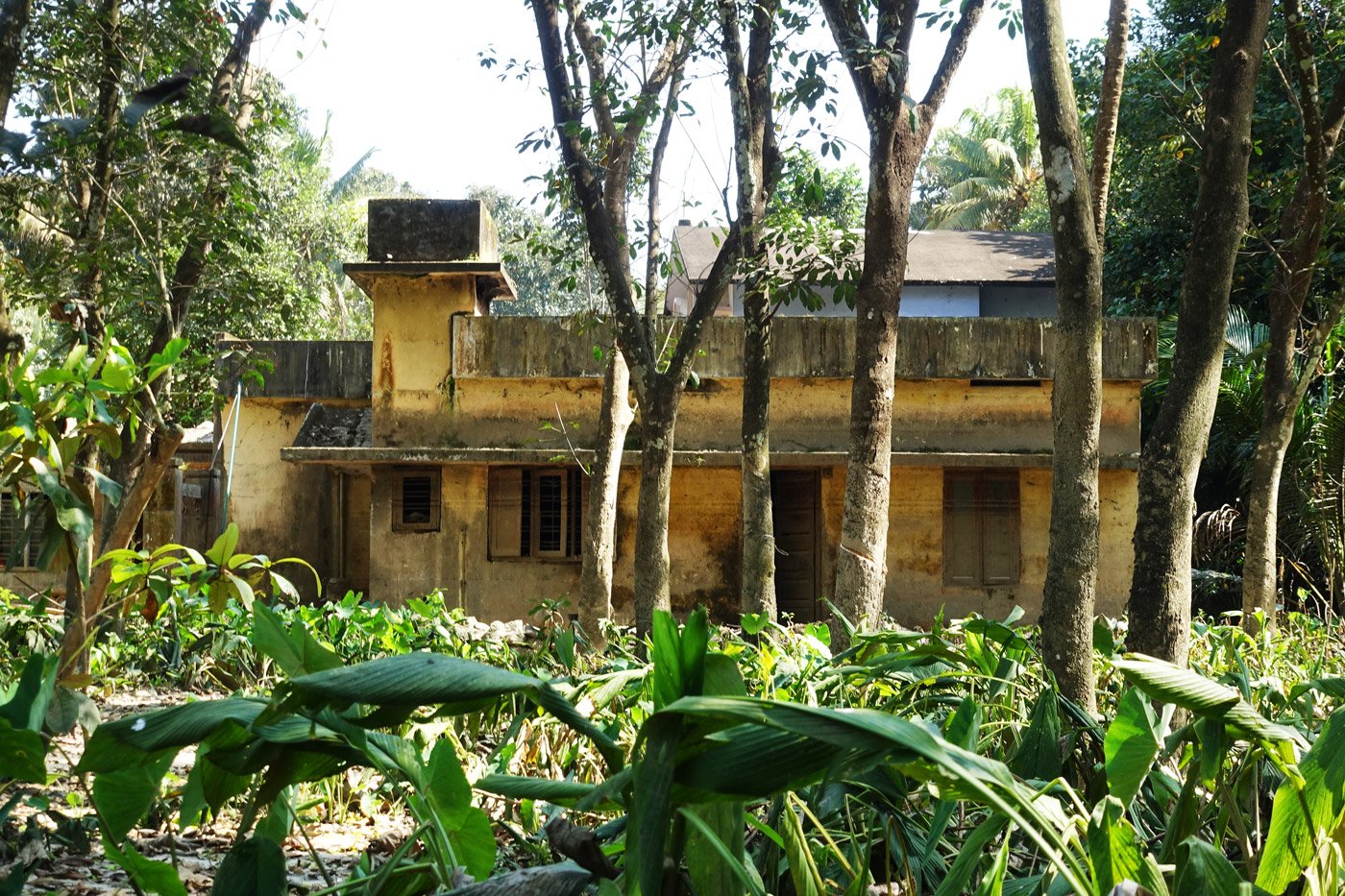 PHOTO • P. Sainath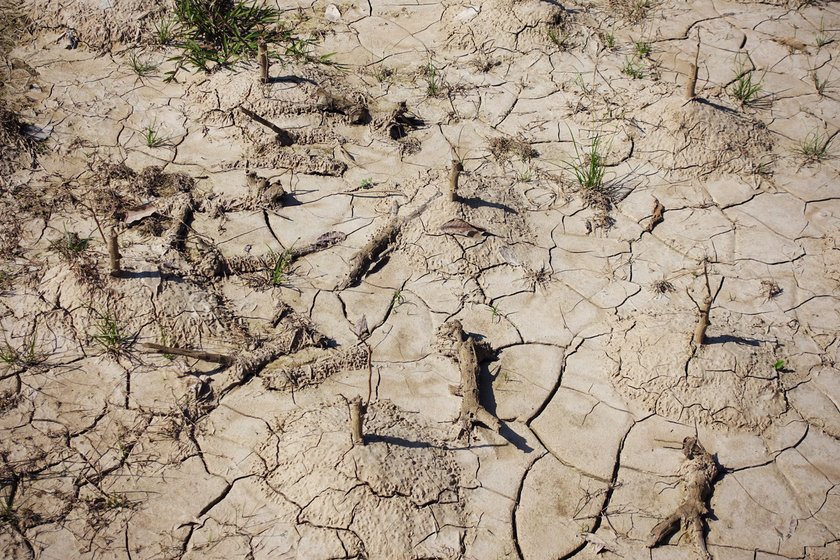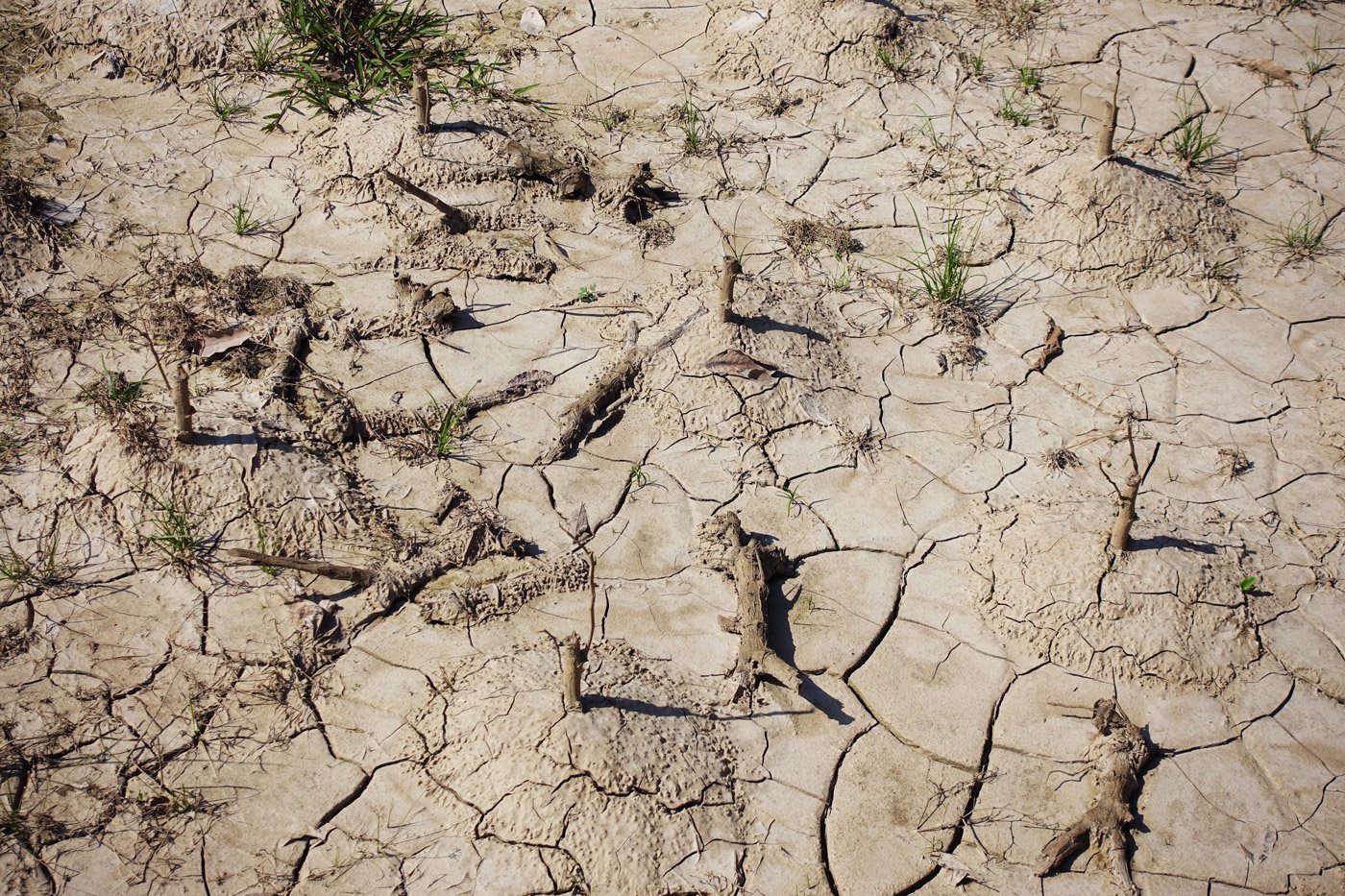 PHOTO • P. Sainath
It costs well over Rs. 3 lakhs to grow an acre of banana, explains Bijoy. "Each of the 1,000 plants we can put on an acre costs Rs. 300. We also have to spend something on pesticide – organic pesticide. And there are high labour costs." But they can get yields of 10-12 tons an acre and sell their bananas at up to Rs. 60 a kilogram. So they can make Rs. 1.5 to Rs. 2 lakh profit, as many of the groups here did, last year. "Besides," says Shiny Joseph of the 'Sangamam' ('Confluence') sangha krishi , "we can get premium prices at Onam time of up to Rs. 80-85 a kilogram."

Last year, each of the six members of Sangamam made a profit of Rs. 50,000. "This year we lost everything. All three acres were finished. It could cost Rs. 1 lakh to clear the tons and layers of sediment and muck on each acre," says Joseph. "The canals have to be cleared up, too. It could take three months, but we will try to do it sooner. However, everything is drying up. And now we're facing a drought."
Woman farmer after woman farmer told us they had no doubts they could rebuild – and soon. It's not as if they don't sense how bad things are, but their determination outstrips the devastation.  "Ours is a collective strength. We draw courage and willpower from our solidarity. Kudumbashree is all about solidarity."  That's a statement I've heard them repeat over the years. Now in the shattering aftermath of the Kerala floods, they're living up to that claim.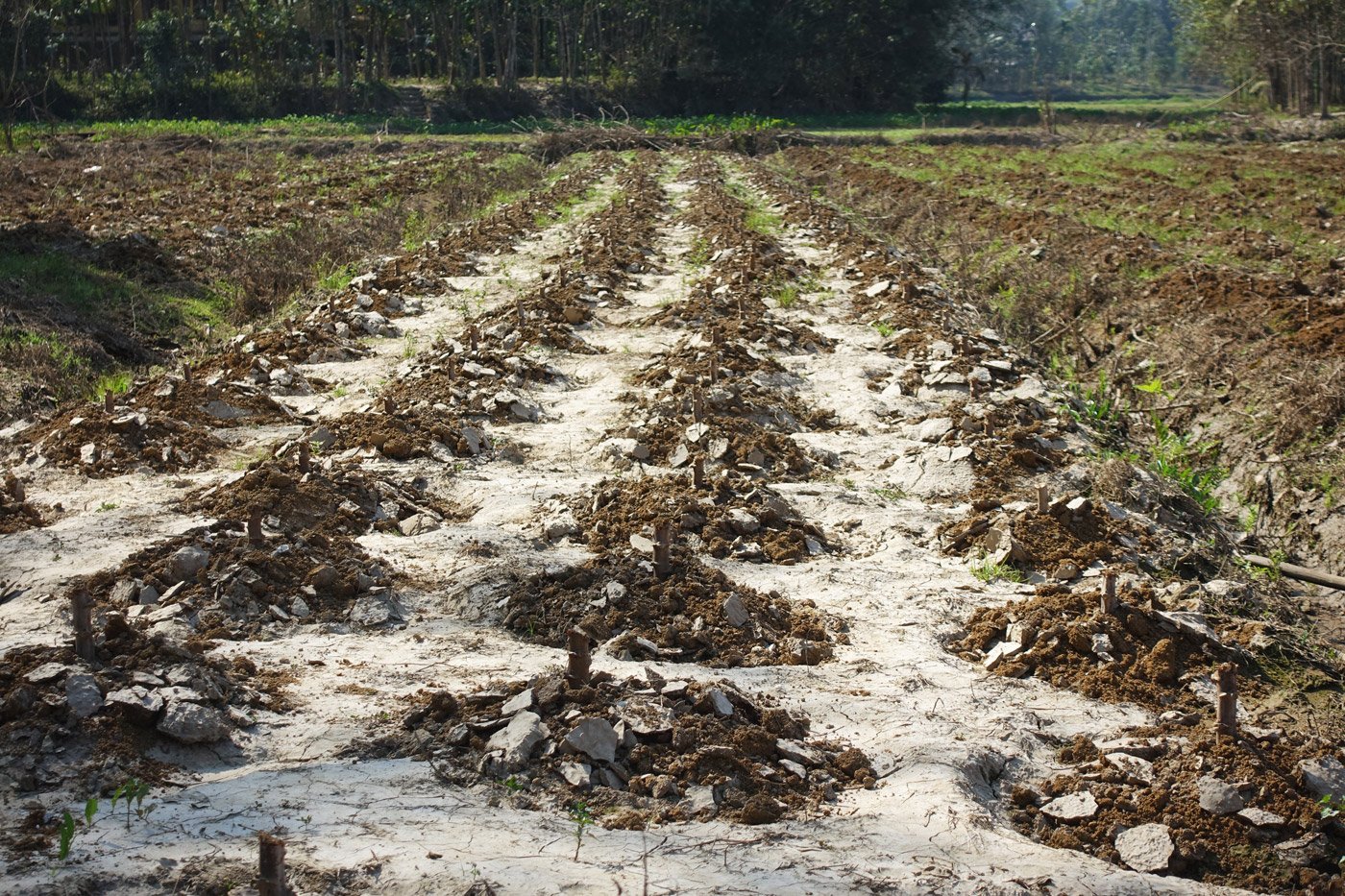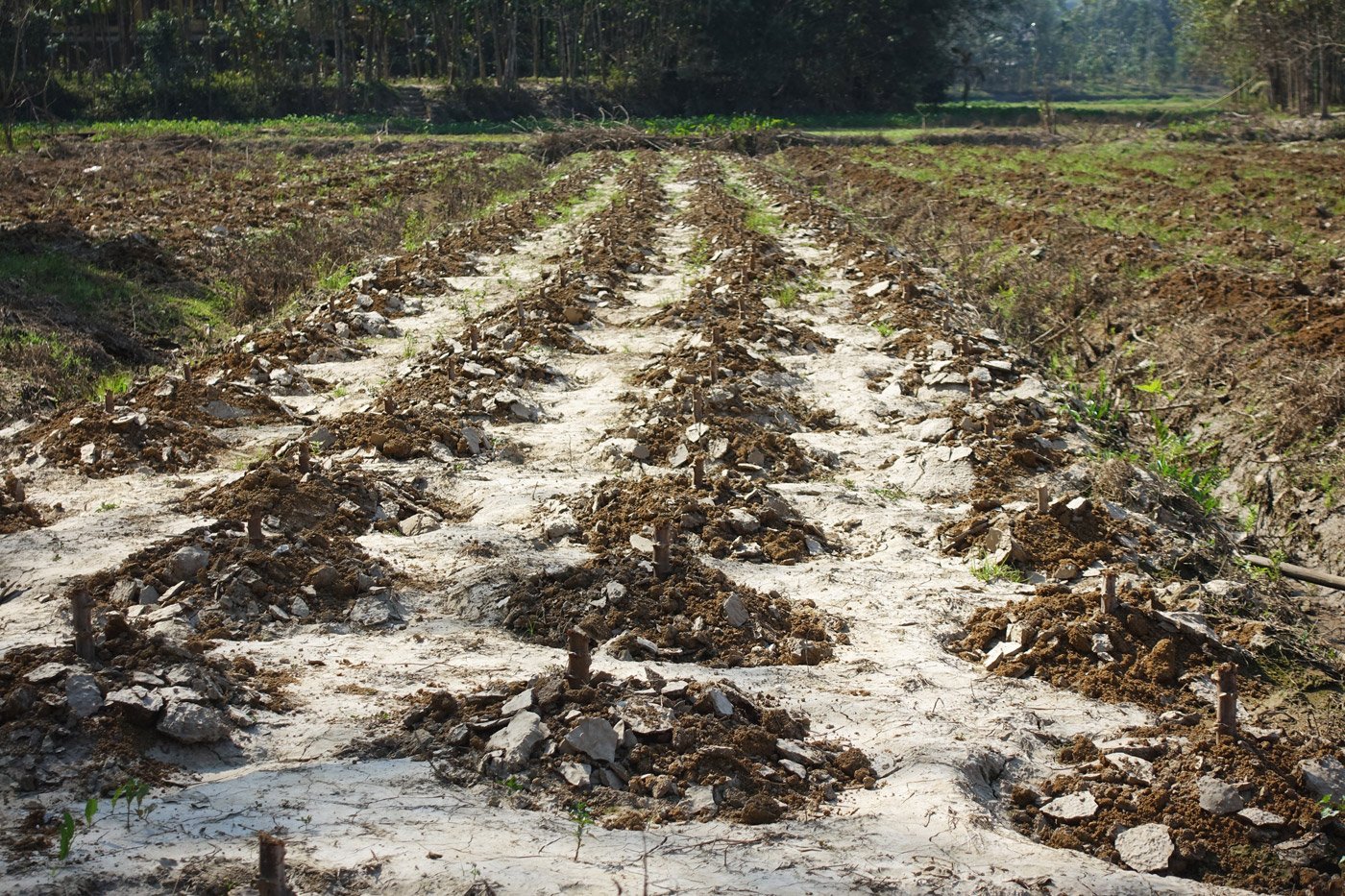 PHOTO • P. Sainath
Across the state, sangha krishi farmers who have lost almost everything – still pitched in with some contributions to help the larger Kudumbashree network raise Rs. 7 crores for the Chief Minister's Relief Fund. September 11 brought another poignant moment. That day, in New Delhi, Kudumbashree was awarded the National Rural Livelihoods Mission (NRLM) prize for 'Outstanding Performance in Farm Livelihoods.' The first time the NRLM has given out such an award.

Kudumbashree could well be the greatest gender justice and poverty reduction programme in the world. Set up as part of a government initiative in 1998, the women prize the independence and autonomy they have collectively built since then: 'We work with governments, not for governments', is a kind of motto. For all their courage and independence, they today need the help of the banks and other institutions – and the solidarity of the rest of us. There is no parallel in this country to this noble farming endeavour spearheaded by poor women.  Surely not in scope, size and achievement.
As we leave to meet with other sangha krishis , one of the women comes up to say: "I will be back. We've taken a bad hit, but we'll be back. We will start re-cultivating in a month, you'll see."