Chitempally Parameshwari often feels like running away. "But, I can't leave my children. They have only me," the 30-year-old mother says.
Parameshwari's husband, Chitempally Kamal Chandra was a farmer in his 20s when he ended his life in November 2010. "He didn't leave a letter. That's probably because he didn't know how to write very well," she says with a small smile.

And that's how she became the sole parent to their two children, Sheshadri and Annapurna who now attend a government school and stay in a hostel 30 kilometres away. "I miss them a lot," says the mother but then consoles herself saying, "I know they're getting food on time."

She looks forward to visiting them once every month. "If I have money, I give [the children] 500 [rupees] and if I have less, I give them 200 [rupees]," she says.

The family belongs to the Madiga community, listed as Scheduled Caste in Telangana, and Parameshwari lives in a one-room house in Chiltampalle village. The roof of her home is sagging and there is an open shed outside. This house in Vikarabad district of Telangana, is owned by her late husband, Kamal Chandra's family and she shifted here after her marriage to him.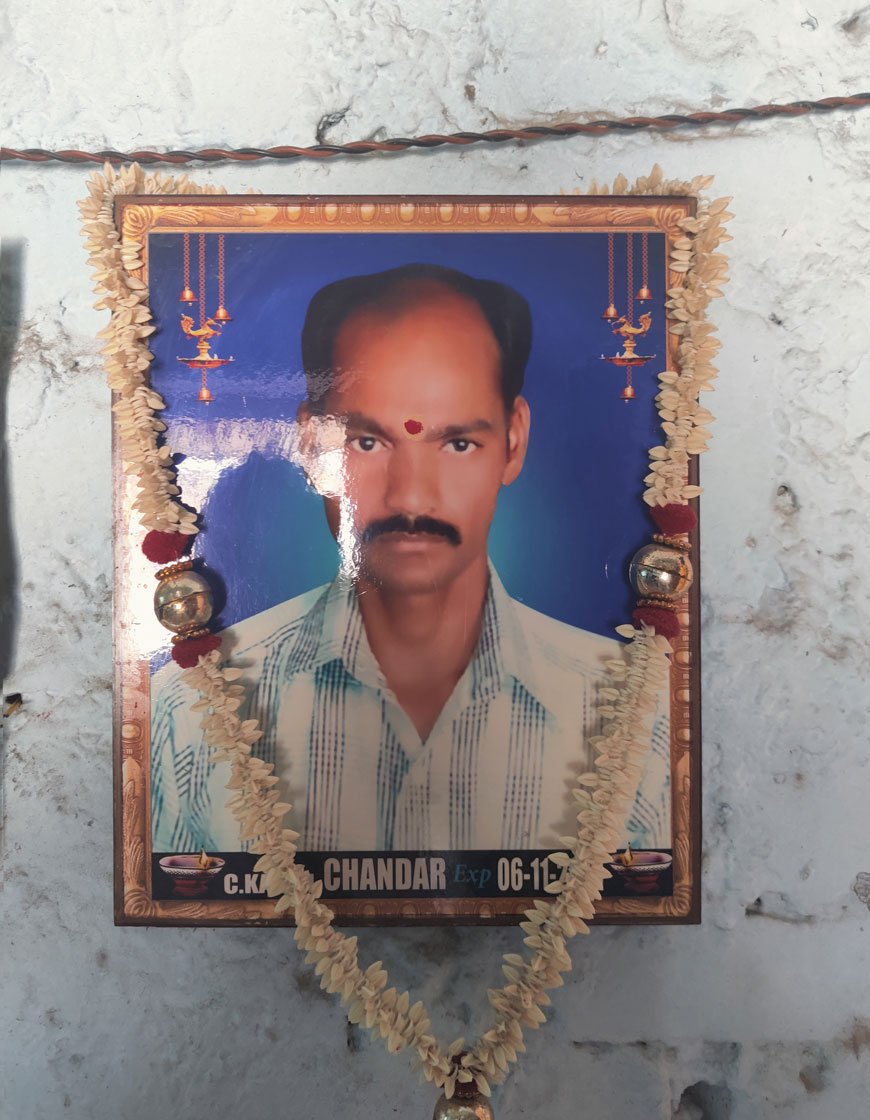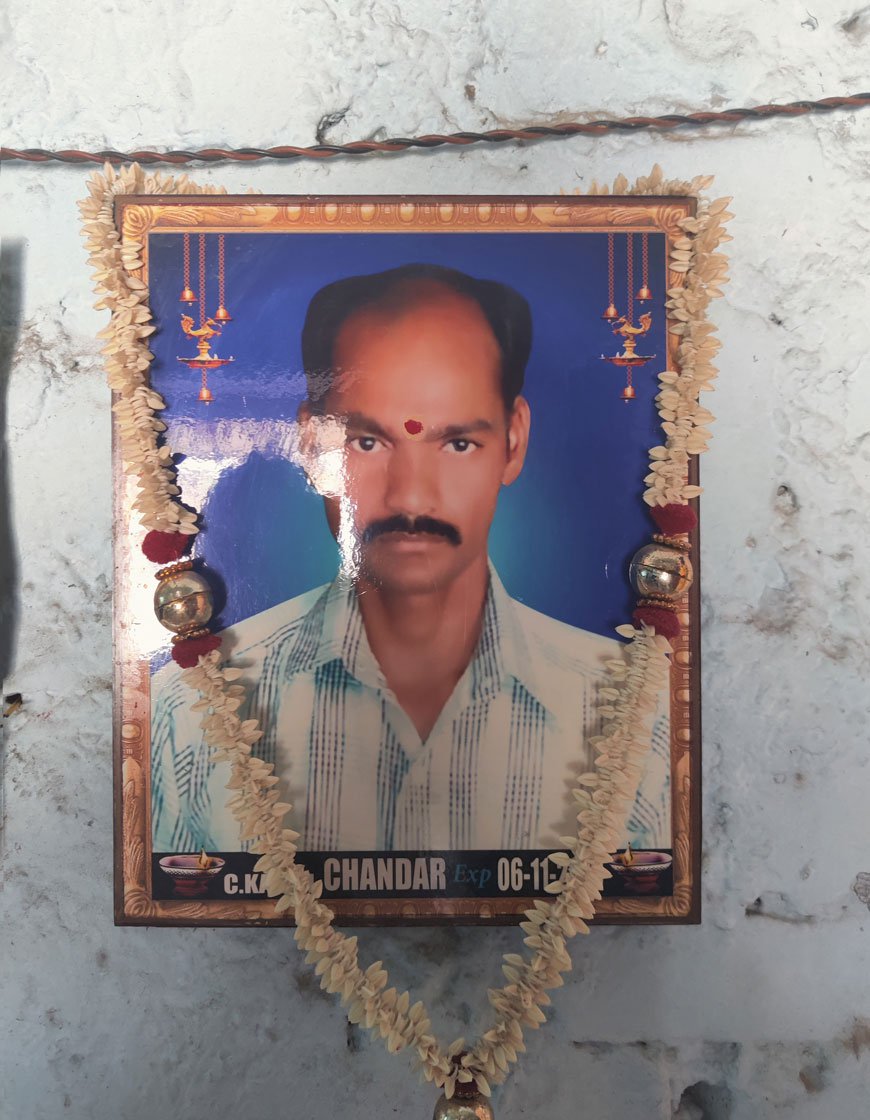 PHOTO • Amrutha Kosuru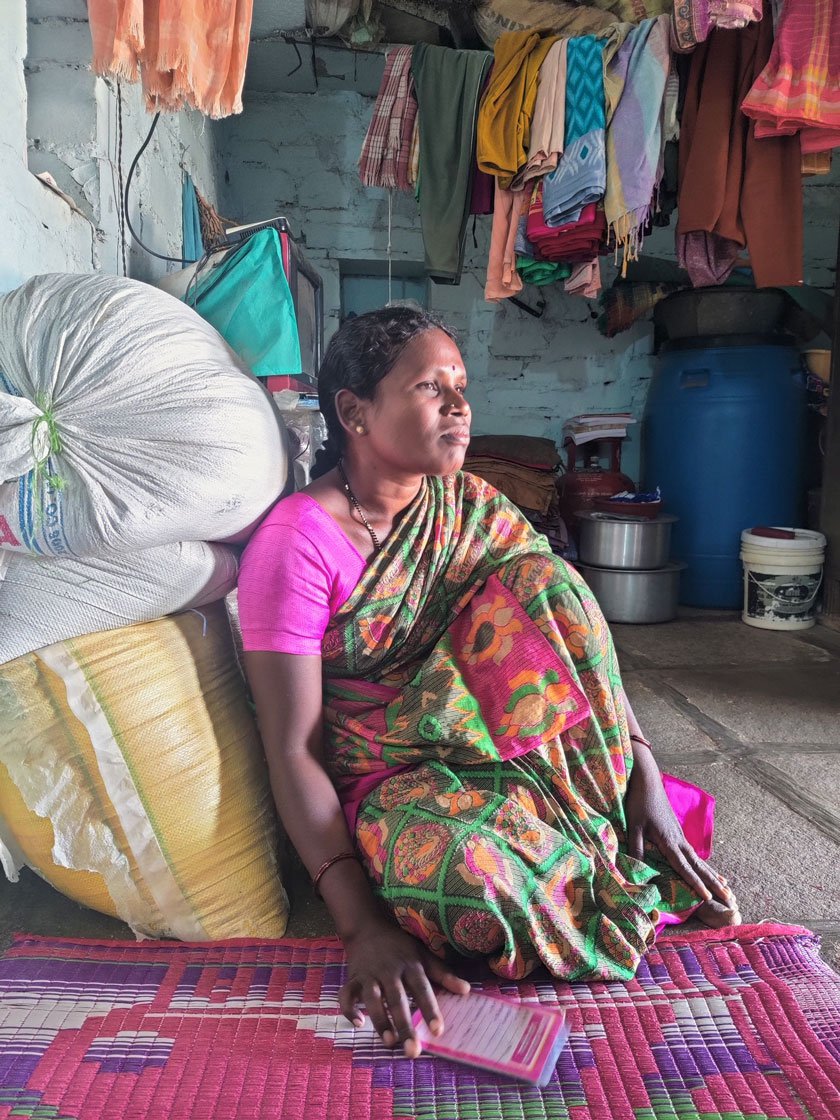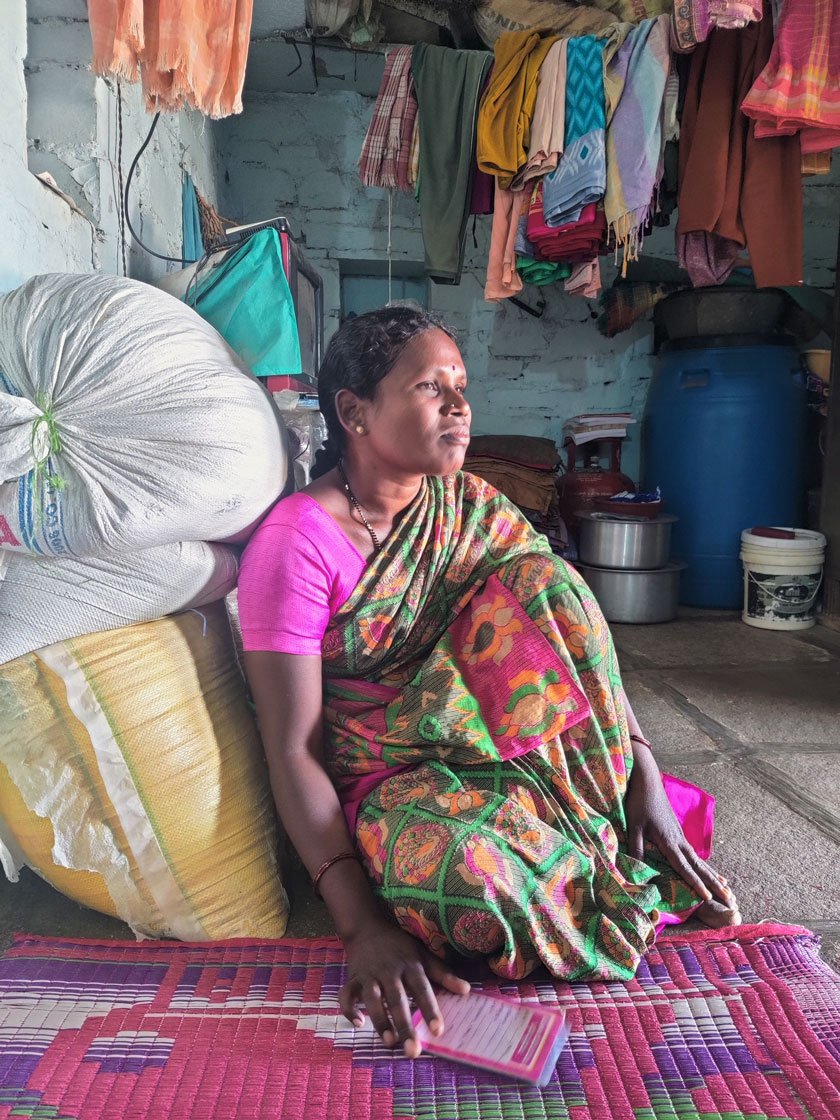 PHOTO • Amrutha Kosuru
After her husband's suicide, Parameshwari's primary source of income has been the pension for widows under the Aasara Pension Scheme . "I used to get 1,000 [rupees] till 2019, but now I get 2,016 [rupees] every month."
Apart from the pension, she earns Rs. 2,500 a month for working on the corn fields owned by her in-laws in the same village. Parameshwari also takes up daily wage work on other farms for which she is paid Rs. 150-200 a day, but she gets such work only occasionally.
Her earnings go towards the family's monthly living expenses. "There are months when the money just isn't enough," she says, twisting the ends of her sari as she speaks.

It isn't enough because 13 years after her husband passed away, she is struggling to repay the debts he left behind. These monthly payments to private moneylenders ( appulorus) are a constant source of stress for the sole earner. "I don't know how much I owe," she says worriedly.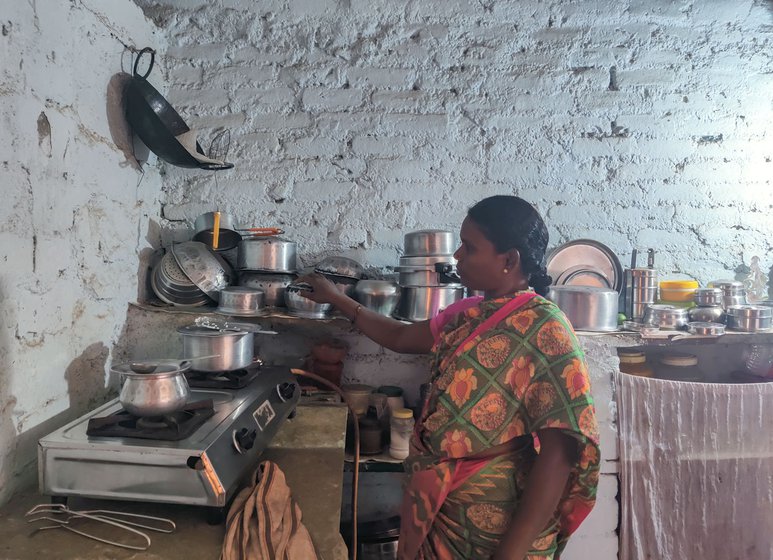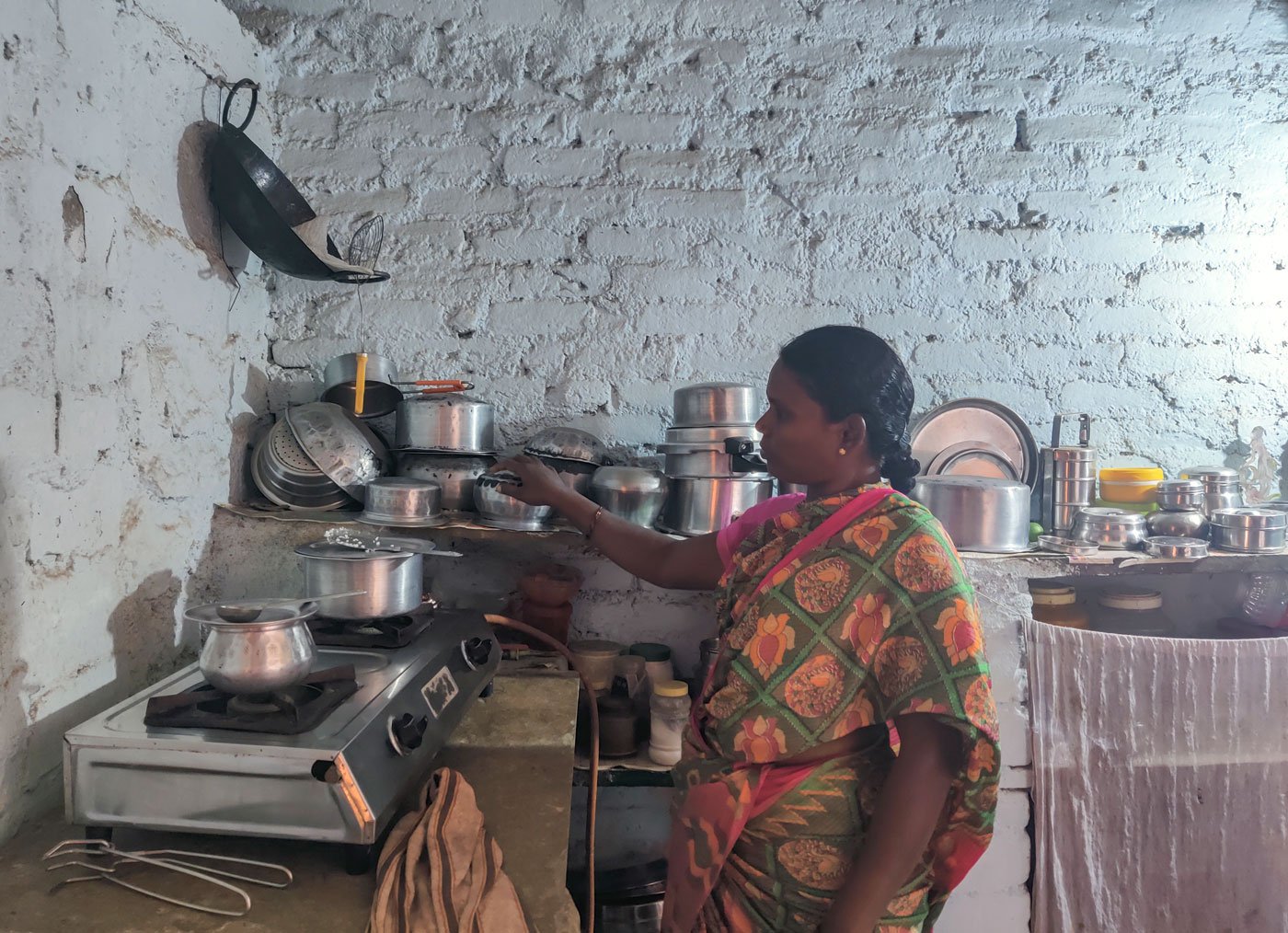 PHOTO • Amrutha Kosuru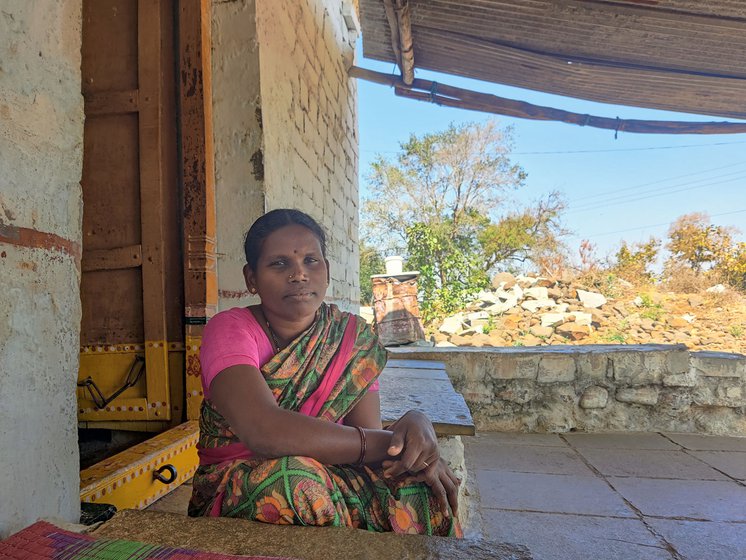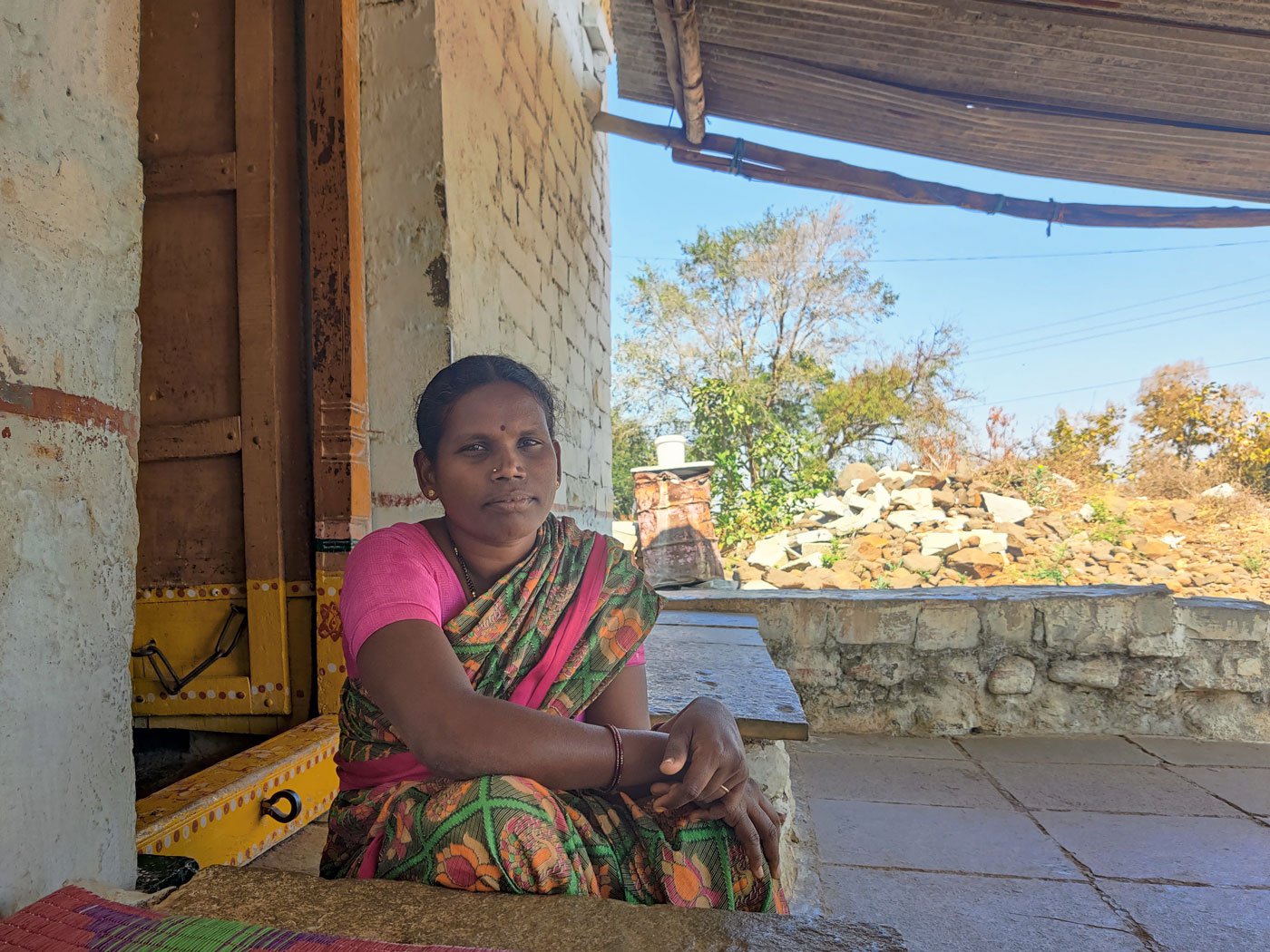 PHOTO • Amrutha Kosuru
Her late husband, Kamal Chandra had leased a few acres and kept taking loans to cover expenses. Before he passed away he had accumulated a debt of Rs. 6 lakh, borrowed from five separate appulorus in Vikarabad district. "I only knew about [a sum of] three lakh [rupees]. I didn't know the amount was so large," says his widow.
When the moneylenders contacted her a few weeks after his death, she found out that Kamal had borrowed Rs 1.5 lakh from two lenders and a lakh each from three others. All at an annual interest rate of 36 per cent. There was no paperwork and so Parameshwari had no proper account of his debts.

"All I can do is trust them to inform me when I've paid my dues," she says. Last month when she tried asking one of the appuloru how much more she had to pay, he didn't respond clearly and she remains in the dark.

She has to pay Rs. 2,000 a month to each appuloru. To stagger the burden she pays each of the five people at different points in the month. "I don't have the money to pay all five people in one month," she says and so only manages to pay Rs. 500 a month to a few of the lenders.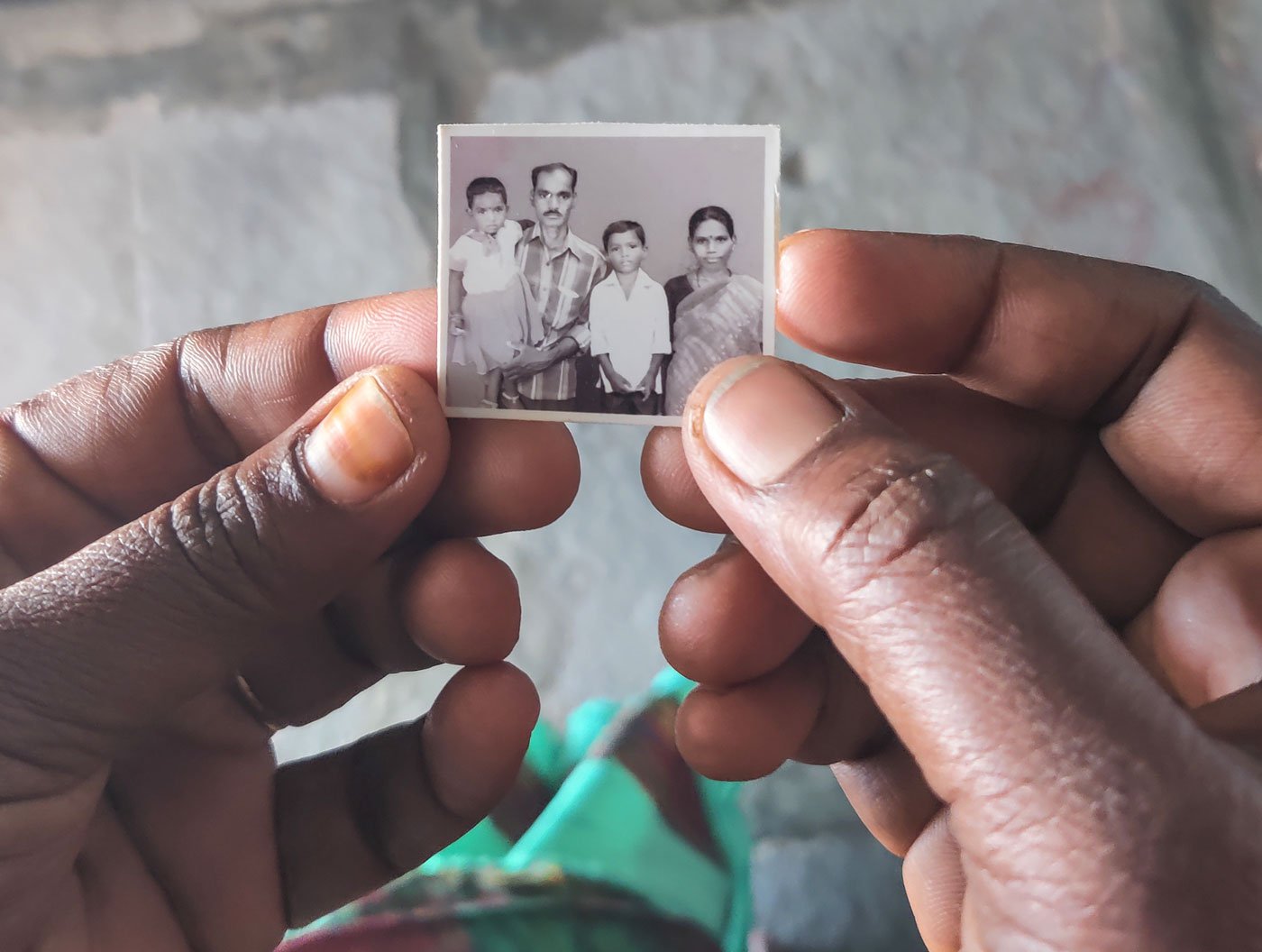 PHOTO • Amrutha Kosuru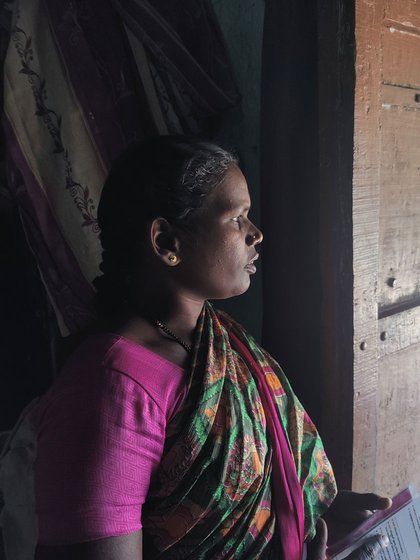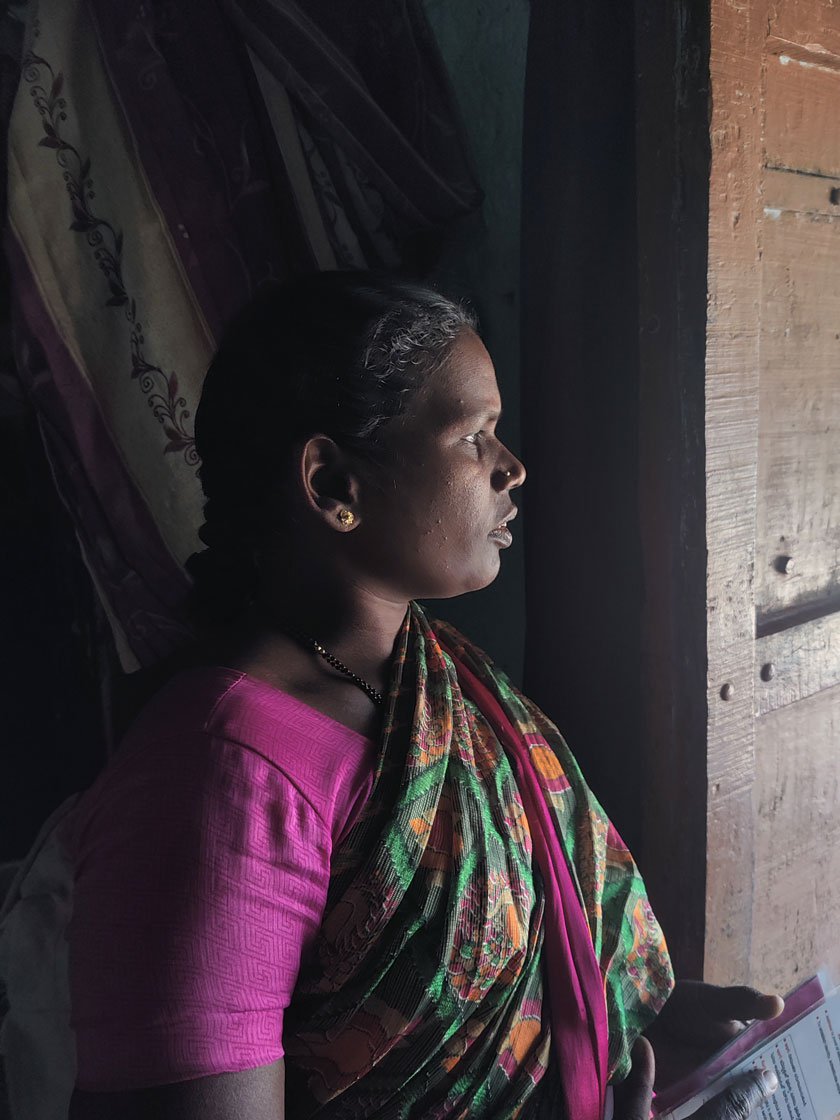 PHOTO • Amrutha Kosuru
"I don't blame my husband for doing it [taking his life]. I understand," Paremeshwari says and adds, "Even I want to do it sometimes; I am fighting all alone."
Sometimes the stress gets too much but thinking about her children helps. "The appulorus will ask my children to clear the loans then [if I give up]," she says sadly. "Why should they have to pay? I want them to study and work in respectable positions in big cities."

Parameshwari's day begins at 5 a.m. "If there's rice at home, I begin cooking it. Else, I make ganji ," she says. On the days she needs to go for work, she packs her lunch and leaves home by 8 a.m.
On other days, she does household chores and may spend free time watching old, black-and-white Telugu movies and serials on a small television set. "I like watching movies. But sometimes I think of stopping it [subscription to the cable connection]." But she says the Rs. 250 towards the cable connection helps distract her when she is feeling low.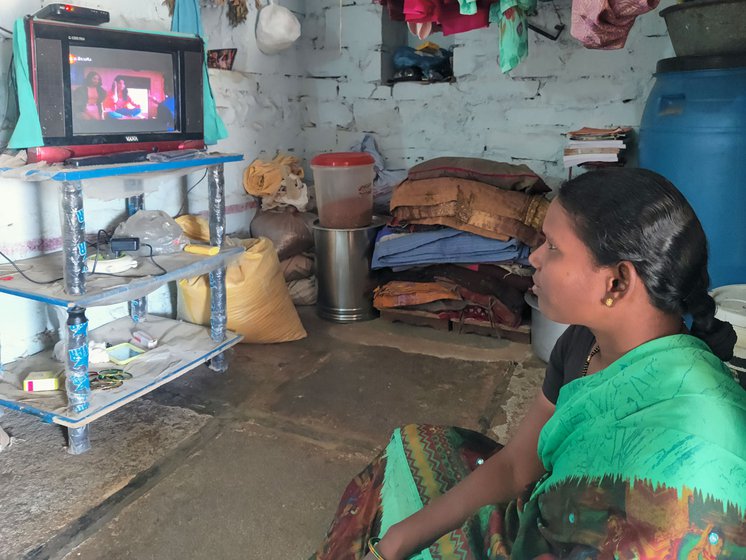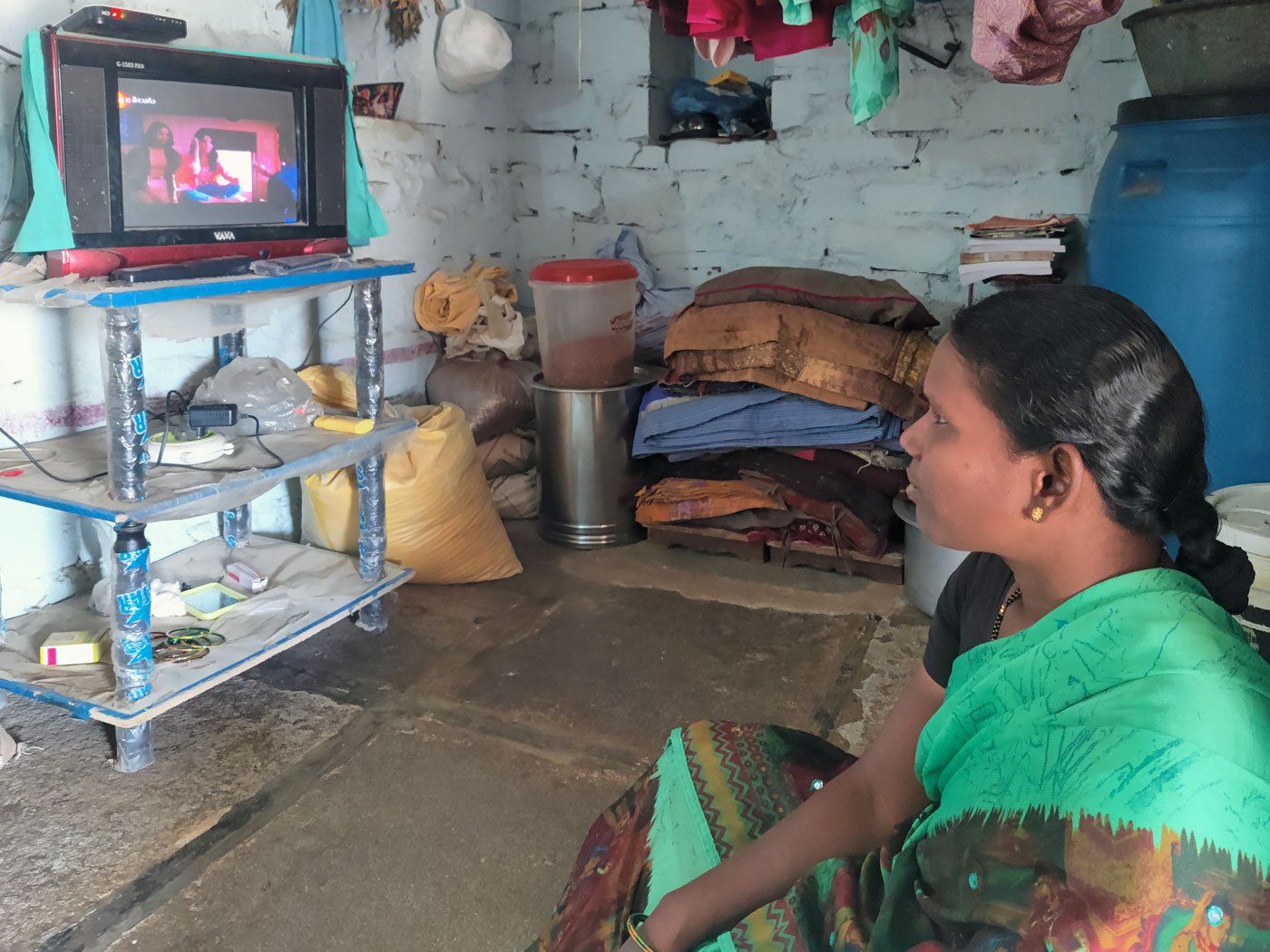 PHOTO • Amrutha Kosuru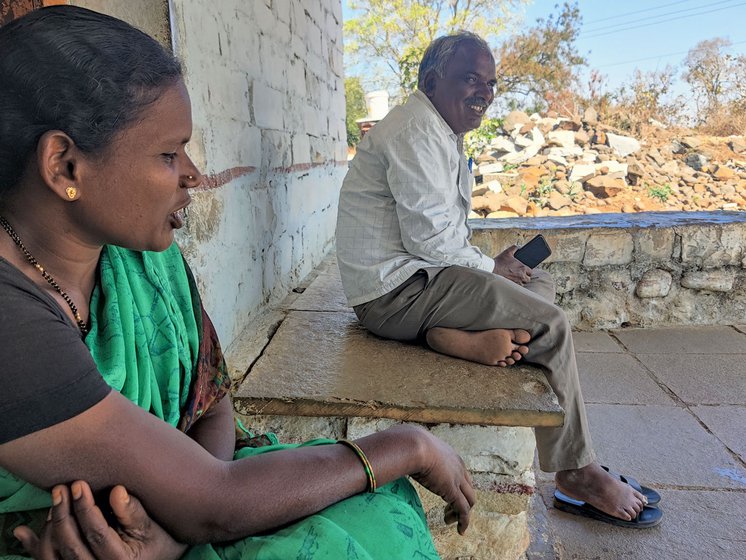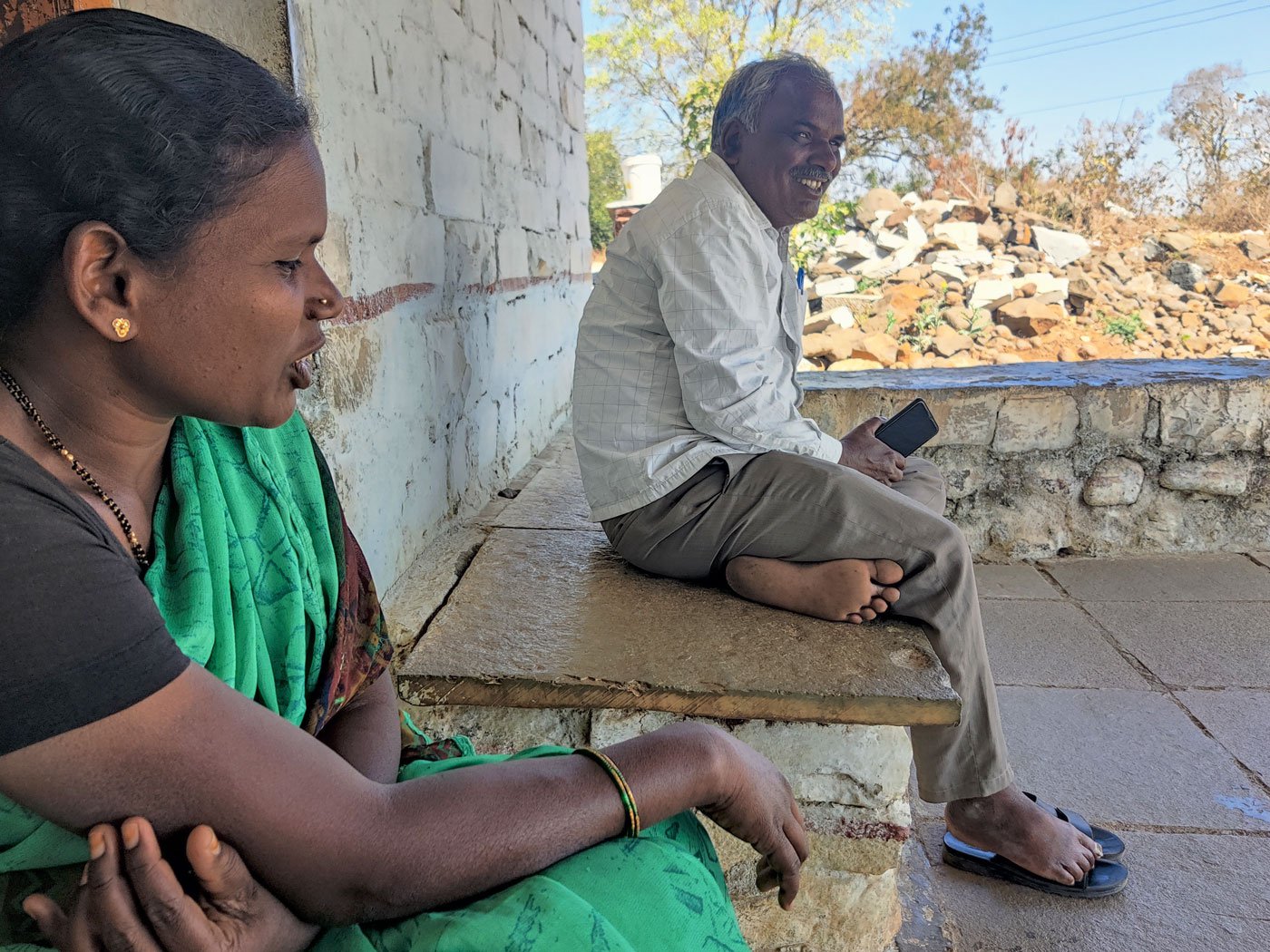 PHOTO • Amrutha Kosuru
In October 2022, one of her relatives suggested that she reach out to KisanMitra, a rural distress helpline. "I felt good speaking to the lady who answered the phone. She said things will get better," recalls Parameshwari. The helpline is run by the Rural Development Service Society, an NGO working in Telangana and Andhra Pradesh. Soon after the call, KisanMitra's field coordinator, J. Narsimulu visited her at her home. "He [Narsimulu] asked me about my husband, children, and financial troubles. It felt good to be heard," she says.
To supplement her income, Parameshwari is buying a cow. "She [the cow] will make me feel less lonely." She has paid an initial Rs. 10,000 towards the purchase. "The cow hasn't come home yet, but I am looking forward to it," she adds.
If you are suicidal or know some in distress please call Kiran, the national helpline, on 1800-599-0019 (24/7 toll free), or any of these helplines near you. For information on mental health professionals and services to reach out, please visit SPIF's mental health directory .
This story is supported by a grant from Rang De .