Bhuri Kallu lives on her own in the village of Bharkurra, in the district of Chitrakoot in south-eastern Uttar Pradesh. Her house, courtyard and oven are made entirely of mud. The only exception is an odd, three-walled brick structure with no roof that I later learn is an unfinished toilet.
She uncovers an earthen oven – essentially a pit with multiple openings. It is the primary source of her earnings and is carefully covered by many layers of plastic, cut from used sacks. "I roast chickpeas and wheat here, but that's mostly in the wedding season.
Otherwise, I get about 1,800 rupees a year from the government as pension. I have to manage with that."
I ask her if she has any land she can farm or lease. She shakes her head. 'I had two bighas , but that was a long time ago. I sold it to buy medicine for my child." Her now-adult son works in Sonepat, Haryana. Her husband died about a decade ago.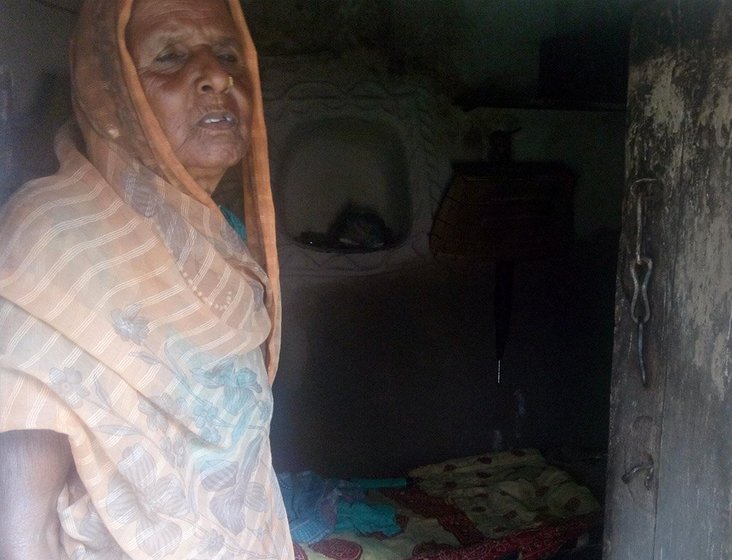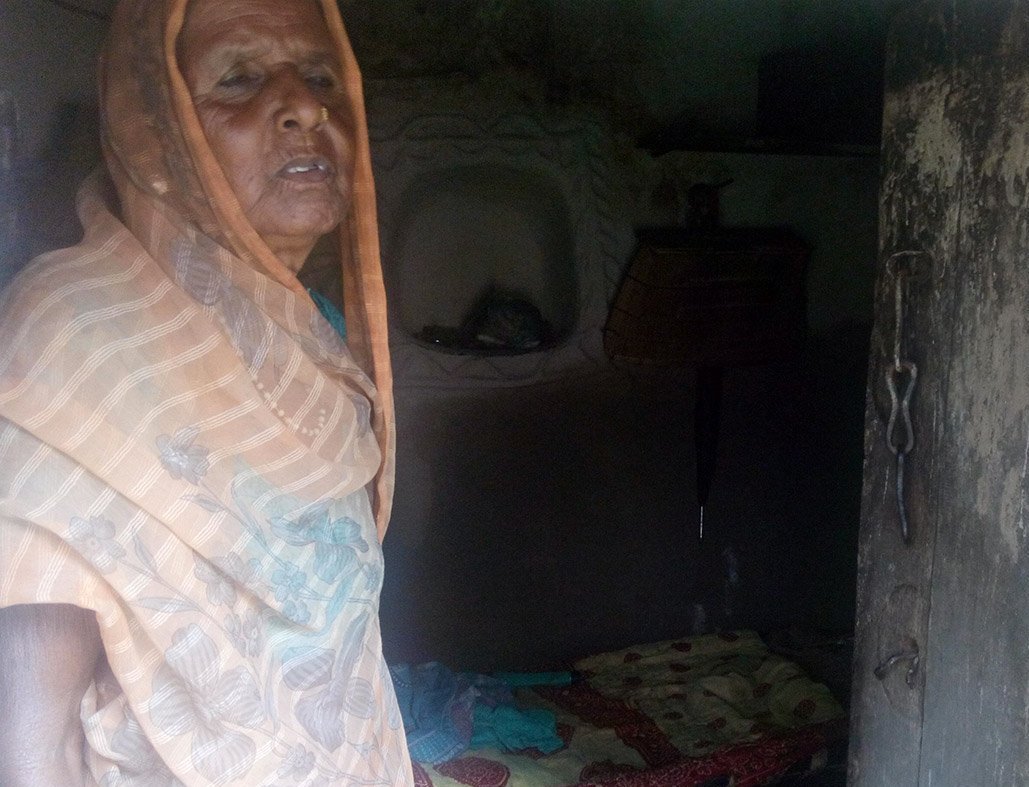 PHOTO • Radha Sarkar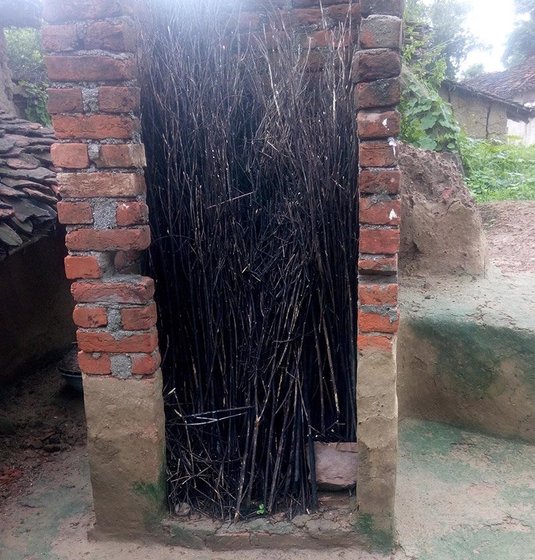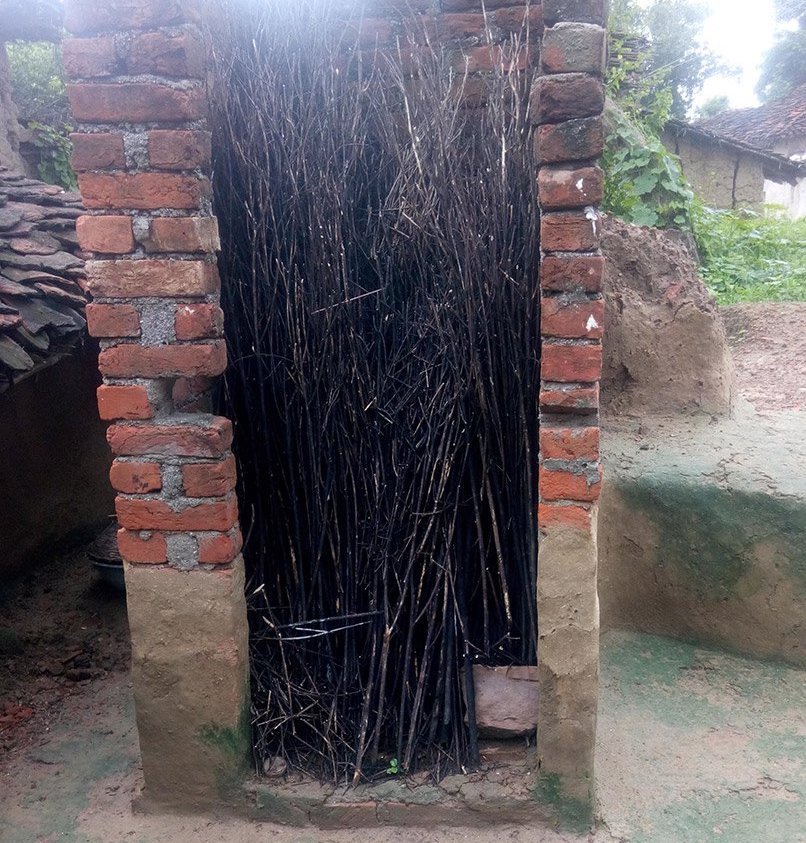 PHOTO • Radha Sarkar
What about those three brick walls? "Those the government built some years ago. It was through some programme." She is probably referring to the Nirmal Bharat Abhiyan, a central government scheme to build toilets in rural India. "They began constructing it but never finished." What didn't they finish? "They only made the walls. There's nothing underneath. There's no pit, they didn't dig one." Which means that there is nowhere for the faeces to be deposited. What Bhuri has, I realise, is three-fourths of a toilet with the crucial element missing. "Now I store firewood there instead. At least it's of some use."

Where do you relieve yourself, I ask. She points away from the village. "Outside, in the fields." Isn't it difficult for an elderly person like you? "Yes, of course. It's inconvenient and I could even get hurt, especially in the dark. And who will help me then?"

Bhuri points to a section of her house in which there is a single, metal framed cot – her bedroom. "In the monsoon, my house often gets flooded. Rain water and waste water, from the overflowing open drains of the village, rush in." When I ask her where she sleeps at this time of year, she smiles and says – "Where else? Right here, surrounded by water."