"When I see these big trees broken and uprooted, I feel like I have lost my children," says Madan Baidya, a gardener in his early 40s. "My entire life I have lived with trees and plants," he explains, visibly shattered by the devastation around him. "These were not merely trees, they were homes to so many birds and butterflies. They gave us shade from the sun and became umbrellas in the rains." Baidya's own nursery, on Kolkata's Eastern Metropolitan Bypass, near the Shahid Smriti colony where he resides, has suffered huge damage.
Around 5,000 big trees in the city were uprooted and tossed around by Amphan on May 20, estimates the Kolkata Municipal Corporation. Amphan, categorised as a 'Very Severe Cyclonic Storm', made landfall in the coastal areas of West Bengal with a wind speed of 140-150 kilometres and gusts up to 165 km. The storm brought 236 mm of rainfall in barely 24 hours, according the India Meteorological Department, Alipore.
The damage caused by Amphan in rural areas, particularly such regions as the Sundarbans, is hard to even estimate at this point. Both North and South 24 Parganas, including Kolkata, took a heavy beating. State-wide, the death toll is at least 80 people so far, including 19 in Kolkota.
Many areas remain cut-off, and the damage to transport networks and road connections lethally combines right now with lockdown restrictions under Covid-19 – making visits there almost impossible. The complications caused by the lockdown go way beyond that, though. Restoration efforts are extremely difficult, because the labourers who would normally attend to that have long ago left the city for their villages in West Bengal and other states, due to the shutdown.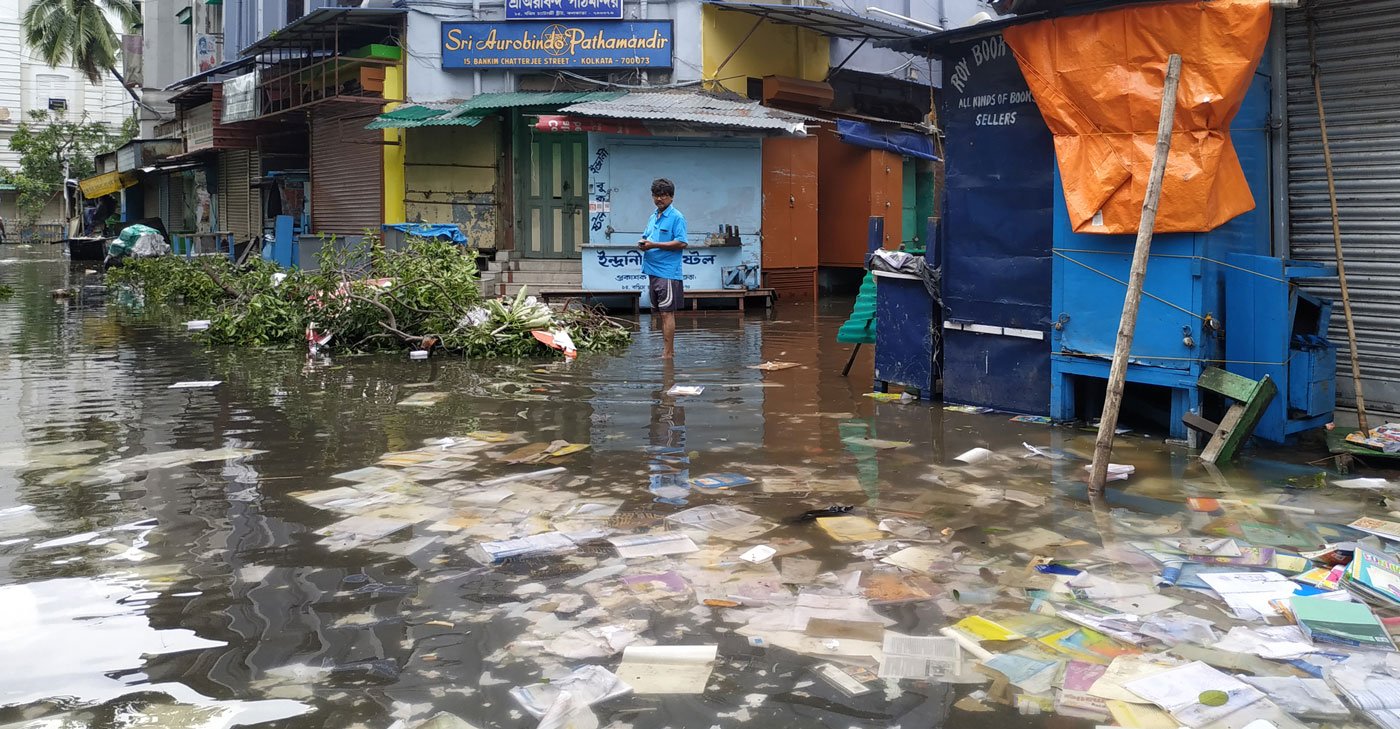 PHOTO • Suman Kanrar
Alongside the fallen trees, thousands of books and pages were floating in the water the next morning in Kolkata's historic College Street – which derives its name from the many colleges and educational institutions located there.  Also known as Boi Para, it houses one of the largest book markets in India, winding across almost 1.5 kilometres. Usually, the densely packed little bookstores cover even the walls behind them. Now the walls are visible – and many are severely damaged or in ruins. Newspaper reports estimate the storm has destroyed Rs. 50-60 lakhs worth of books.
Many tiny shops and tin-roofed structures were ripped apart too along this street and in other places, innumerable houses collapsed, telecom connectivity was lost, and electric poles were torn out in the flooded streets, causing deaths from electrocution. Some areas are yet to regain power though the city's sole supplier, the Calcutta Electric Supply Corporation, has worked without a break to restore electricity. Still, with quite a few areas in darkness, protests are breaking out where residents are out of power and water supply.
"It's only yesterday evening that we got mobile connectivity," says Soma Das, 35, a cook in South Kolkata's Narendrapur area "What will we do with that if we can't charge our phones? We saved rainwater on that day. Now we are boiling that water and using it for drinking. All the waterlines in our area are contaminated."
Since her husband, 38-year-old Satyajit Mondal, a mason, is out of work due to the Covid-19 lockdown, barely any money is coming in, and Soma does not know how she will feed her 14-year-old daughter and feeble mother. Of the four houses she works in as a cook, only two have been paying her wages during the lockdown.
In Shahid Smriti colony, surveying the uprooted trees, Baidya says, "It's all our own fault. There is hardly any soil left anywhere in the city. All concrete. How will the roots survive?"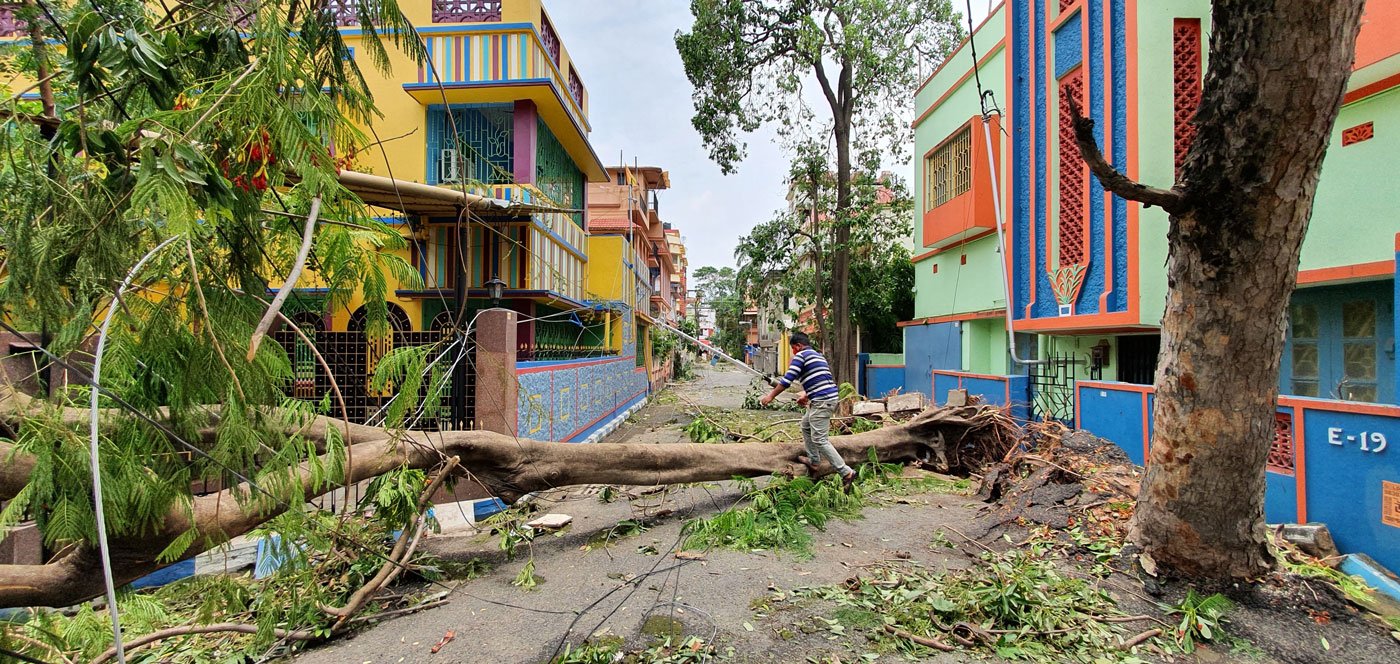 PHOTO • Suman Parbat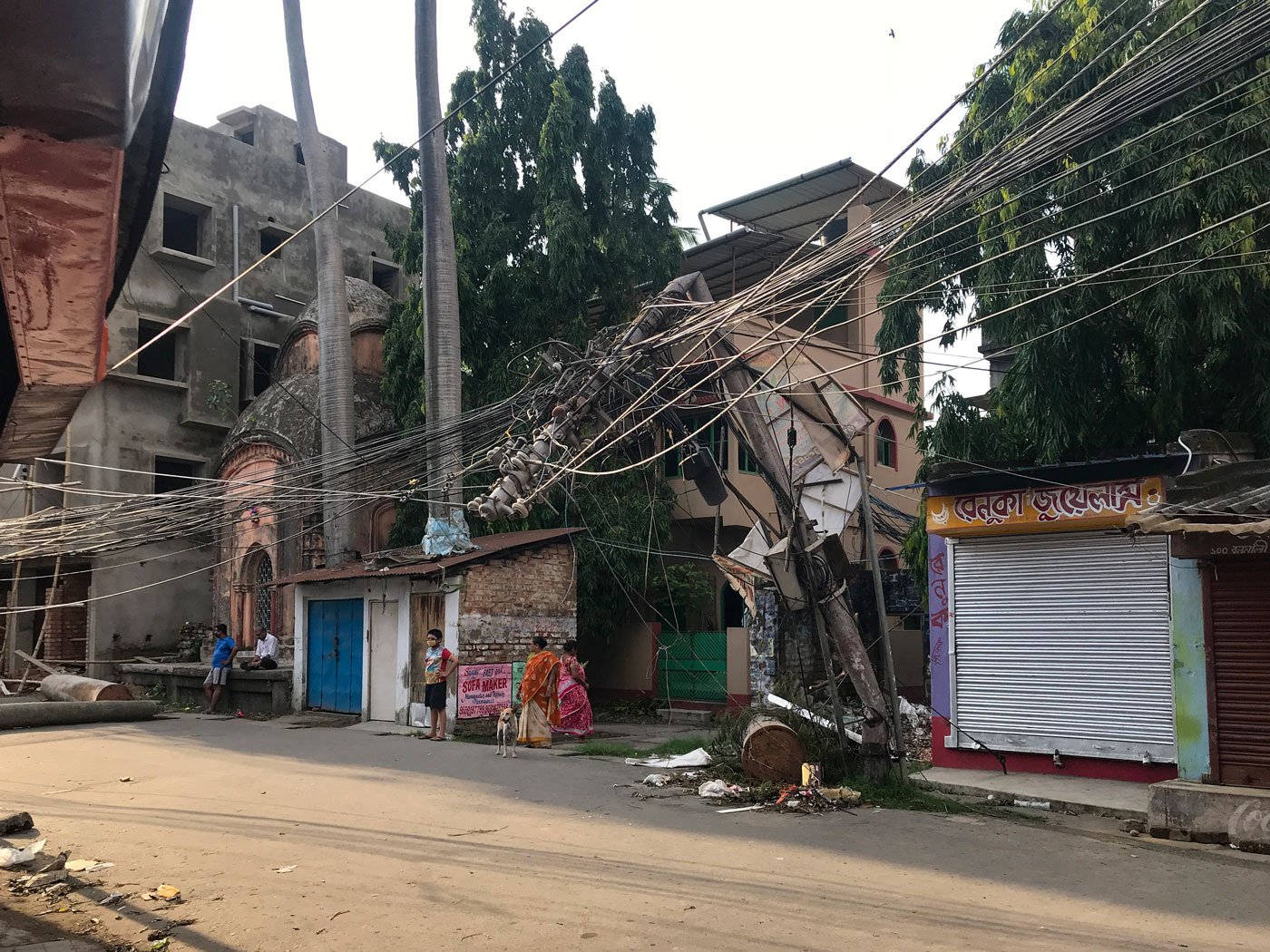 PHOTO • Sinchita Maji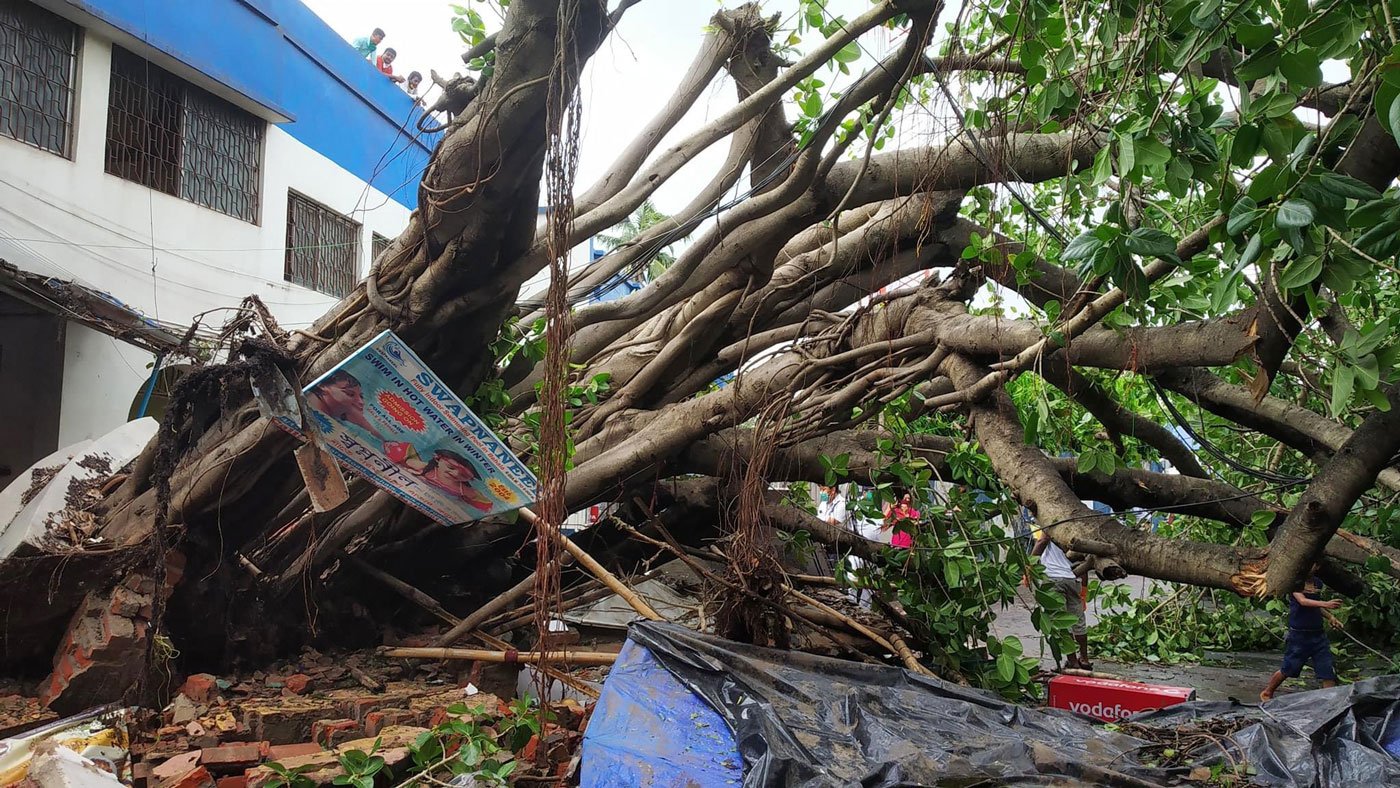 PHOTO • Suman Parbat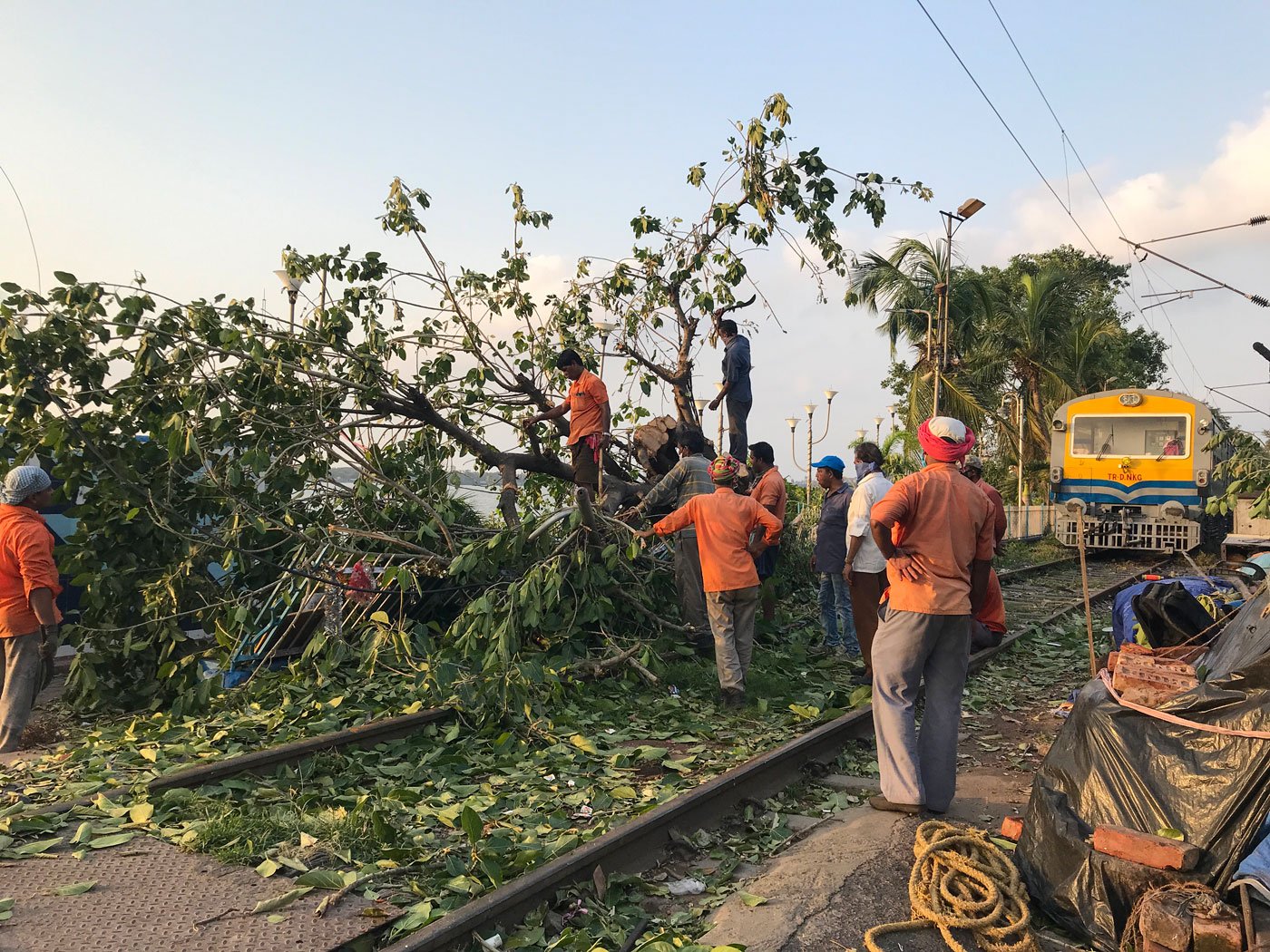 PHOTO • Sinchita Maji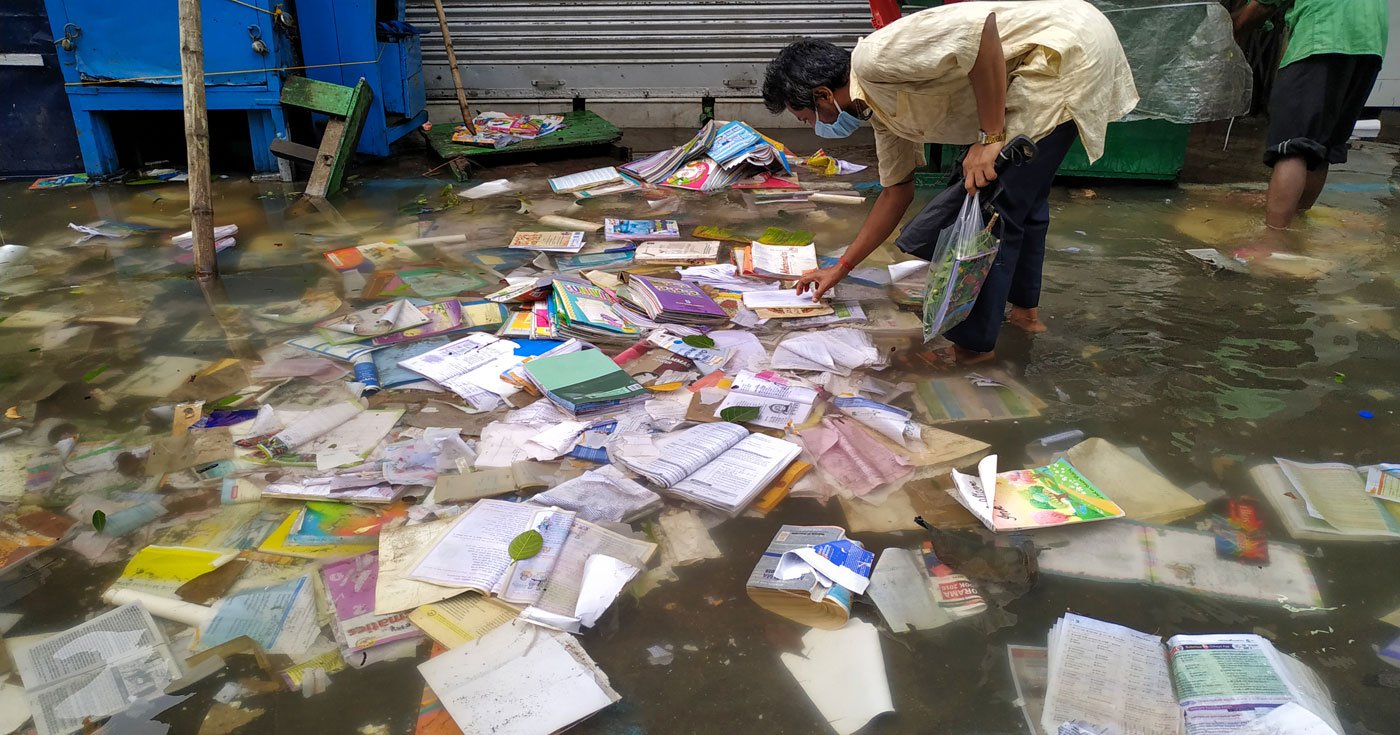 PHOTO • Suman Kanrar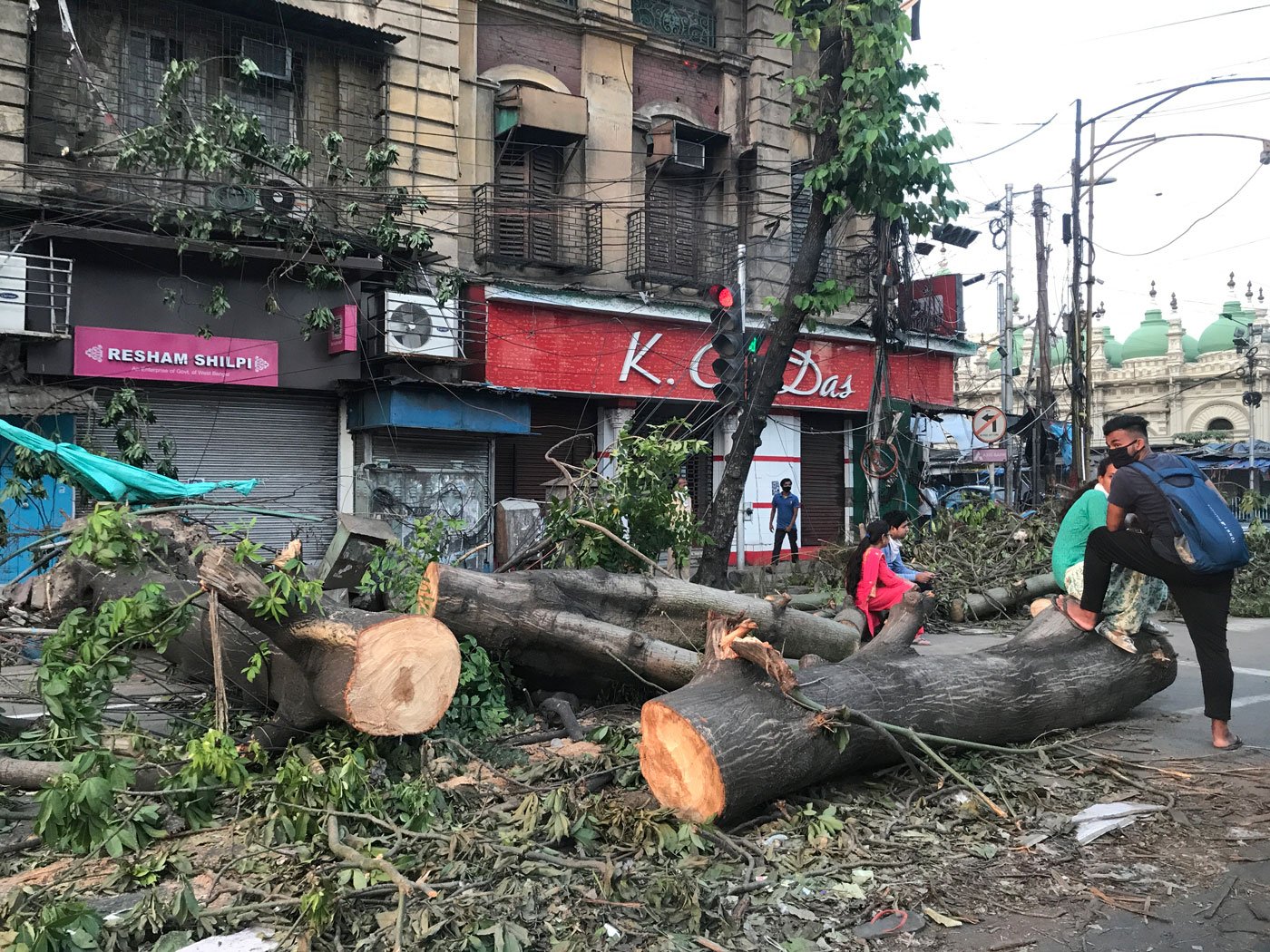 PHOTO • Sinchita Maji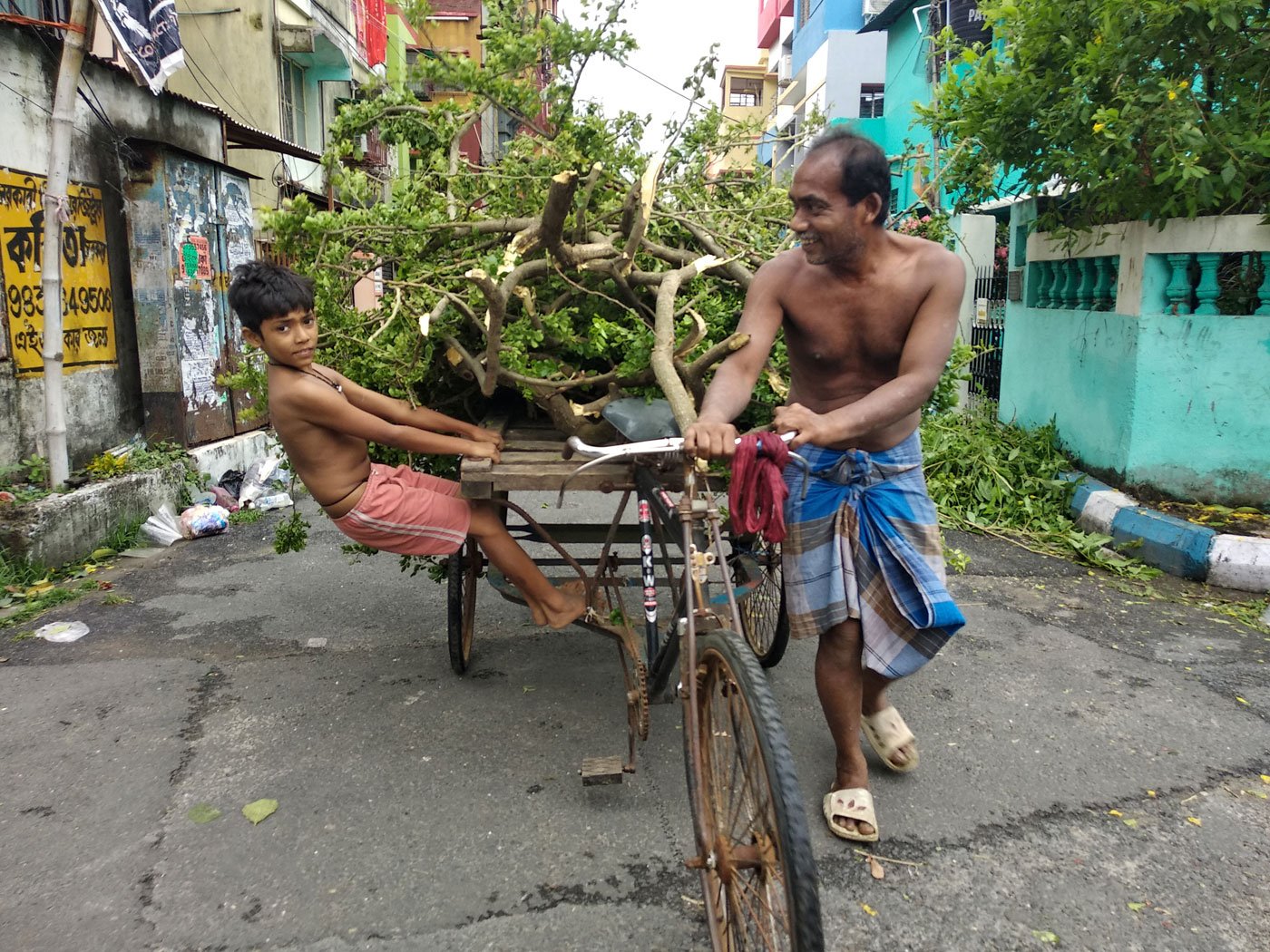 PHOTO • Abhijit Chakraborty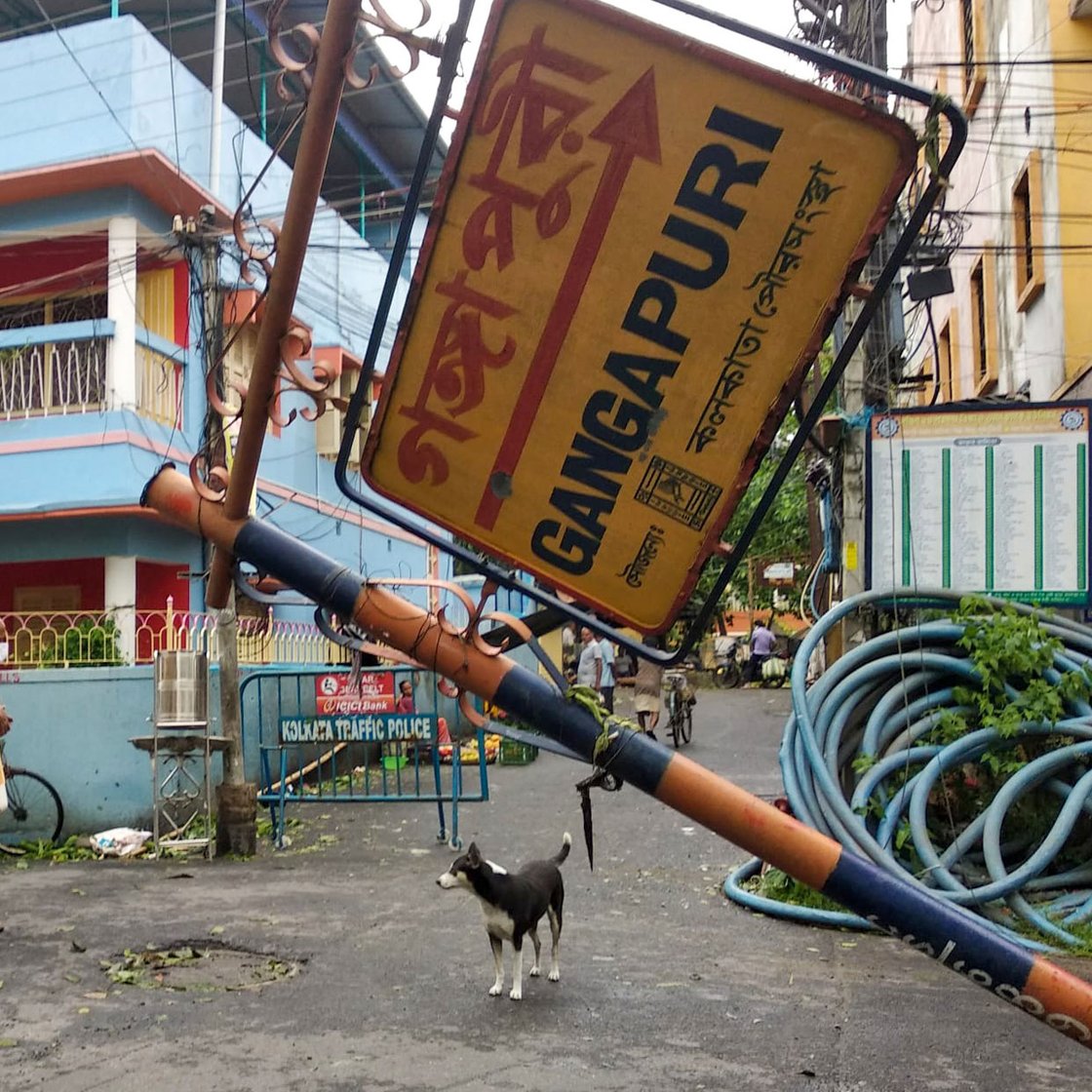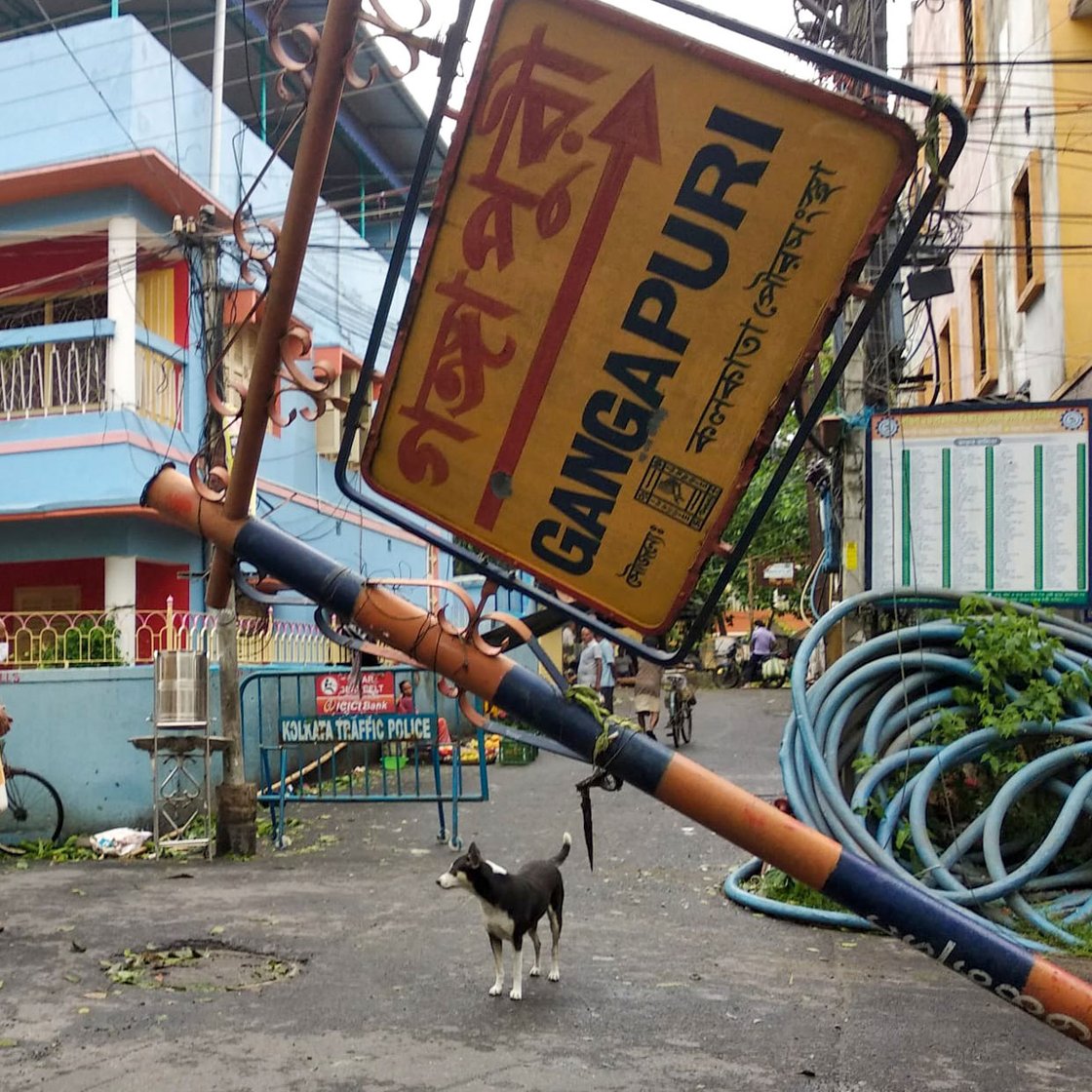 PHOTO • Abhijit Chakraborty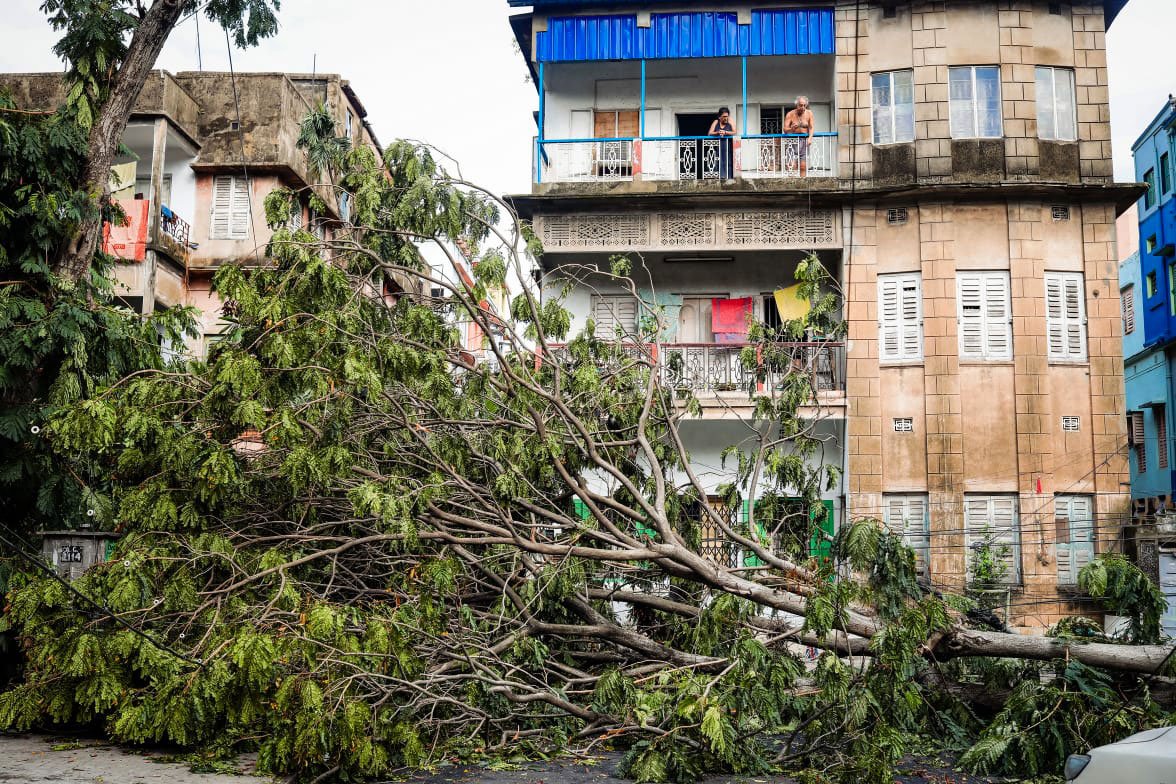 PHOTO • Monojit Bhattacharya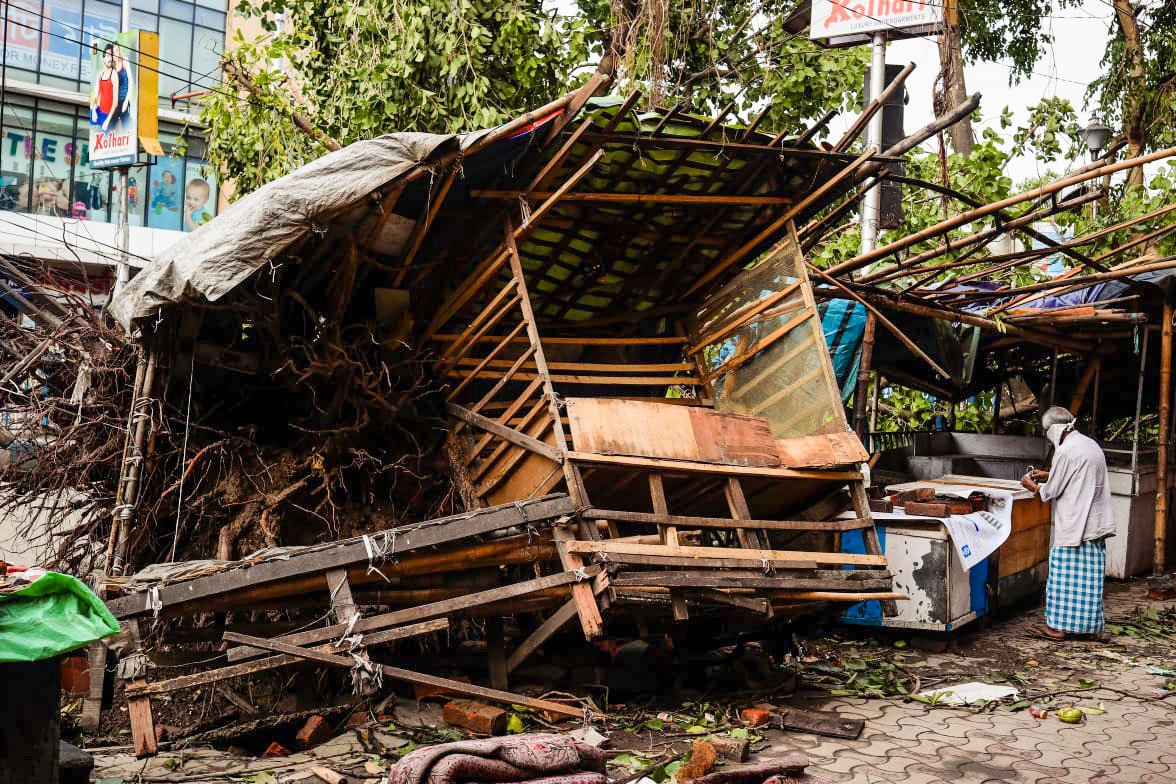 PHOTO • Monojit Bhattacharya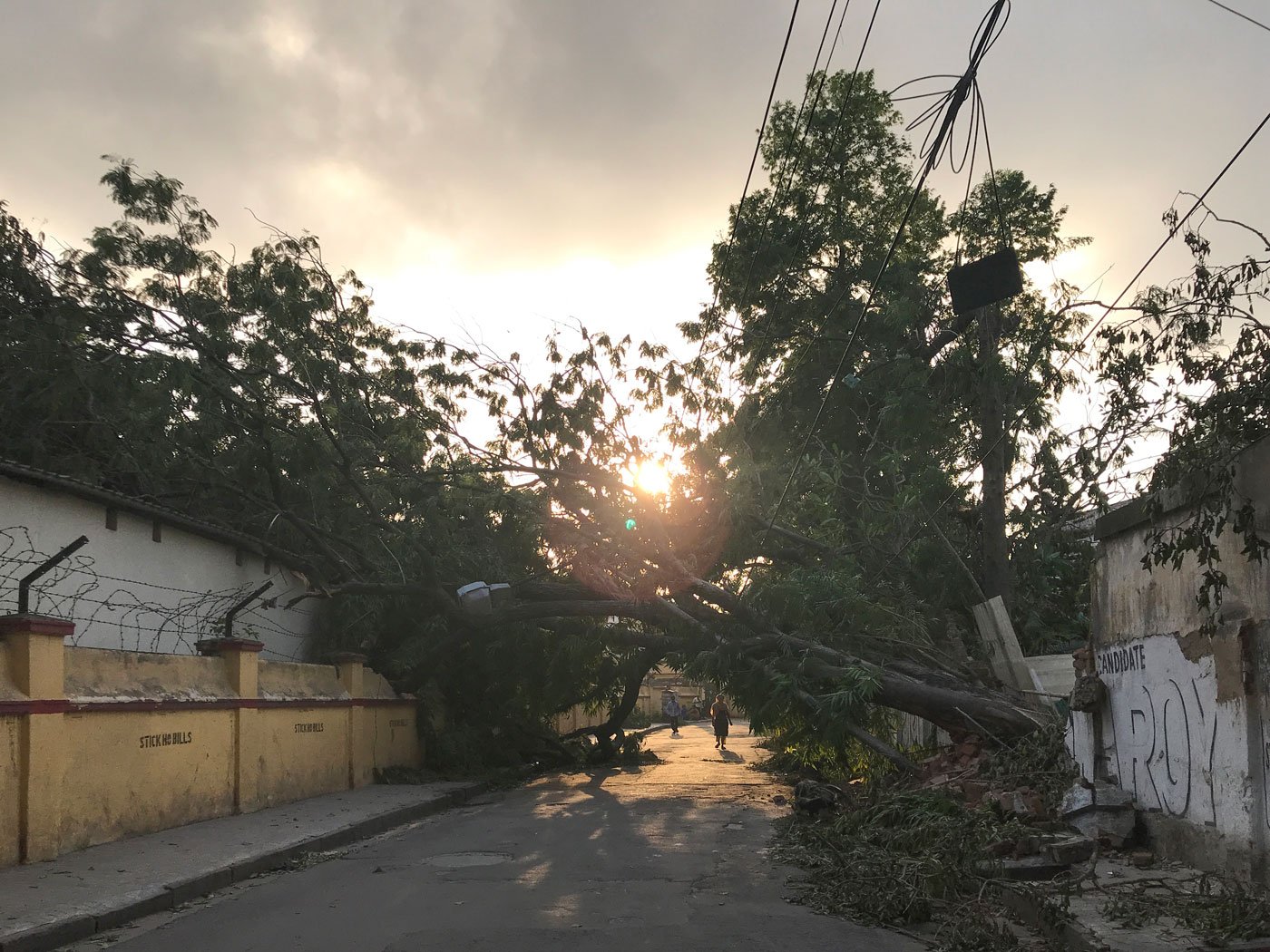 PHOTO • Sinchita Maji