A small plaque on a five feet by ten feet brick and cement structure in the middle of the farm reads: 'Chetan Dadarao Khobragade. Birth: 8/8/1995. Death: 13/5/18'. His parents built this memorial at the spot where their son was killed by a tiger.
At 23, Chetan was awaiting his elder sister Payal's marriage, then planning to get married himself. "We knew there was a tiger in our vicinity," Payal, 25, says. "We could not have thought even in our wildest dream that he would be killed by a tiger, that too on our own farm."
It was around 6 p.m. on that hot May day. Chetan went to his farm in Amgaon village  to fetch green fodder for his cows. When he did not return home by 7 p.m., his youngest brother Sahil, 17, and their cousin Vijay, went searching for him. They saw Chetan's sickle lying on the ground. The family's five-acre field is barely 500 metres from their home, across the road, beyond which are dry and deciduous teak and bamboo forests.
They both screamed, " Wagh, wagh [Tiger, tiger]," and began calling others for help. At some distance, amid the green shoots of the k adyalu fodder crop, was Chetan's badly mauled body. He had been killed by a tiger that the entire village knew was on the prowl in the vicinity.
"We saw the tiger going into the forest," Vijay says, pointing to the patch of forests adjoining the farm. It was a full-grown tiger, he recalls, that was perhaps hungry and thirsty.
A shrinking of common lands
The death of a young man, who led the social and political functions of this small community, sank the people of Amgaon (locals call it Amgaon-Junglee) into a fearful and gloomy silence. Even when the rains came, the fields remained barren – people didn't dare venture into the fields
The village in Wardha district's Seloo taluka , is located in the buffer zone of the Bor Tiger Reserve. In the buffer, there are restrictions, under the Wildlife Protection Act on the  use of pasture or common lands, construction and grazing. It is a zone between the core (or inviolate) areas of protected forests where human entry is regulated by the forest department, and the territorial forests or areas beyond the buffer in which villages exist.
The Bor reserve is one of the newest and smallest in the country, about 50 kilometres from Nagpur. It became a tiger reserve in July 2014,  and covers just 138 square kilometres.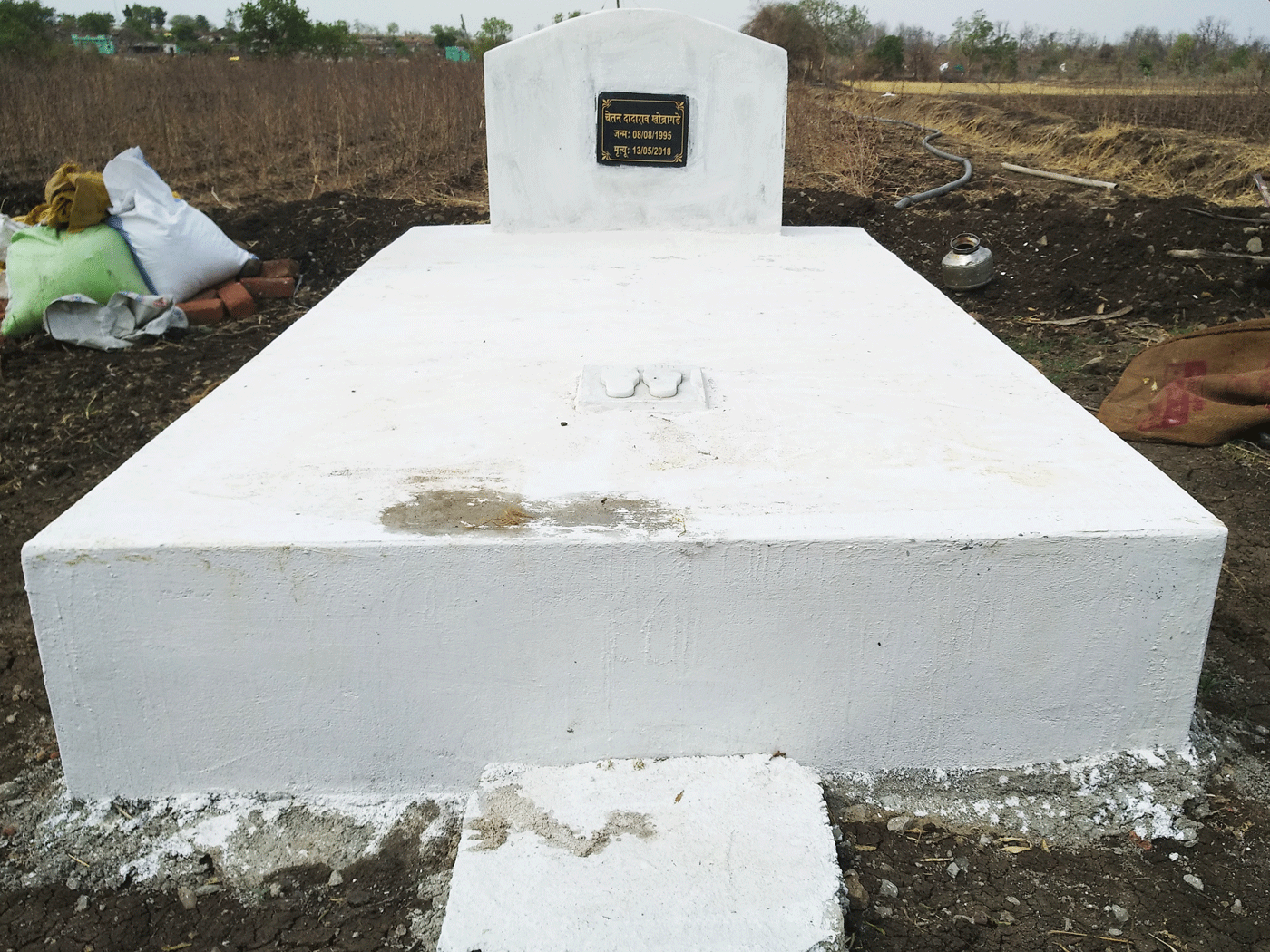 PHOTO • Jaideep Hardikar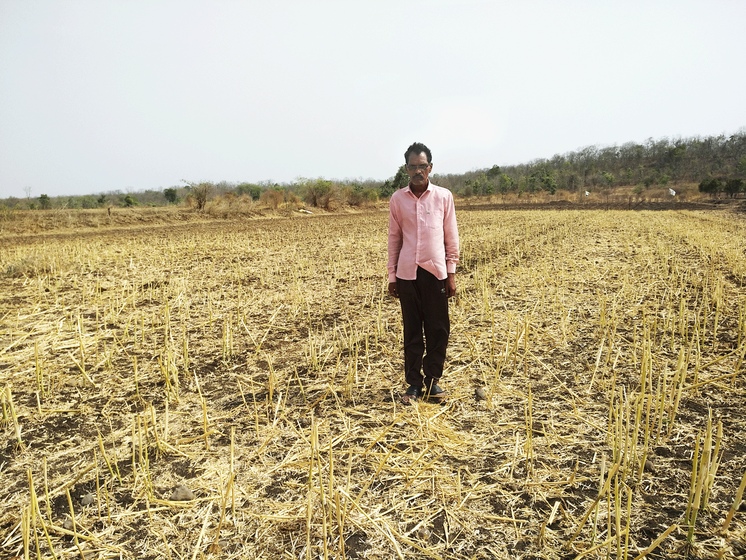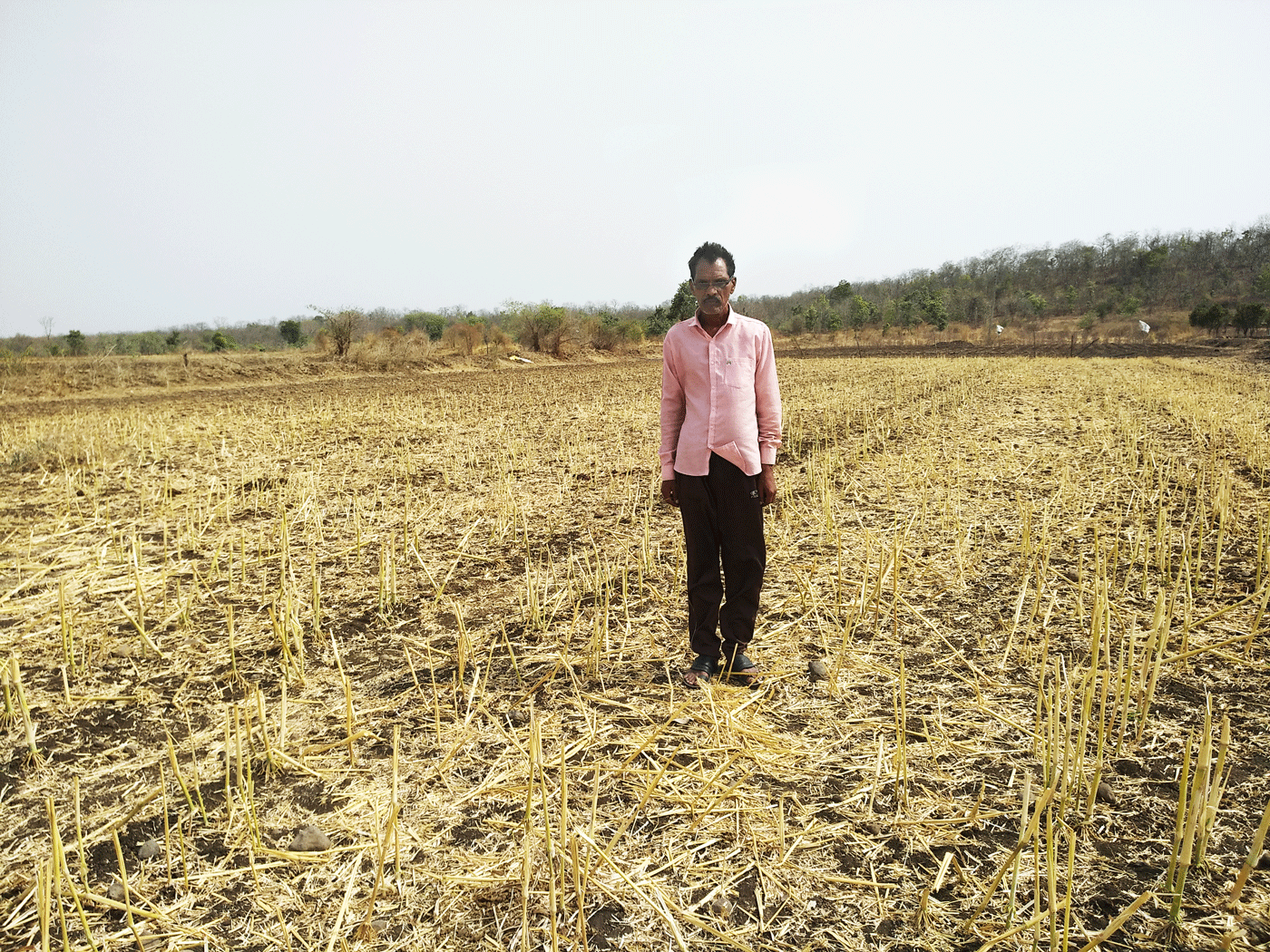 PHOTO • Jaideep Hardikar
Like many villages in the buffer and territorial areas, Amgaon, home to around 395 people (Census 2011), has also been caught in an escalating human-tiger conflict in Vidarbha, the far eastern region of Maharashtra. The region has a total forest cover of 22,508 square kilometres (Forest Survey of India data of 2014), six tiger reserves and three important sanctuaries.

"But never ever in the past did we have such a tragedy," says Babanrao Yeole, 65, a former sarpanch of Amgaon. He belongs to a nomadic pastoralist Gowli (they call themselves Nanda-Gawali) community, the keepers of the indigenous Gaolao breed of cow. For ages, he explains, his community would leave their bovines for grazing in the jungles, mindful that the carnivores would kill a few of them. "We had this practice of leaving a couple of male calves for the tigers…" he says.
The Nanda-Gawalis would go into the forest every day for tending their cattle, who would be left there for grazing for six months in a year, from summer till after Diwali. They were brought back home in the winters, when fodder  and water are available in the village.
But then Bor, first notified as a wildlife sanctuary in June 1970, was declared a tiger reserve, India's 47th, and Maharashtra's 6th, in July 2014, restricting human habitation and movement. Since Amgaon is in the buffer zone, the forest department has strict rules, do's and don'ts, for the people, including restrictions on cattle movement and grazing in the reserve.
"There was a symbiotic relationship between us and the forests," Yeole says. "It got broken when Bor was declared a tiger reserve." The people found their bonds with forests snapped. "We feel the forest and wildlife are no more part of our ecology."
A growing tiger population
The All India Tiger Estimation survey (also known as the tiger census) of 2014 showed a country-wide jump in the number of tigers, from 1706 in 2010 to 2226 in 2014. In 2006, this number was 1411. This data does not include many tigers living in non-protected areas, including those around the Bor reserve, which had  eight tigers in 2014.
The 2011 Tiger Estimation report, by the Ministry of Forests and Environment, warned of escalating human-tiger conflicts, pointing to the fact that most of India's reproducing tigers were now concentrated in 10 per cent of all tiger habitats. The tiger census for 2018 is  still on, but officials expect a further rise in the population, signalling even bigger human-tiger confrontations.
The increasing tigers are  spilling out of the reserves, and into the villages.  From March to early June 2018, there was a spurt in tiger attacks – at least 20 all over Vidarbha. Almost all these incidents took place outside the protected forests. A problem so far limited to the areas around the Tadoba Andhari Tiger Reserve (TATR) in Chandrapur district, about 150 kilometres south of Nagpur, seems to have spread to other tiger landscapes of Vidarbha.
Besides the villages in and around the TATR landscape, tiger attacks have been reported in the northern territorial forests of Nagpur district; in the shrub forests of Yavatmal; and around the Bor Tiger Reserve in Wardha. The last was reported as recently as mid-November, when tiger killed a 60-year-old woman in a village near Bramhapuri town.
They were all sudden, stunning, ambushes, either in the fields, or in the forest patches adjoining the villages.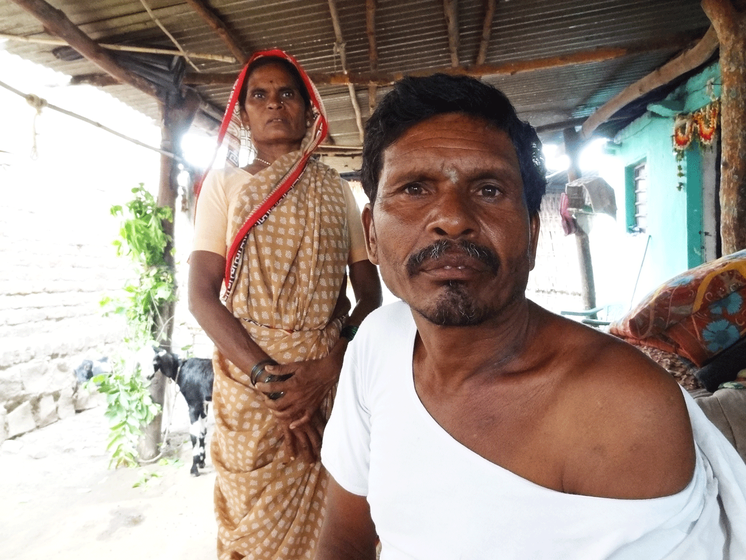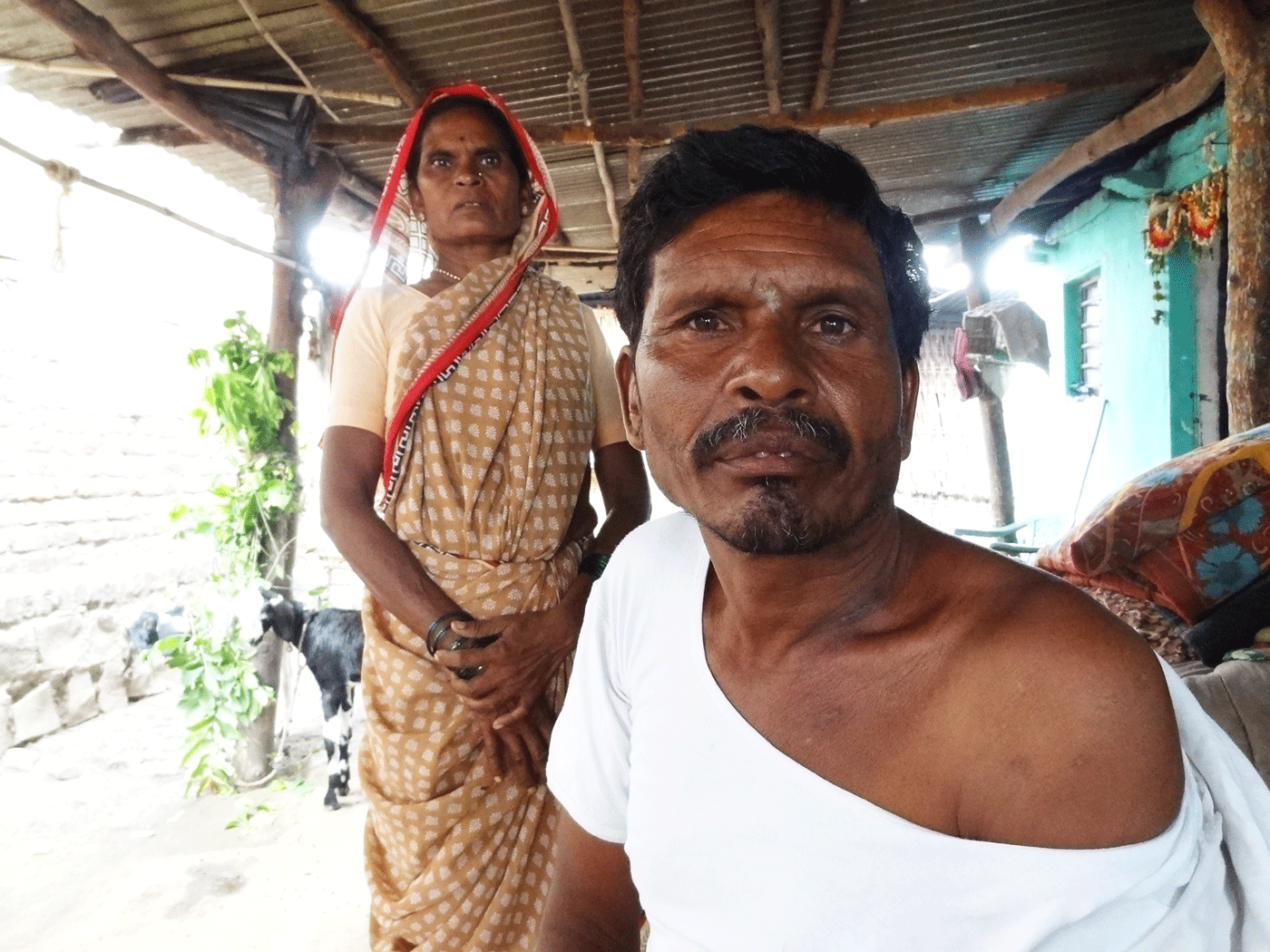 PHOTO • Jaideep Hardikar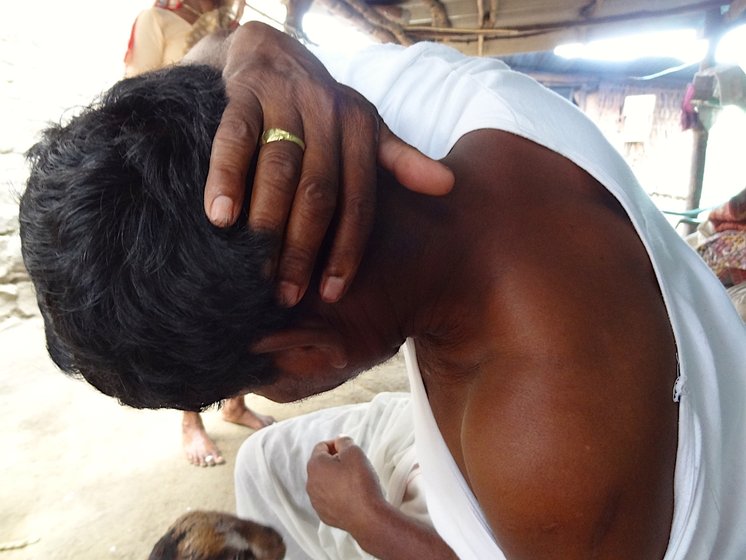 PHOTO • Jaideep Hardikar
Damu Atram, a Kolam Adivasi living in village Hiwara Barasa in Zari-Jamani taluka of Yavatmal district in western Vidarbha, was working on his farm when a tiger pounced on him in May 2018  He escaped the attack with injuries on his head and neck only because his co-villagers managed to save him. He got timely aid – eight stitches on his skull, and five on the neck – and has lived to tell a tiger tale.  "I feel dizzy and heavy in my head," Atram tells me. "It came from behind when I was working on my farm in the morning. I had no idea there was a tiger around. It pounced on me but when I shouted, it escaped into the shrubs."

A few kilometres away, Beersingh Birelal Kodwate, a 25-year-old Gond tribal farmer in Pindkapar village of Ramtek taluka in Nagpur district, hasn't yet come to terms with his near-fatal tryst with a tiger. One day in early May, Kodwate set out on his motorbike with his three-year-old son Vihan, to go a long distance to collect tendu leaves, which he would later dry and sell to beedi contractors. The Kodwates live on their farm along the backwaters of Bawanthadi reservoir, surrounded by thick forests of bamboo and teak. But never had  they confronted a tiger. This area is around the Pench tiger reserve, and in the tiger corridor stretching up to Navegaon-Nagzira tiger reserve in Gondia.
"The tiger was hiding in a culvert along the road in the forest. When we passed by, it jumped on to our bike and hit us with his paws. We were lucky to have escaped its jaws," Beersingh recalls. "I was stunned, it was a big tiger." As the two fell to the ground, he managed to get up, restart his bike, and drive back home with his son, grievously injured.
Both father and son spent a week at the government hospital in Nagpur, recovering from the injuries and fear. When I met him, Beersingh's wounds were still fresh – his eyes swollen, his ear scratched by tiger nails. He had deep injuries on the left side of his face and on the skull. Vihan, his mother Sulochana said, "got eight stiches on his skull. He survived."
A battle that's escalating
In Sindewahi and Chimur talukas around the TATR in Chandrapur district, at least 20 people have died and several others injured in tiger attacks since January 2018, bringing back the memories of a similar spurt in deaths in 2004-05. Most of the recent attacks took place on the fringes of village forests or on the farms bordering them.
On June 4, when he had gone to fetch fuelwood from his farm, Mahadev Gedam, 65, a Gond tribal farmer, was attacked by a tiger. His farm borders a small forest fragment. Gedam perhaps tried climbing a tree, but may have been dragged by the beast and killed, villagers said.
His was the second death in five months in Murmadi village in Sindewahi taluka . Geetabai Pendam, another Gond tribal woman in her 60s, died in January 2018 in a similar attack when she had gone into the forest to collect fuelwood.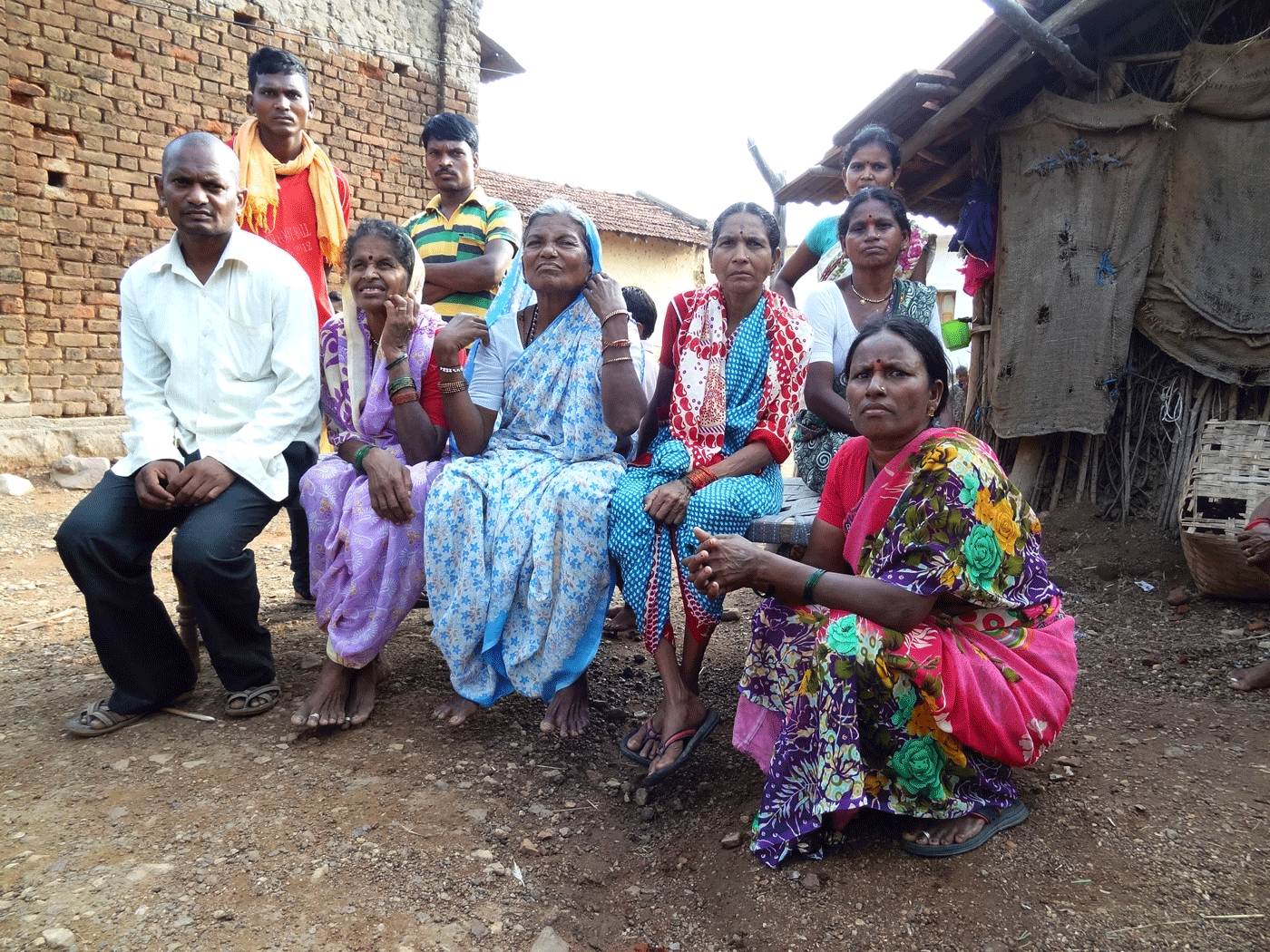 PHOTO • Jaideep Hardikar
The spots were barely 500-800 metres from the village, across the road, in a thick patch of forest that provides a slender corridor to the tigers.
In neighbouring Kinhi village,  20-year-old Mukunda Bhendare was found dead in the forest area, his body mauled by a tiger a fortnight before the death of Gedam. On June 6, in Chimur taluka , in the northern part of the TATR landscape, a tiger attacked a group of four women who were working on the farm, killing one and injuring the others.
"There are 2-3 sub-adult tigers in my forest beat where most of the recent attacks have taken place," Swapnil Badwaik, a young forest guard, tells us during a visit to Murmadi. "We don't know if it is the same tiger or different ones attacking humans."
The saliva of the tigers  (taken from human bodies) and other samples have been sent to the Centre for Cellular and Molecular Biology, Hyderabad, a premier institution under the Indian Council of Scientific Research, to confirm how many tigers were involved in the attacks. If a tiger is pronounced a problem, usually the forest department decides to put it down.
This year, locals said, the drought aggravated the situation. Summers are usually a time when people step into the forests to collect tendu leaves. It is also when tigers are roaming in search of water and prey, both of which are becoming scarcer outside the protected reserves. And there's a teeming population of sub-adult tigers (those still less than three years old), trying to establish their territories.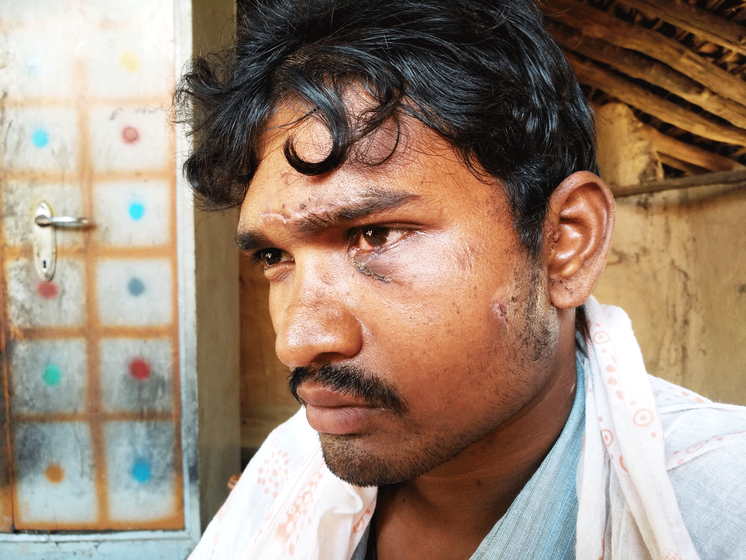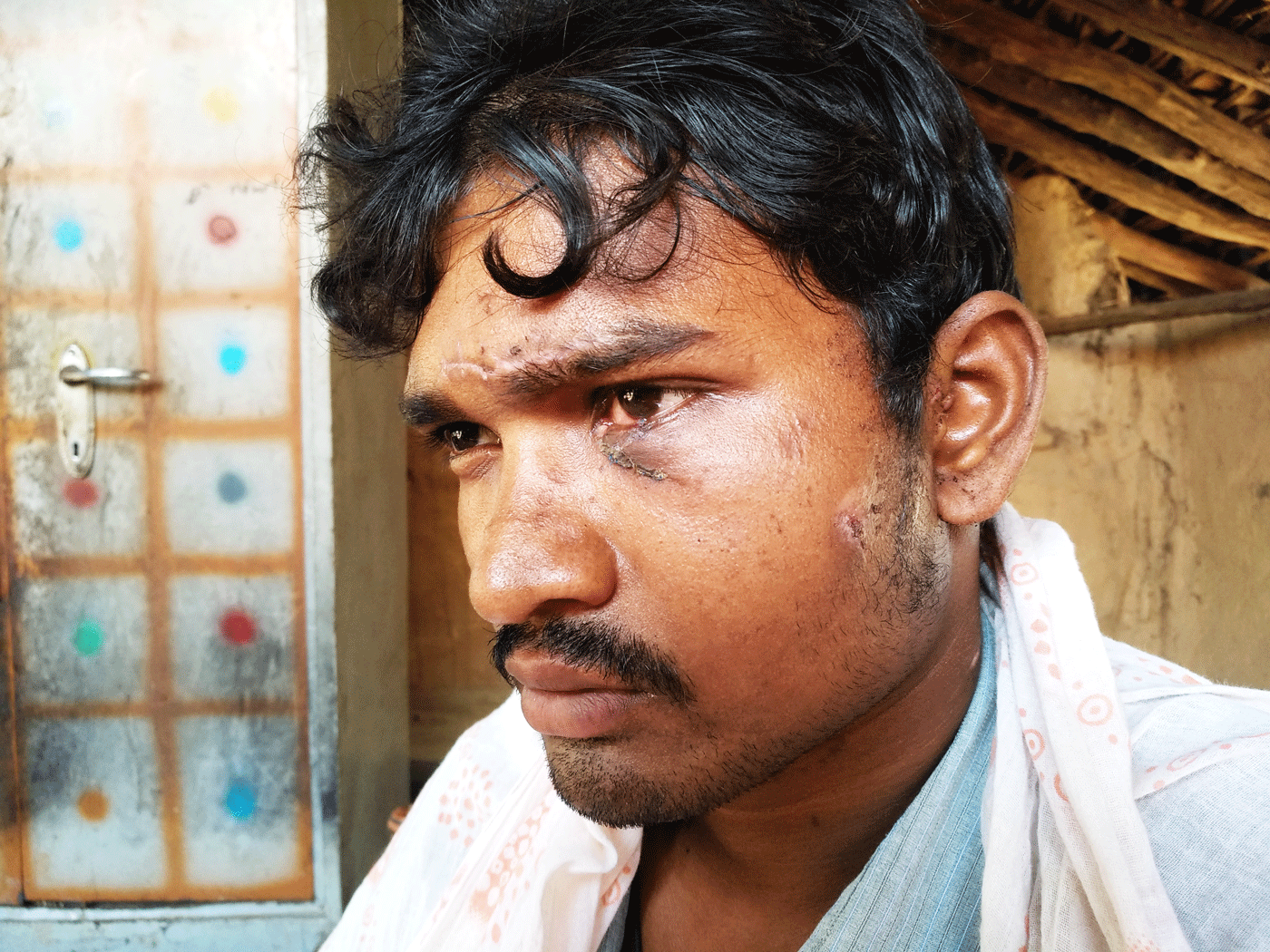 PHOTO • Jaideep Hardikar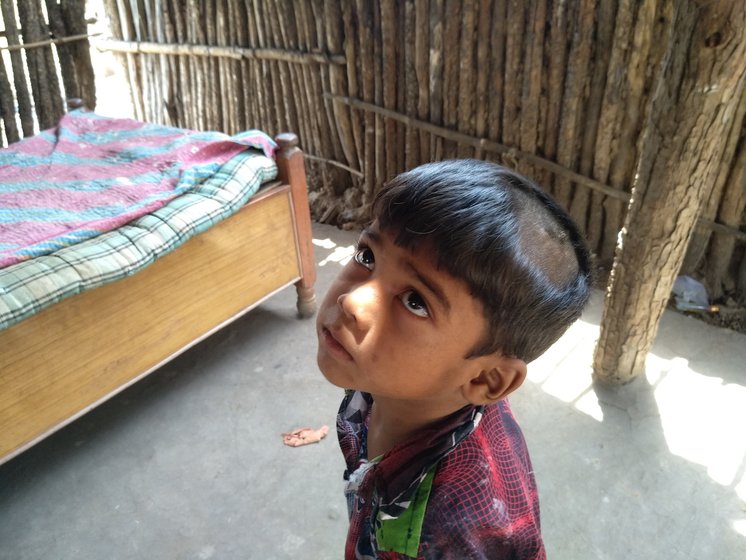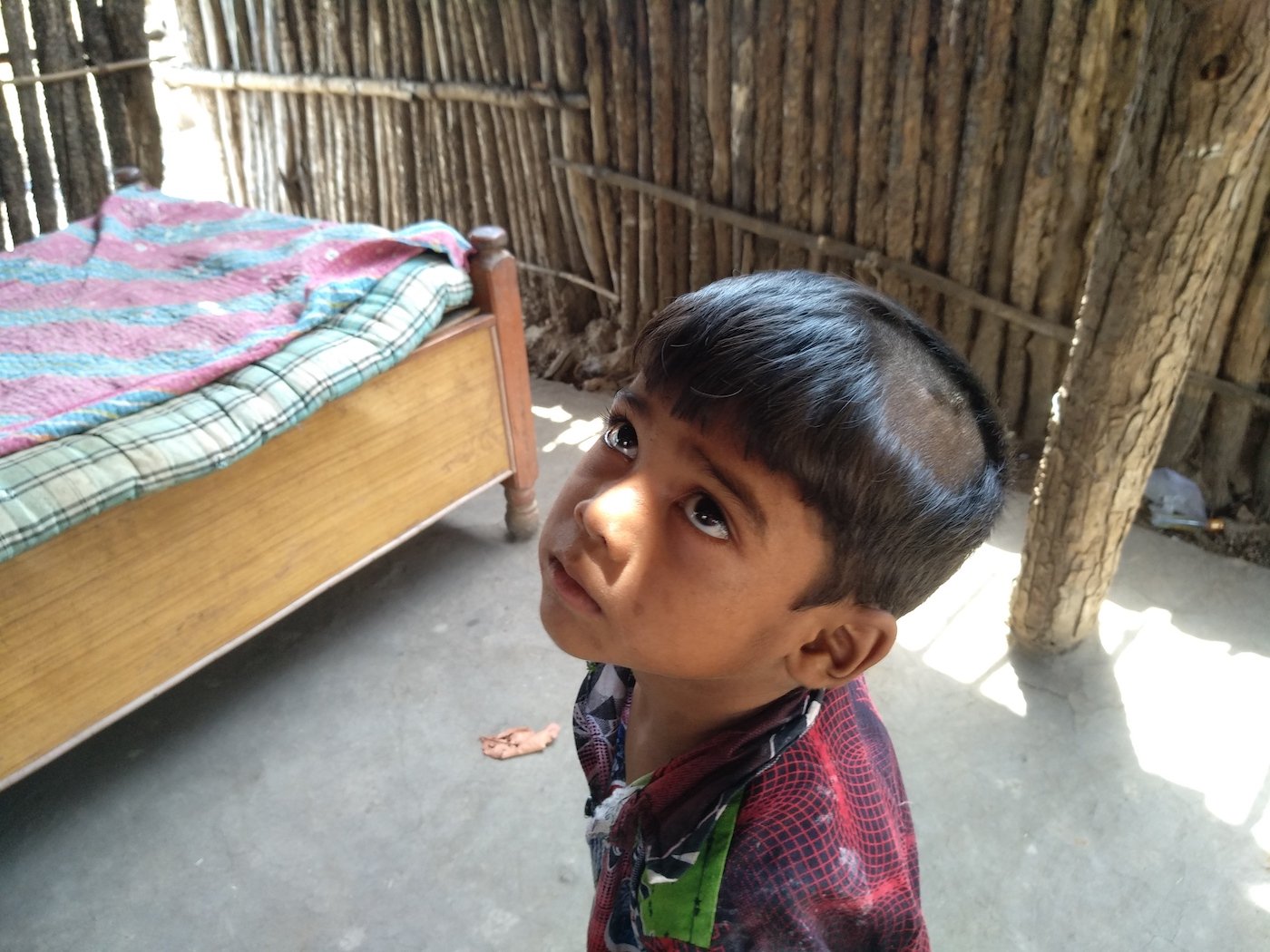 PHOTO • Jaideep Hardikar
Far from the growing tourist attraction of TATR,  the battle of survival for wild animals amid a growing human population in their forests is turning dramatic and bloodier with every passing year.
Since 2010 till July 2018, about 330 people have died in Maharashtra in wildlife attacks, mostly by tigers and leopards; as many as 1,234 were seriously injured and 2,776 people suffered minor injuries, according to the data compiled by the wildlife wing of the Maharashtra Forest Department. While the data is state-wide, a majority of these incidents were reported from around the tiger reserves and sanctuaries in Vidarbha.
In the same time span, at least 40 tigers are believed to have been poached by organised gangs in Vidarbha, four 'problem' tigers were killed by the forest department in the last 10 years, several others had to be captured and sent to zoos or rescue centres in Nagpur and Chandrapur, and many others were electrocuted to death.
Fragmenting forests, simmering anger
Two processes are at the heart of this conflict, according to Ashok Kumar Misra, the Principal Chief Conservator of Forests (Wildlife), Maharashtra. "On the one hand," he says, "the tiger population is growing due to conservation efforts that includes a curb on organised poaching; on the other hand are high levels of anthropogenic pressures, including increased dependence of people on forests and an ever-increasing human population."
"There is no information that I know of about any organised gang of poachers, particularly after 2013 [when the forest department intensified patrolling against poachers]," says Nitin Desai, a Nagpur-based tiger expert, who works with the Wildlife Protection Society of India. In five years, there hasn't been any unnatural taking down of tigers on a large scale from these landscapes, he adds. That has helped in the natural growth of tiger populations.
"If there were 60 tigers in these regions then, there will be a 100 today in the same area. Where will they go? How will we manage a growing population of tigers in the same area? We don't have any plan," Desai explains.
And the human-tiger conflict is played out in a border context: the forests of Vidarbha, in fact, of all of central India, are getting increasingly fragmented due to numerous development projects, including roads.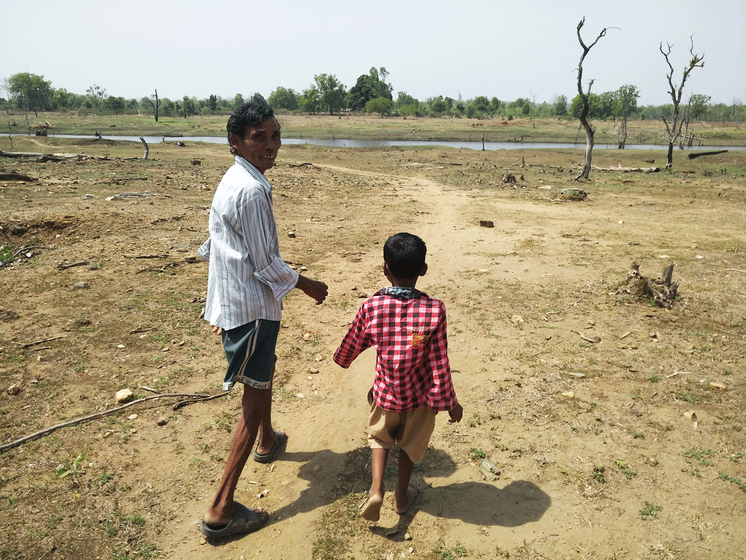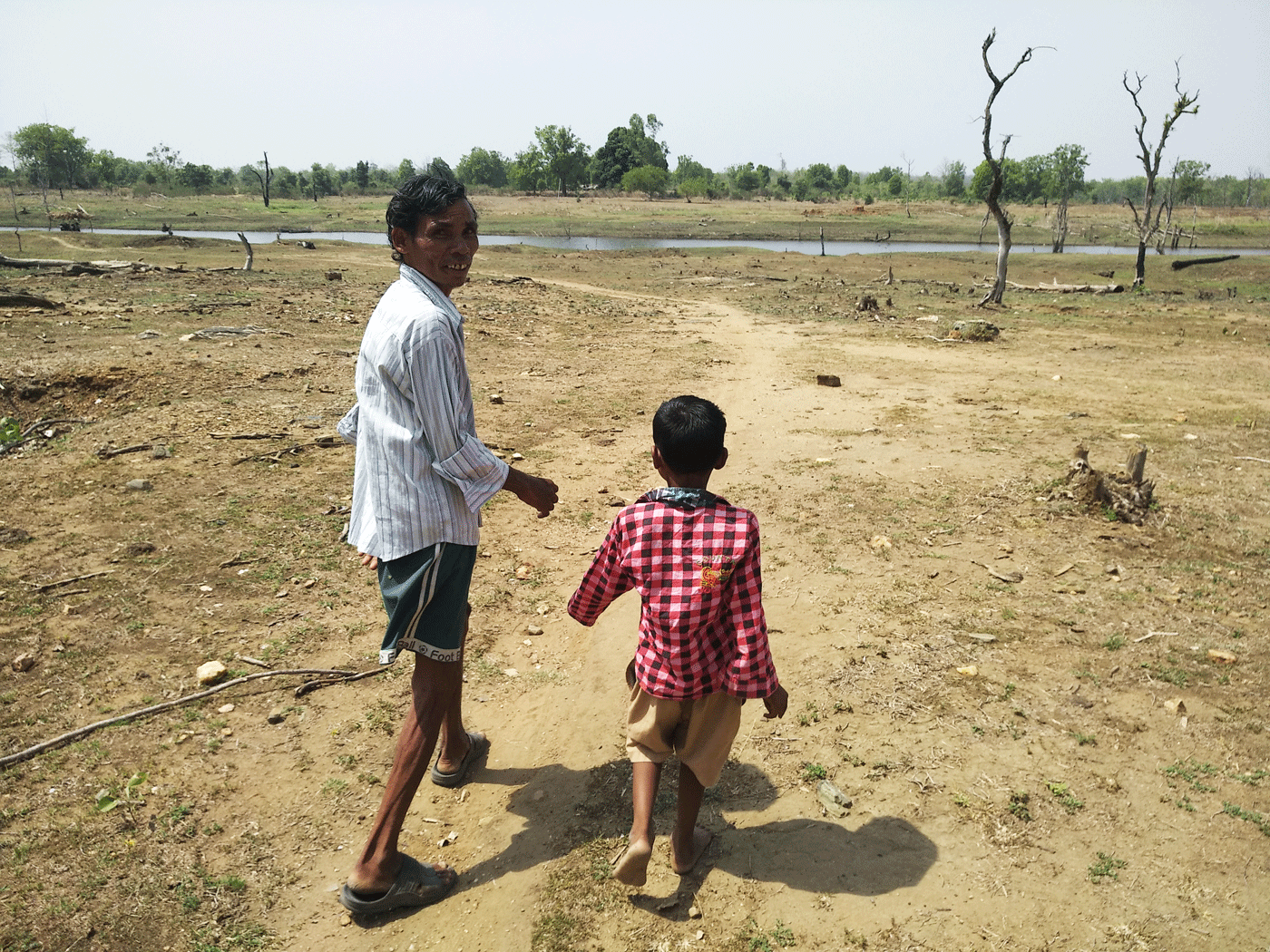 PHOTO • Jaideep Hardikar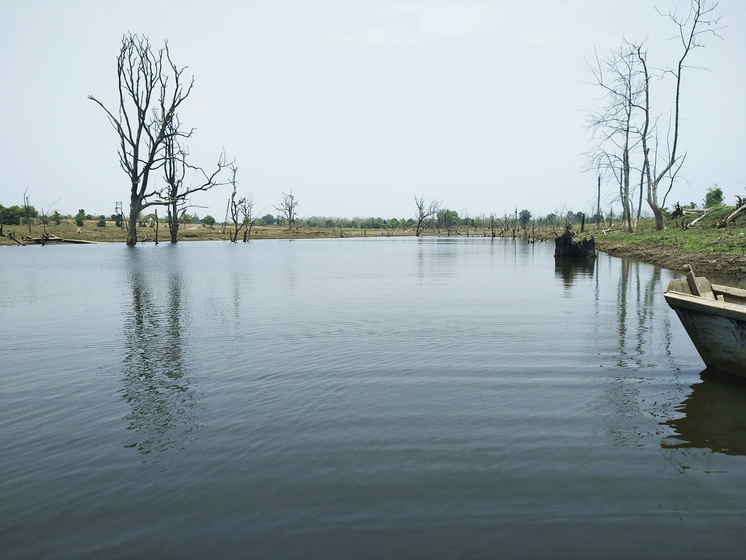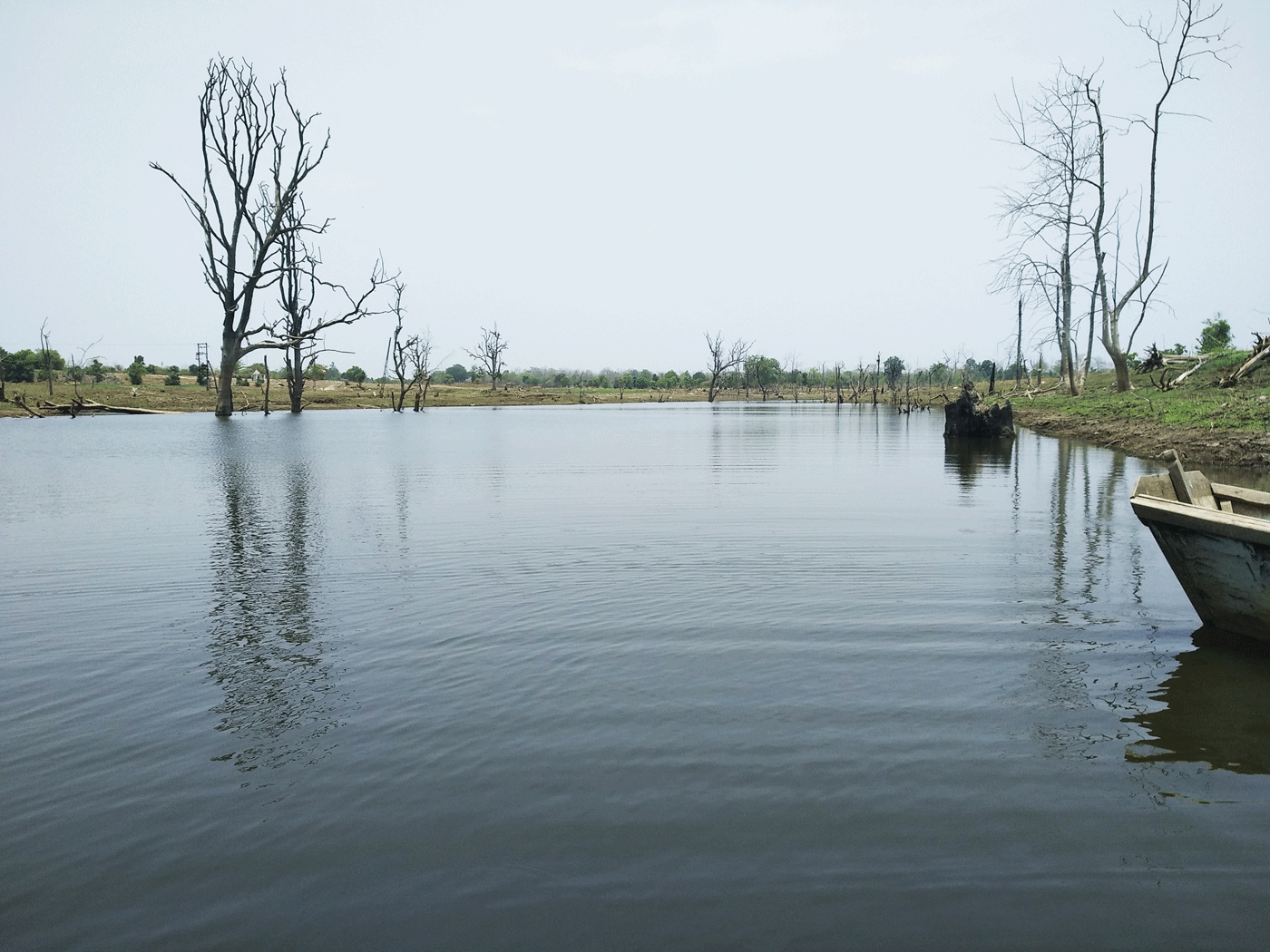 PHOTO • Jaideep Hardikar
The tiger habitats, Misra says, have shrunk, the animals' movement corridors broken, leaving them and other wild animals with no space to move. What else do you expect but a conflict? he asks. "It would be more intense if not for our efforts to curb it."
His contention is based on a study commissioned by his office, done by the Wildlife Institute of India in Dehradun to understand forest fragmentation in tiger landscapes in eastern Vidarbha. This was an extension of past studies that have pointed to   fragmentation as a major challenge in tiger and wildlife conservation.
The 37-page report, Forest fragments in eastern Vidarbha Lanscape, Maharashtra – The Tig-Saw puzzle , was released in July 2018. It finds that there are only six patches of forests – each more than 500 square kilometres – in the entire region that could be said to be ideal habitats for the tigers. Of them, four such contiguous belts are in Gadchiroli, a district long torn by conflict, which does not have tiger population.
A significant majority of the other forest patches are tiny – less than 5 square kilometres, and aren't considered tiger habitats.
In the Indian subcontinent bioregion, which includes Nepal and Bangladesh, previous studies identified 59 'Tiger Conservation Units' (TCUs) which cover an area of 325,575 square kilometres, of which only 54,945 square kilometres (16.87 per cent) are protected, the WII report says. The Central Indian Landscape (CIL) contains 107,440 square kilometres of TCUs, of which 59,465 square kilometres are Level I and Level II TCUs – indicating priority habitats from the conservation standpoint.
The CIL and Eastern Ghats have been identified as a global priority landscape for tiger conservation, the WII report says. These areas support about 18 per cent of the global tiger population According to the 2016 global data, there are 3,900 tigers left in the wild (and an unknown number in captivity).  The central Indian tiger population suffers from the highly fragmented corridors and loss of habitat to agriculture, the report stresses.
The WII report says: "Eastern Vidarbha has a total forest cover of 22, 508 square kilometres, which is roughly 35 per cent of the total geographical area, with a population of about 200 tigers or more, both inside and outside Pas [protected areas]." This area is dissected by 45,790 kilometres of roads (as on March 2016) with consists of national highways, state highways, district roads and village roads, the report says. The fragmentation caused by roads has created 517 small new forest patches which are less than one square kilometre and cover a total area of 246.38 square kilometres."
Chandrapur district in particular is witnessing a boom in infrastructure – so is the rest of Vidarbha.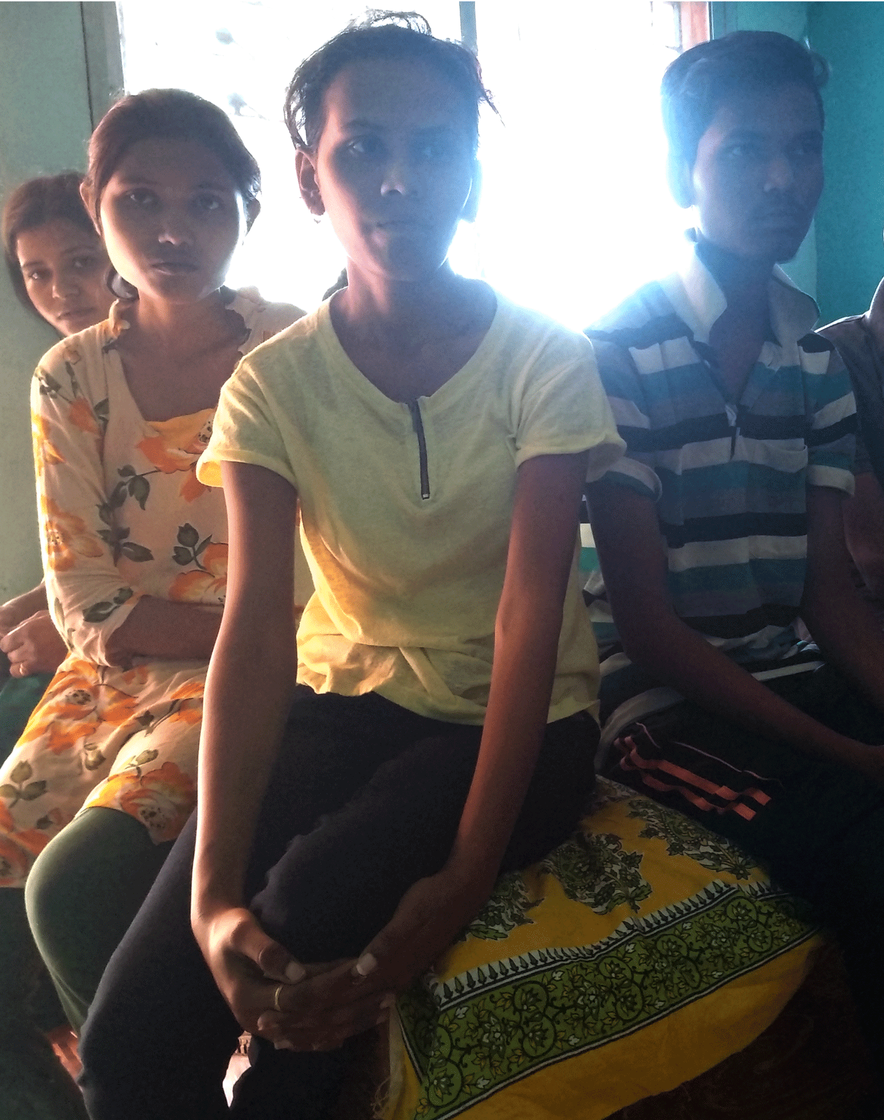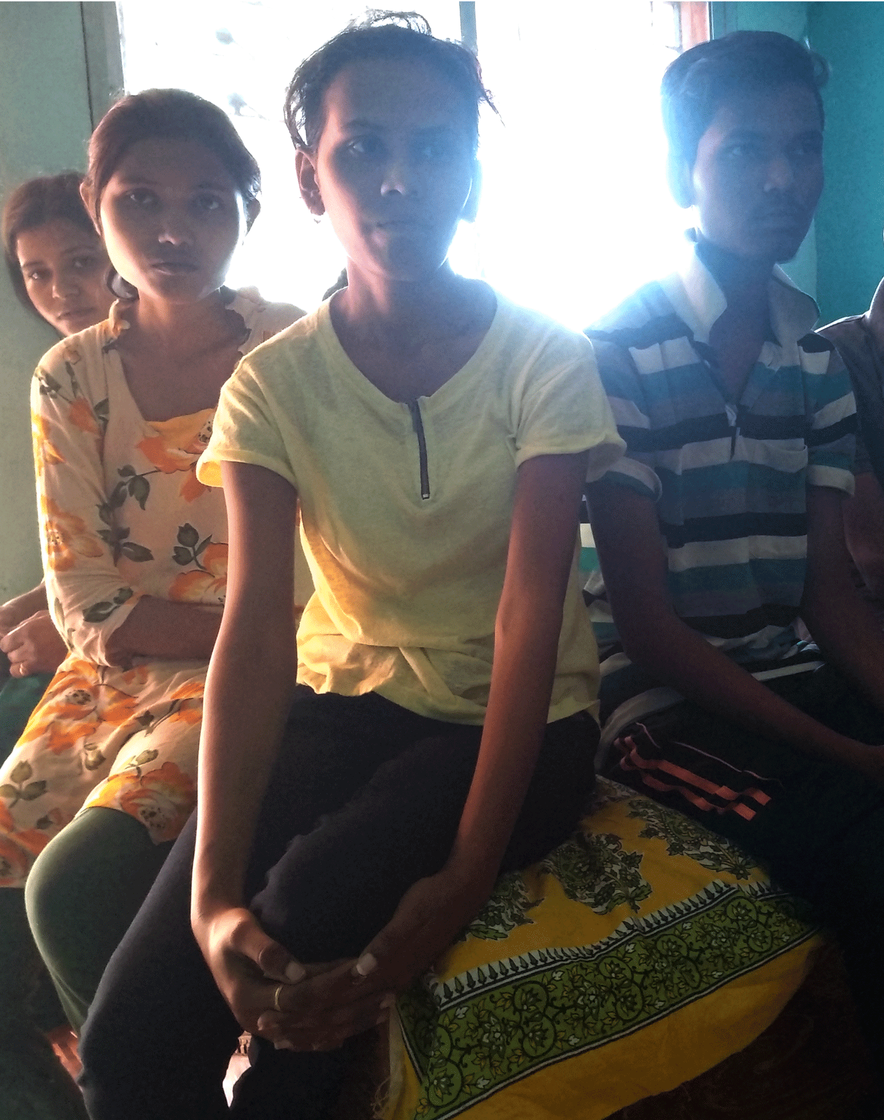 PHOTO • Jaideep Hardikar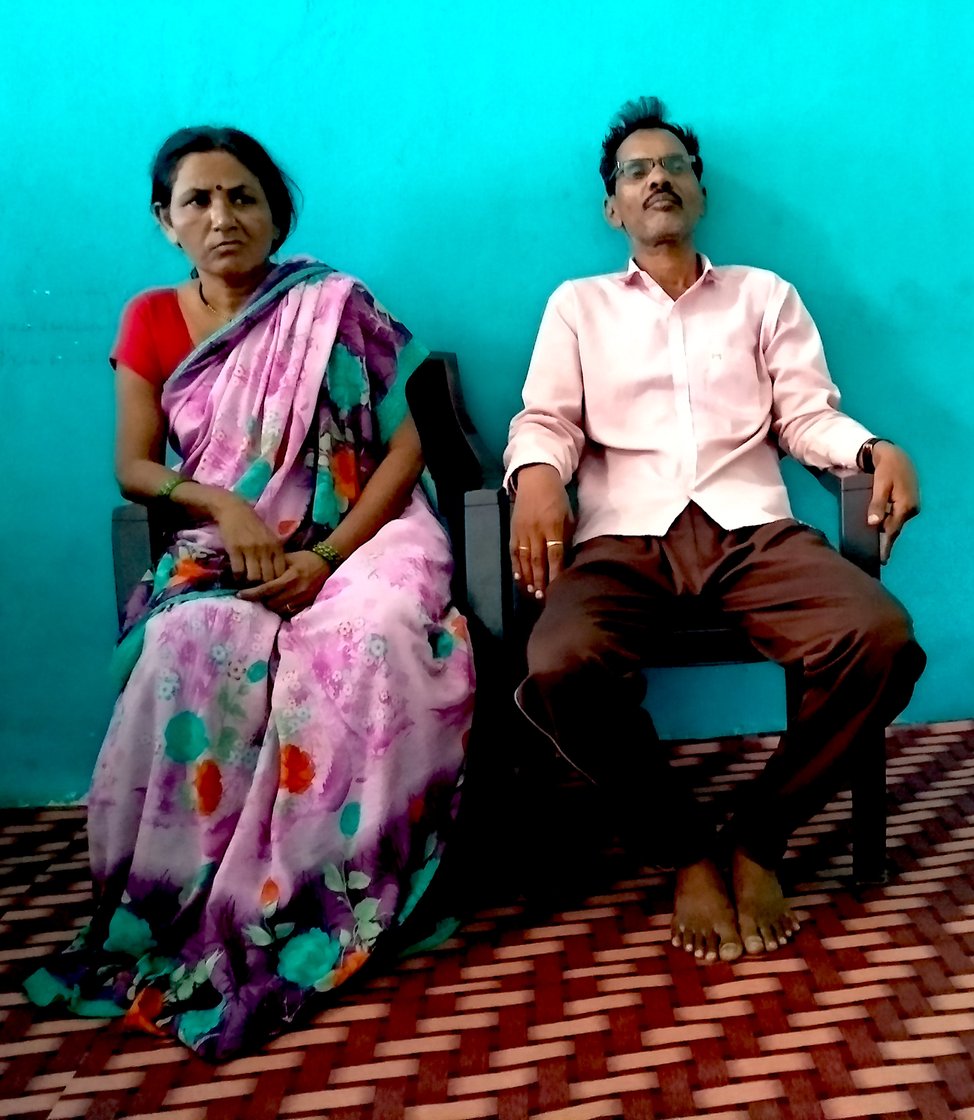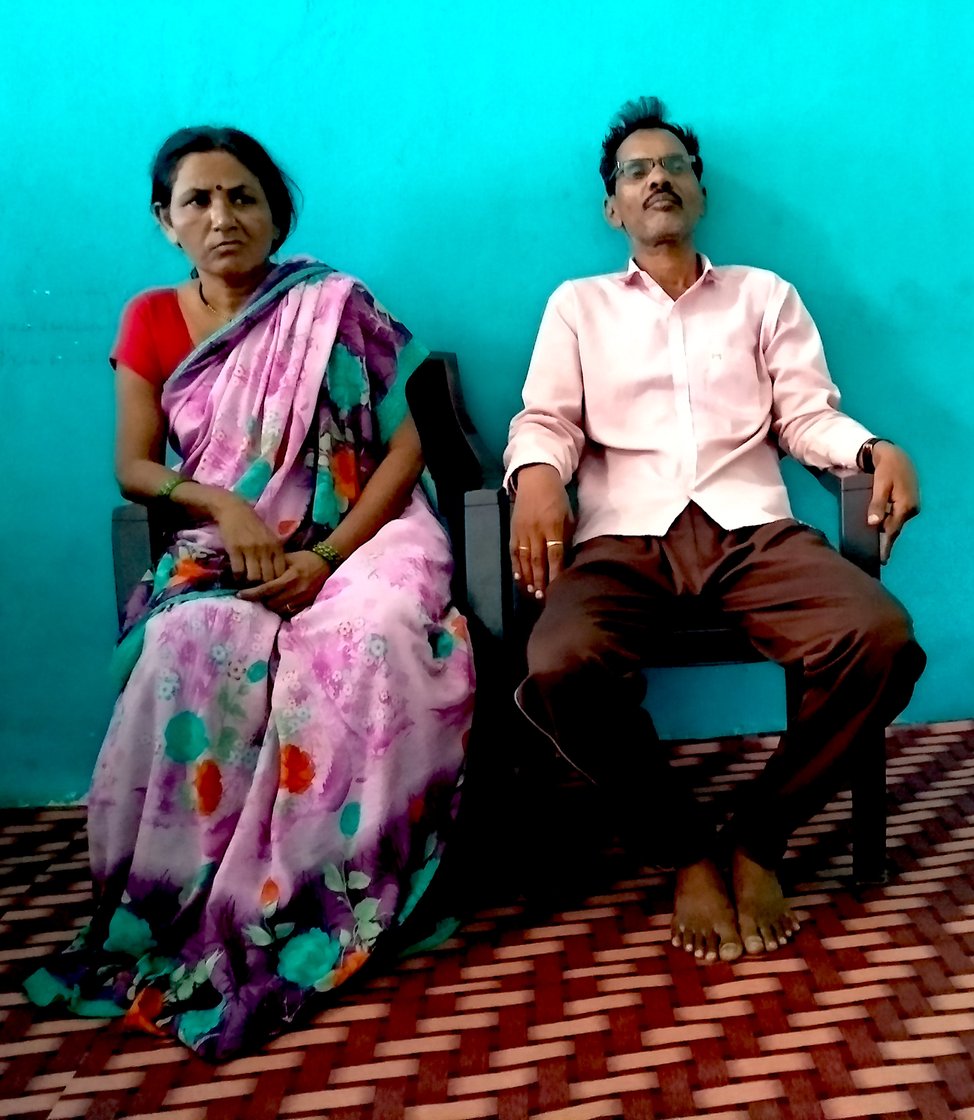 PHOTO • Jaideep Hardikar
It's no wonder that Vidarbha's infrastructure development, including road construction, is booming:  Maharashtra chief minister Devendra Fadnavis is from Nagpur; finance and forest minister Sudhir Mungantiwar is from Chandrapur; minister for oower Chandrashekhar Bawankule is from Nagpur rural; the union surface transport and shipping minister Nitin Gadkari is also from Nagpur.

But none of these leaders seems to be mindful of the harm the boom is causing to wildlife, particularly to tigers, who need connected corridors to move out of the protected forests in search of new territories.
Two four-lane cement roads – the east-west four-lane highway (NH-42) and the north-south corridor (NH-47) that pass through Nagpur have dissected the forest landscapes in Vidarbha. If that was not enough, the Maharashtra government is widening the state highways in Chandrapur district that criss-cross the TATR landscape.
Add to it the 80-kilometre long main right-bank canal of the big dam at Gosekhurd in Bhandara district that came up over the last decade, which dissects the east-west corridors emanating from the TATR and stretching up to the Navegaon-Nagzira tiger reserve in the west.
"More than human beings, development projects have snapped the natural tiger corridors and dispersal routes in Vidarbha," says Bandu Dhotre, a conservation activist who runs an NGO called Eco-Pro in Chandrapur.
Although the number of human deaths, cattle kills, tiger deaths, and encounters with tigers has almost stable on paper, the ground situation is different. And public anger has been simmering.
For instance, Chetan Khobragade's death in a stunning tiger attack sparked protests all through May against the forest department in nearly 50 villages around the tiger reserve. There were street protests, a rally around the villages, and a demonstration before the district conservator's office in Wardha city. The villagers' demands included a complete relocation away from the reserve.
In and around the Tadoba Andhari Tiger Reserve, similar protests have been simmering for a long time. The people and the tigers are caught in a conflict with no end in sight.
Other versions of this story have originally been published on Mongabay and BBC Marathi in July 2018.
Other stories in this series:
In tigress T1 territory: chronicle of a killing
'When I see him back home, I thank the tiger'
Tigress T1's trail of attacks and terror