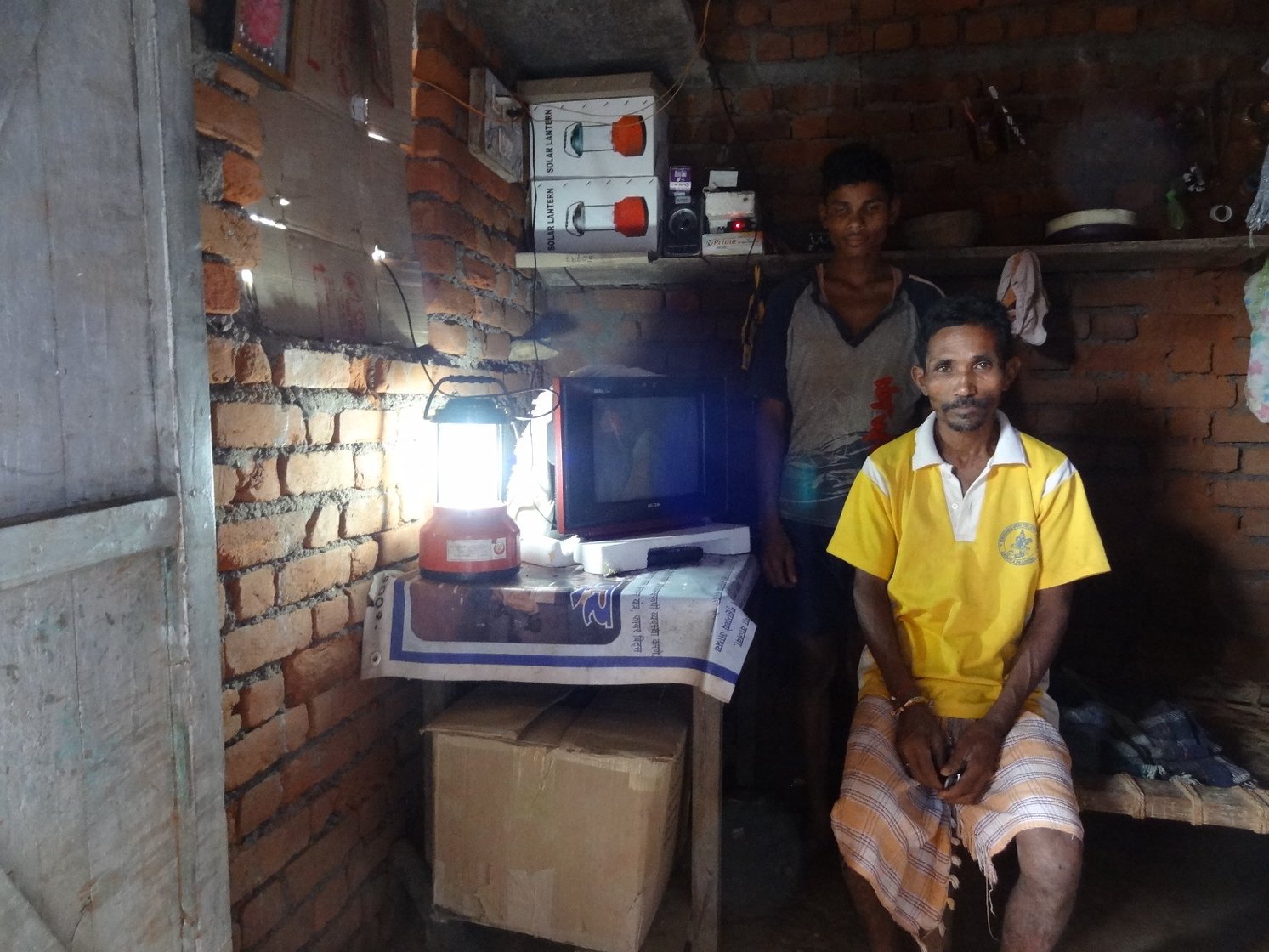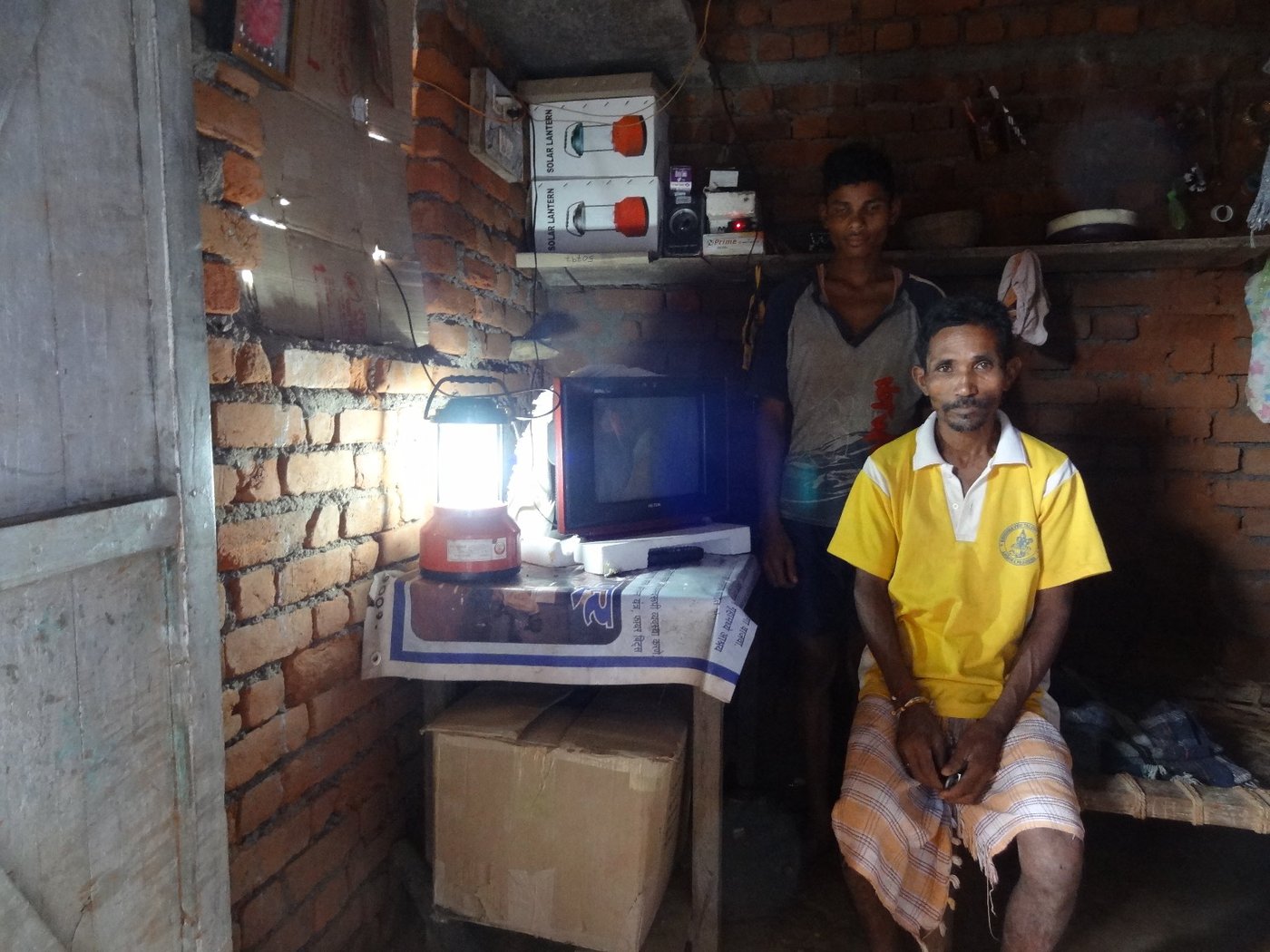 To most of India, a 14-inch, black-and-white "portable" TV would be a relic from a bygone era. For Ravji Naroti and his teenage son Tulsiram, it's a proud new possession that occupies a prominent place alongside a solar lamp in one corner of their brick-and-mud home.
It's their first brush with gizmos, a luxury worth Rs 4,000 with which the Narotis forayed into the world of electronics at their first chance last month. Their young neighbour Sadhu Ichami too has bought one from the nearest town.
On July 14, over six decades after Independence, Naroti's village Garanji got electrified for the first time.
Home to 48 Gond tribal families and two Bangladeshi refugee households, the village lies deep inside the forests of Gadchiroli district in Maharashtra's Maoist stronghold, about 80km from the district headquarters.
As the first streetlight glowed to life and illuminated the muddy road separating a line of huts from the lush-green paddy fields, the villagers threw a bash. They slaughtered a lamb for a community feast, decorated their homes and welcomed the visiting government officials with a "Rela" folk dance.
Alas, the joy was short-lived, but the hope of an illuminated life lives on.
Torrential rain snapped the newly laid, single-phase 11kV line on July 16, rued Dilip Kumbhare, an assistant engineer with the Maharashtra State Electricity Distribution Company Limited (MSEDCL) at Chamorshi, the block headquarters 45km from Garanji. A couple of electricity poles collapsed after a tree fell on the wire.
"It's been raining non-stop since June 9," said Chamorshi subdivisional officer Dilip Sawarkar.
The line will be fixed after the rain eases, said Kumbhare. "I need a dry spell to do the repairs."
The villagers are waiting anxiously, for they want to watch TV and have plans to bring a VCD to play films.
The Naroti and Ichami households have made a beginning; others are in the line. As many as 36 households have applied for personal connections and paid the deposits to MSEDCL.
"That is a very good response from the villagers," Kumbhare said. "We will install the meters within a week."
"By next year," young villager Tukaram Kangali butted in, "you may see TV sets in every house here."
No easy task
Hundreds of tribal villages in Gadchiroli and adjoining Bastar region of Chhattisgarh have been without electricity, reflecting a disconnect with another India whose security establishment has been using satellite imagery and sending unmanned aerial vehicles to spy on the Maoists.
The district administration and MSEDCL have now joined hands to light up the villages. But there are difficulties.
One: Most of the villages are scattered and lie deep inside protected forests. They are thinly populated and so impoverished that they may not be able to pay for their power consumption. They must be given cheap power at a time of rising tariffs.
Two: Laying power lines through the forests and at times difficult terrain requires not only massive investment but also a host of permissions and the forest department's nod to lay the infrastructure, which is not always easily forthcoming.
Three: Most of the un-electrified villages are in a virtually impenetrable Maoist stronghold, where skirmishes between the rebels and security forces have intensified in the past few years.
Four: With the MSEDCL badly short-staffed in Gadchiroli (it has not made any recruitments in the past several years and its existing employees are reluctant to serve in this backward district), maintaining uninterrupted power supply tests the physical abilities of the fast-aging staff.
The odds notwithstanding, the administration says it's a task that must be fulfilled.
"It's an embarrassment that we haven't been able to provide electricity to our own people," said collector Abhishek Krishna. "They never complained, because we never reached out to them."
In mid-2012, the district administration and MSEDCL carried out a joint survey and found two categories of villages without electricity: those that had never been electrified and a few that were electrified some two decades ago only to have their supply snapped because they could not pay their bills.
"We found that of Gadchiroli district's 1,600 villages, 300 lacked electricity," Krishna said. Of these, many lacked all-weather roads too.
It will cost Rs 11 crore to electrify the villages. In the first seven months of this year, about 100 have been electrified and it's now up to the individual households to demand connections, their finances permitting.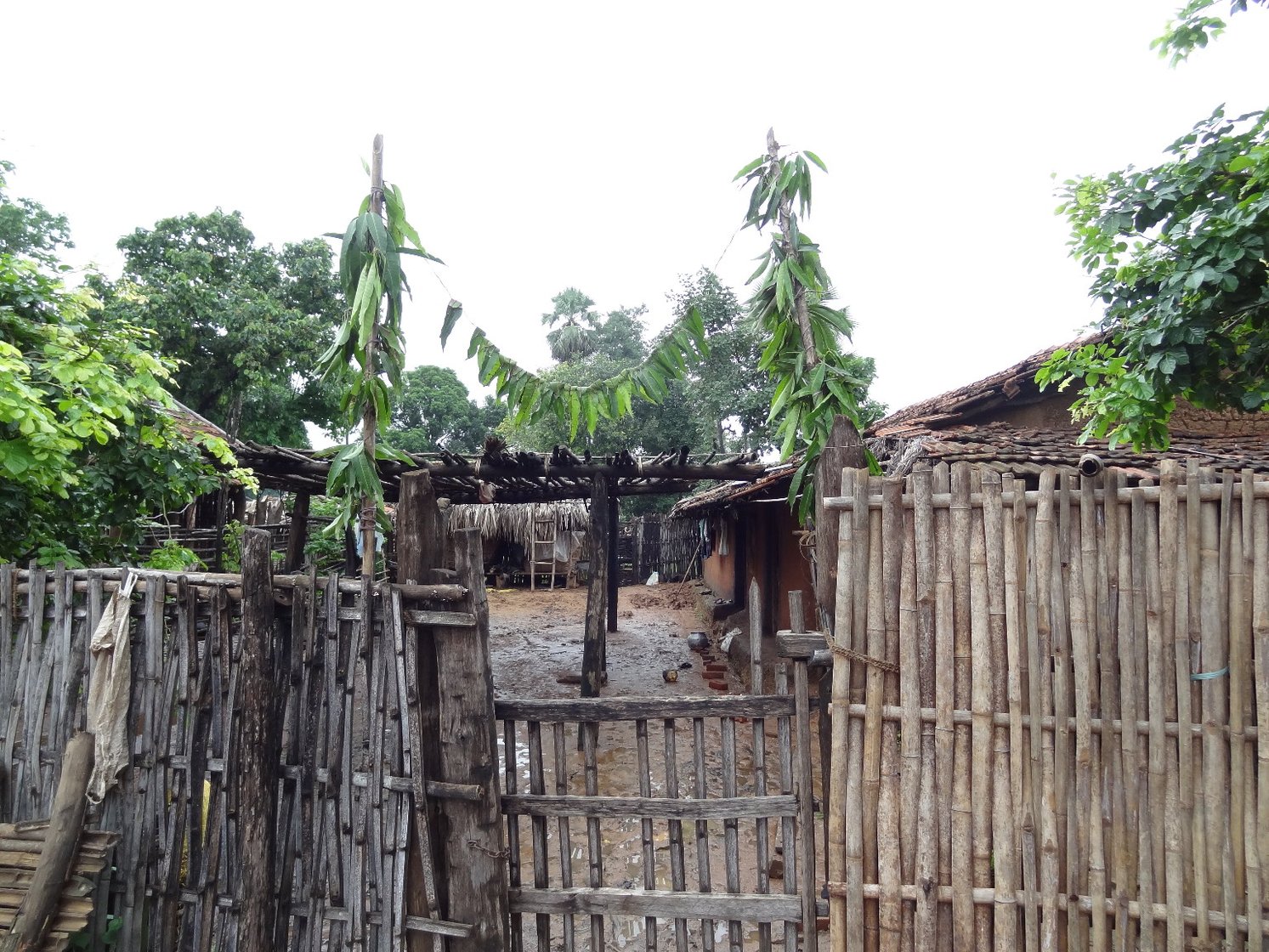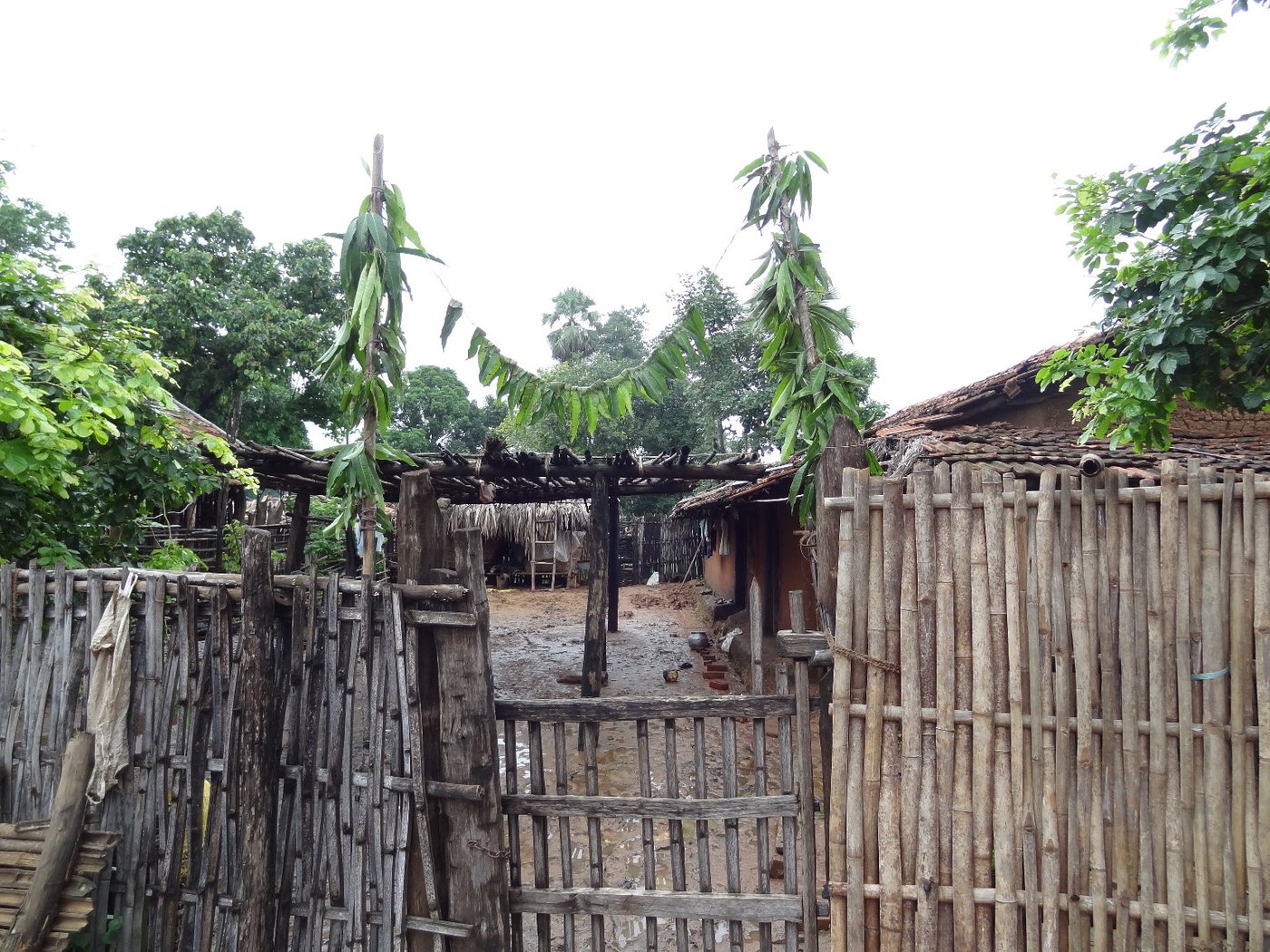 Baby steps

The newly electrified villages are taking baby steps towards optimum use of power. Some have set up flour mills; some are merely delighting in the new TV sets; some are demanding agriculture pumps; many others are buying modest electrical appliances.
"We are breaking many myths here: that the tribals don't need electricity, that they don't want to use electric pumps in their fields, that they are shy of using modern gadgets," Krishna said.
In the past 20 years, MSEDCL activated only 4,000 agricultural pumps in the district, mostly in its relatively peaceful northeast.
"In the past six months, during our special drives, we got about 6,600 applications for farm pumps, mostly from tribal farmers in the sensitive areas. MSEDCL will clear about 5,000 applications," Krishna said. This will help the farmers grow two crops a year.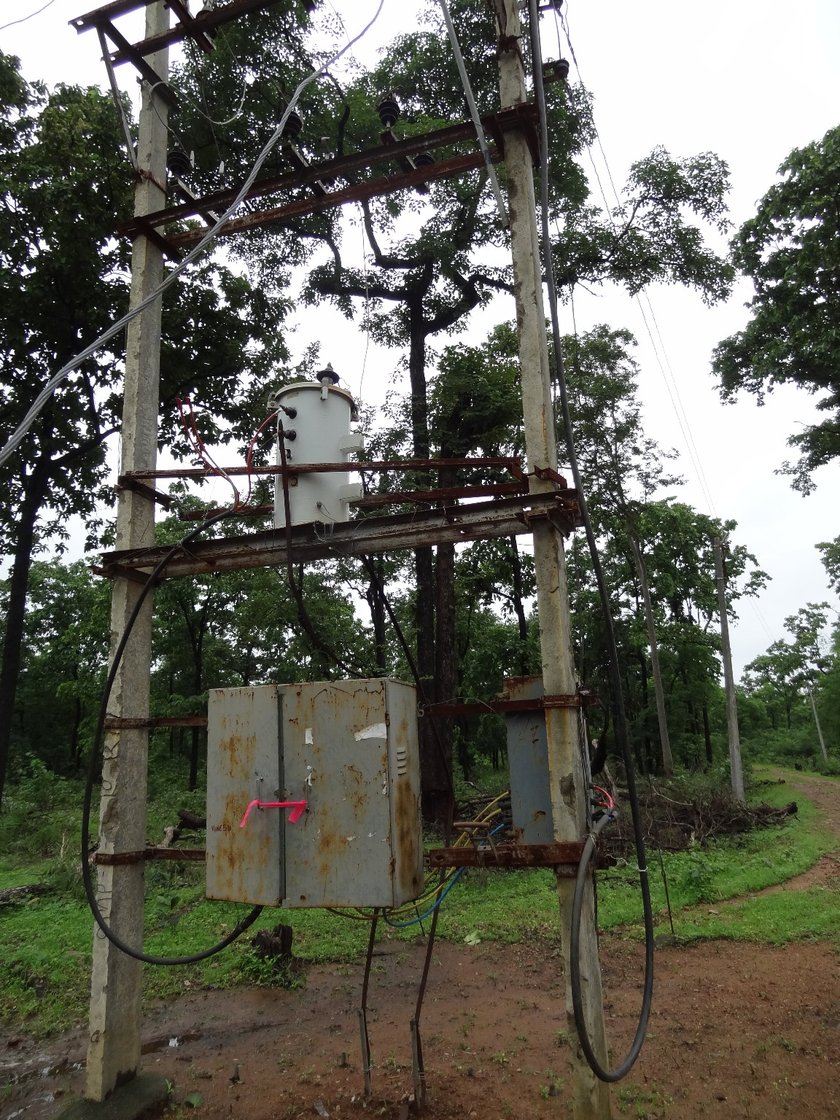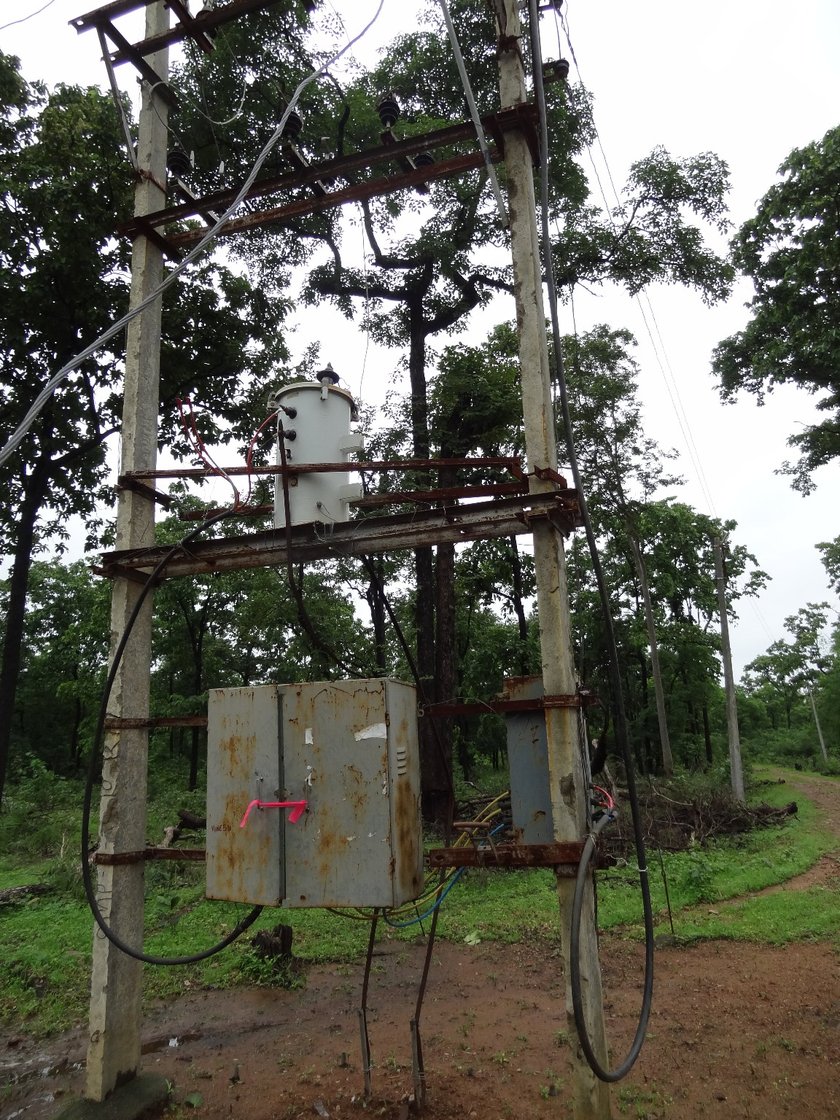 Challenges

Getting power to Garanji needed a 10km line to be laid from Vikaspalli, a settlement of Bangladeshi migrants, at a cost of Rs 24 lakh. The villagers offered their labour voluntarily to help the contractor erect the poles.
It needed several permissions from the forest department since the power lines and poles cut through forest land. The first attempt to lay a power line in the area 20 years ago largely went waste because the permission never came for most of the lines. The poles erected lay unused.
This time, the villagers, the district administration and MSEDCL used a provision of the 2006 Forest Rights Act that says that up to 1 hectare forestland can be transferred for utilities in the villages with permission from local-level forest officials.
"The poles are in one line; the breadth is small; so one hectare is a lot," Krishna said.
The bigger challenge was to maintain uninterrupted power supply, said Amol Patil, a young MSEDCL sub-engineer at Gatta sub-station in north Gadchiroli.
Some of the 100 newly electrified villages fall in Patil's jurisdiction of 65 villages spread over 3,000sqkm. Every day, Patil and his four linemen travel several kilometres to locate and try to repair faults — if rain has not cut off roads and washed away bridges and culverts.
Sometimes, when two of the older linemen in the team, both over 50 years, tap a fault between Gatta and Pustola, it becomes almost impossible for them to climb the pole in the rain and fix the problem.
But Patil, one of the most idealistic among MSEDCL engineers, works very hard to tackle complaints from the remote villages, his seniors said.
In Garanji, the villagers are slowly realising they need to learn some basic electrician's skills such as how to do the wiring or repair a fuse.
"Now," chuckled Naroti, the farmer with the TV, "we must learn to do TV repairs as well."
The nearest electrician lives 25km away.
This article was originally published in The Telegraph, Calcutta, on August 11, 2013, here.