"If they come to destroy our houses with elephants, we'll throw all our belongings and our children into the pond, form a circle and ask them to shoot us, but we will not leave until our demands are met," says Roop Rani, who might soon lose her house and land, as will all the other residents of Rampura.
Their village is one among 49 villages in the Panna Tiger Reserve's buffer zone where the people say they have been told by the forest department that with the number of tigers increasing, the reserve's core area has to be expanded. Human settlements are not allowed in the core, while buffer zones around critical tiger habitats allow more space for the free movement of tigers while also allowing humans and wildlife to co-exist. Rampura came under the Panna reserve's buffer zone in August 2012.
But over the last four years, plans to expand the core area have been unfolding, and Roop Rani and her neighbours are looking at a future of uncertainty. Since then, they have been trying to save their land, while also negotiating with the forest department to be relocated to five-acre plots in addition to being given Rs. 10 lakhs – the amount mandated in 2008 by the central government's Project Tiger as the compensation per family.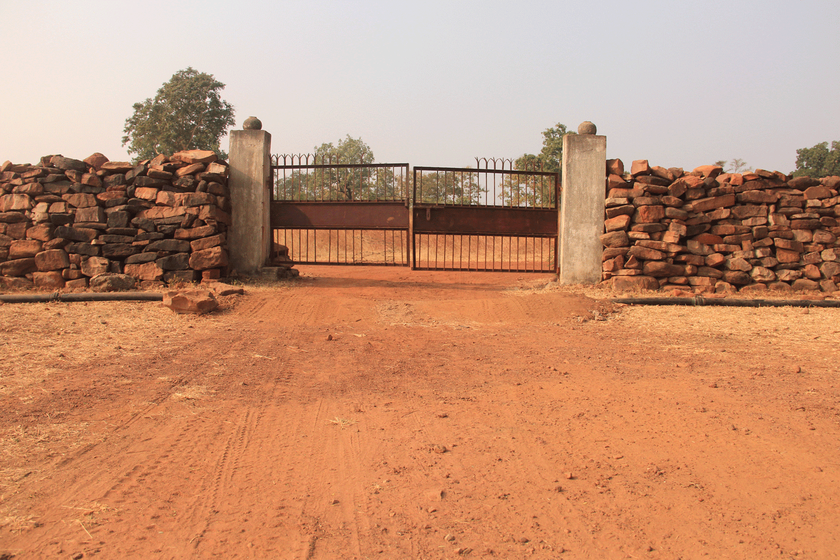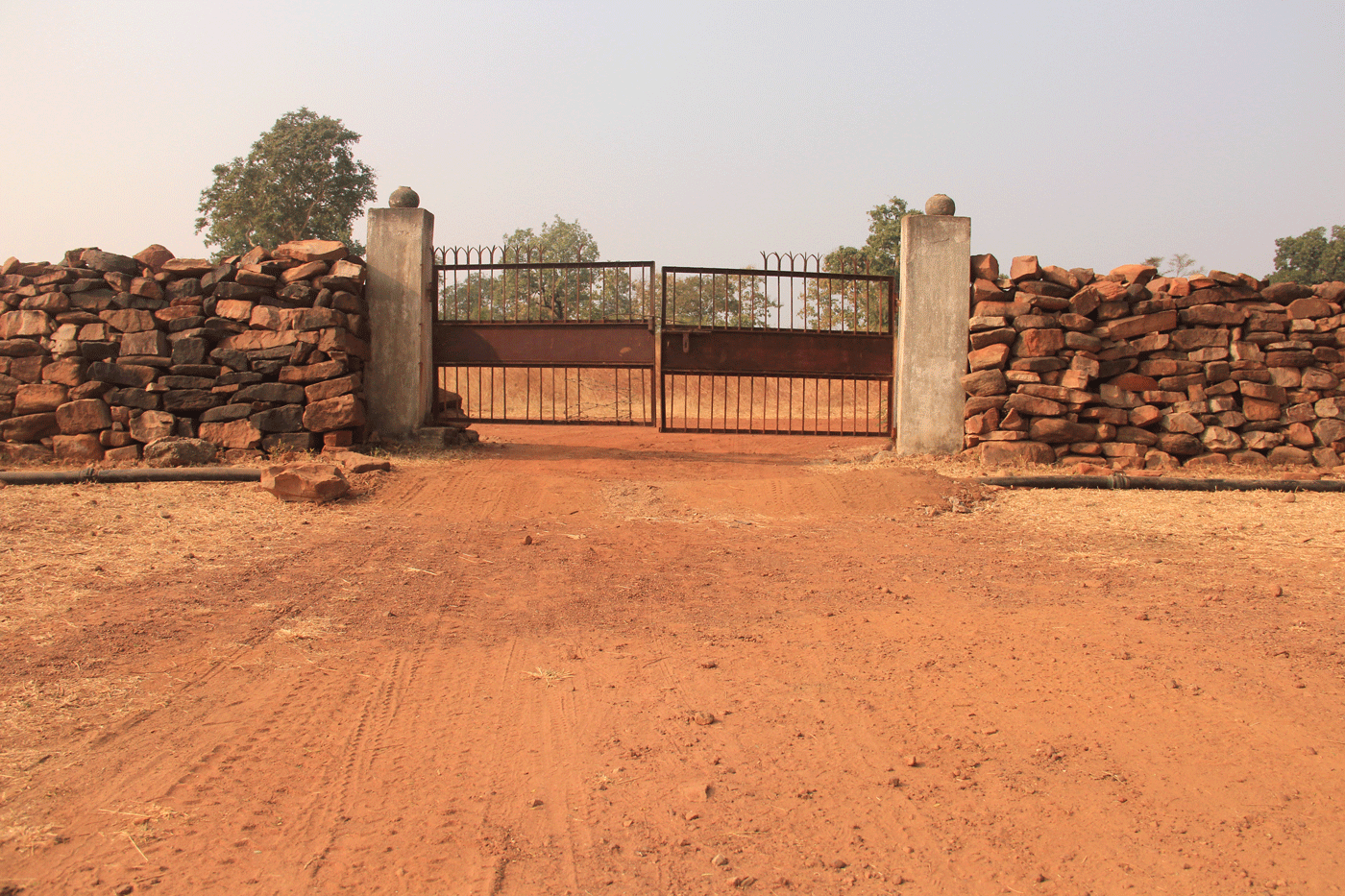 PHOTO • Maithreyi Kamalanathan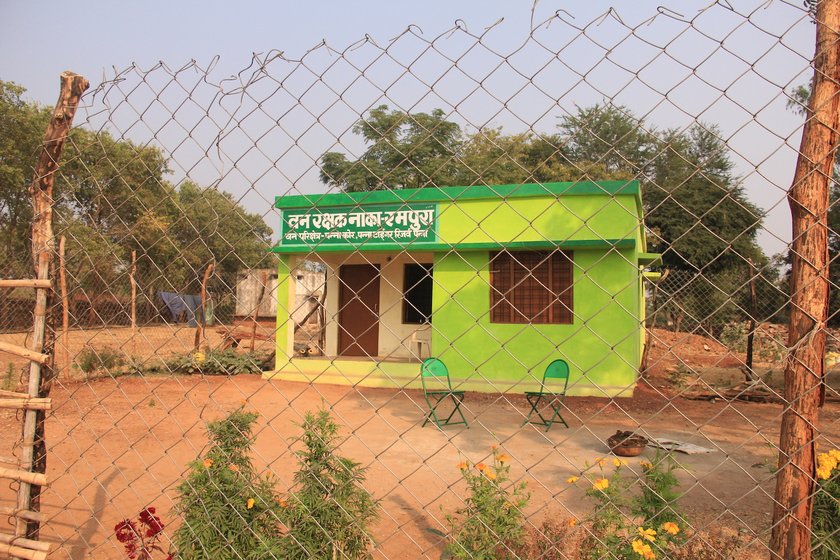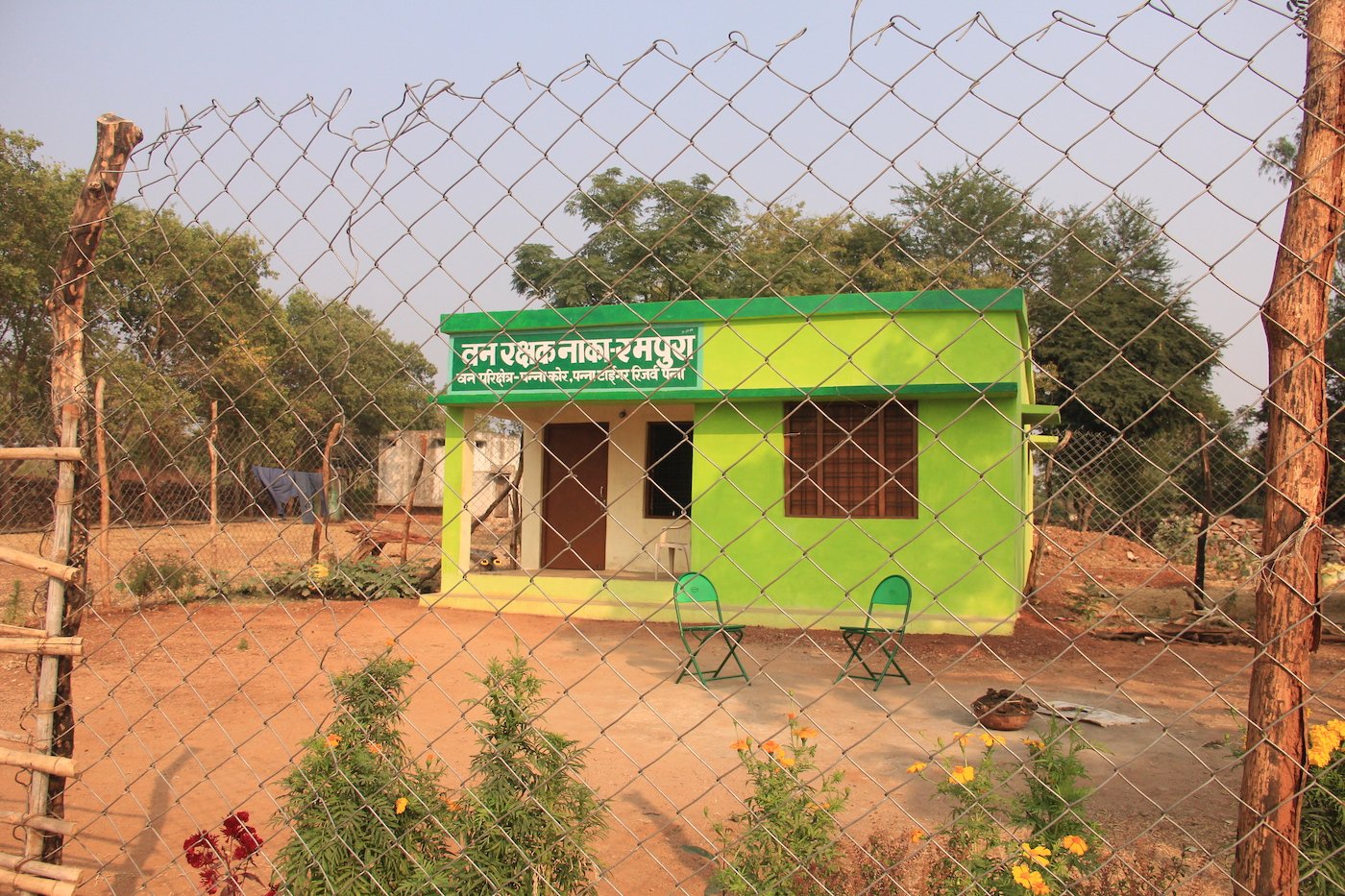 PHOTO • Maithreyi Kamalanathan
But forest officials have told them, the villagers say, that the government has no land for rehabilitation. Roop Rani, a cattle herder and farmer, who cultivates wheat and maize along with her husband on their two acres, points out the irony: "If the government does not have land to offer us, how do they expect us to find any? How do they expect us to buy cultivable land, build a house and feed our cattle and children with Rs. 10 lakhs?"
Rampura is an Adivasi village of around 150 people (roughly 35-40 households) in Panna district of Madhya Pradesh. It is not listed in the 2011 Census. A hamlet called Kandawaha, around one kilometre away, is documented as uninhabited though it has some 20-25 households. And Itwan Kalan, Rampura's panchayat village, 15 kilometres away, is recorded with a population of 5,994 persons.
There is an anganwadi and a primary school in Rampura, but government schemes like Ujjwala and the Awas Yojana have not reached the village, and neither has electricity. The forest department has given a solar lamp to each household, and the villages collectively purchased a small solar panel for charging mobile phones – a common practice in  many Adivasi villages in Panna that don't have electricity.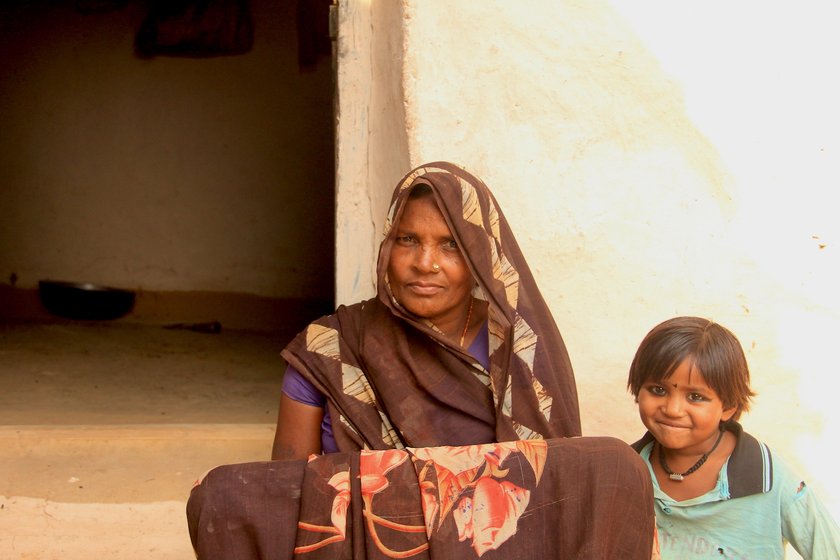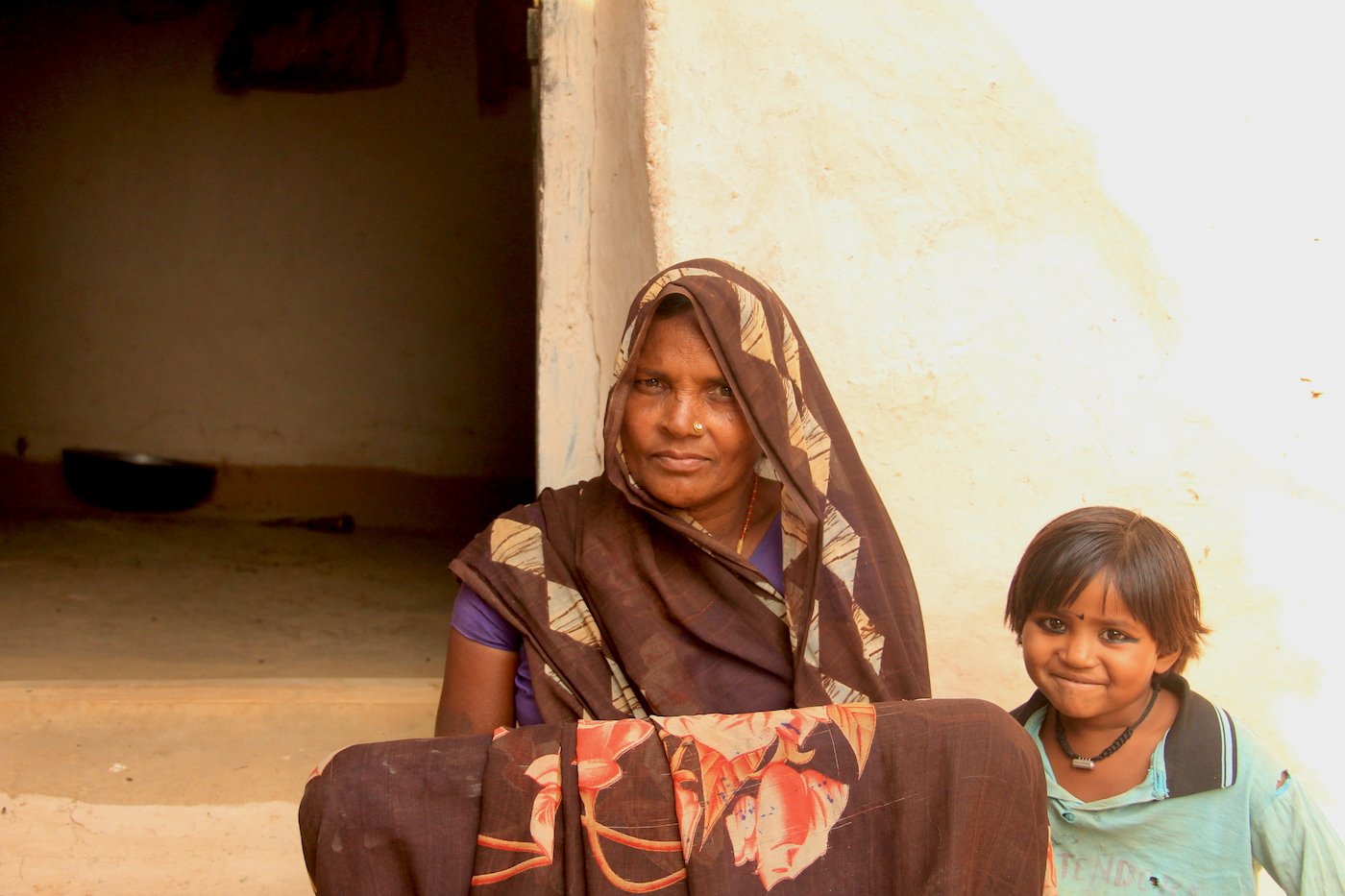 PHOTO • Maithreyi Kamalanathan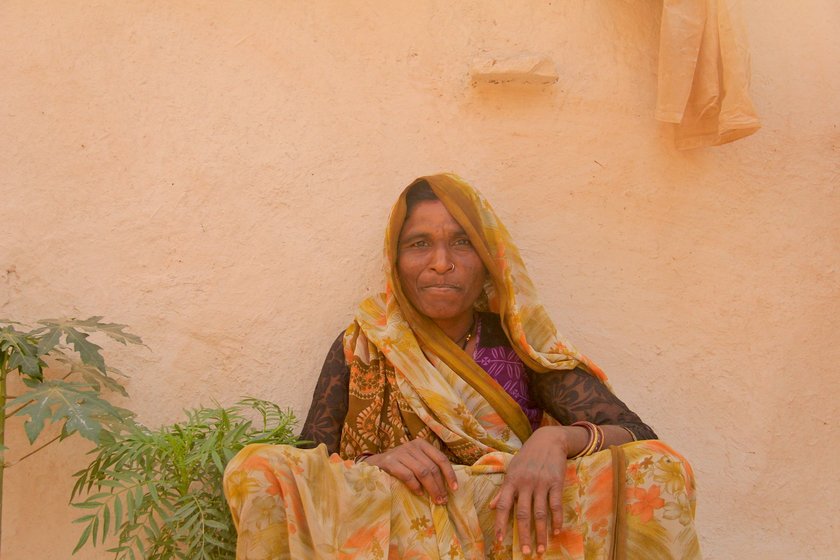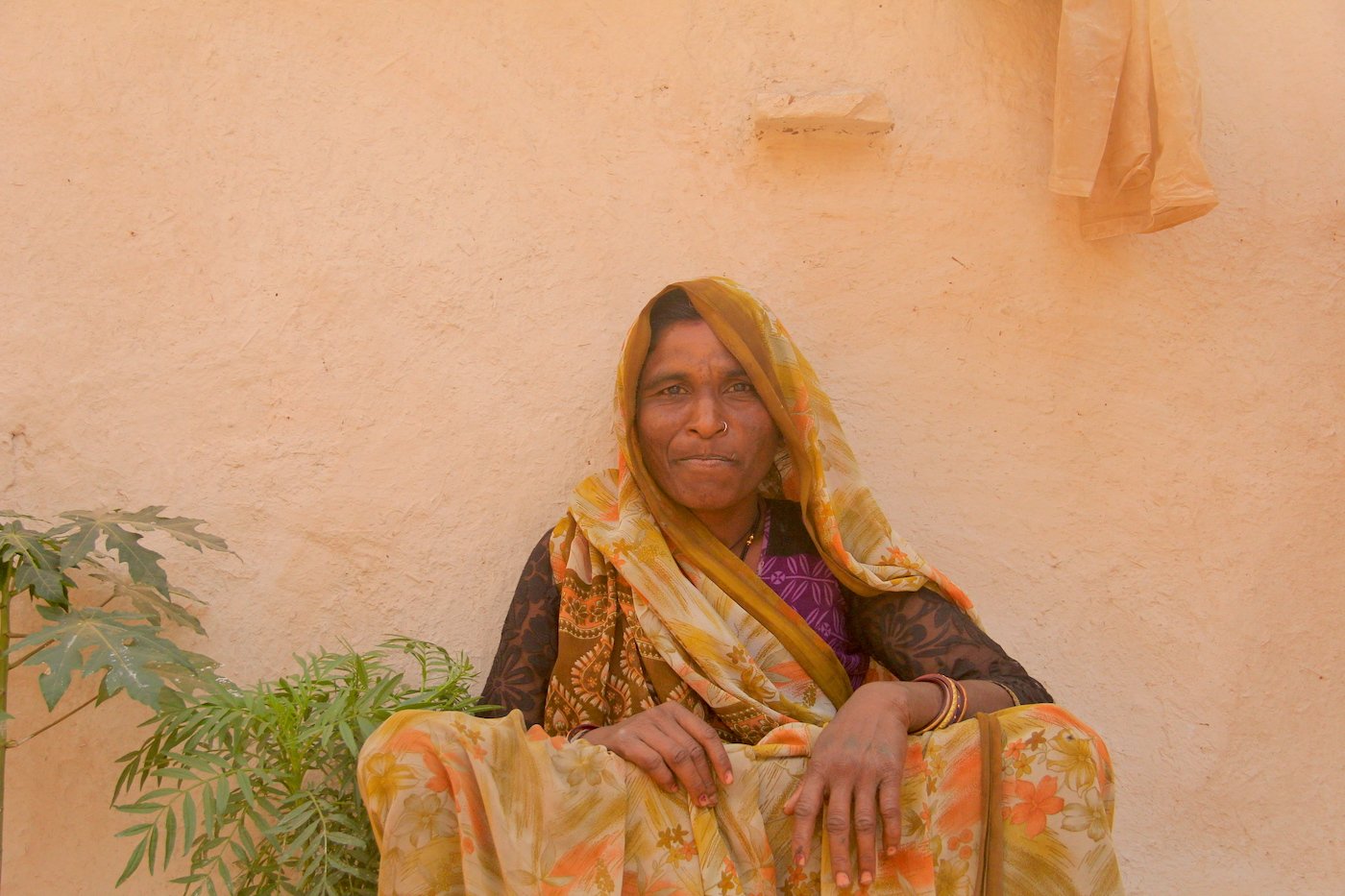 PHOTO • Maithreyi Kamalanathan
"Forest authorities stand in the way of us receiving any kind of benefit. As the village will be relocated, they think any schemes here will be a waste of time," says Shobha Rani, around 55 years old, whose family depends on their 11-acre ancestral land.  (The villagers of Rampura say they all have pattas – land titles – though I was not shown any land document.)

In September 2018, Shobha and a few other women of Rampura filed a petition with the collector. "We listed our demands, got signatures. It was submitted to the [Panna district] collector. He put his seal on it, kept a copy for himself and gave one to us."
Nothing has moved on the petition. I tried to talk to the collector, but he was out of town at the time of my visit. The only person from the forest department who spoke to me on record is a forest guard (but we are not using his name here). He says, "The government does not possess any land to offer to people anymore. The villagers can purchase the land they want with the money [given as compensation]. They can choose to settle in whichever village they want. All they have to do is submit an application to the collector to be added to that panchayat ."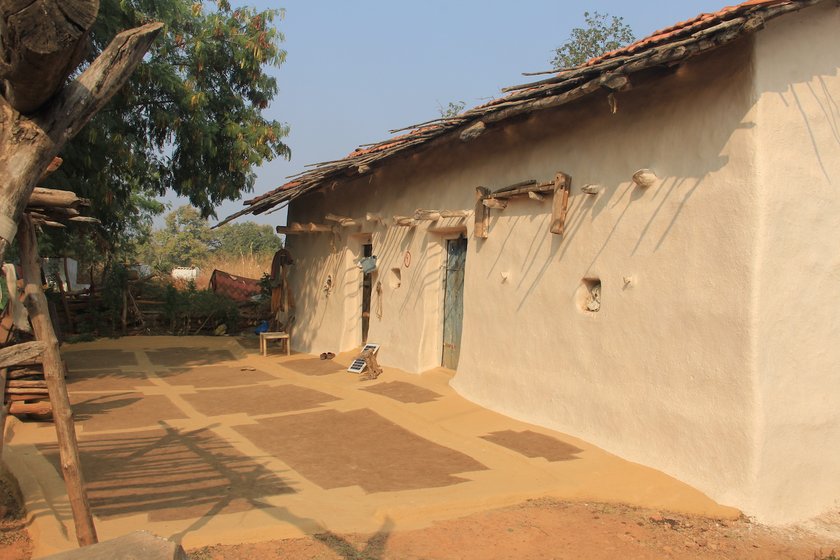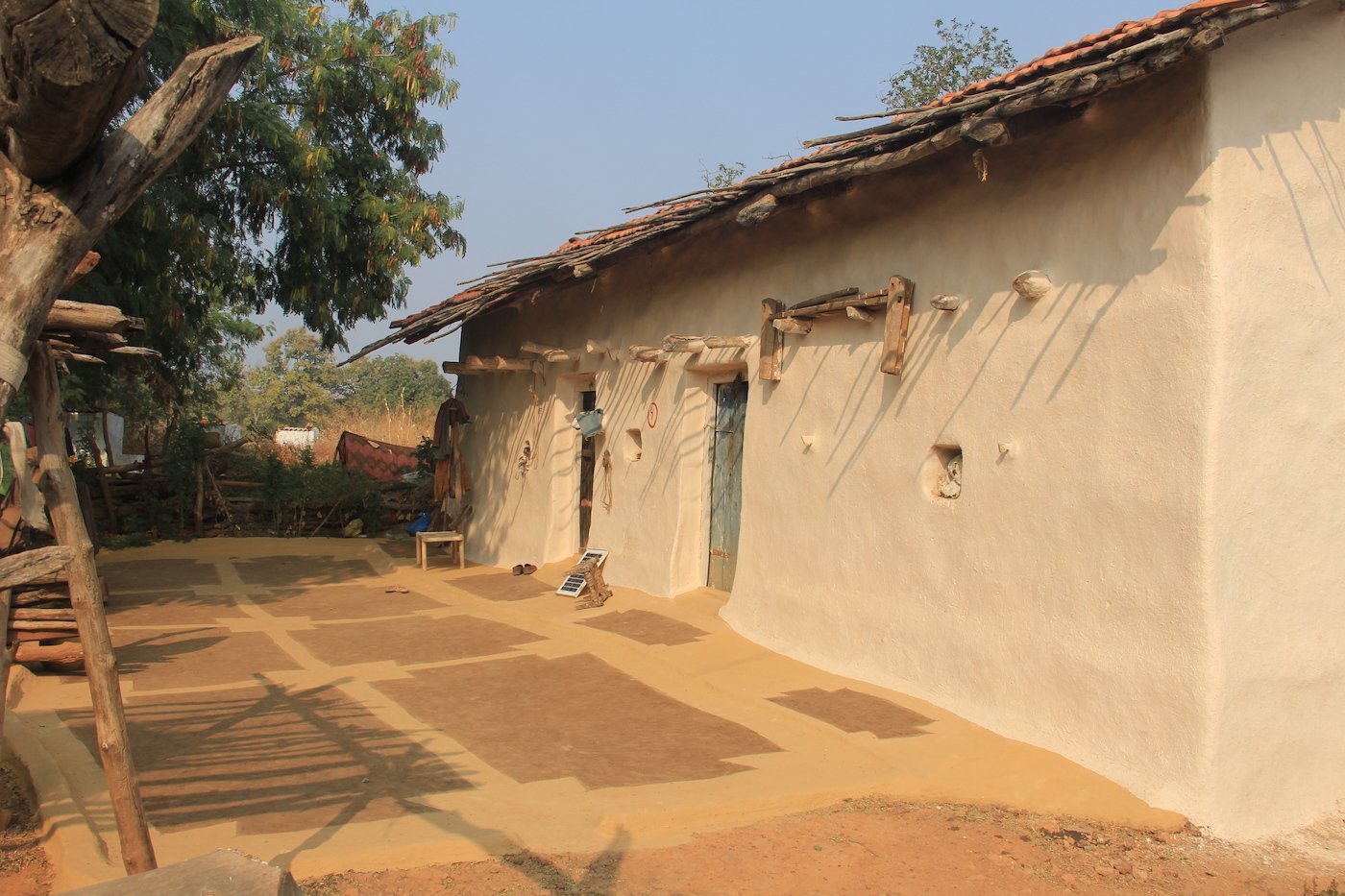 PHOTO • Maithreyi Kamalanathan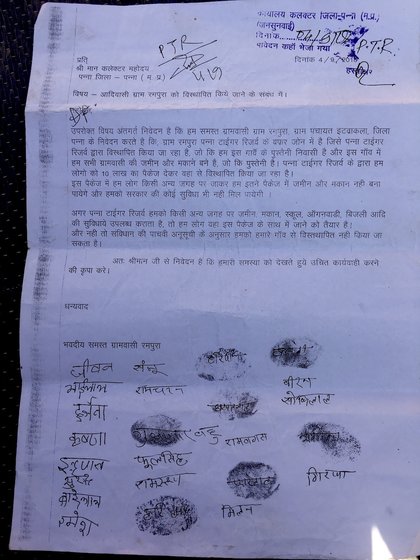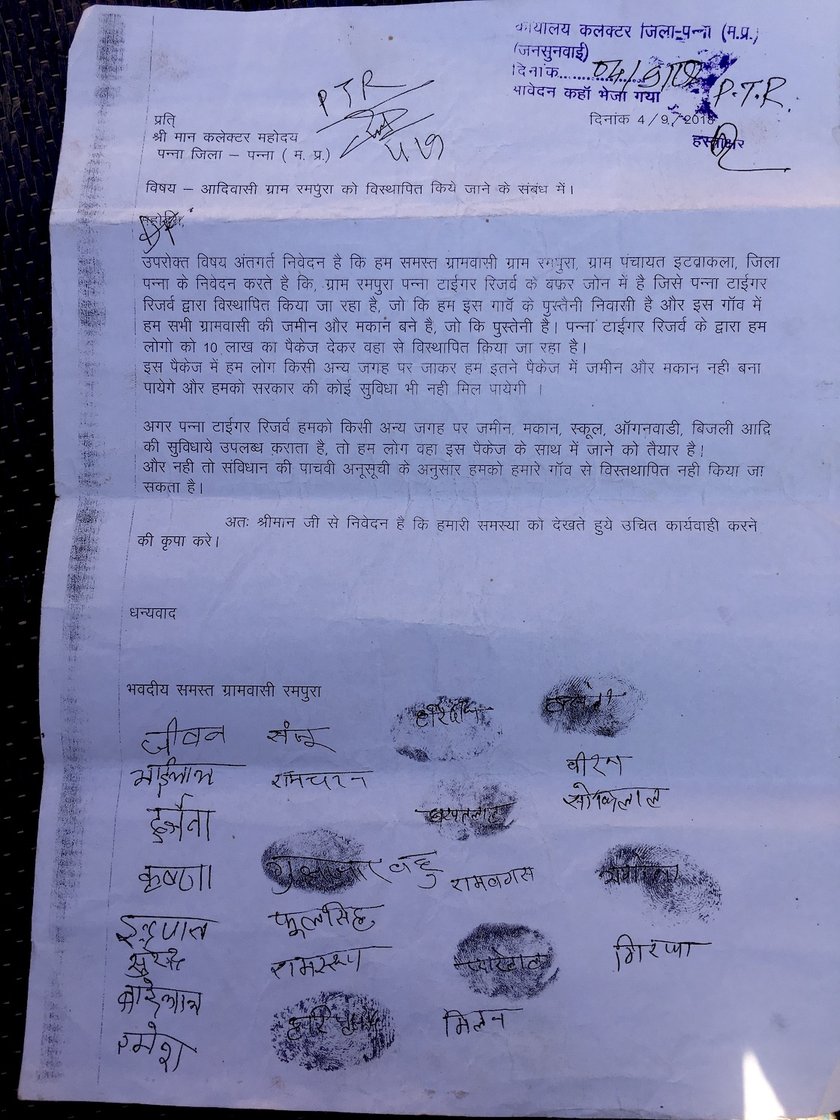 PHOTO • Maithreyi Kamalanathan
The guard also claims that the Principal Chief Conservator of Forests (PCCF) visited Rampura around a year ago to strike a different deal. "He tried to convince them with an offer of a house per family and Rs. 10 lakhs compensation for every adult of the family. But the villagers refused to accept it." (Some of the villagers also seem to recall they were offered Rs. 10 lakhs per adult, not per family, but this cannot be verified).

Rampura's residents have reasons to be apprehensive about the PCCF's promise. "The same deal was offered to the people of Badgadi [around 10 years ago] when they were moved out of the village, but they never got the house in the end," says 50-year-old Basanta Adivasi. Badgadi Kalan is situated in the Hinouta range of Panna district, within the core of the tiger reserve. "Feeling betrayed, they refused to take even the compensation money from the forest department. Now many of them reside in [towns in] Chhatarpur district, where they are fighting the forest department, and don't even have the money to pay the lawyer."
The people of Rampura have also watched the struggles of other villages after relocation. "You know what happened to the people of Talgaon [See: Forced out of the forest and into uncertainty ]. We don't want to end up like that. That's why before rehabilitation we want them to link us with a panchayat [which will help the villagers to access government schemes], ensure school admissions for our children and [provide] other facilities of gas and electricity as well," Shobha Rani says.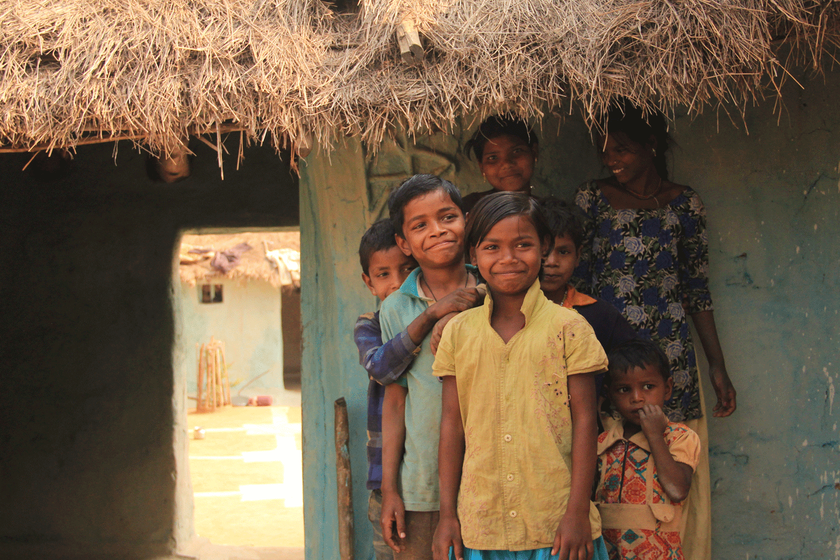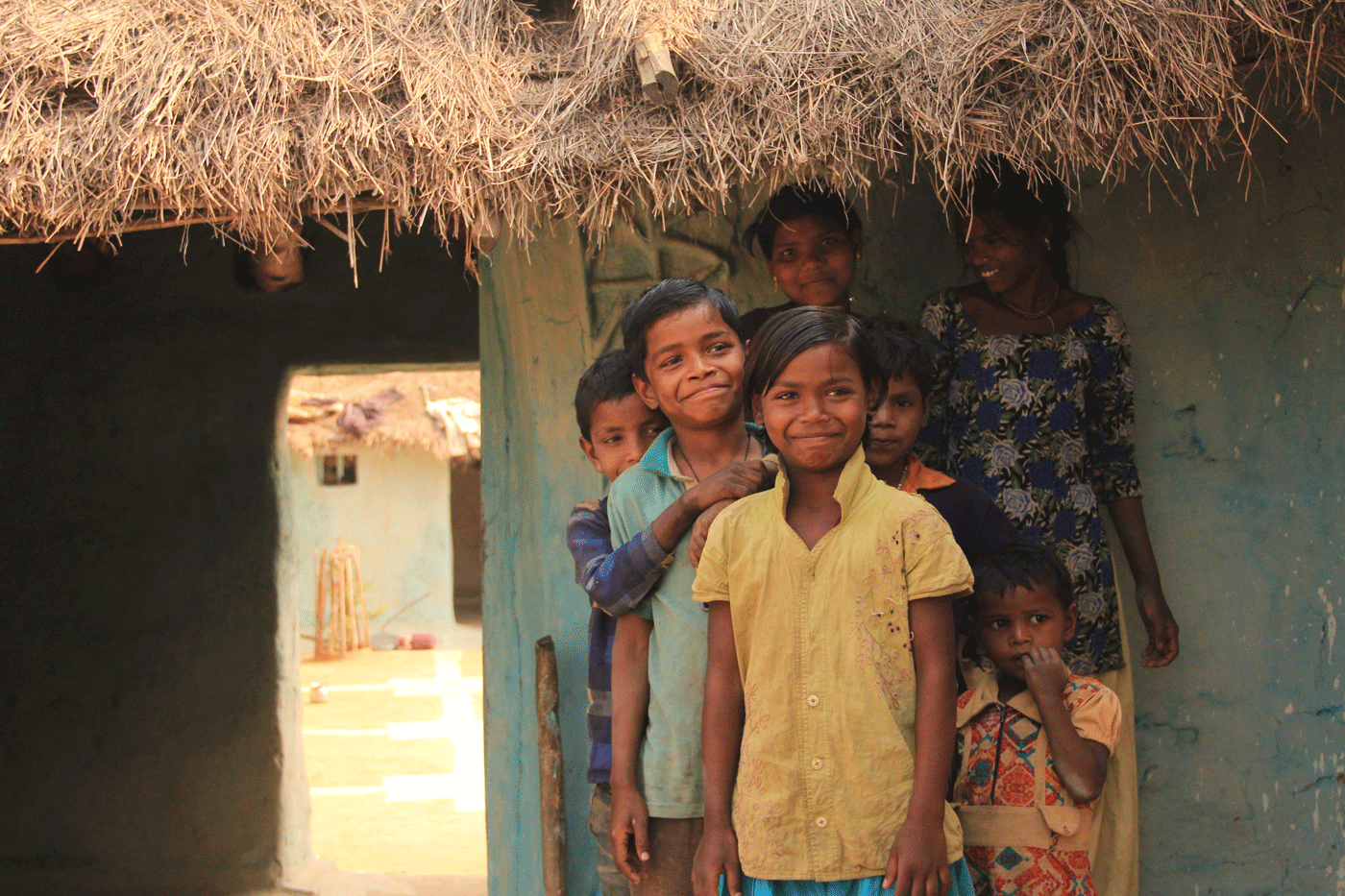 PHOTO • Maithreyi Kamalanathan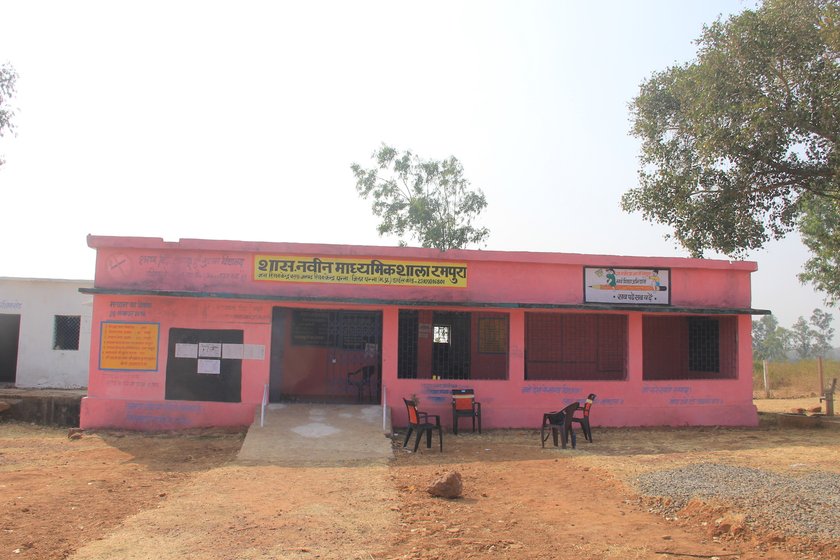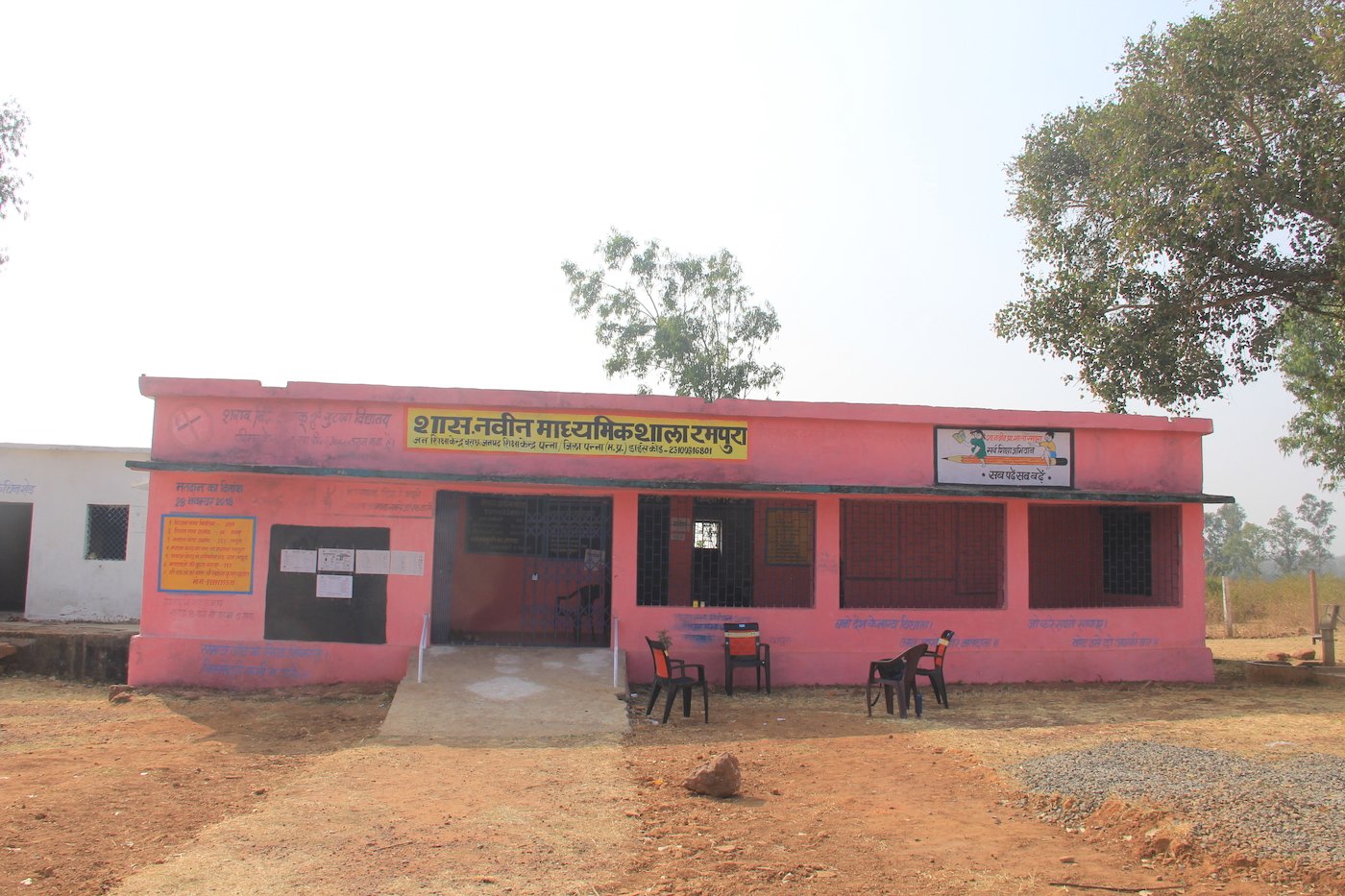 PHOTO • Maithreyi Kamalanathan
Agriculture is the primary source of income in Rampura, and the main crops cultivated are black gram, maize, channa , sesame and wheat. Families here use these as their own food and sell a portion to make an average profit of Rs. 20,000 to Rs. 50,000 a year.

Living in the buffer zone does not place any restrictions on villagers to collect, use or sell forest produce. But these activities are being increasingly restricted, as is farming in the forest. The villagers now rarely go to collect forest produce, which used to contribute to their income and household needs. "Our axes are confiscated if we go to collect wood, let alone other forest produce. Our complaints don't reach the higher authorities nor are we compensated anymore for crops destroyed by wild animals," says Virendra Adivasi, 30, who farms on a 3.5-acre plot.
The revised guidelines (2008) of the National Tiger Conservation Authority say that compensation must be provided to forest dwellers in case of human deaths and crop depredation caused by wild animals. In Rampura, and wild boars and nilgai frequently raid the farms. "We stay up all night to chase animals away," Virendra says. "Hurting them is a crime and we can be jailed. Most of the time they end up causing major damage to our crop."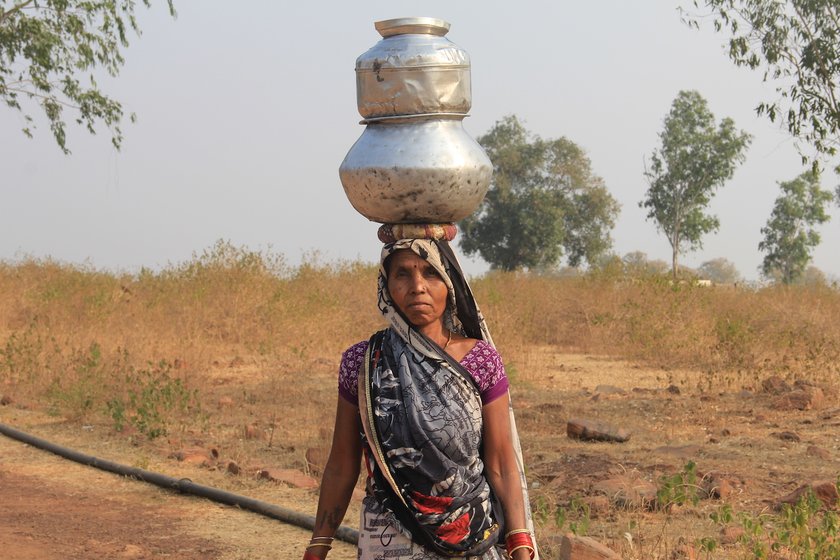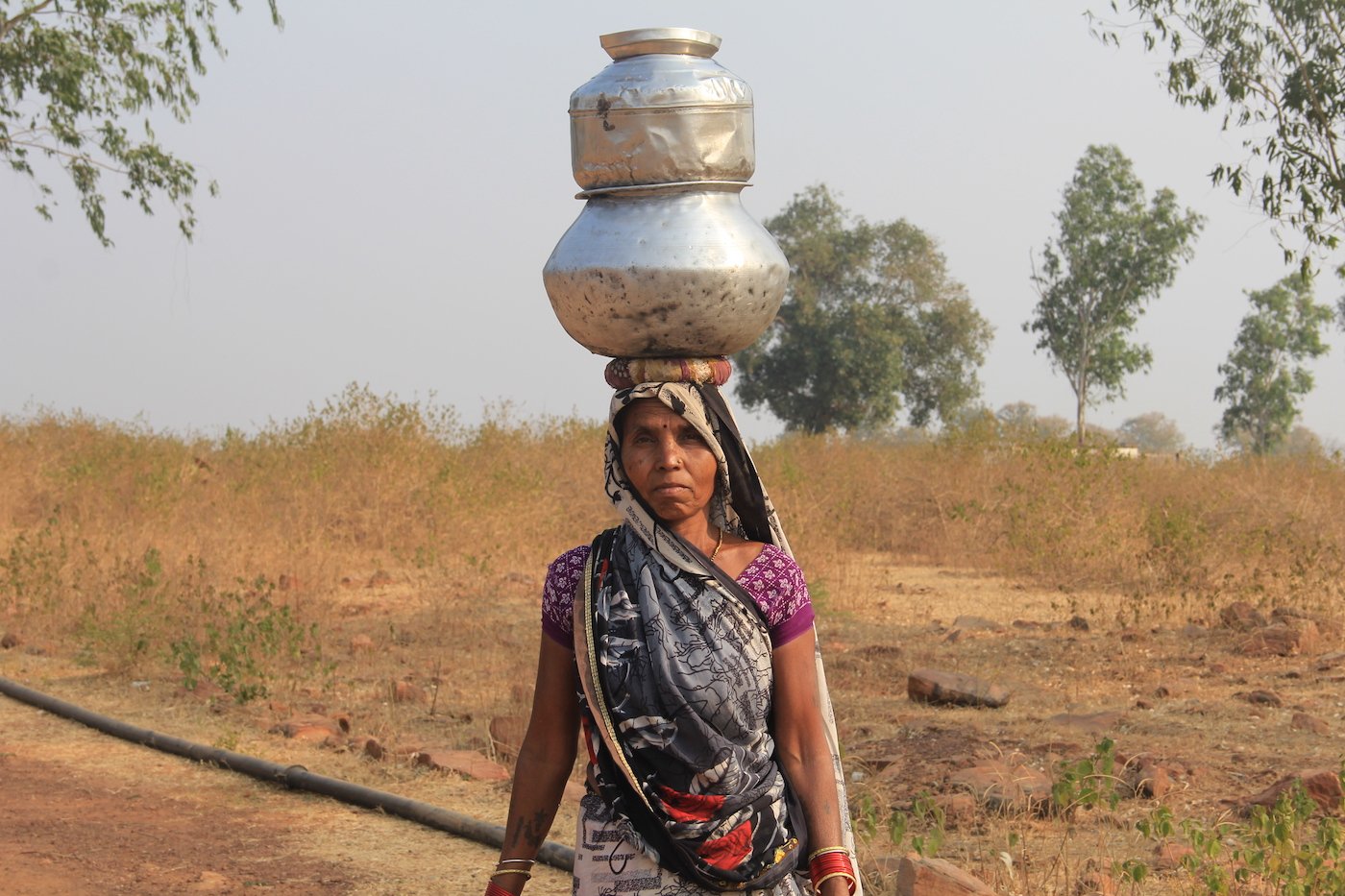 PHOTO • Maithreyi Kamalanathan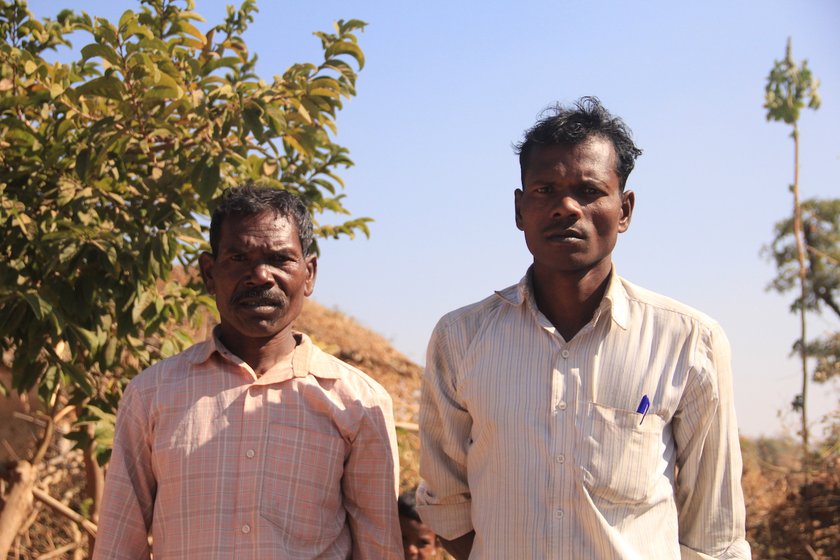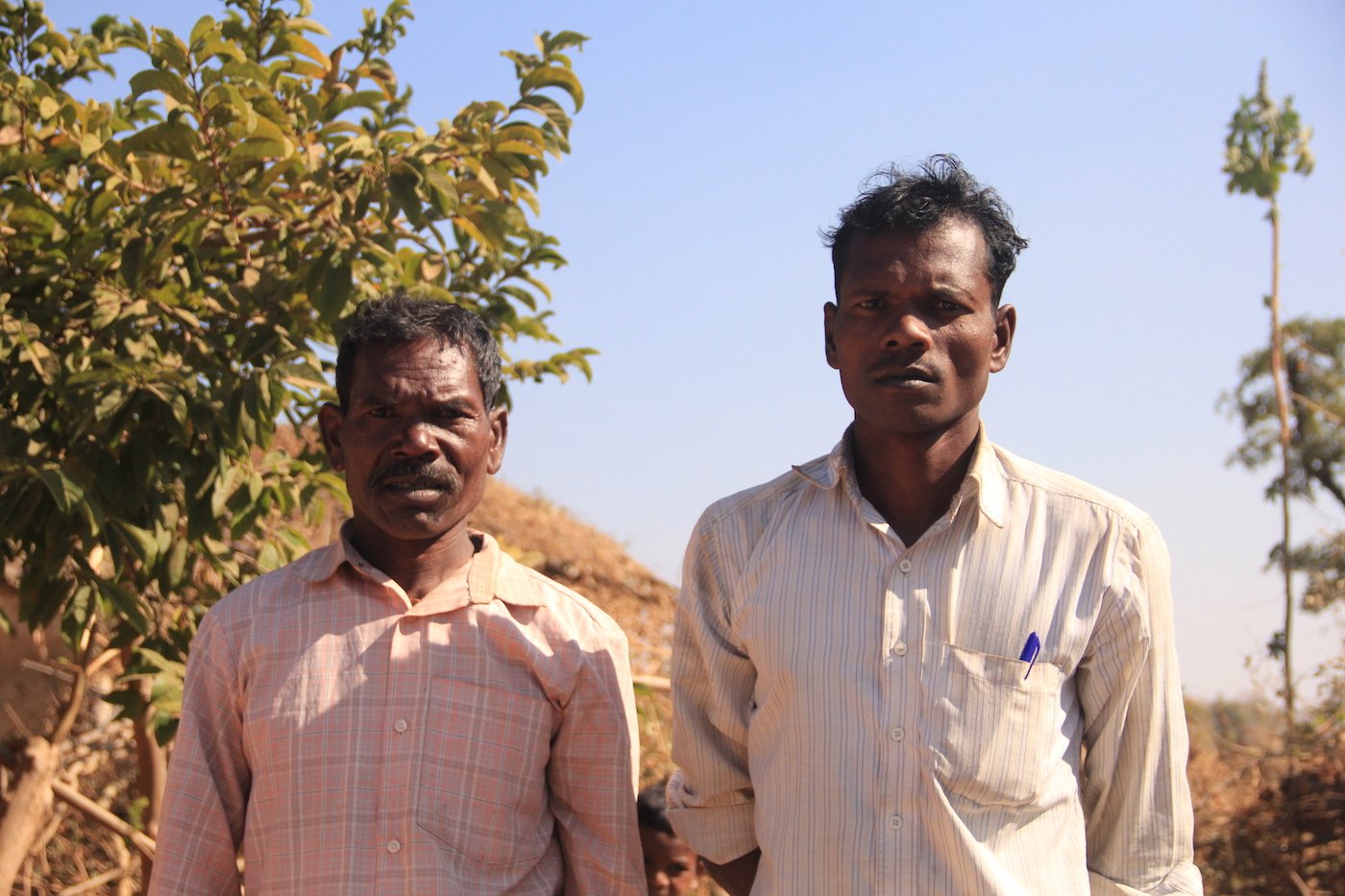 PHOTO • Maithreyi Kamalanathan
Despite these difficulties, the people have a sense of security in Rampura. One reason for this is the availability of water. "You must have seen the pond over there… water is available throughout the year. It's difficult to find such a water source in any other village here. Our women do not have to walk miles to fetch water every day," Virendra says.

Prem Bai, a mid-day meal worker at the village school, whose joint family cultivates around 10 acres, also alludes to this sense of security. "My husband and I are already old," she says (she is 45). "We do not have the strength to go for daily wage labour if we go out of the jungle. At least here we have our land and we cultivate crops for our sustenance. How will we survive outside without land? We are not refusing to leave. But what is the point if conditions will only worsen? We ask for is what is rightfully ours – land, identity and a secure livelihood."
As the people of Rampura wait patiently for action by the collector on their petition, they are also preparing for what lies ahead. "We are not the only village that will have to move," Bansanta says. "There are other villages and they have the same demands. We will jointly organise a protest in front of the collector's office."