Set against the backdrop of green hills, small waterfalls and clean air, a young man is watching his buffaloes graze.
"Are you conducting any kind of survey?" he asks when I approach him.
I say, "No," and add that I'm here to report on incidents of malnourishment.
We are in Mokhada taluka located in Maharashtra's Palghar district where 5,221 children have been identified as severely underweight – the second highest in the state, according to this report .
We are only 157 kilometres from the capital city Mumbai but the lush landscape here is a world apart.
Rohidas belongs to the Ka Thakur community, listed as Scheduled Tribe in Maharashtra. In Palghar district, 38 per cent of the population is tribal. The young buffalo herder is unable to tell me his age, but looks to be in his late 20s. An umbrella is slung on his shoulder, a towel is draped around his neck and he has a wooden stick in hand. He is looking over his two grazing animals as they feed on the grass. "It's only on rainy days when they get to eat a bellyful," he says. "In summers they have to wander a lot [to find food]."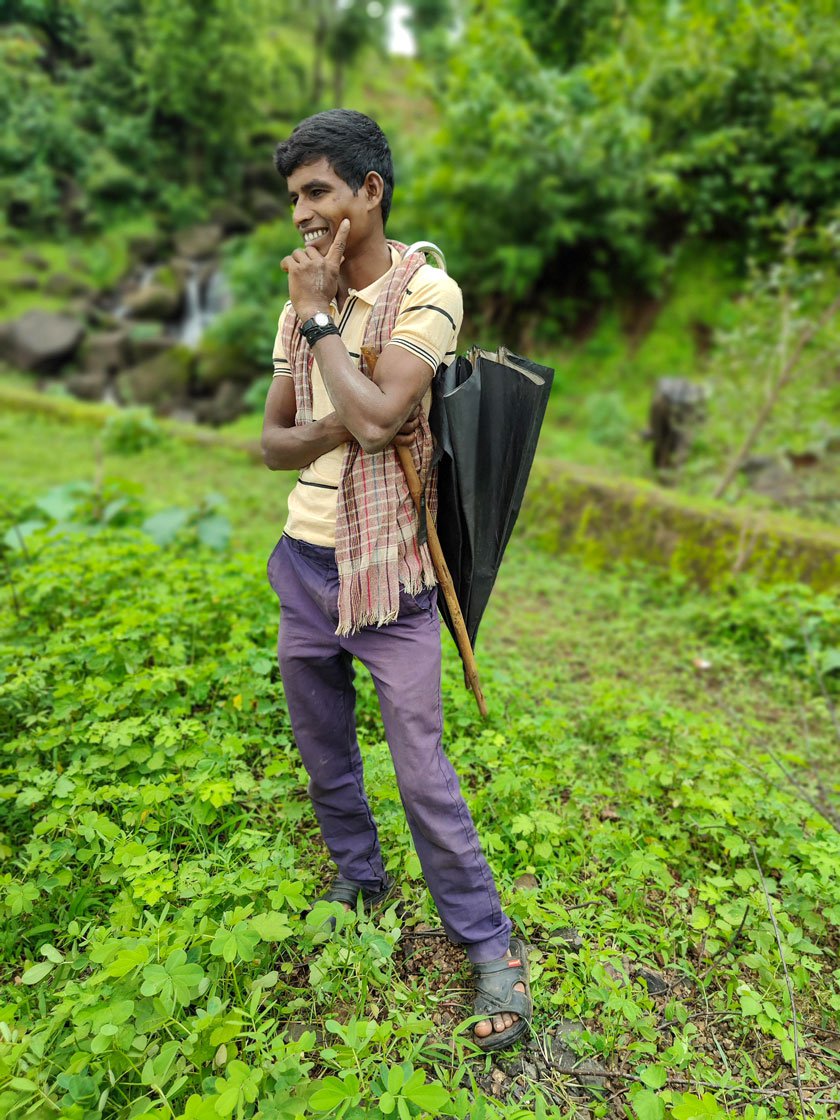 PHOTO • Jyoti Shinoli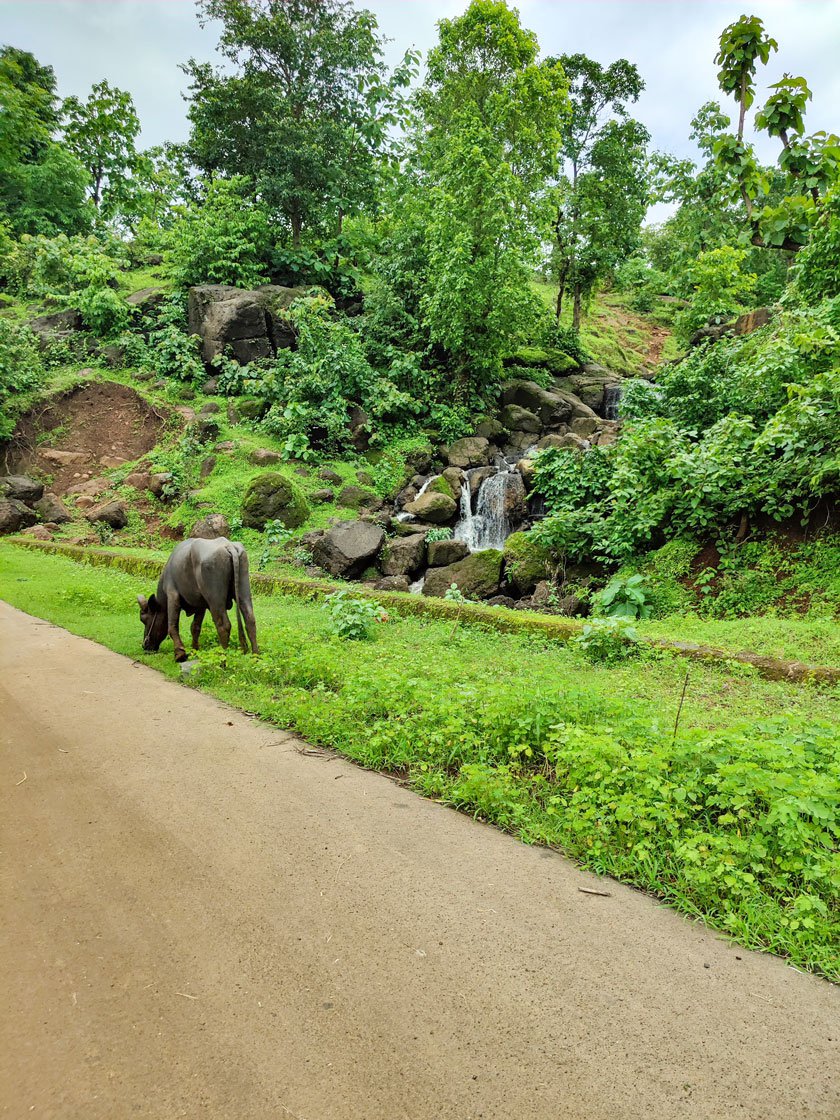 PHOTO • Jyoti Shinoli
"My house is there," says Rohidas pointing to a hamlet on the opposite hill, "in Damtepada." I see 20-25 households there nestling in a grove of trees. To access their homes, residents have to cross a small bridge over a stream that comes from the Wagh river. "We drink this water [from the stream] and use it in the house; animals also drink it," he says.
During the summer months the Wagh river starts to dry up and he says the community struggle to get drinking water.
"This month [July] the bridge was under the water. No one could come to our side and nobody could go to the other side of the bridge," he recalls.
Life in Damtepada hamlet can prove to be very difficult in these times, says Rohidas. "There is no road, no gaadi [government bus] and shared jeeps are few. During any medical emergencies it is difficult," he adds as the Mokhada Government Hospital is roughly eight kilometres away.
In such times, residents have had to carry pregnant women and other patients on a doli – a bed sheet tied over bamboo poles. Adding to their woes is the very patchy phone network coverage in the area making it impossible to call an ambulance.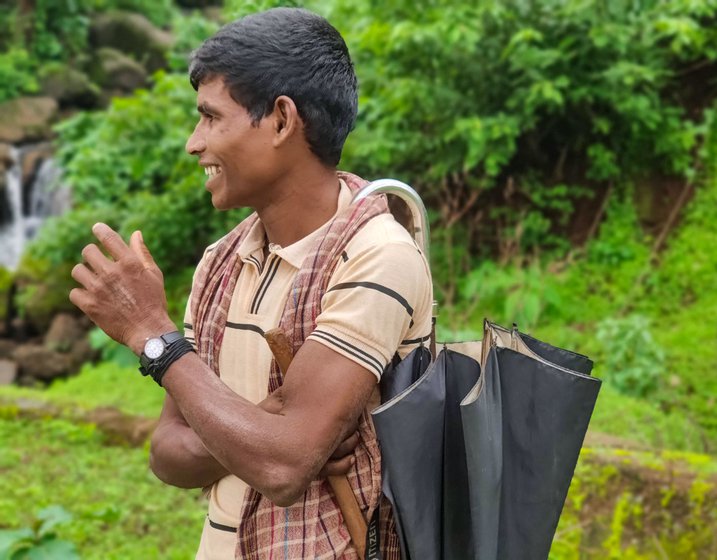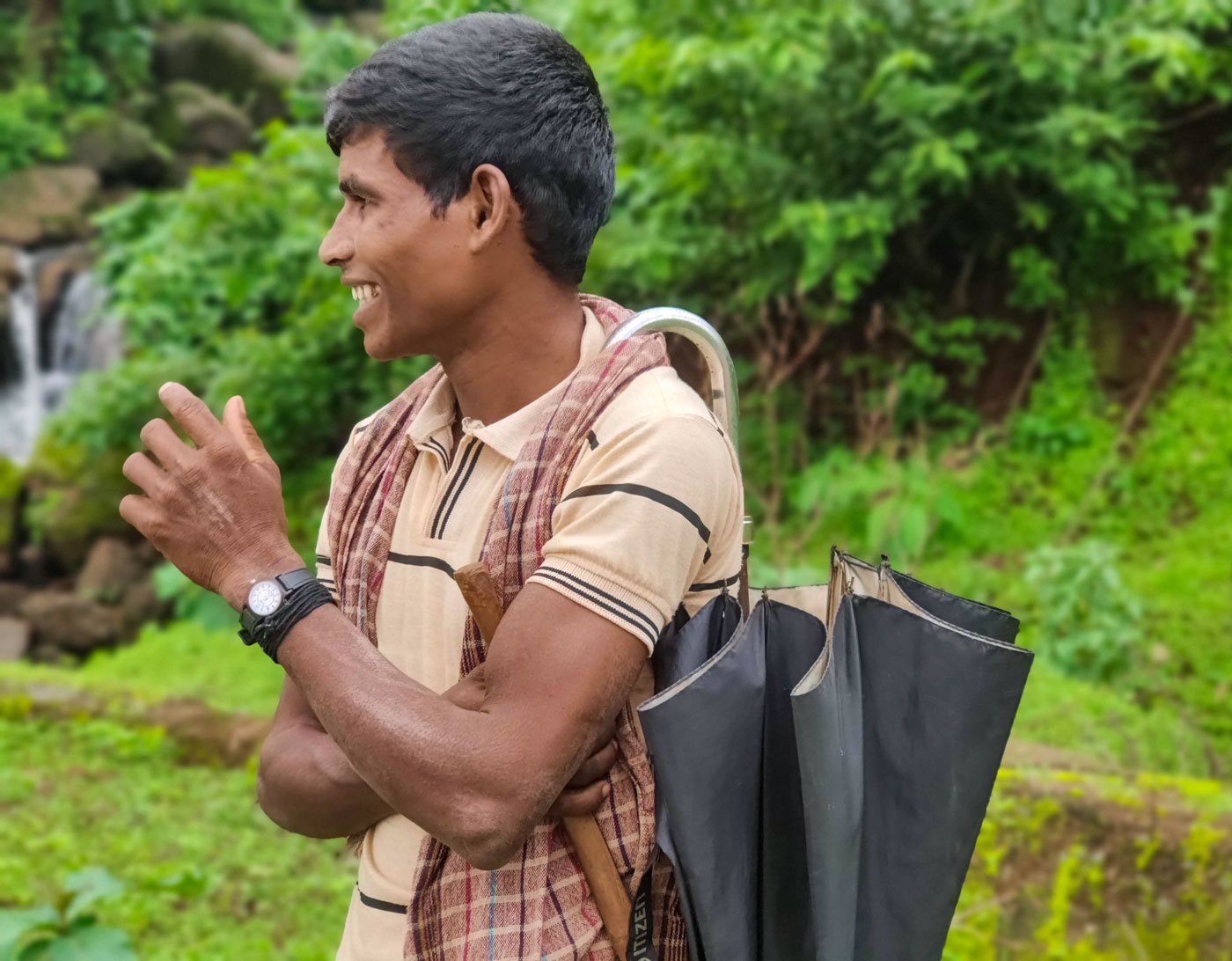 PHOTO • Jyoti Shinoli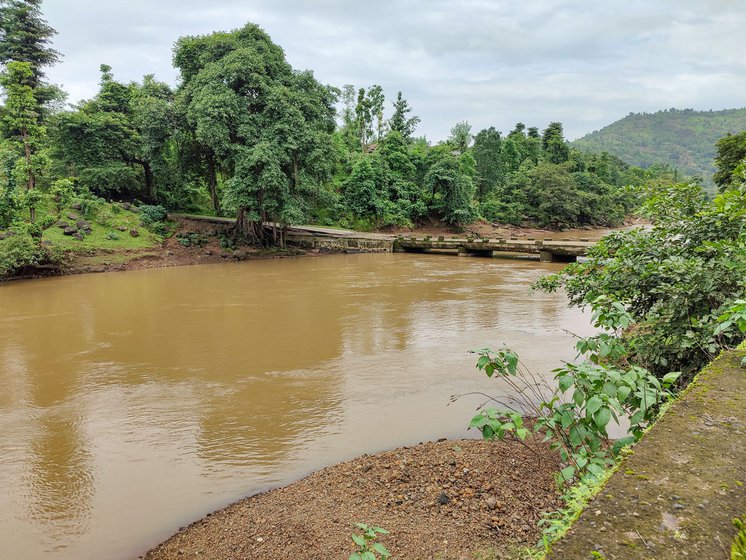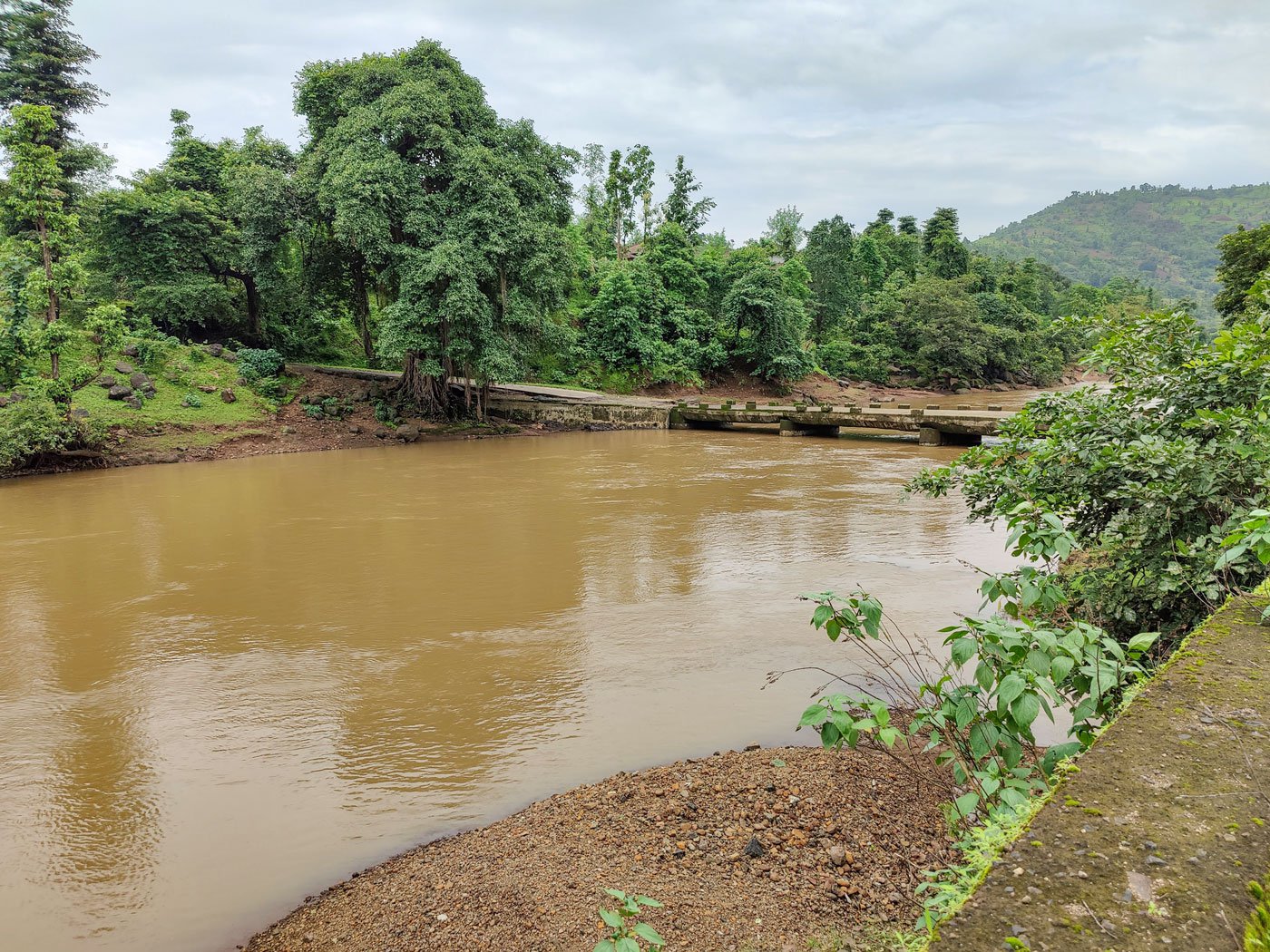 PHOTO • Jyoti Shinoli
Rohidas never went to school and neither did any of his three older brothers. Men in the Ka Thakur community have a literacy rate of 71.9 per cent as per this report , but Rohidas says, "There are some boys in the pada [hamlet] who have completed Class 10, but they all do the same thing as I do. What's the difference?" he asks.
Rohidas got married a few months back. His wife, Boji, his parents, three siblings, their wives and children together cultivate kharif paddy on two acres of forest land that is six kilometres from their home. "The land is not in our name," he says.
After the harvest between October and November, the entire family migrates to work on a brick kiln, a hundred km away in Bhiwandi taluka of Thane district. "What we earn from the brick kiln we spend on cultivation," he points out. His family's experience is typical of many tribal families in Palghar who move annually between kharif cultivation, harvesting and migration.
On July 21st 2022, Droupadi Murmu scripted history by becoming India's first Adivasi president. Murmu belongs to the Santhali Adivasi community in Odisha and is also only the second woman to occupy this high office.
"Do you know that we have Adivasi rashtrapati ?" I ask, waiting for his response.
"Who knows? What difference does it make?" asks Rohidas, and then adds, "मला गुरंच राखायचीत [I continue to herd my animals]."