The Apatani of Ziro valley in Arunachal Pradesh – one of 26 major tribes in the region – are a remarkably distinctive group. Their traditions of architecture, agriculture, body decorations, food and oral history are all signature practices.  
At an altitude of 1,500-plus metres, Ziro town, around 150 kilometres from Itanagar, is the headquarters of Lower Subansiri district. Around 26,000 Apatani live in the region, estimates an official of Ngunu Ziro, a local non-governmental organisation.
In January, I stayed for a few days with an Apatani family in Hong basti (village) in Ziro.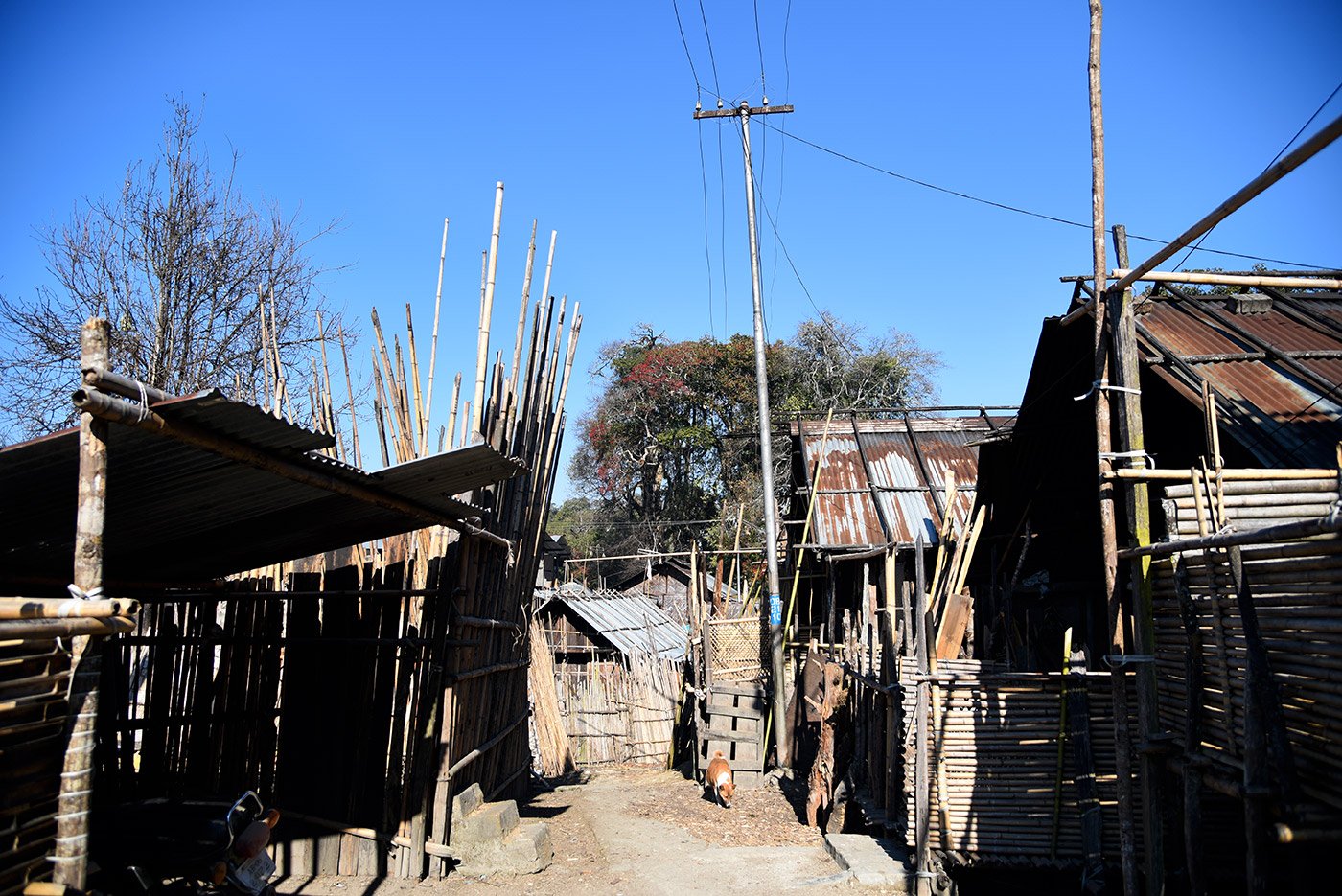 A Hong home of bamboos, built on wooden stilts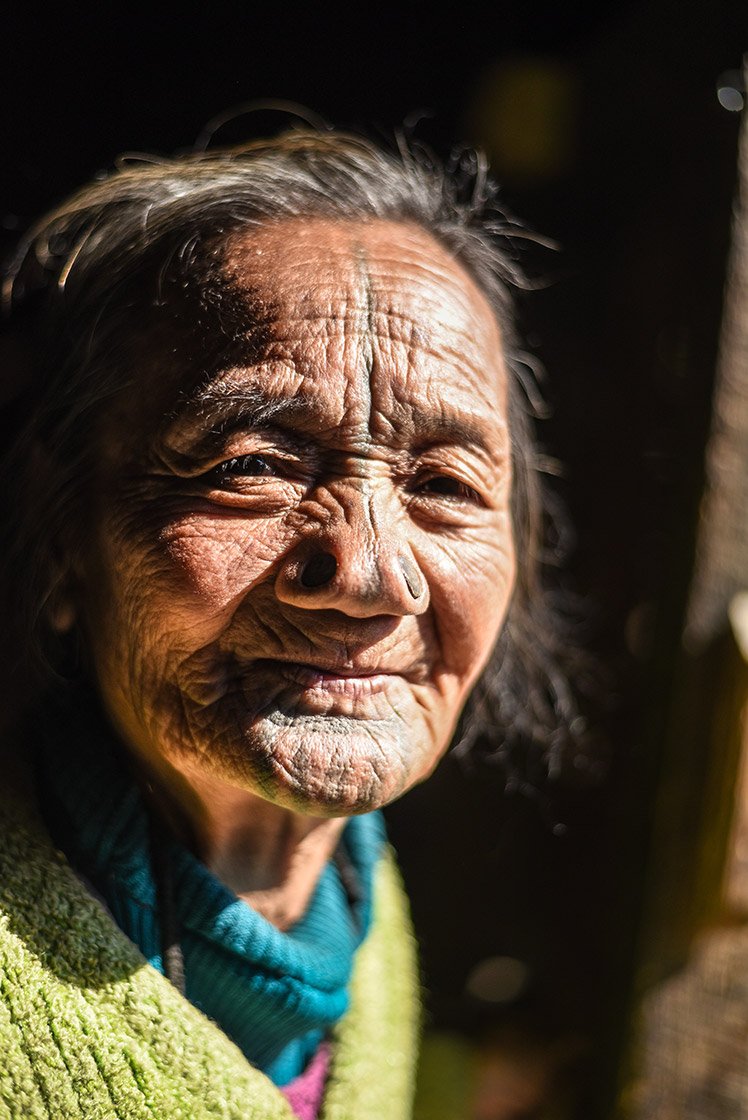 Hibyu Era, around 90, of Hong village, with the traditional tattoo marks of the Apatani tribe on her nose, forehead and chin.  Women of the Apatani tribe wear distinctive nose plugs called yapping hurlo – these are a rite of passage marking an advent into adulthood. The practice, along with their dark facial tattoos, says Narang Yamang, an Apatani community worker, originated as a deterrent – during raids by rival tribes, women were kidnapped and never seen again. The nose rings and the tattoos, says Narang, were meant "to make us look less appealing [to the raiders]." These body alterations are a fading ritual that has not been practiced since 1970.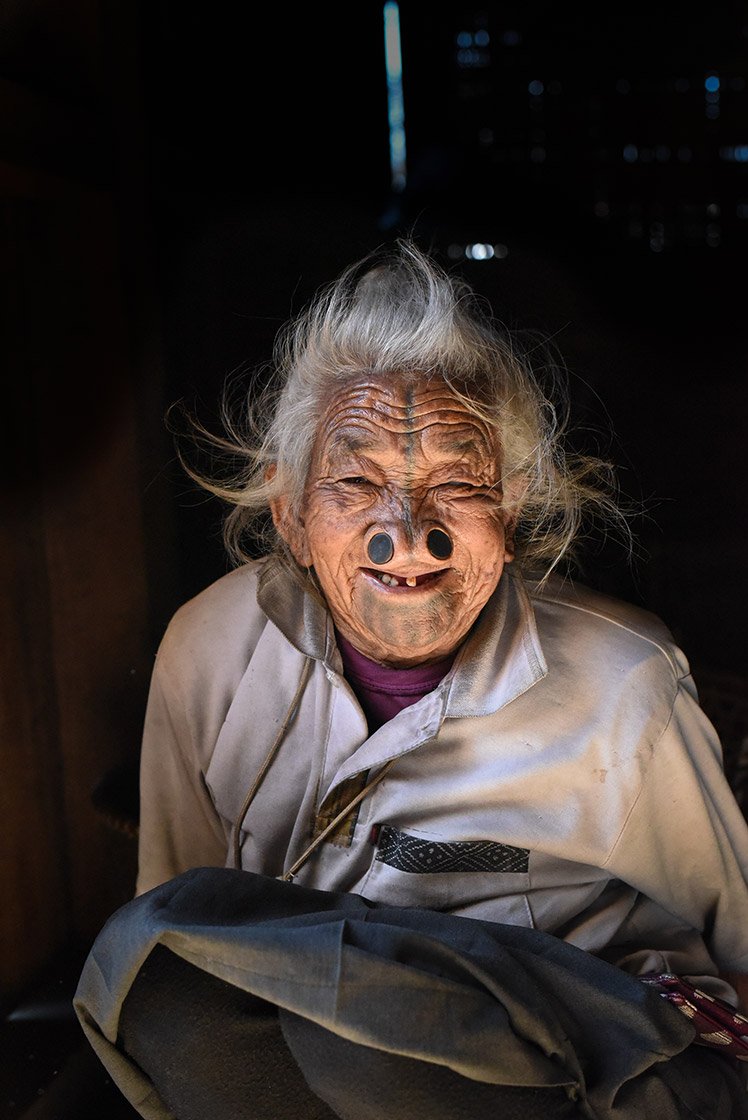 Hibyu Tag, 90-plus, probably the oldest woman (ane in Apatani) in the community, lives in this basic bamboo hut in Hong.   Most of the houses here are similar, traditional structures built on top of vertical stilts.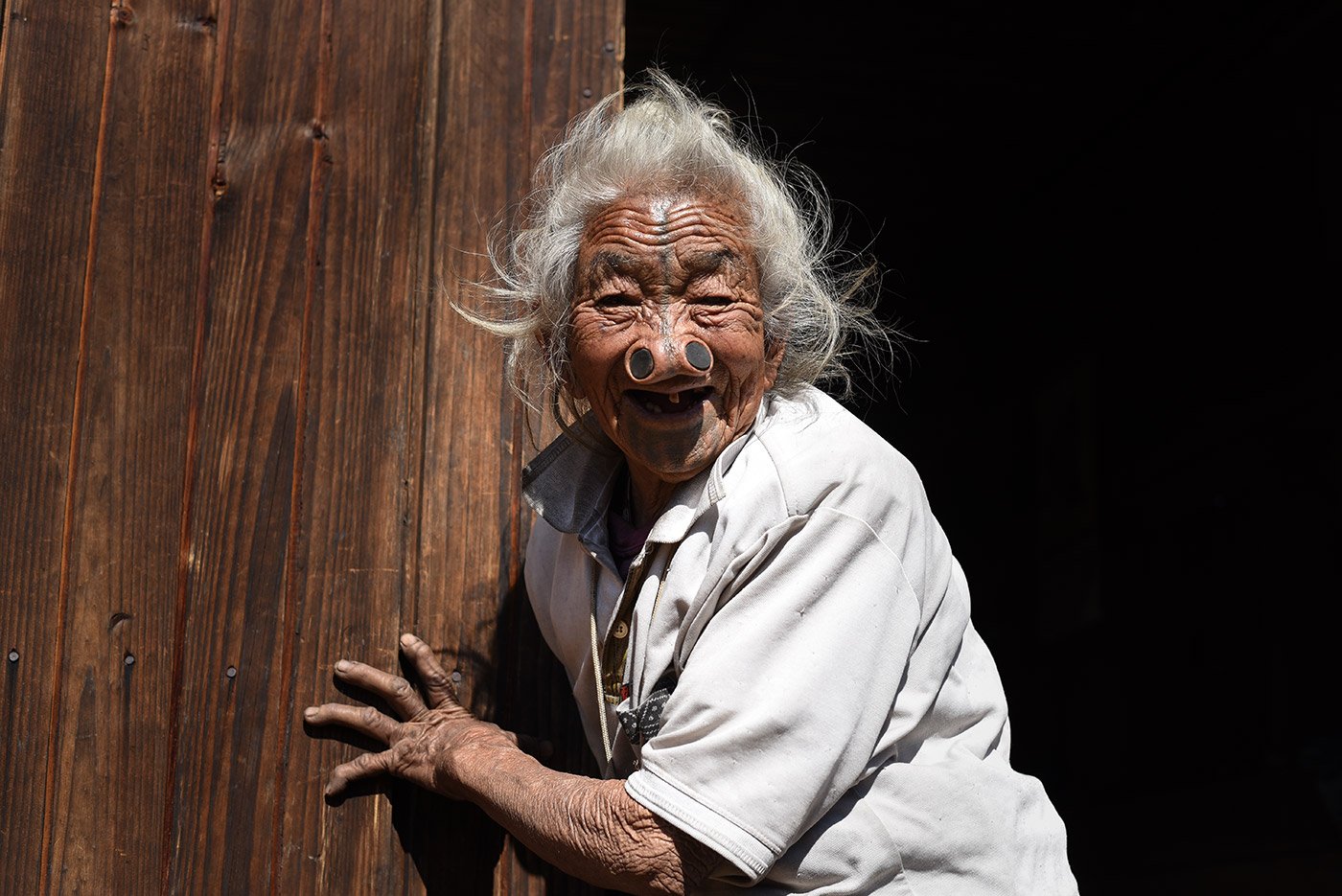 Hibyu Tag poses graciously for photos, and though she does not speak any Hindi or English, tries to communicate with me. "Visit our Myoko festival in March," she says, "We will greet you with our traditional food."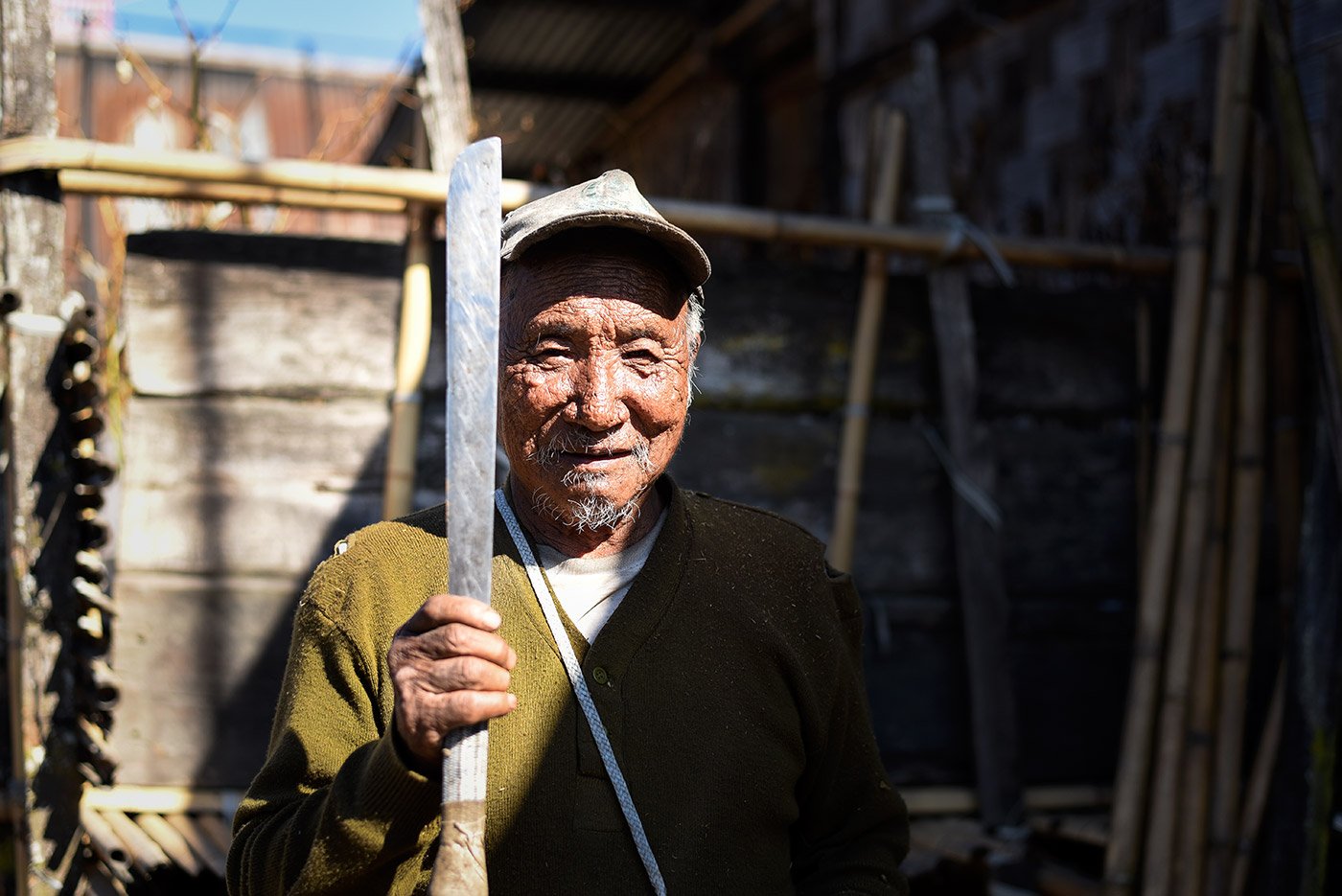 Tallo Tani displays a traditional sword, carried by every male of the Apatani community. Each family has 8-10 such swords, which are given to their sons-in-law as dowry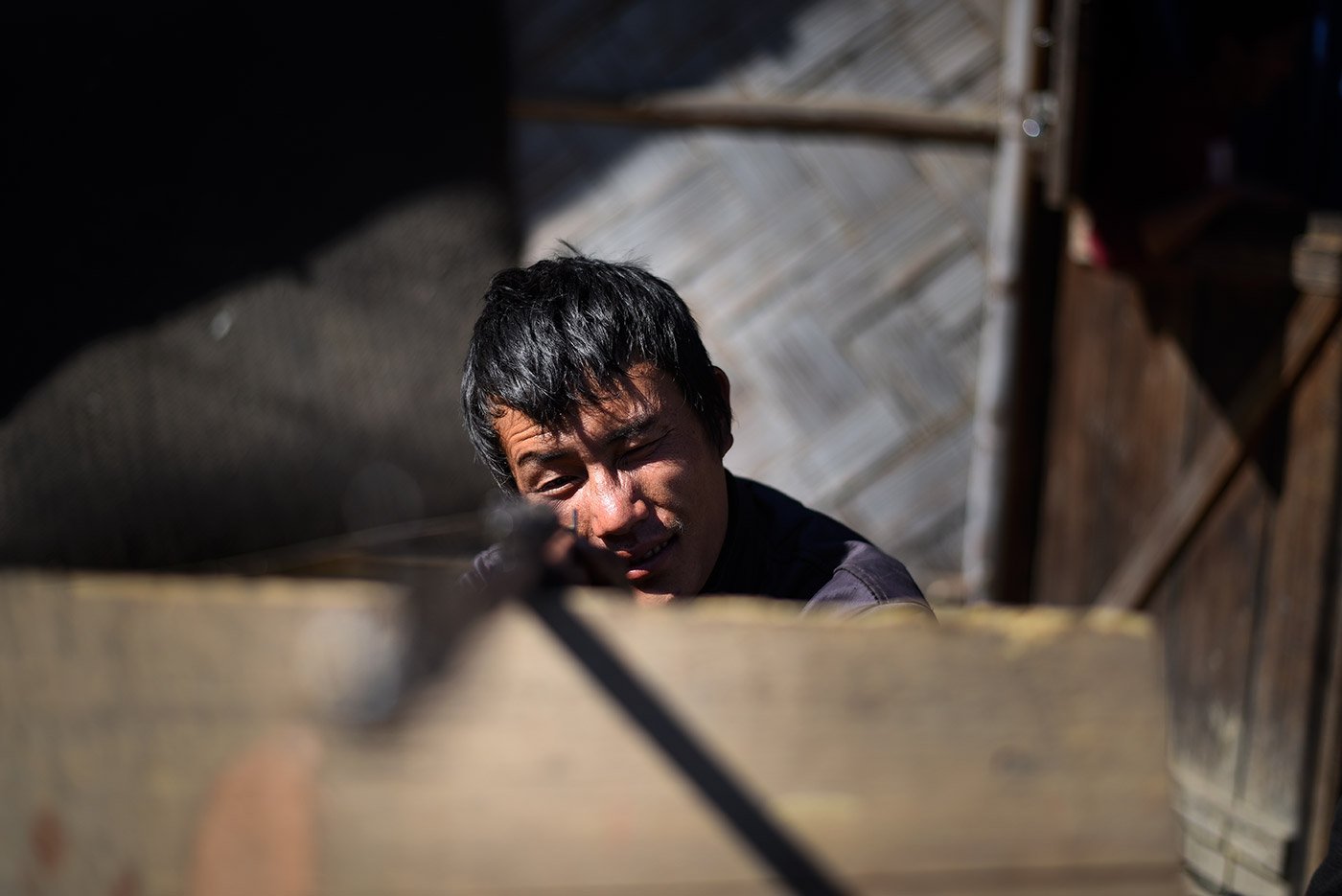 Tallo, an Apatani hunter, with a gun.  Hunting is a cultural practice, and the Apatani hunt various wild animals including barking deer, wild pigs and birds -- for subsistence, commercial purposes and medicine, according to a 2013 study. But this has by now endangered the survival of some of these  species.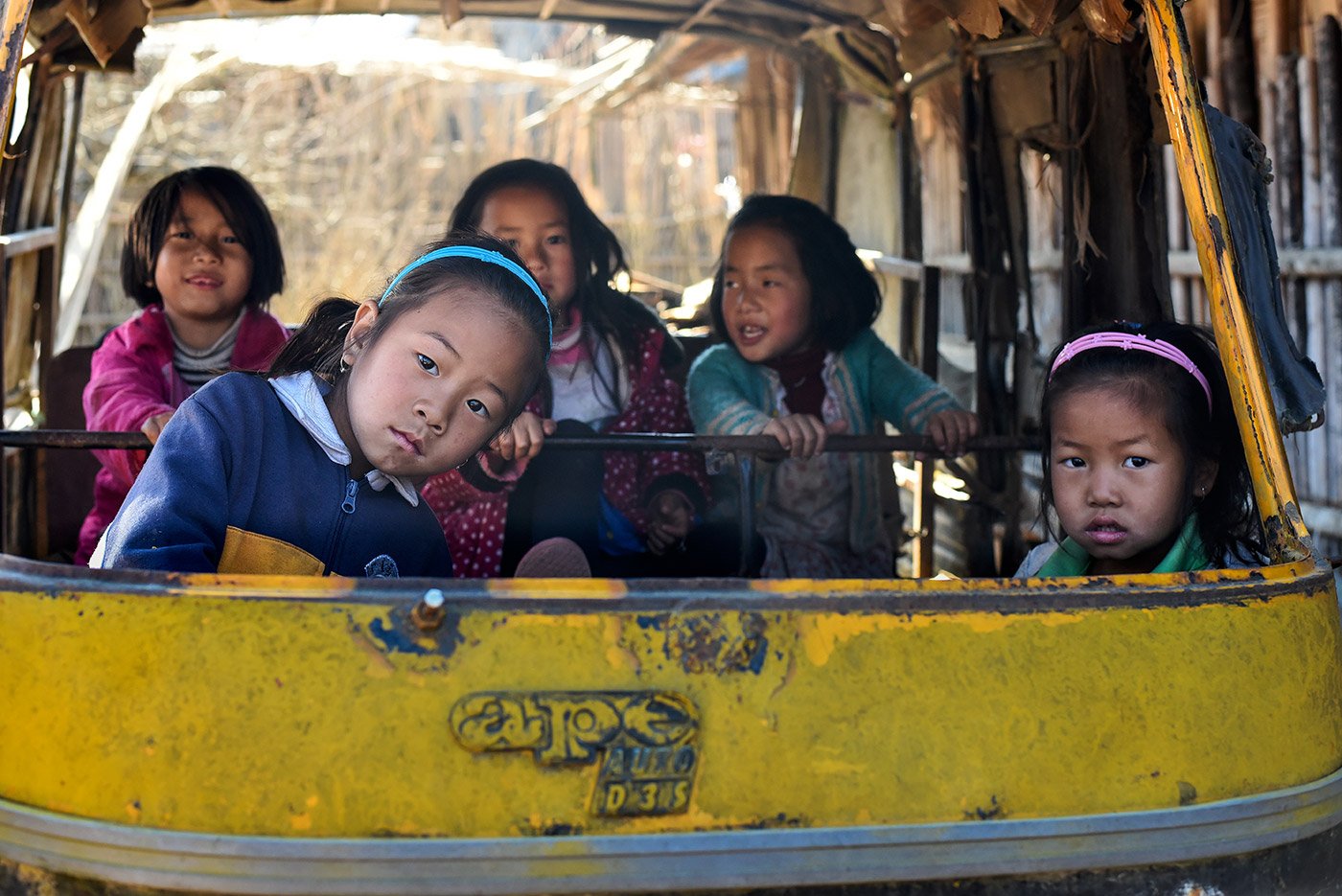 Takelimu, a nine-year-old old Apatani girl (in blue jacket) playing inside a broken auto in Hong village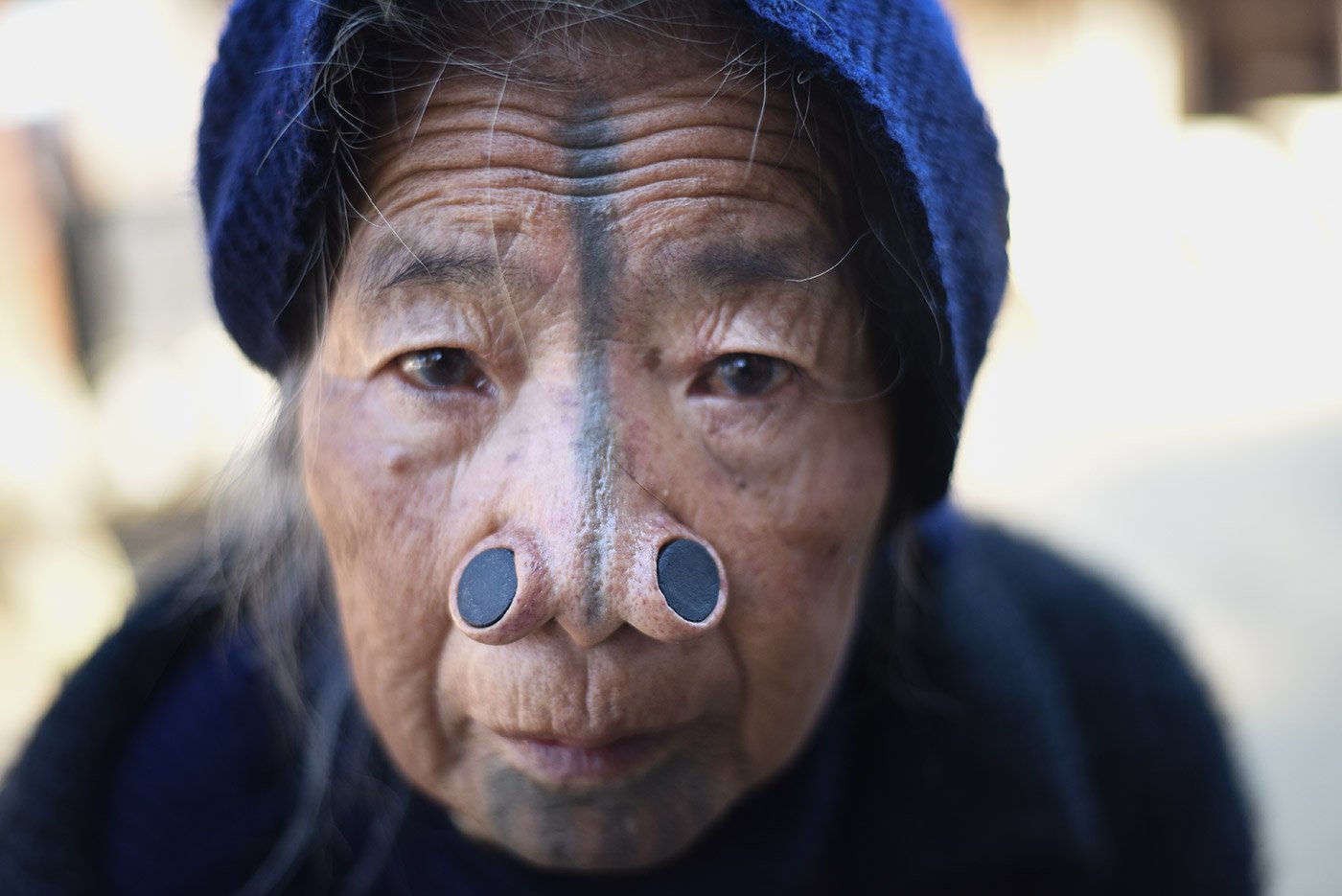 Hibyu Ayum cultivates rice according to traditional processes from June to September. Due to the Apatani's unique fish farming and sustainable agricultural techniques, Ziro was nominated as a UNESCO world heritage site in April 2014.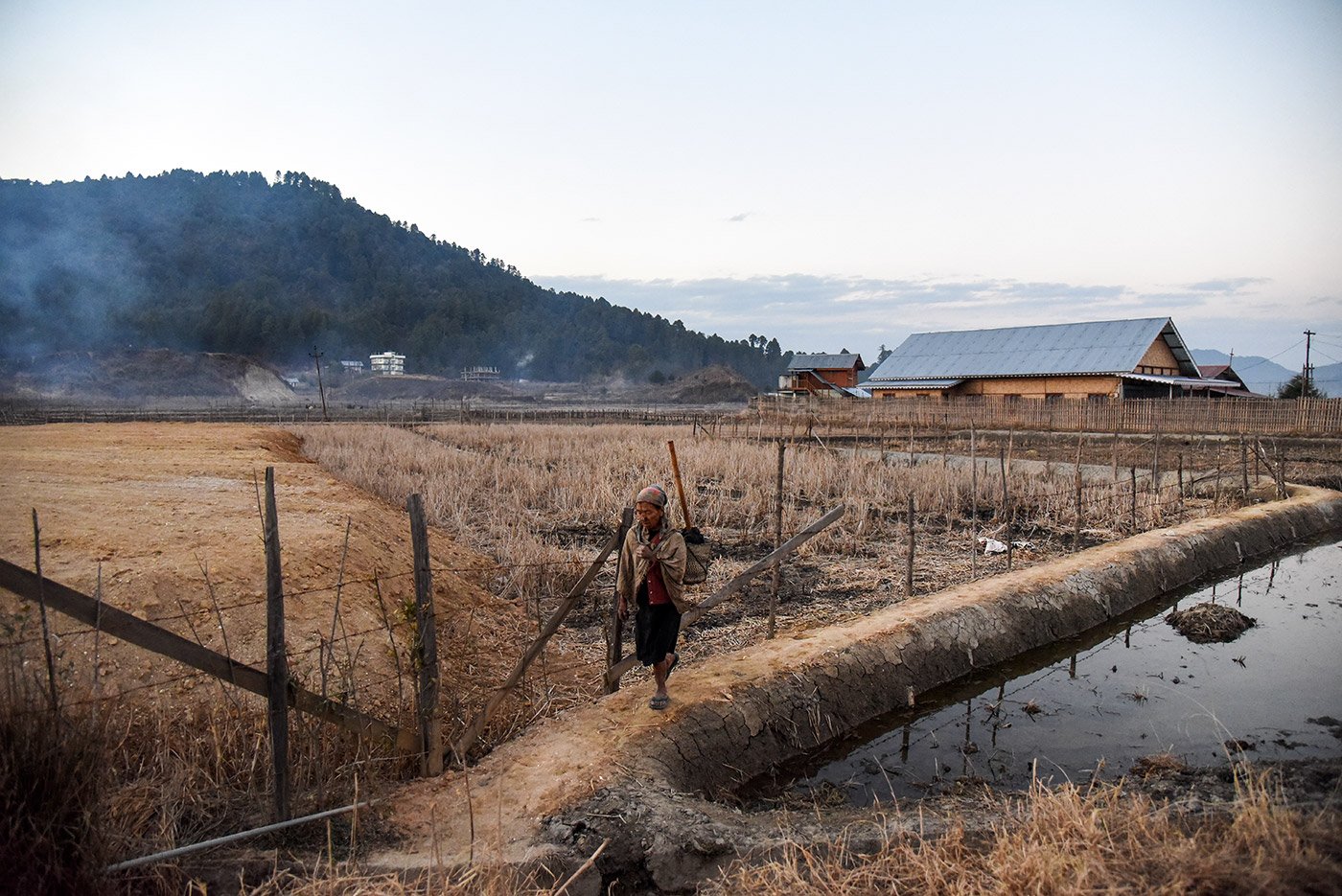 Traditional cultivation starts in June every year
Narang Tam and Yamang's house – I stayed here for two nights, and they served traditional Apatani food – rice is the main item in their meals, and is usually accompanied by meat  (pork, chicken, rat) and other delicacies.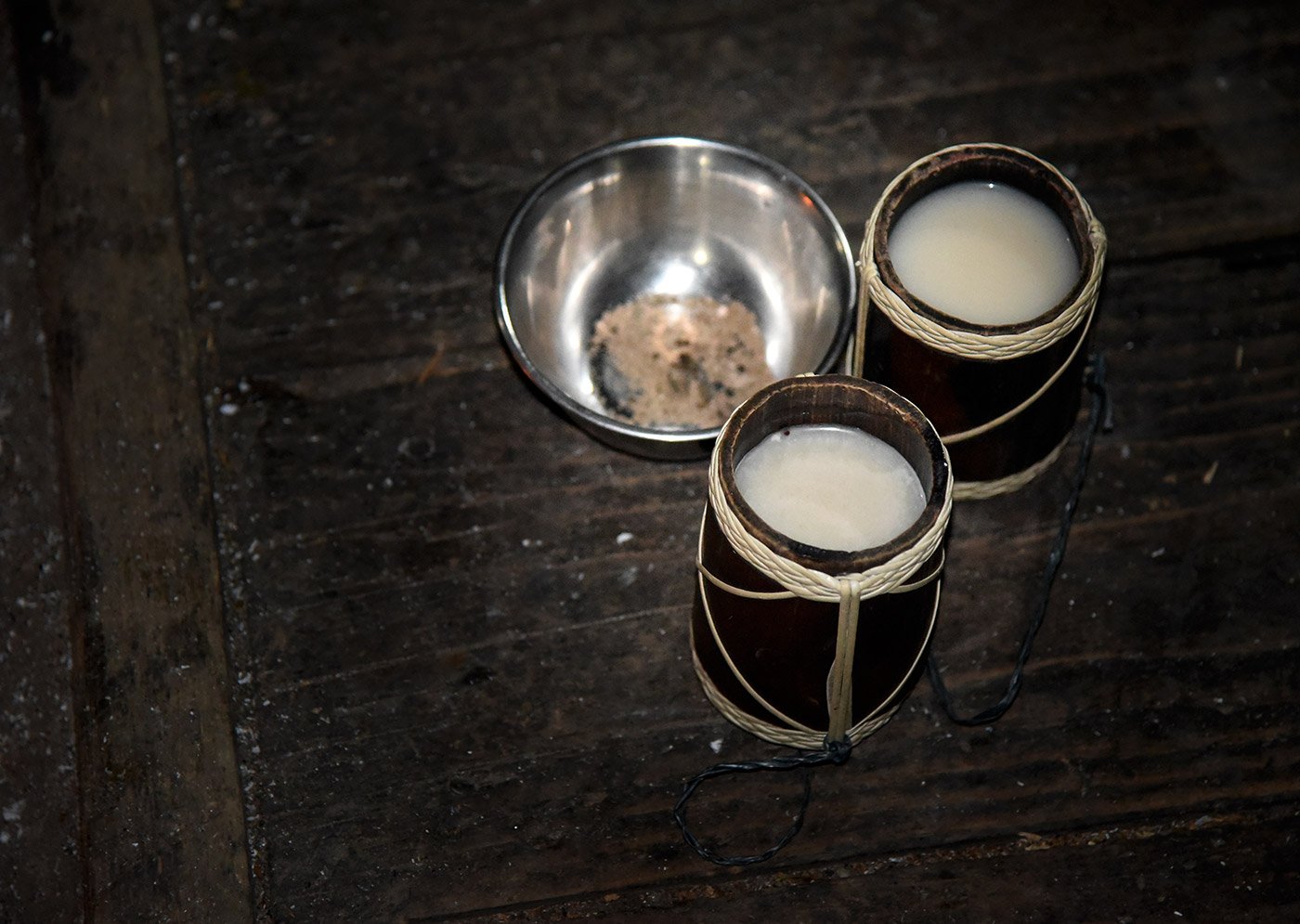 The Apatani usually greet guests with traditional homemade rice beer along with a special salt called tapyo, which is made at home with the ashes of indigenous plants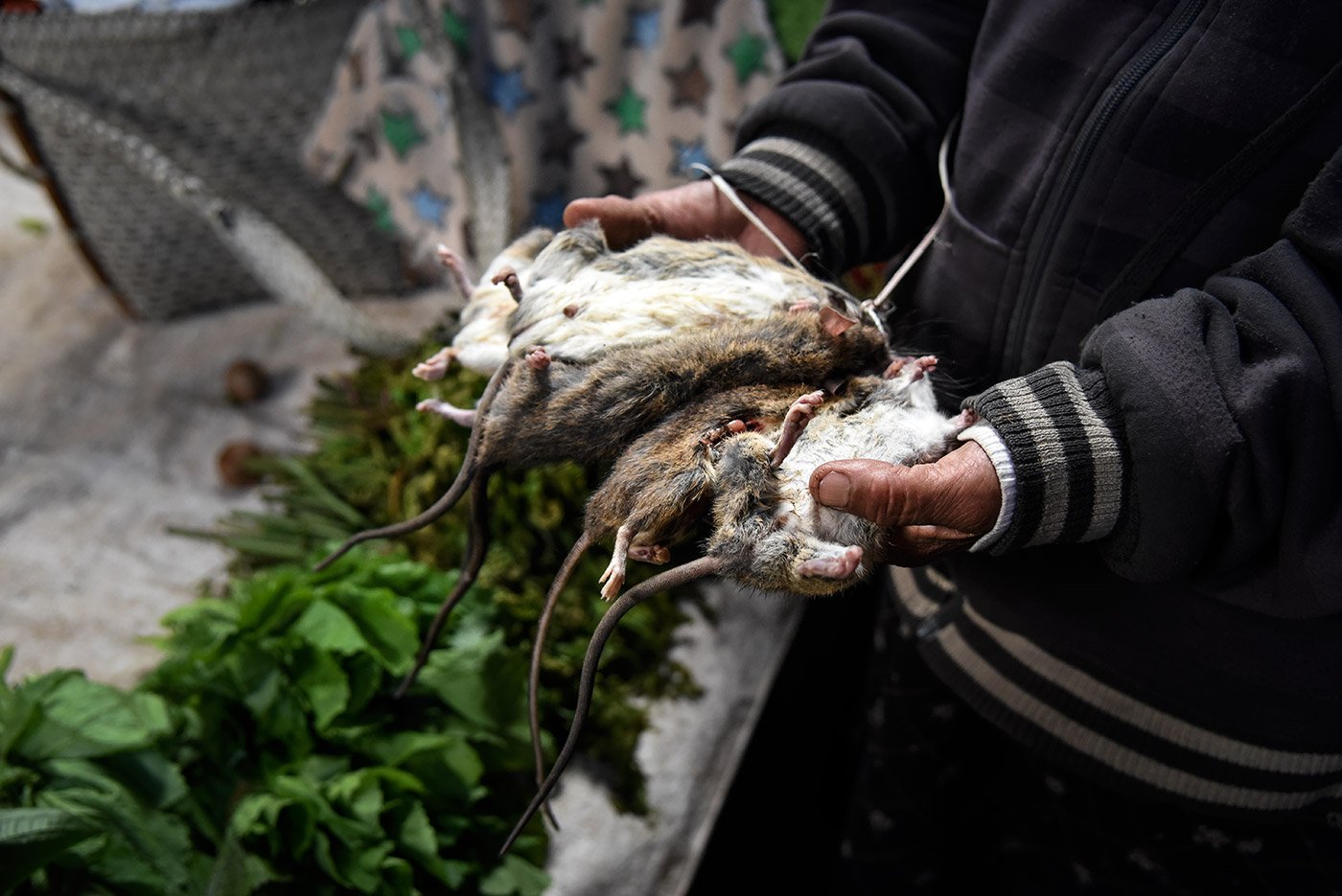 Rats are commonly consumed by the Apatani, and are sold at Rs. 250 a kilo in the local market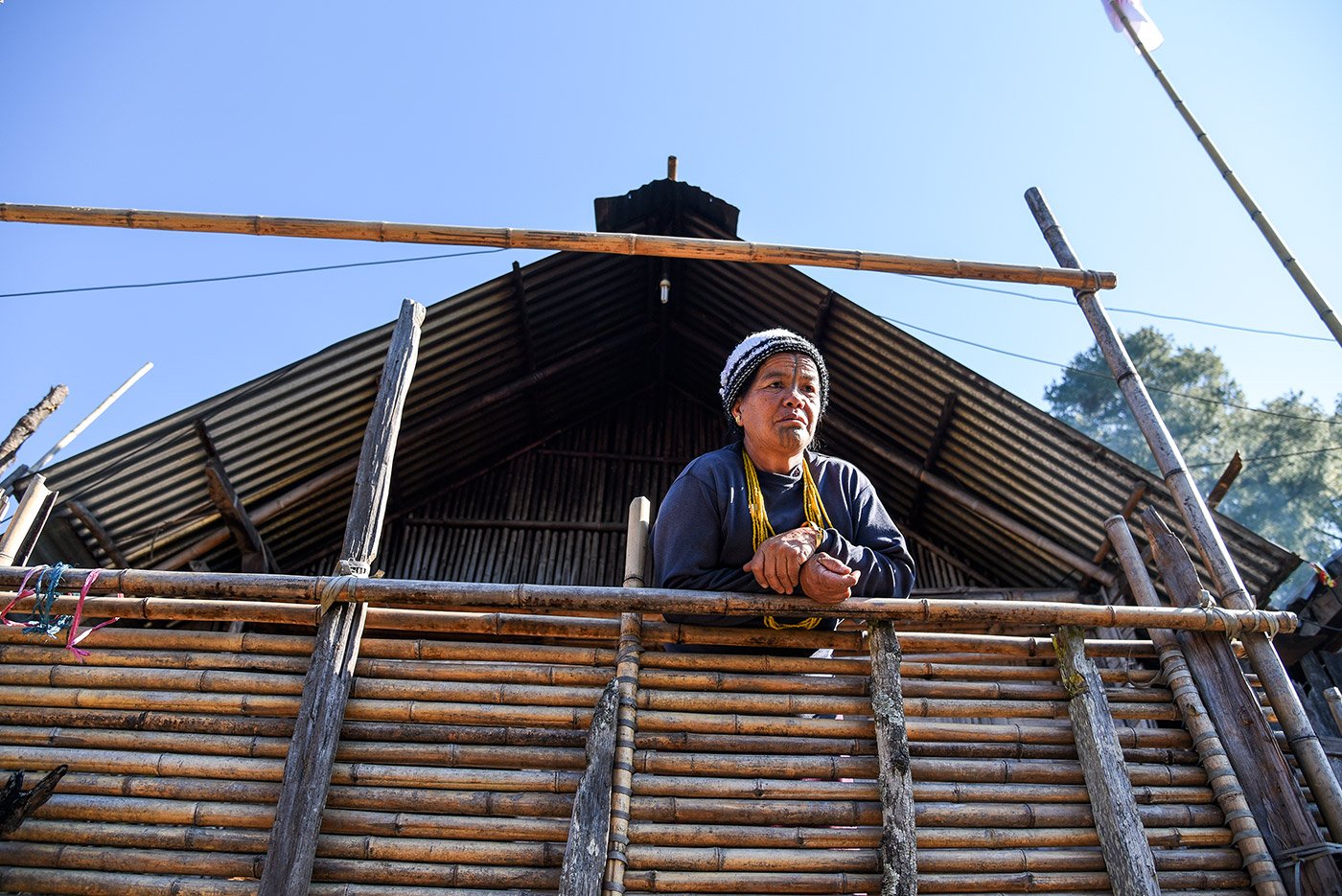 Narang Yamang, the community worker (gamburi in the Apatani language), wears strings of traditional beads around her neck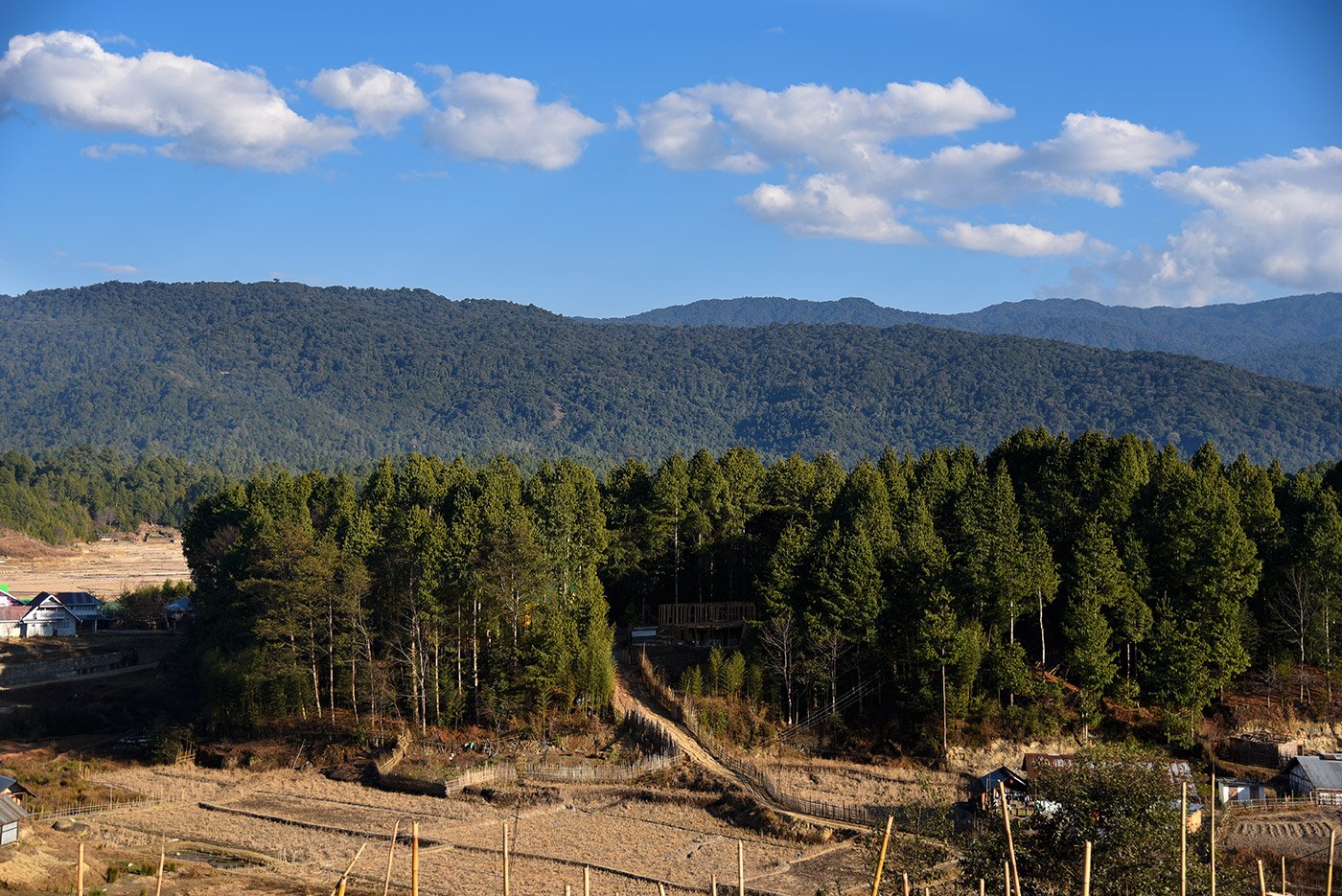 Forested areas around the paddy fields of Hong