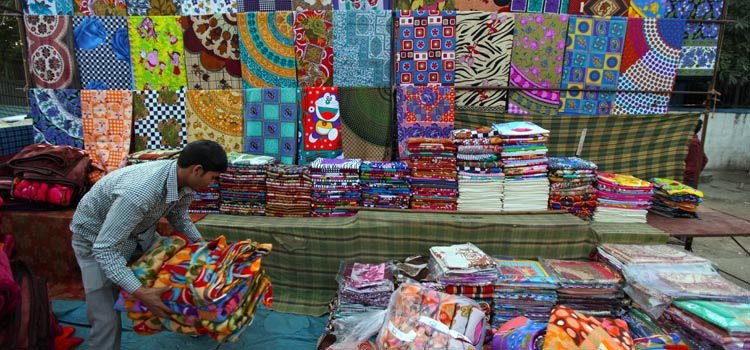 PHOTO • Baya Agarwal
They're like haats (rural markets) really. And they happen in different parts of Delhi each day of the week. The merchants and merchandise are the same, only the locations within the city are different. The setting is entirely urban, but the people involved are largely migrants from Uttar Pradesh and elsewhere, bringing this increasingly embattled rural tradition to the national capital.
Noida. Kota. Anta. Rishikesh. Shimla. Chandigarh. Dhenkanal. Mumbai. London. Delhi. This has been the geographical trajectory of my life thus far. They were all home at some point, only the length of calling them home varied.

PHOTO • Baya Agarwal

Every time I left one and moved to another, and hiraeth – home-sickness for a home to which you cannot return – took over.

PHOTO • Baya Agarwal

Having moved away from homes in small towns, I realise now how much I miss them and how hard I try to find semblance in the big cities I now live in.
PHOTO • Baya Agarwal

It's almost as if the towering malls in the big cities had eclipsed the memories of the bazaars of my past – the bazaars which I regularly frequented, as a child; the weekly bazaars more popularly known as haats.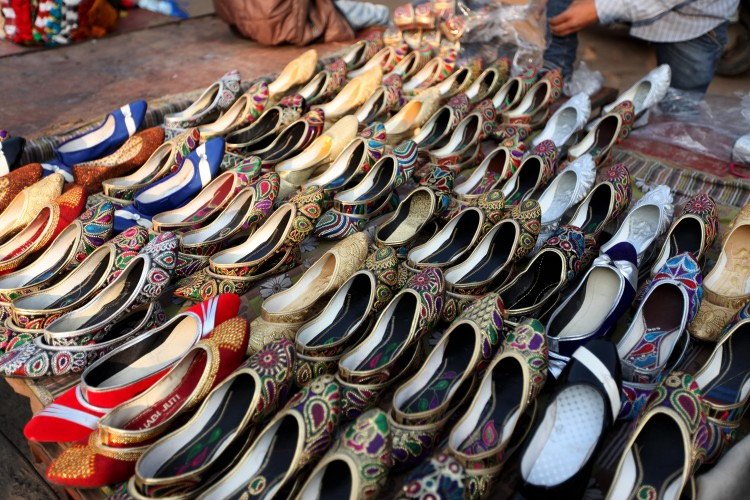 PHOTO • Baya Agarwal

These haats religiously make stops in the various residential colonies tucked in the city, on fixed days.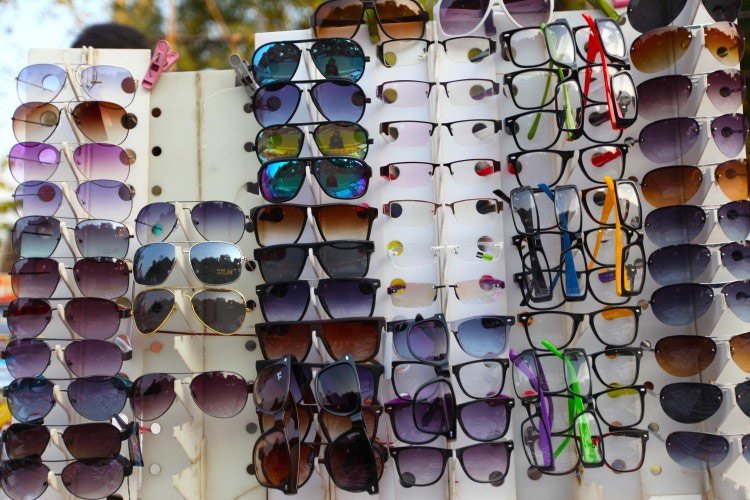 PHOTO • Baya Agarwal

The merchants are the same, the products the same, only the location changes.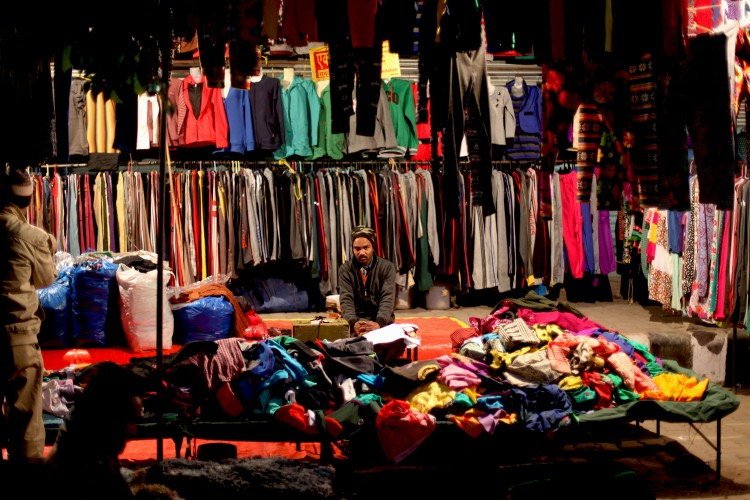 PHOTO • Baya Agarwal

During candid conversations with some of the merchants from these travelling bazaars, I figured how they are struggling to keep their business alive.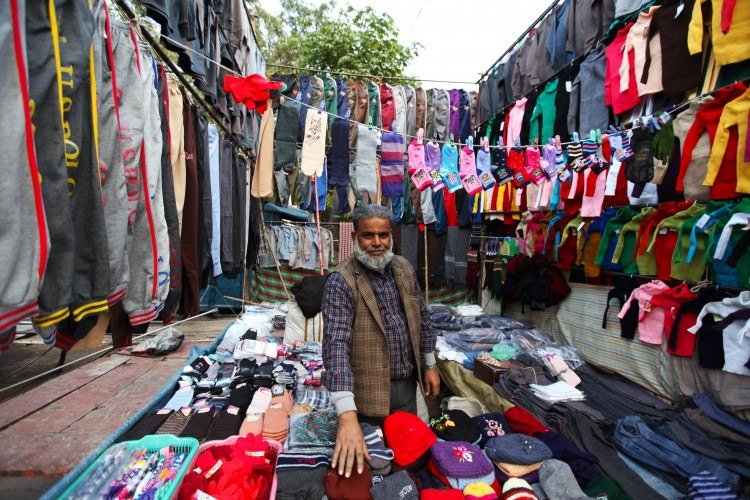 PHOTO • Baya Agarwal

64-year-old Mizul Haq is a resident of Madangir who travels throughout the week to make an earning. "I have been doing this for three decades, and have seen things change," explains Haq.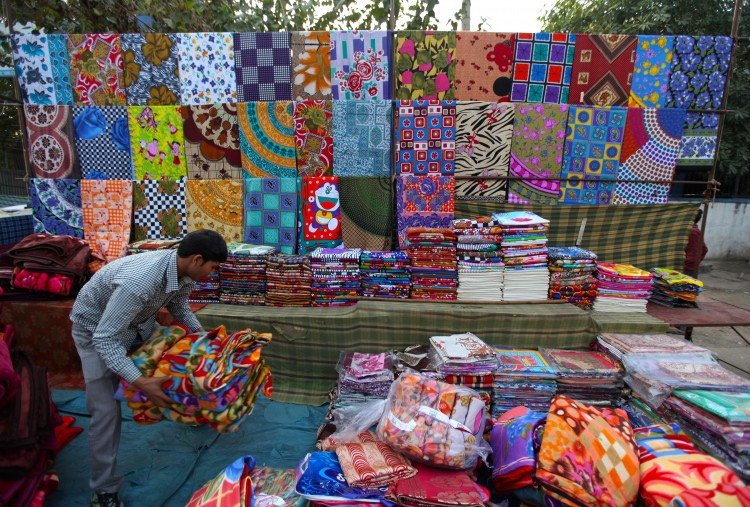 PHOTO • Baya Agarwal

He confesses how his sales have dropped by almost 60-70 per cent from what they were earlier. On a Monday afternoon, tirelessly fitting the iron bars of his small 8x12ft make-shift stall in Pushp Vihar in South Delhi, Haq takes a sigh and points towards the mall in the vicinity and adds, "That has taken away my 60 per cent customers."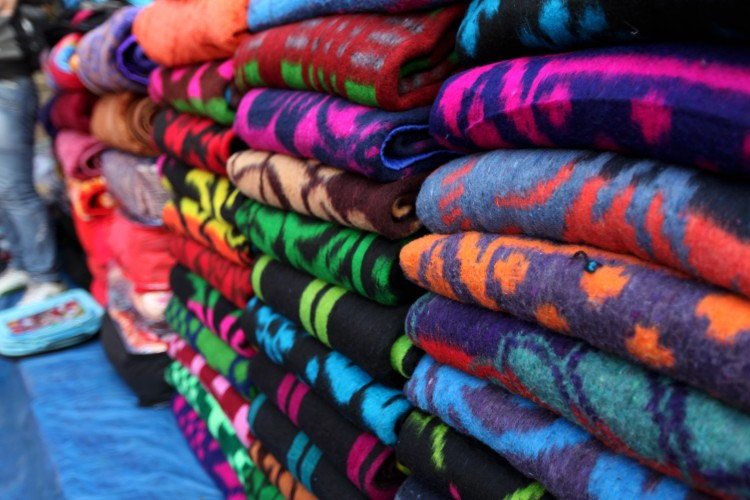 PHOTO • Baya Agarwal

Other merchants mirror Haq's concern. "The new generation is obsessed with brands, moreso because it adds to their 'status symbol,'" explains Mahesh, a cosmetics stall owner.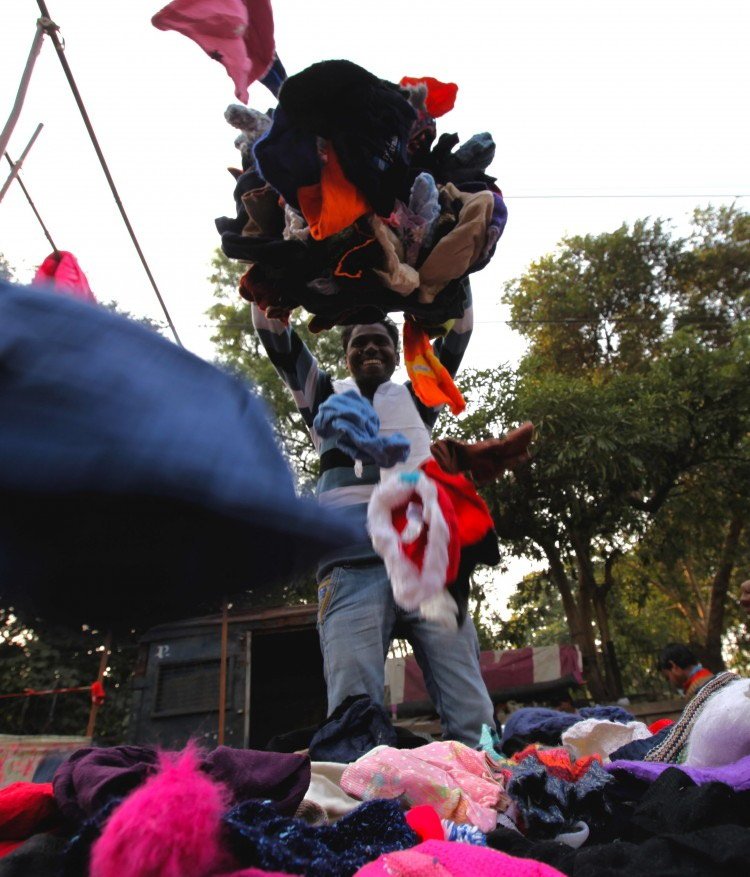 PHOTO • Baya Agarwal

In an attempt to convince that his products are authentic, he has rechristened his shop from Mahesh Cosmetics to Hollywood-Bollywood Cosmetics Shop.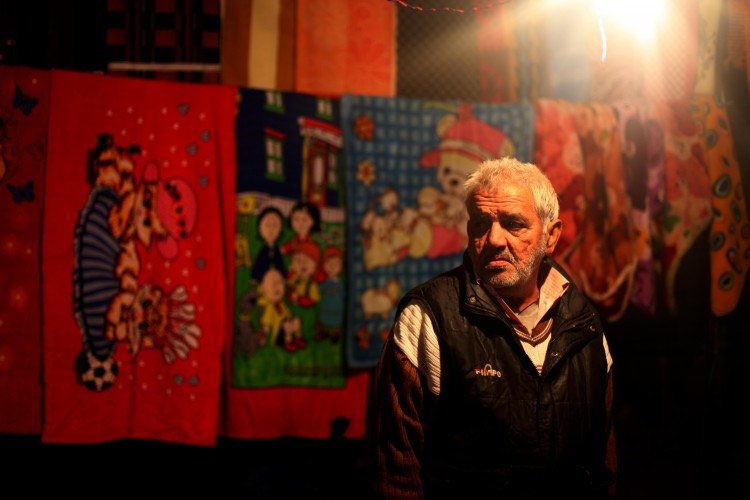 PHOTO • Baya Agarwal

Despite the wide variety of merchandise available, these markets find very few visitors. "We have roadside stalls and cannot compete with the shops in the mall. We can only watch them steal away our remaining customers," reveals Ahmed who sells beautiful blankets at reasonable rates.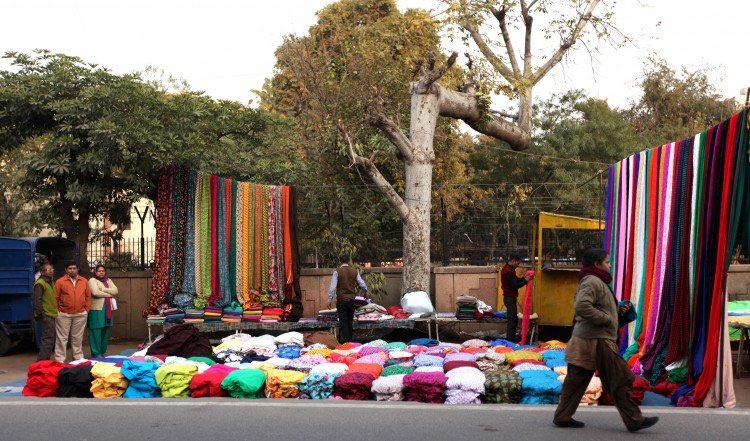 PHOTO • Baya Agarwal

As the buying power of the youth is increasing, they are looking for a better shopping experience, one which welcomes them with metal detectors, showcases options through a wide range of mannequins and ends with recycled shopping bags of hi-end brands.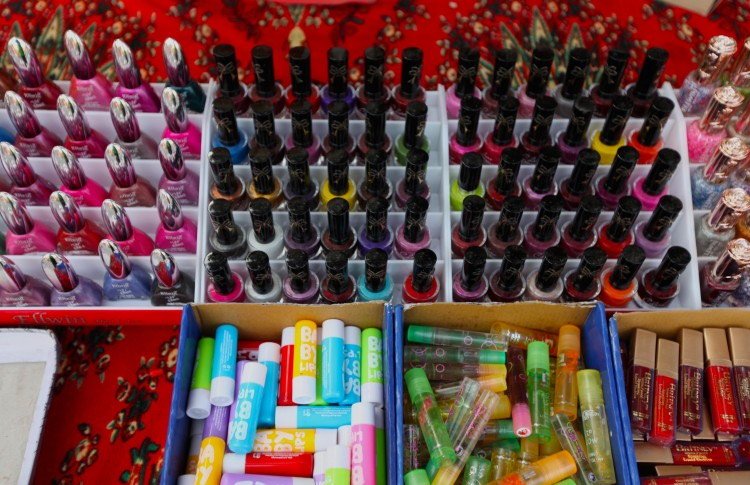 PHOTO • Baya Agarwal

A walk through these bazaars is enough to convince one of the need to save these traditional markets. According to books on Delhi, these markets must be preserved because they represent a history, a tradition and a cultural continuity. But I, personally, want to preserve them to keep a part of my past alive.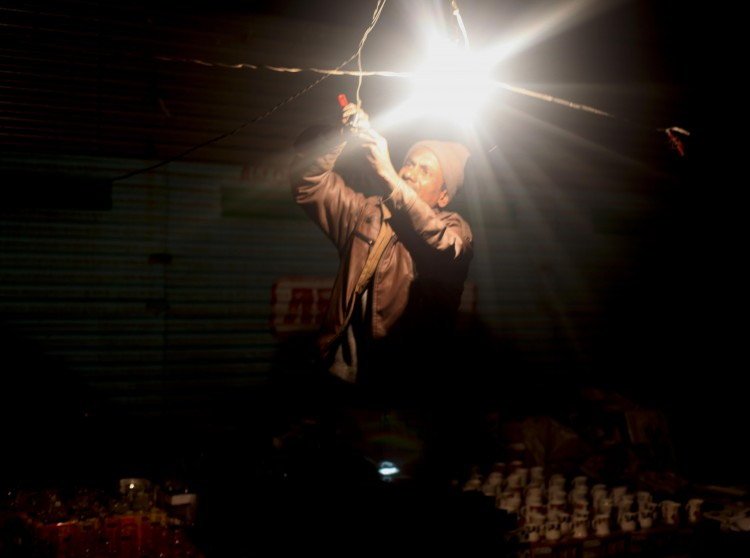 PHOTO • Baya Agarwal
Markets:
Sunday – RK Puram; Daryaganj
Monday – Pushp Vihar; Karol Bagh; Vikaspuri
Tuesday – Sector-2, Noida; Tilak Nagar
Wednesday – Sadik Nagar; Govindpuri; Vasant Vihar; Shyam Path; Moti Nagar; Rani Bagh
Thursday – Masjid Moth; Mayur Vihar; Rajender Nagar; Ramesh Nagar
Friday – West Patel Nagar; Vikram Enclave; Sanjay Nagar; Mohammadpur; Rajouri
Saturday – Sarita Vihar; East of Kailash; Lajpat Nagar; Vijay Nagar; Karam Pura
All images: Baya Agarwal
This piece originally appeared in The Lonely Planet: http://www.lonelyplanet.in/articles/7468/colourful-bazaars-of-delhi-in-moving-images